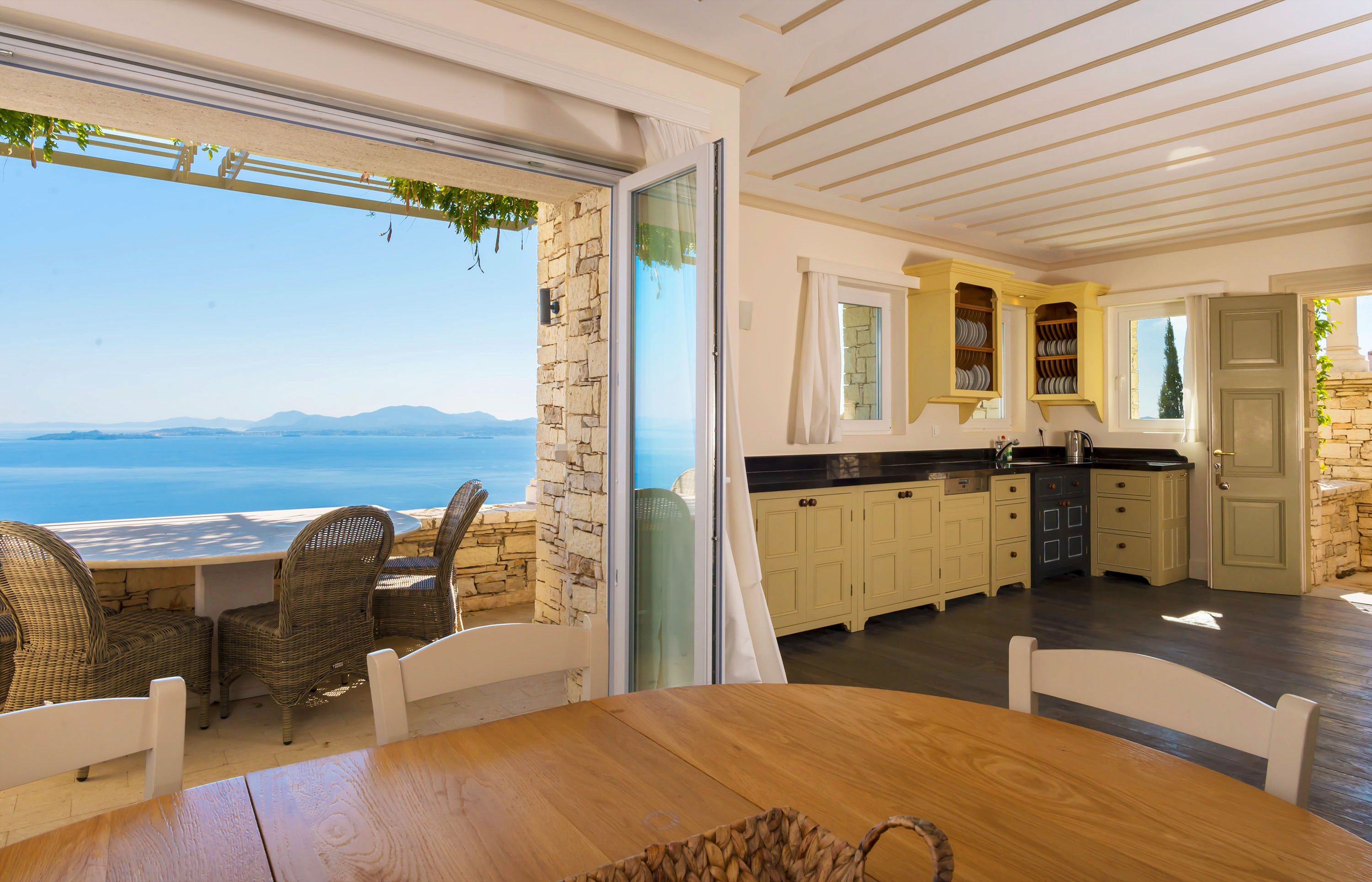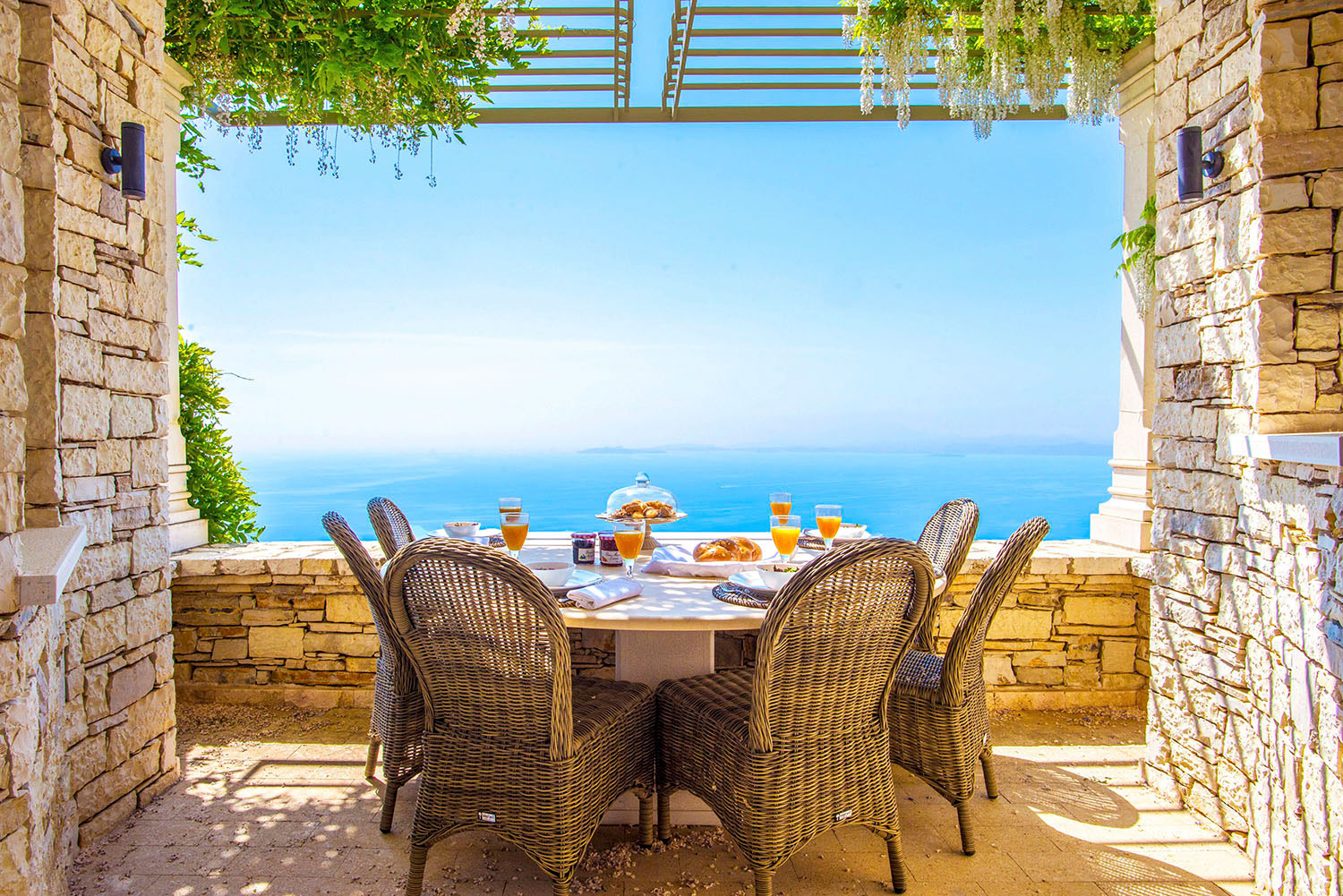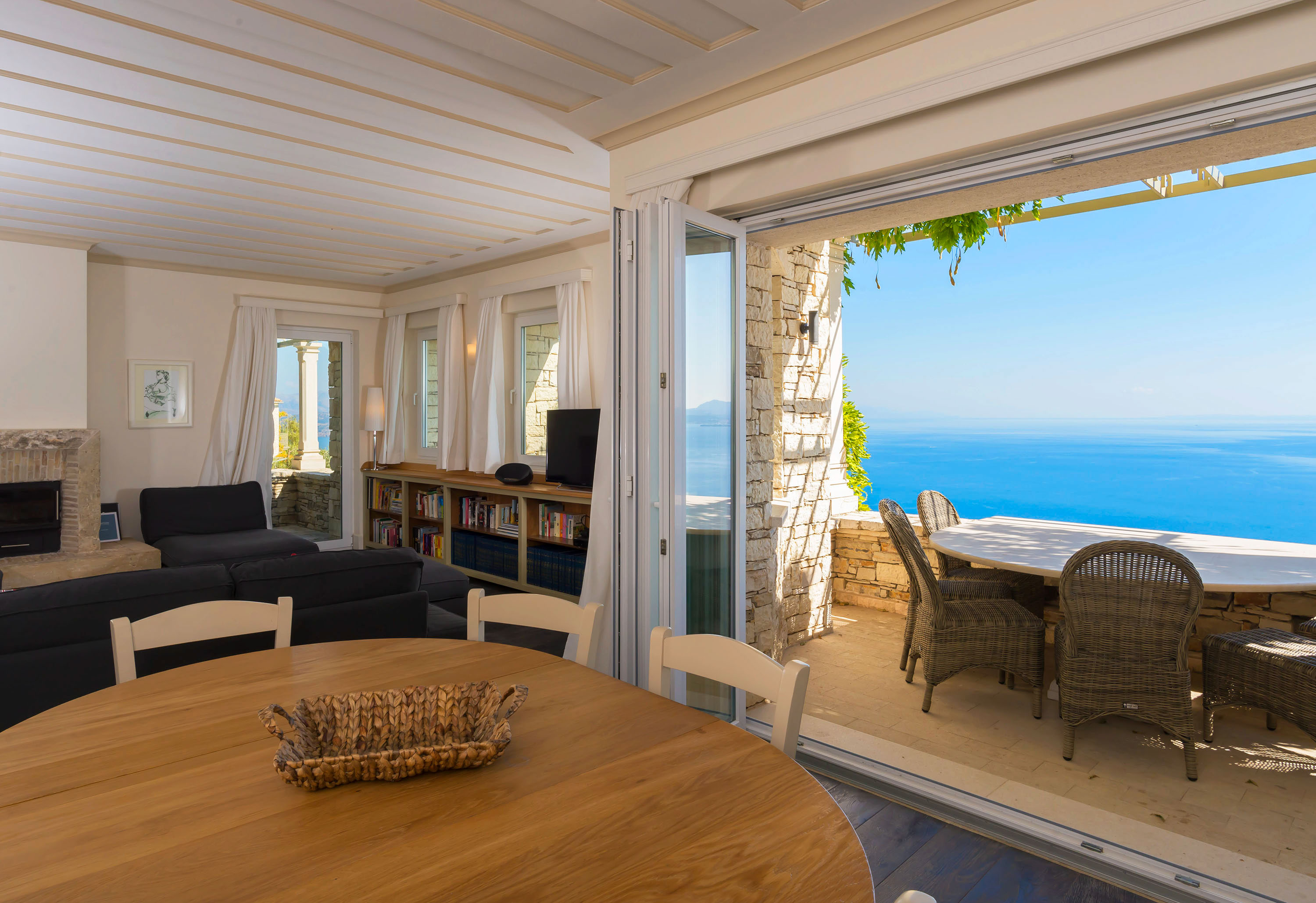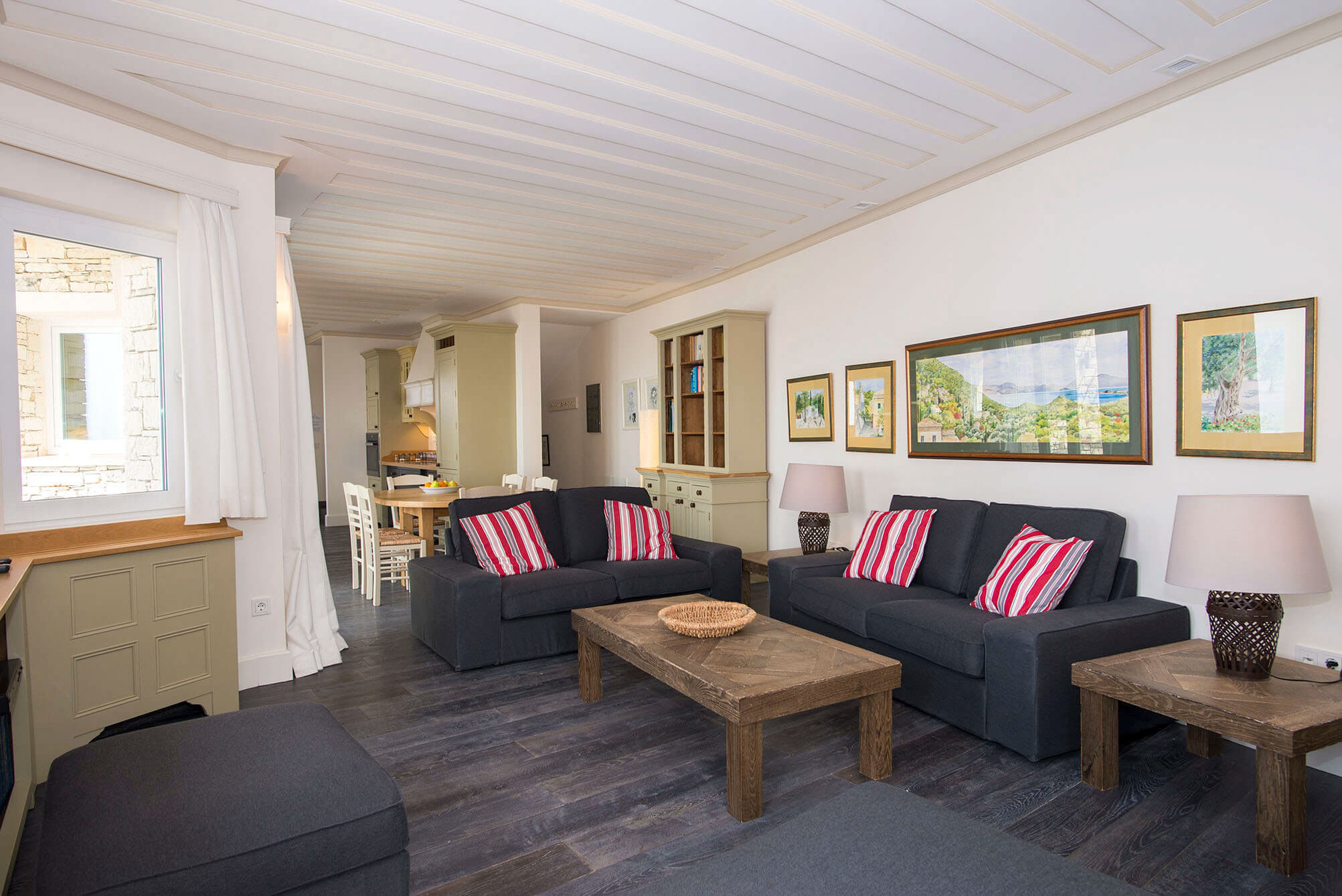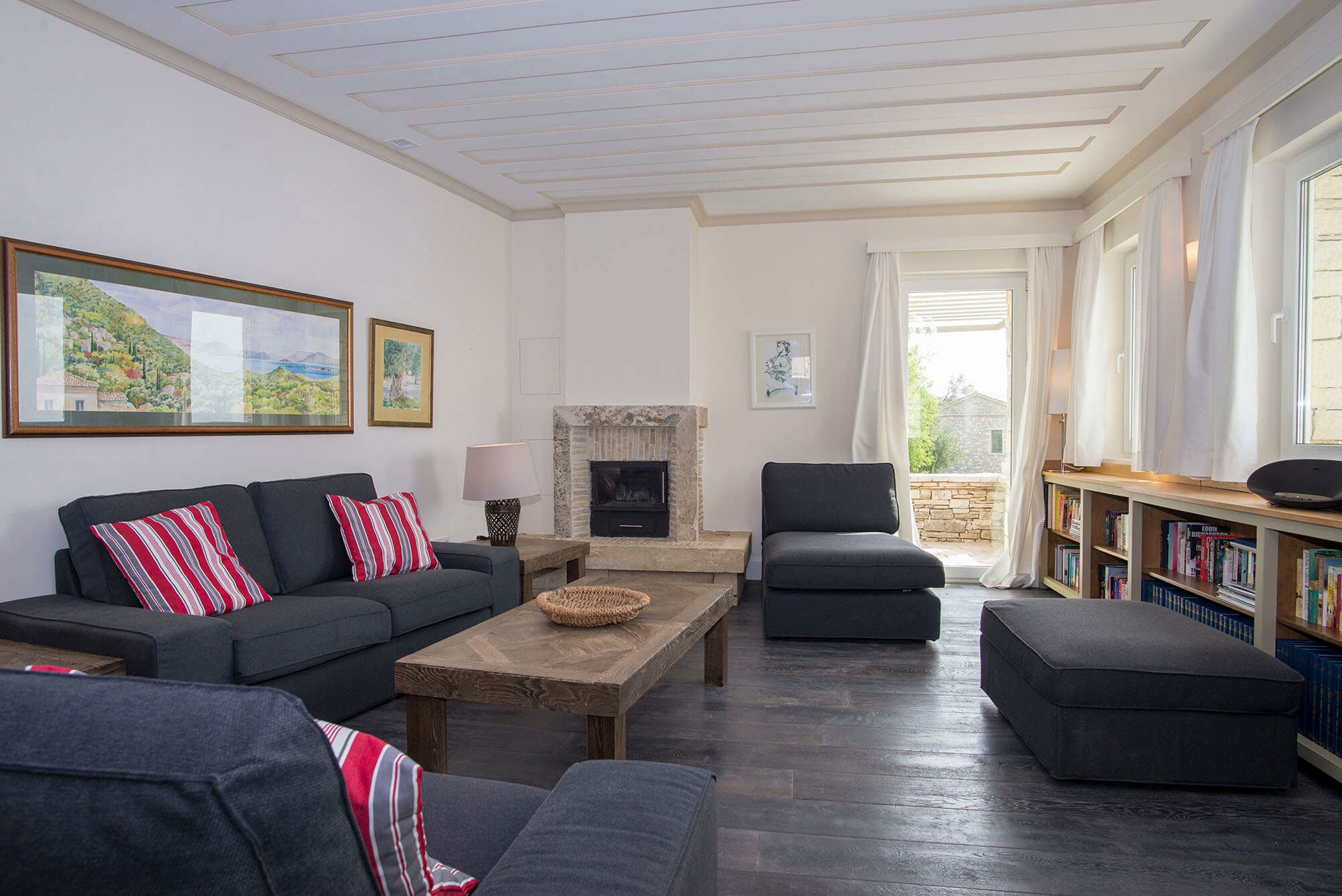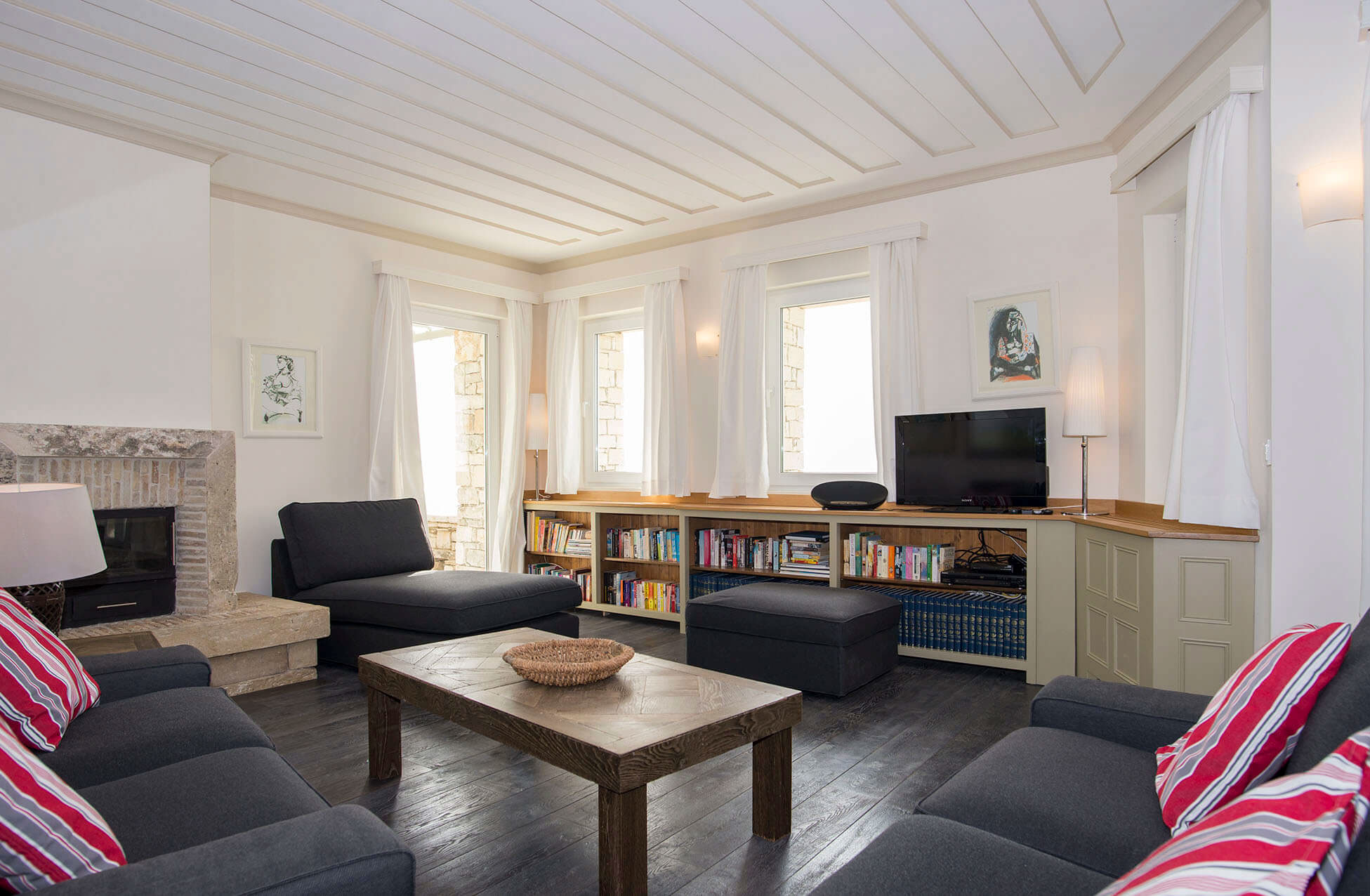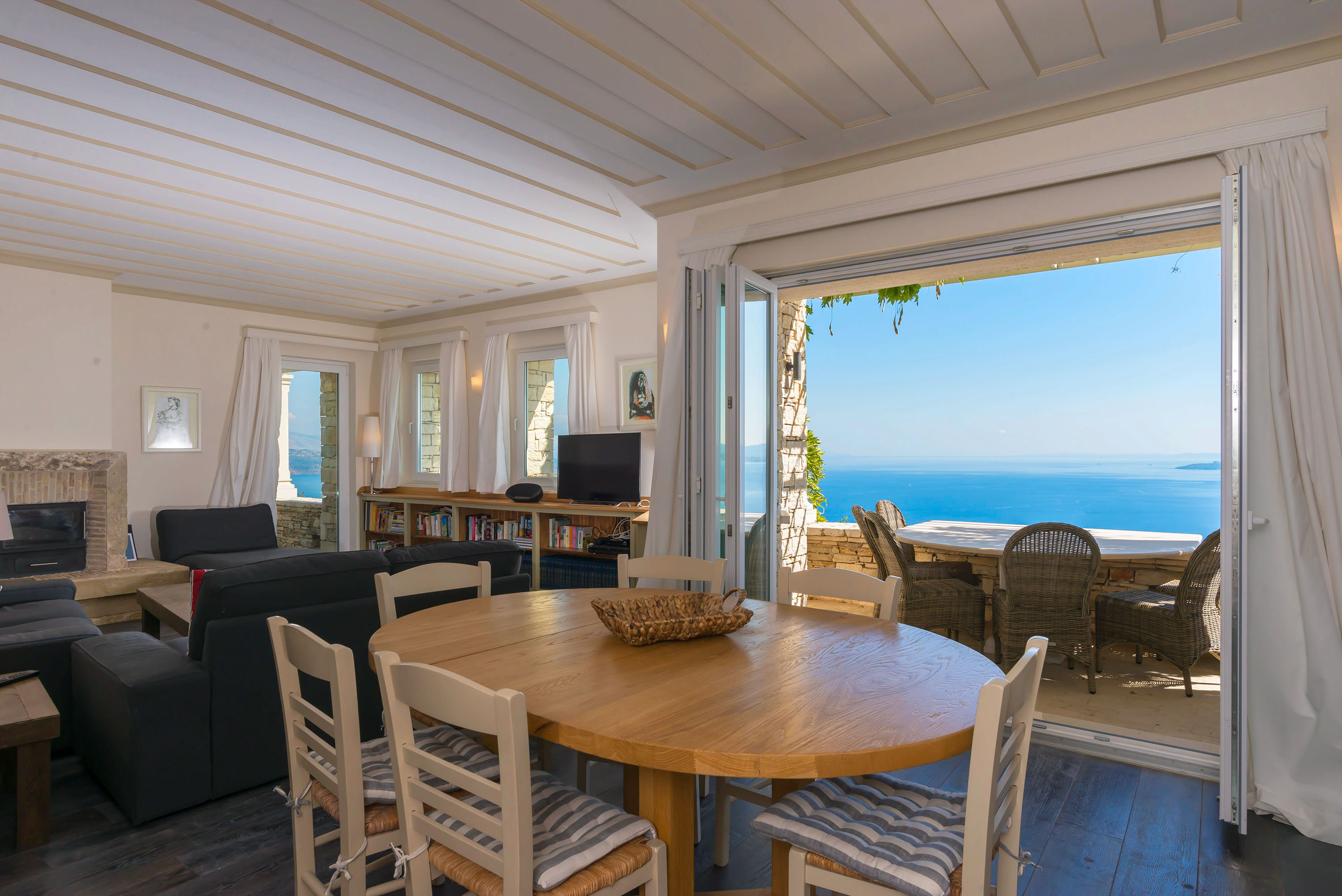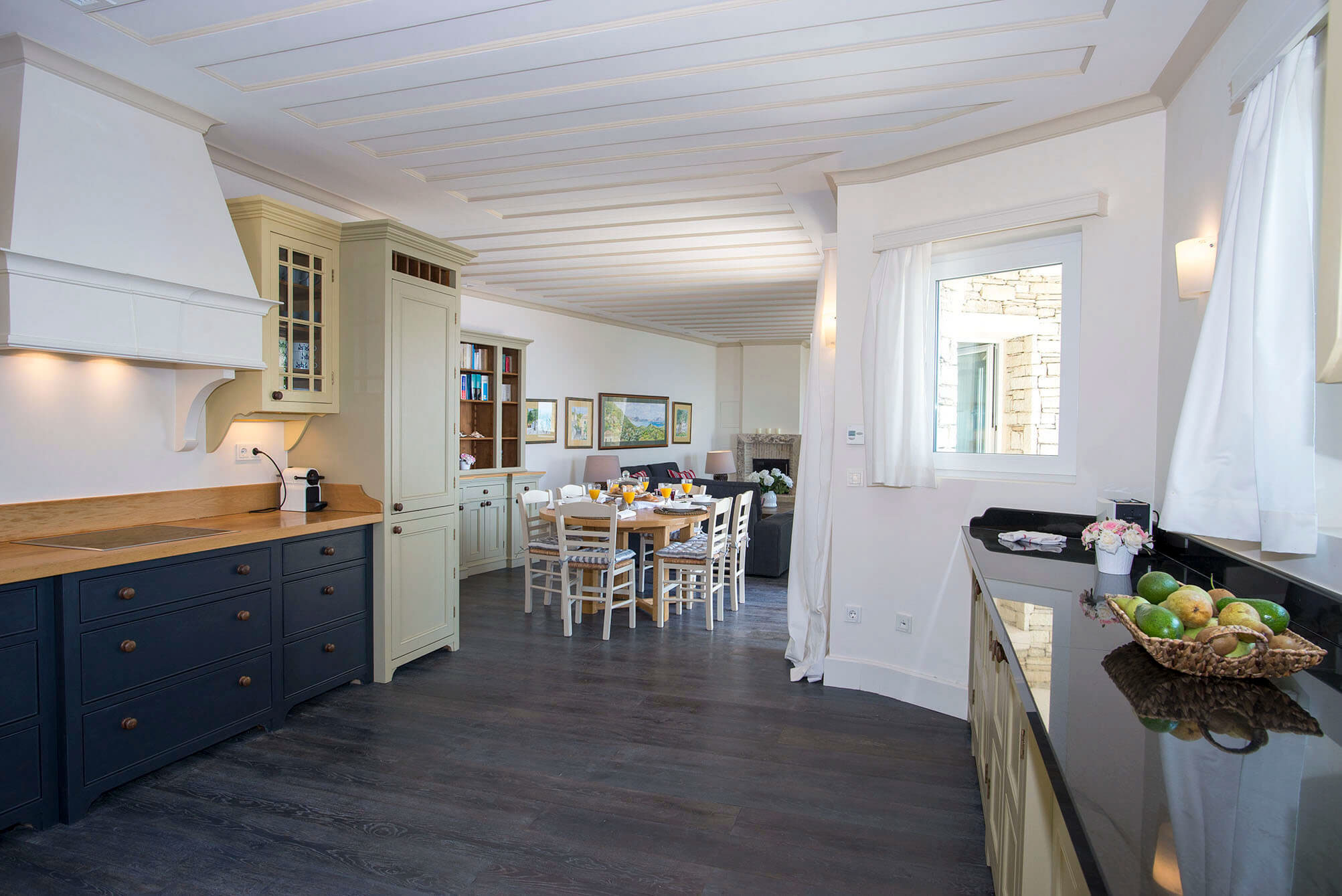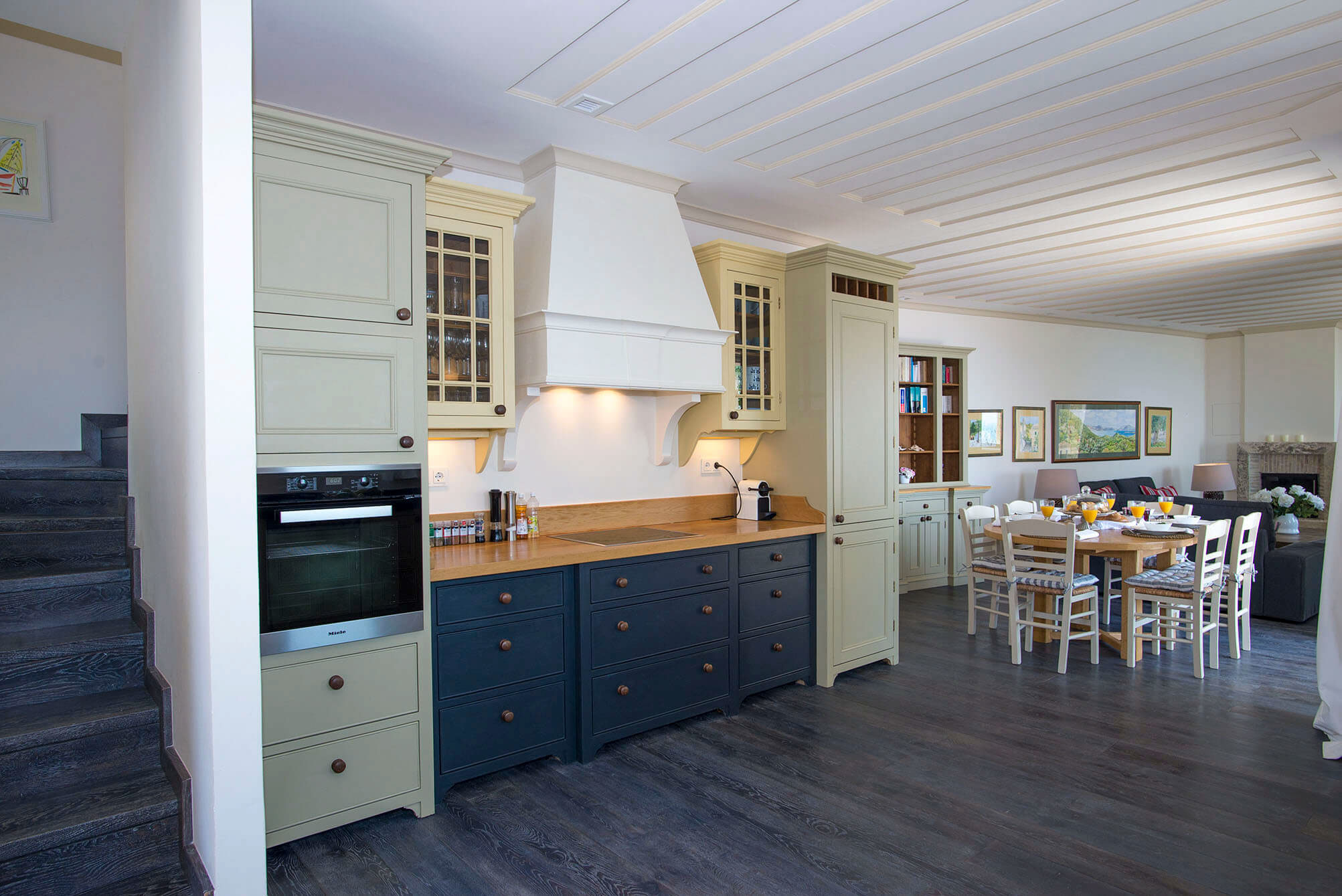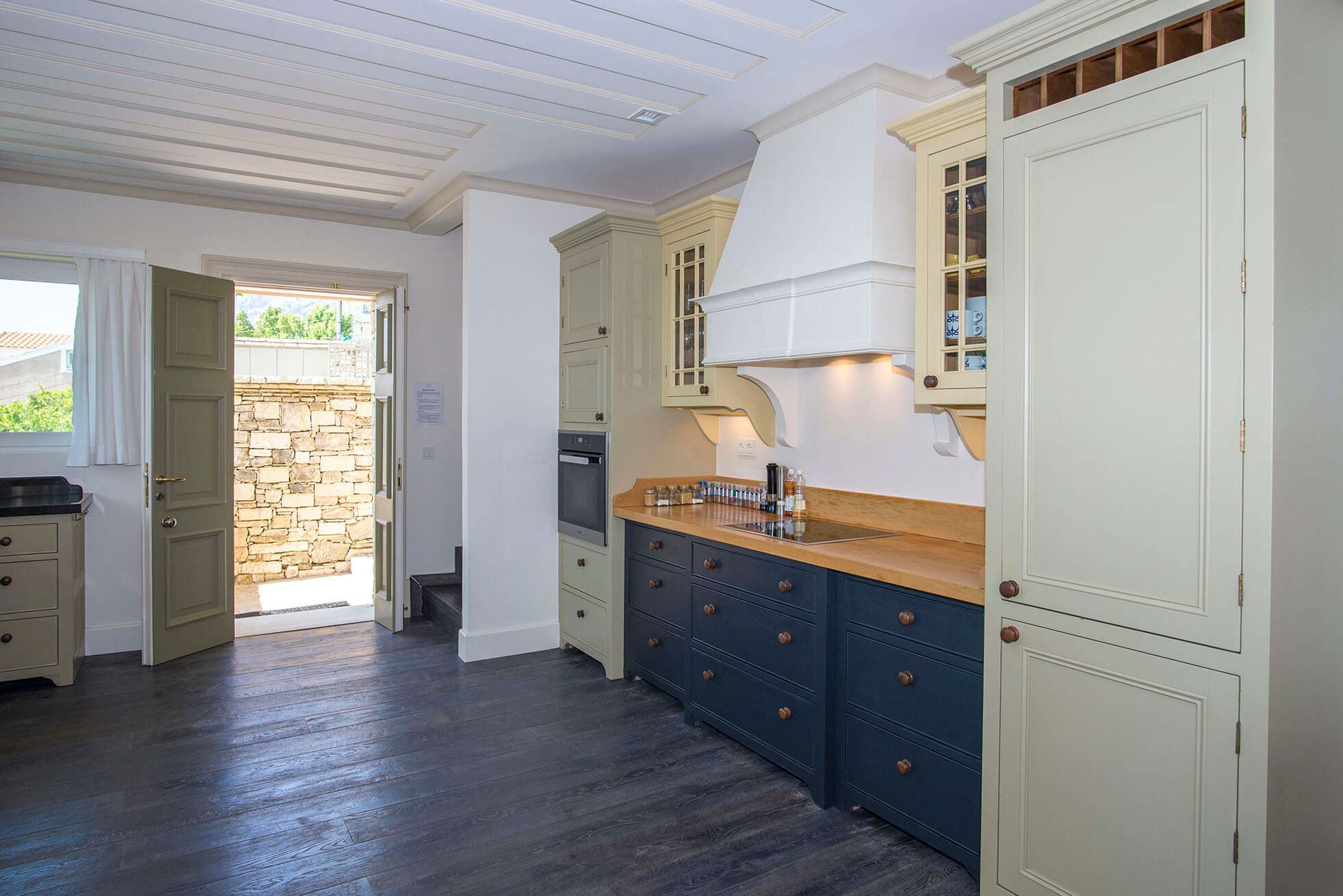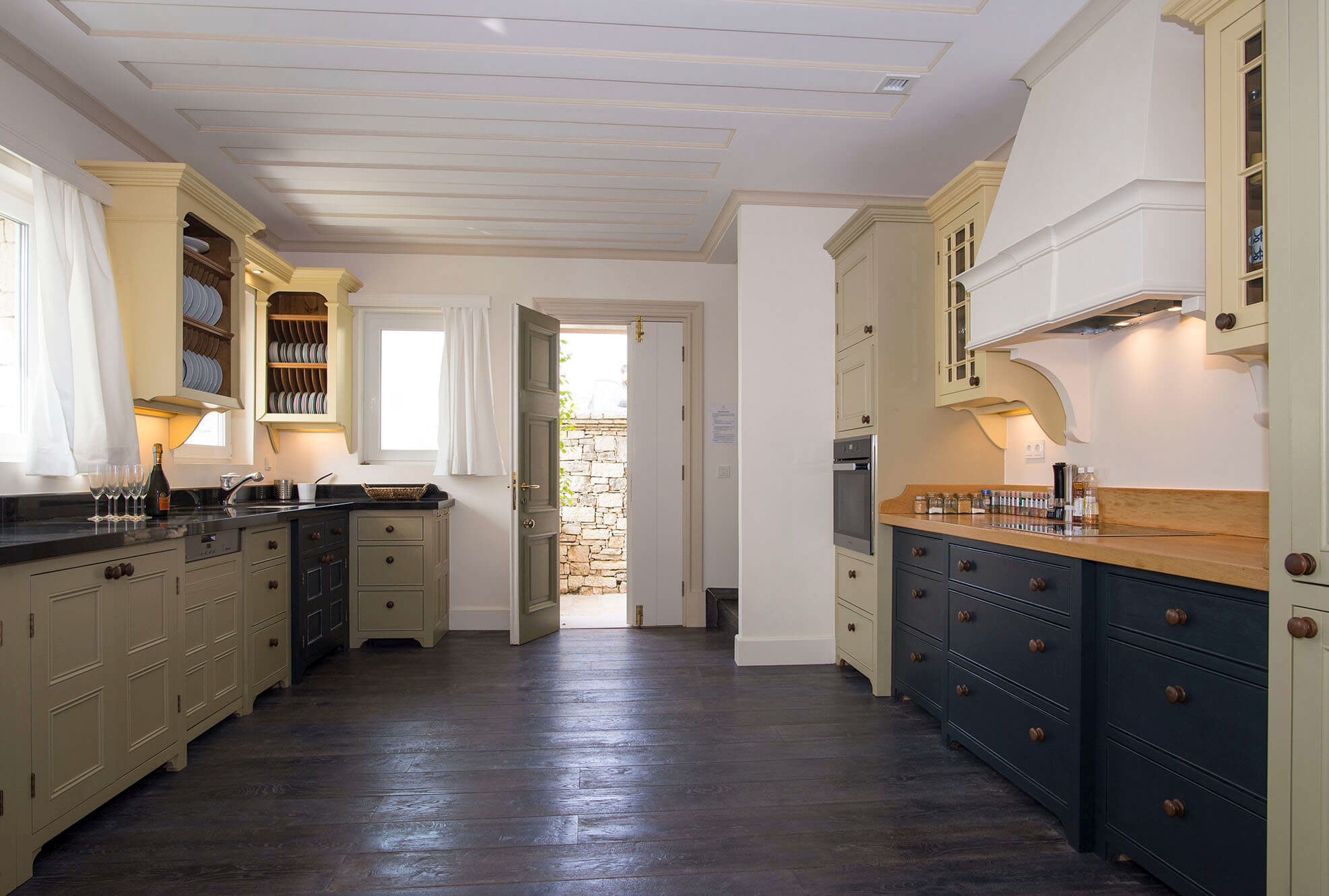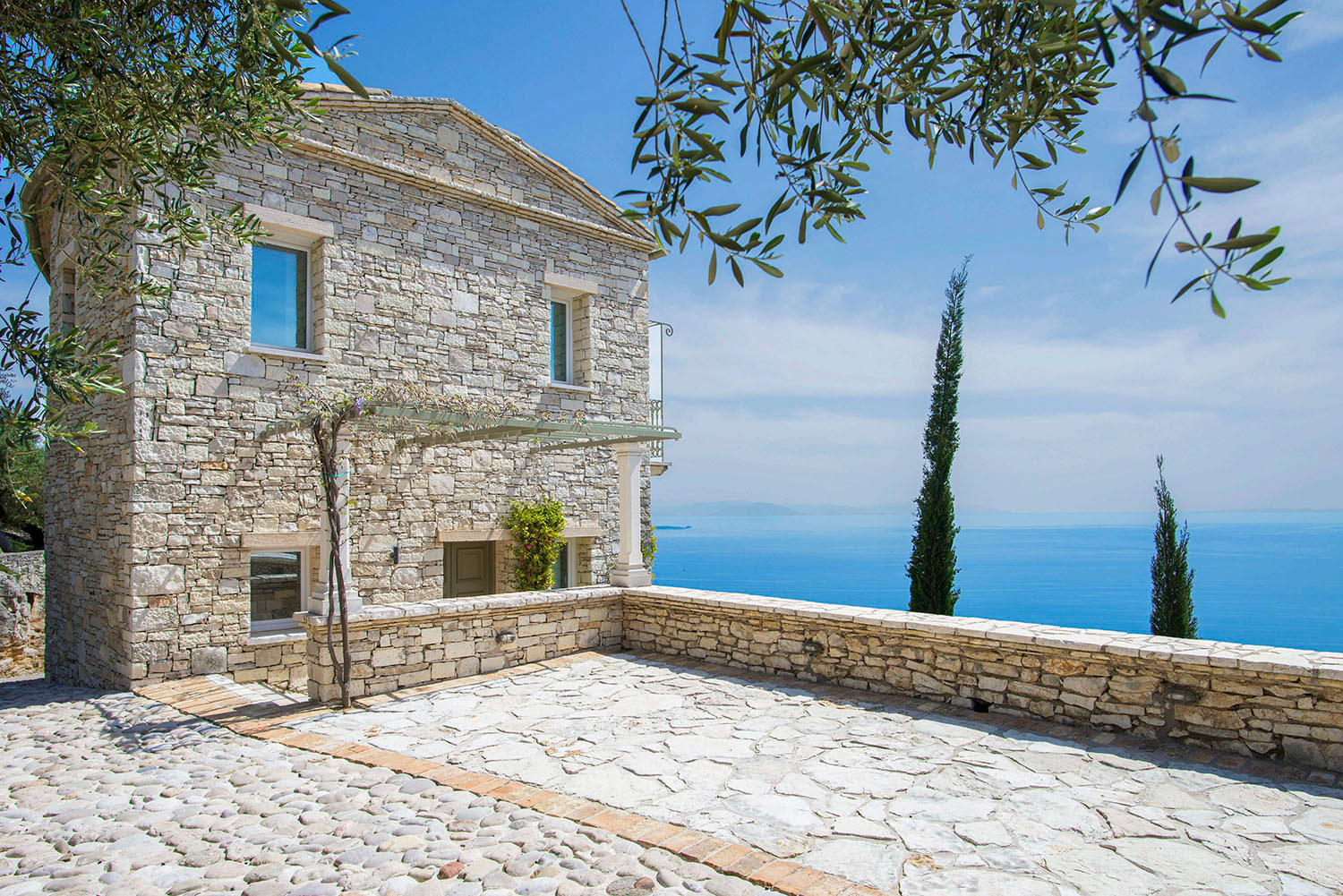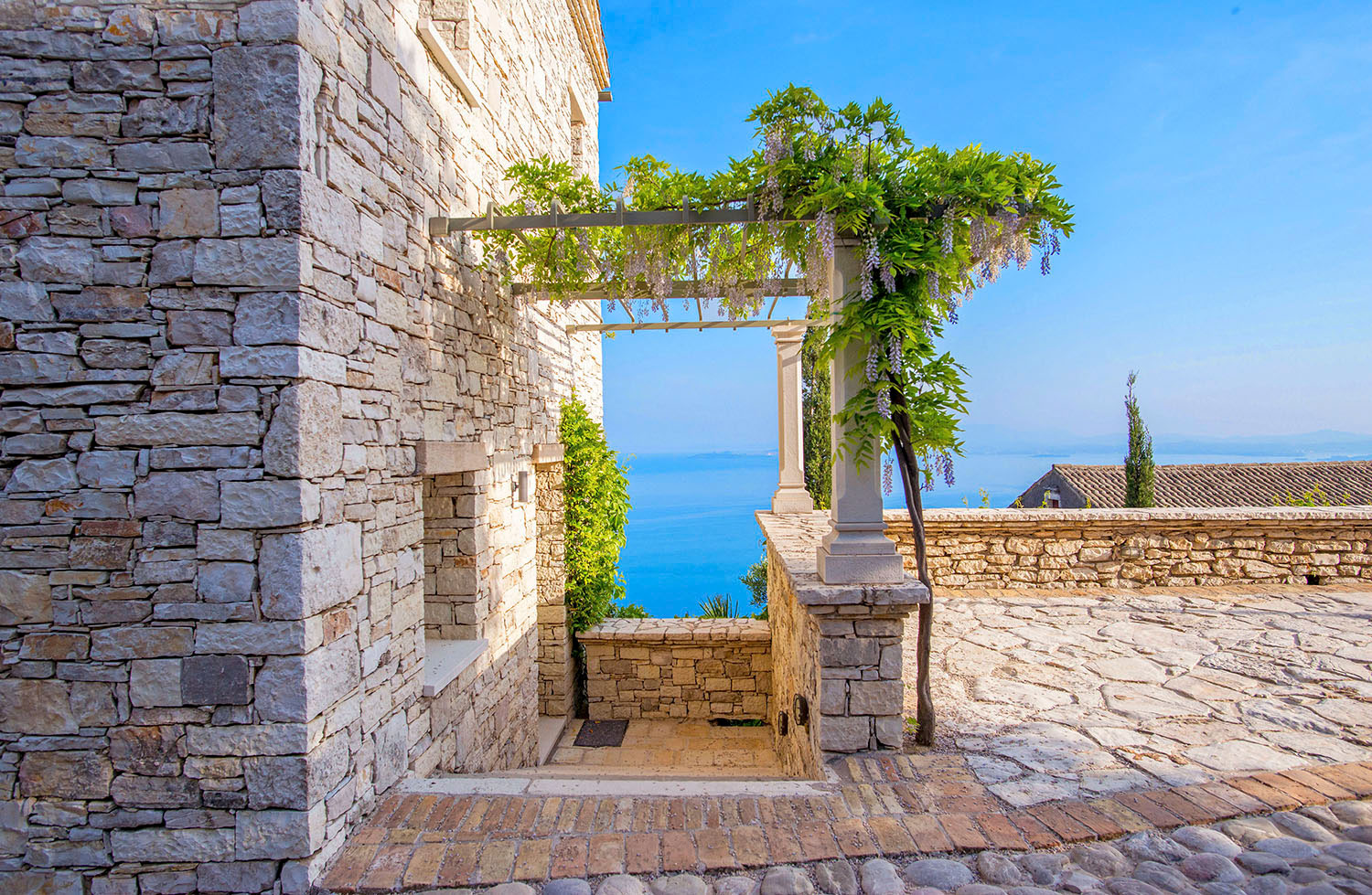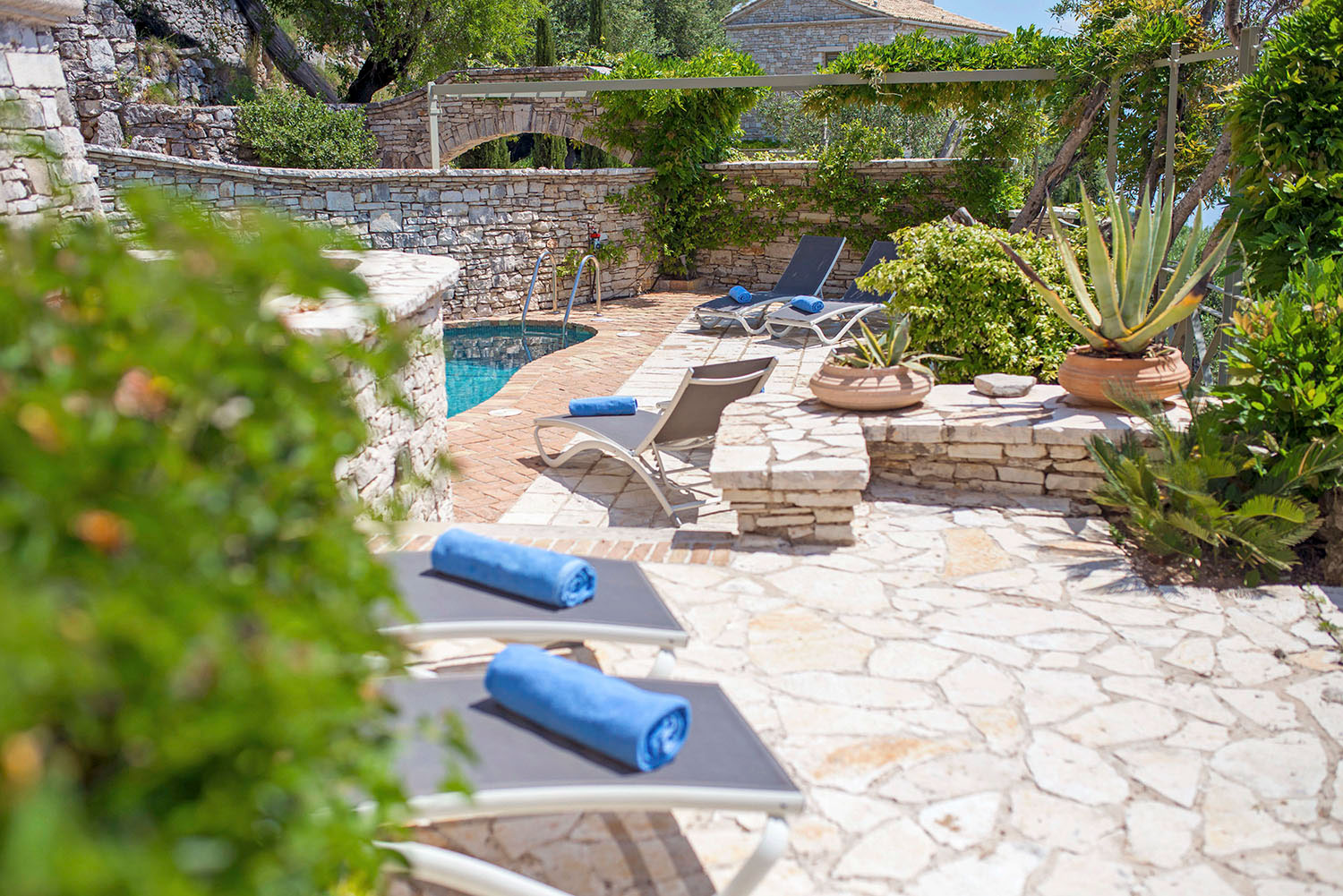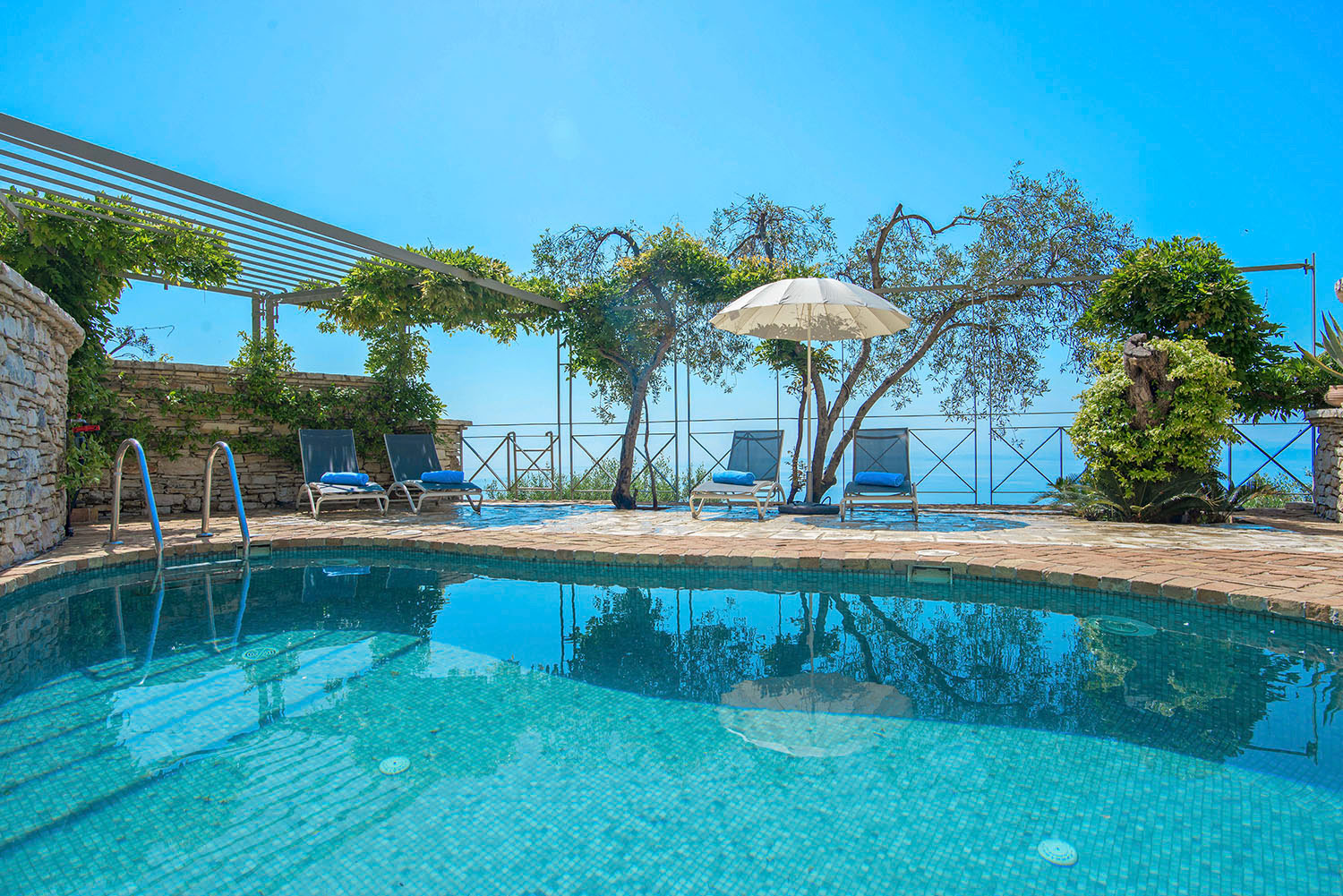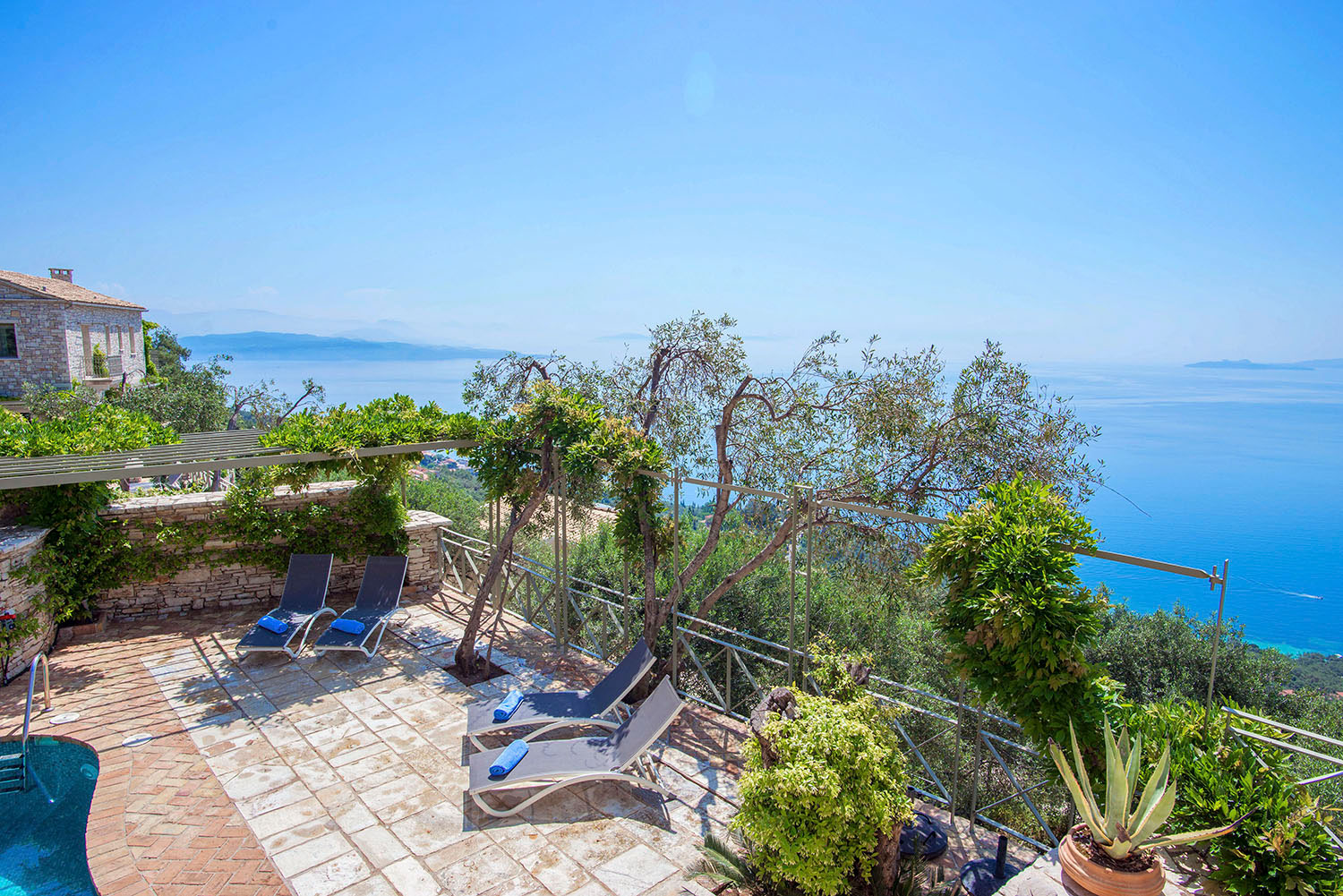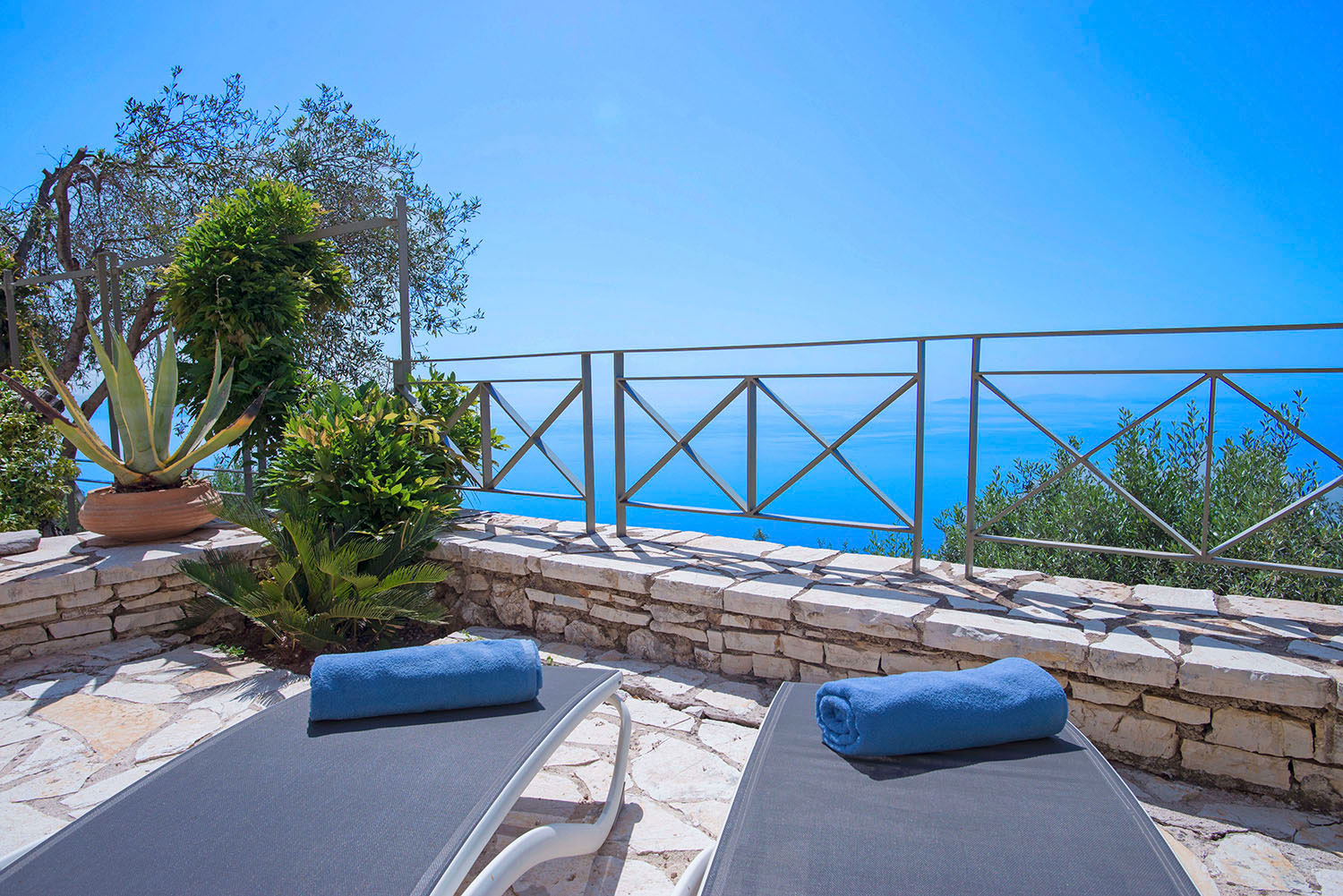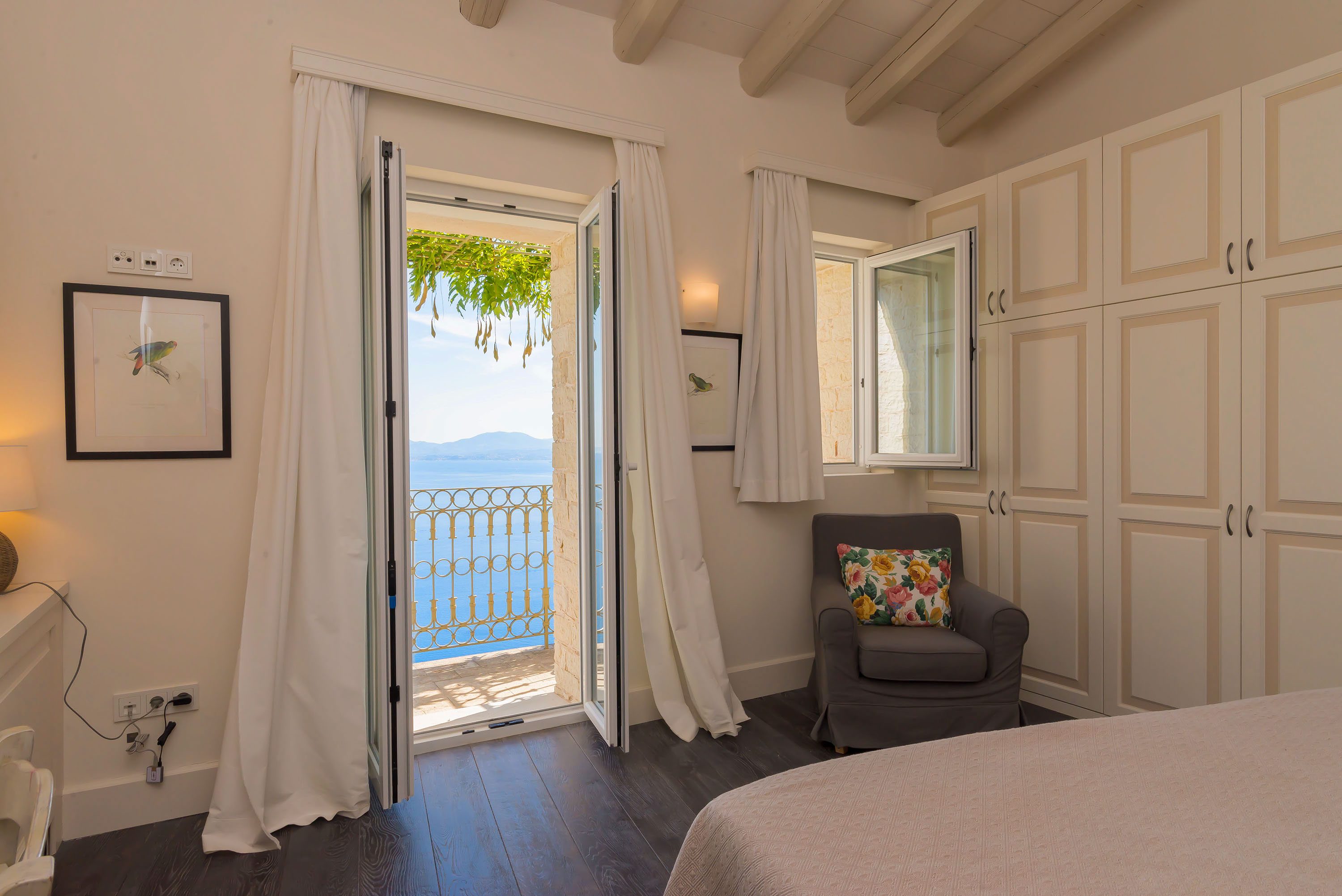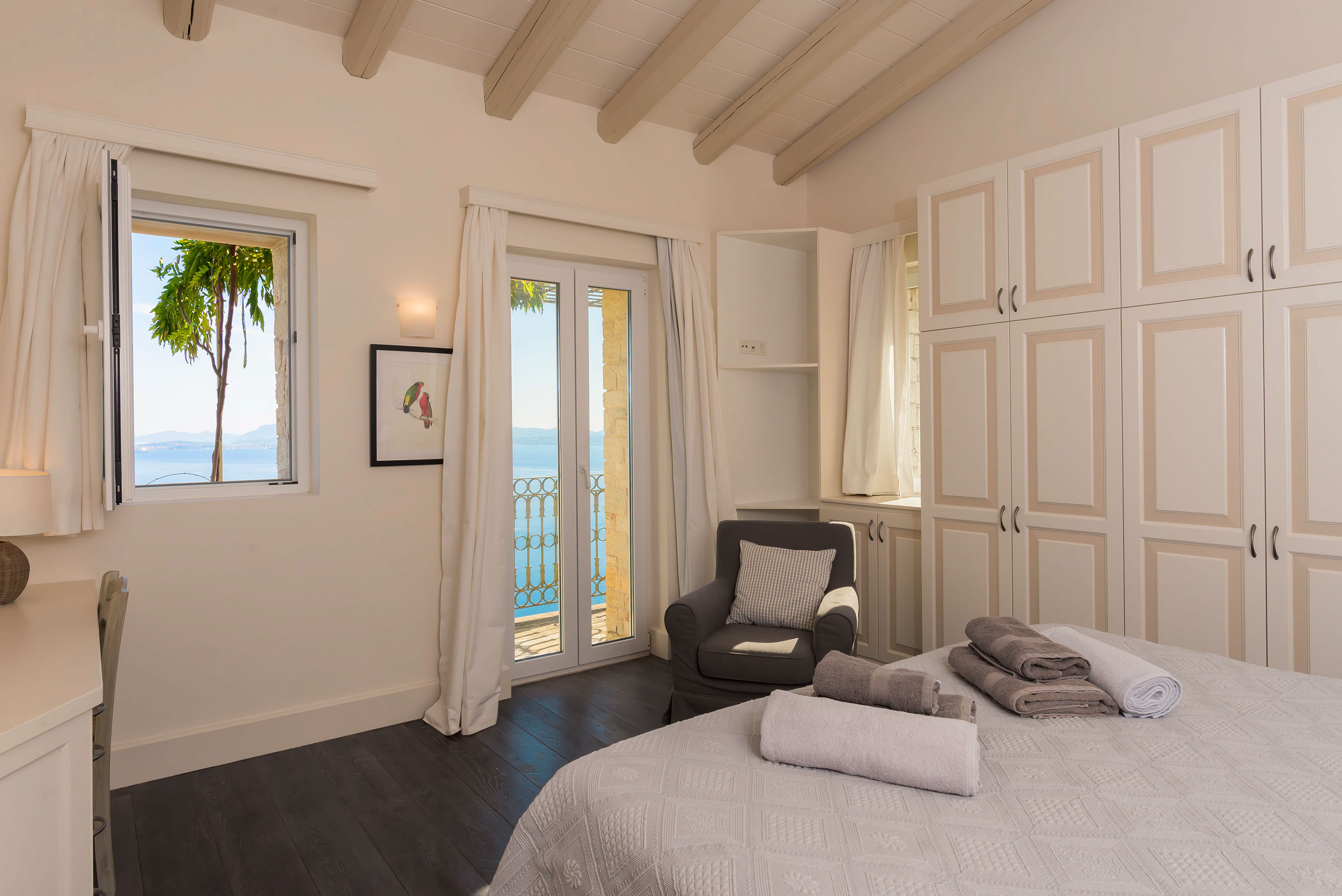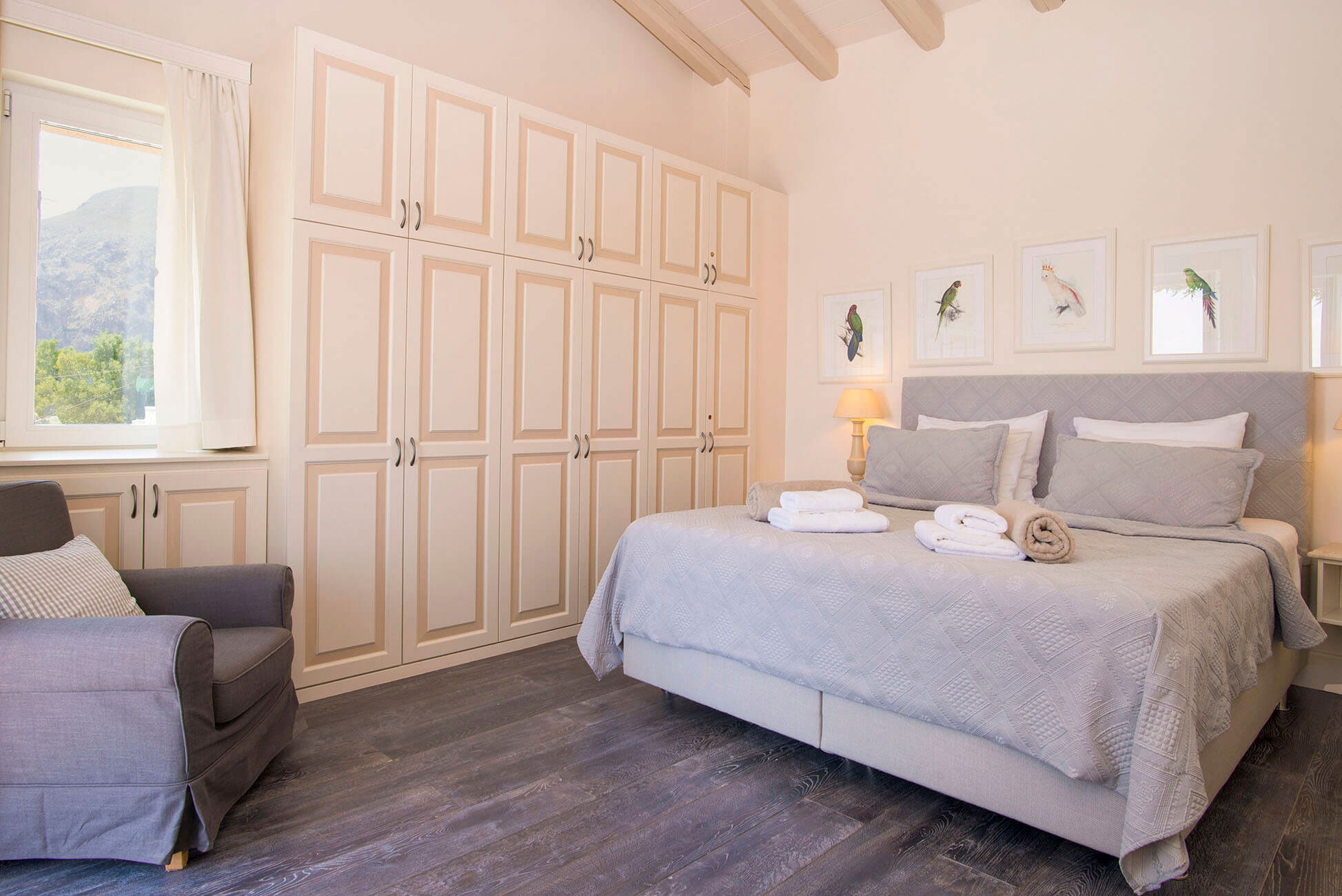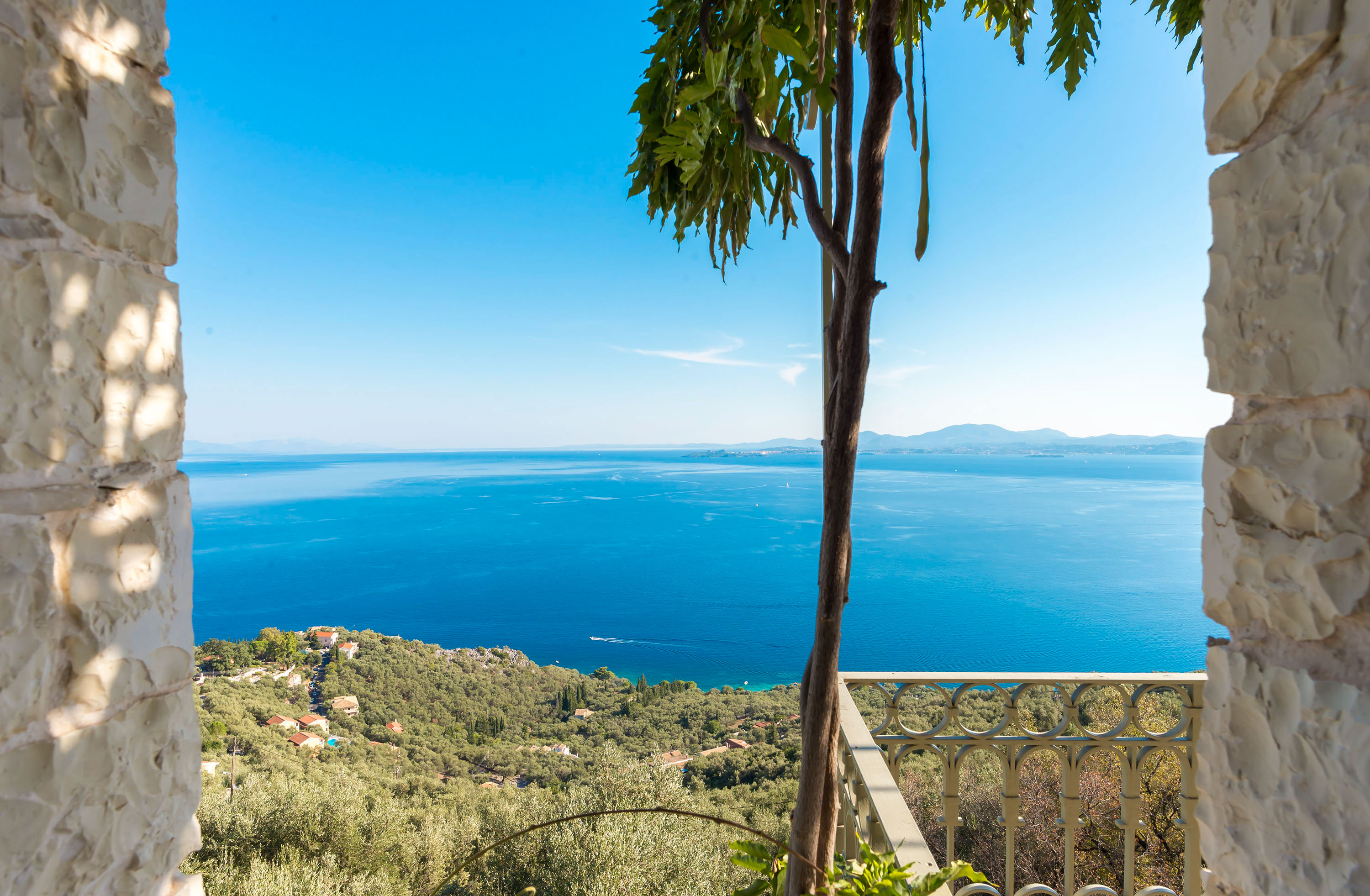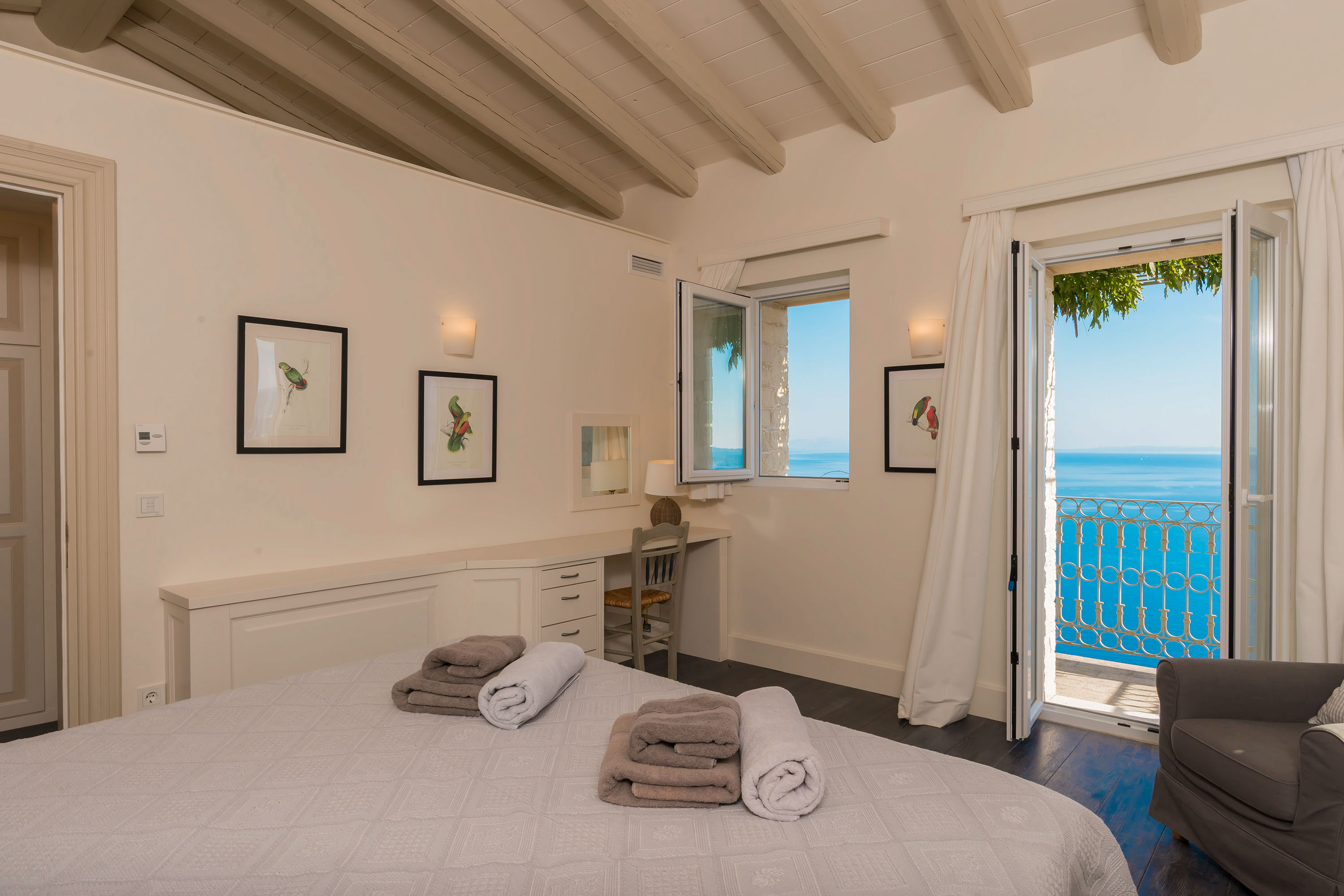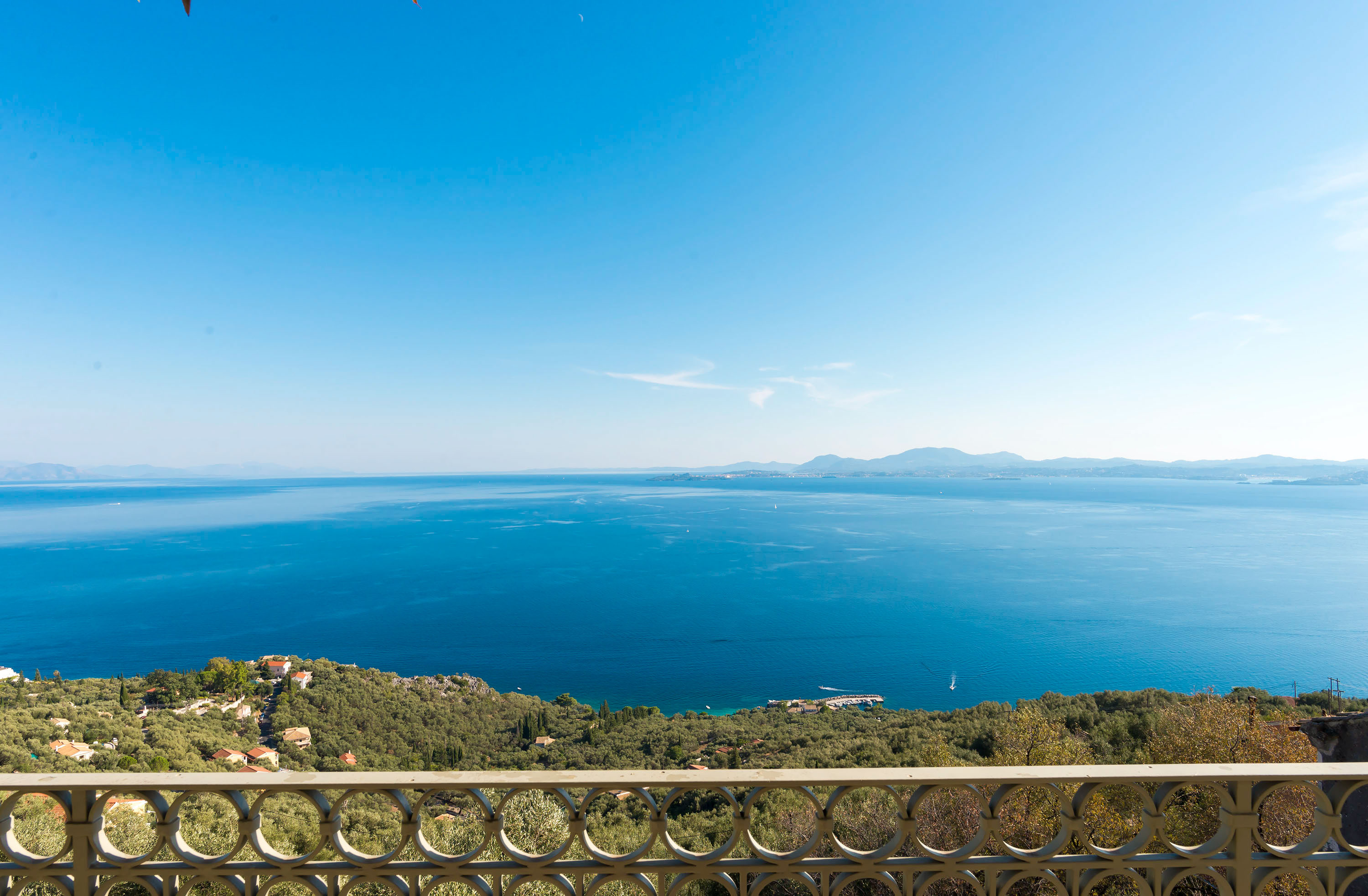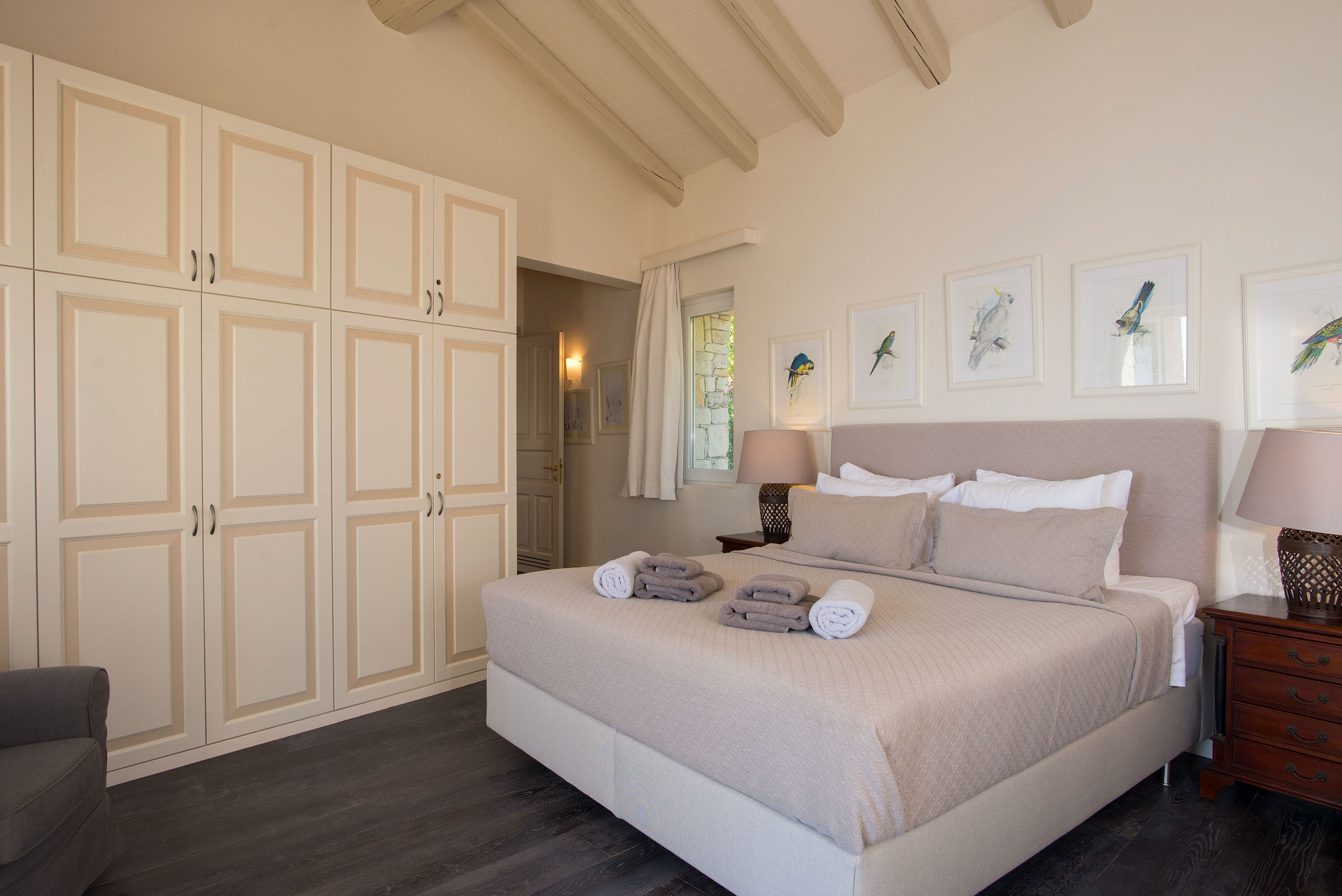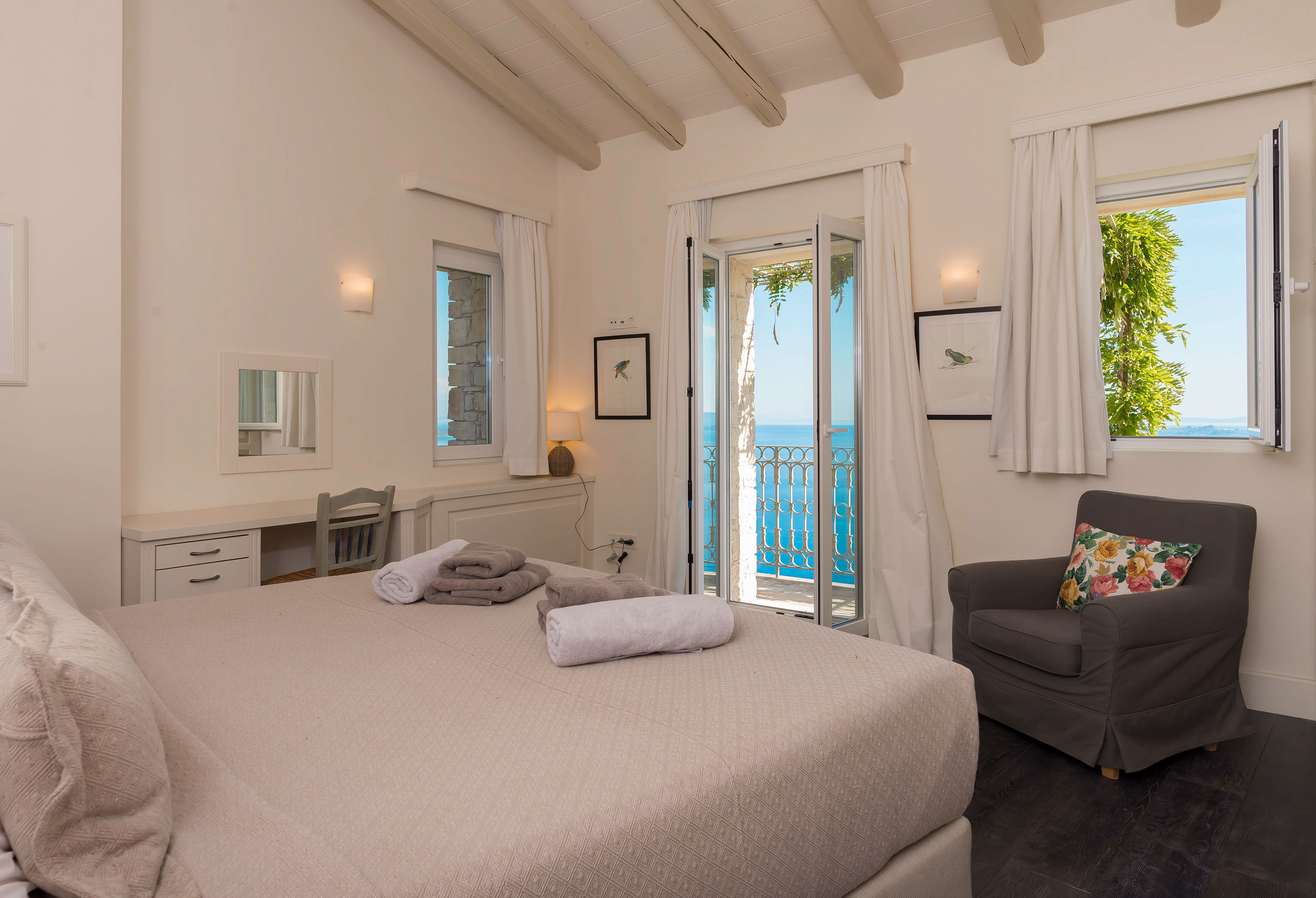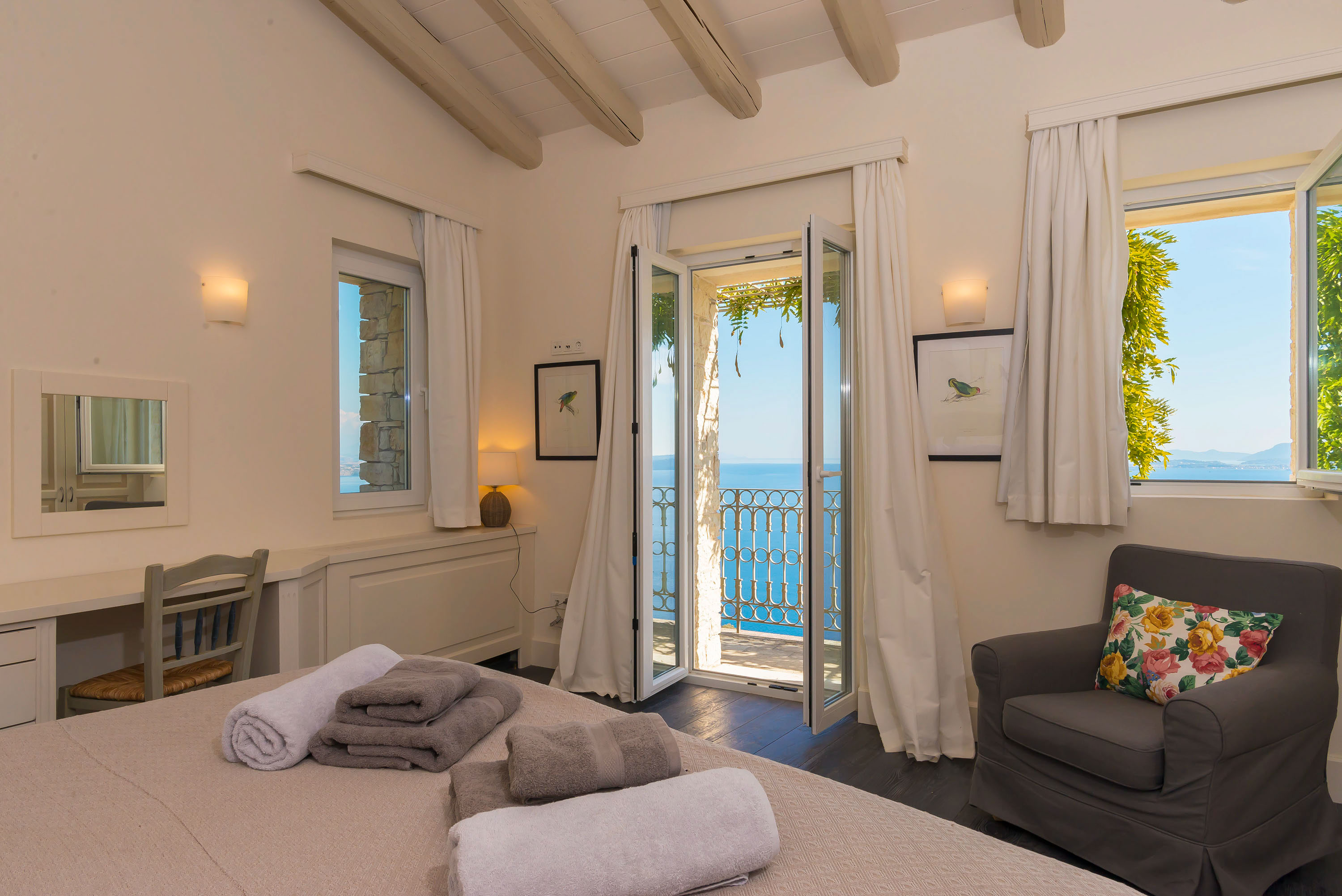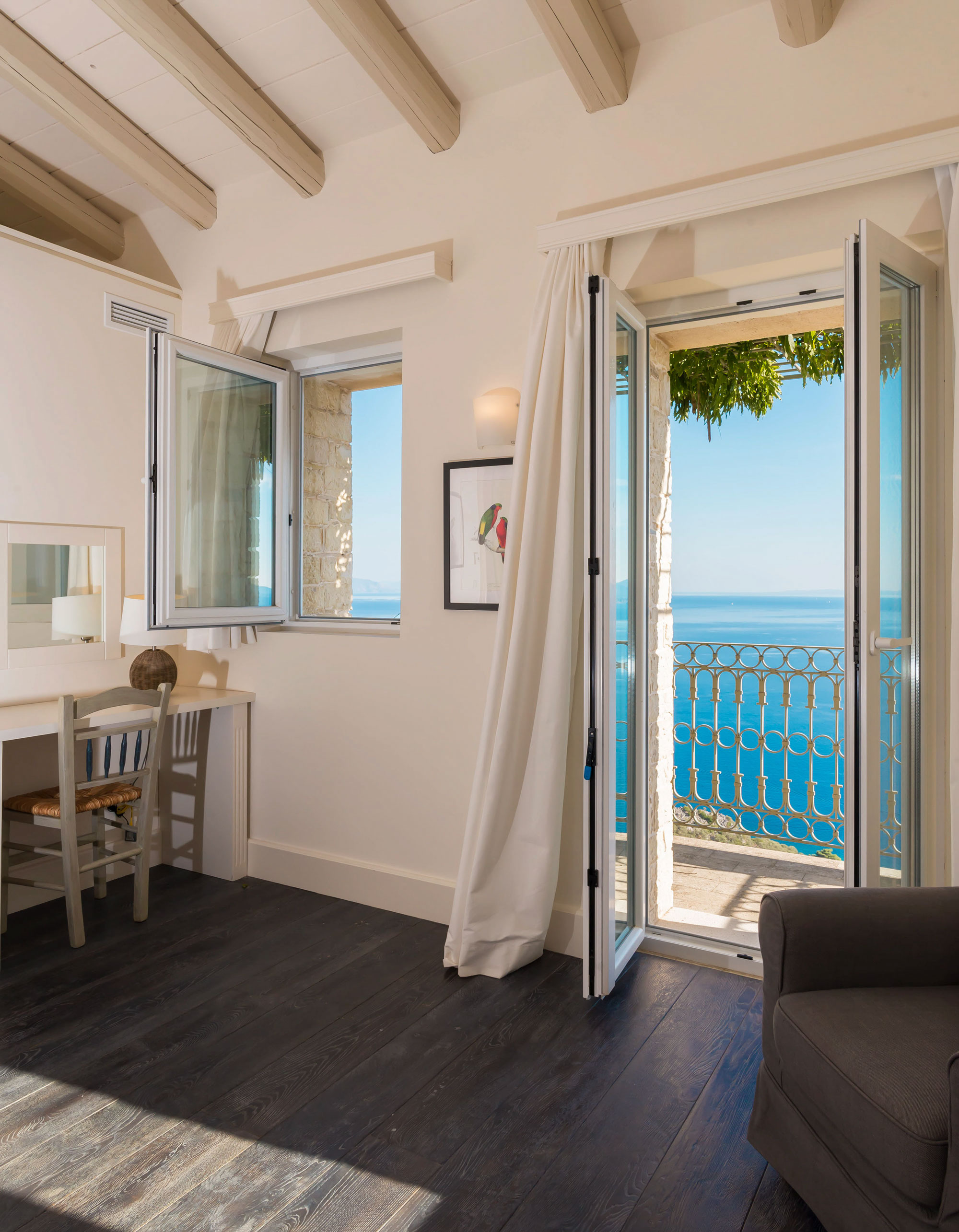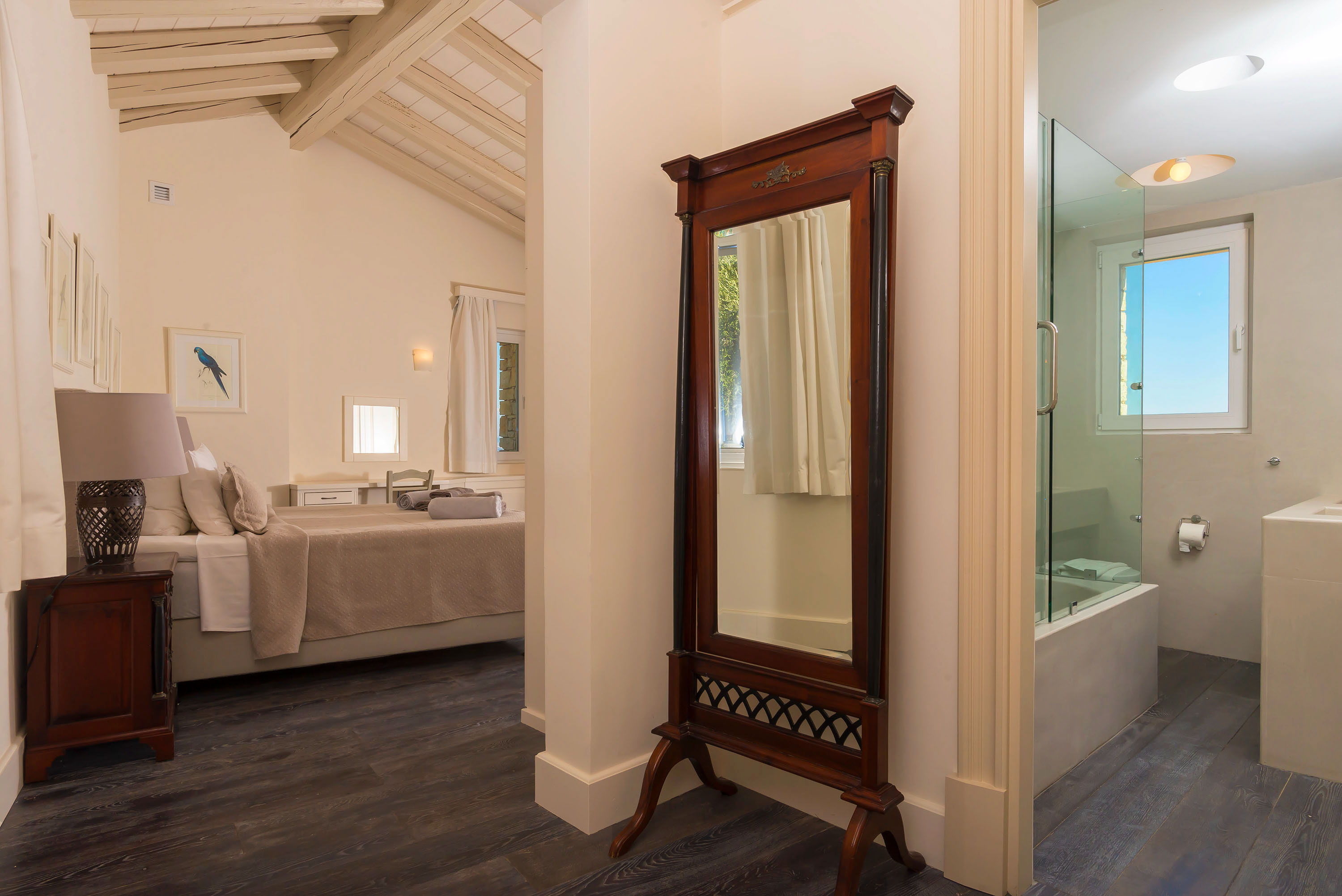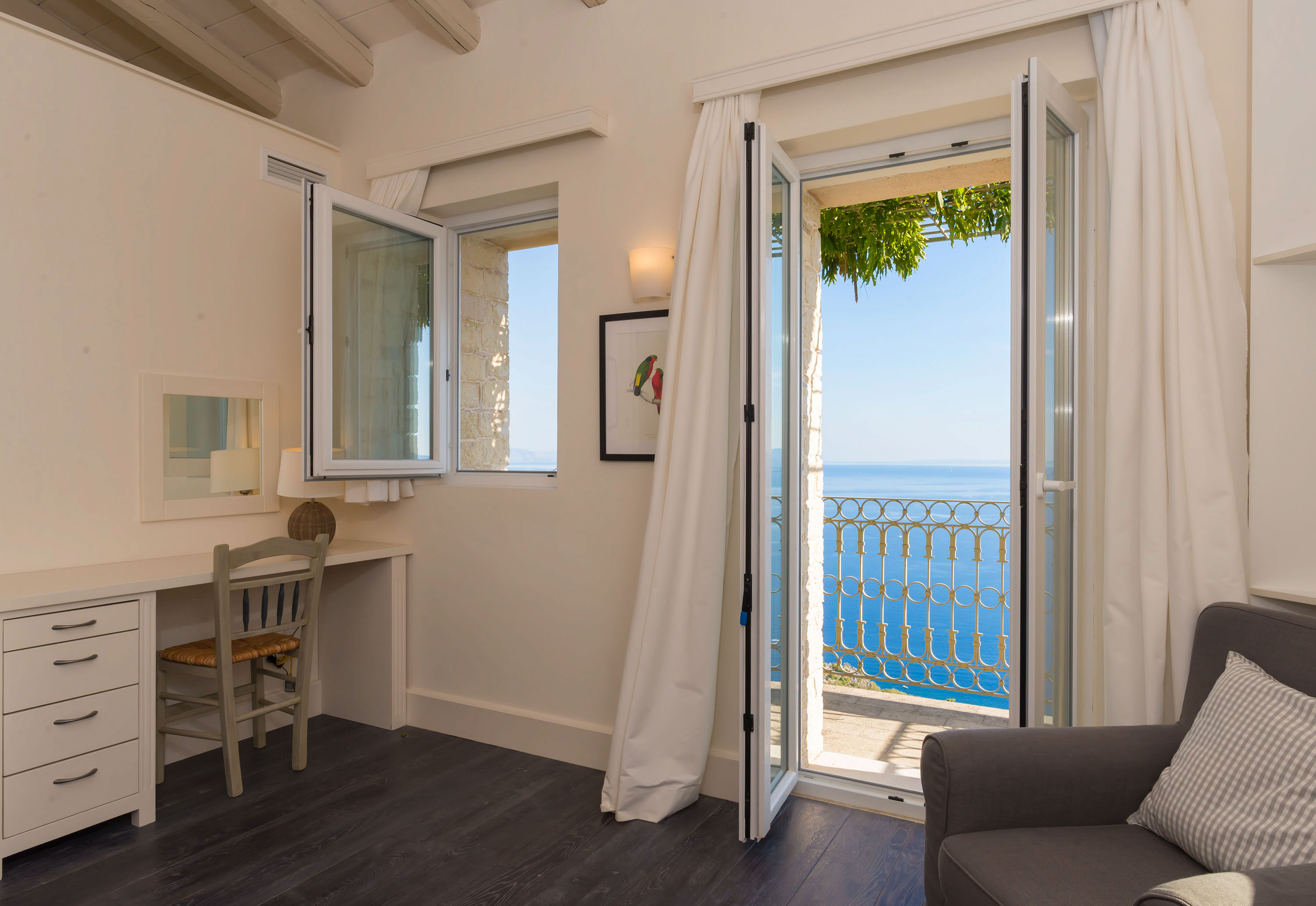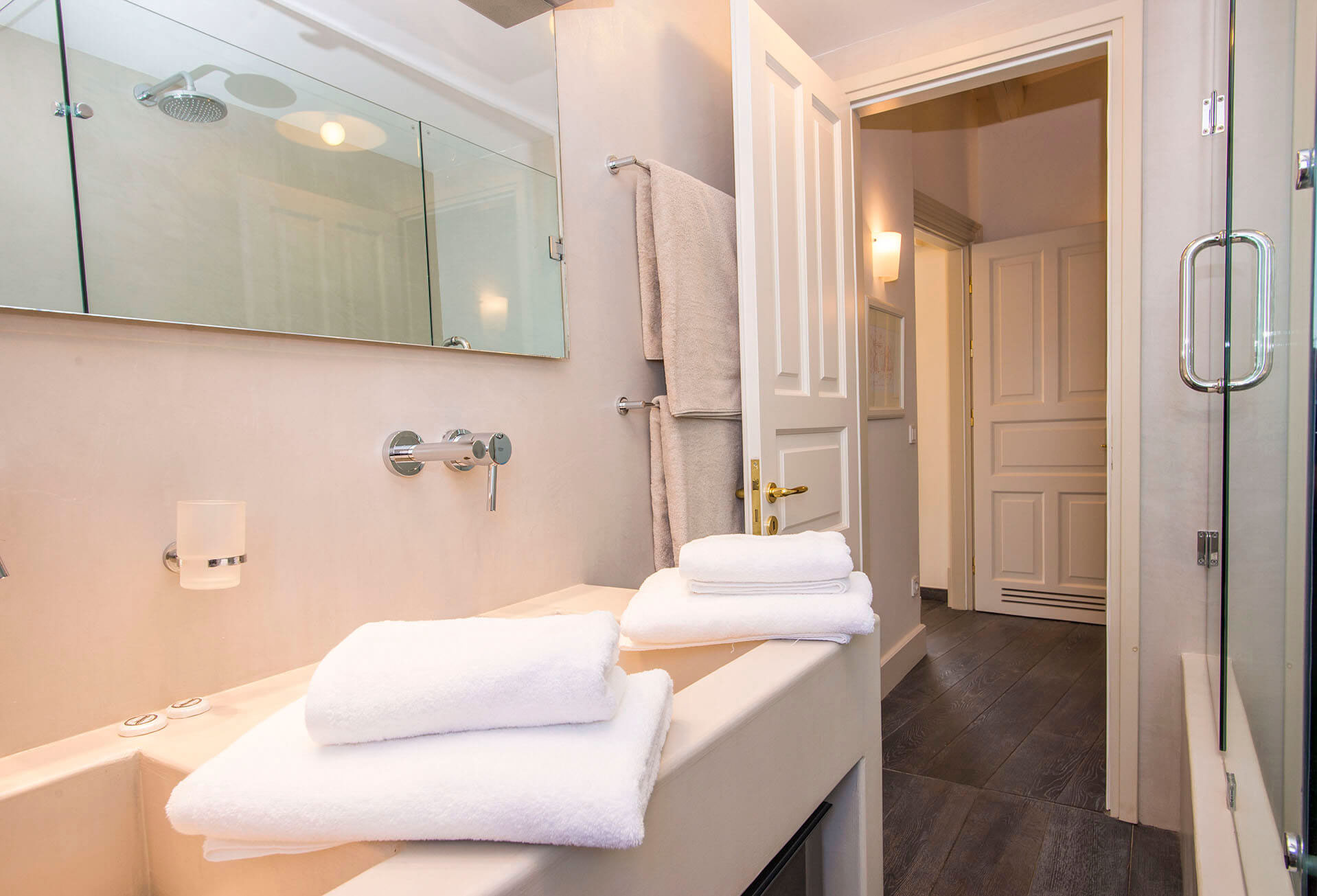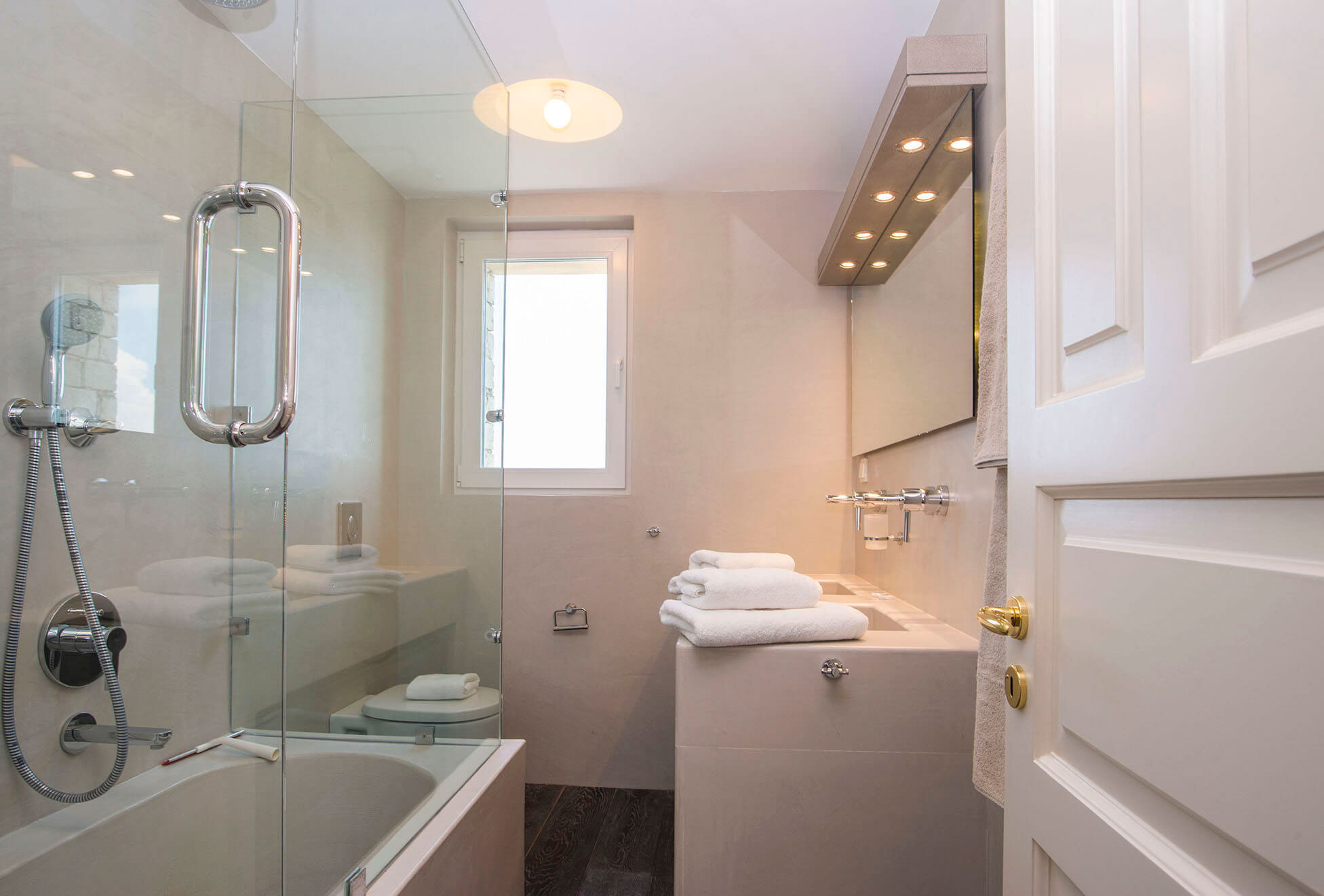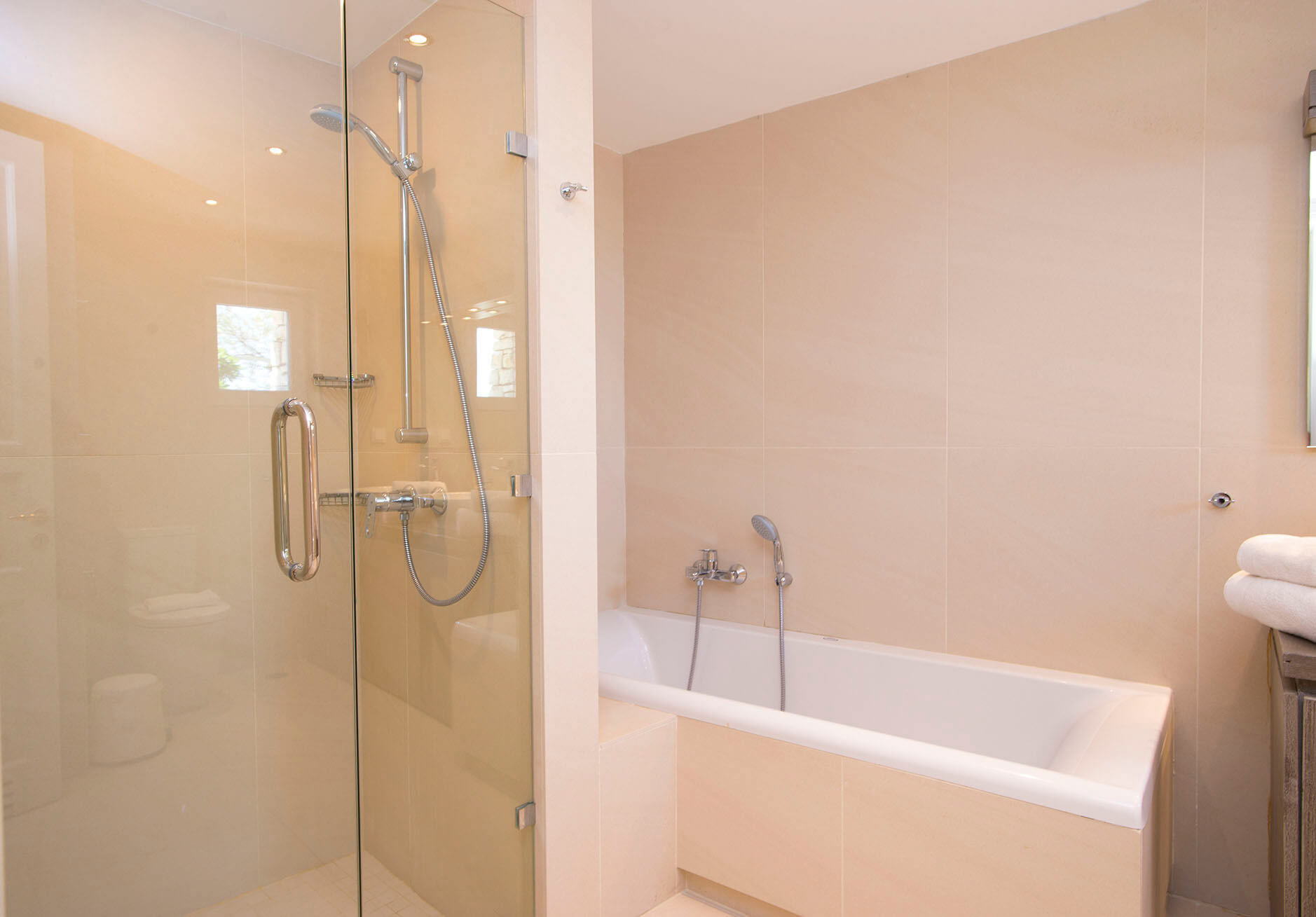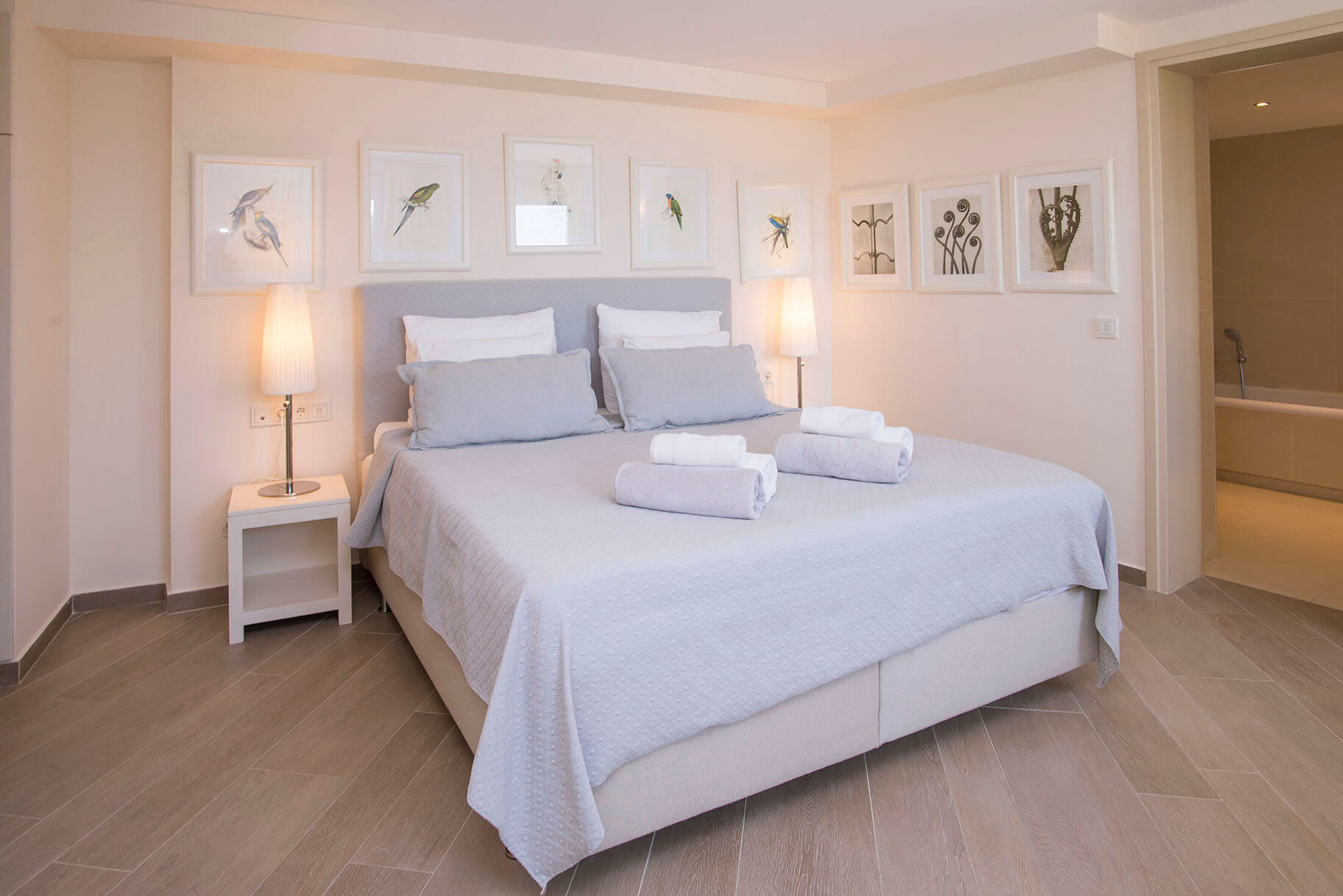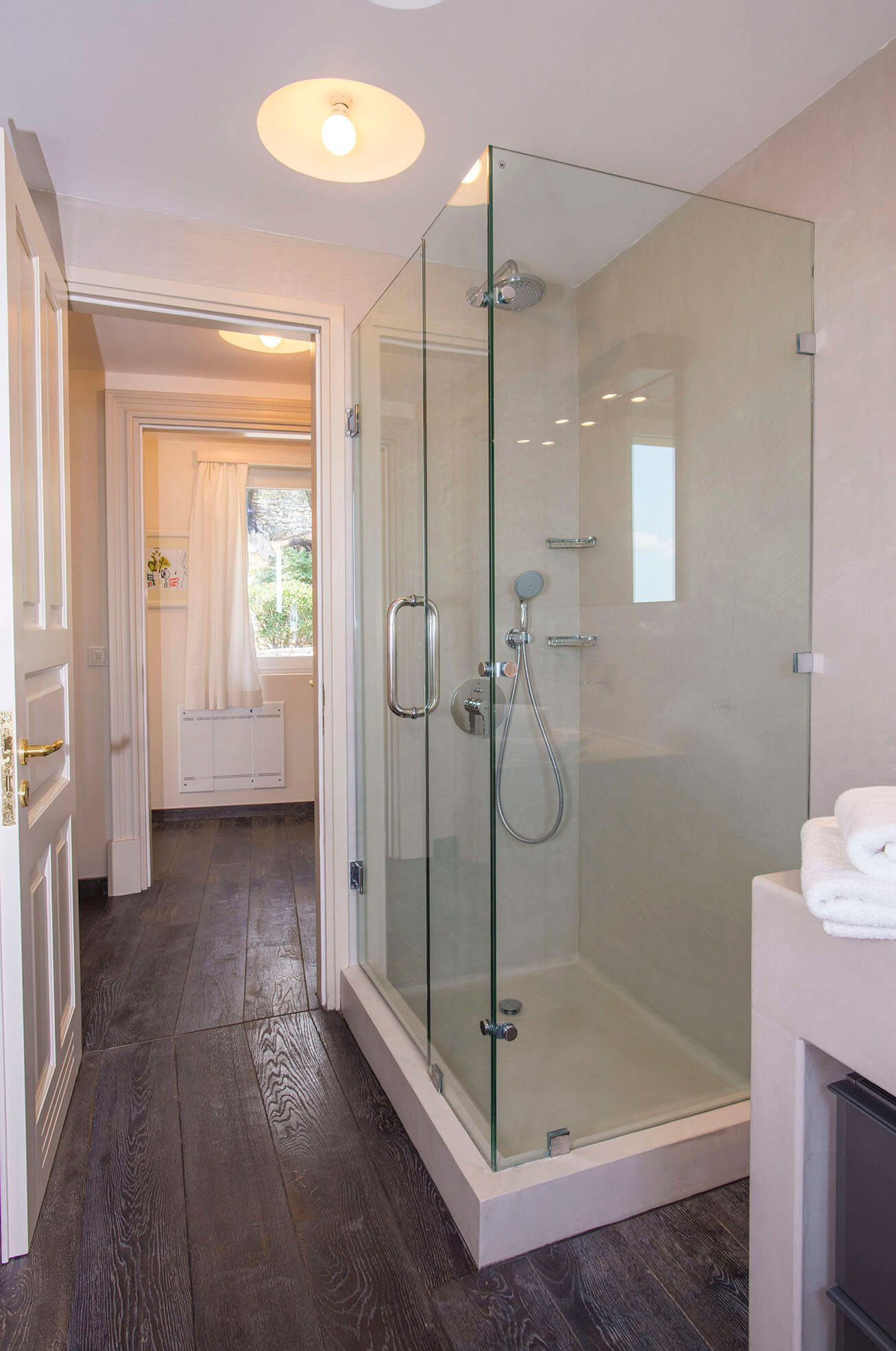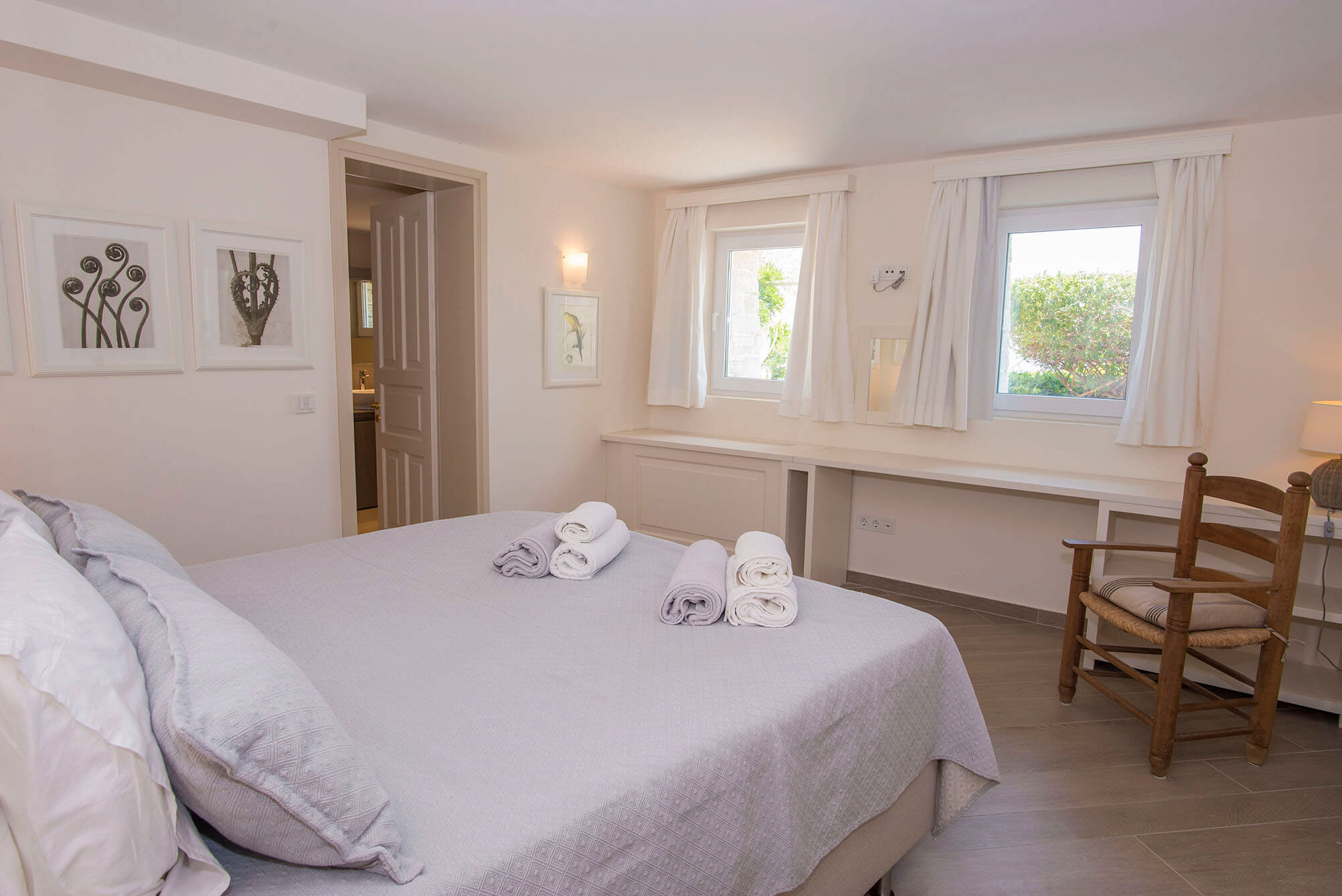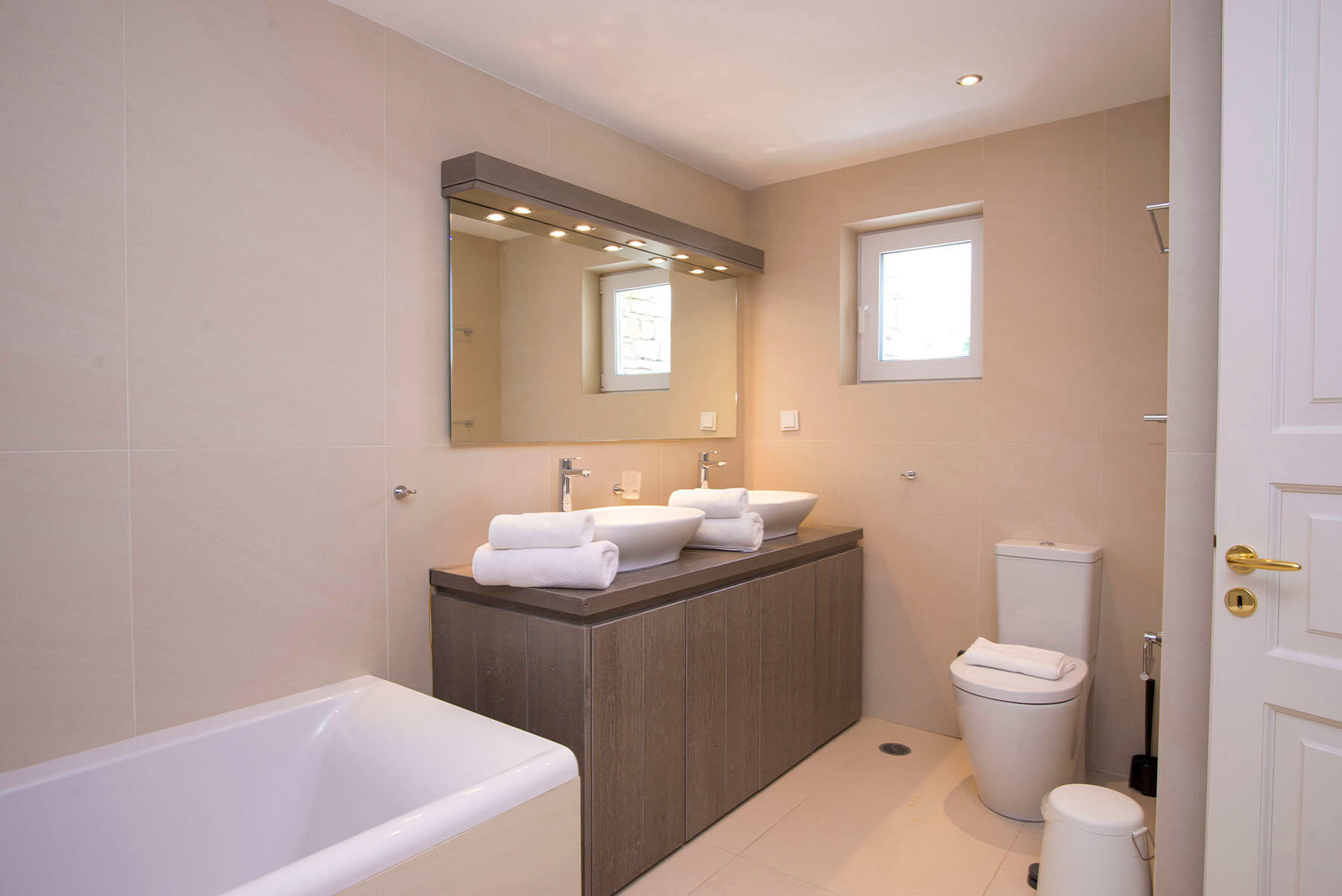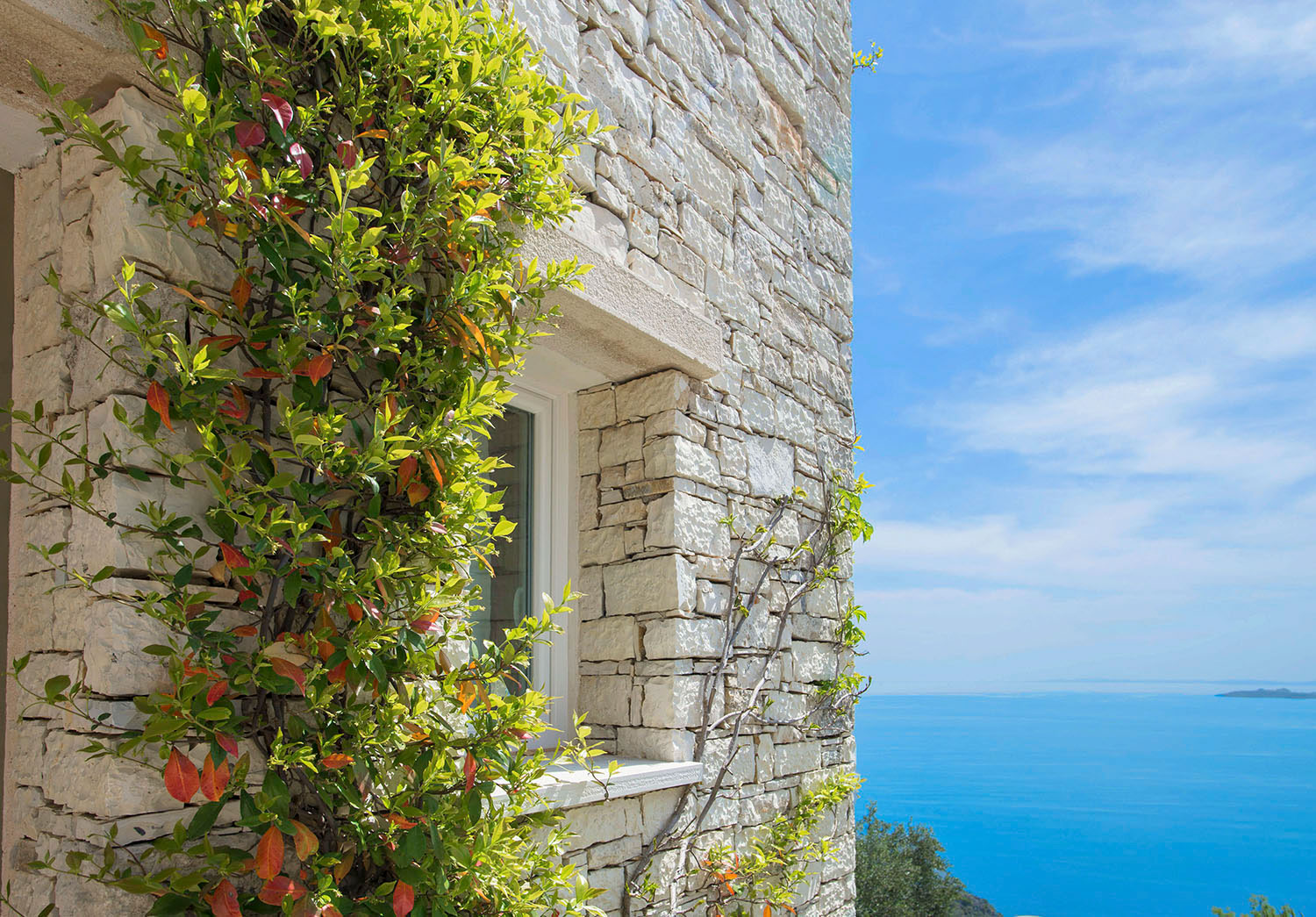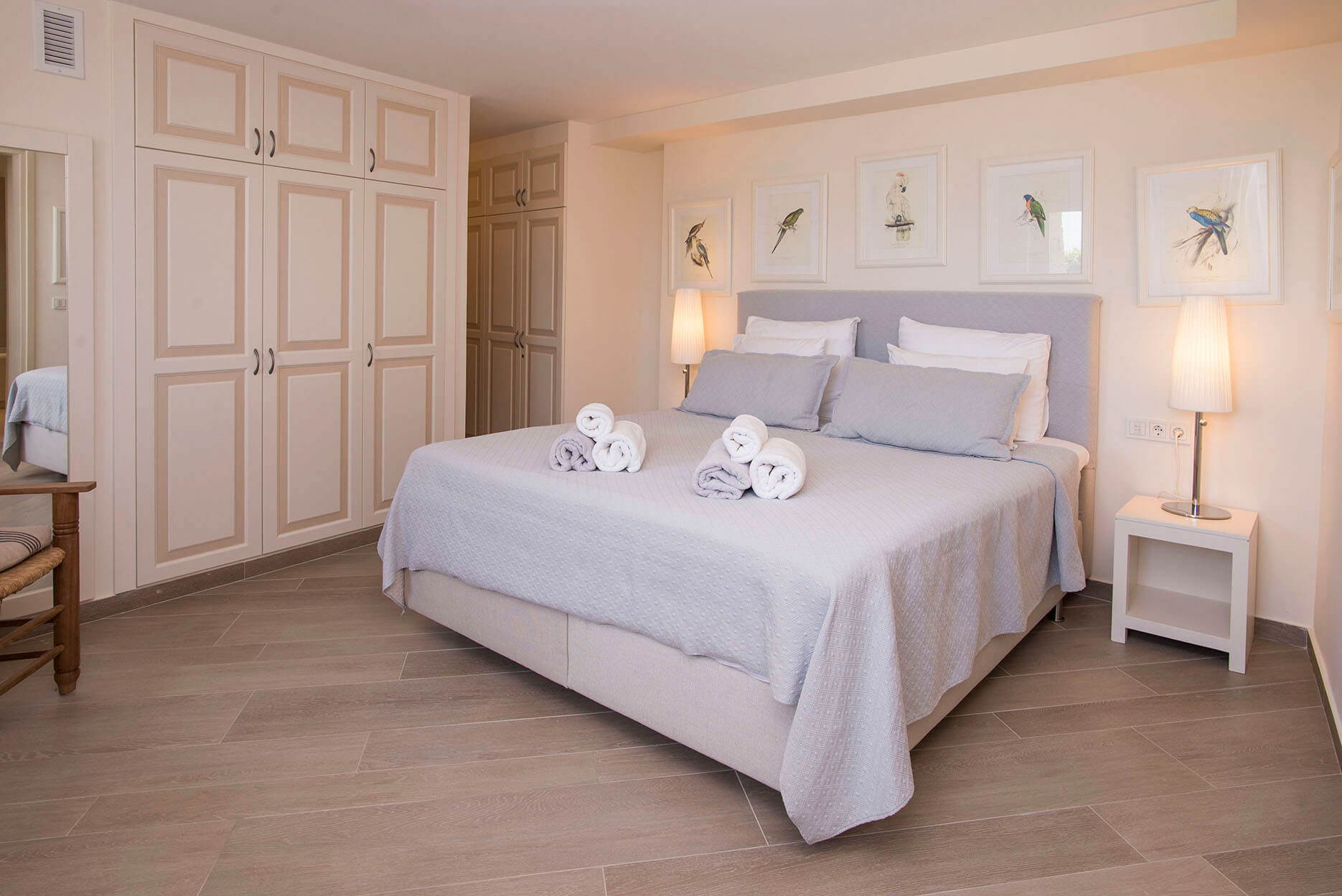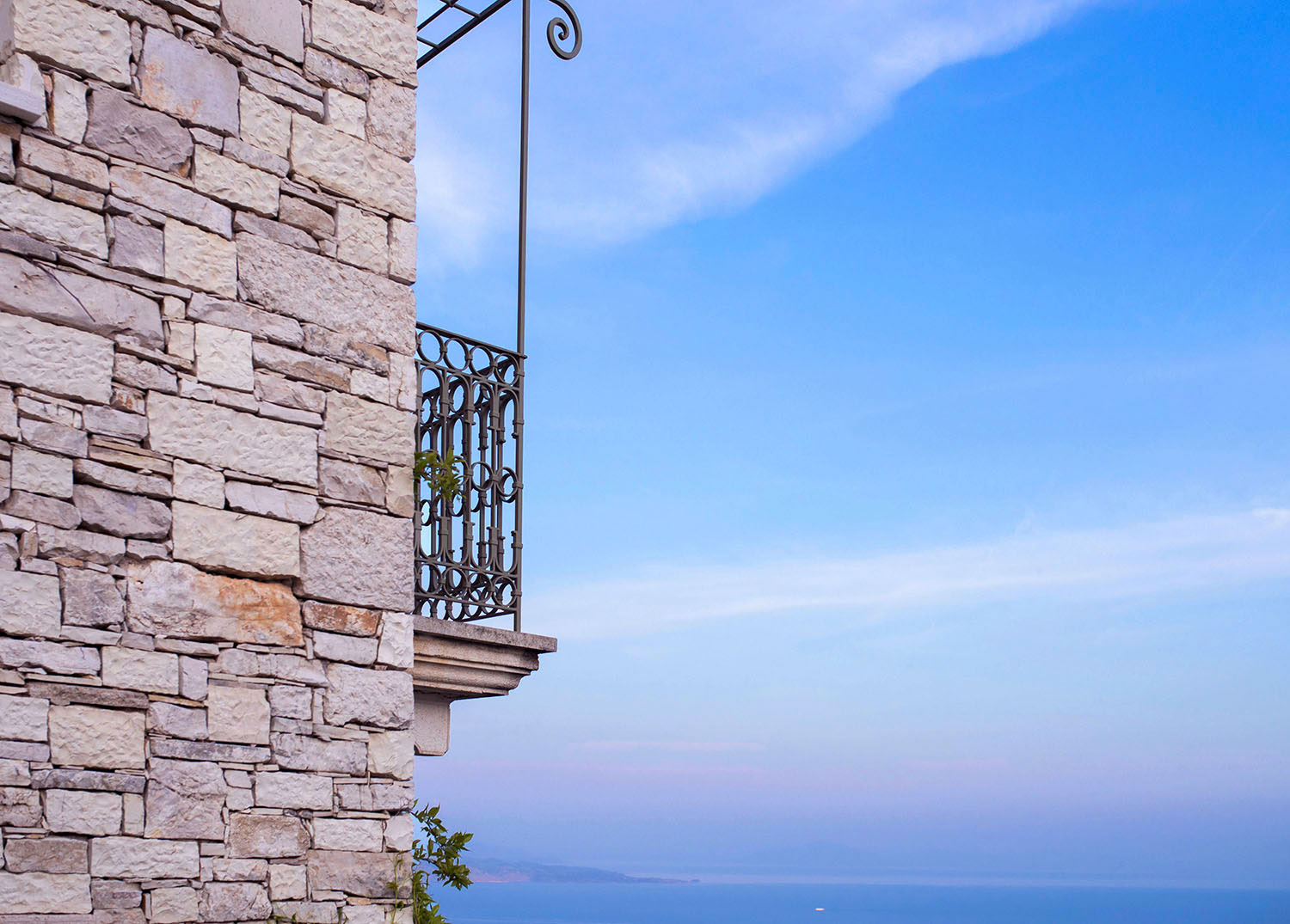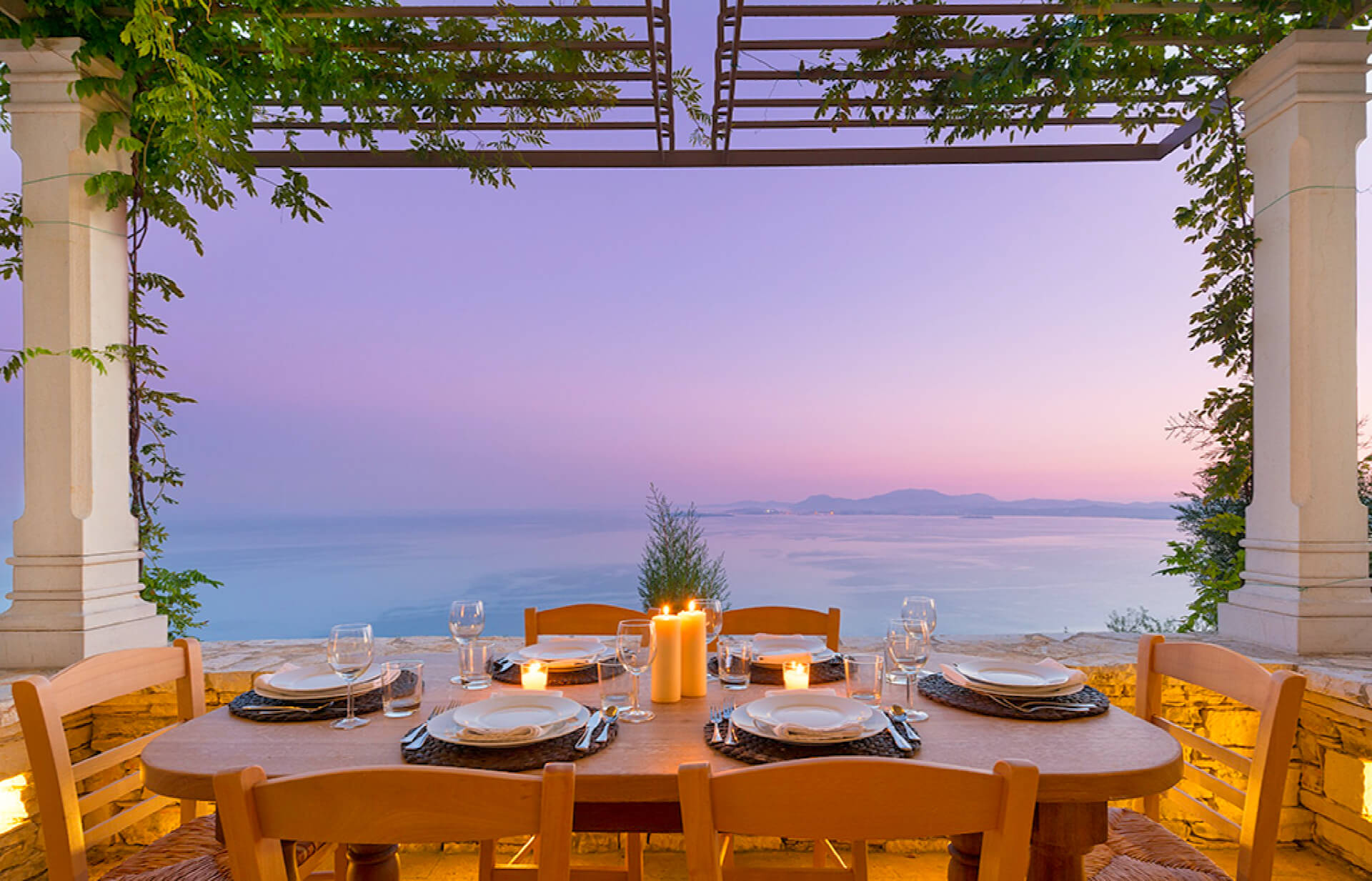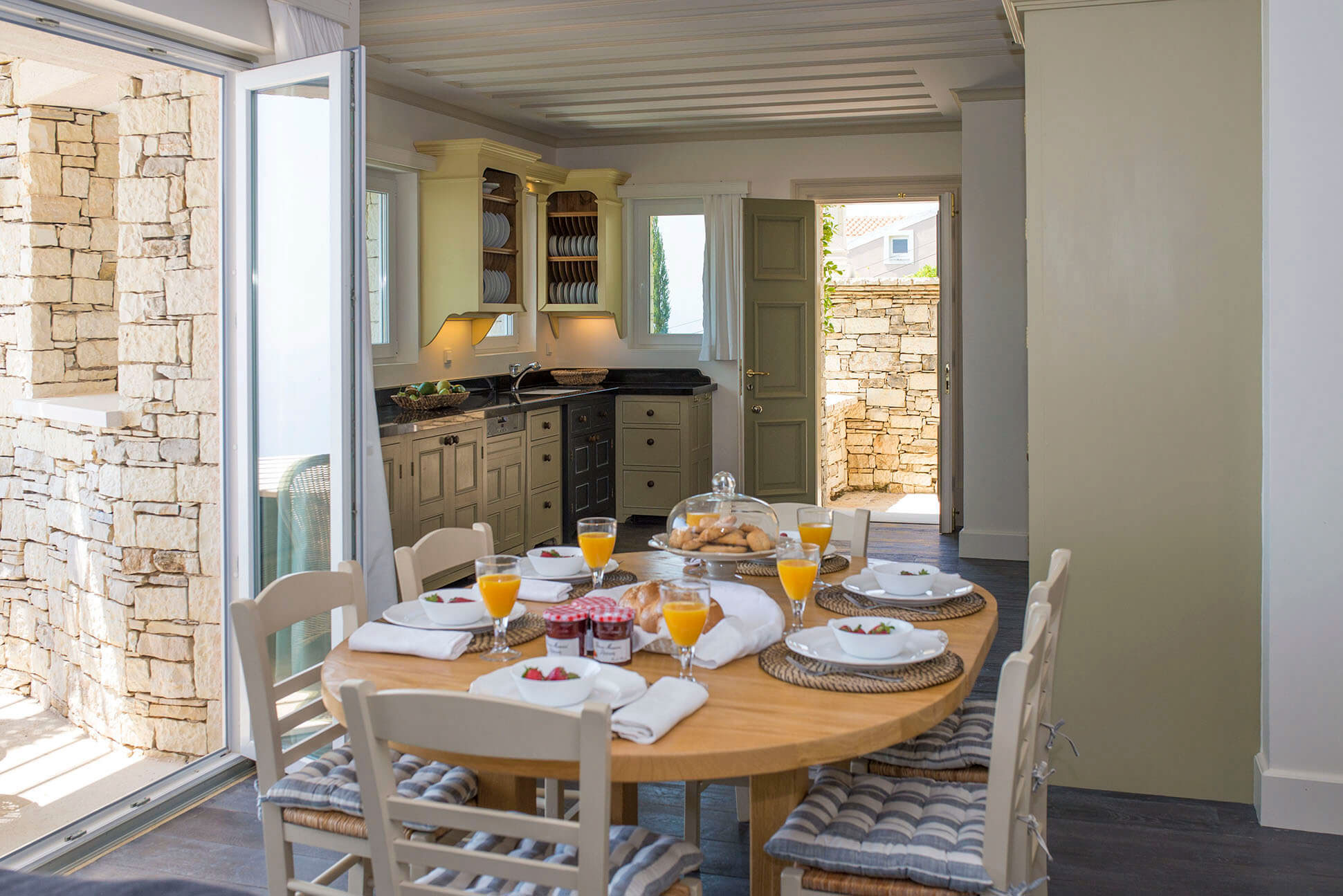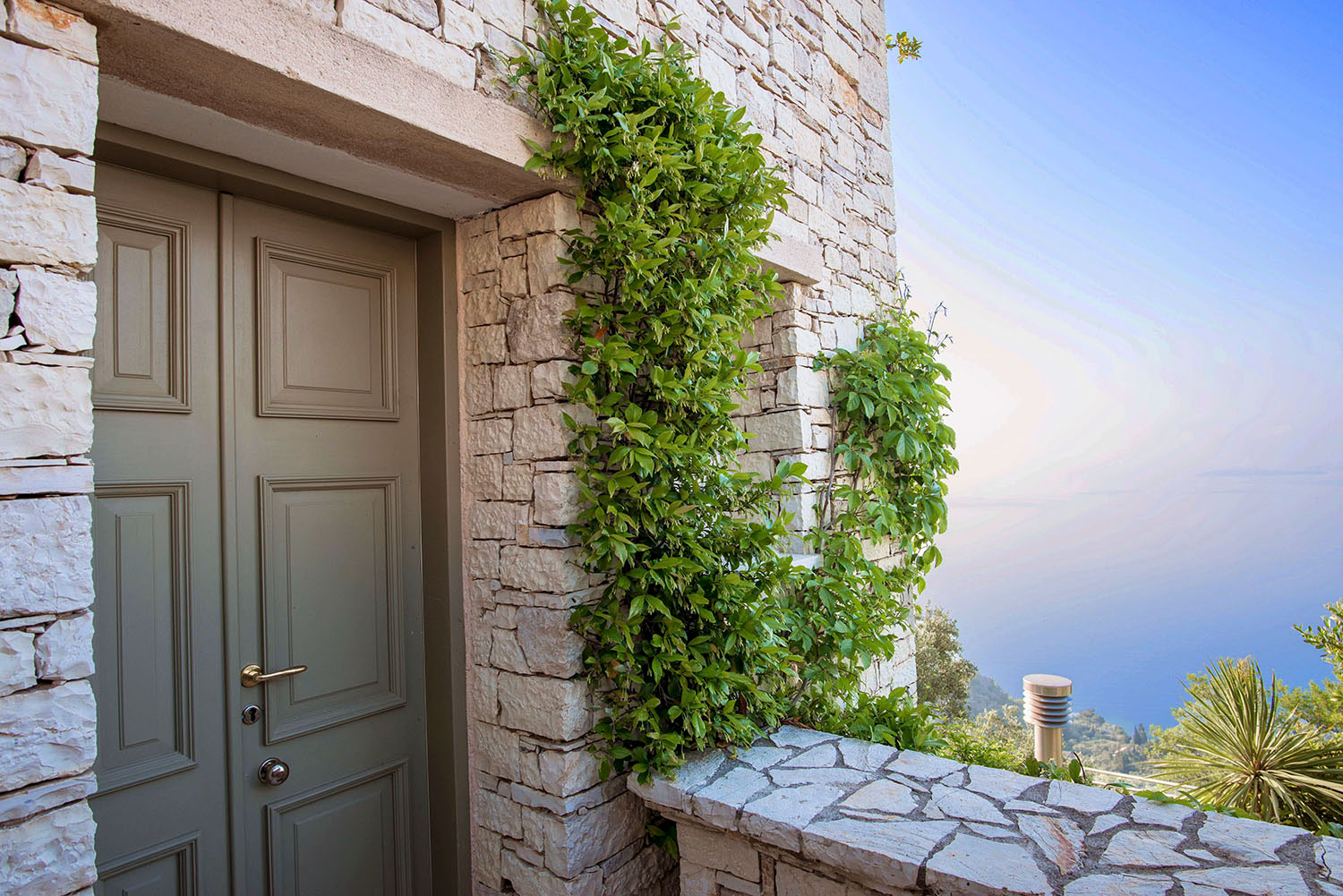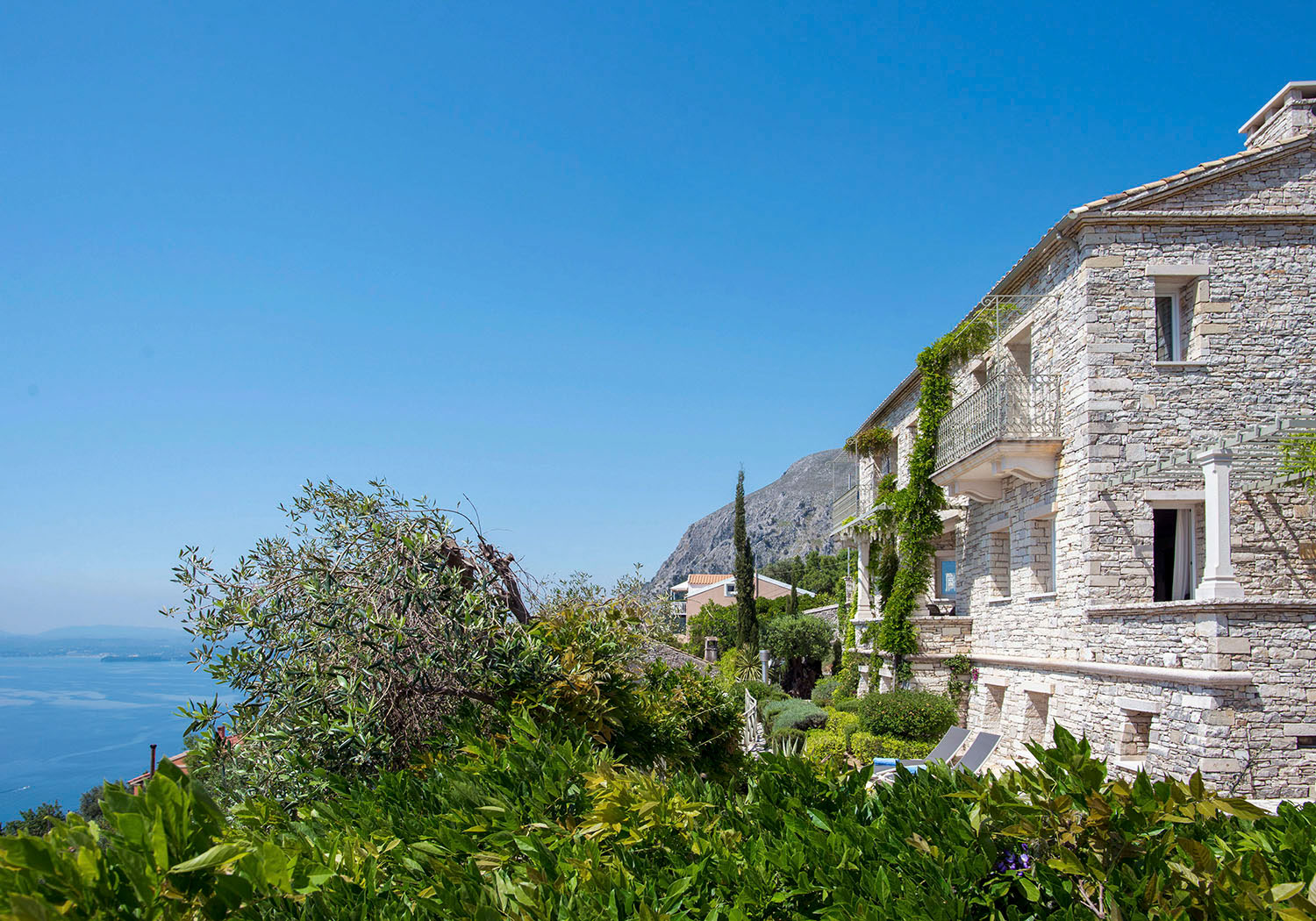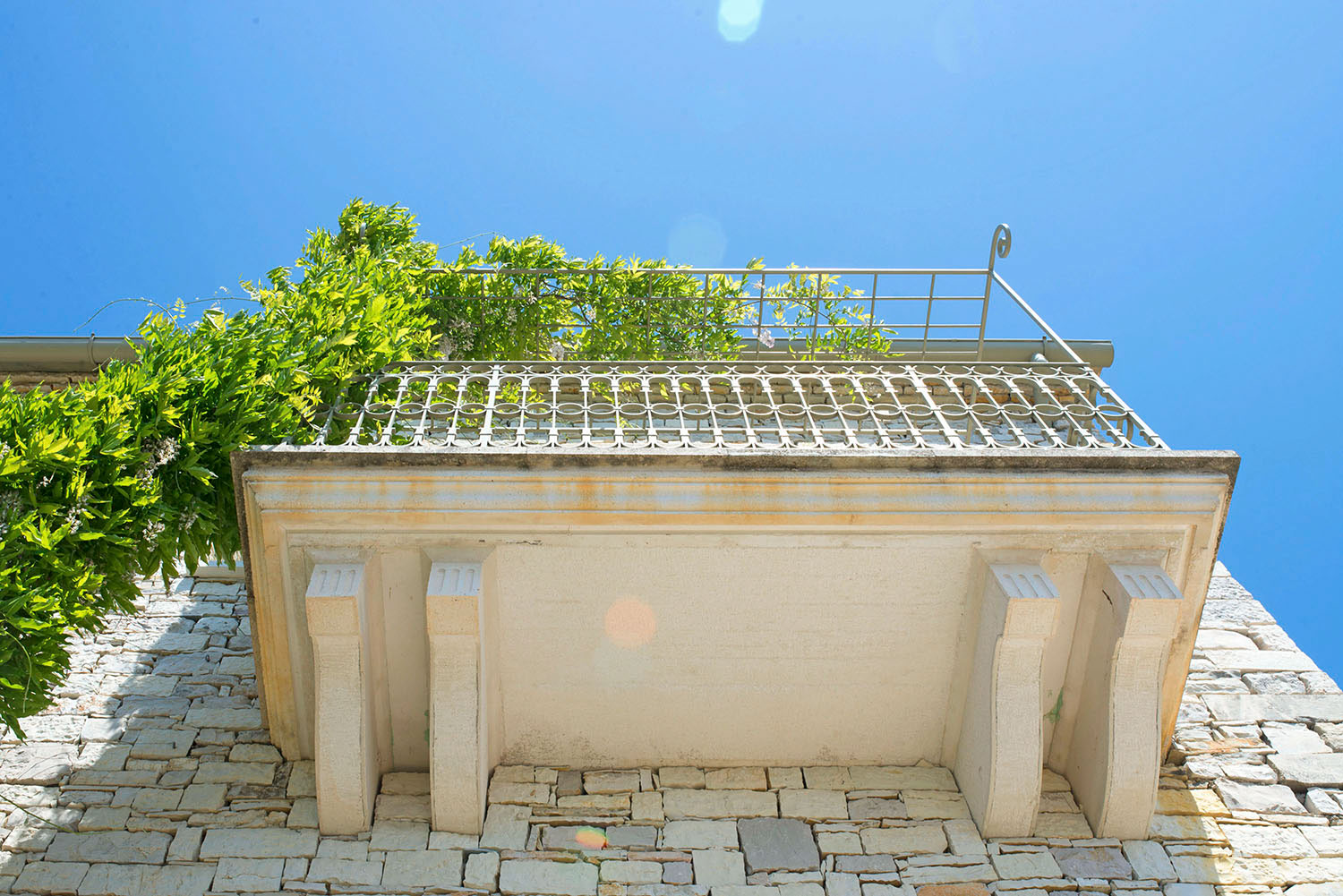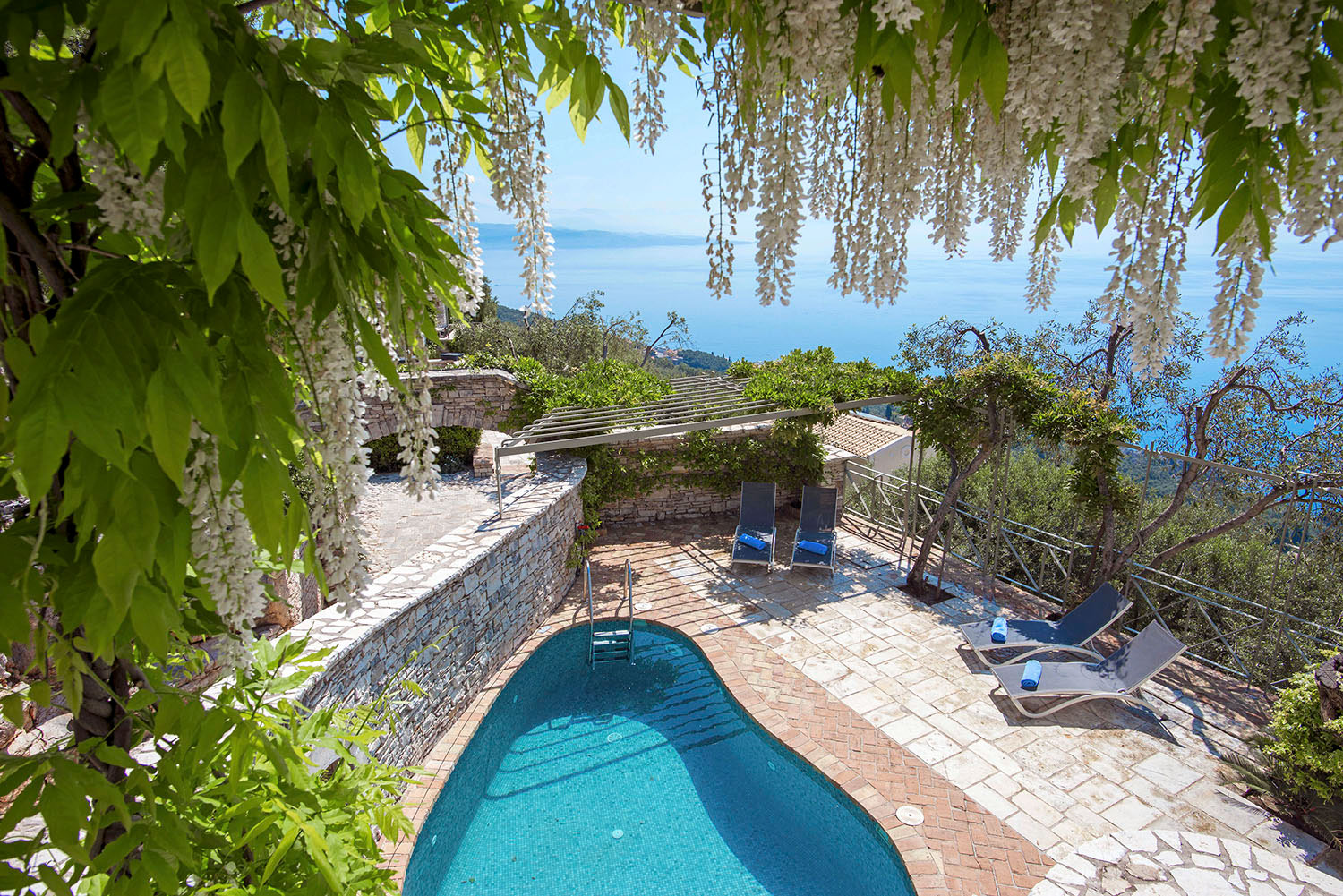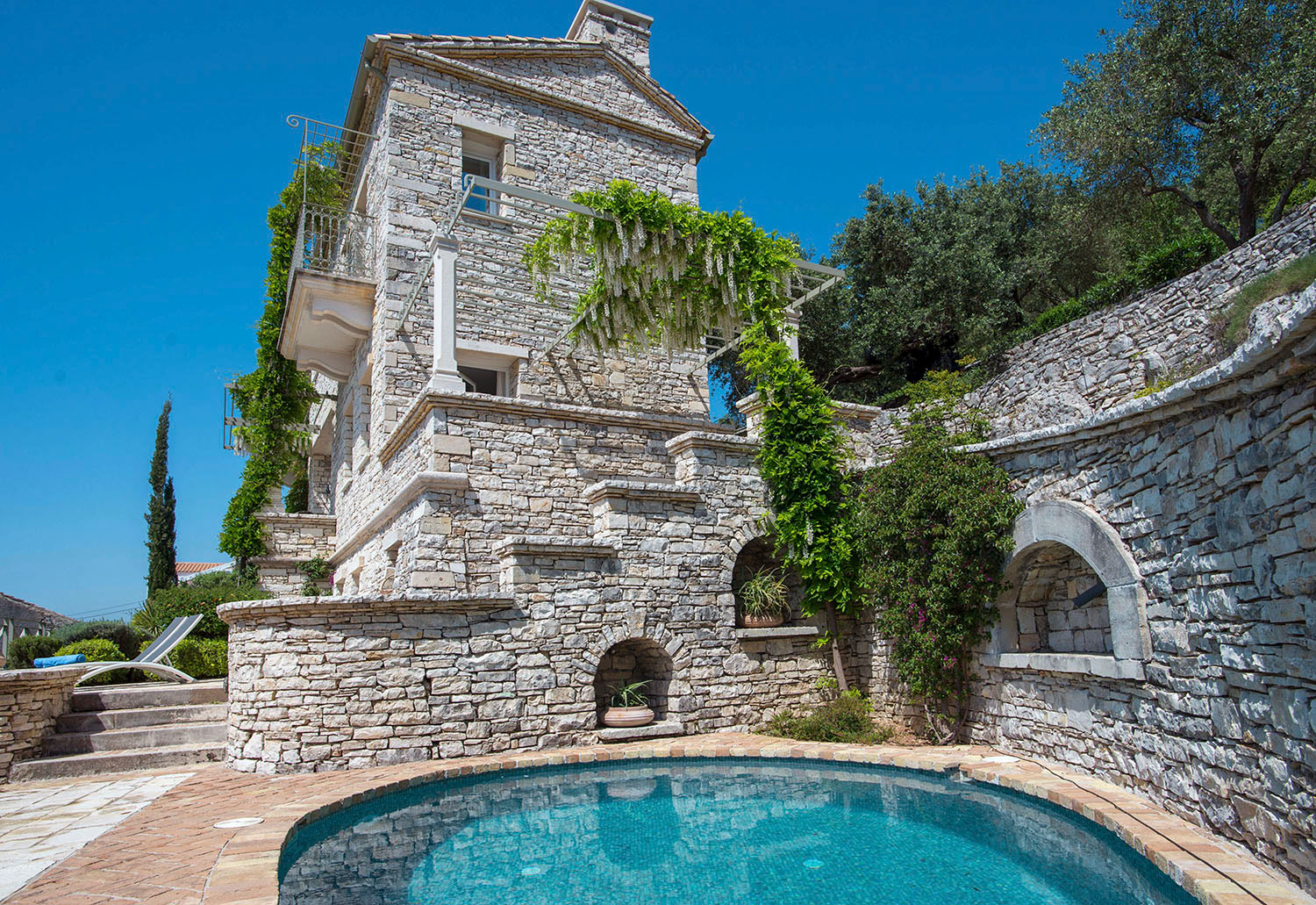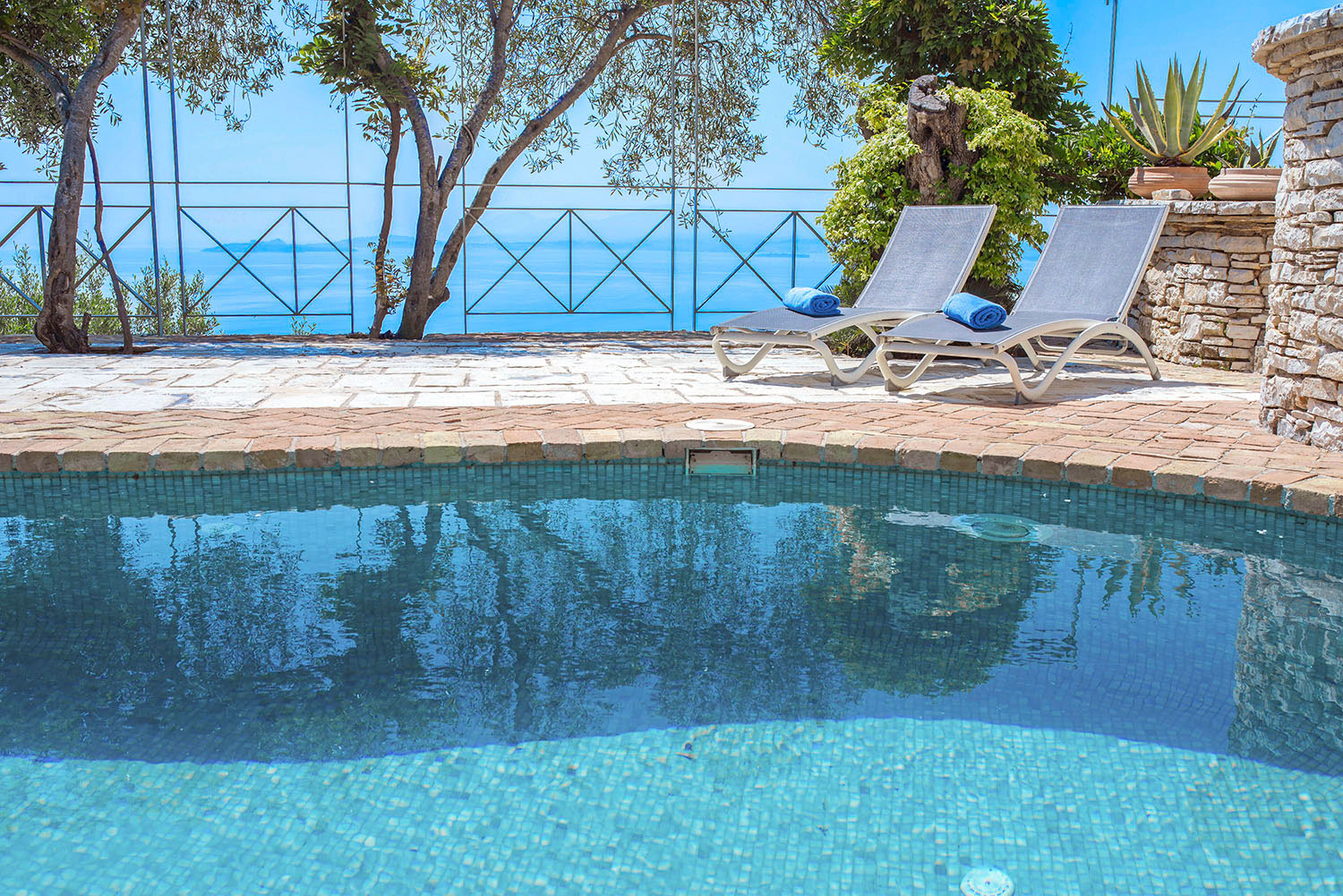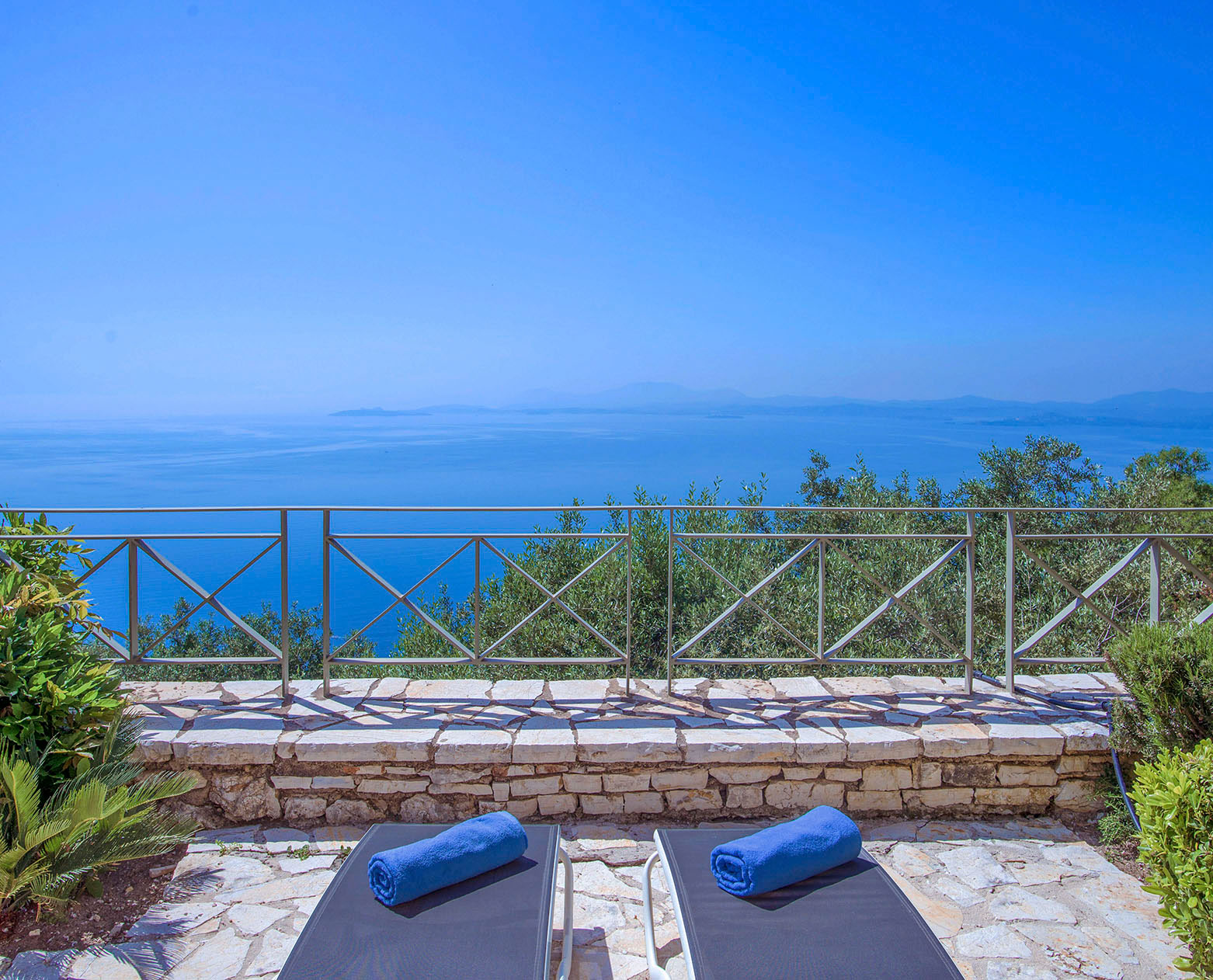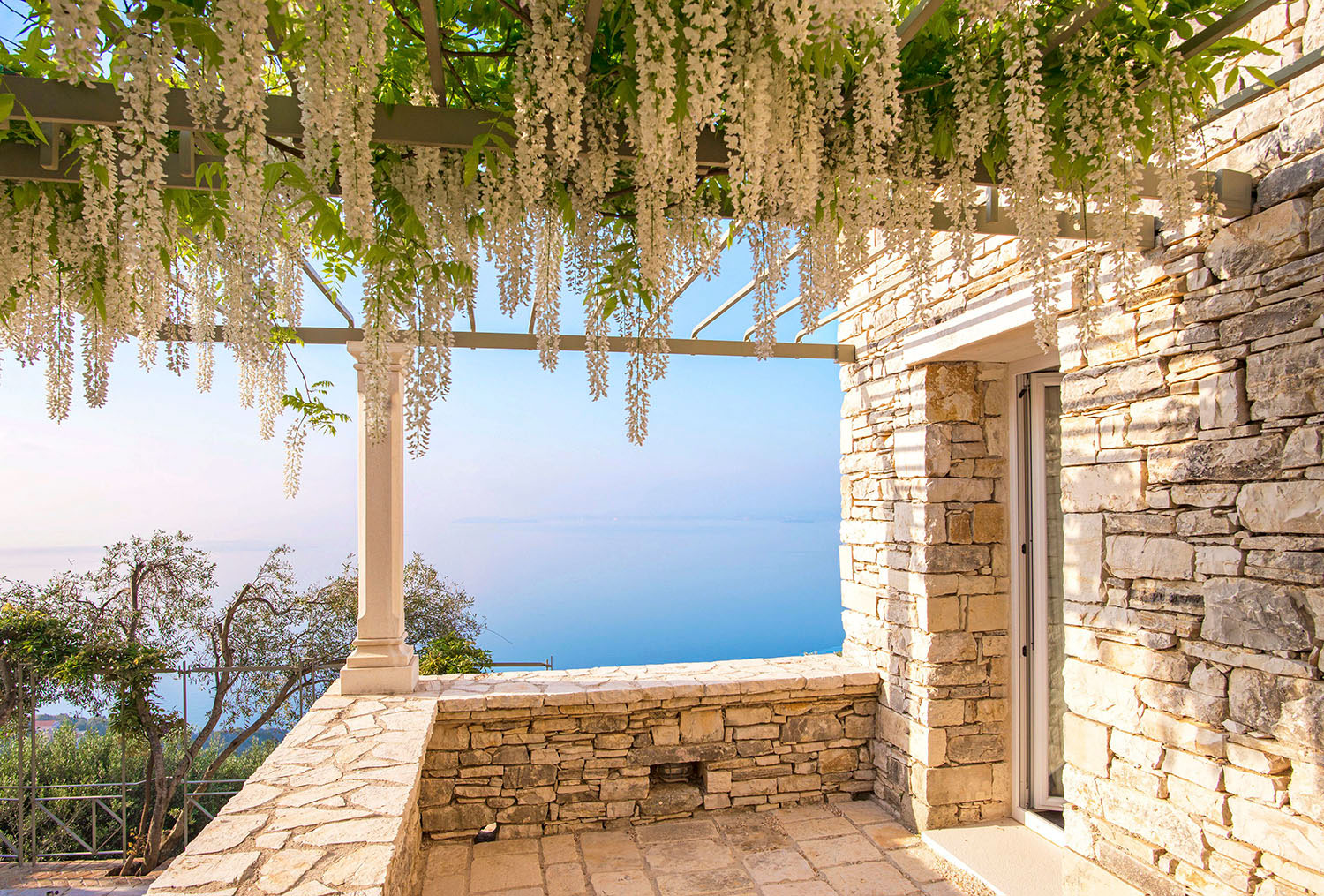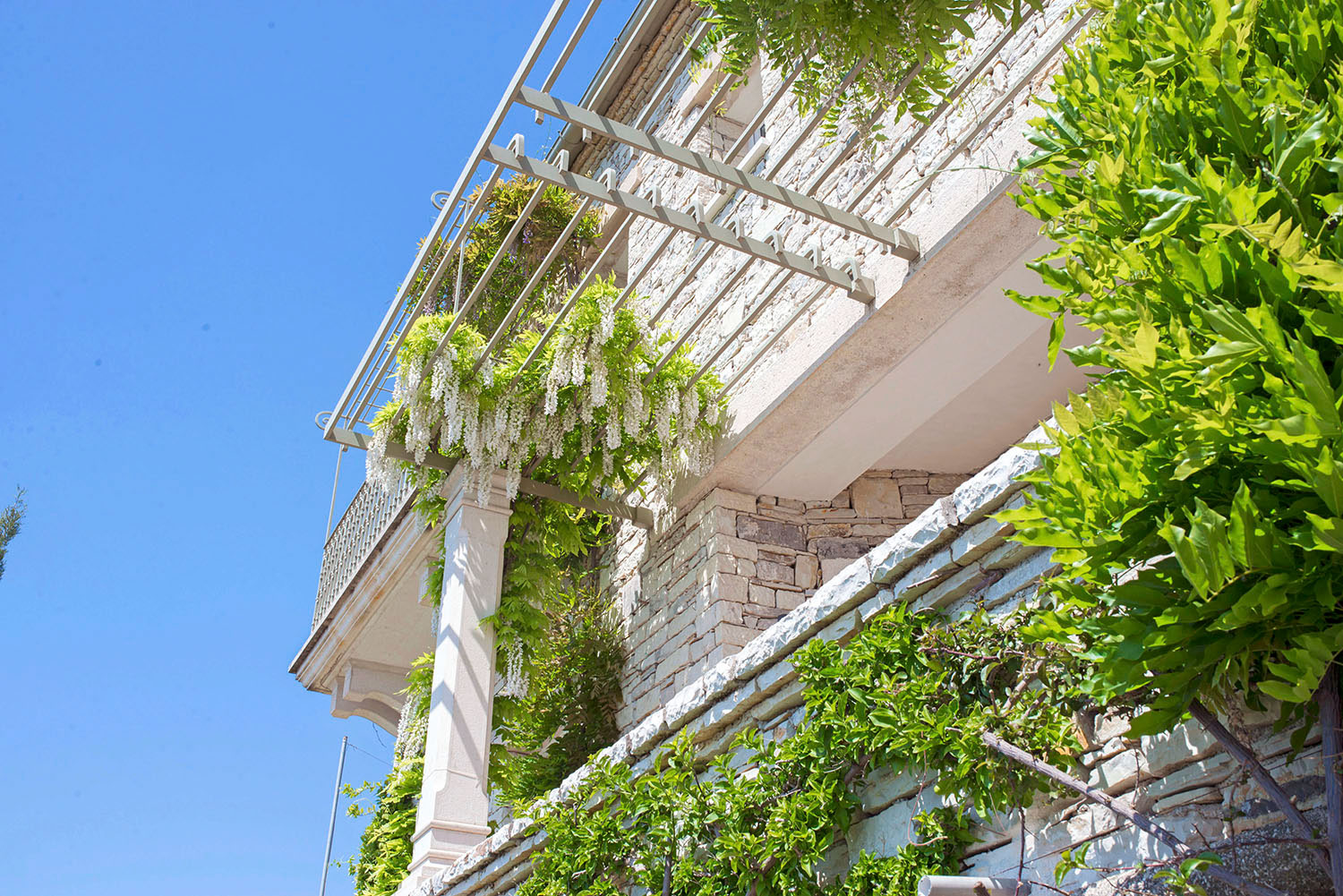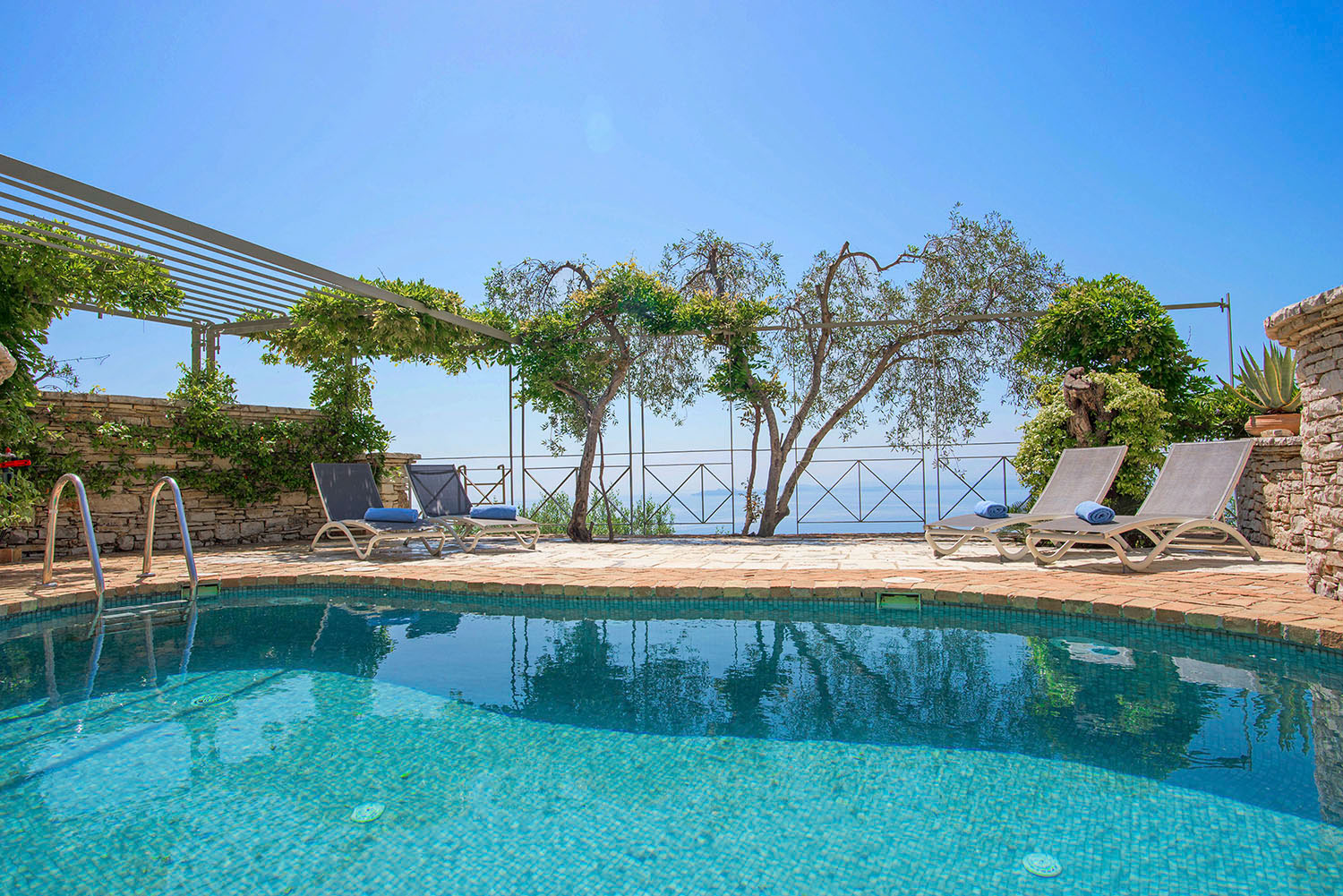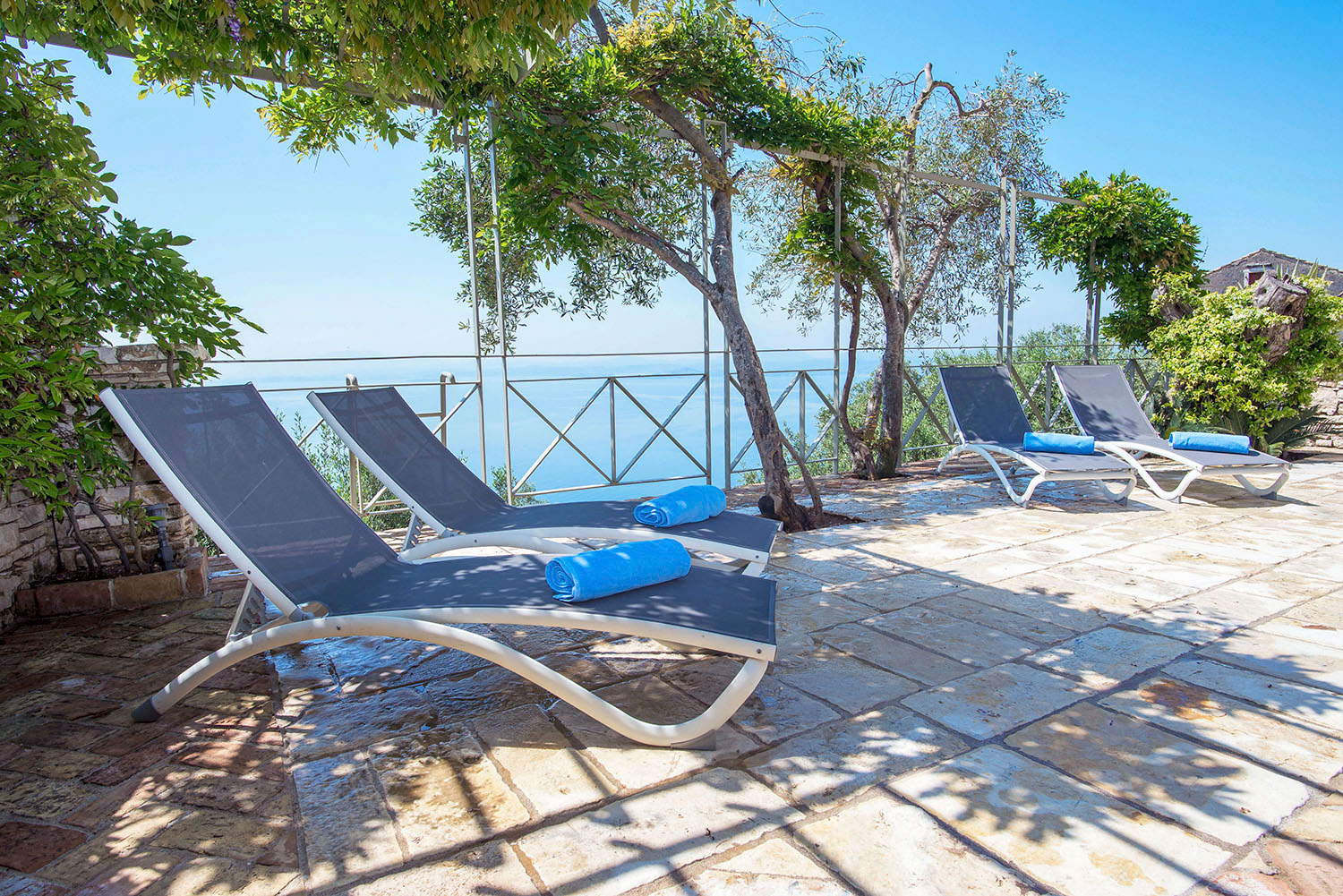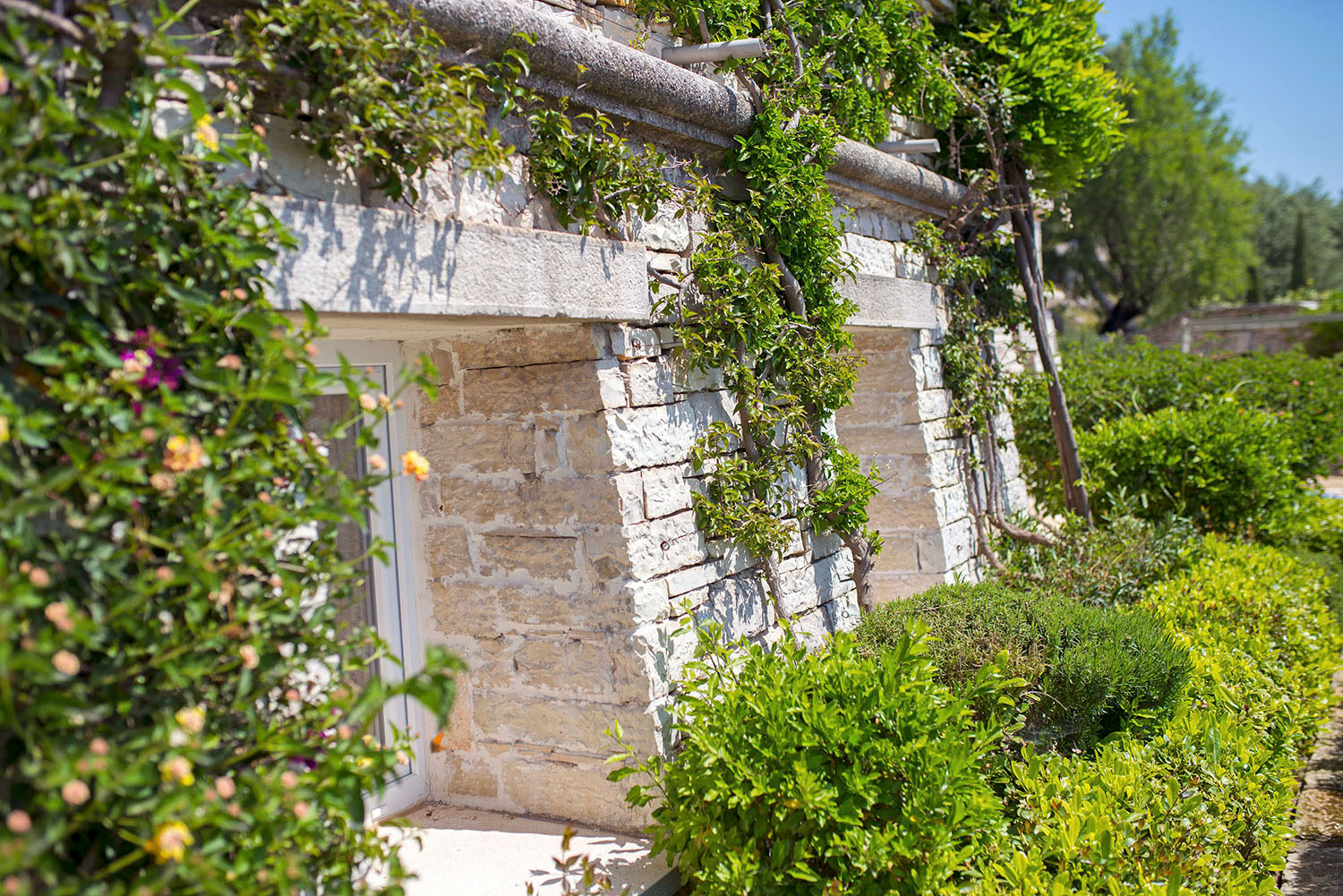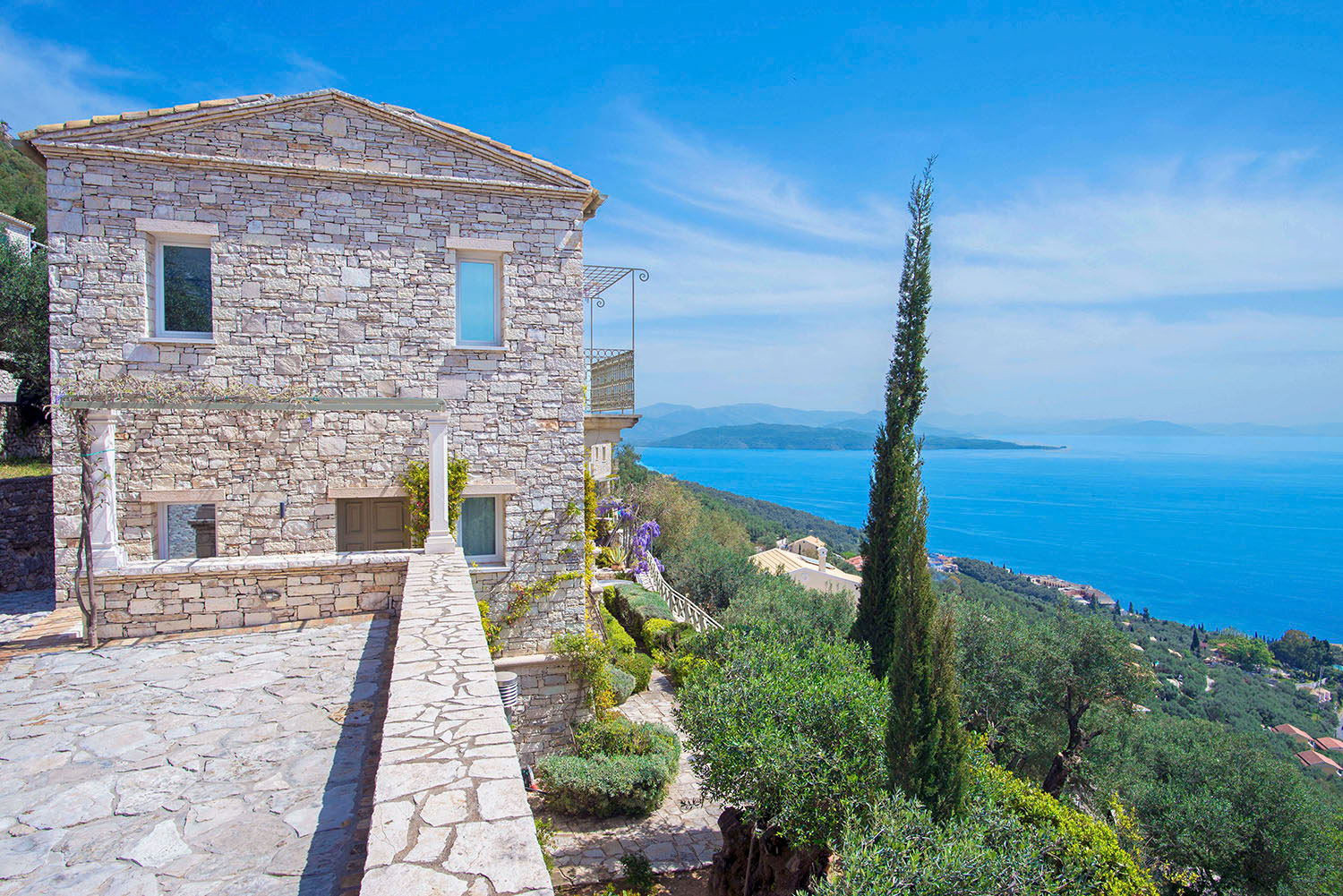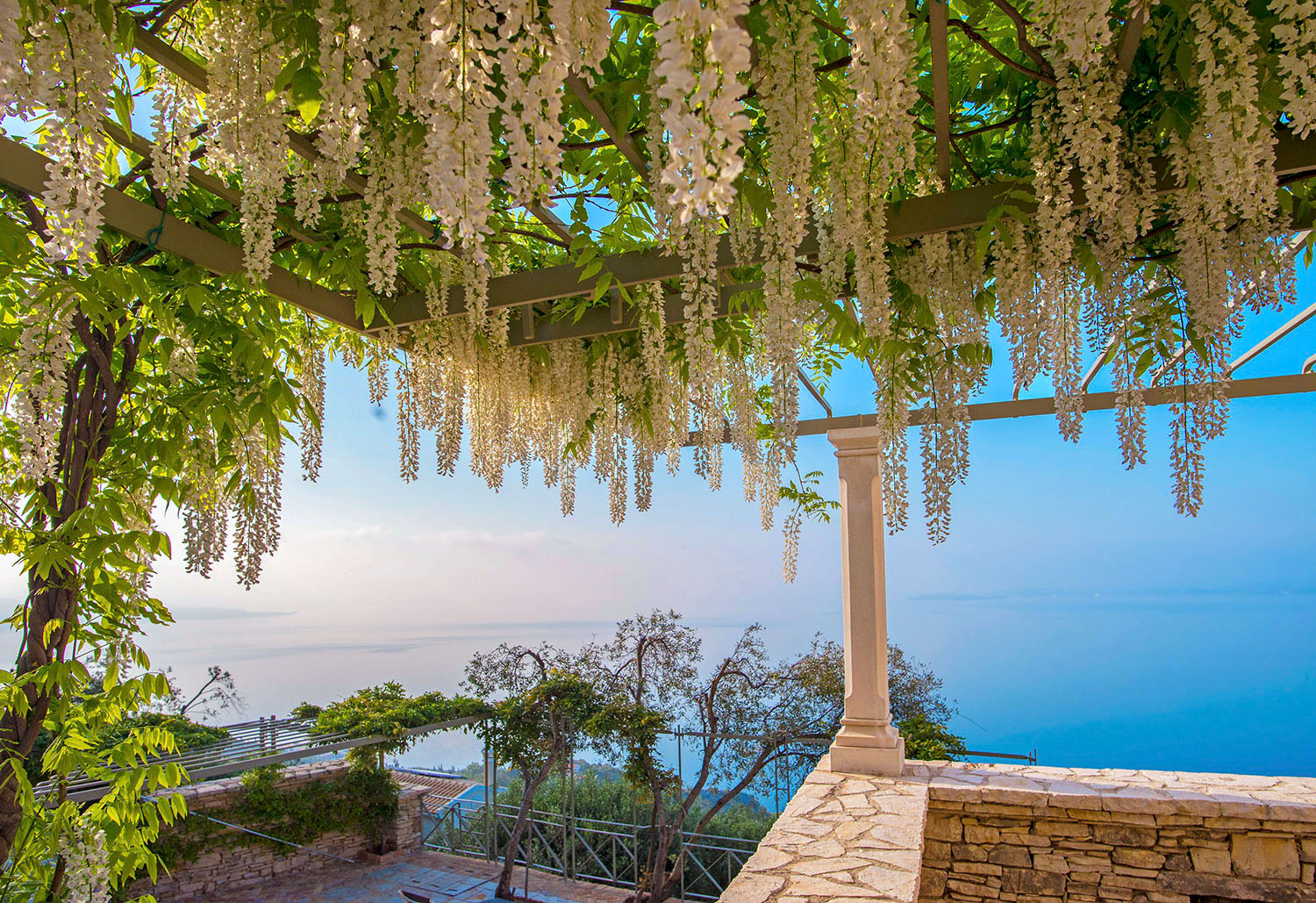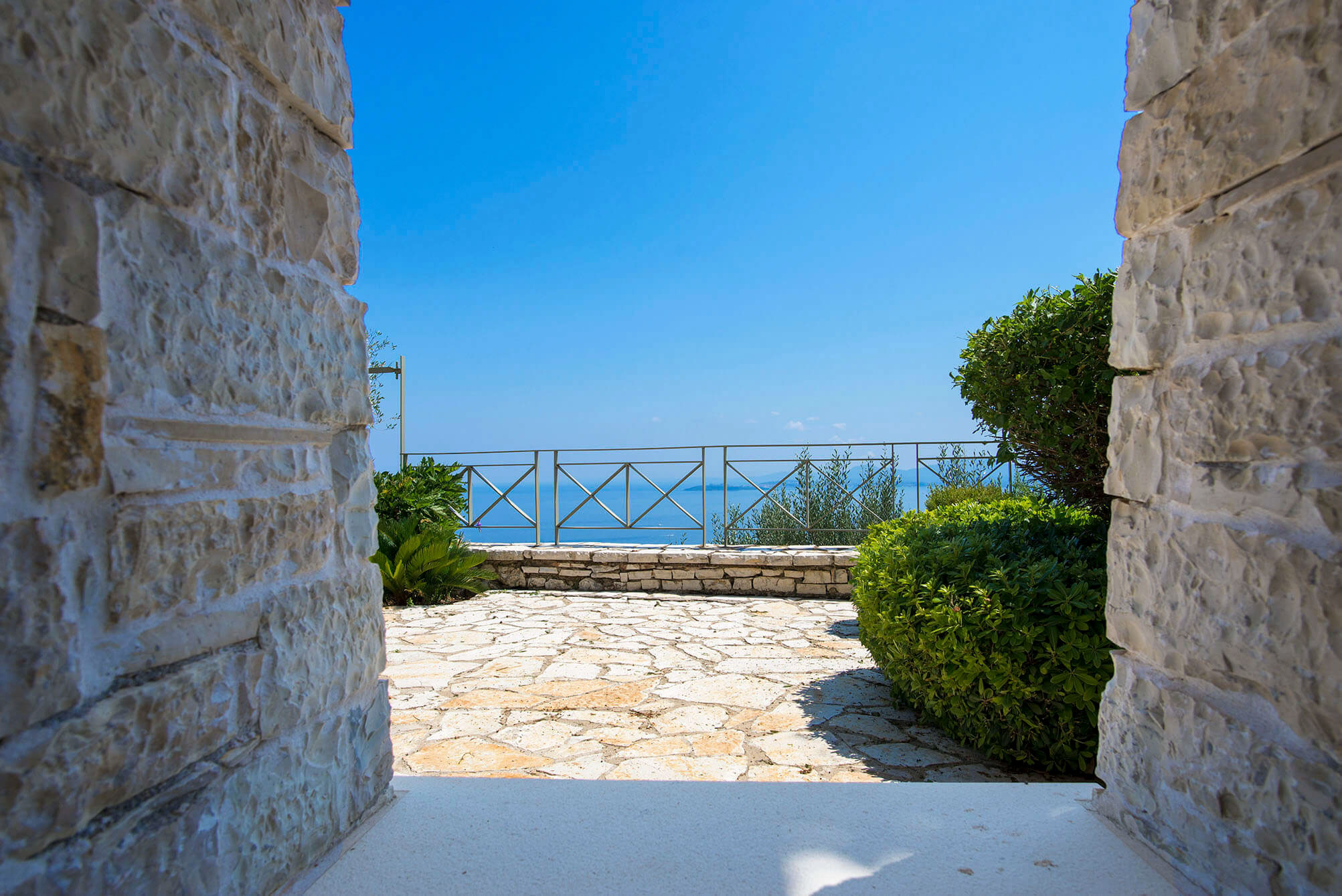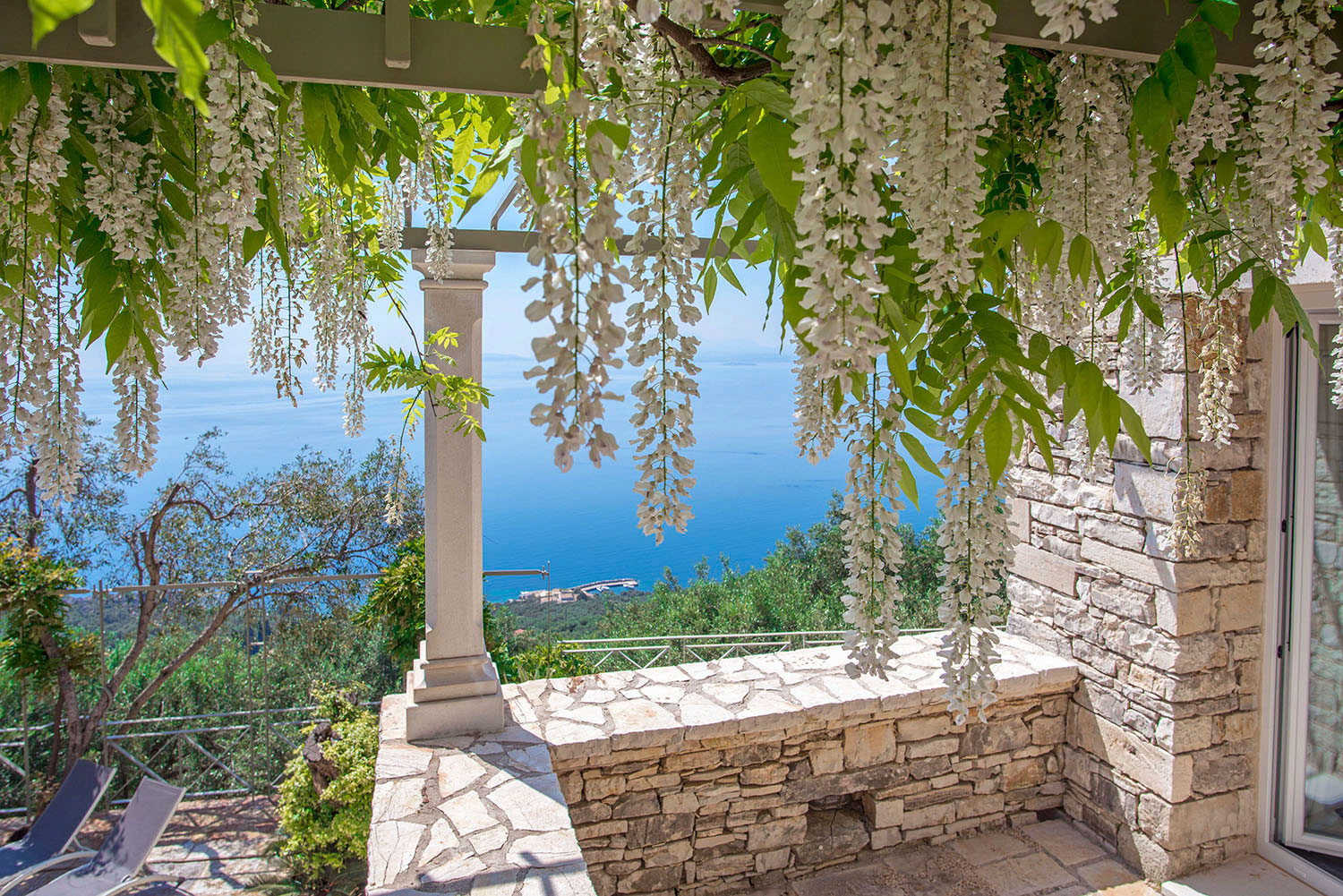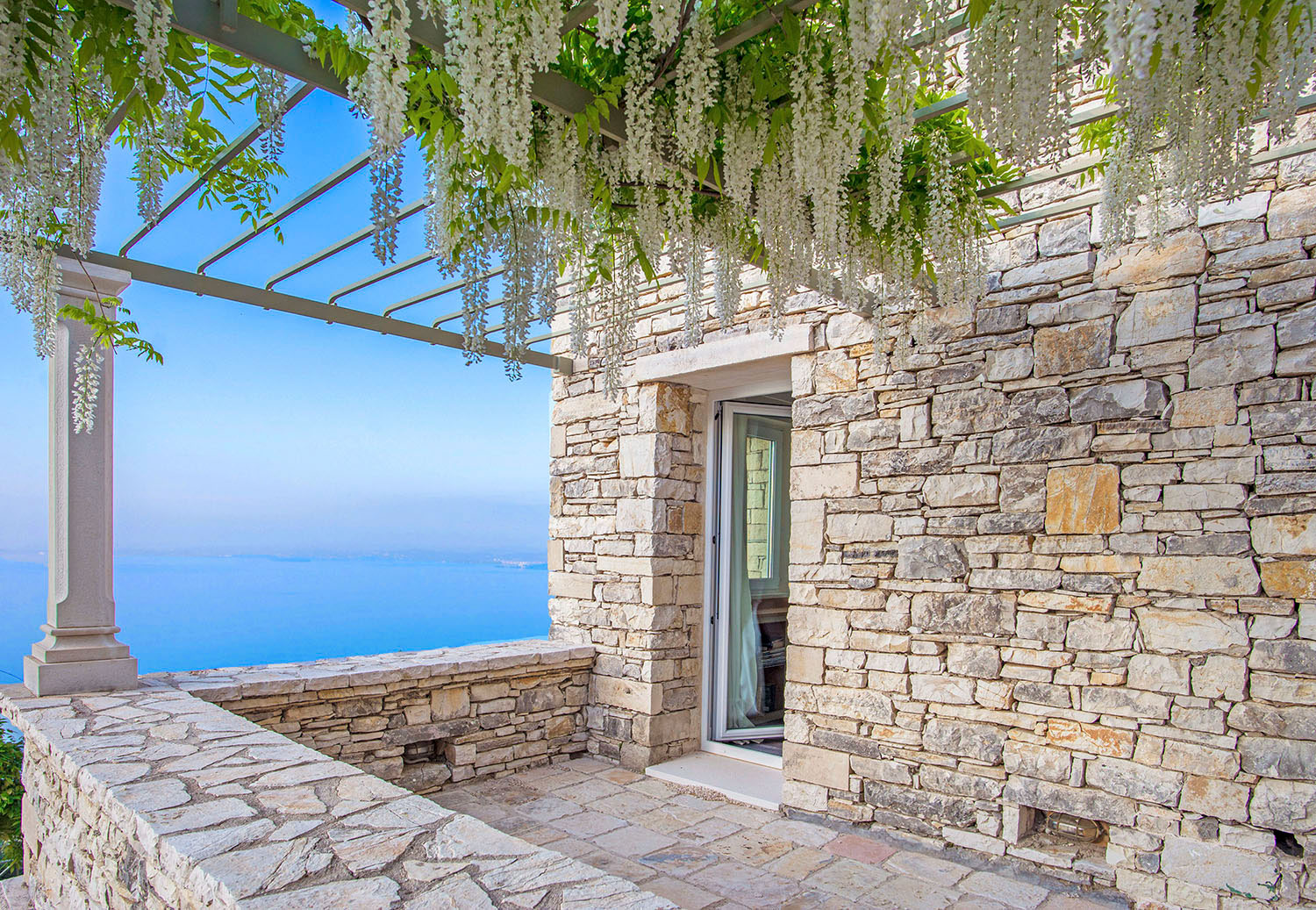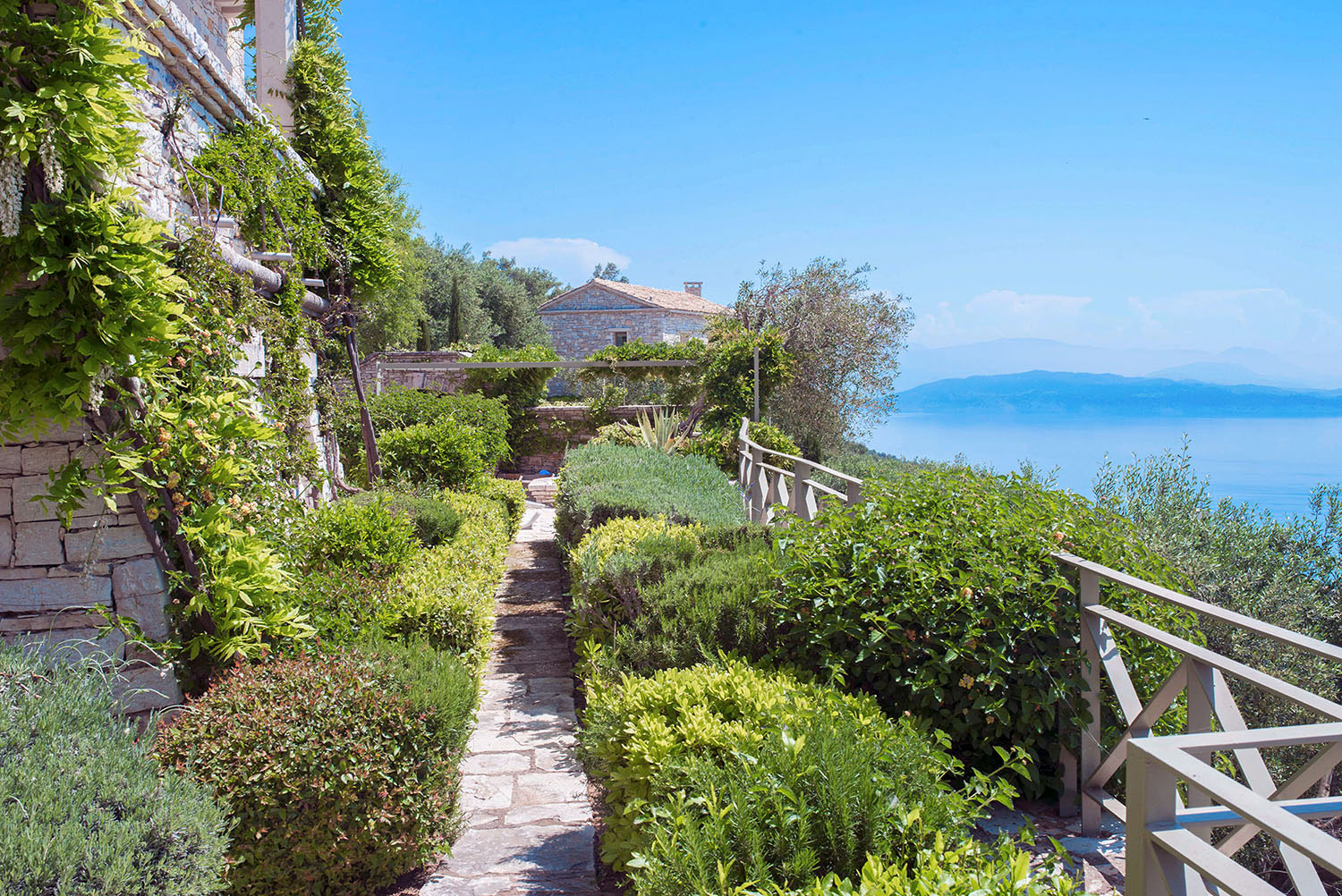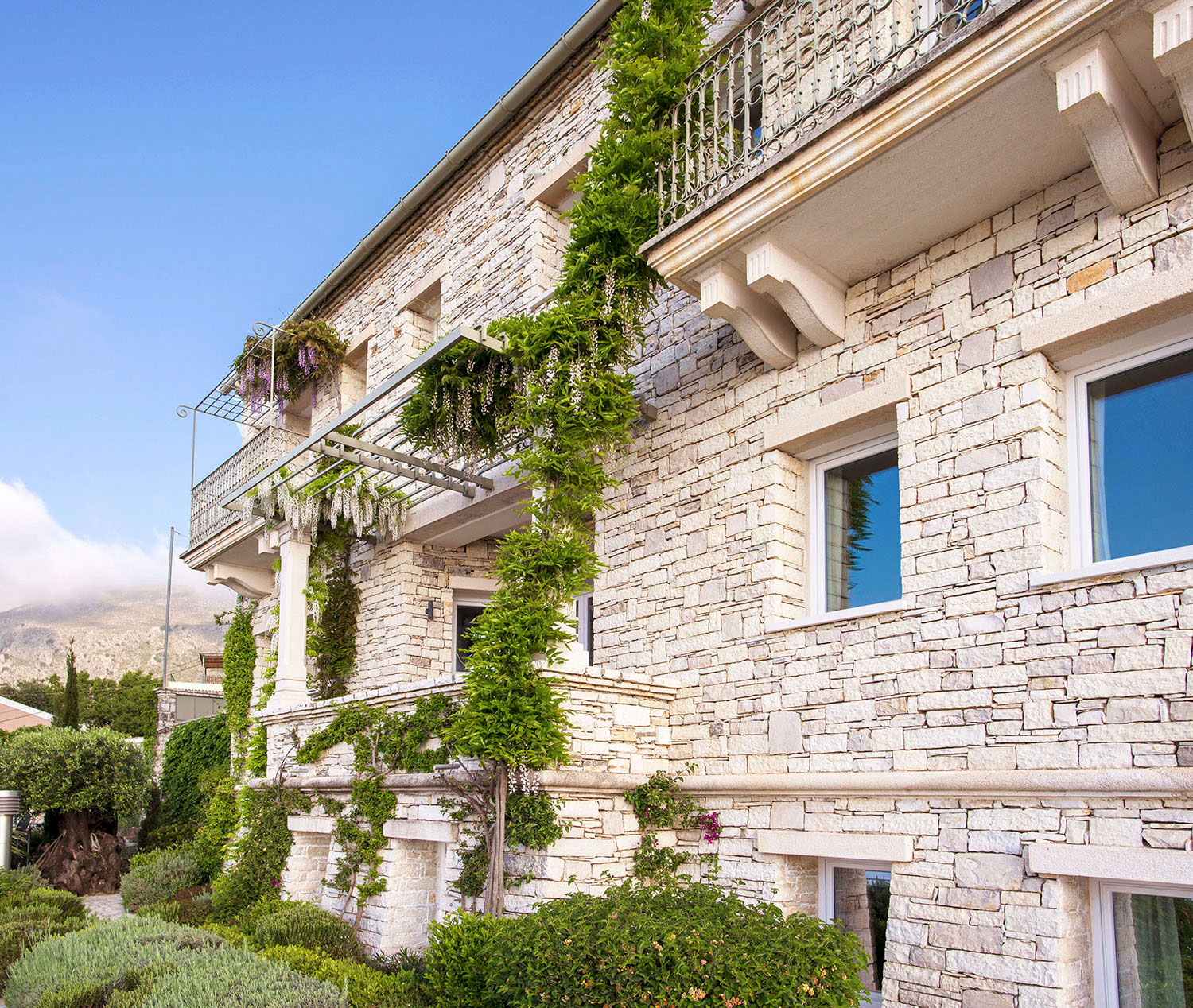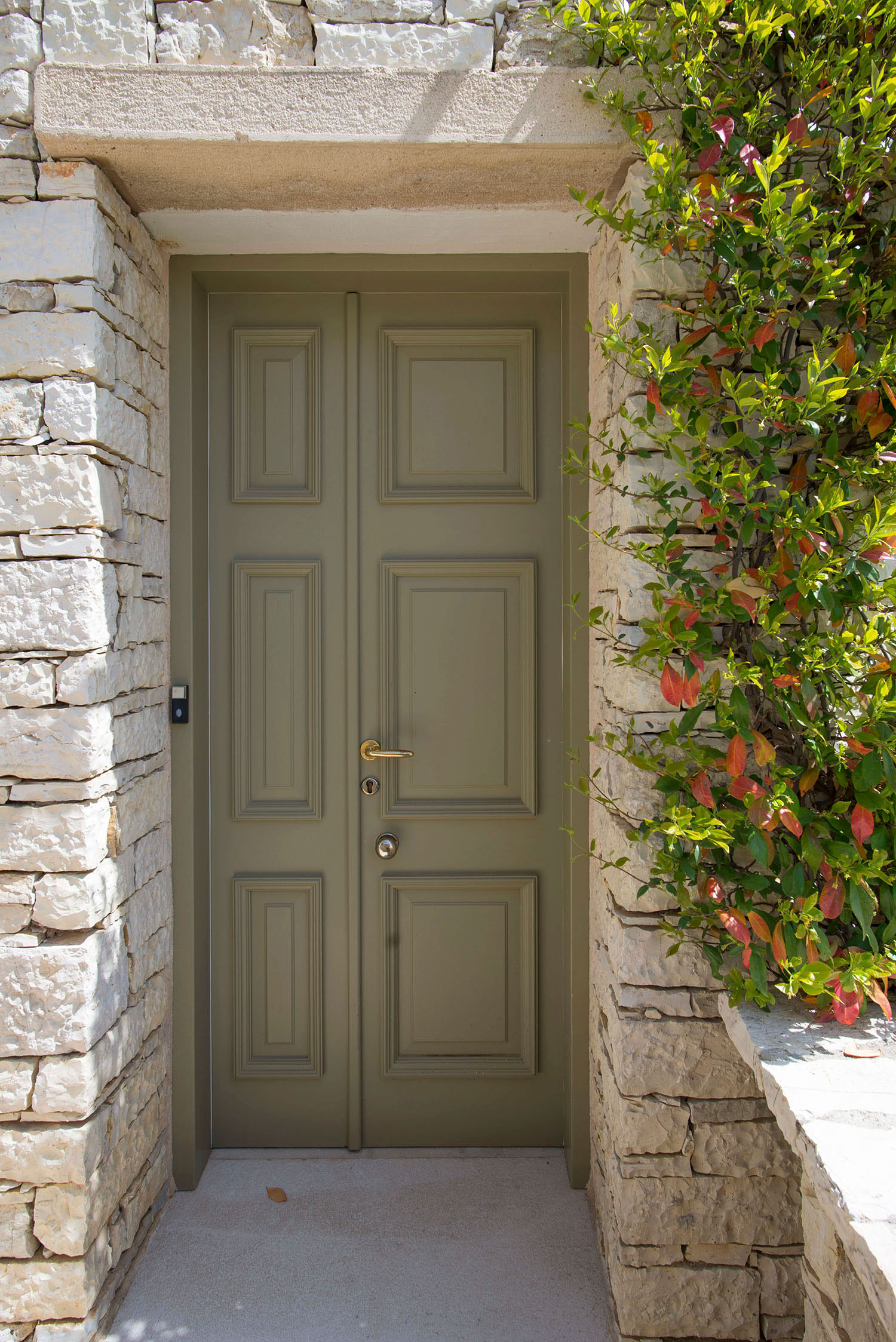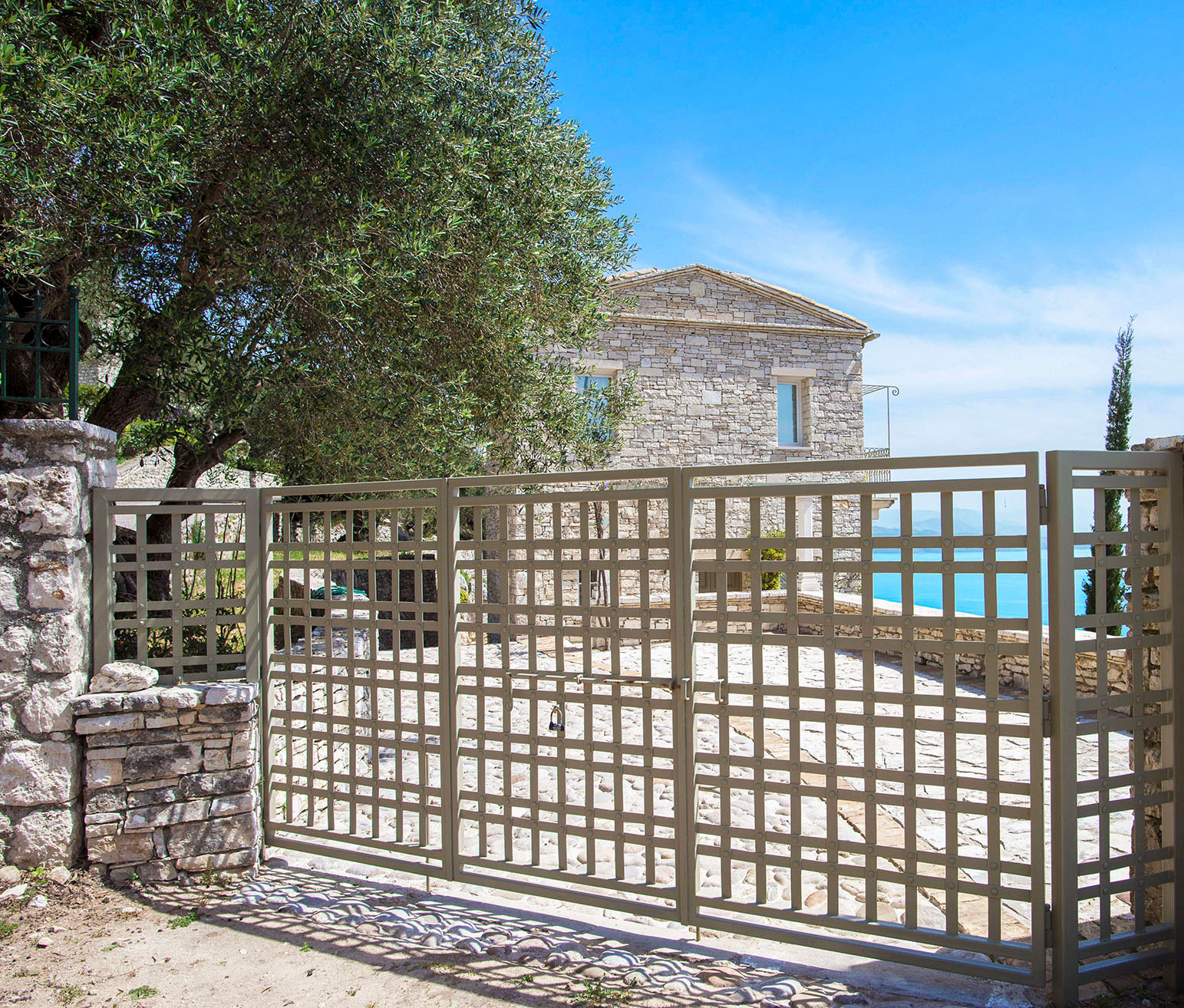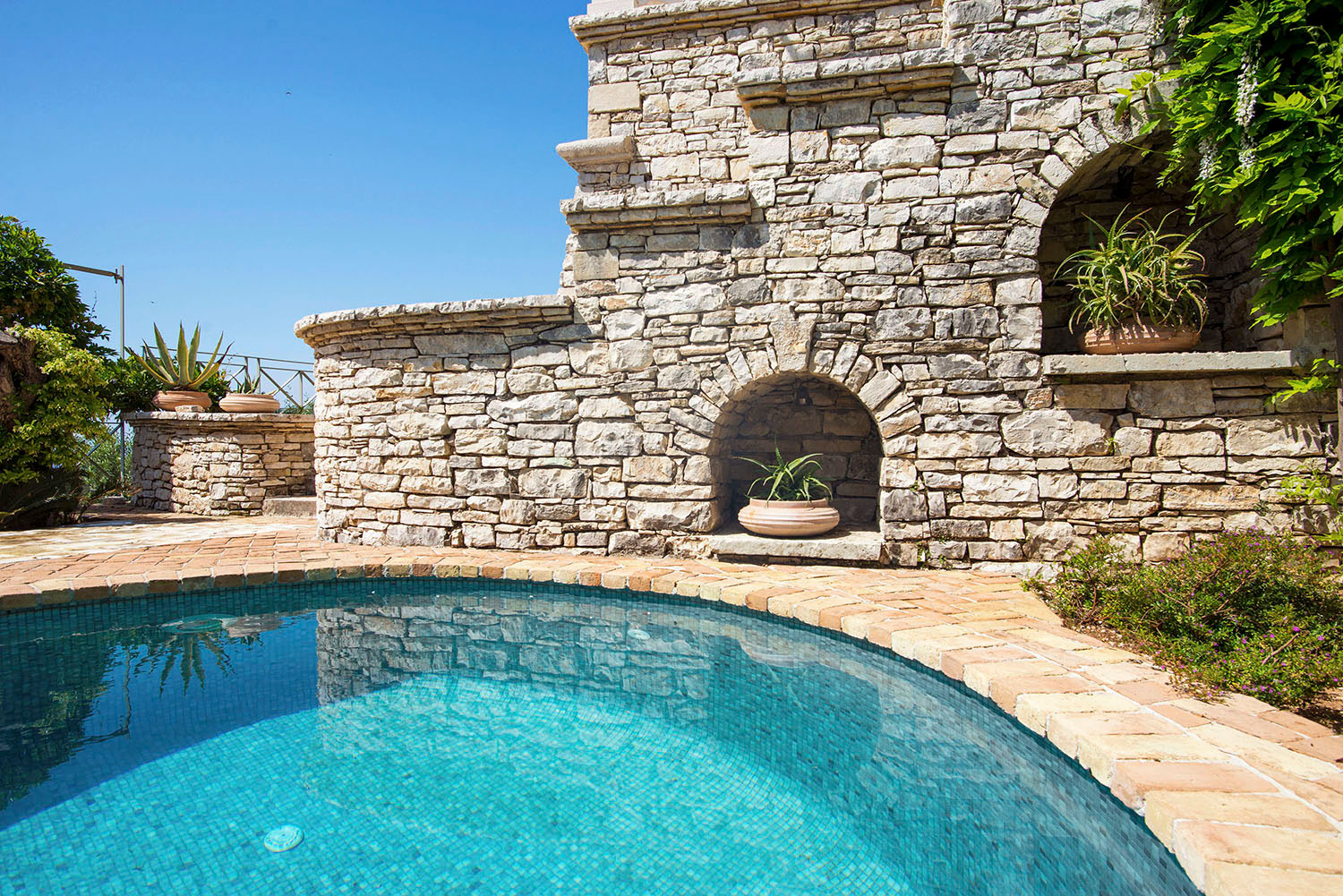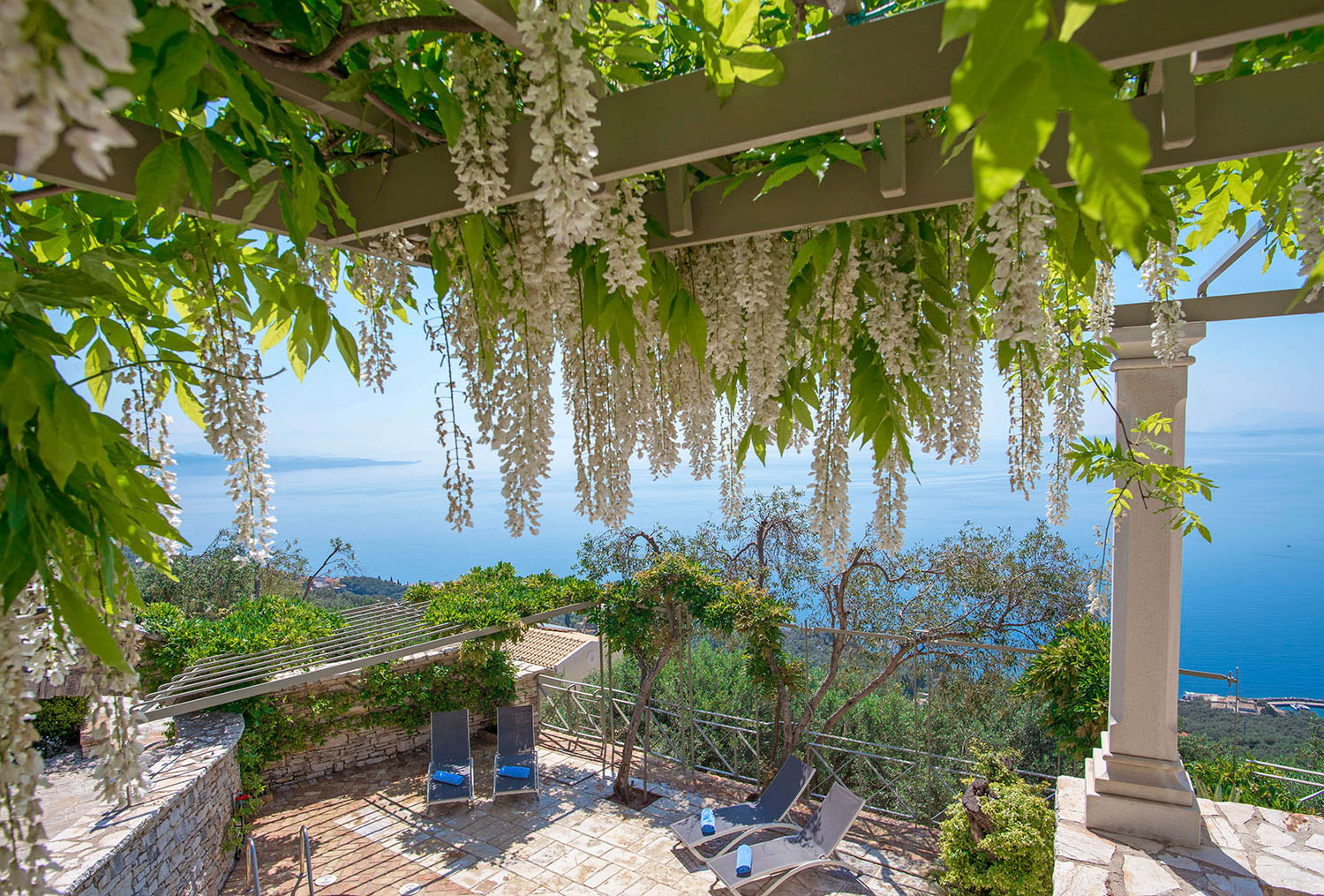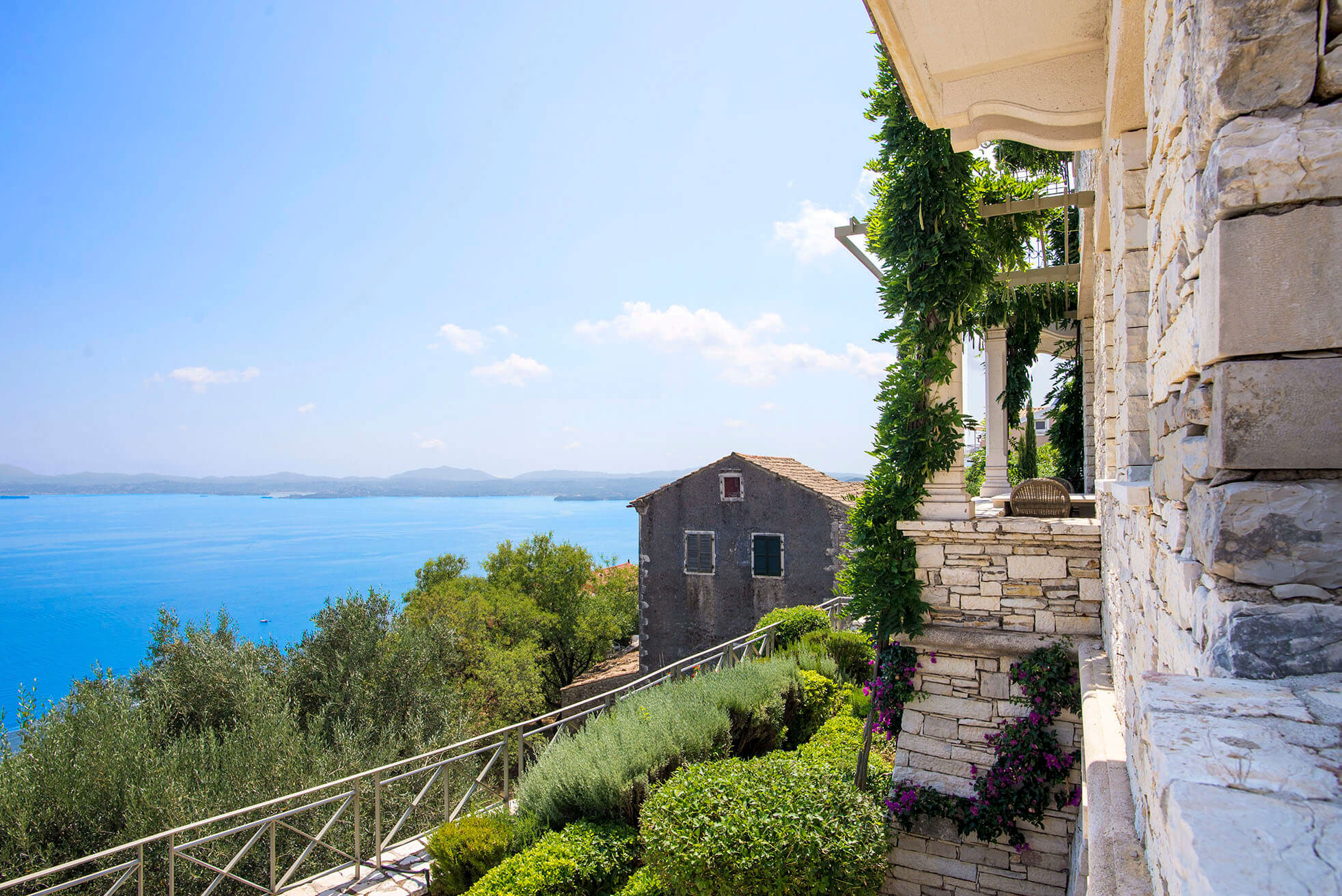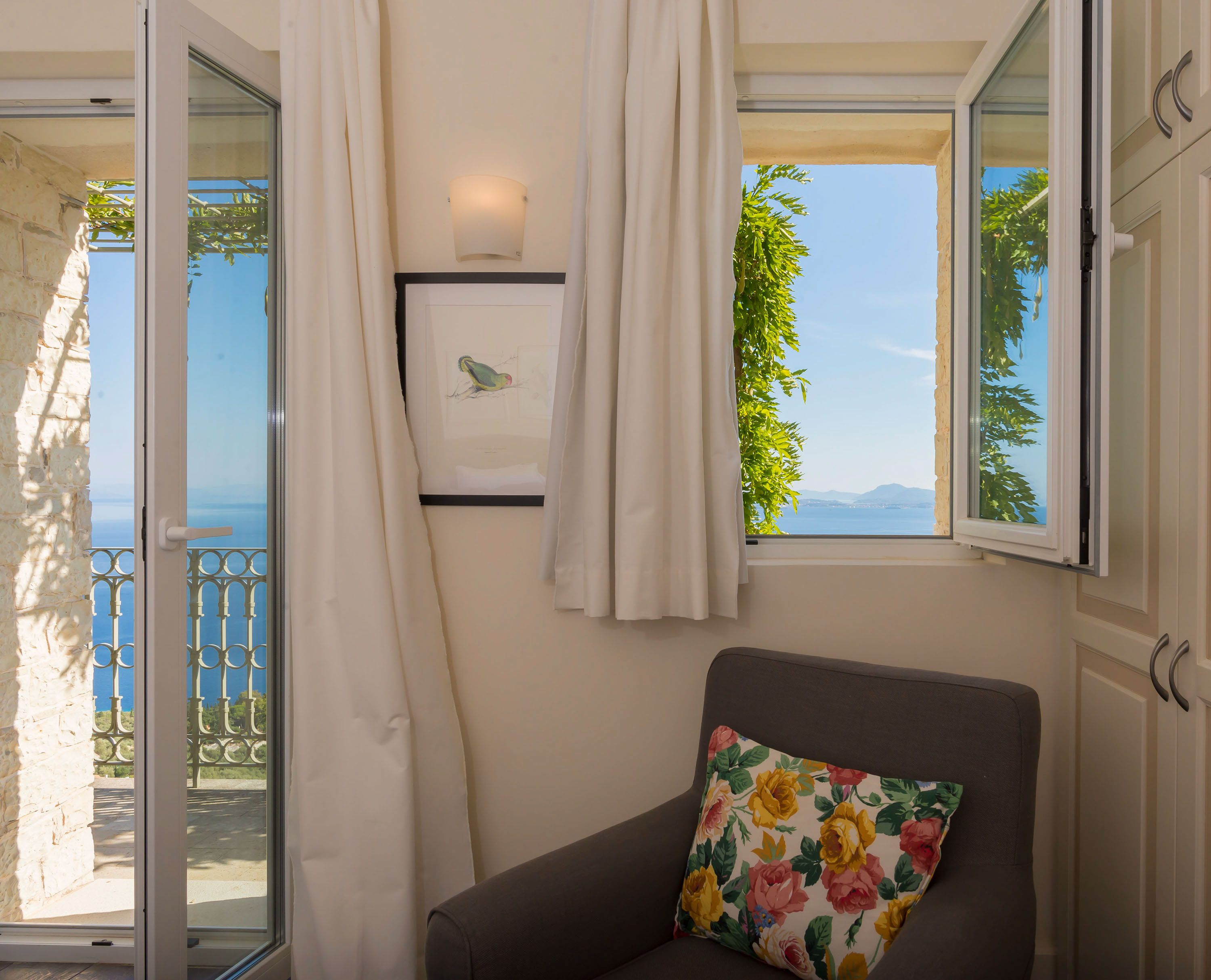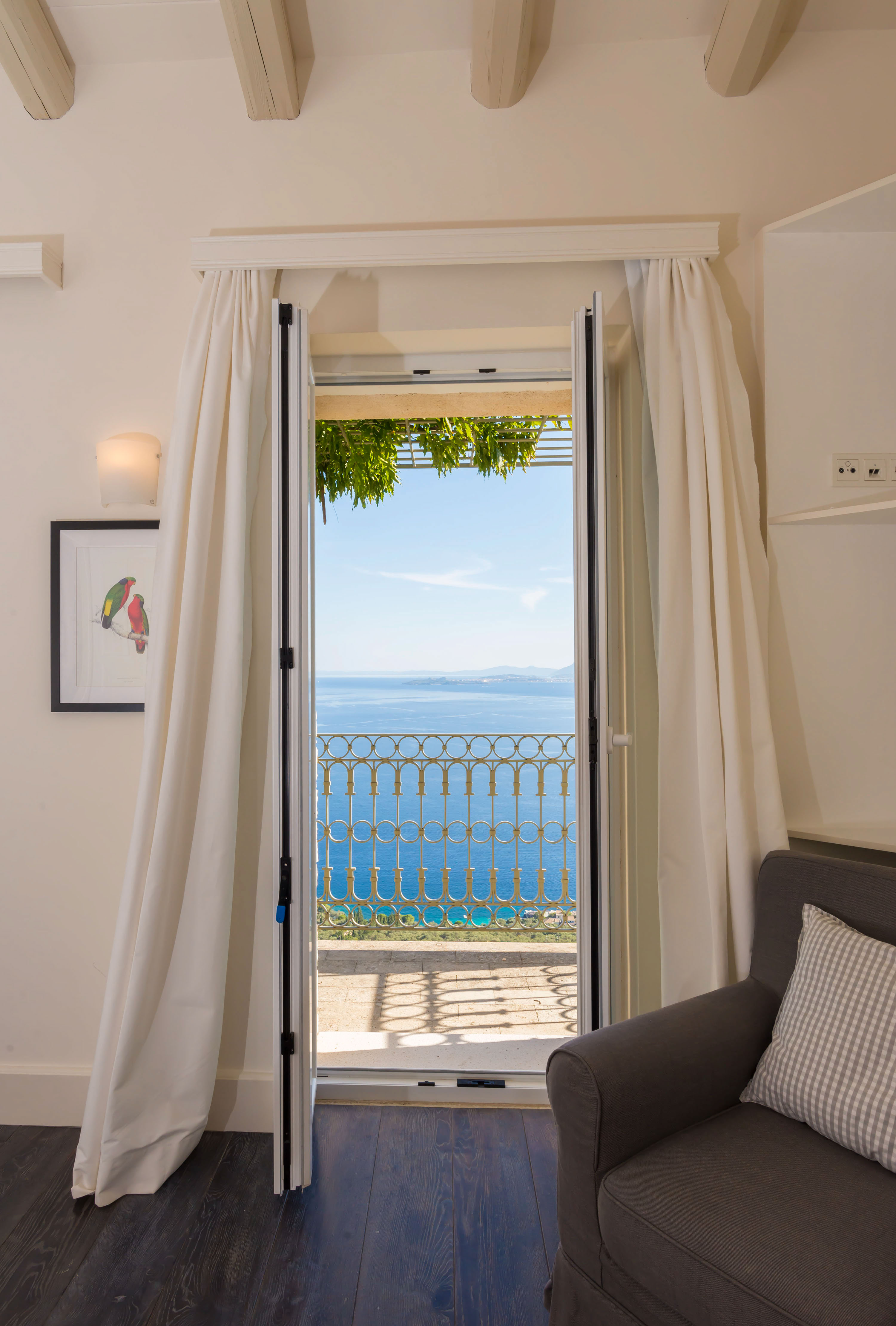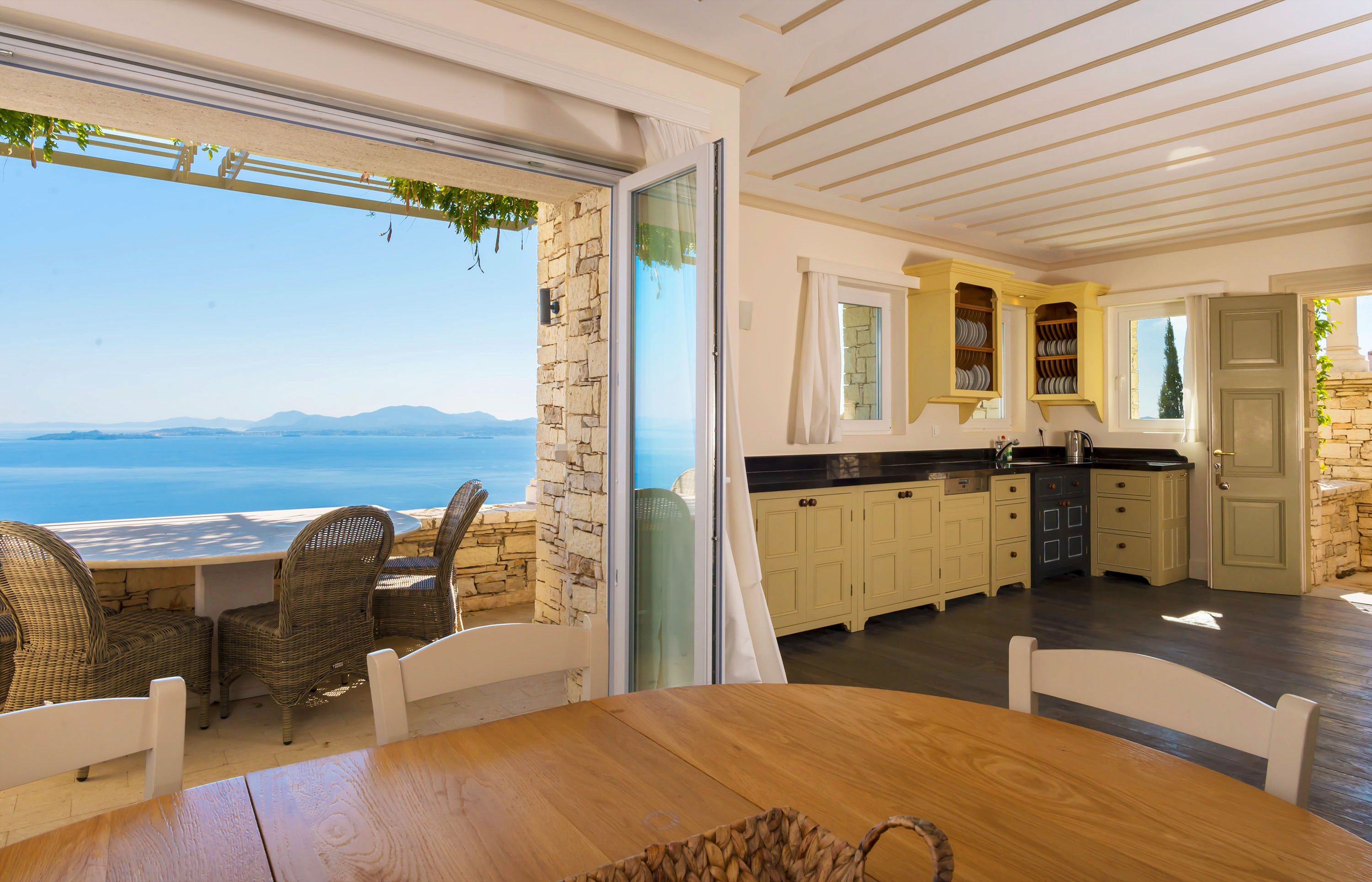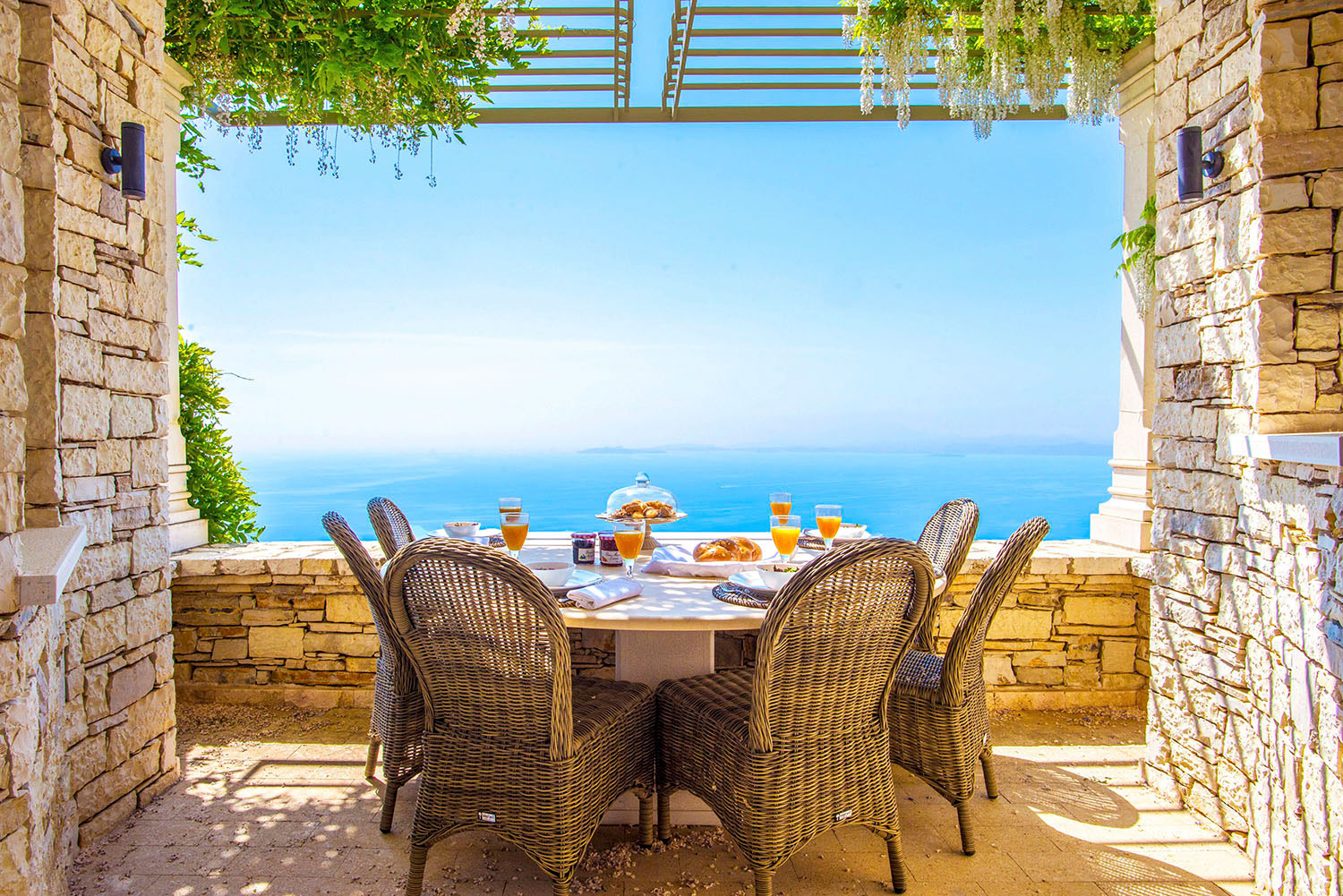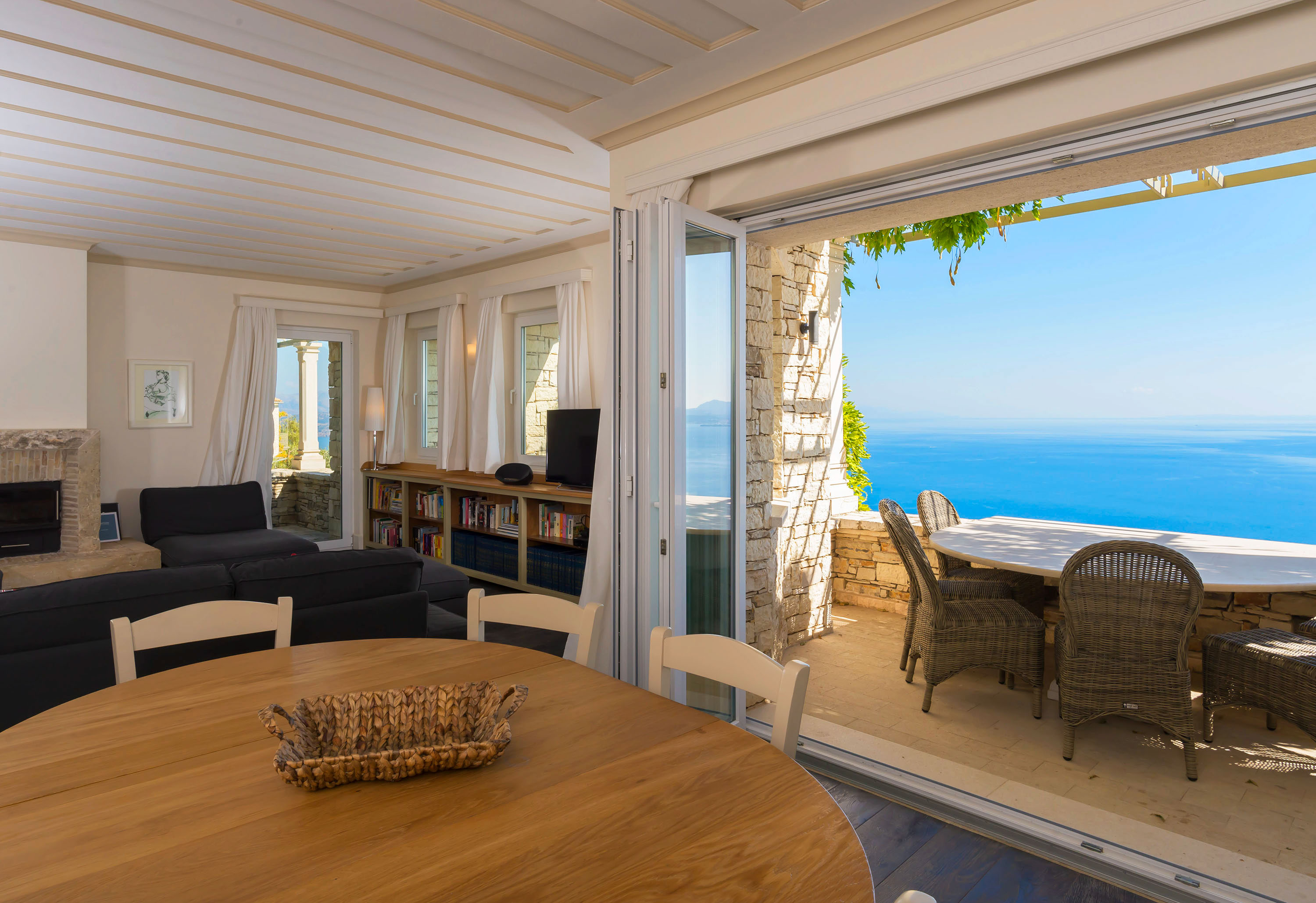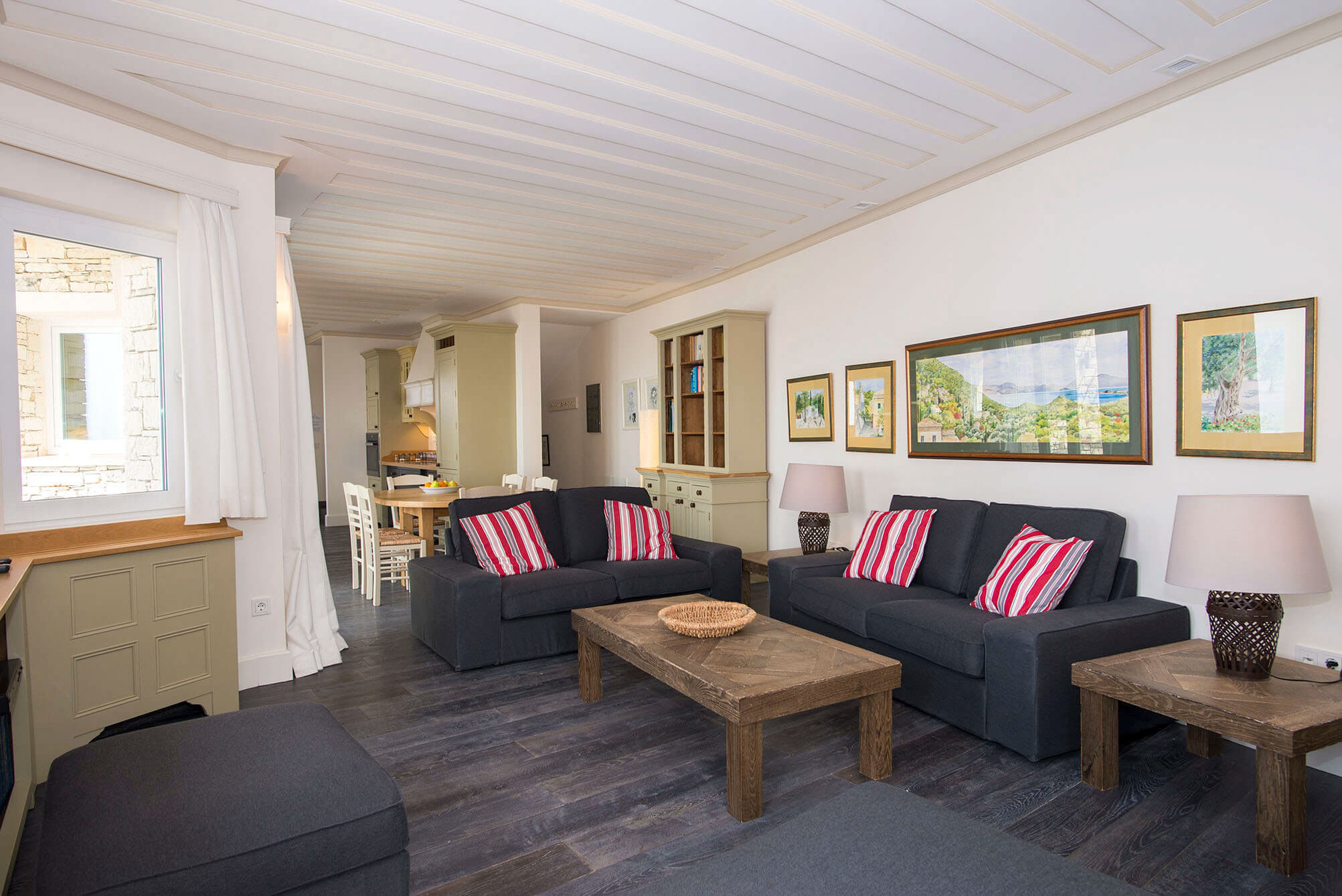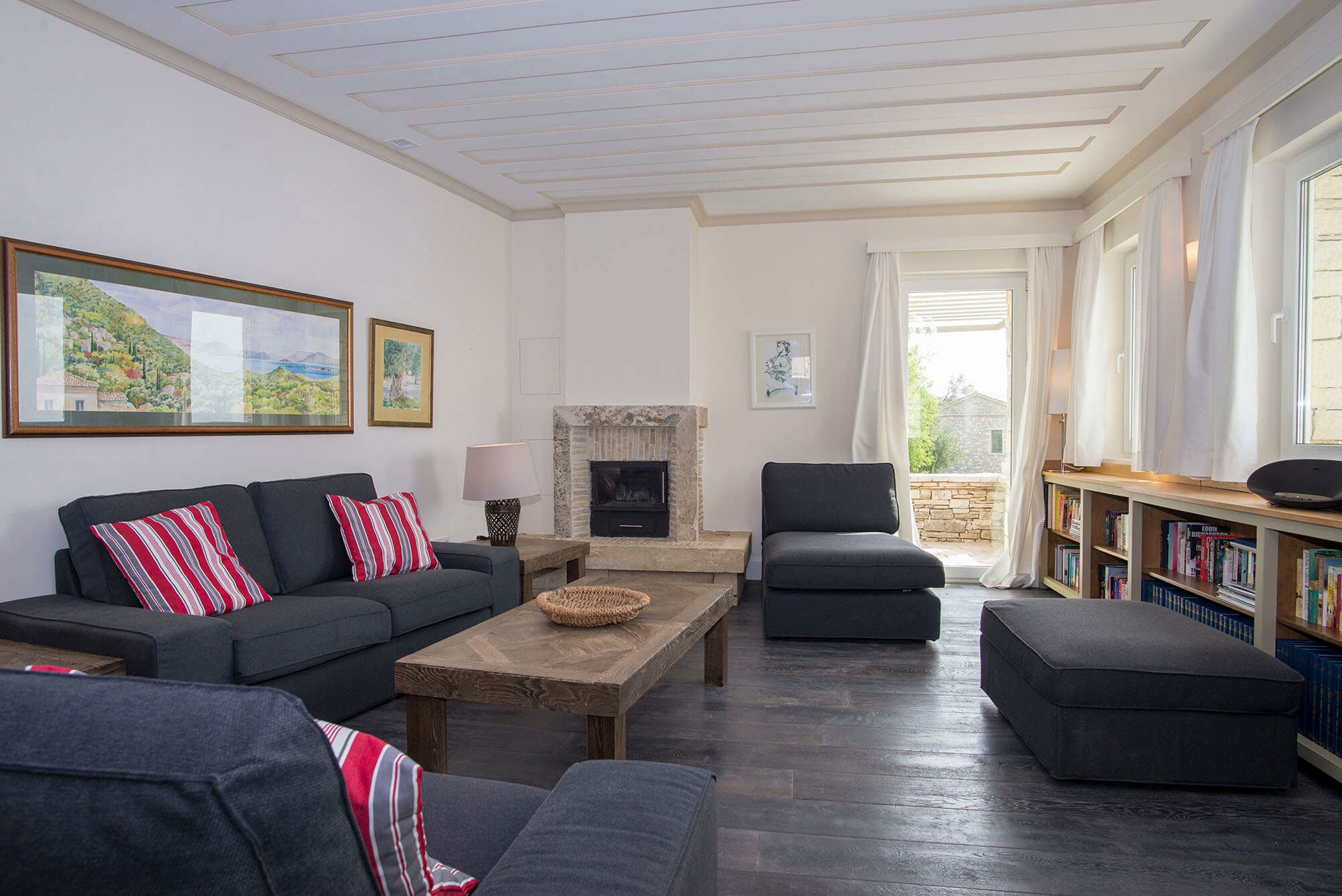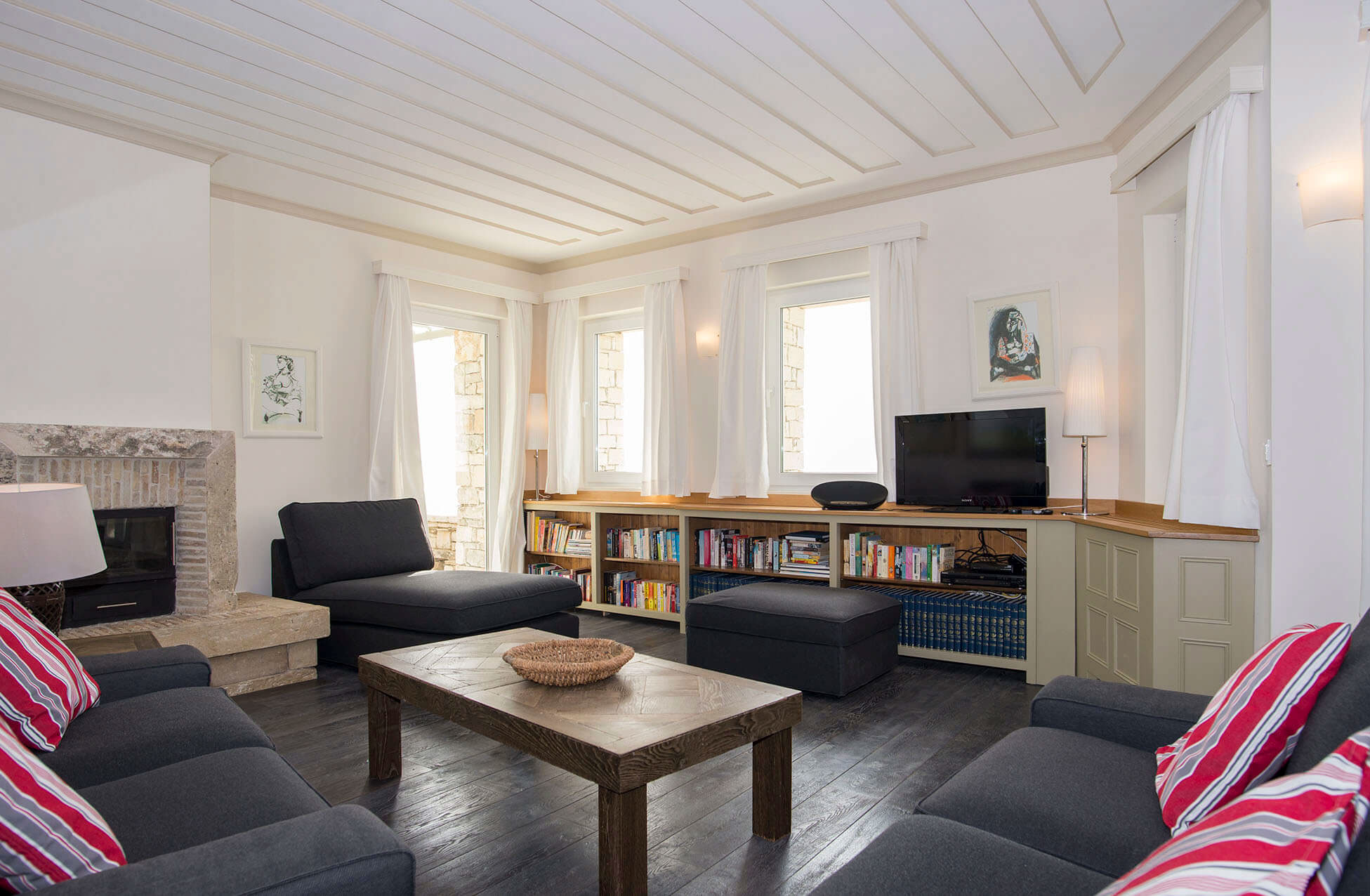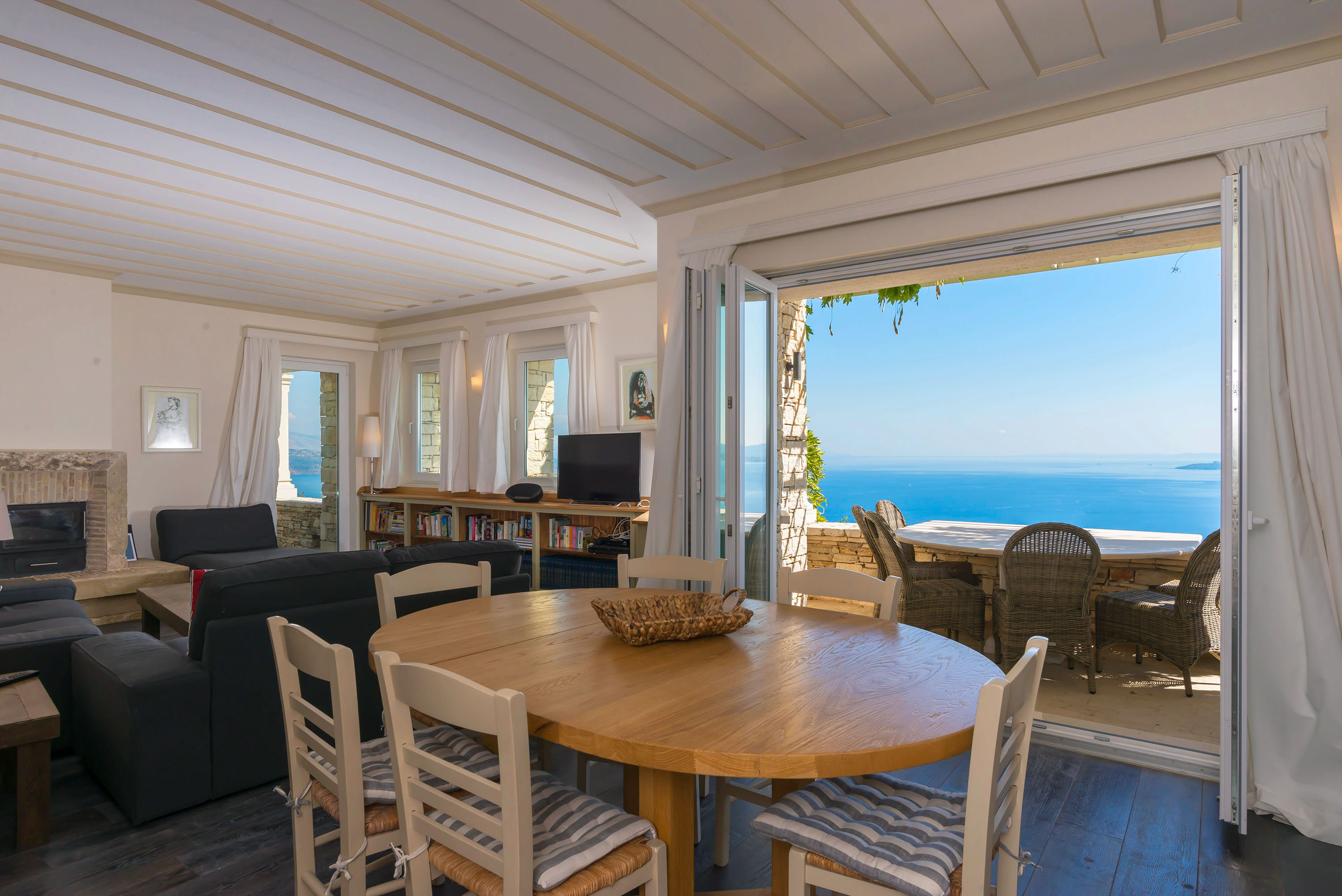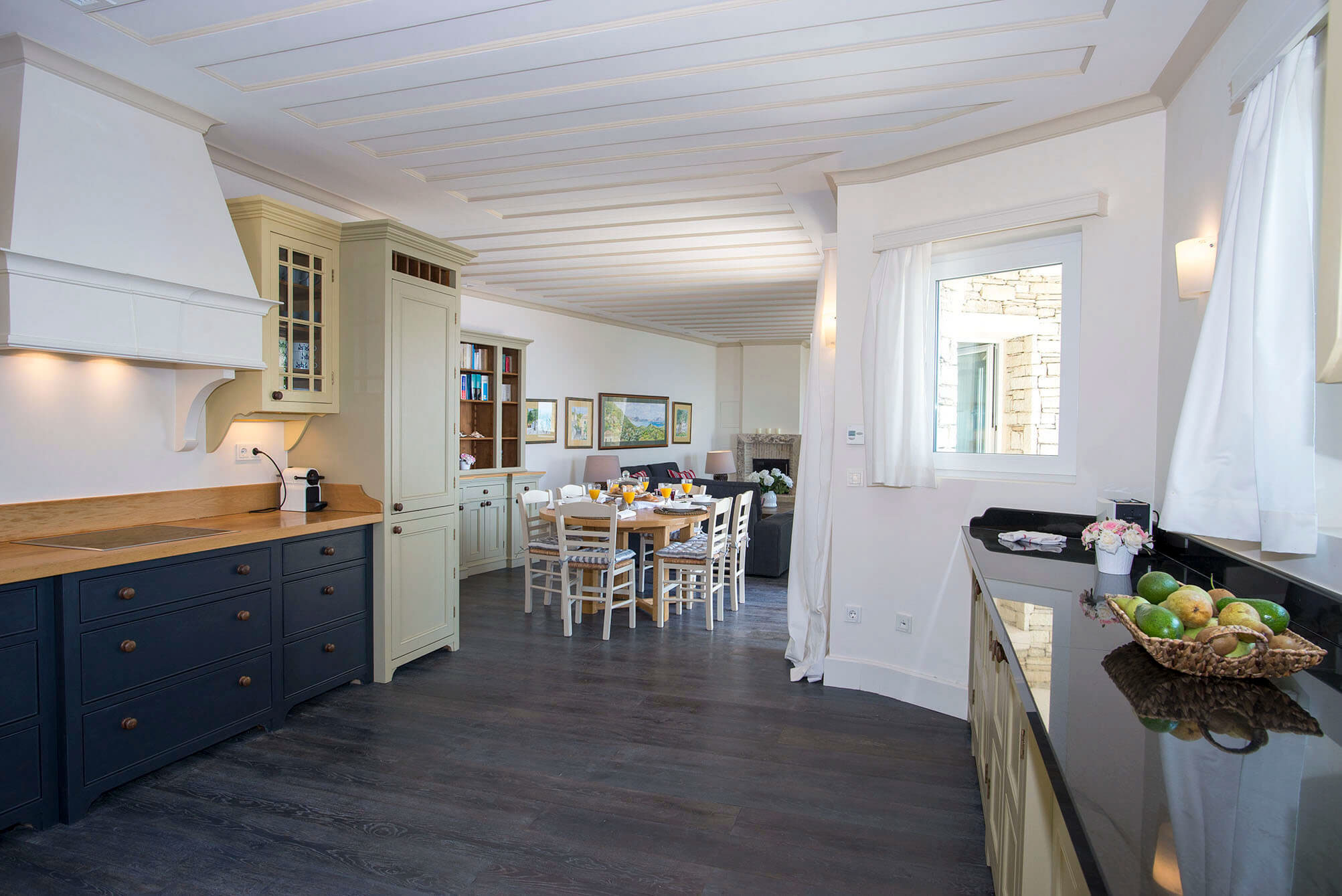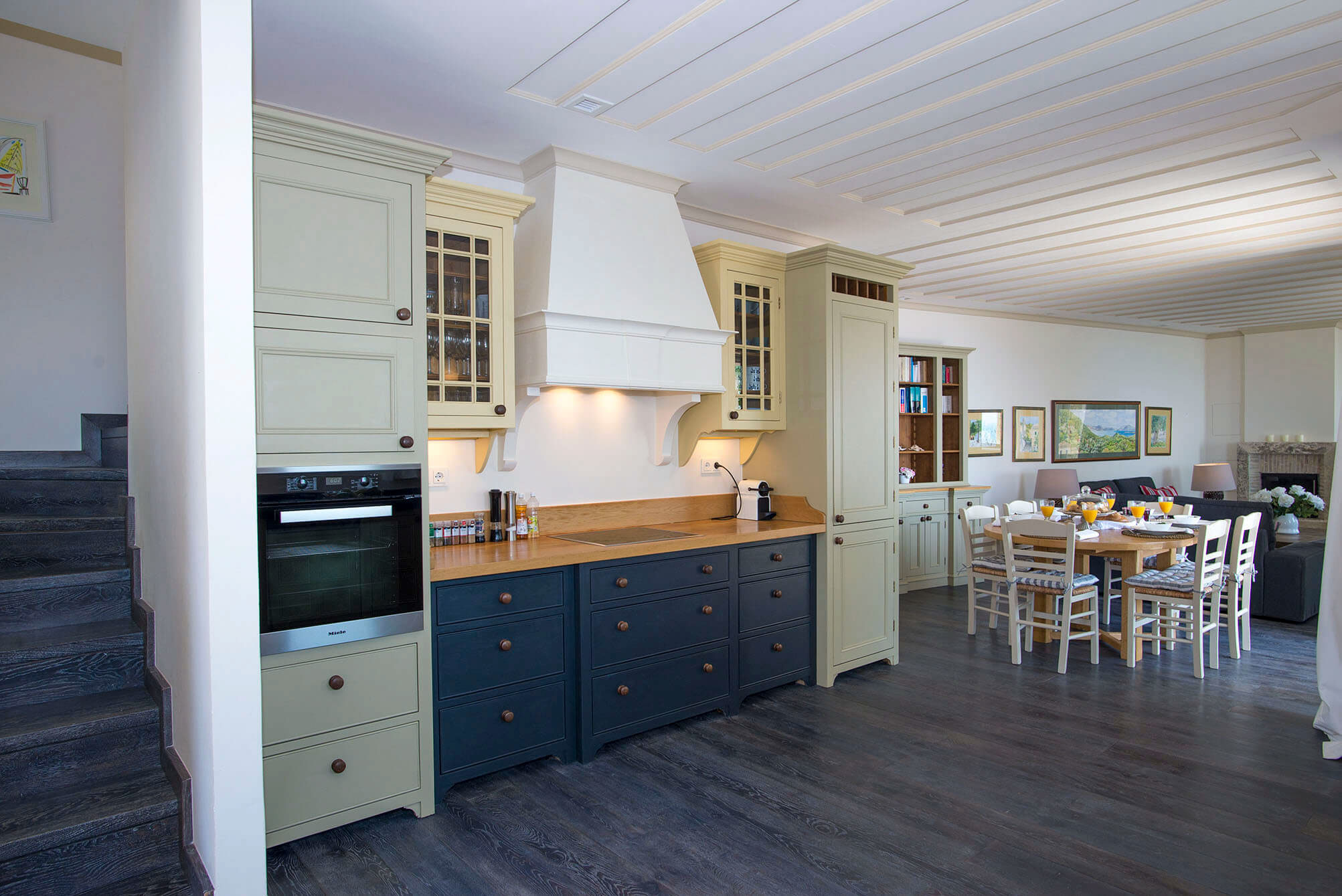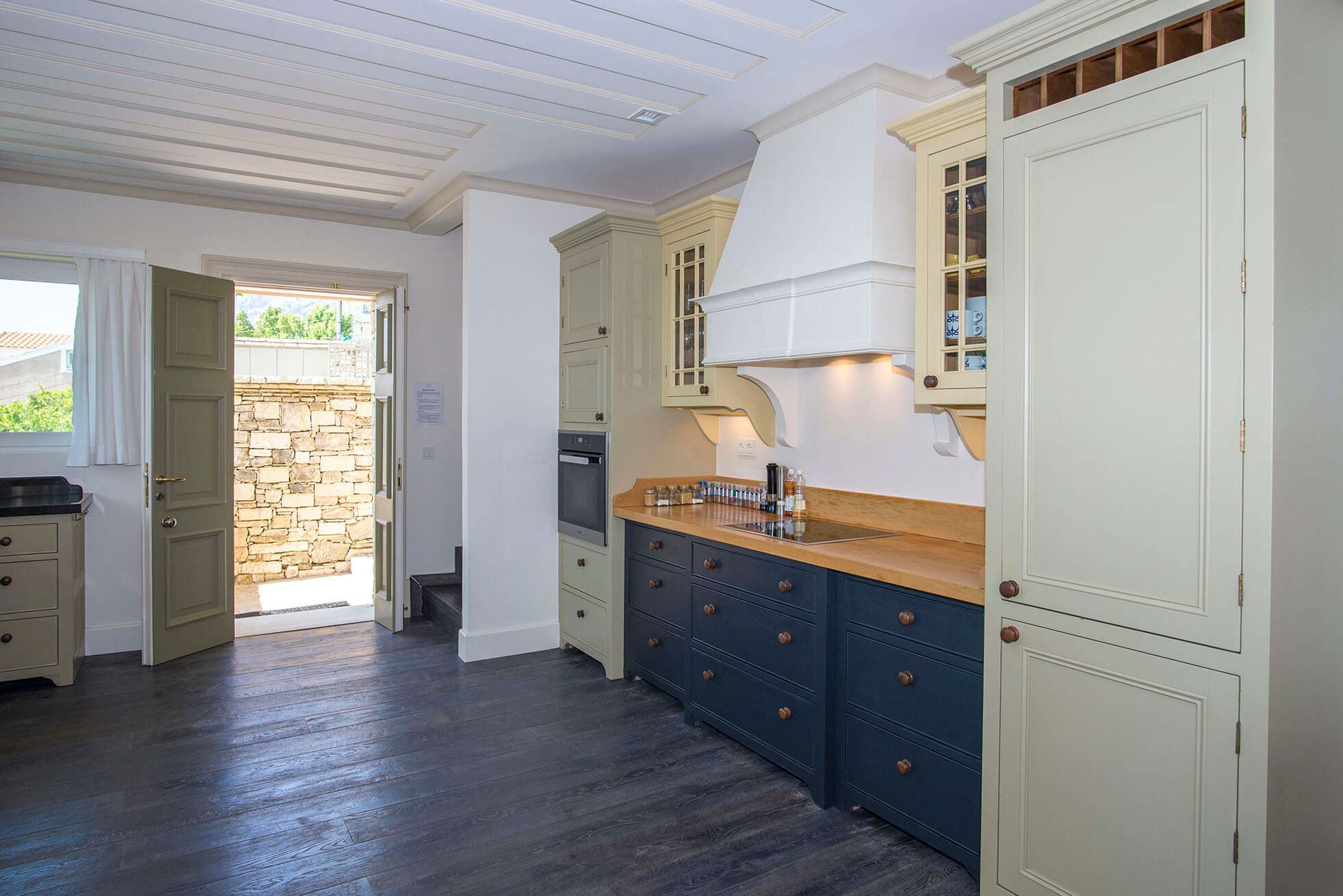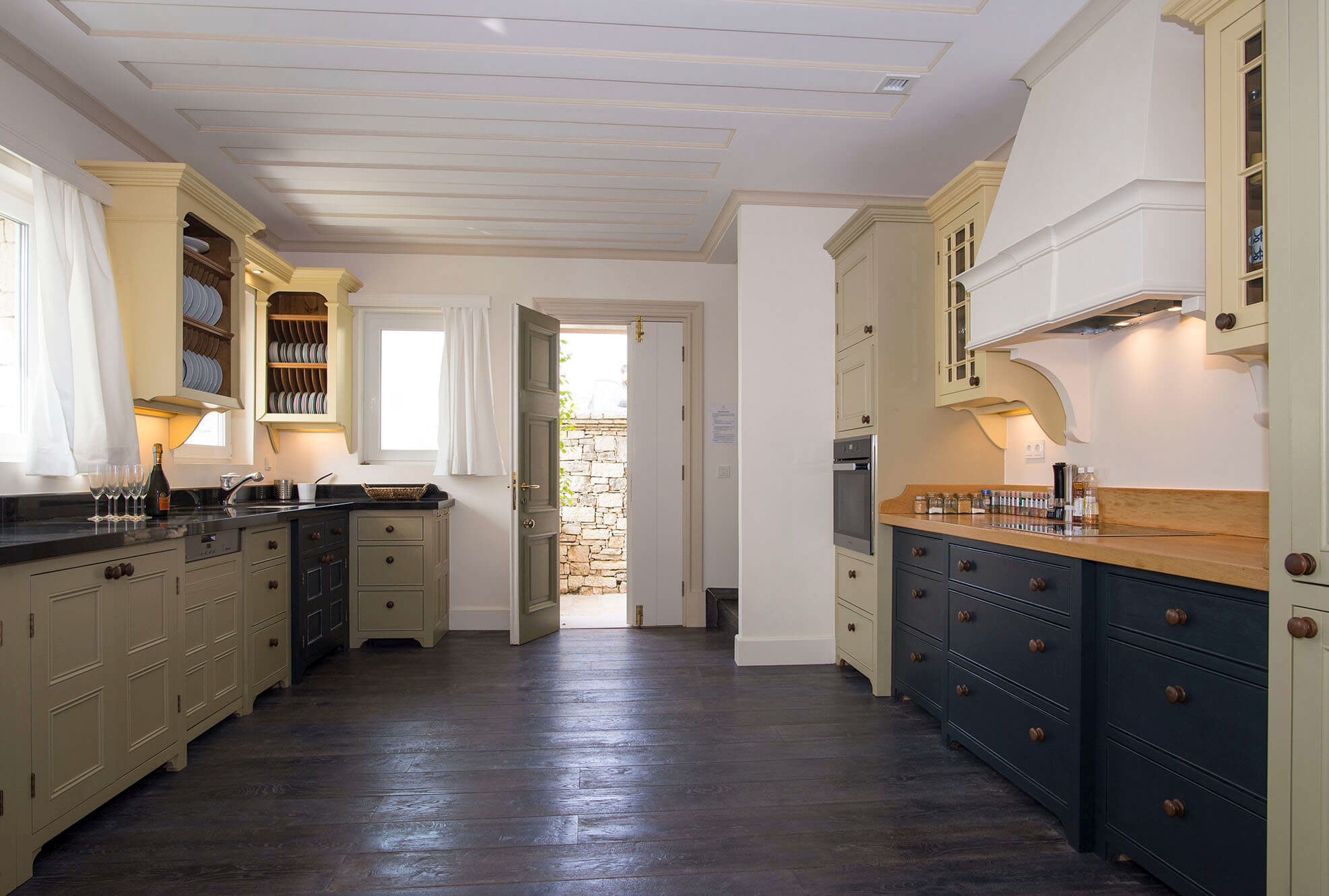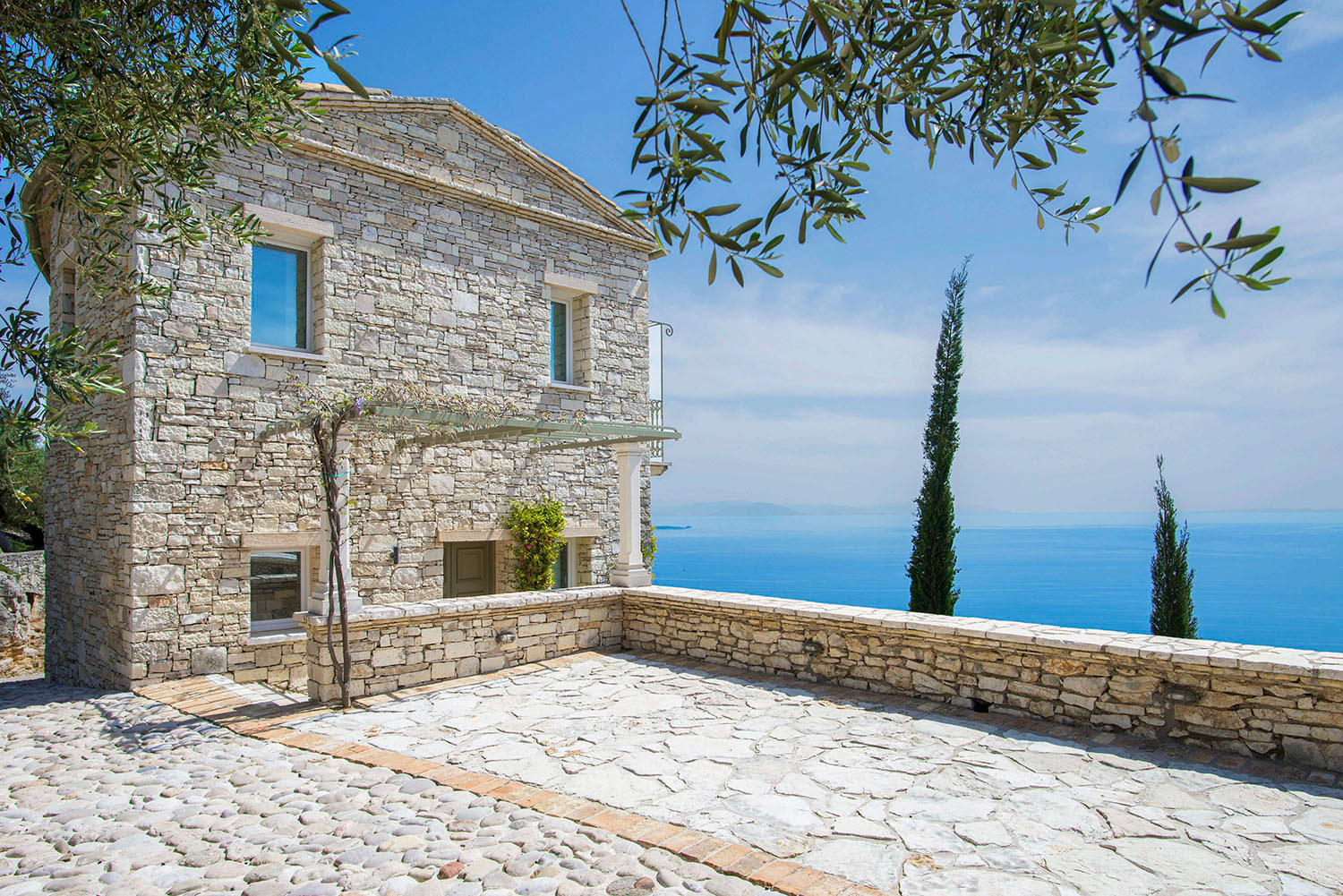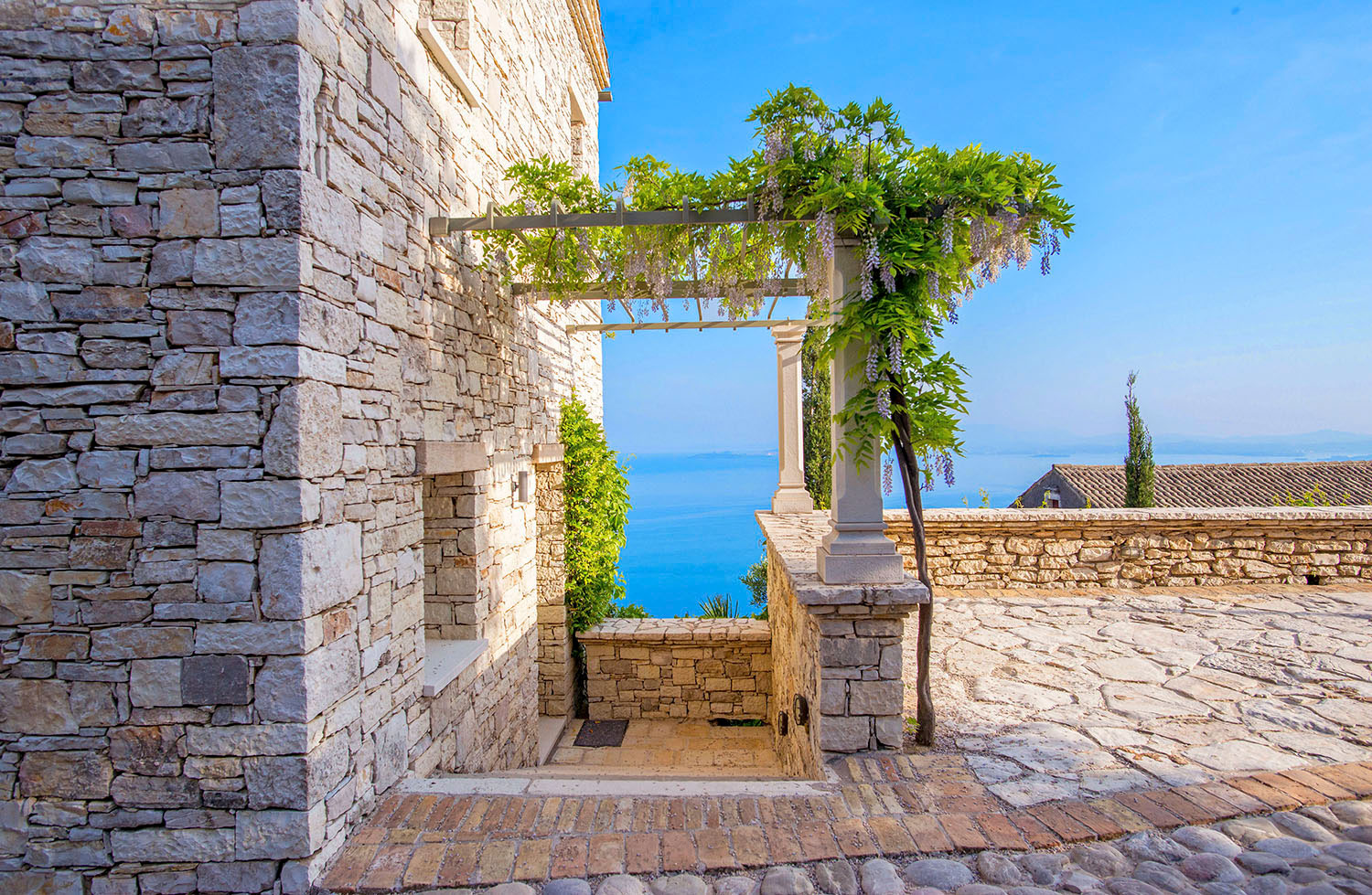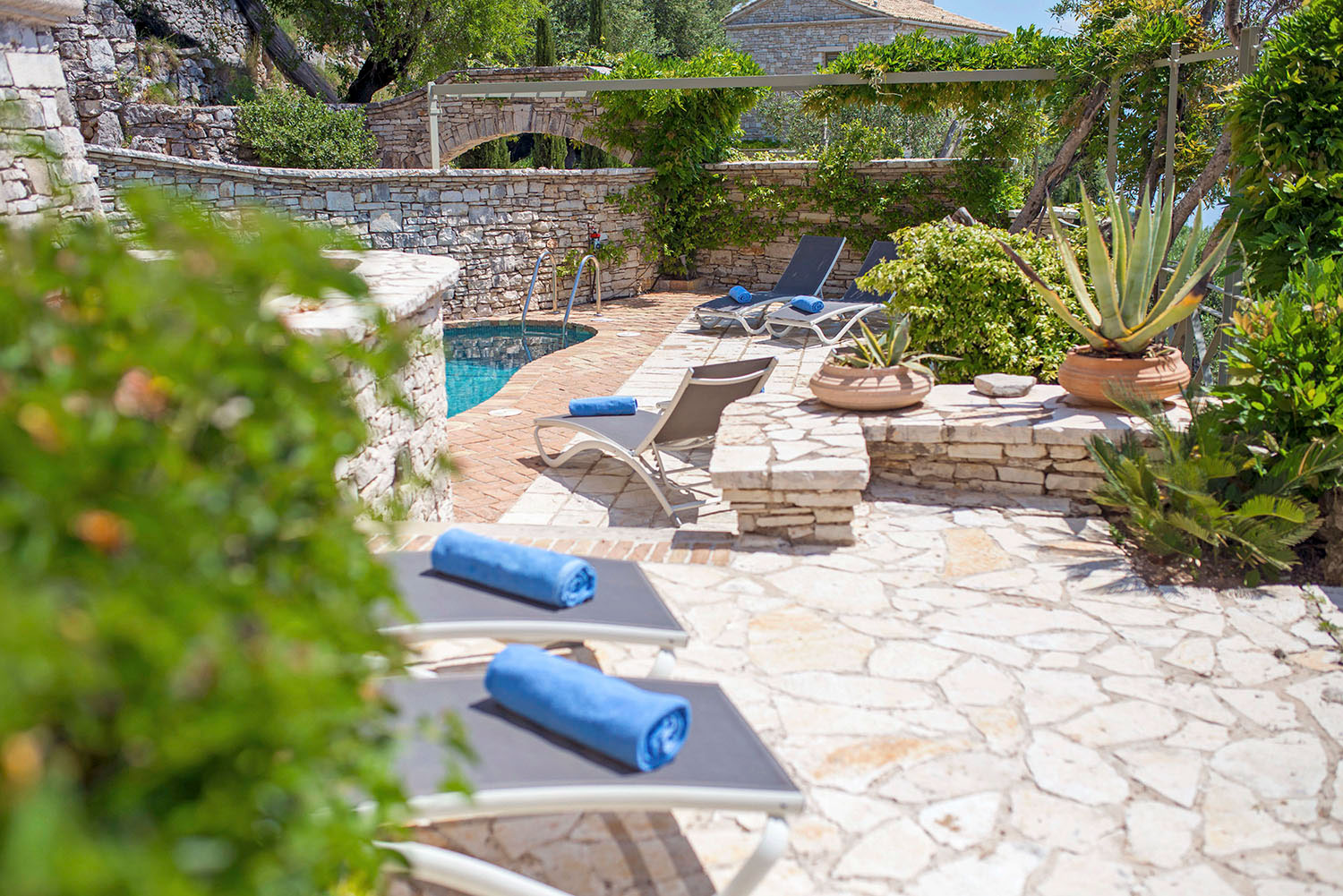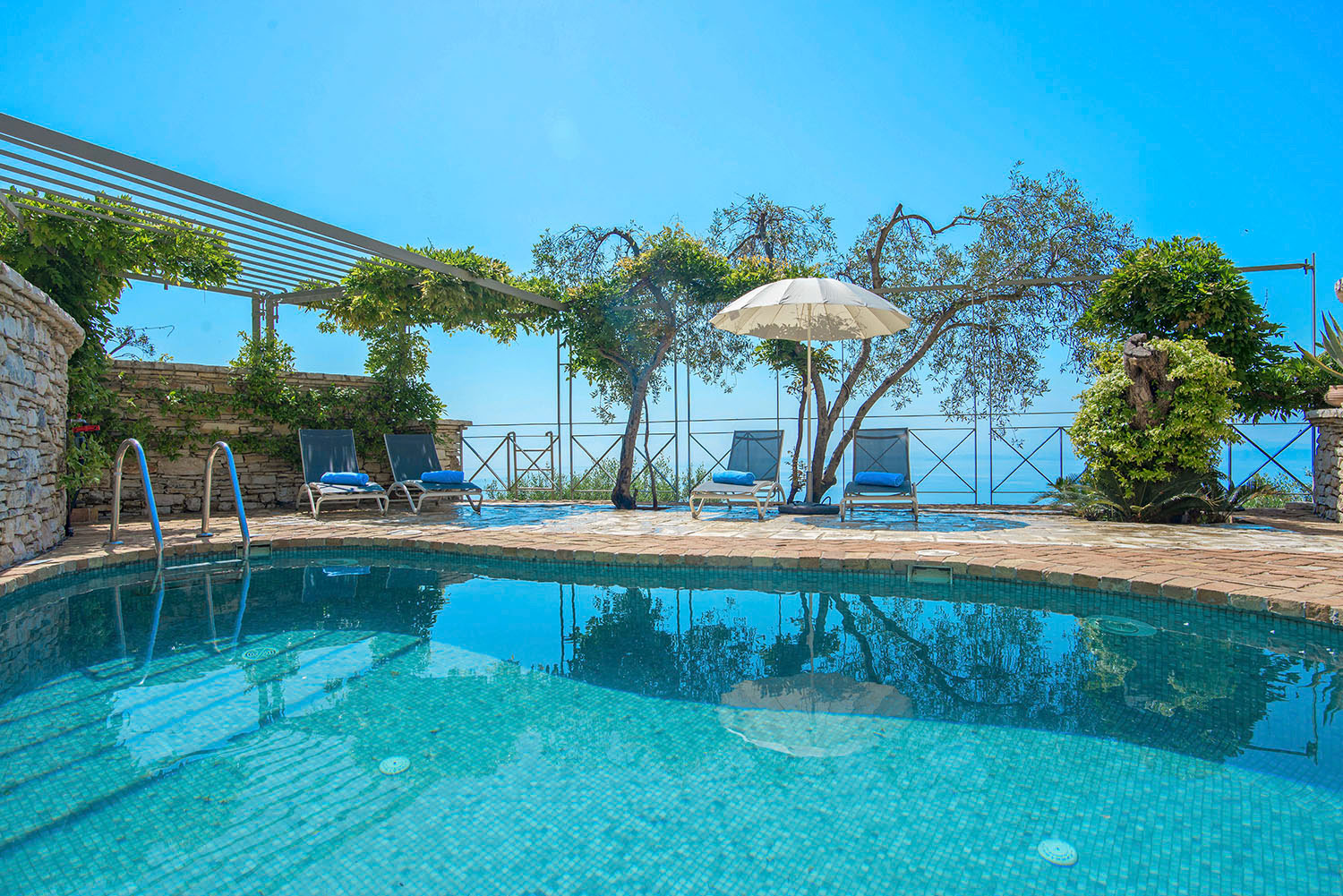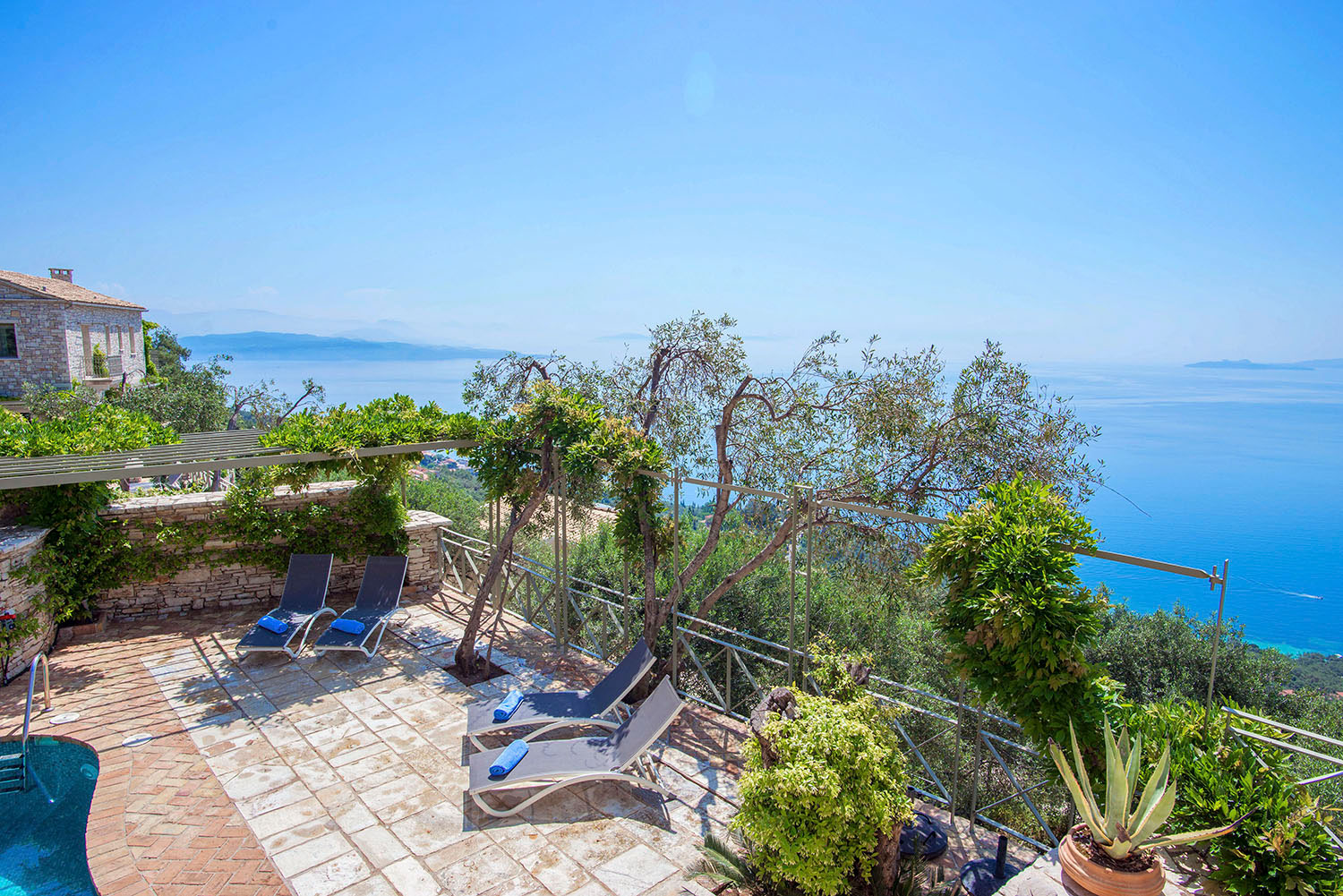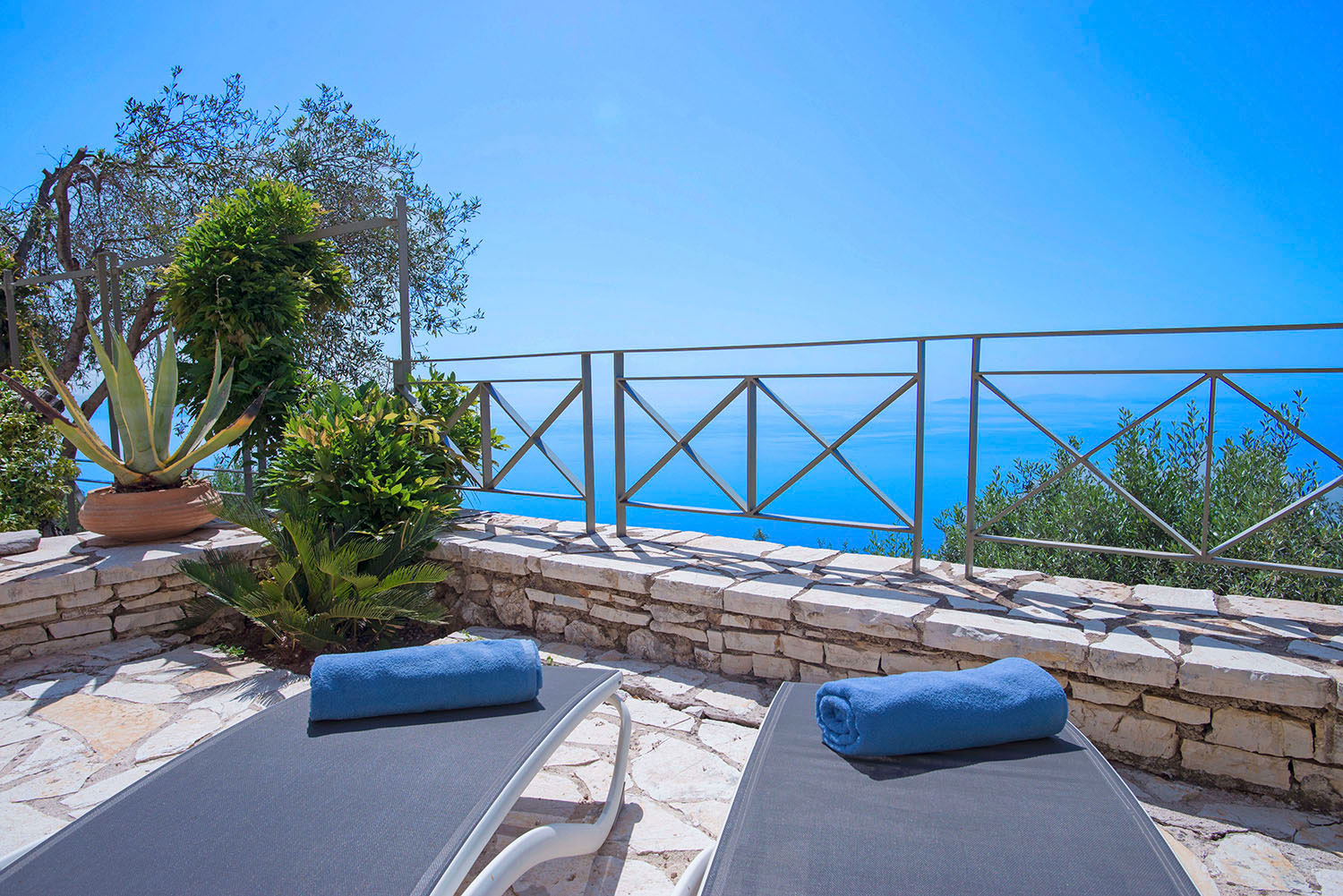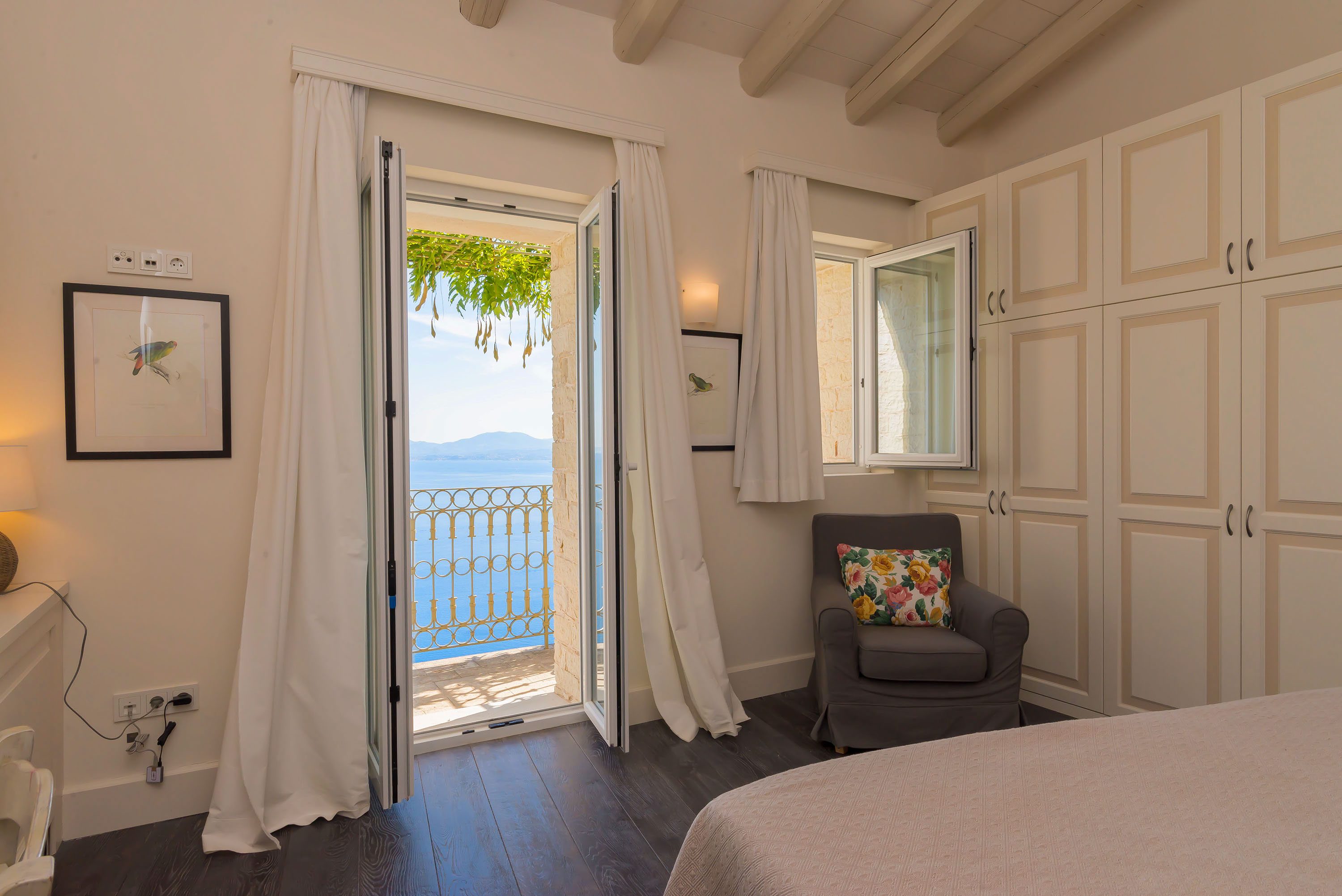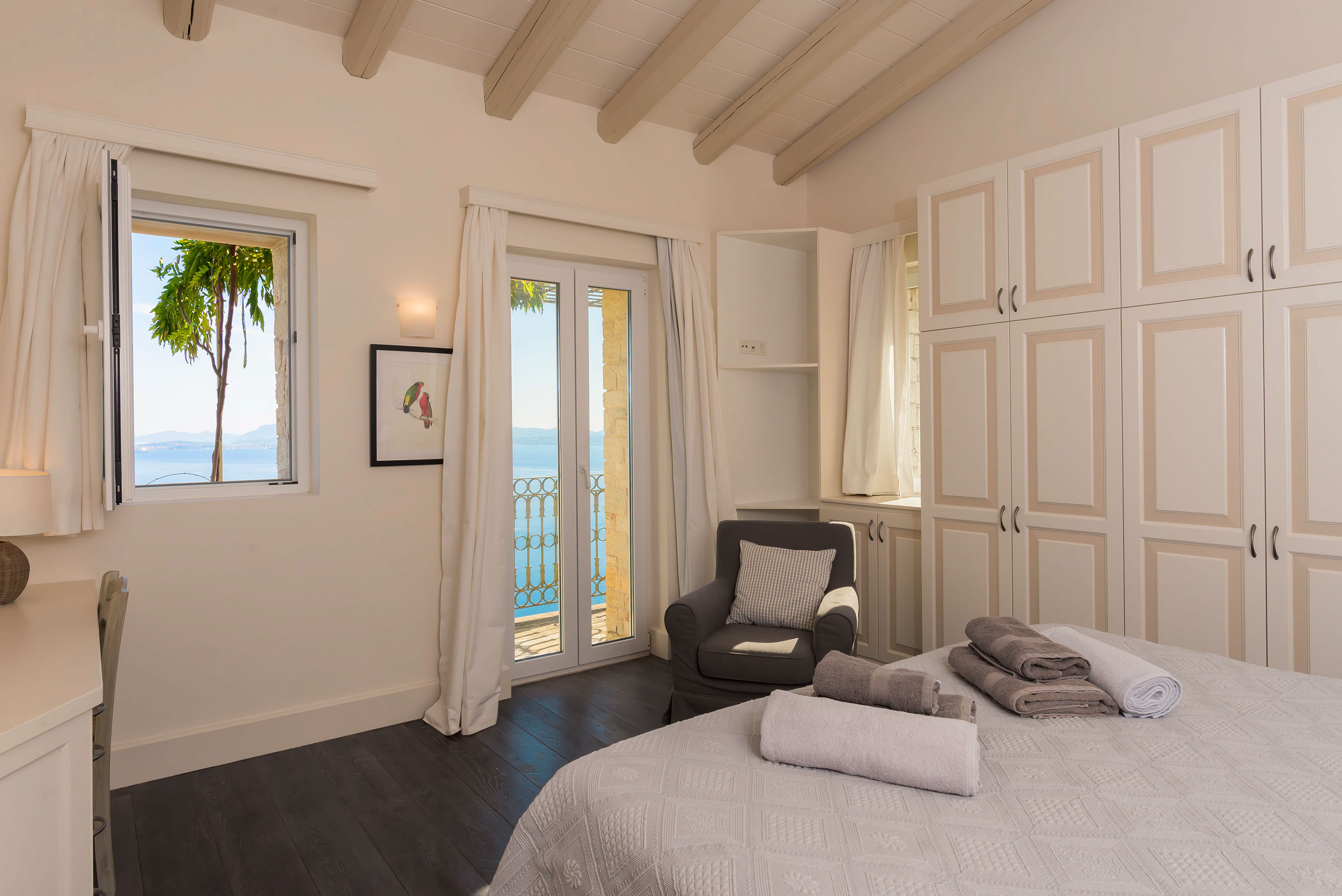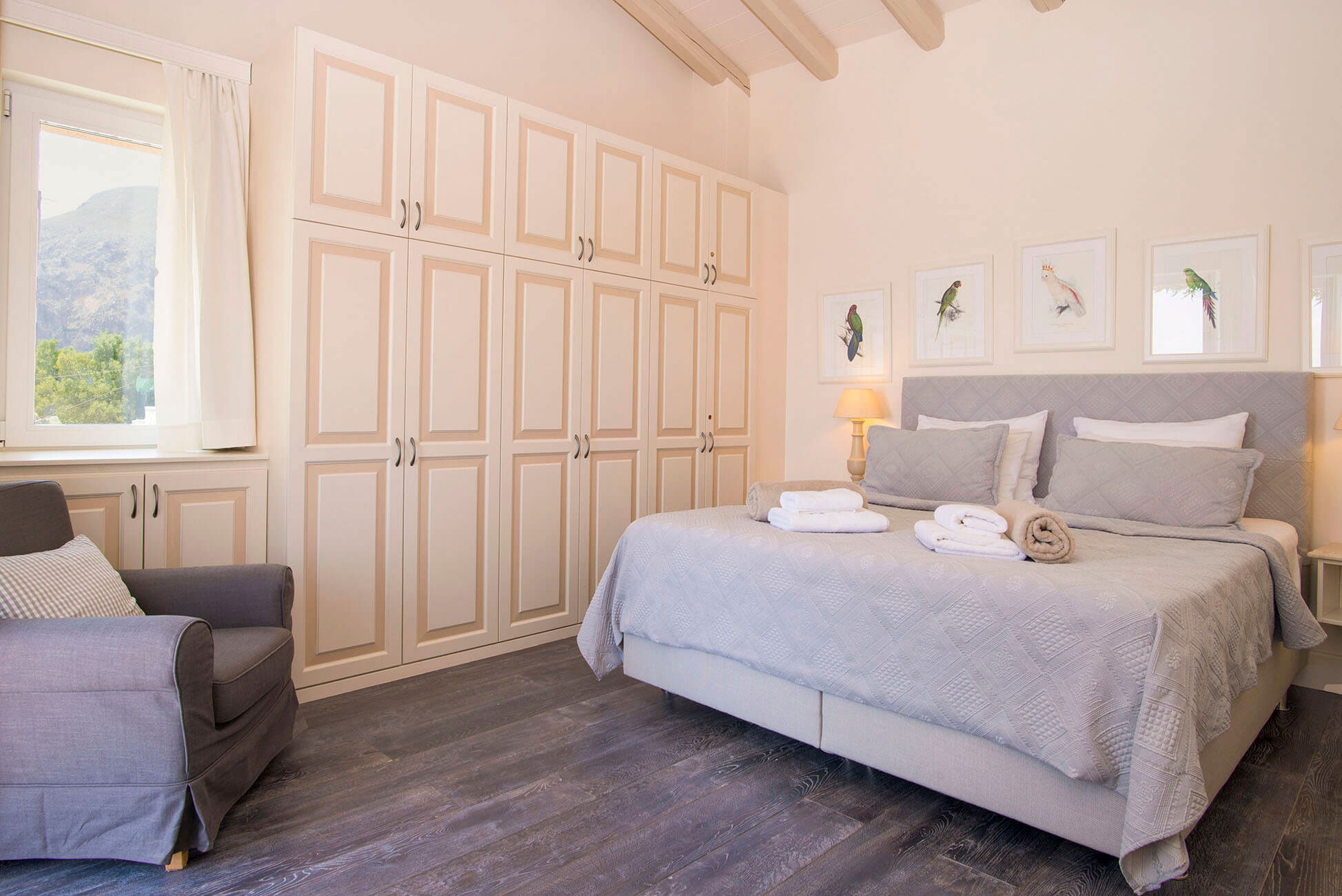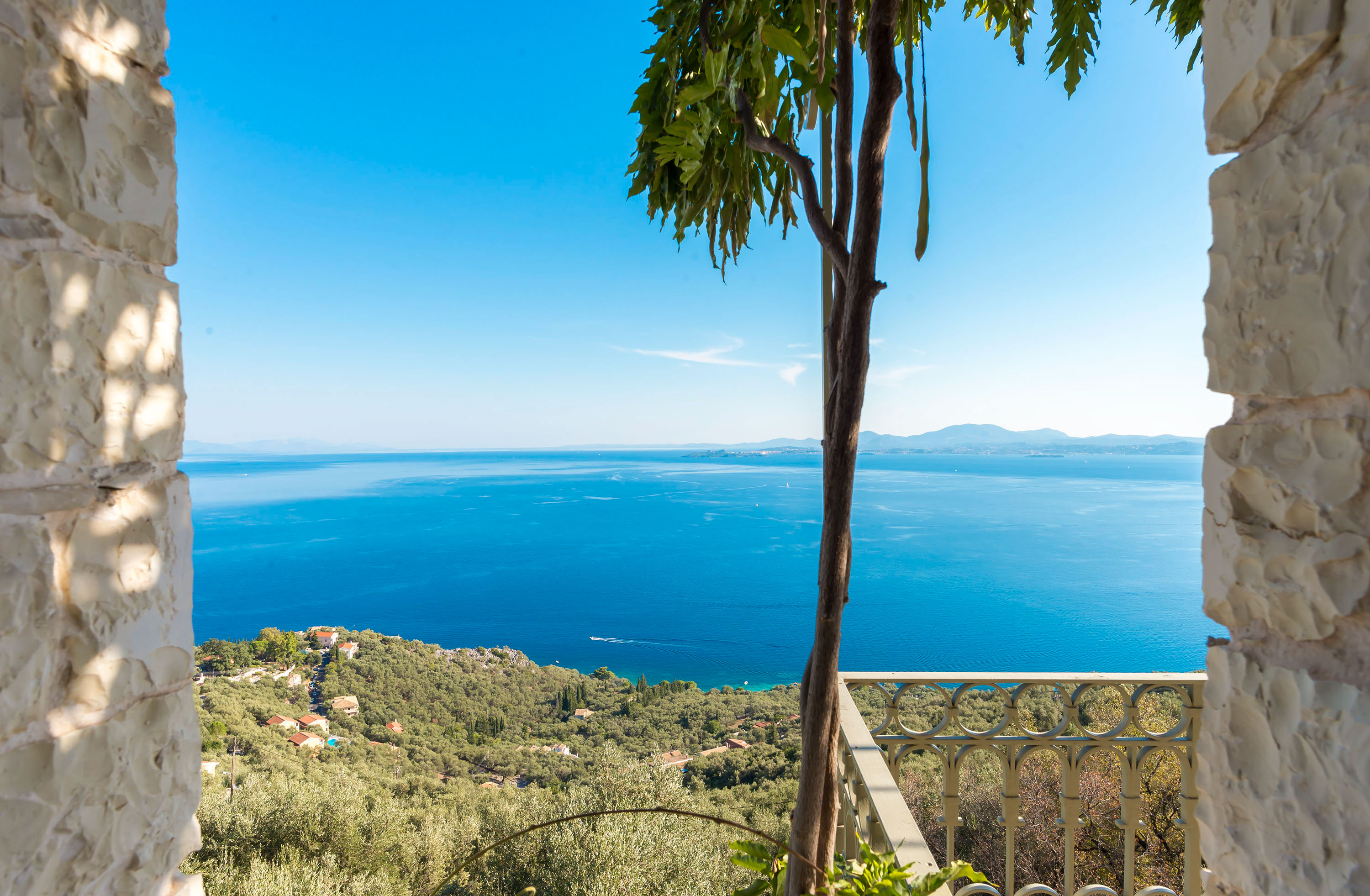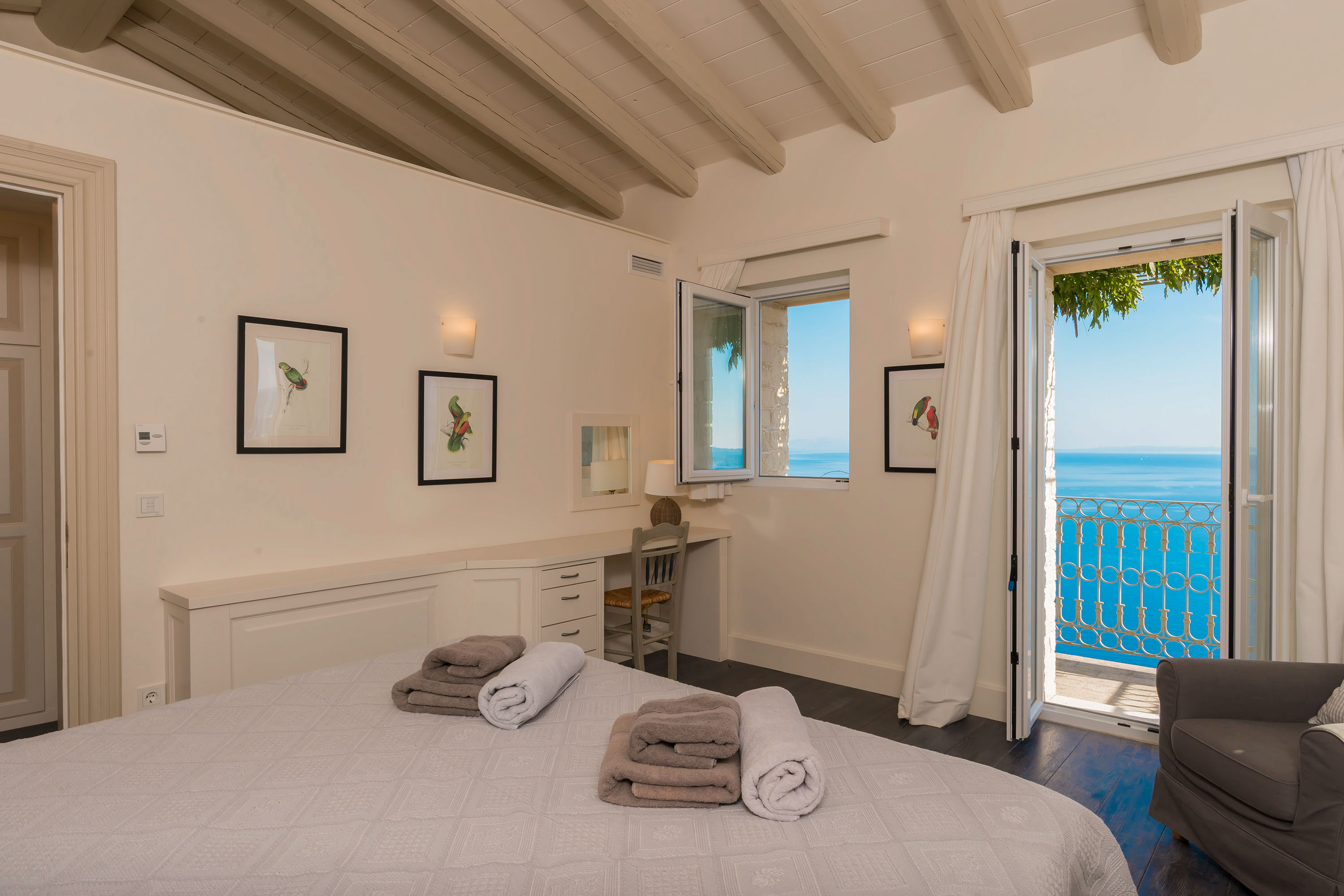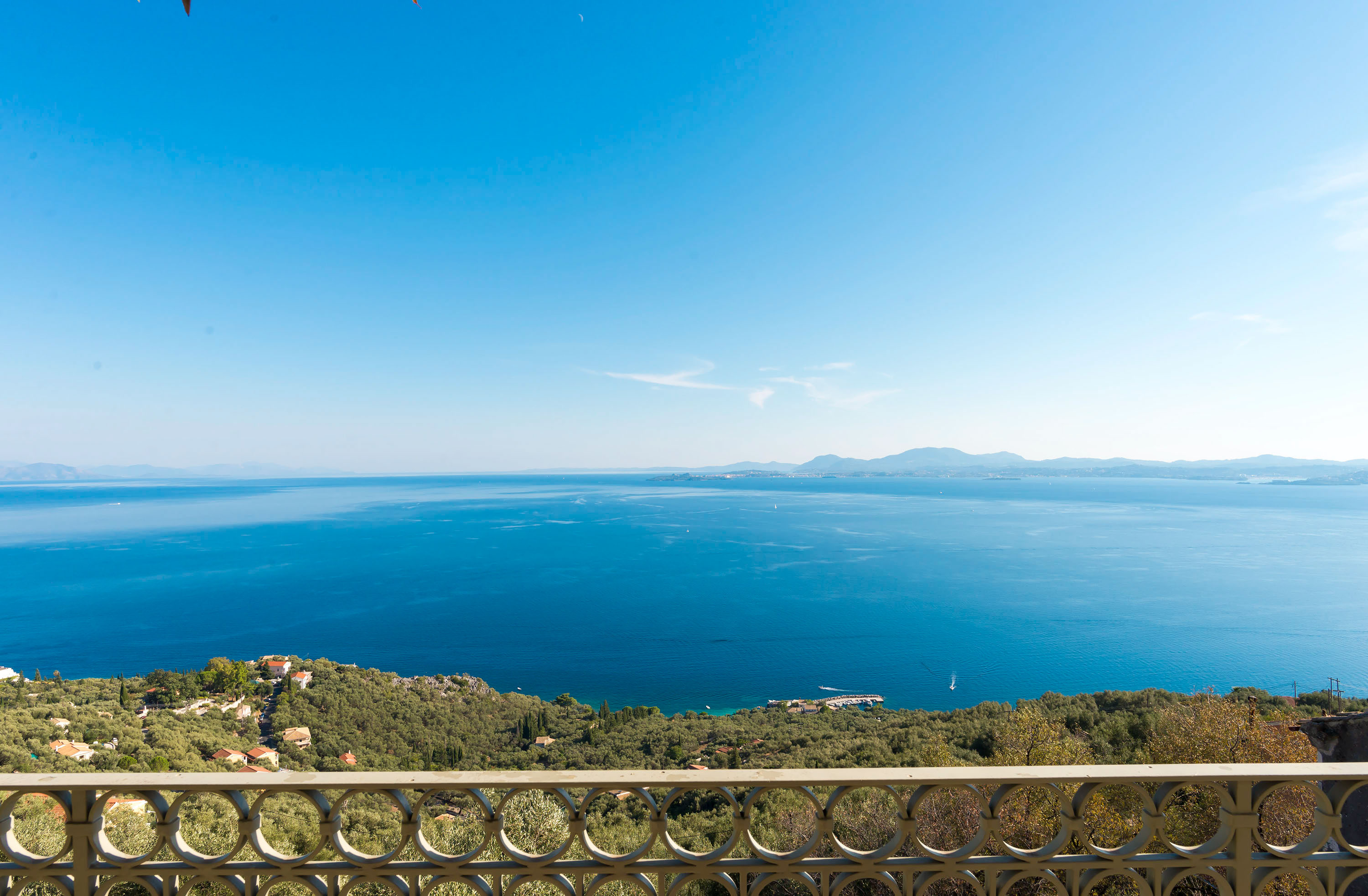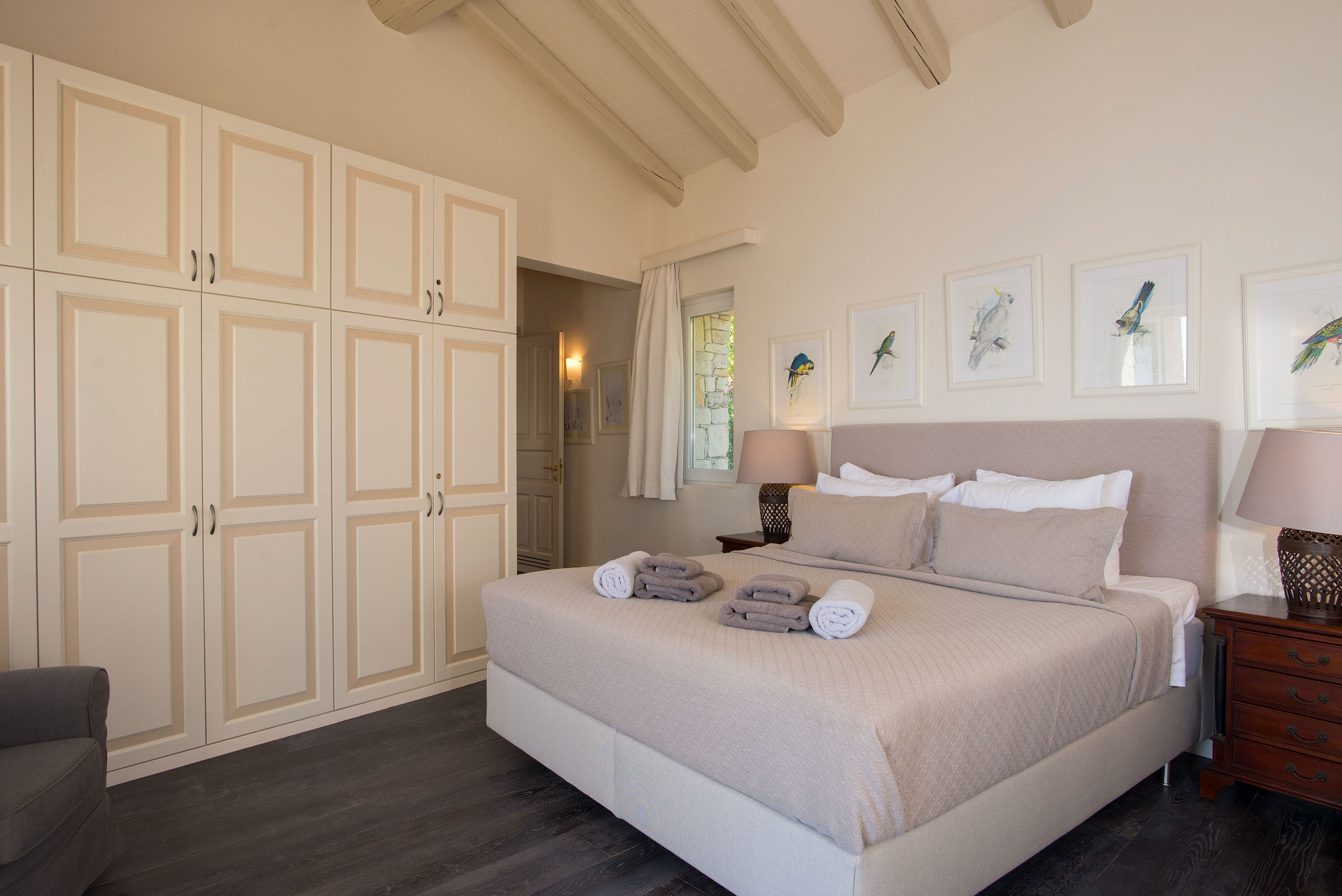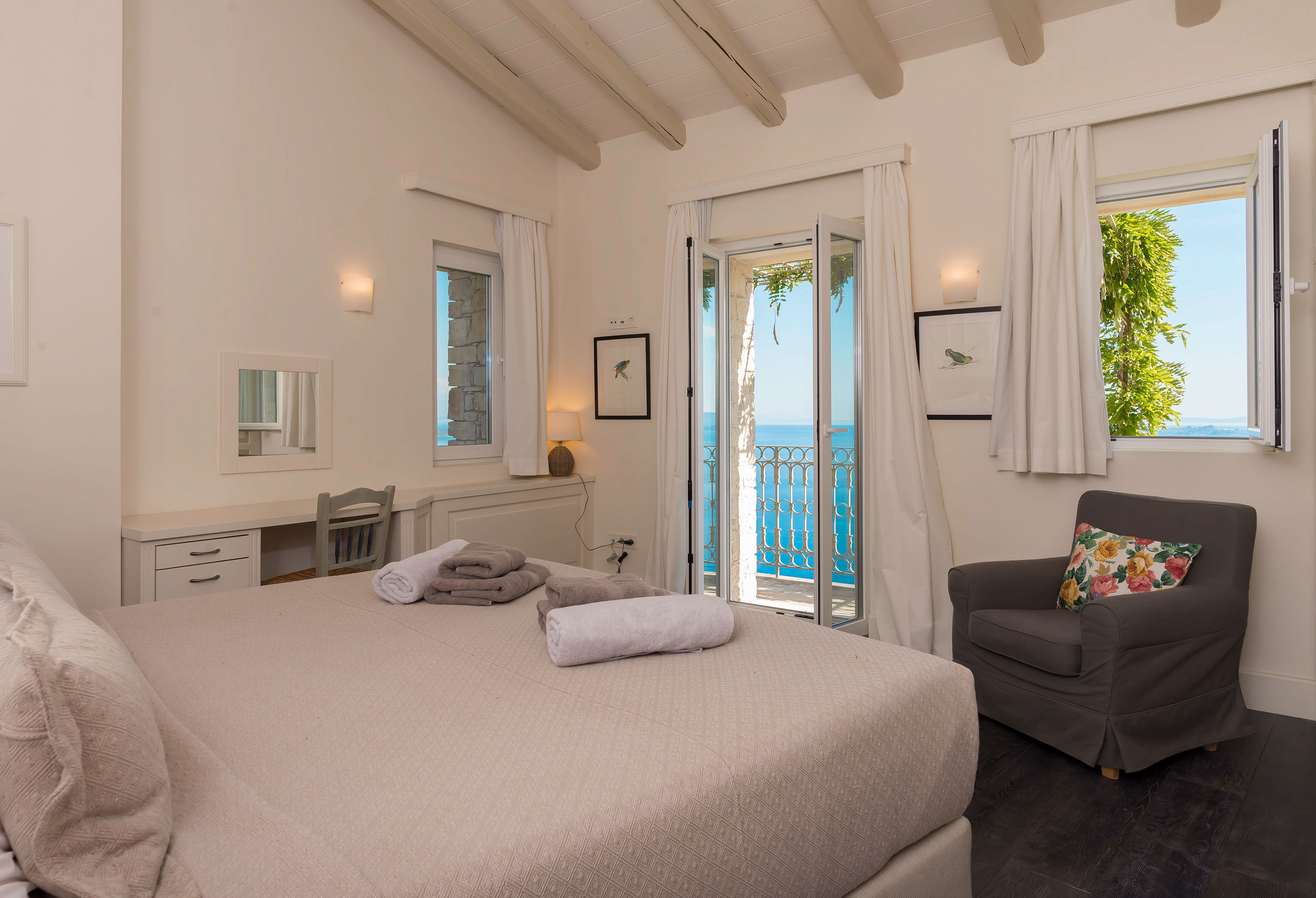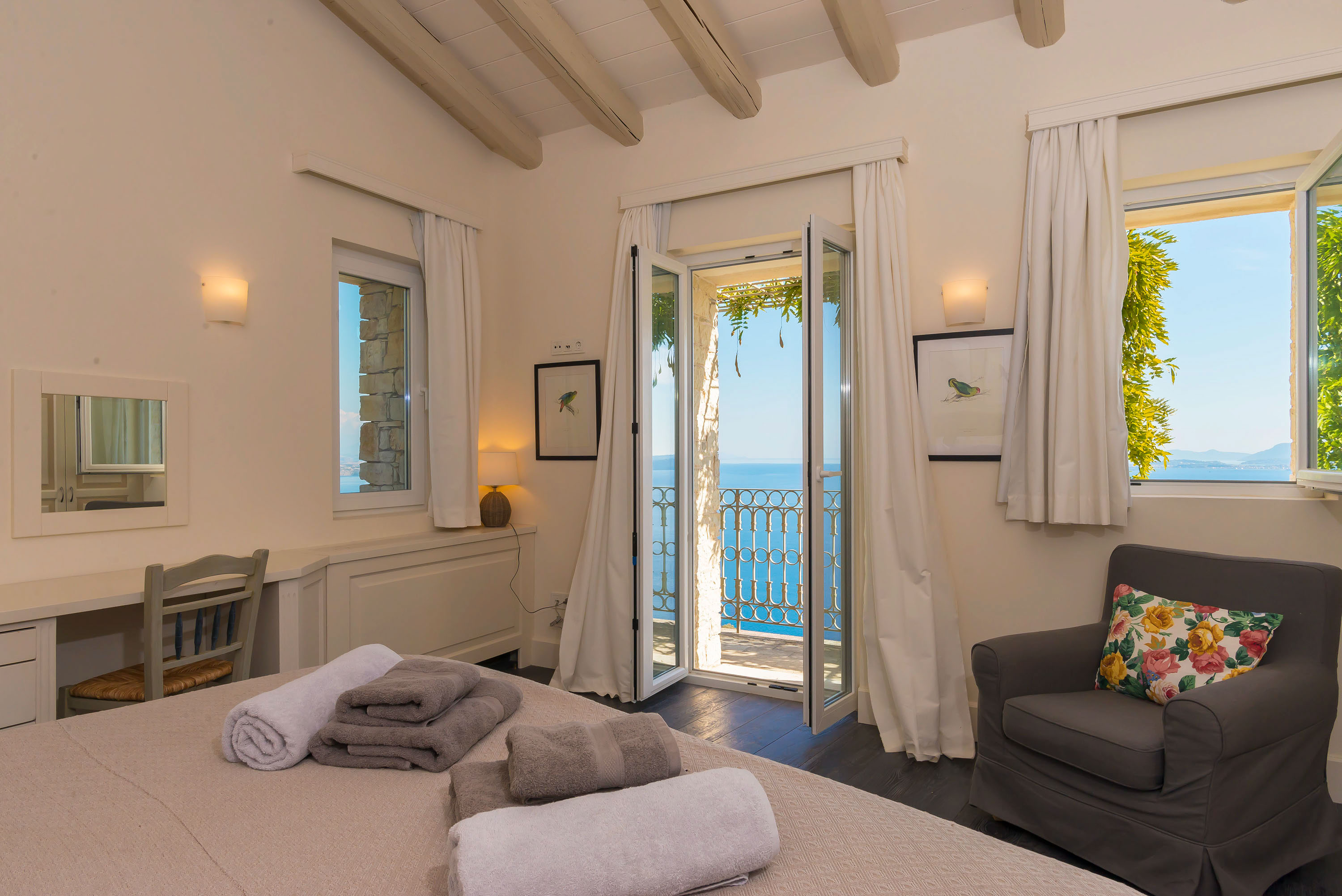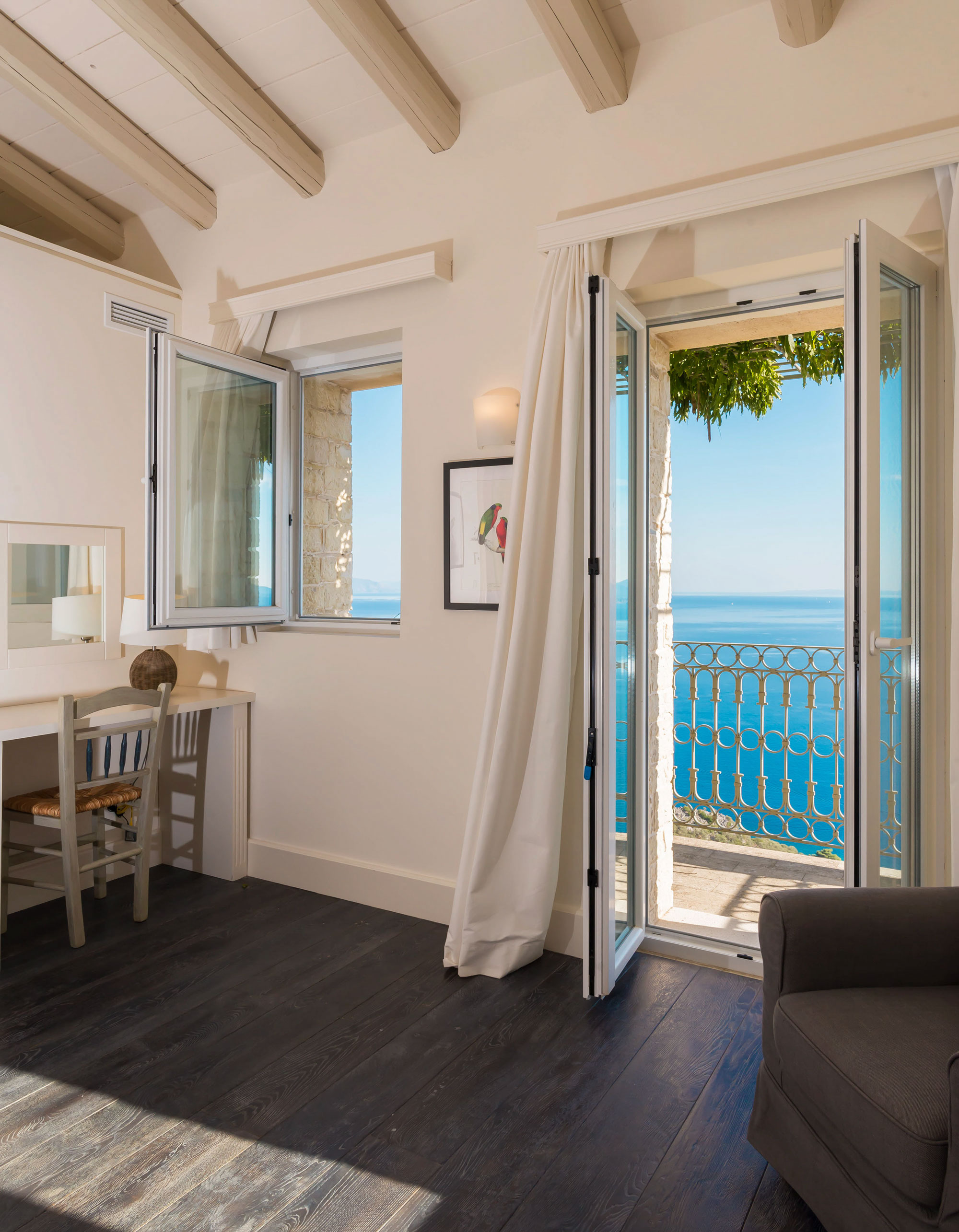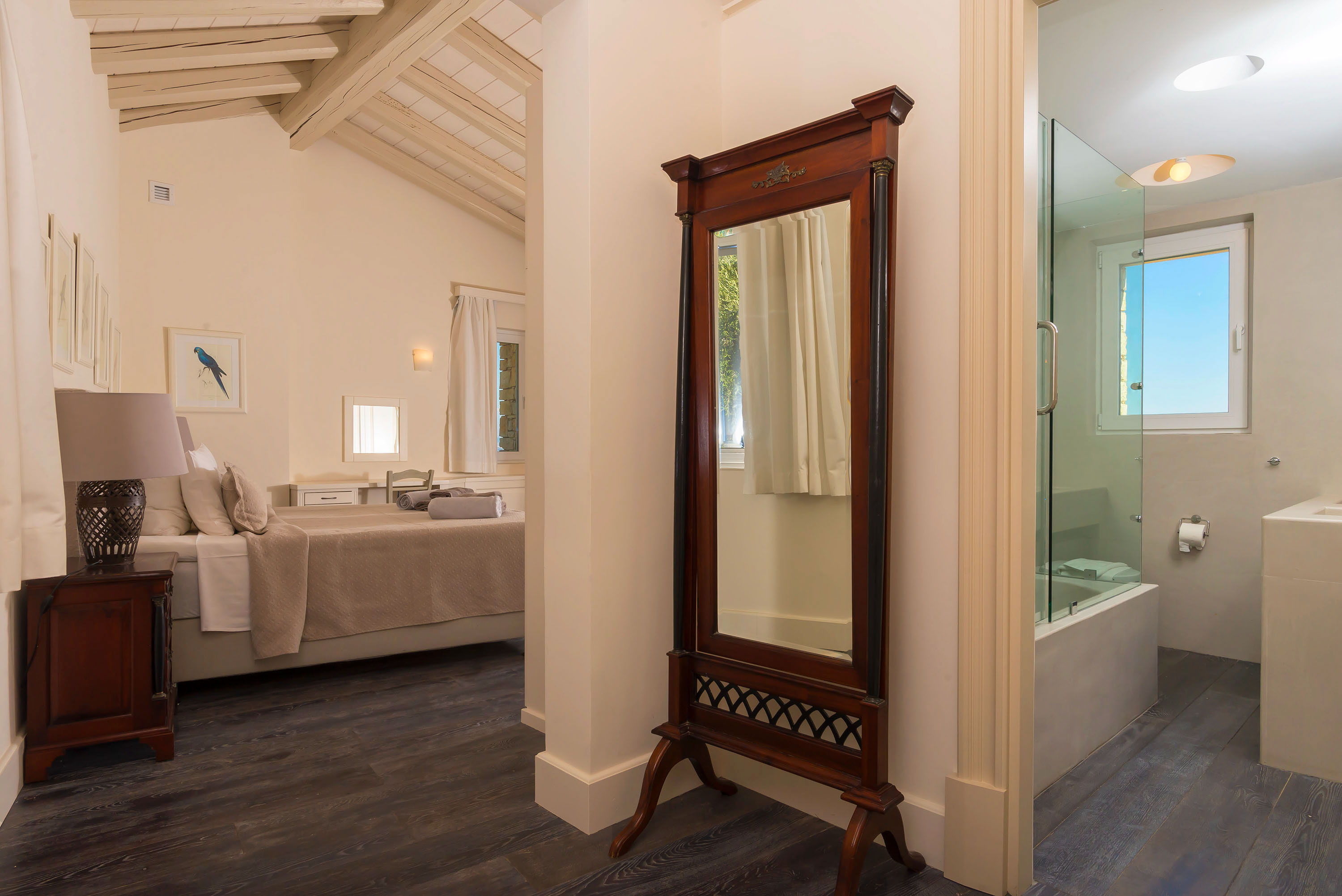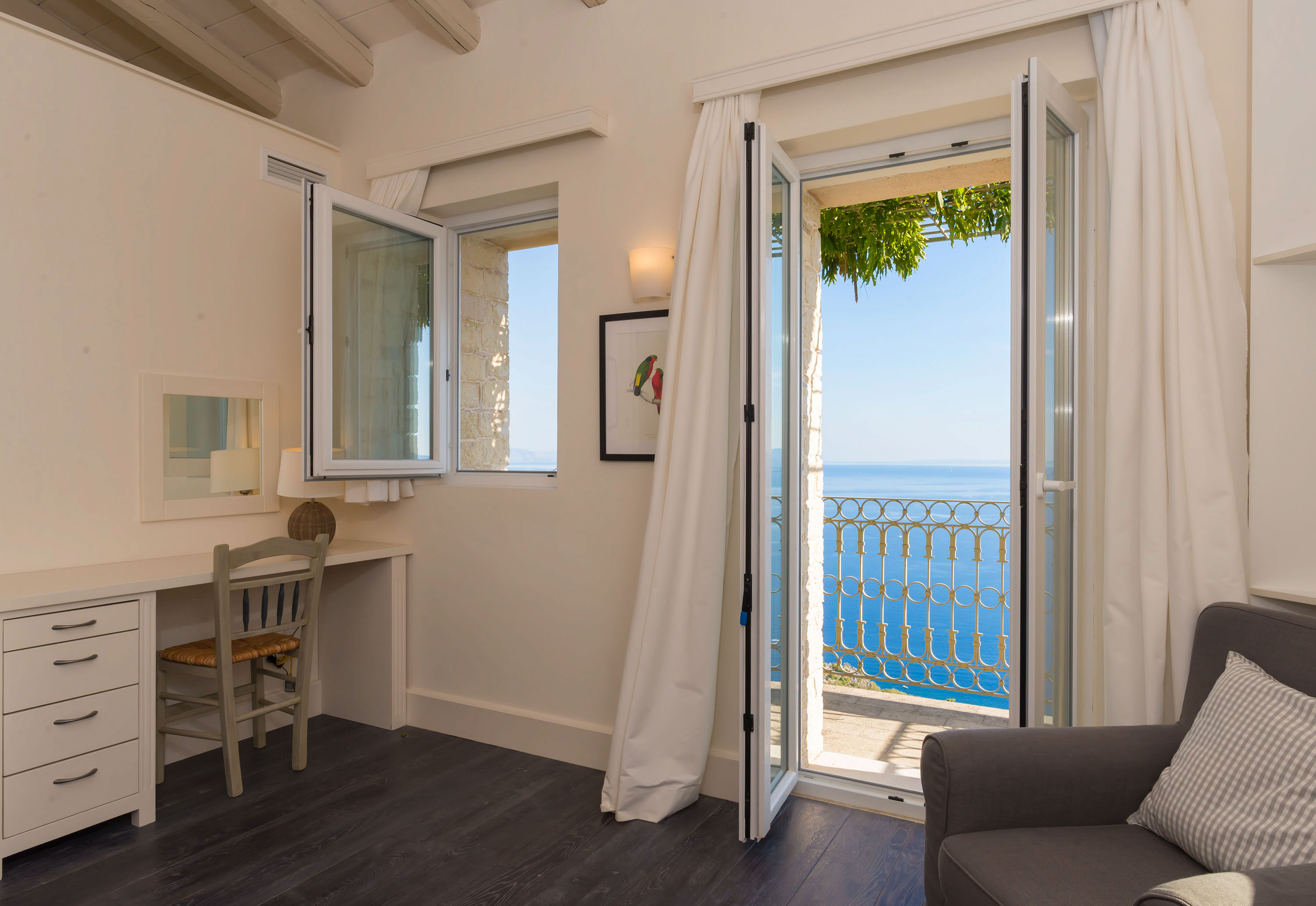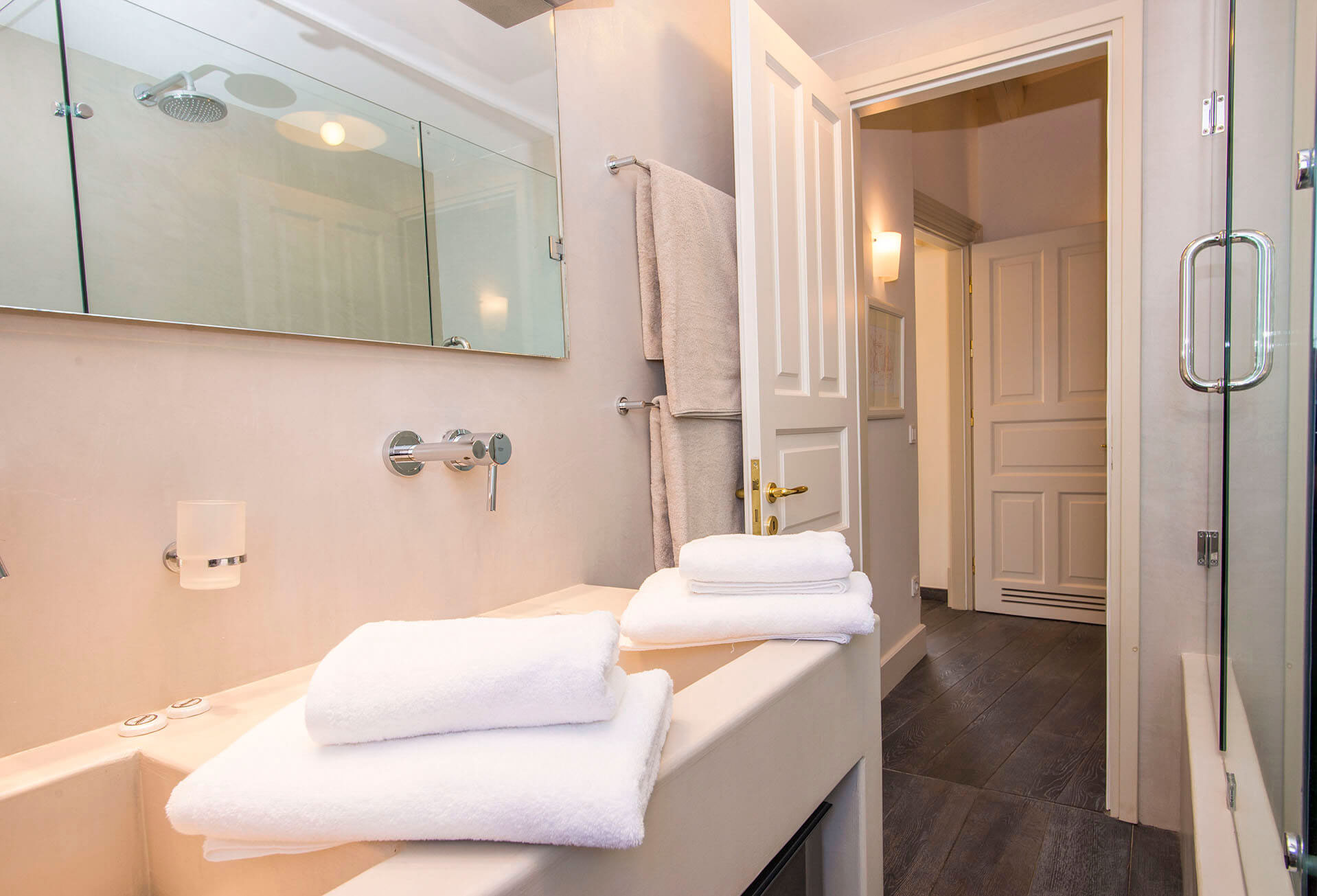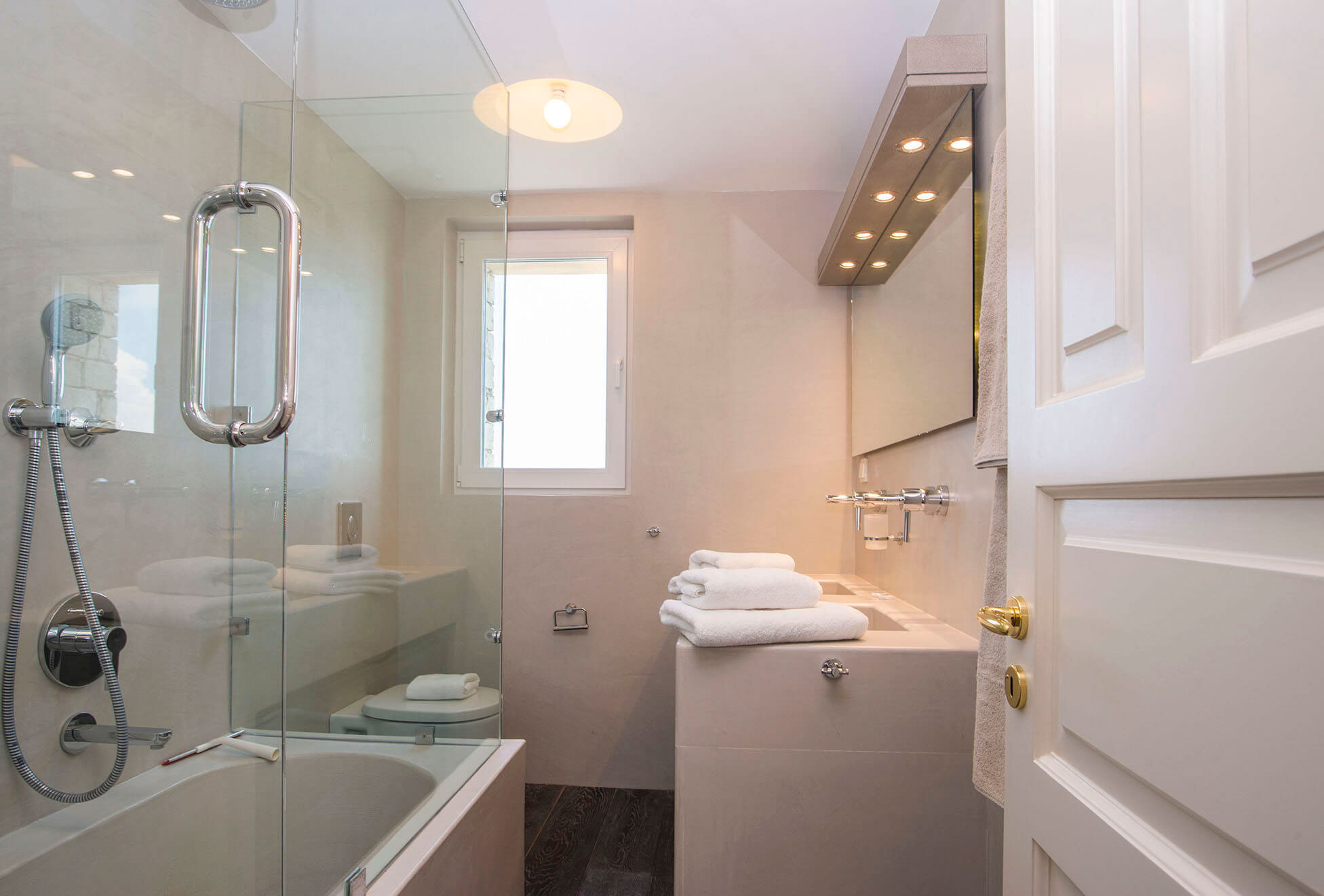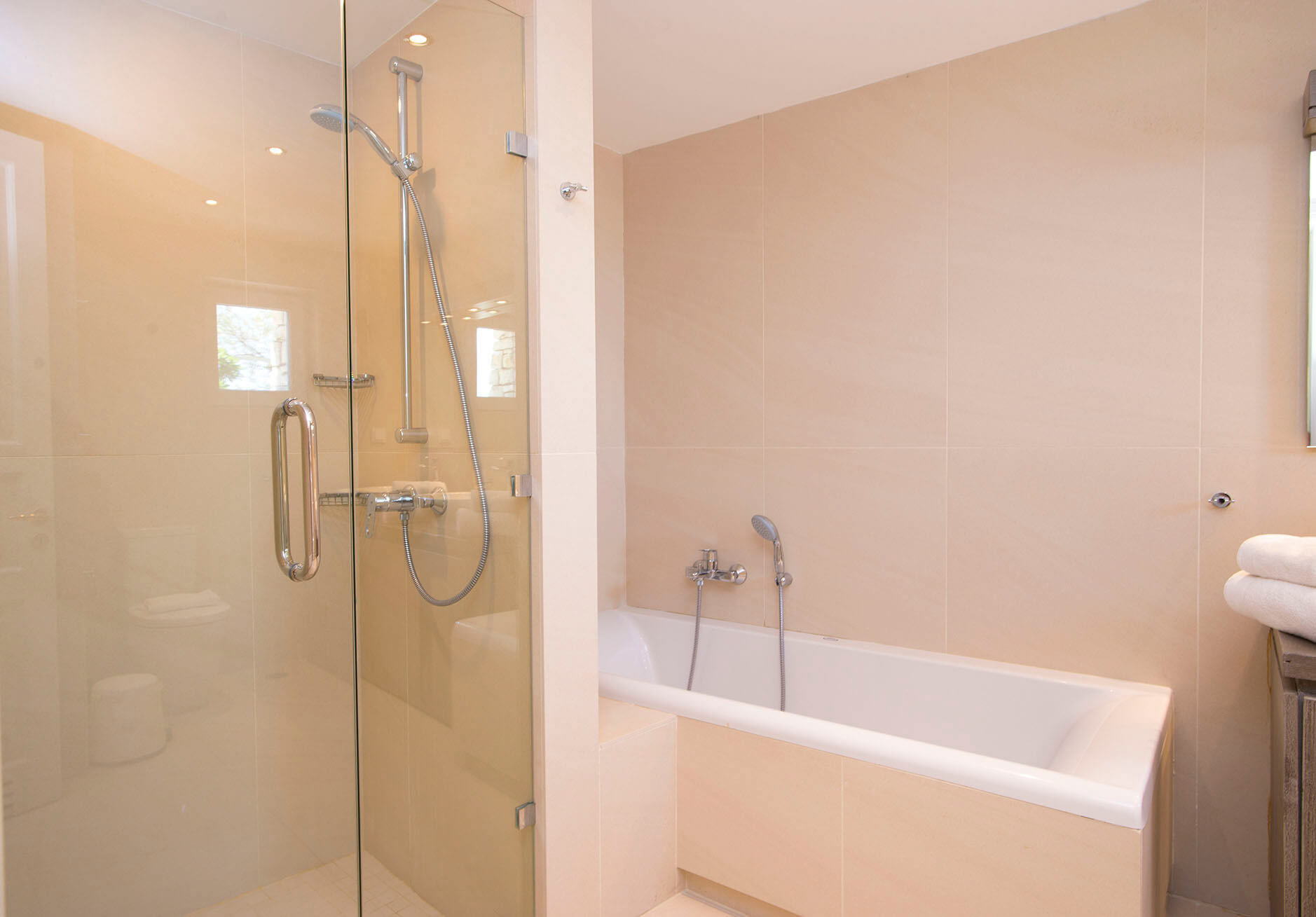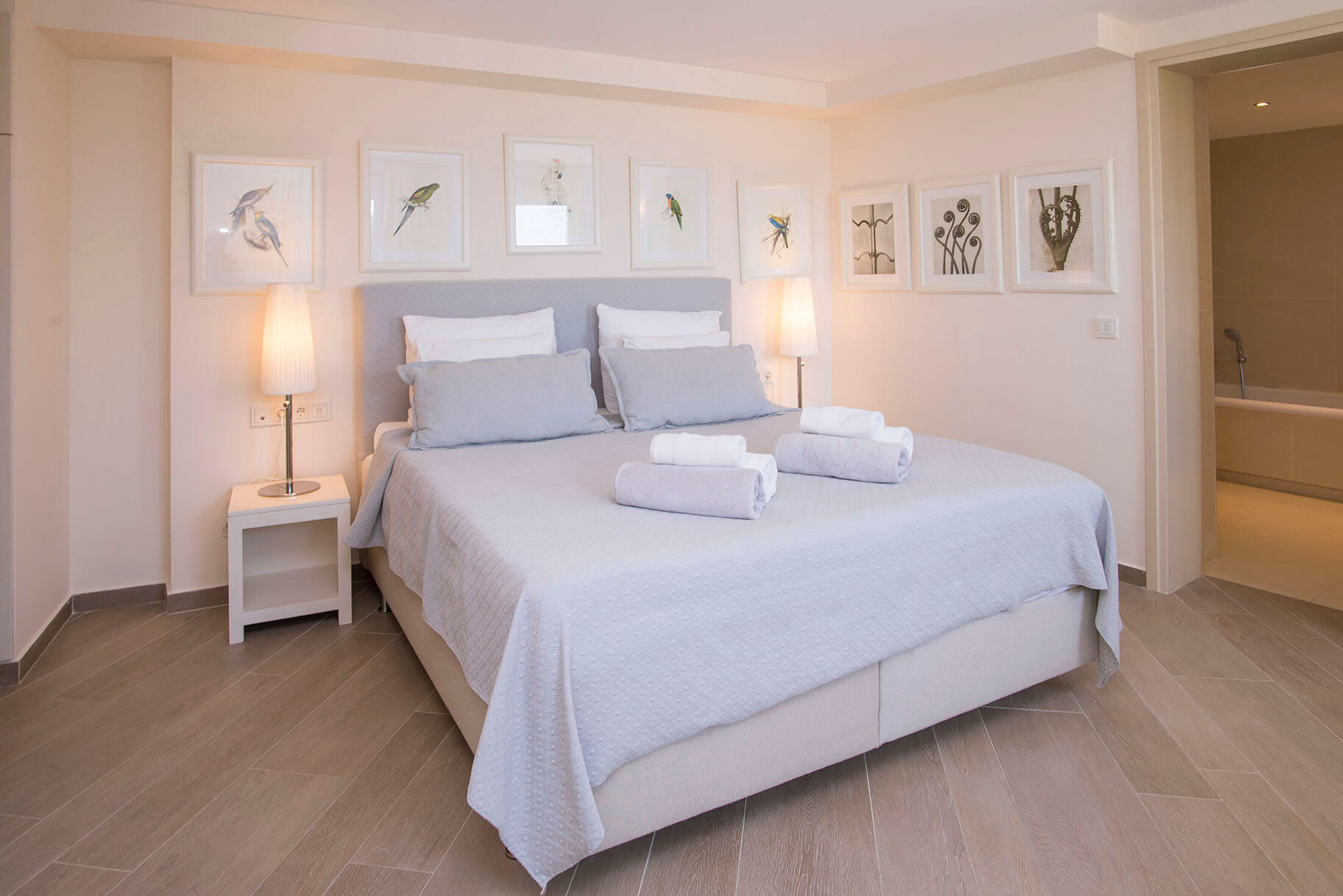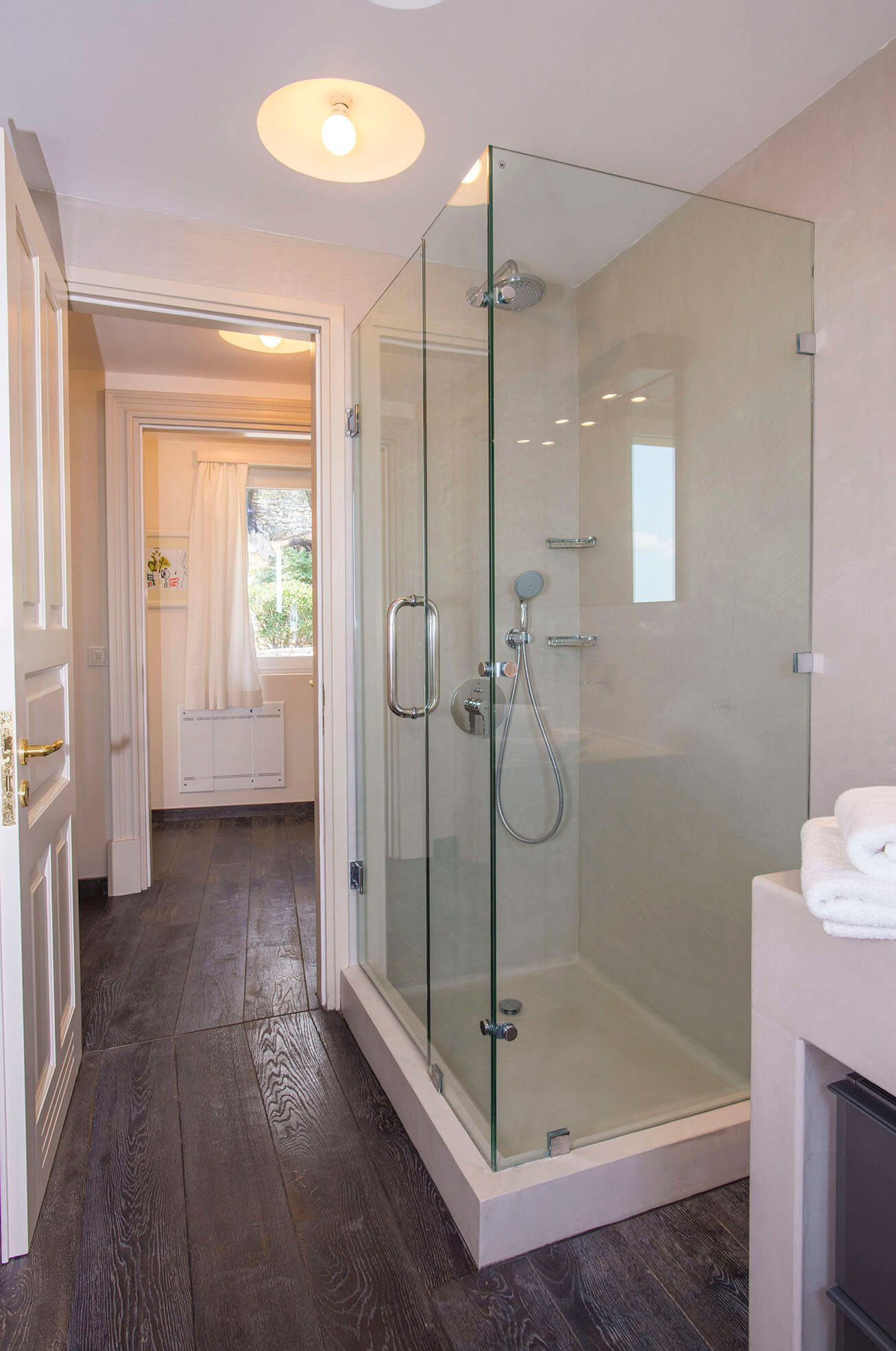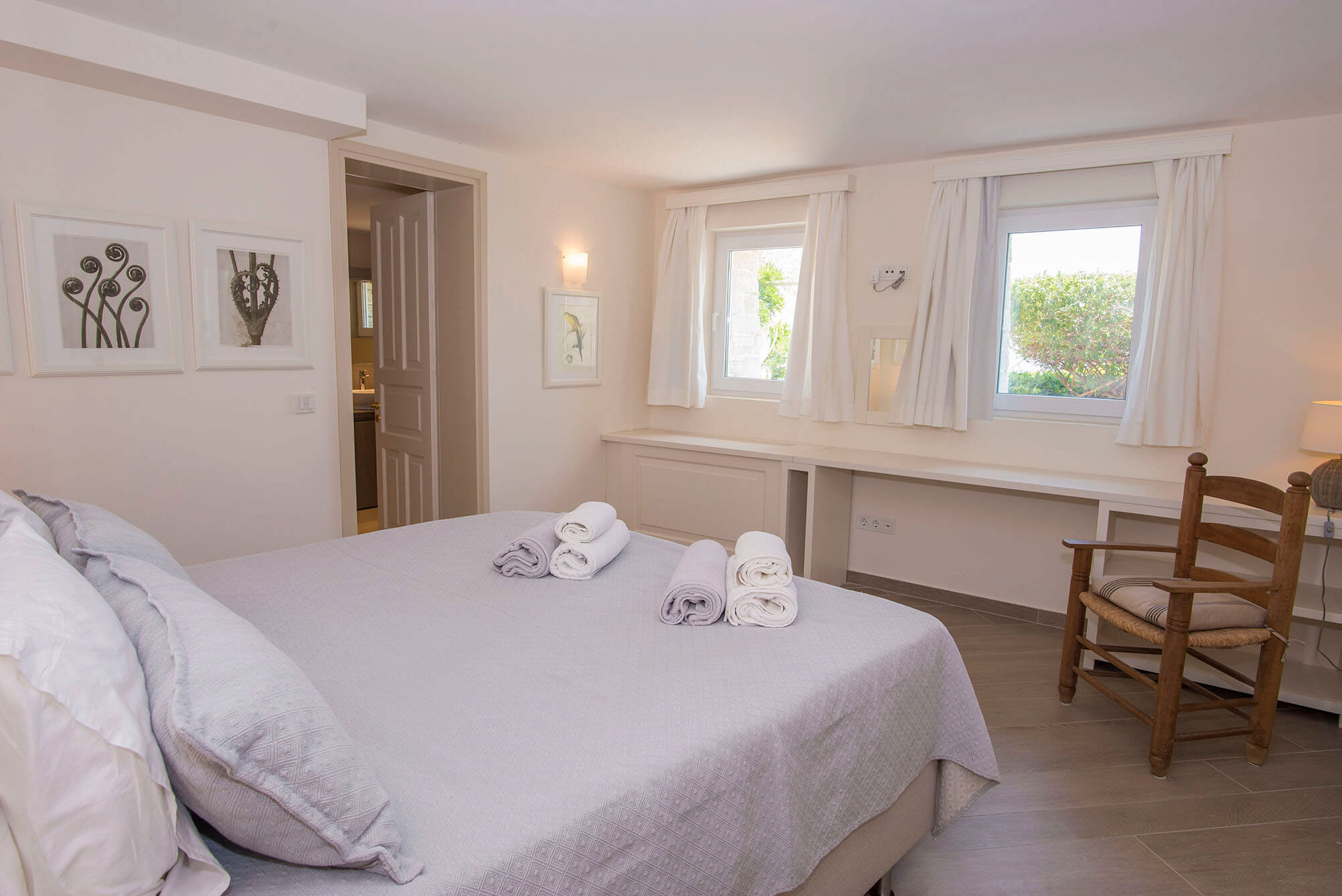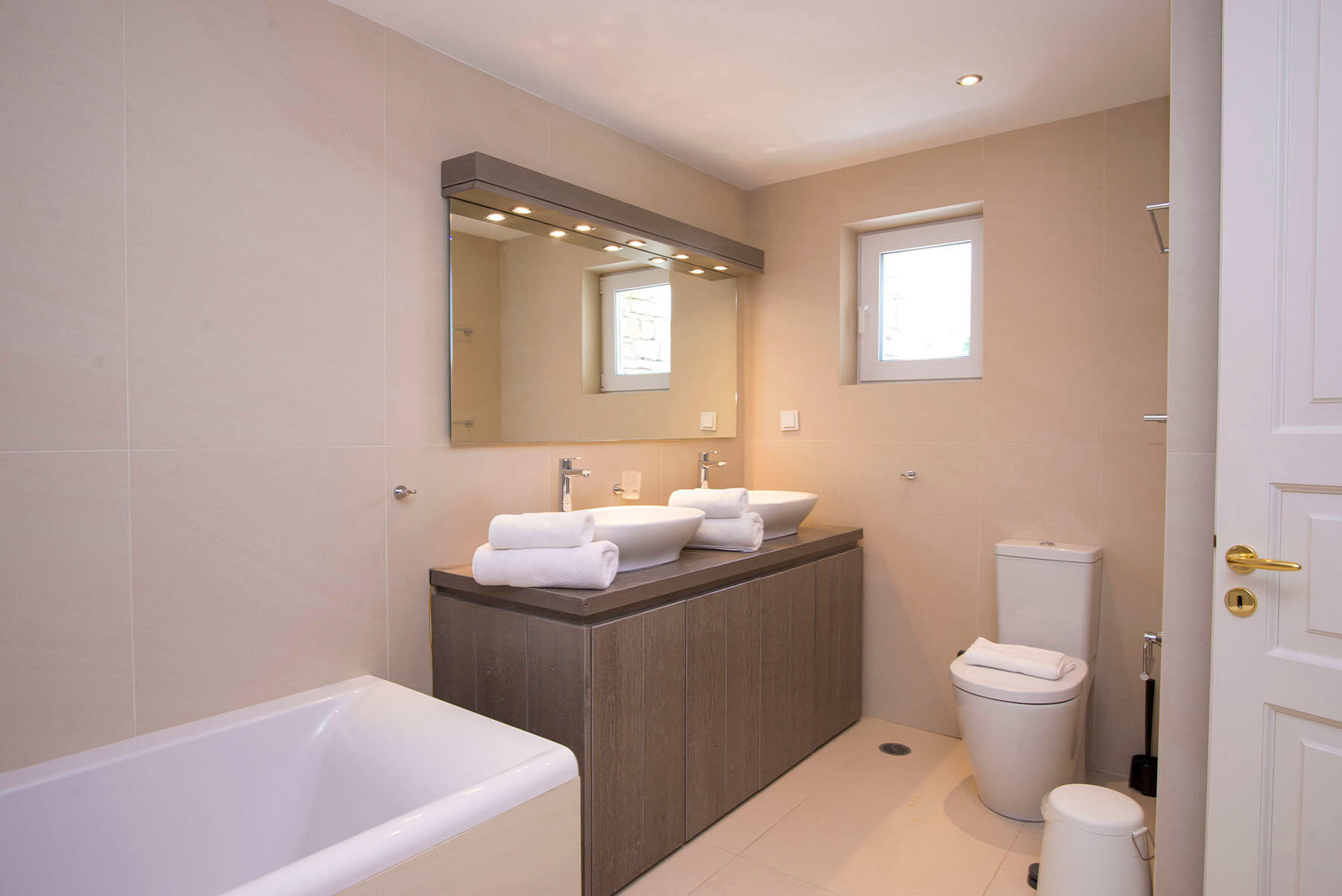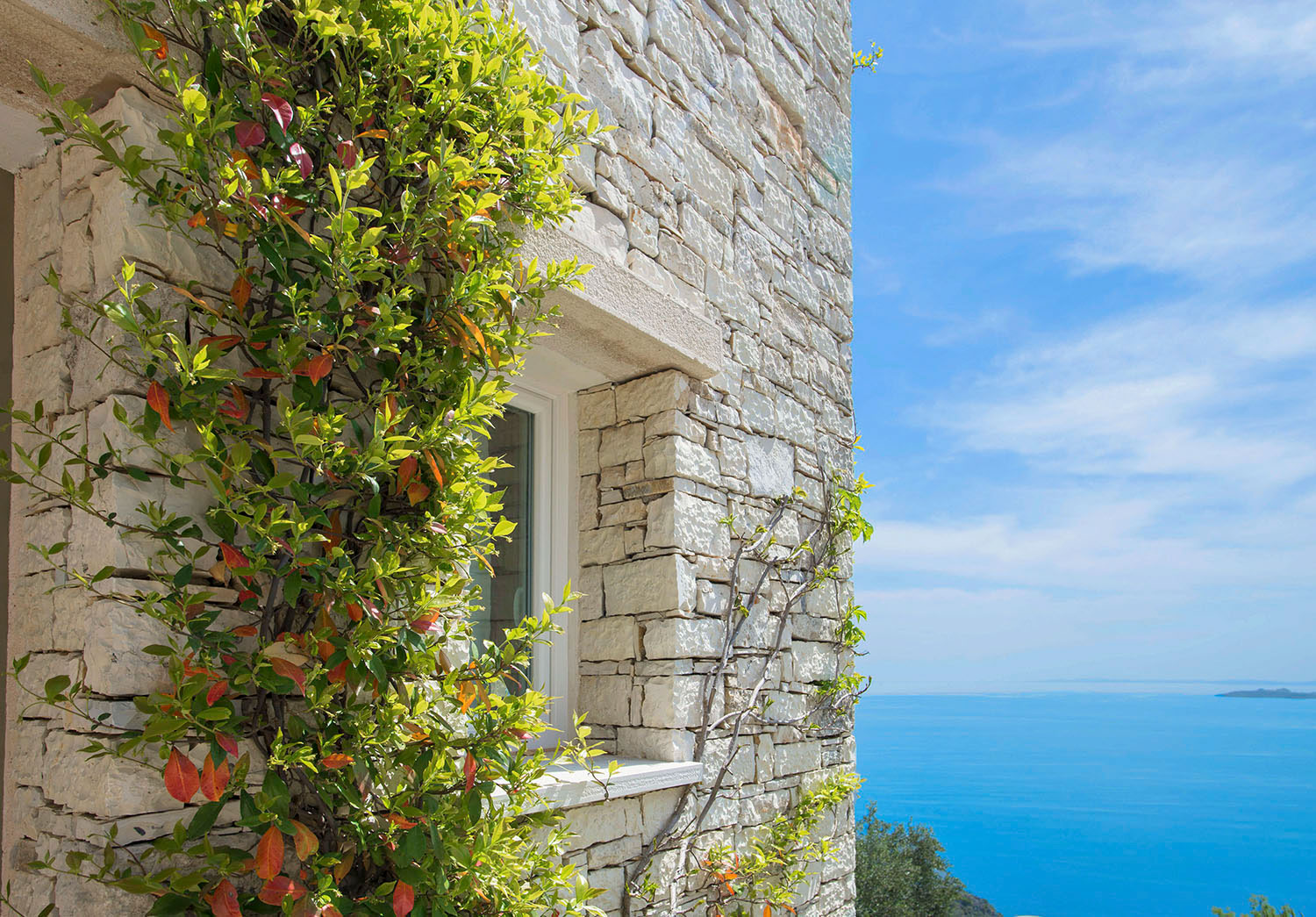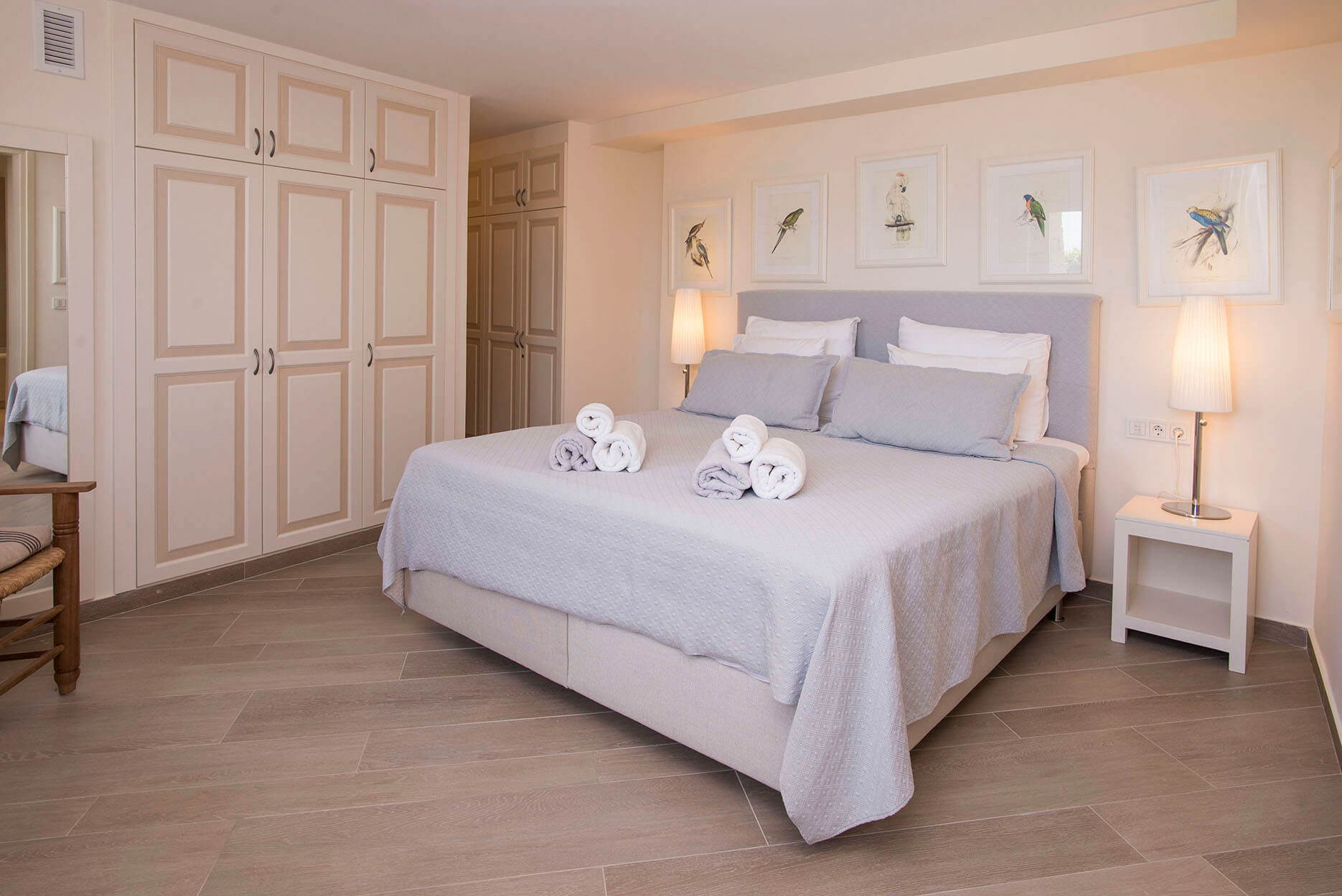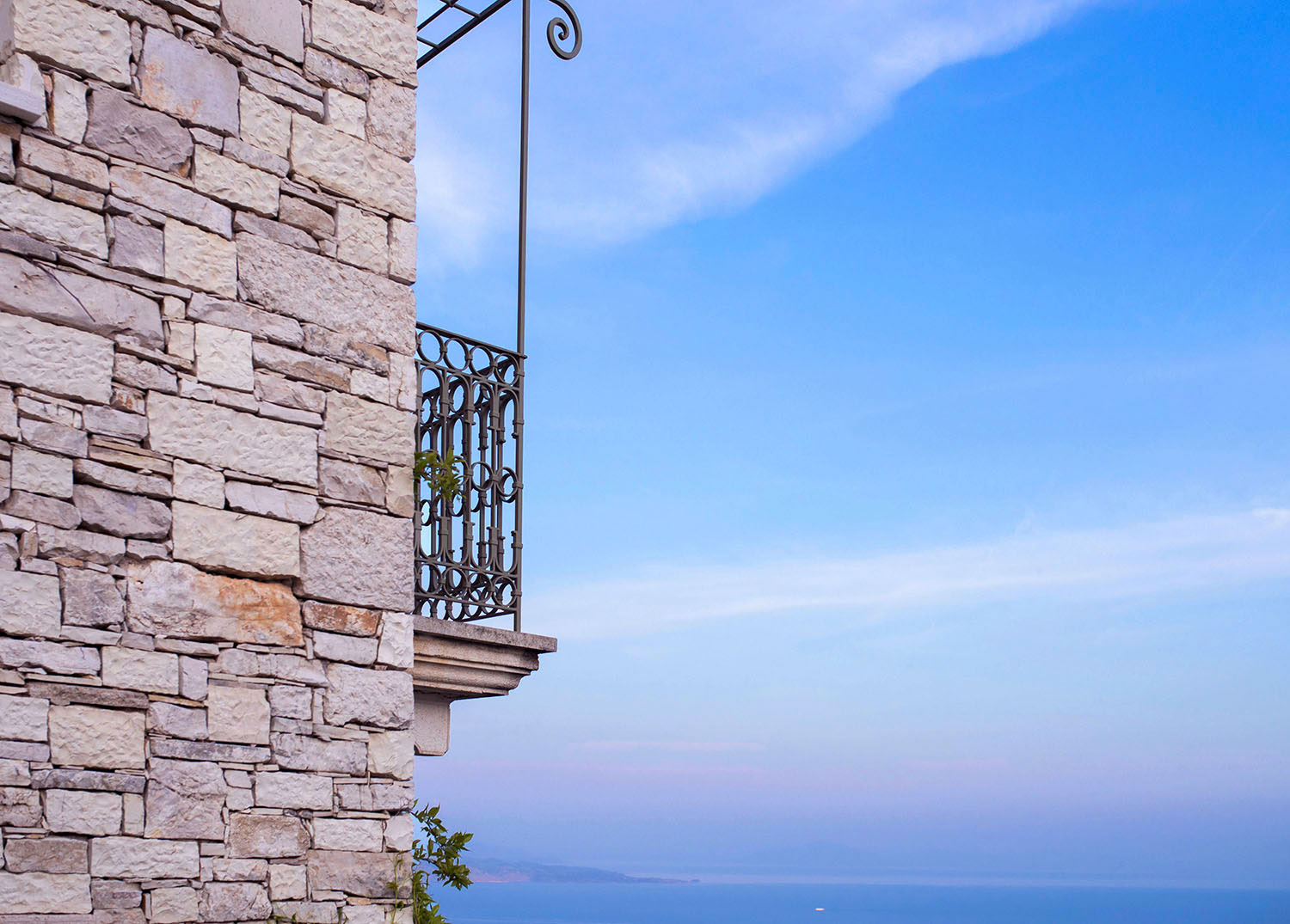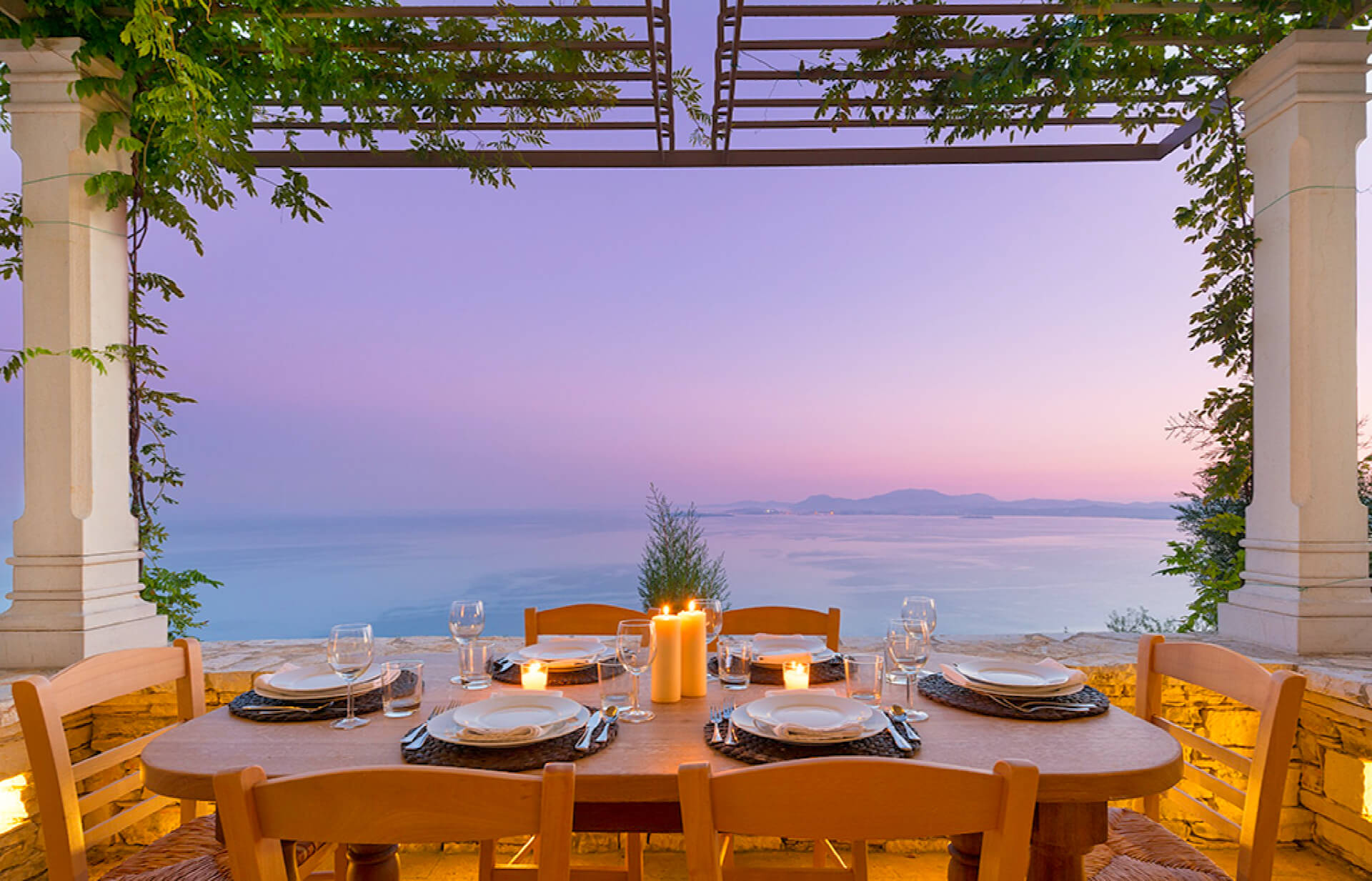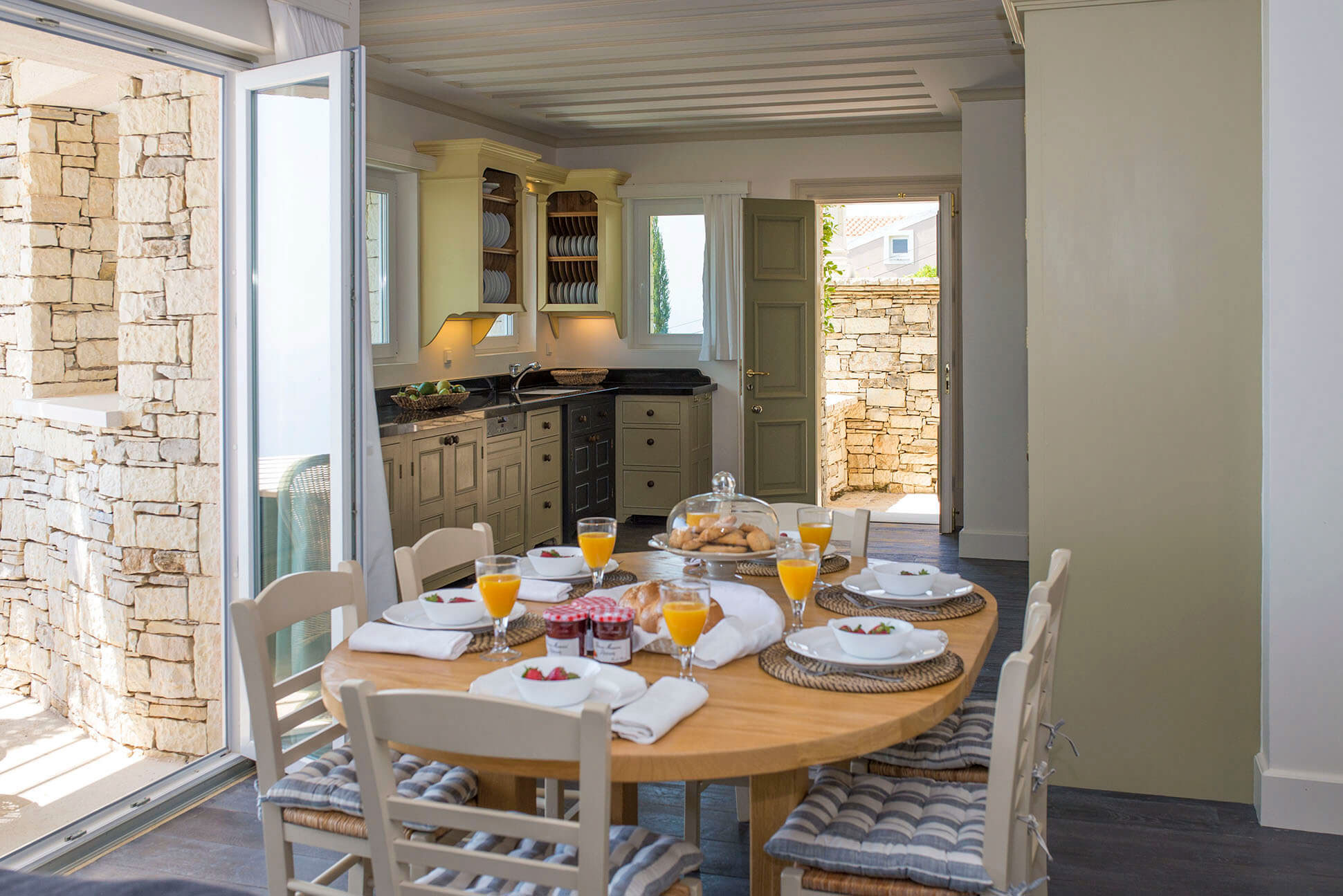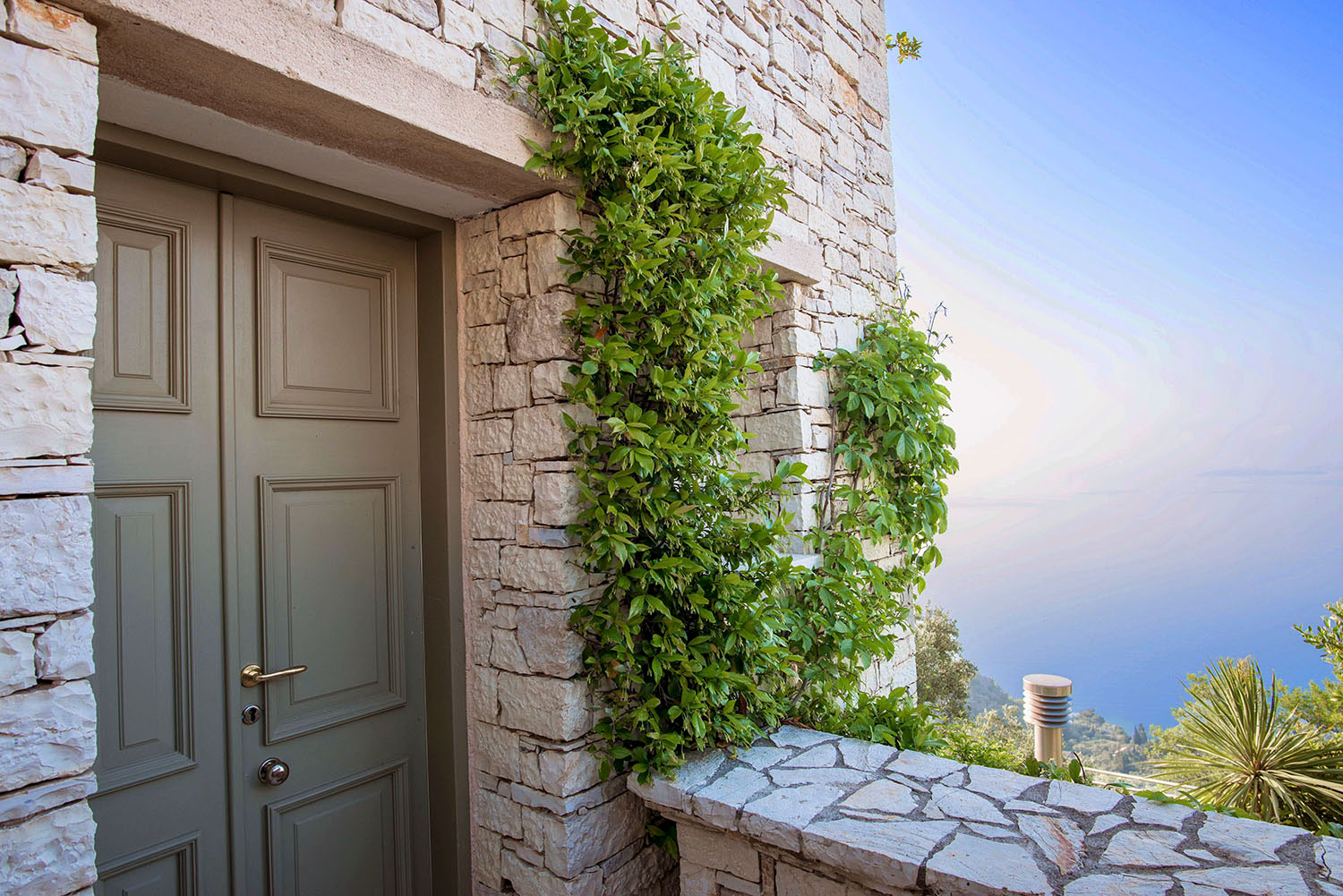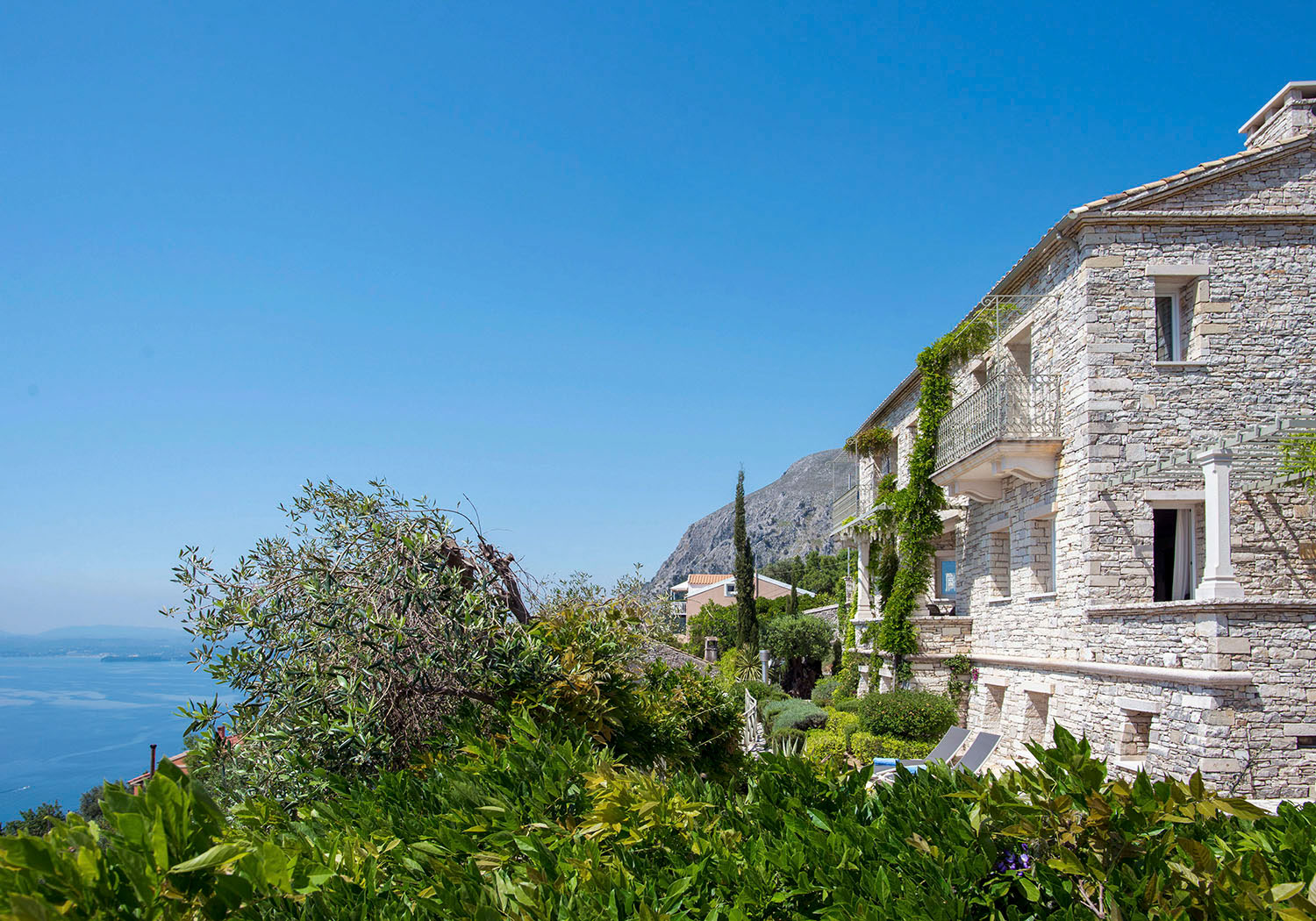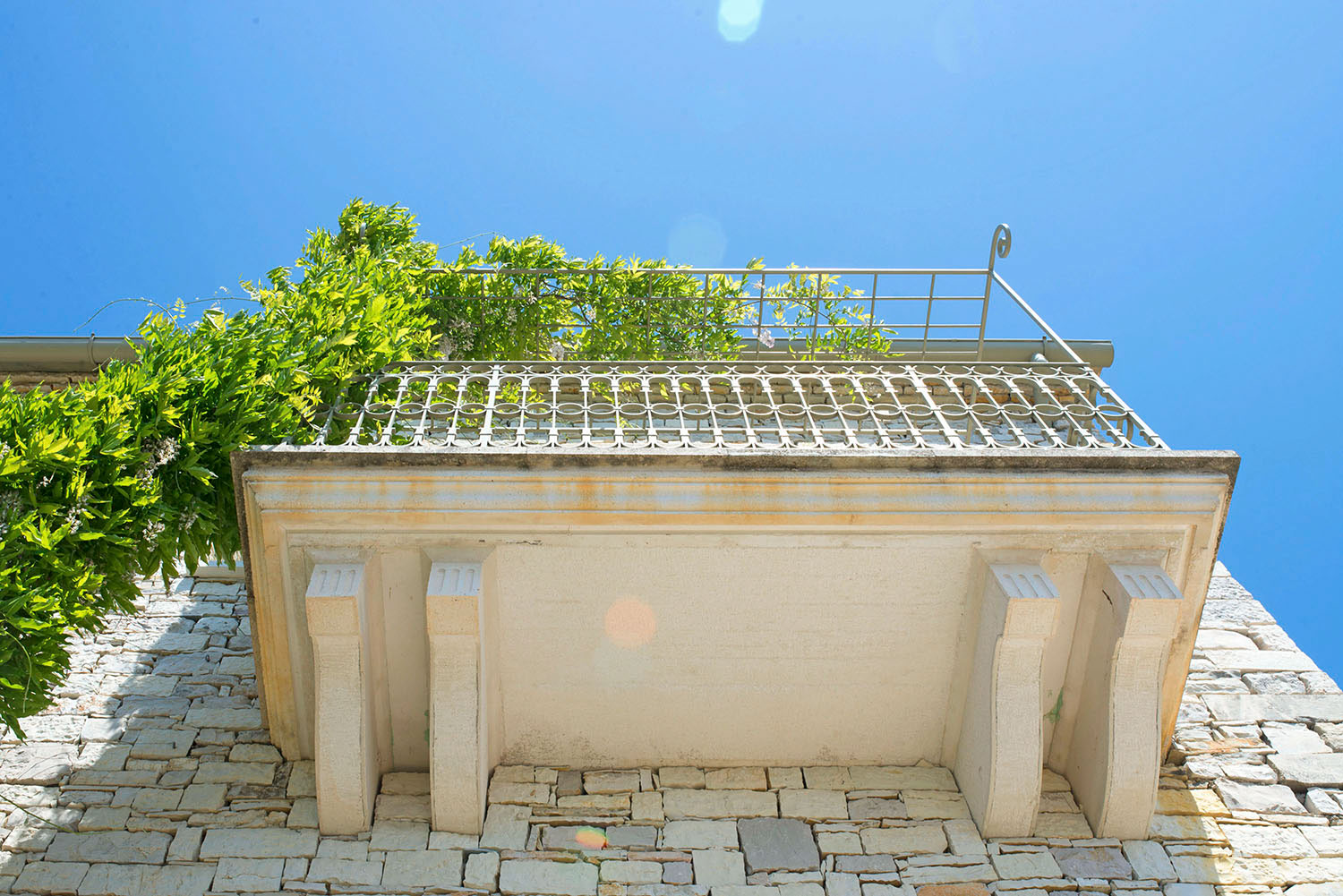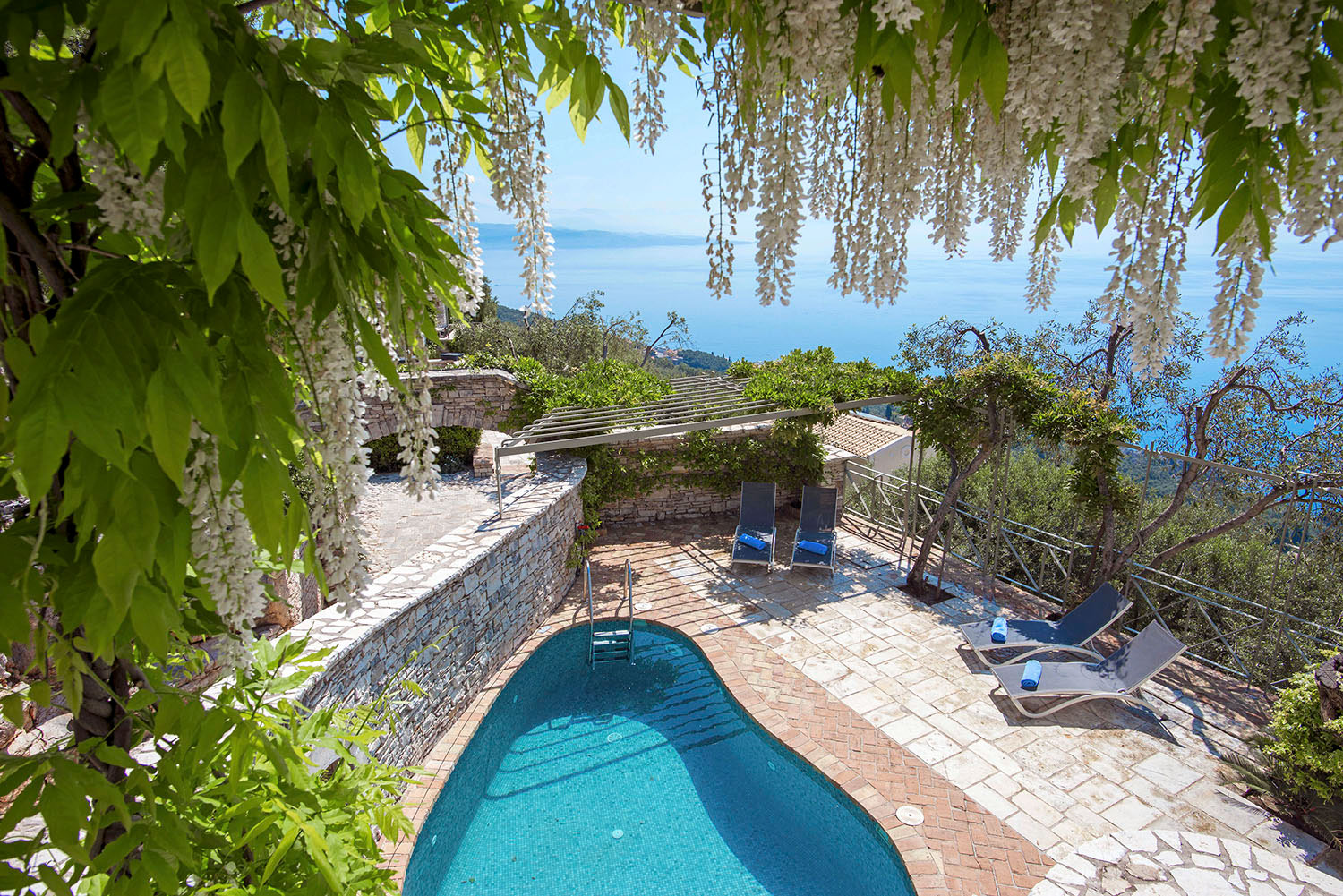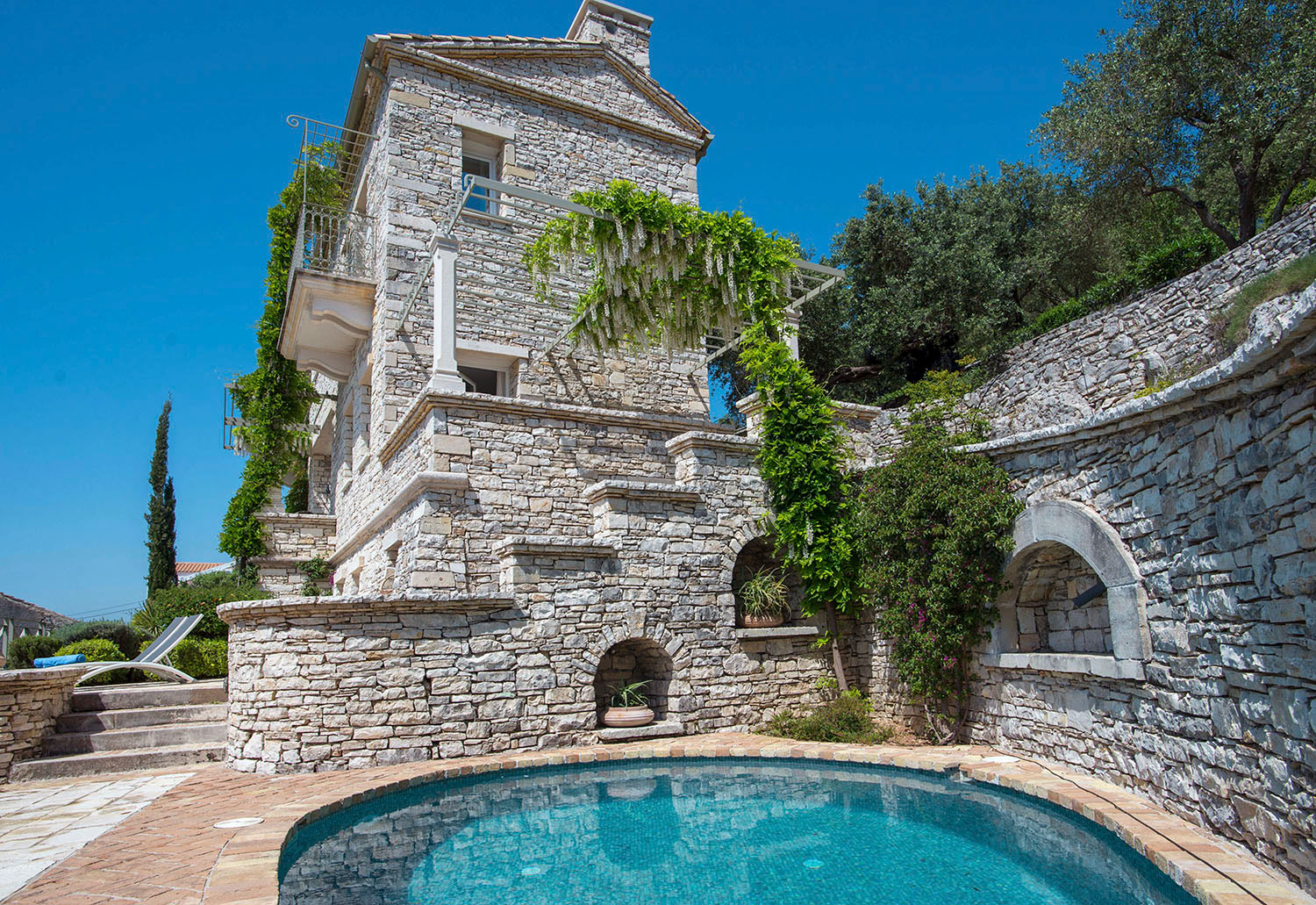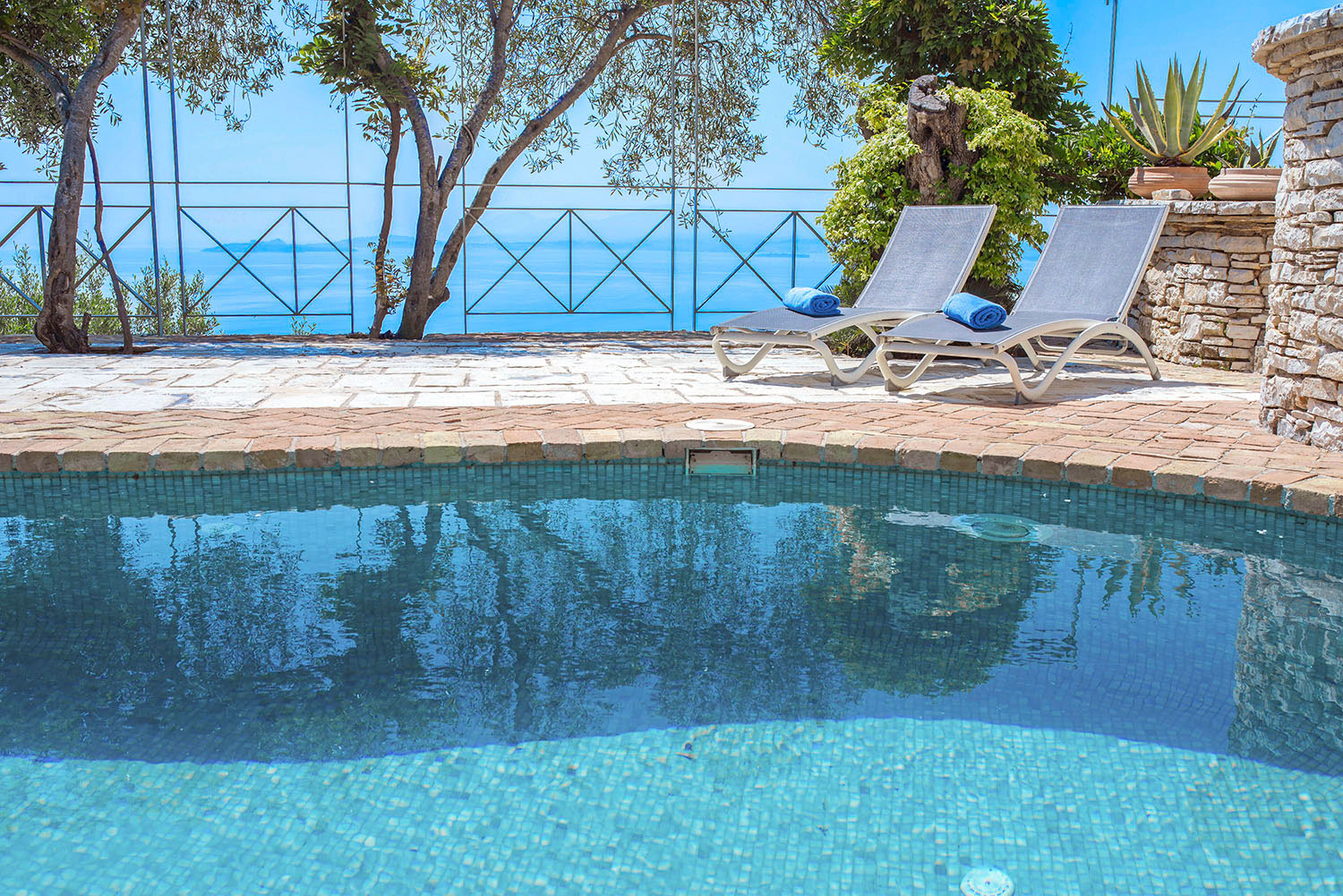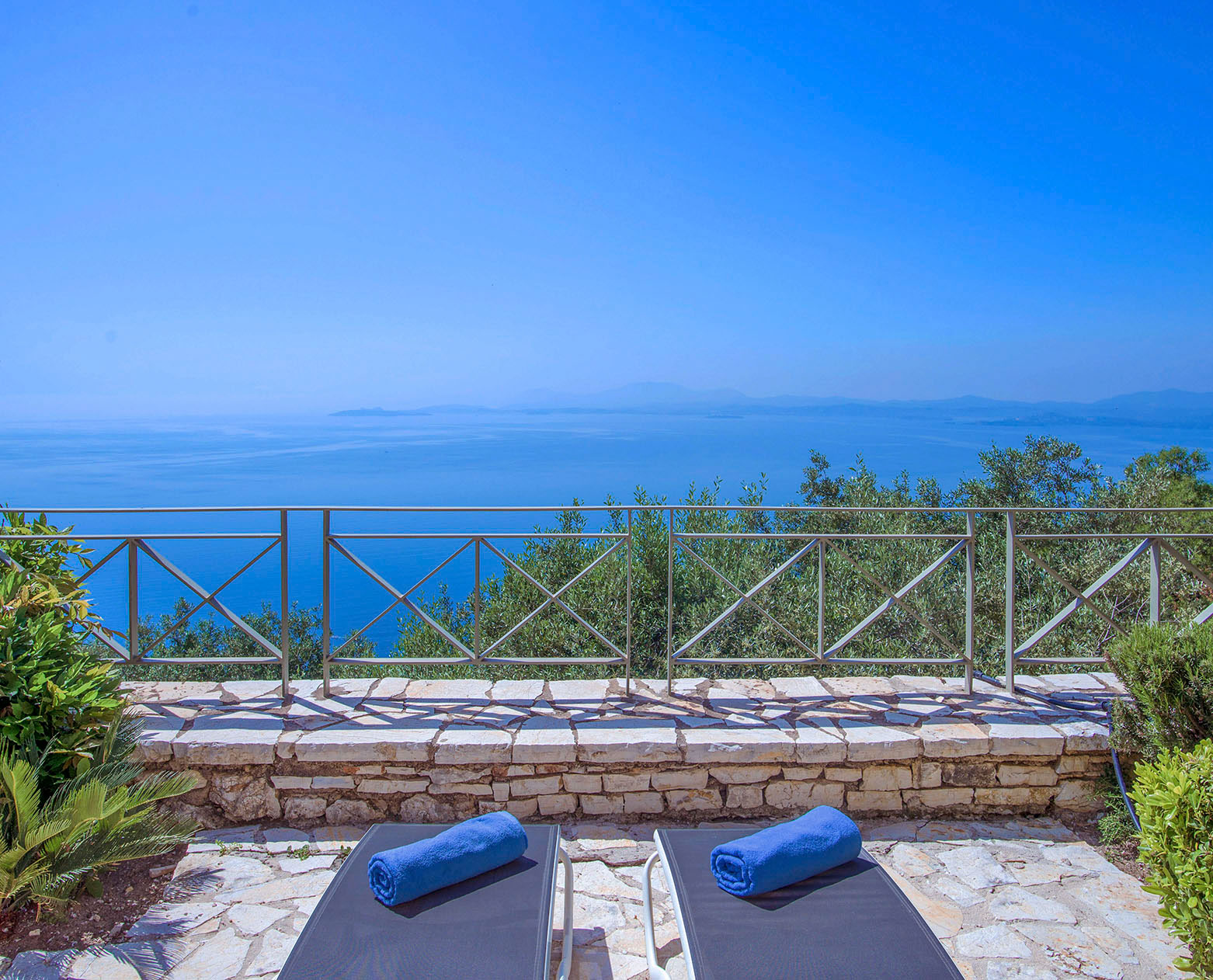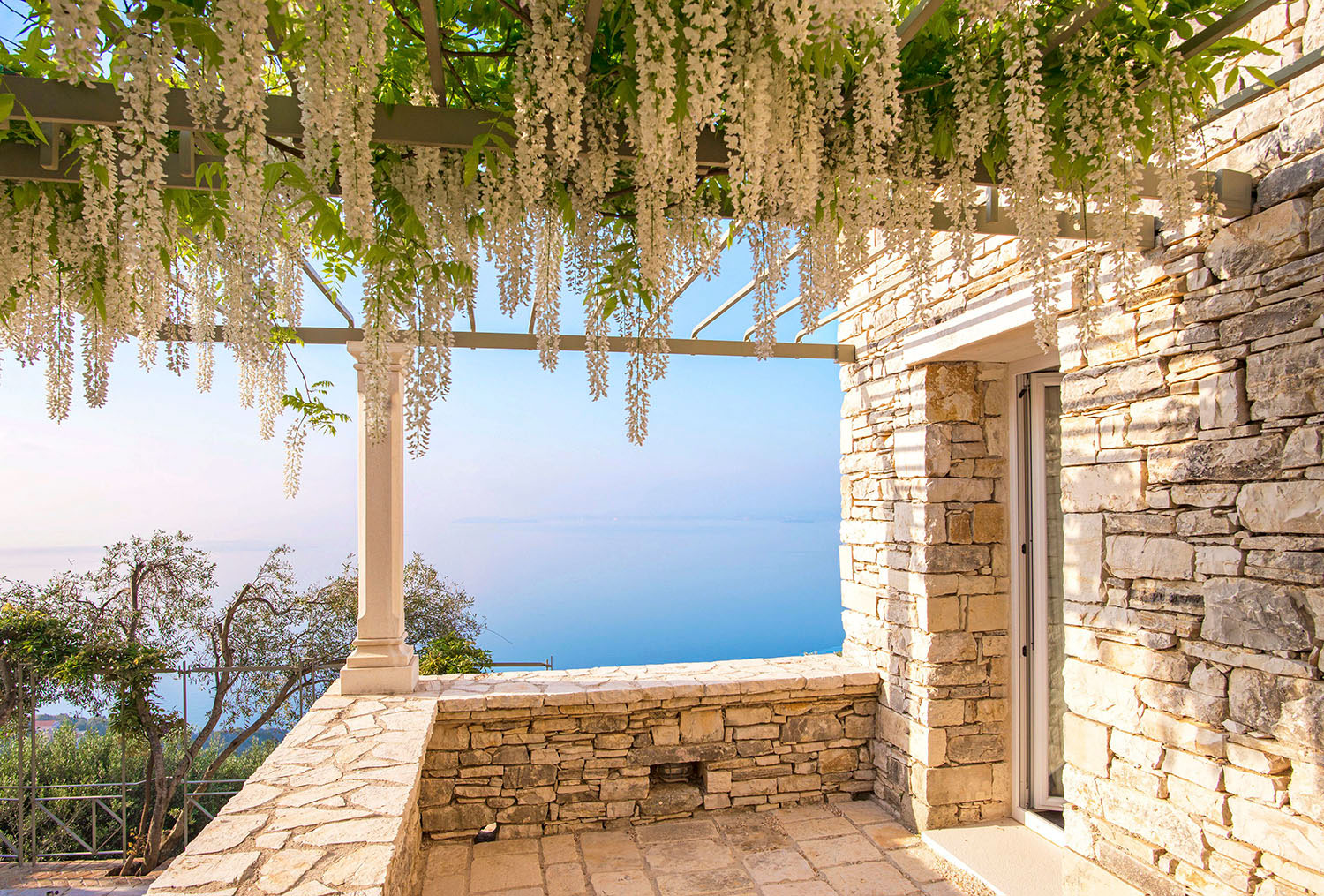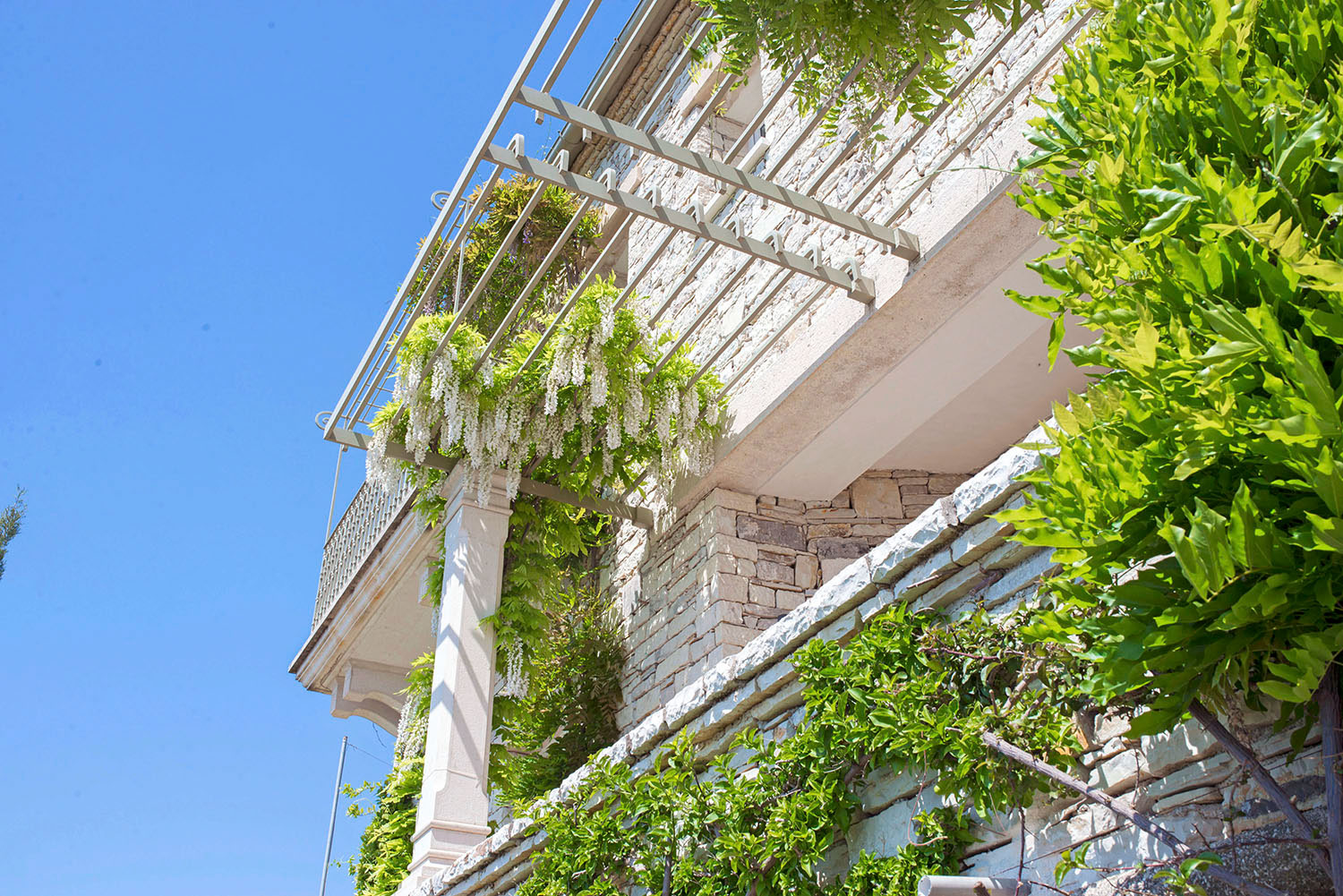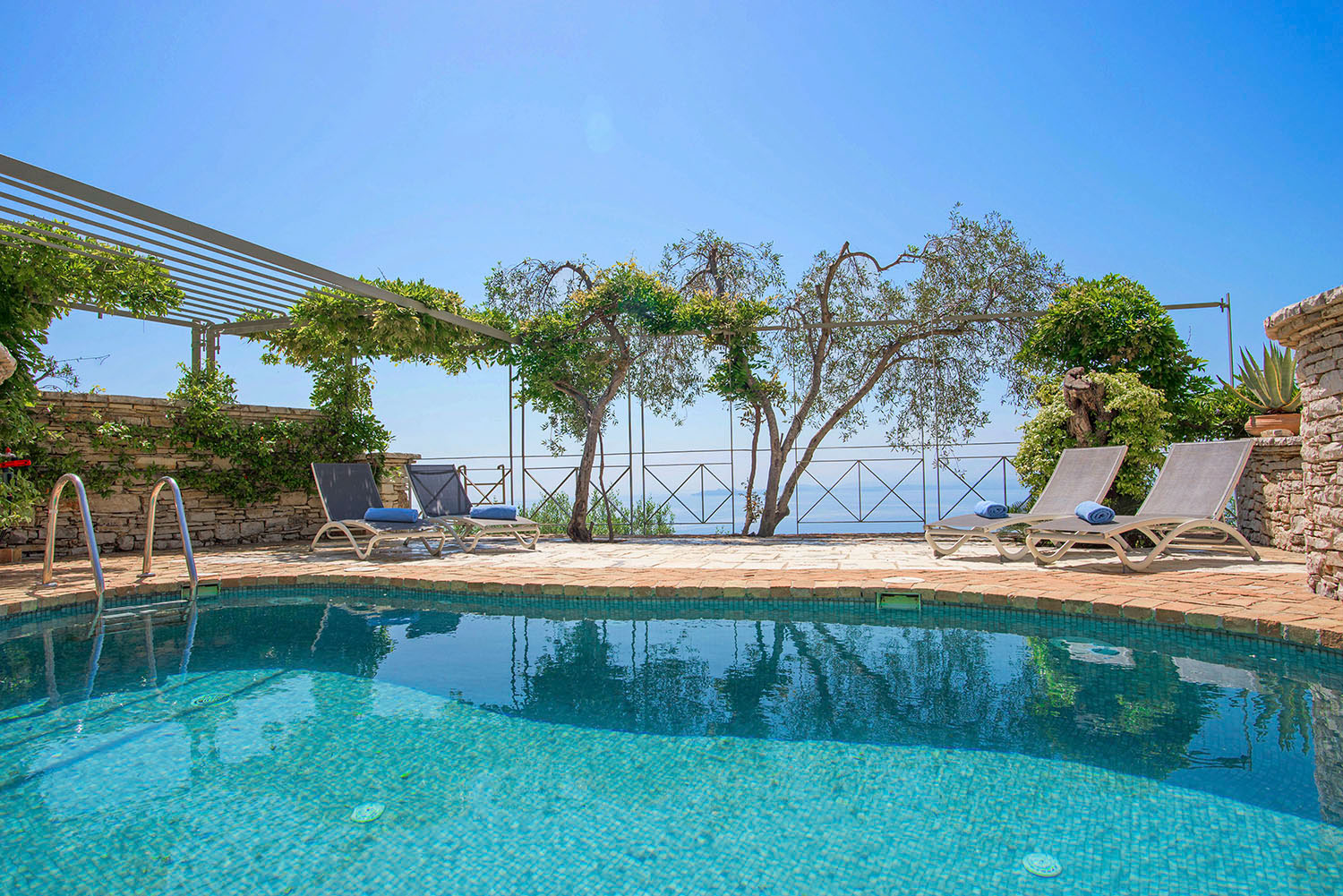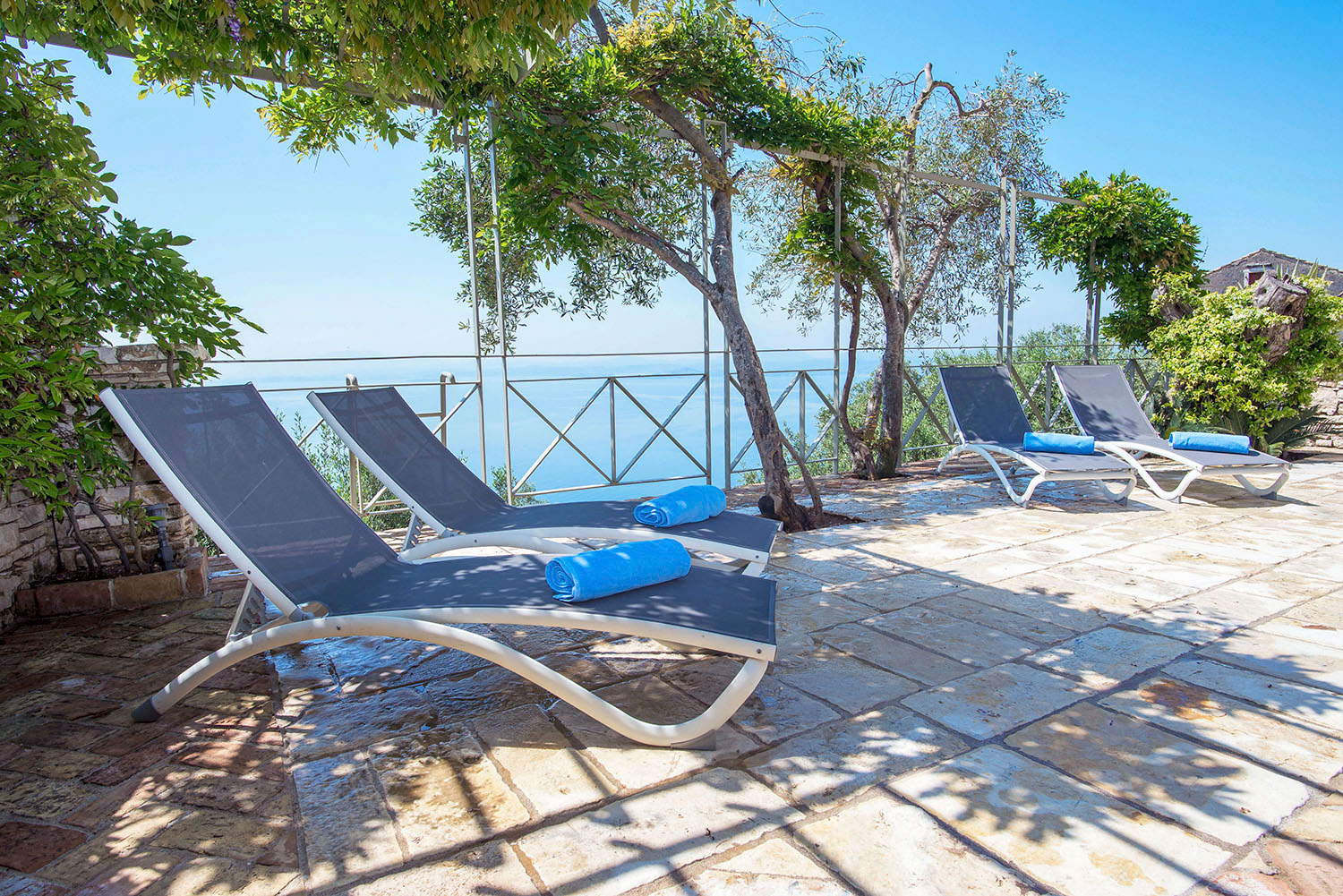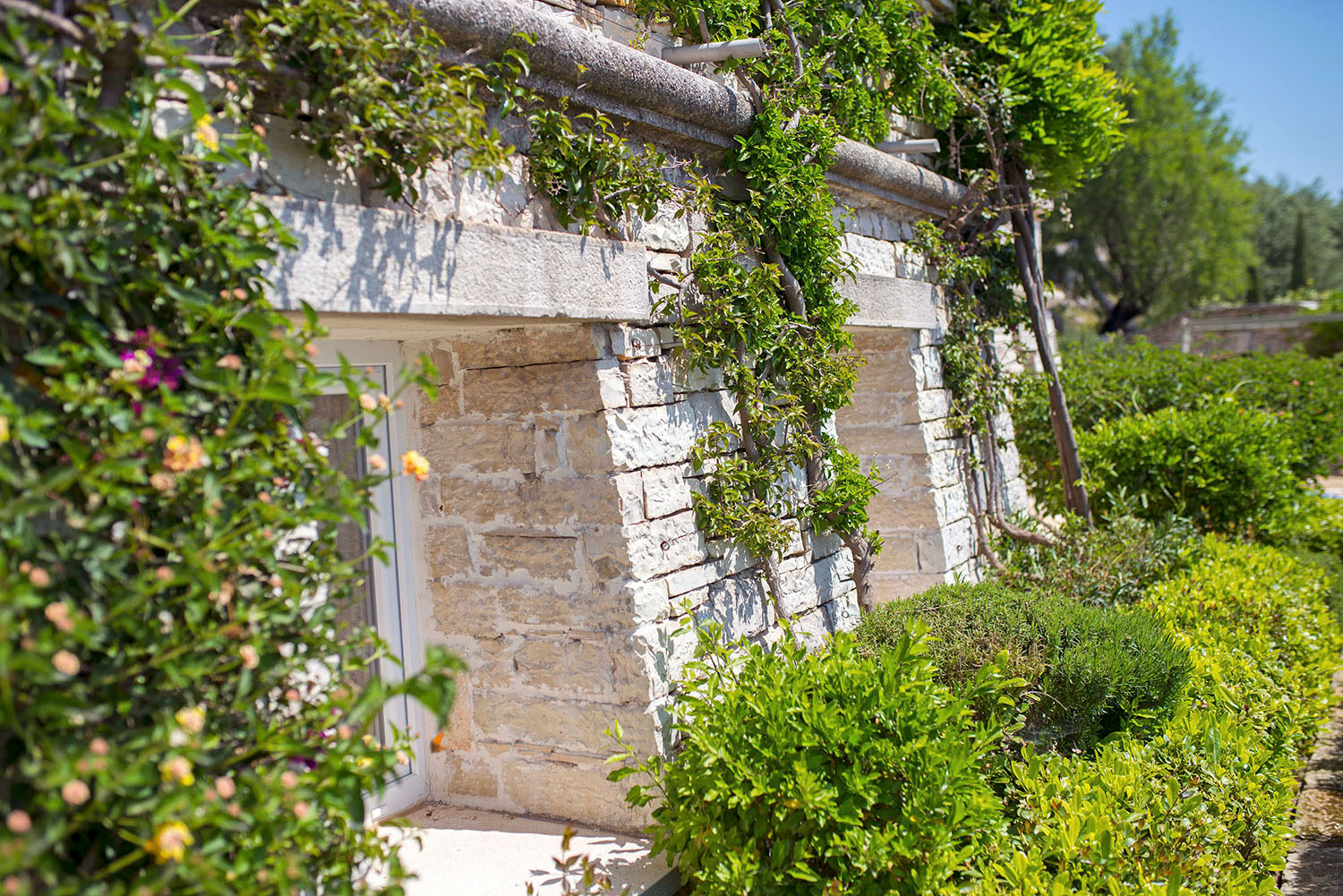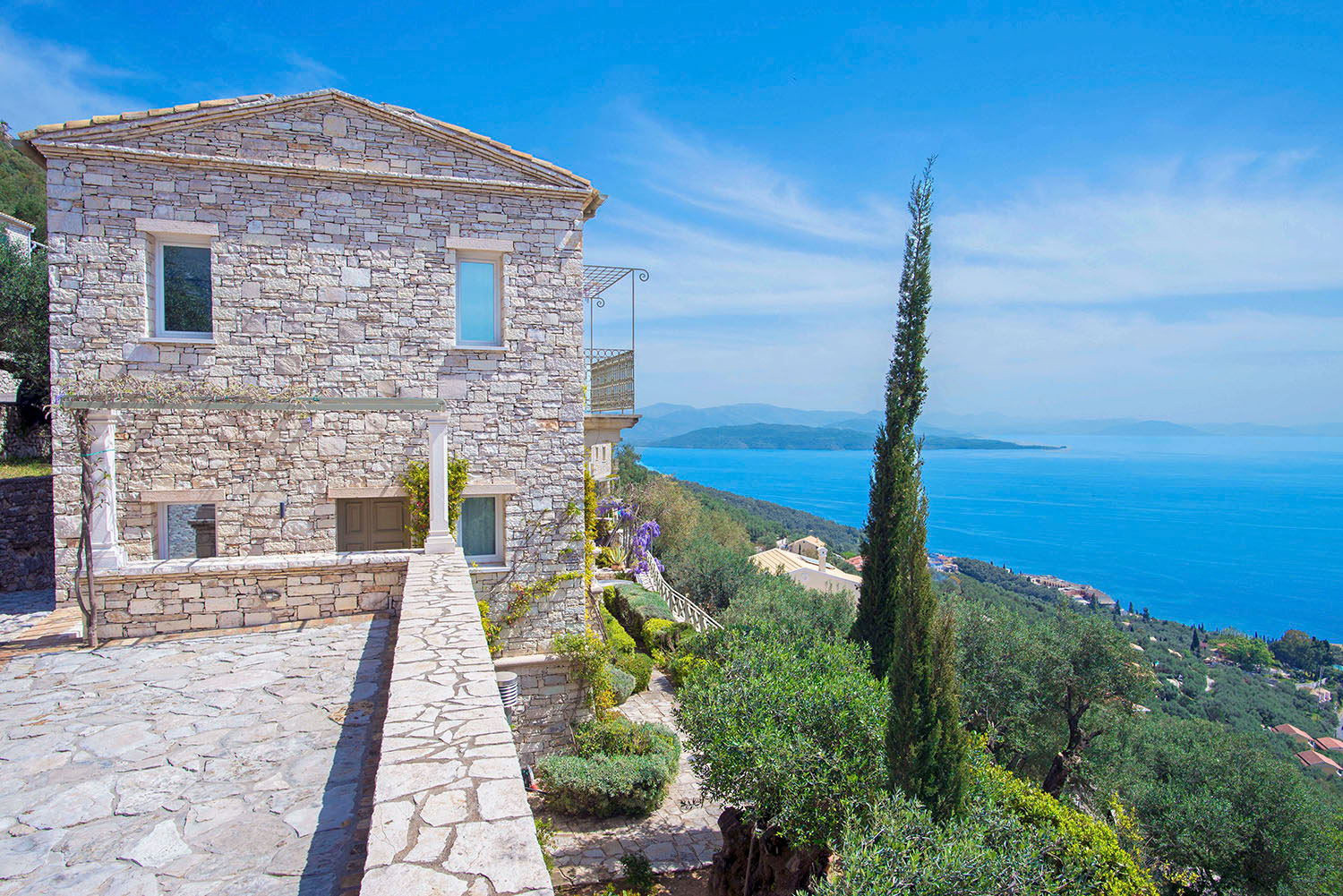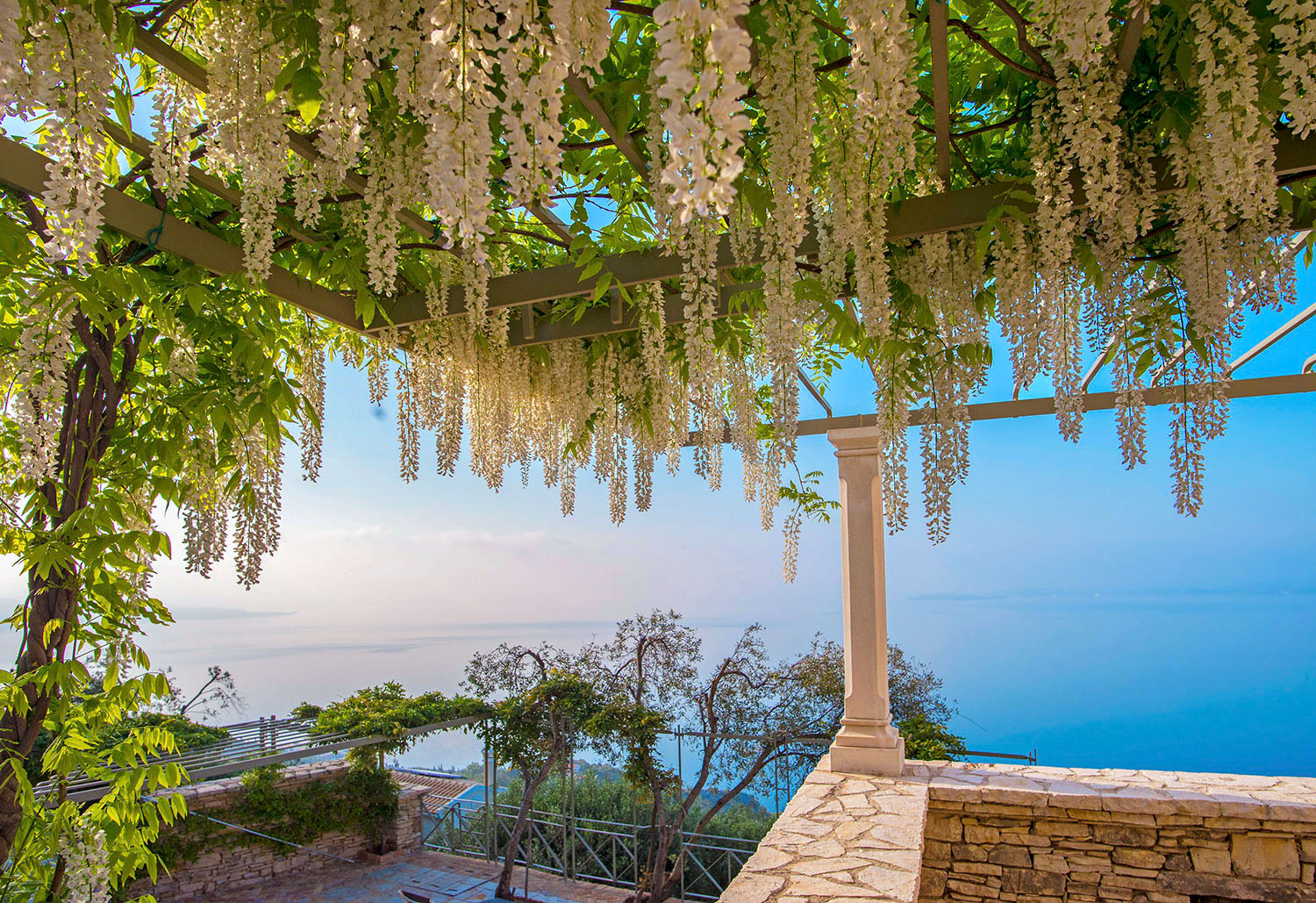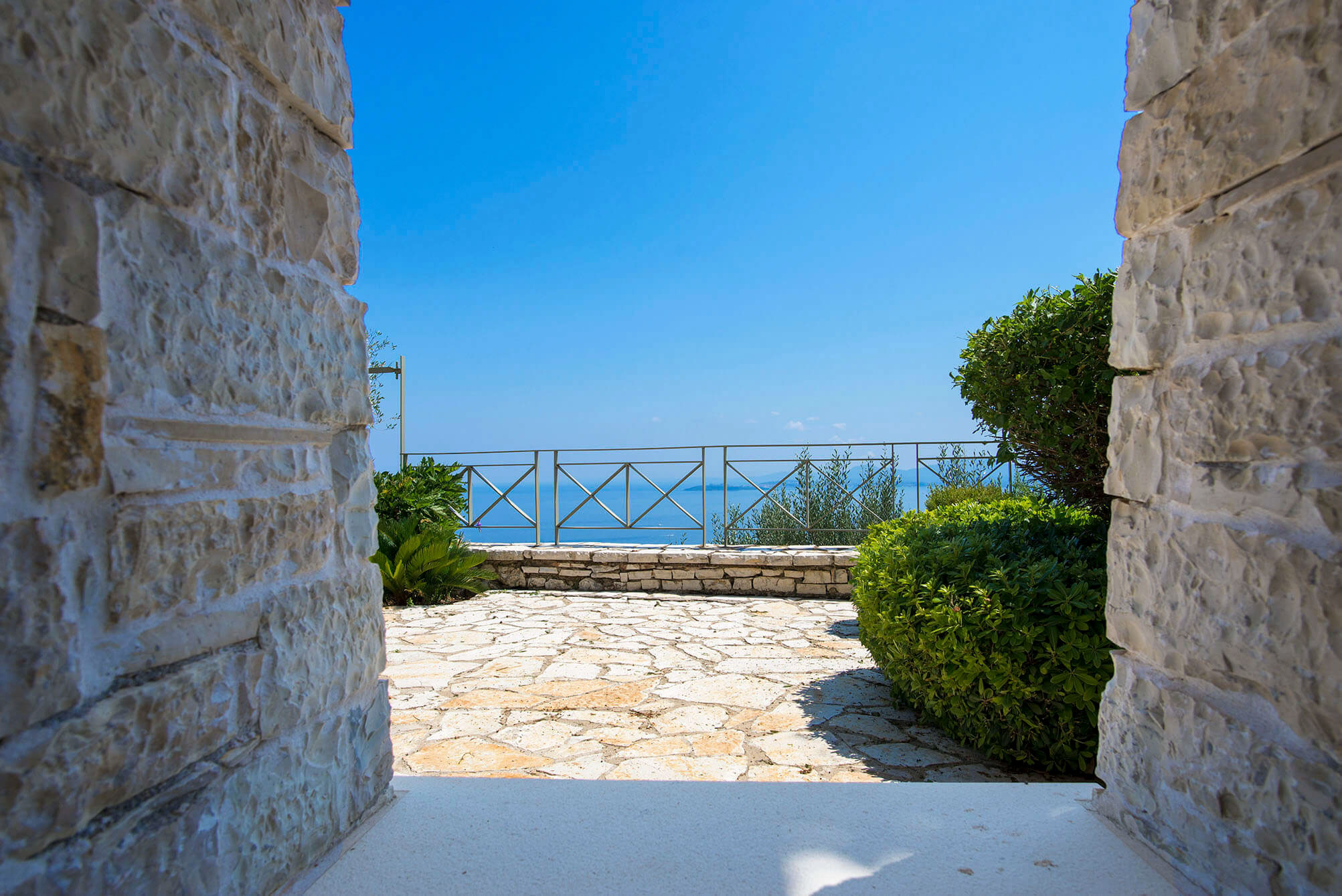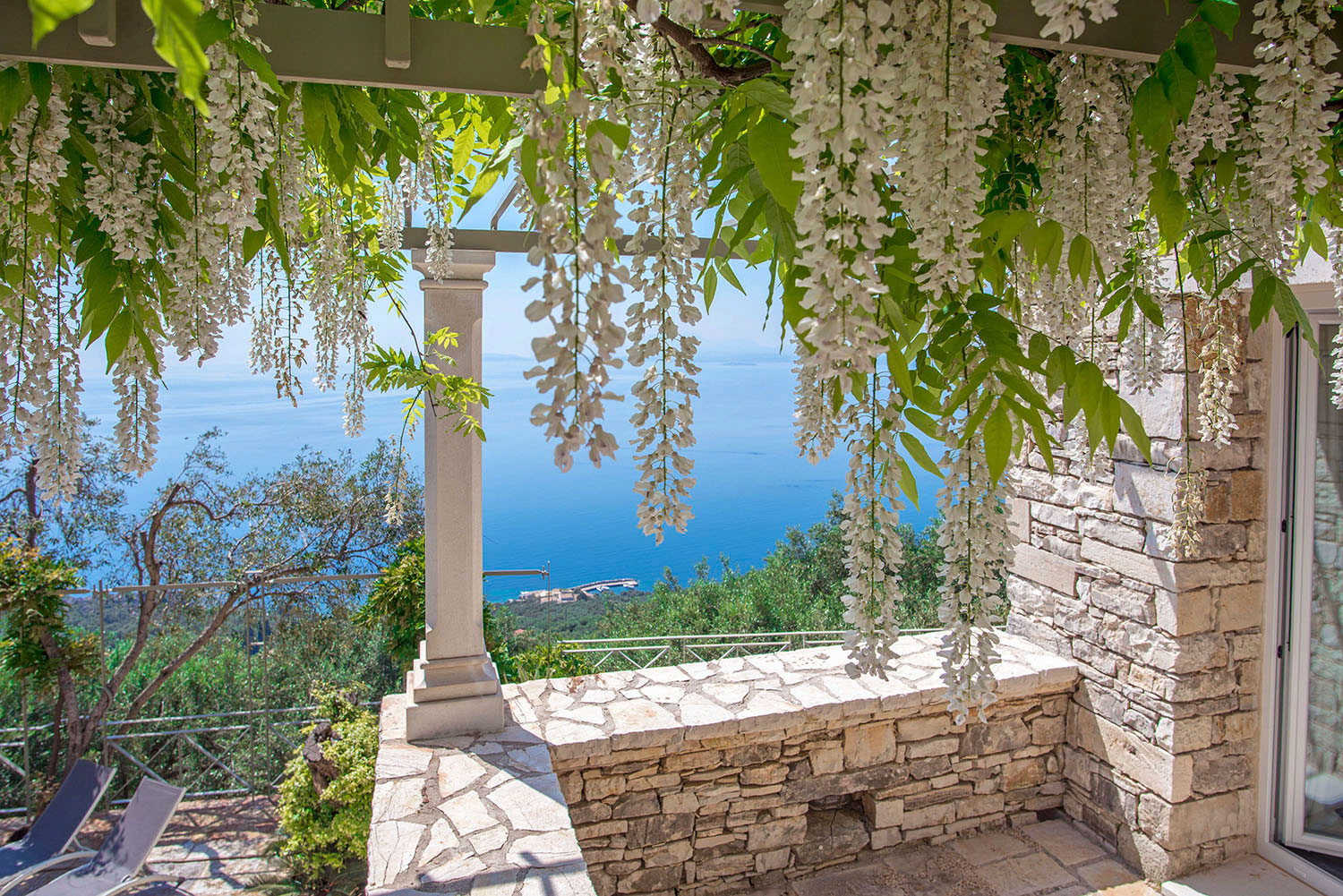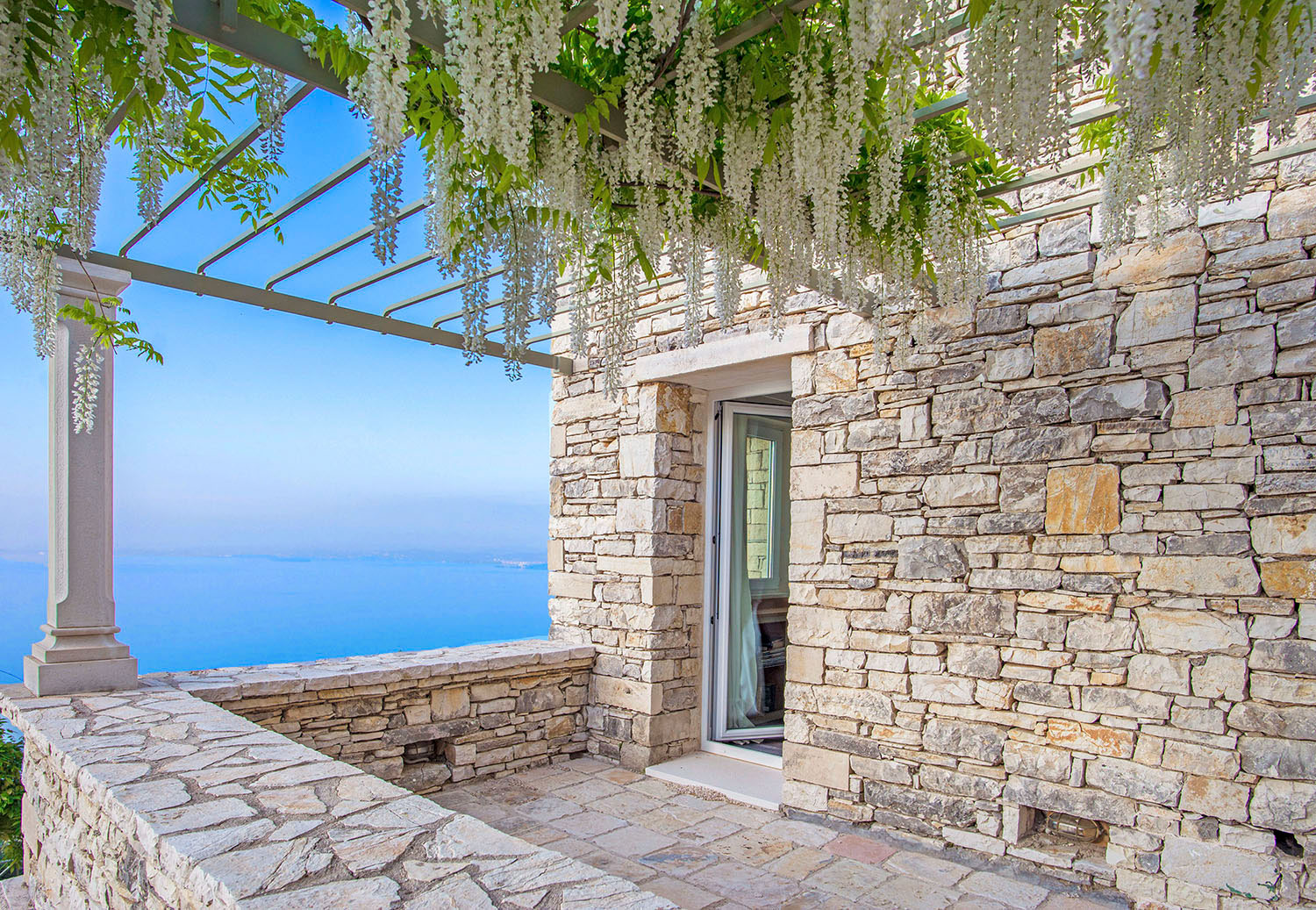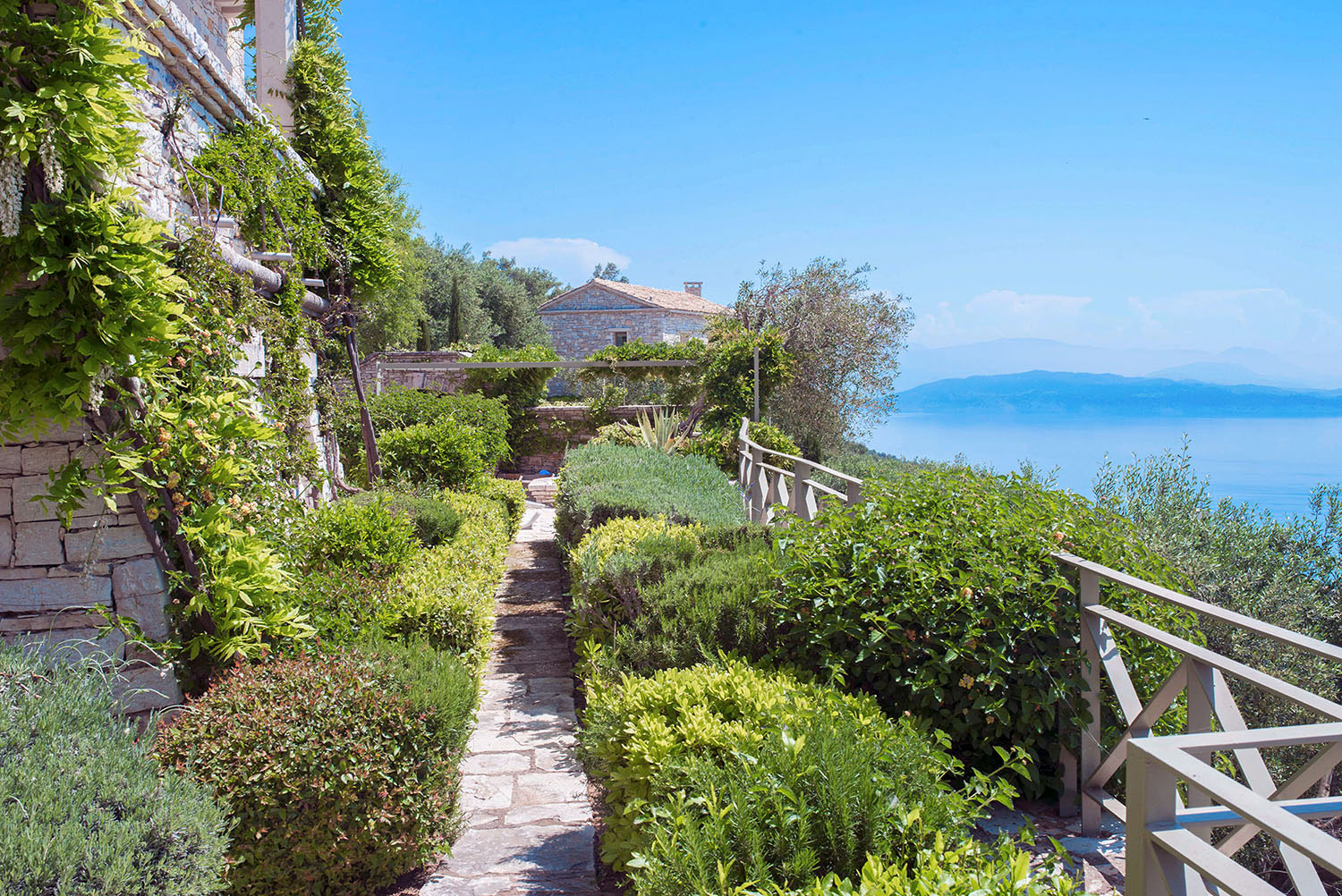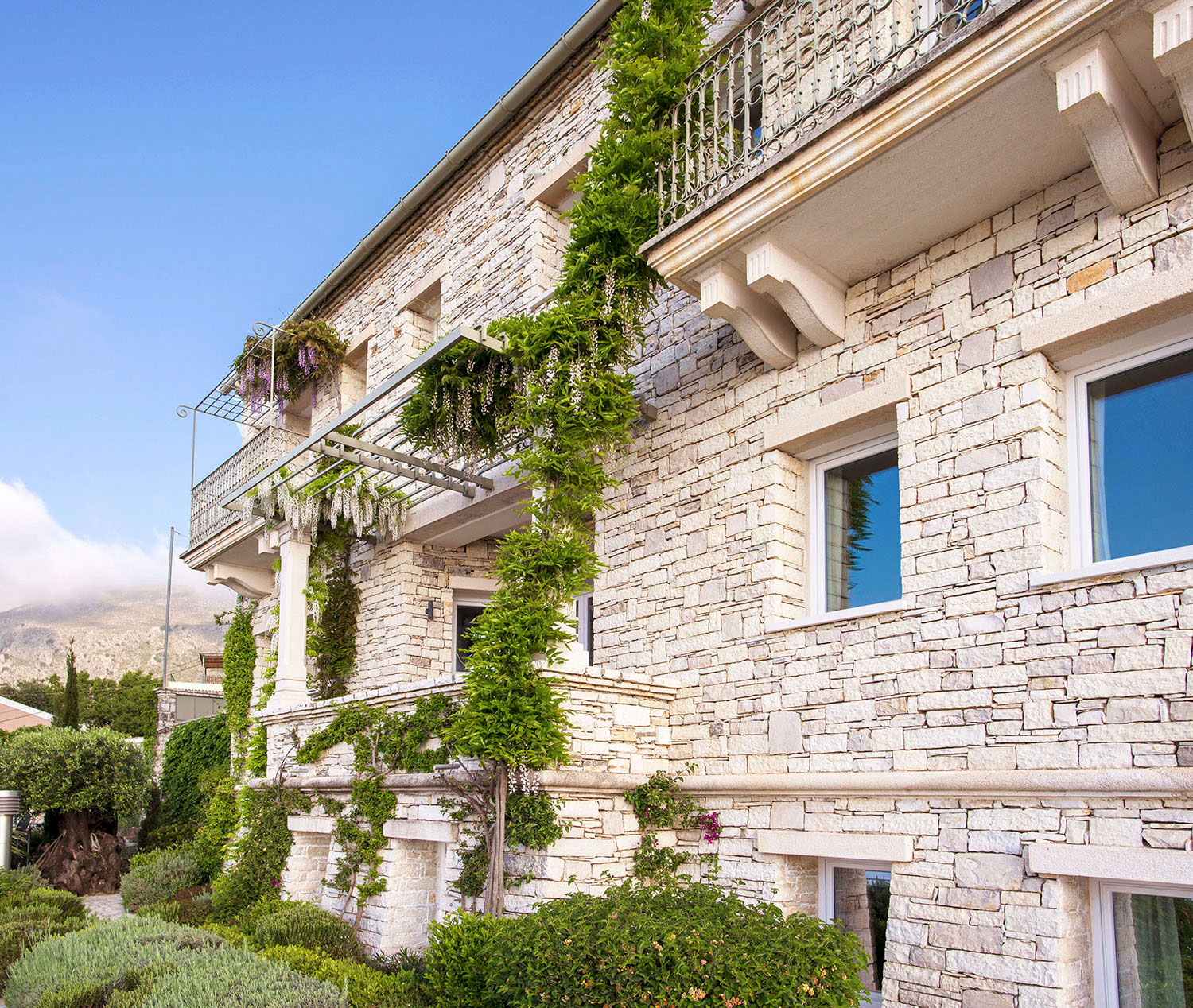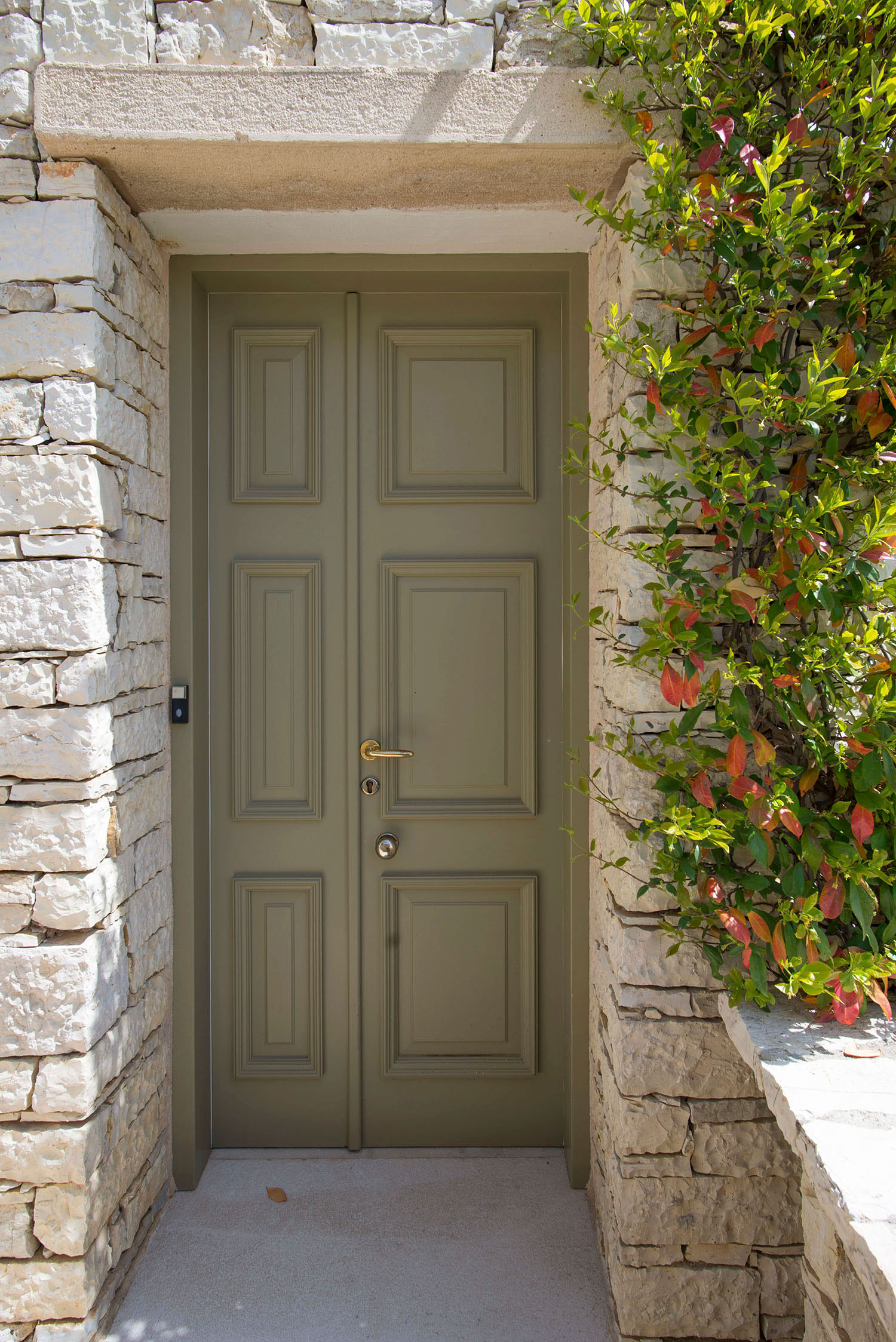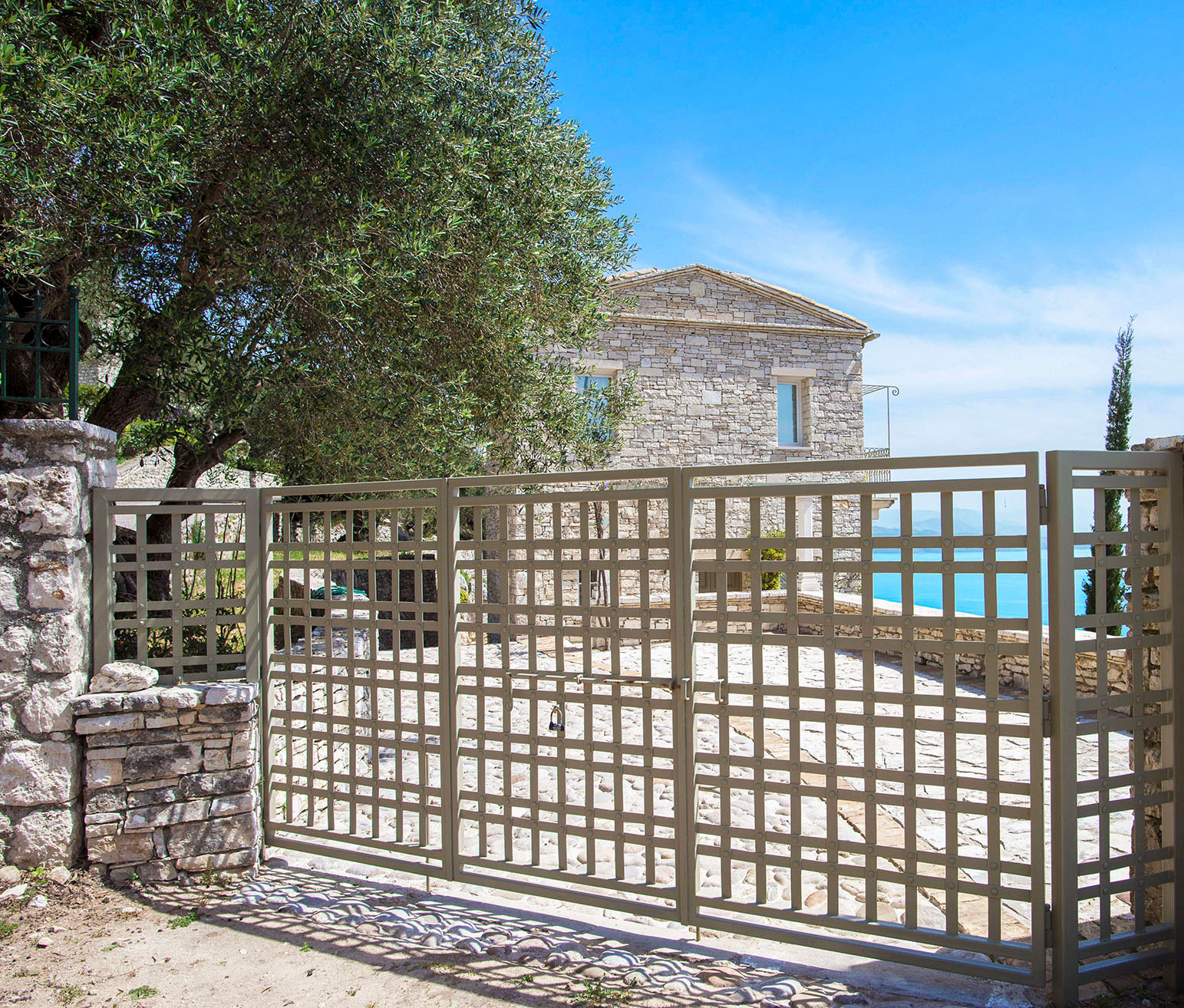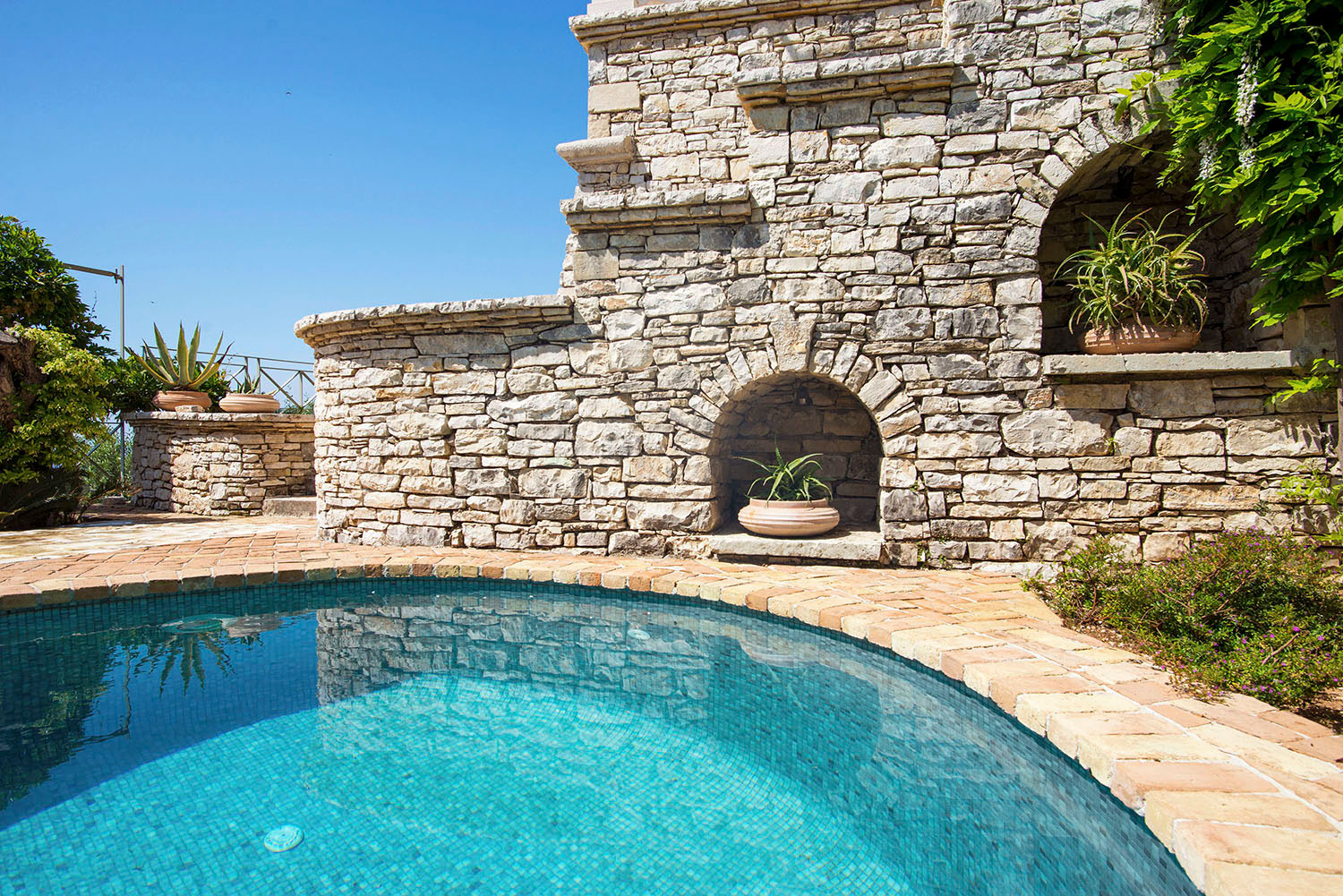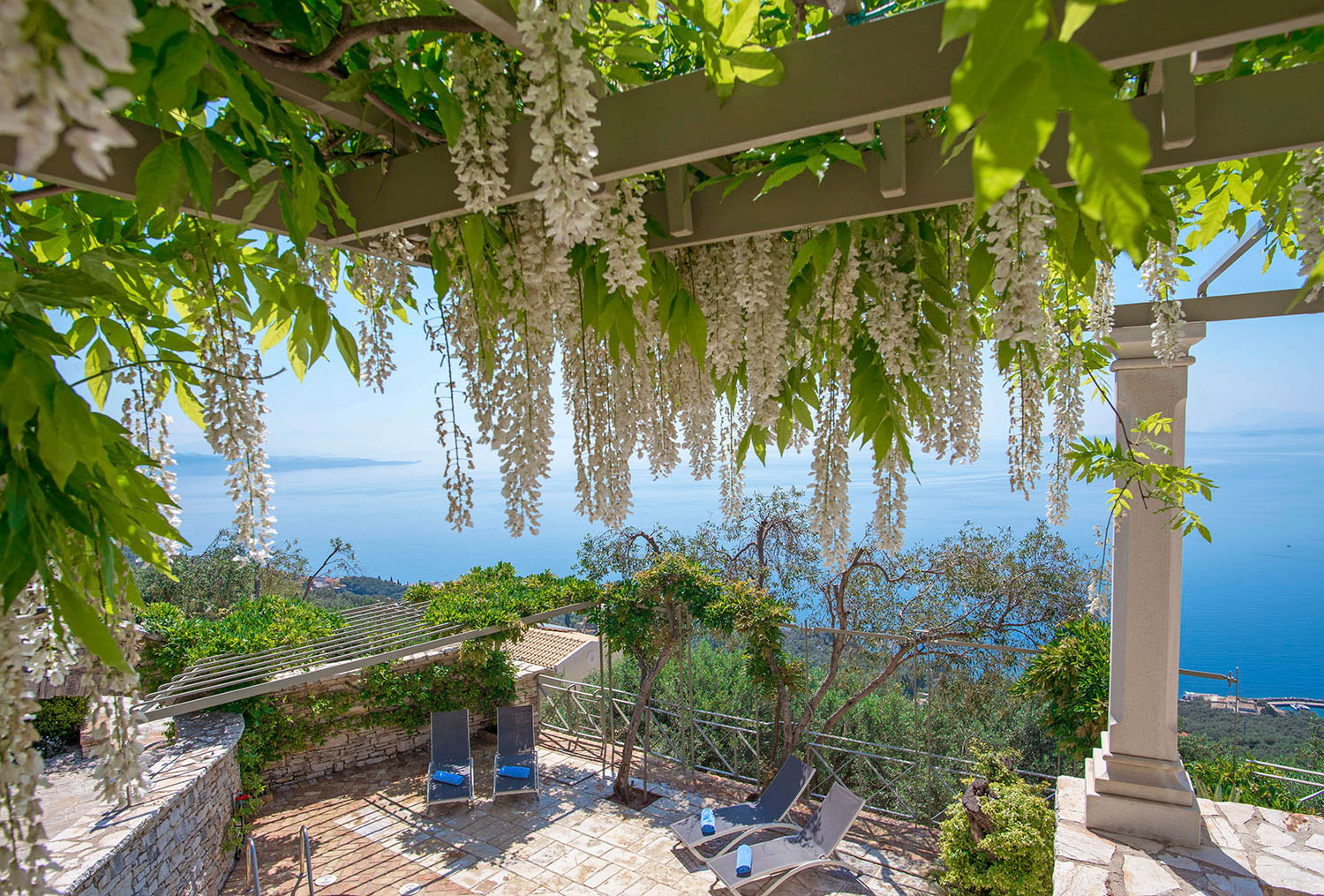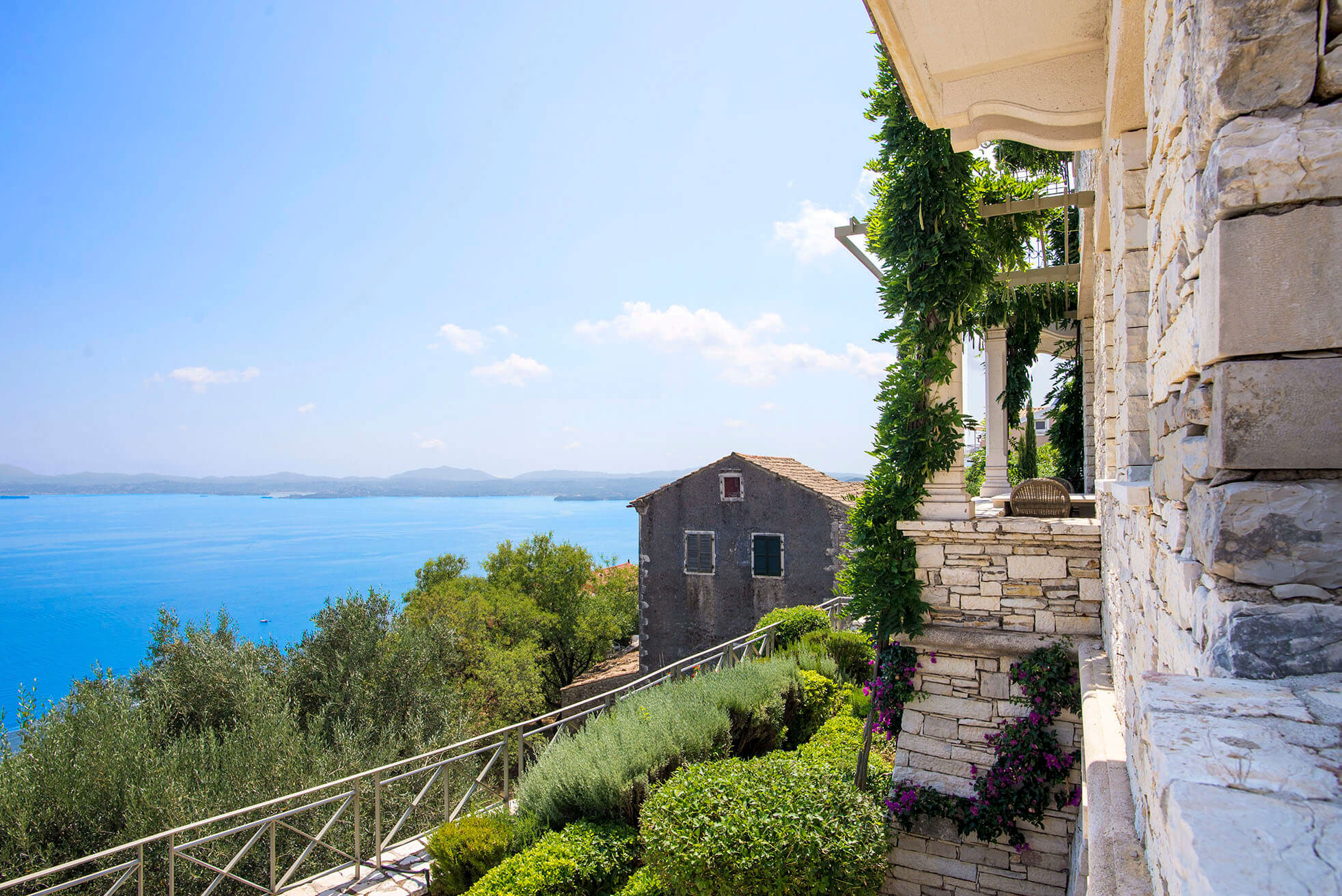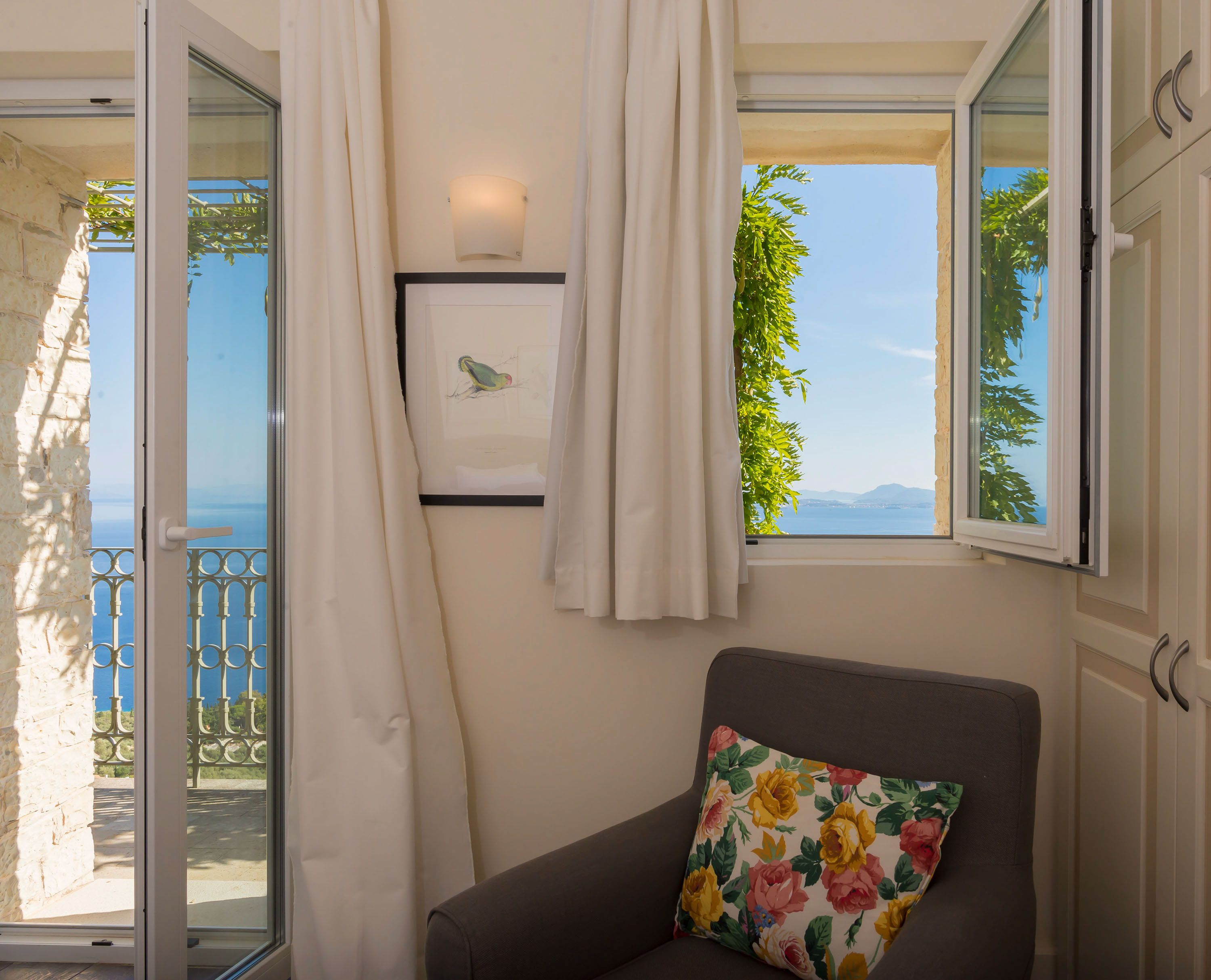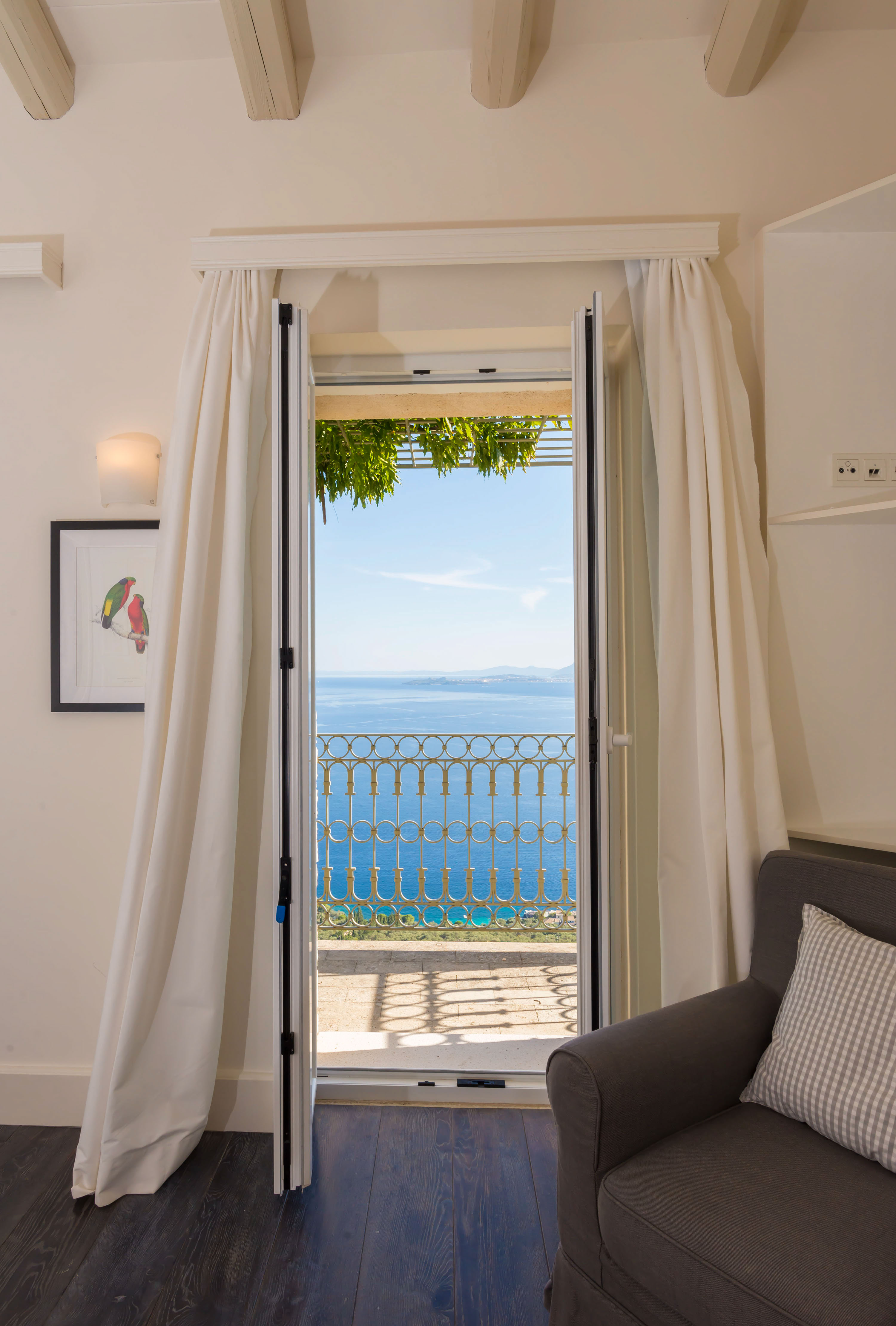 Why Blanche
This is the ideal destination to enjoy the beauty of Greece and completely recharge your batteries in a serene, warm and family-friendly environment. You will be close to wonderful beaches, water sports activities and very friendly greek restaurants. The house is very comfortable, surrounded by nature and offers privacy and serenity.
Location
Blanche is located in Apolisi, a very picturesque little village on a hill overlooking Nissaki bay, situated 23km from Corfu town and the airport. This house is close to charming beaches, walking paths and family-run greek restaurants.
The house
This house offers to its residents a feeling of tranquility, comfort and wellbeing. The natural beauty of the surroundings with the olive trees, the cypresses and the views on the sea creates a unique atmosphere. Built with the will to combine tradition with technology, the goal was to respect the environment from an aesthetic point of view as well as an ecological one. All three bedrooms have their own en suite bathroom and have views over the sea. The house offers an outdoor dining space on the terrace, as well as an indoor one. There is a very comfortable living room with plenty of space for 6 guests and a fully equipped kitchen.
Details
Availability
Reservation Form