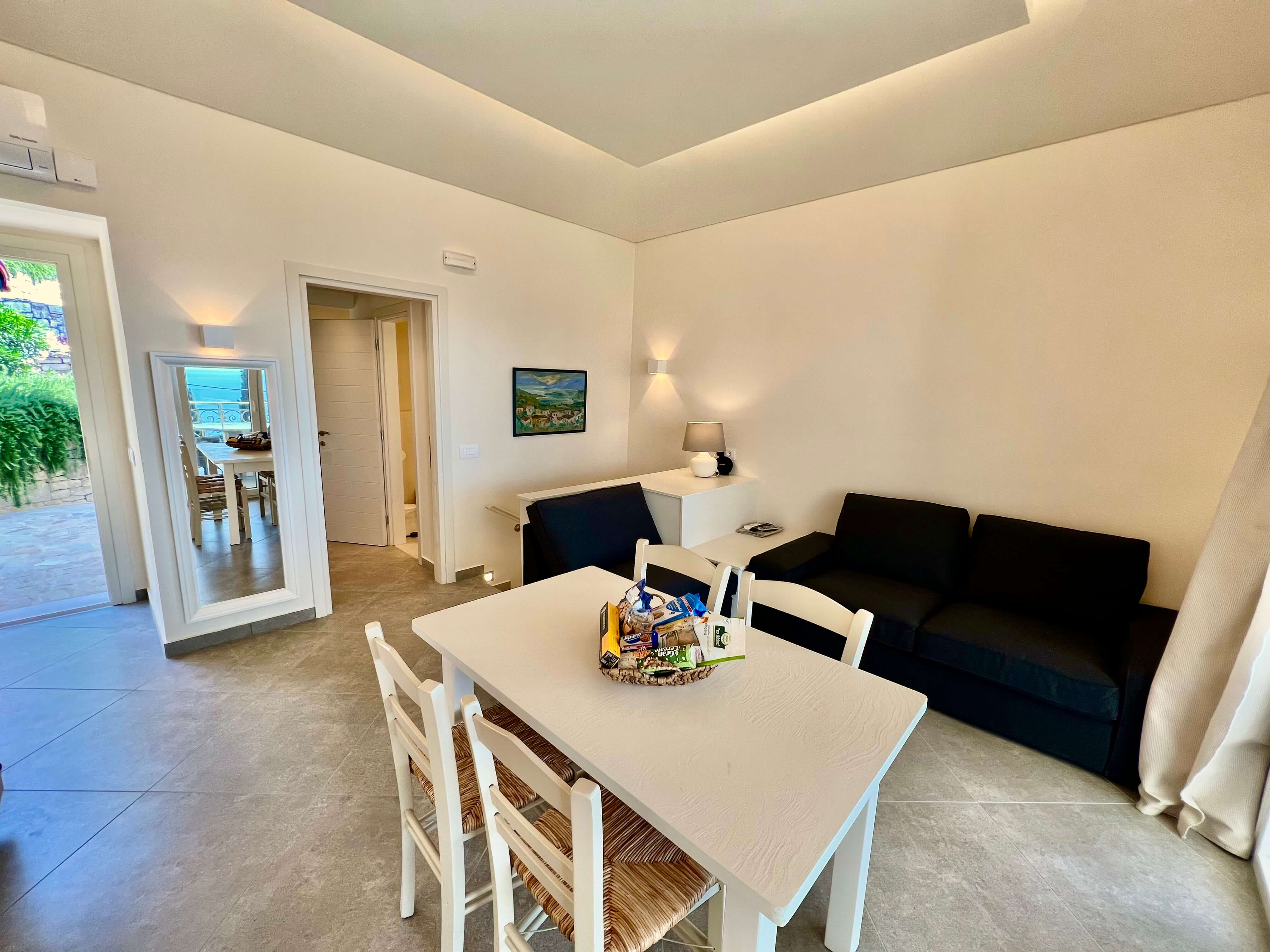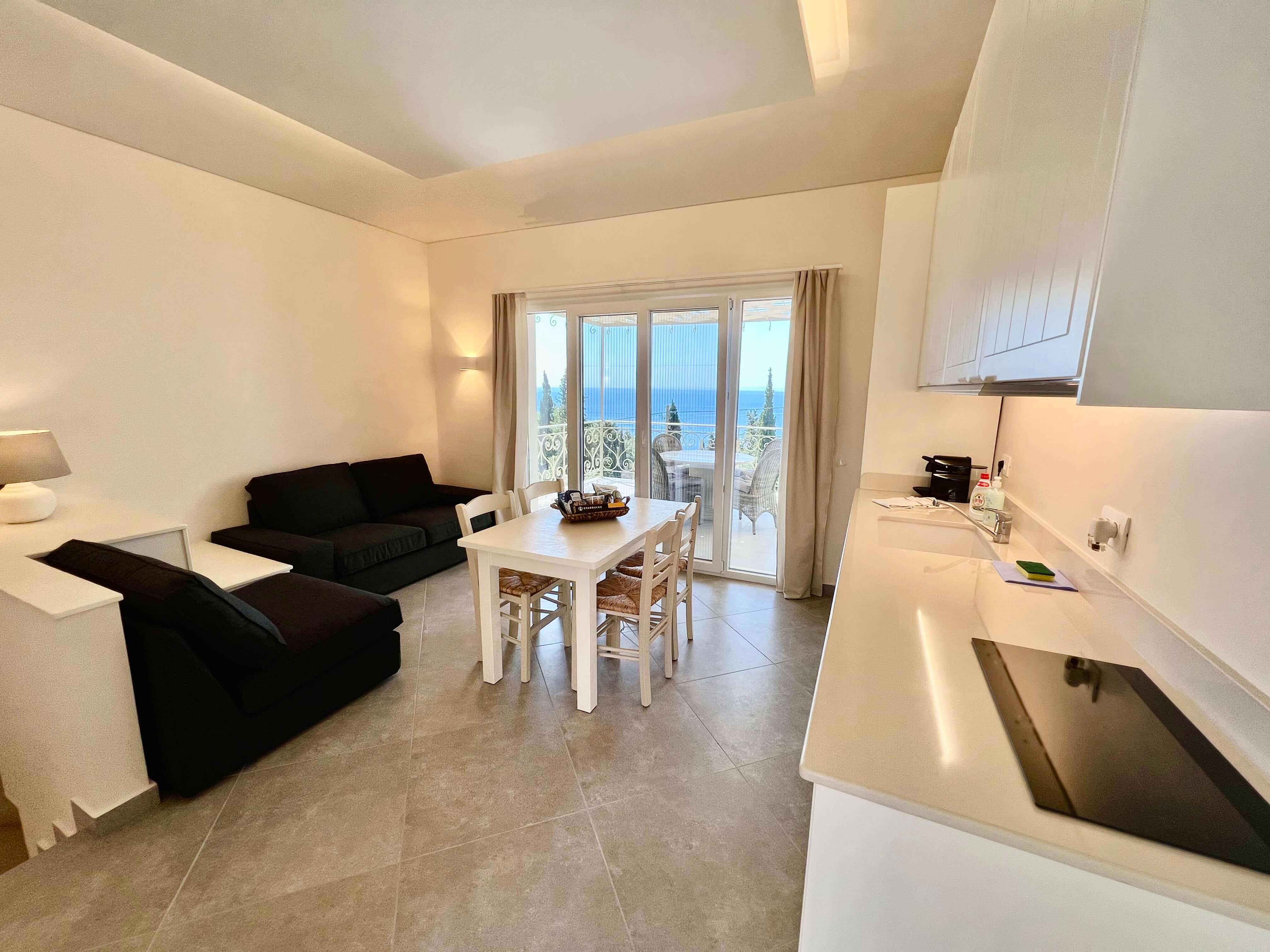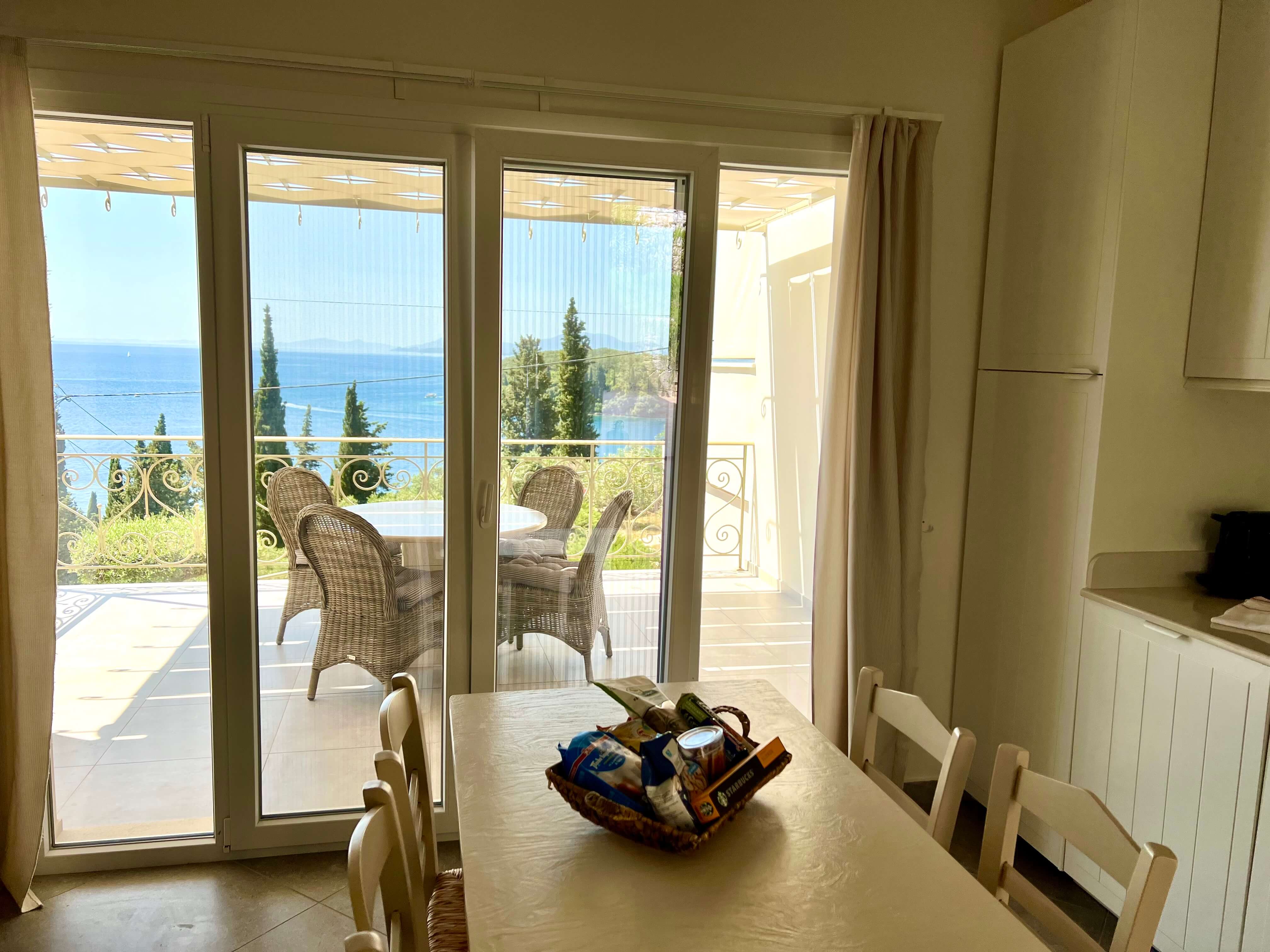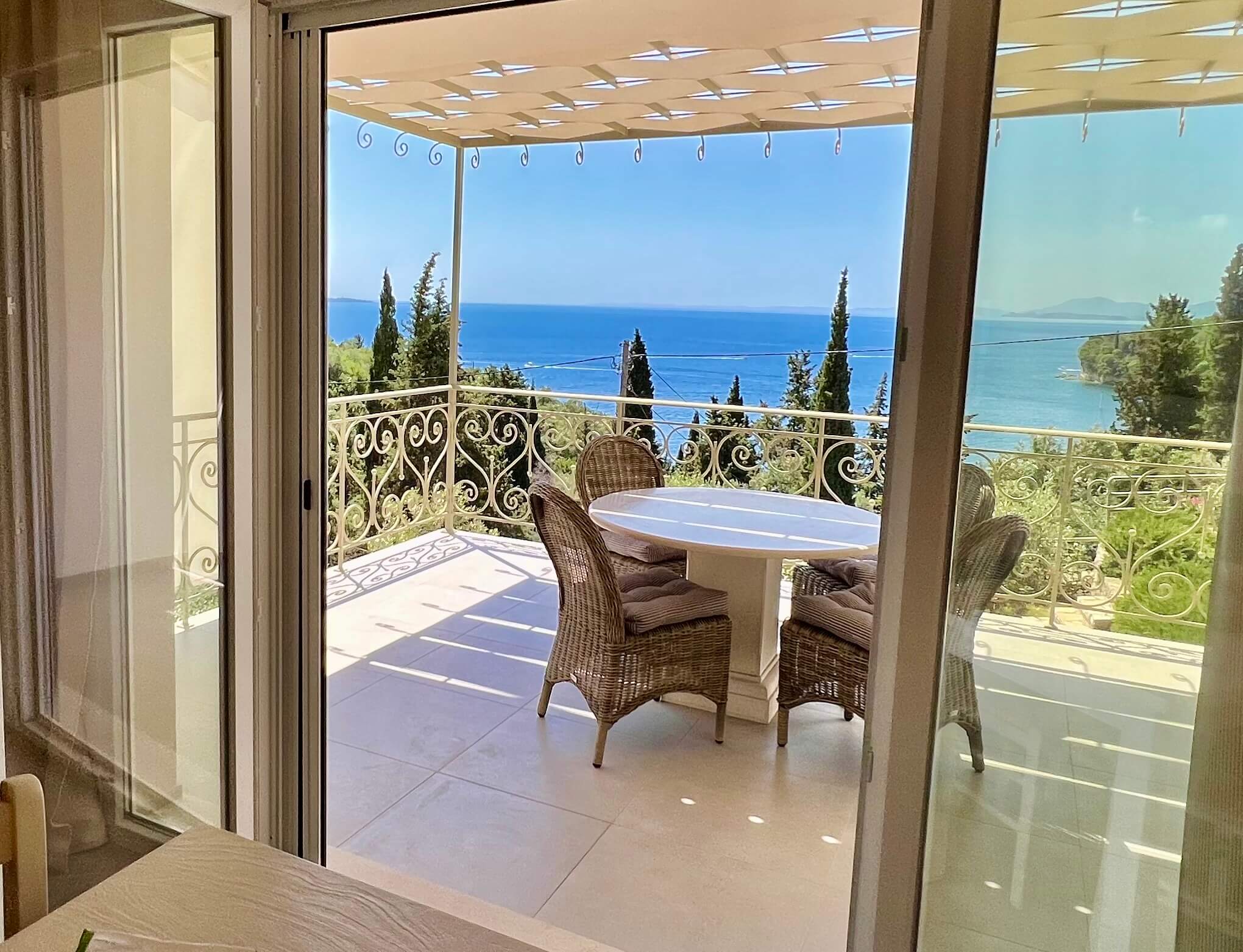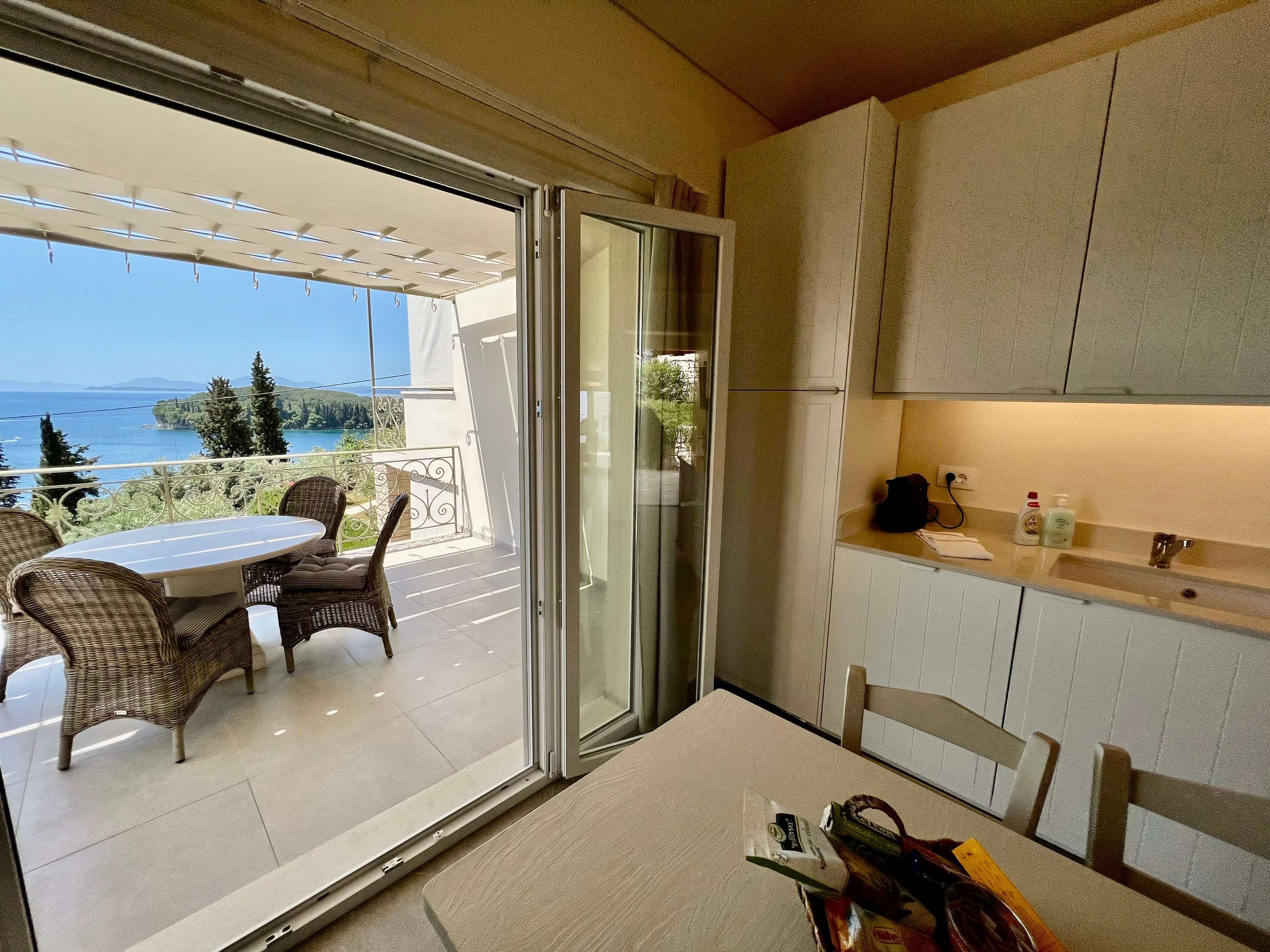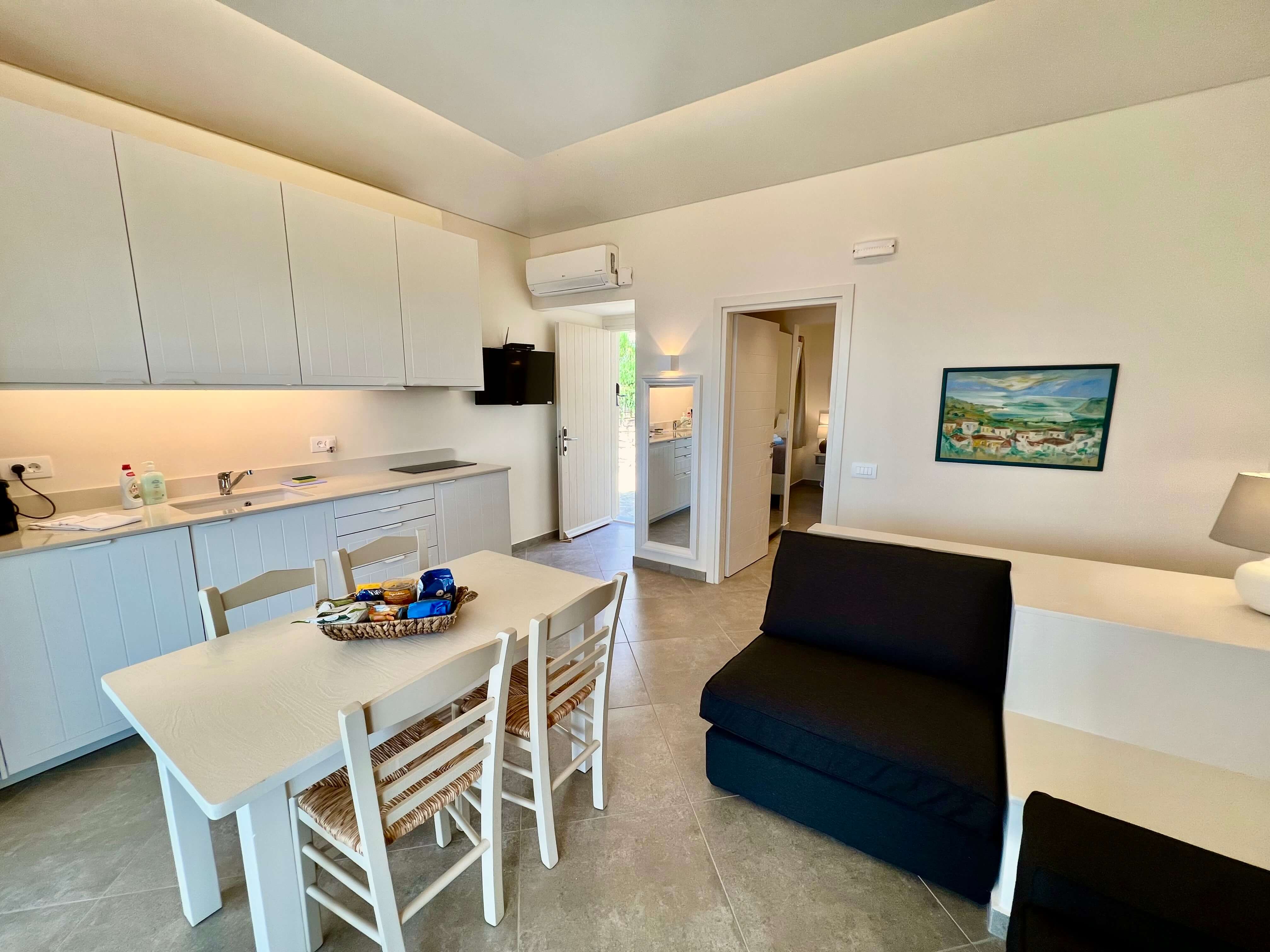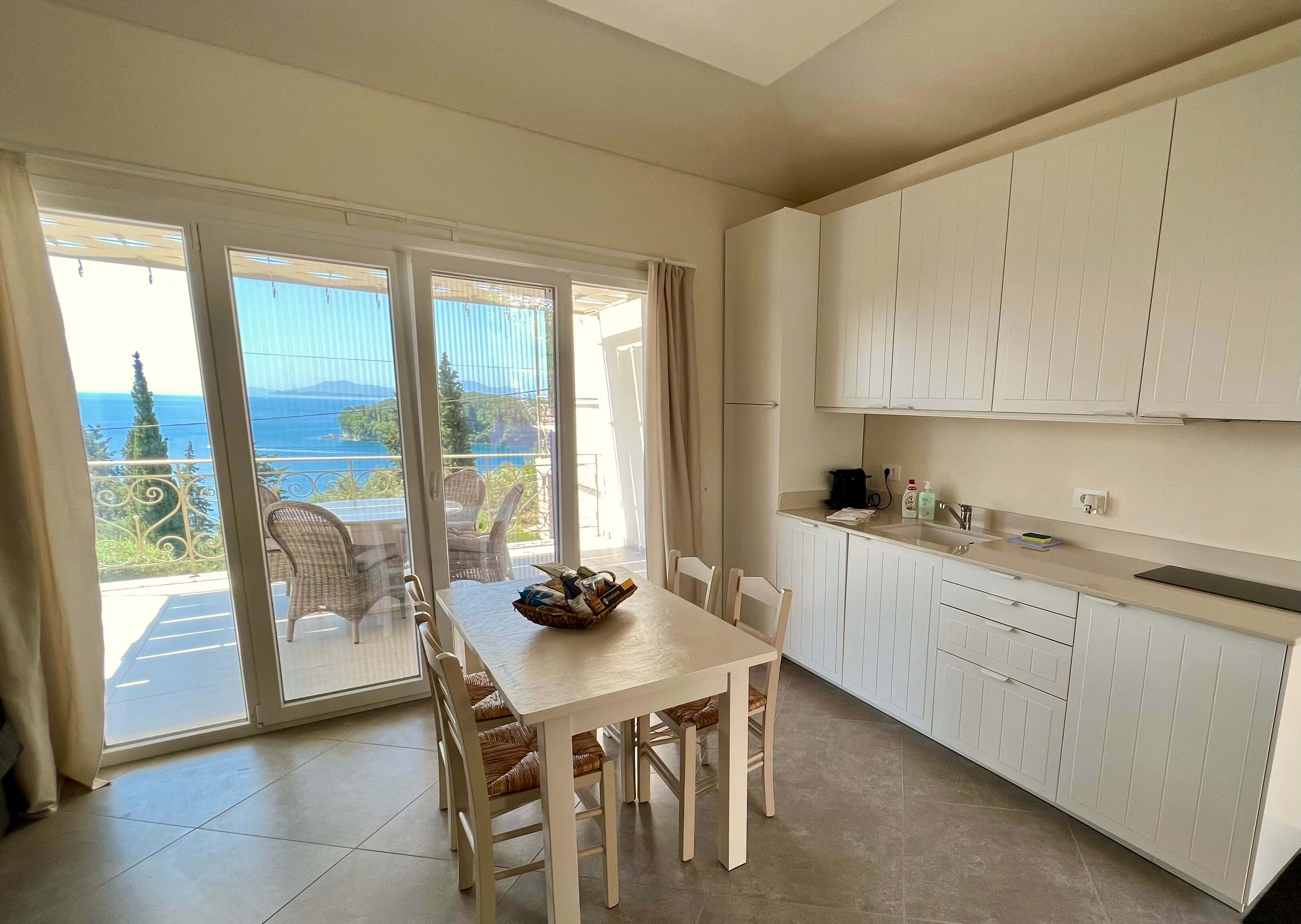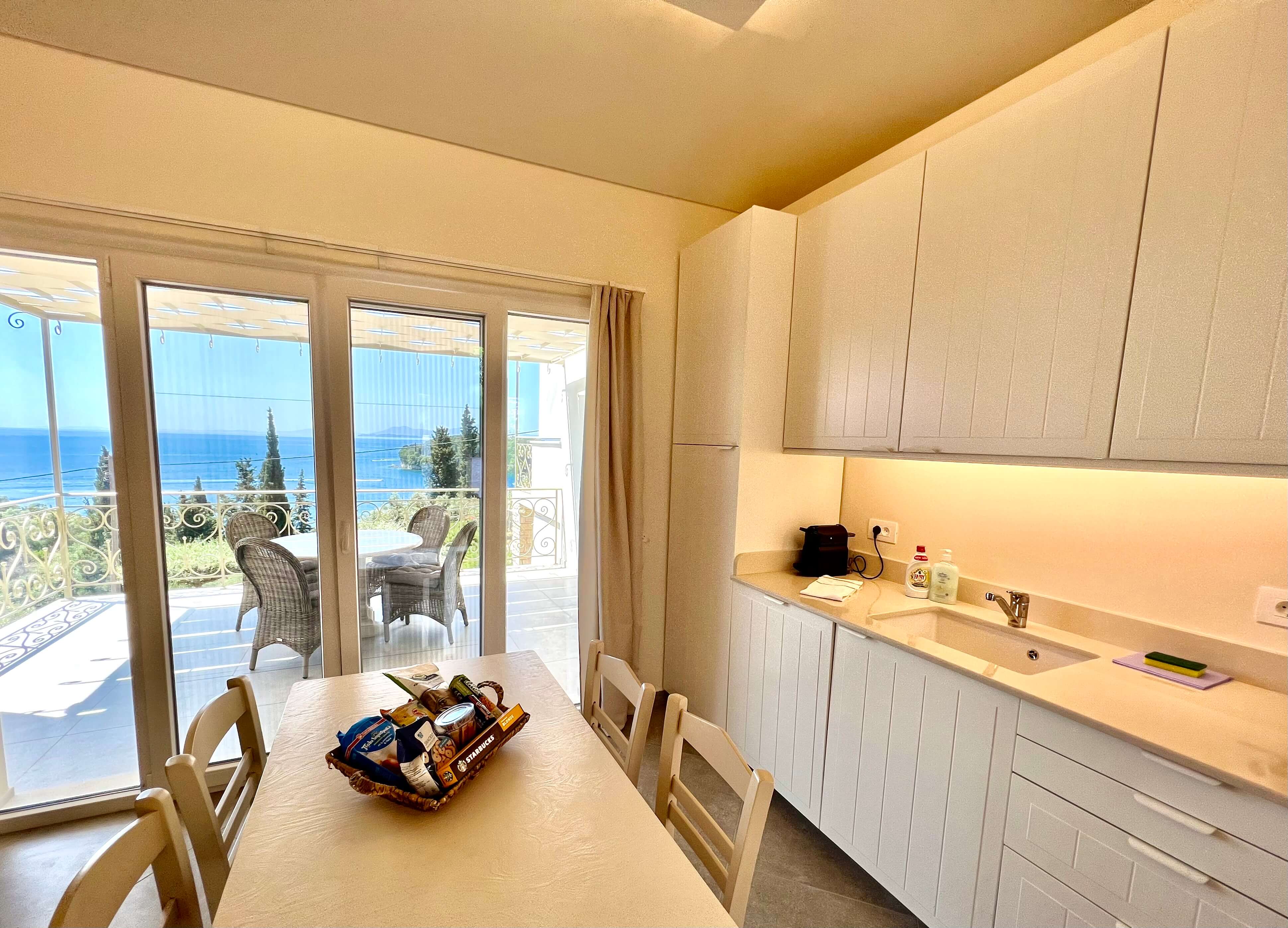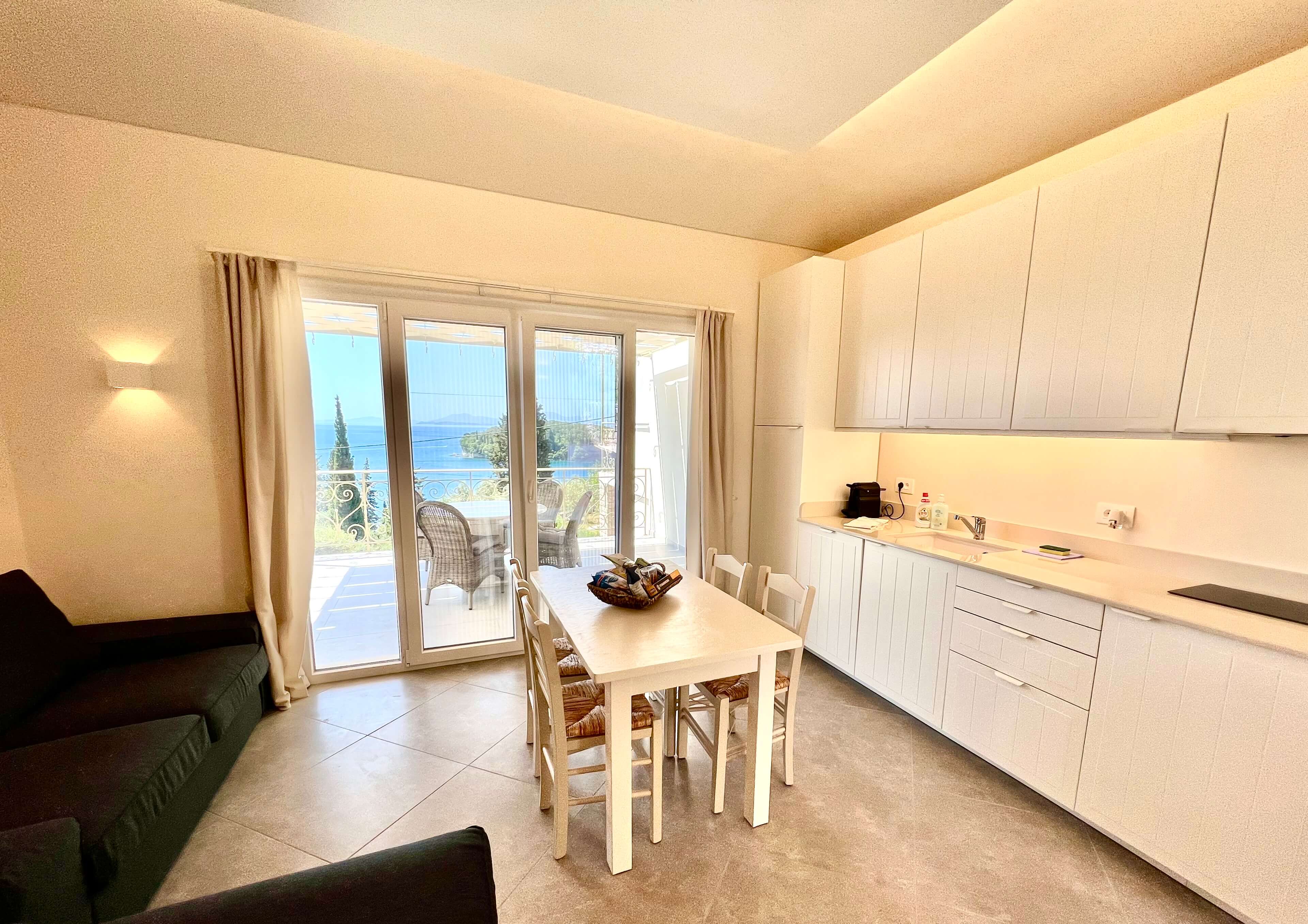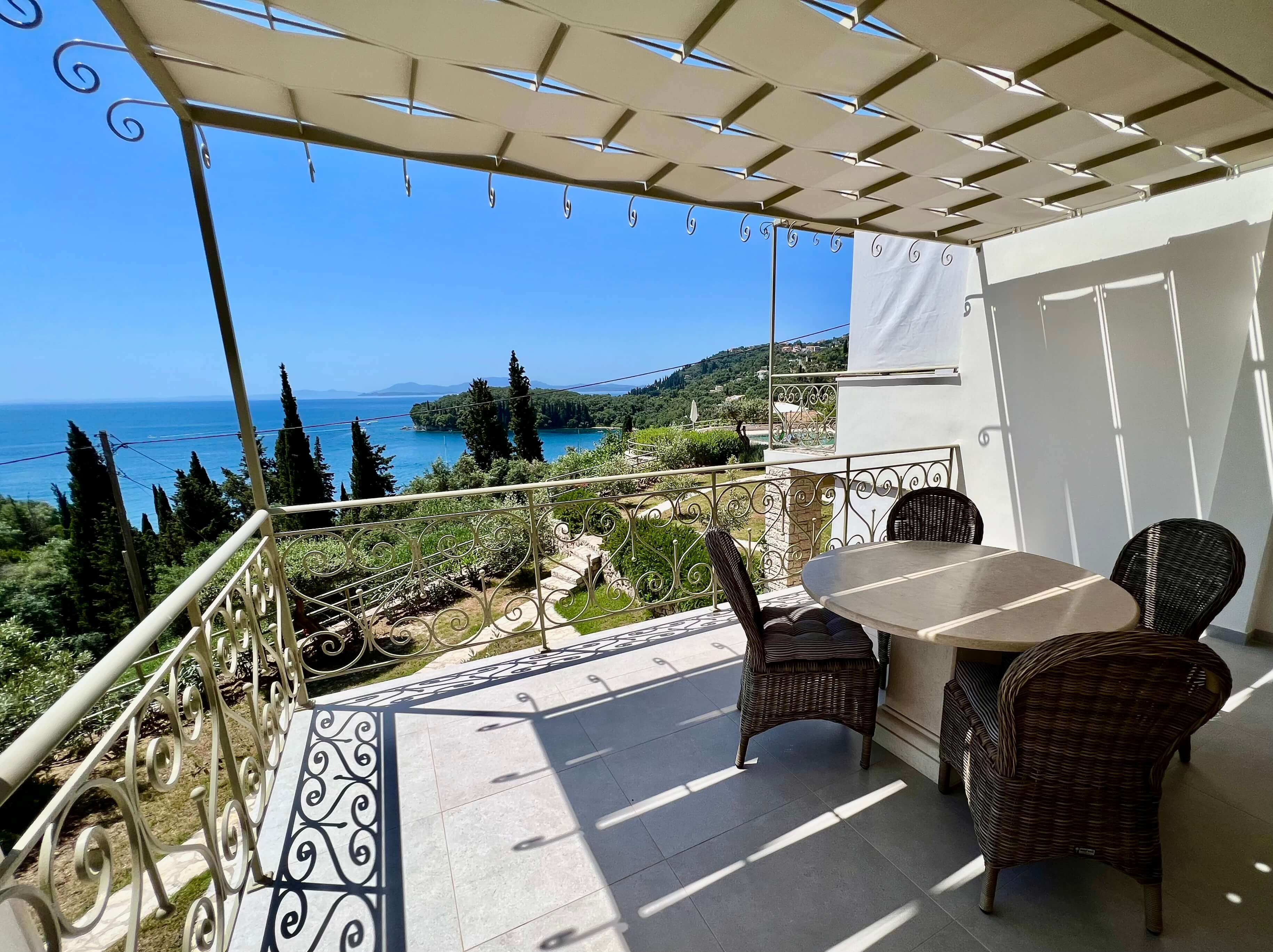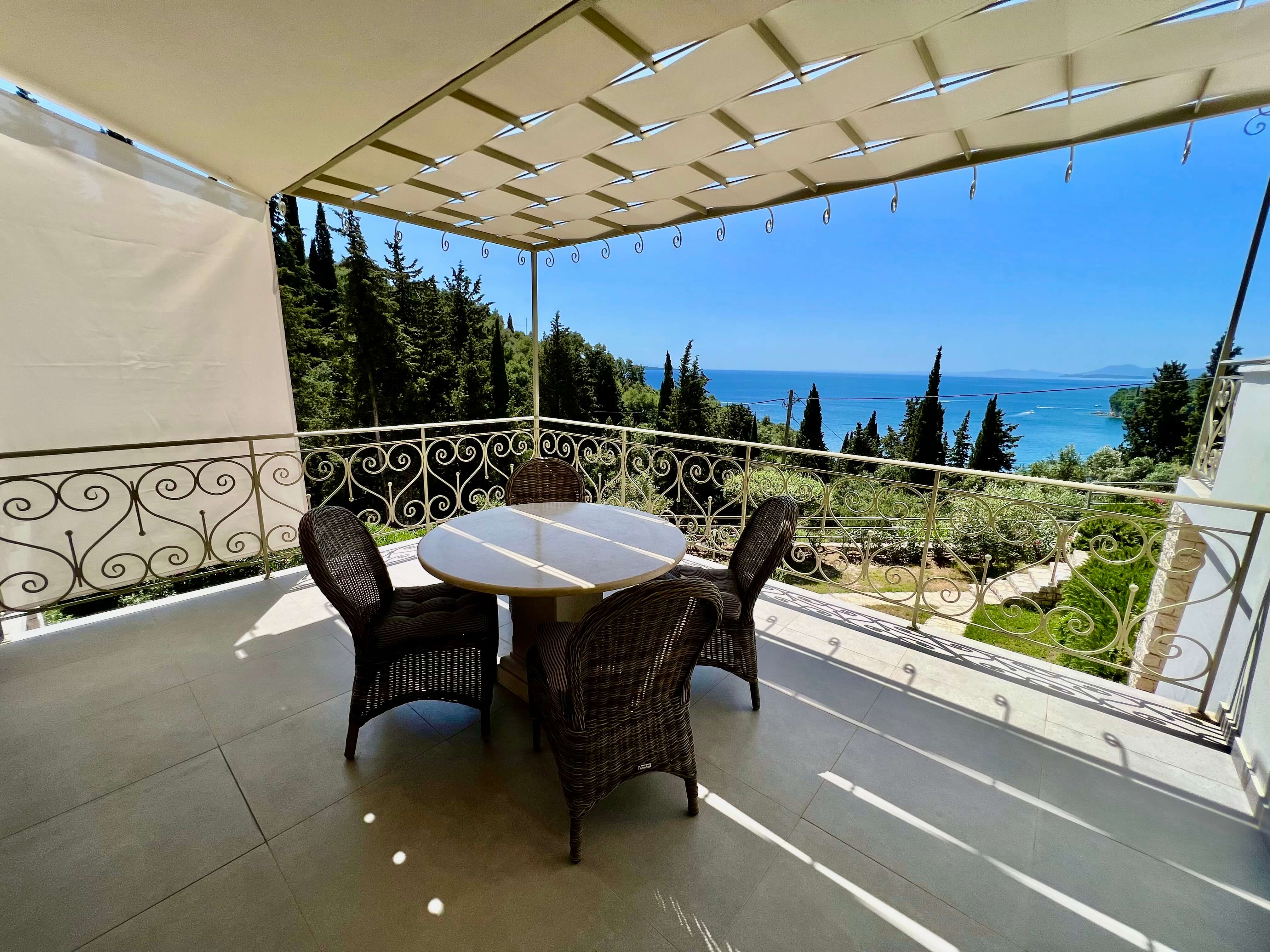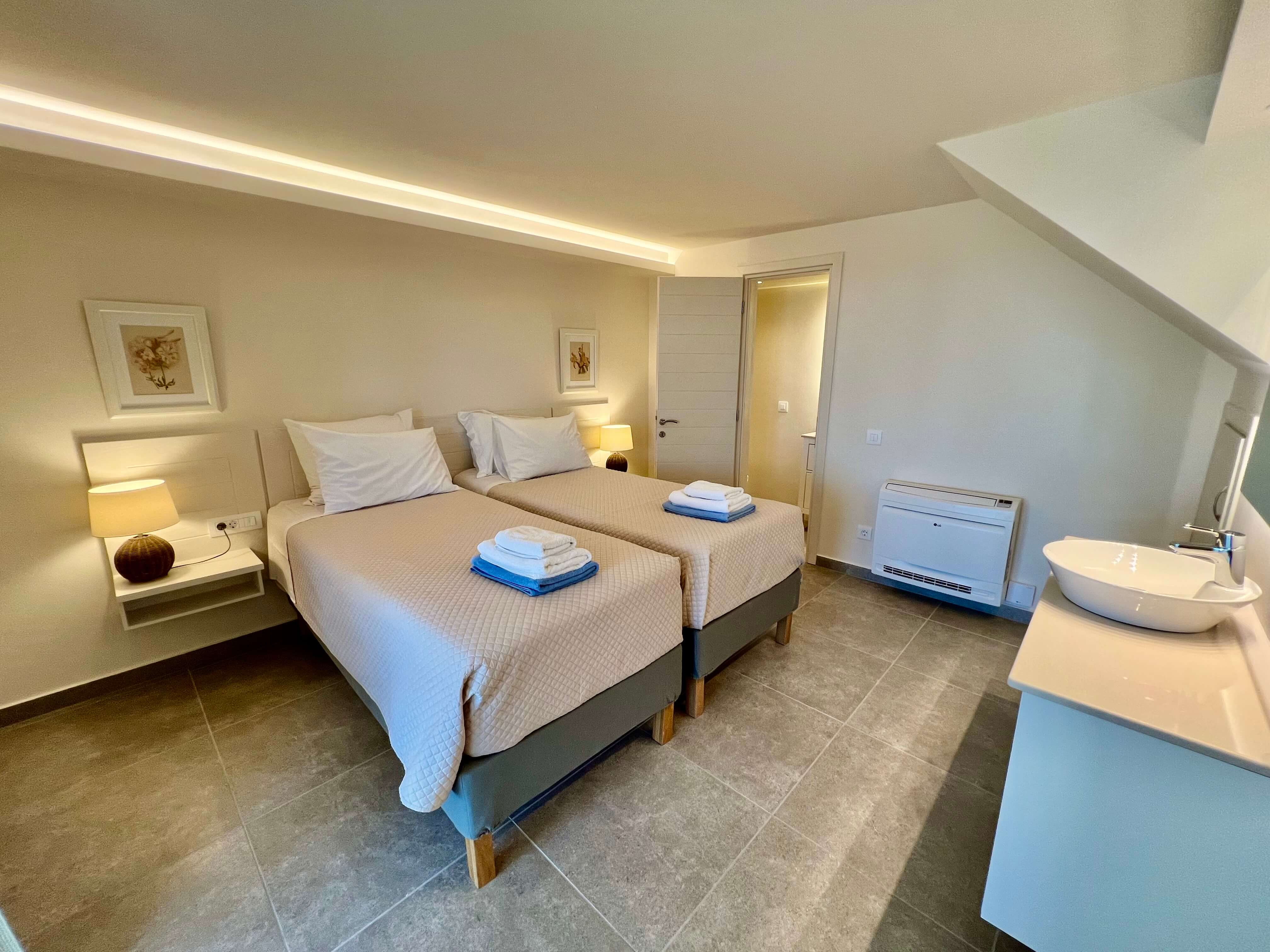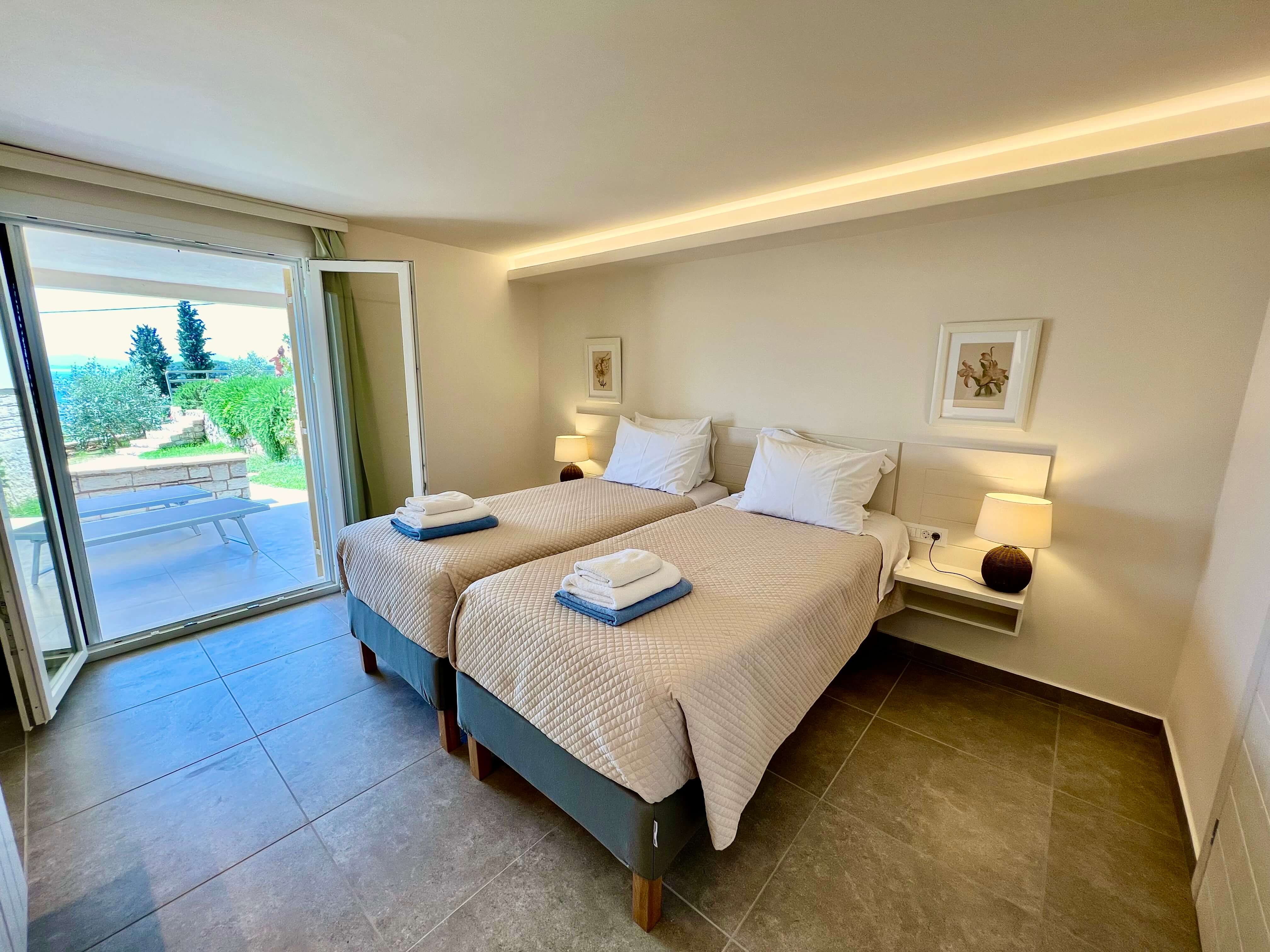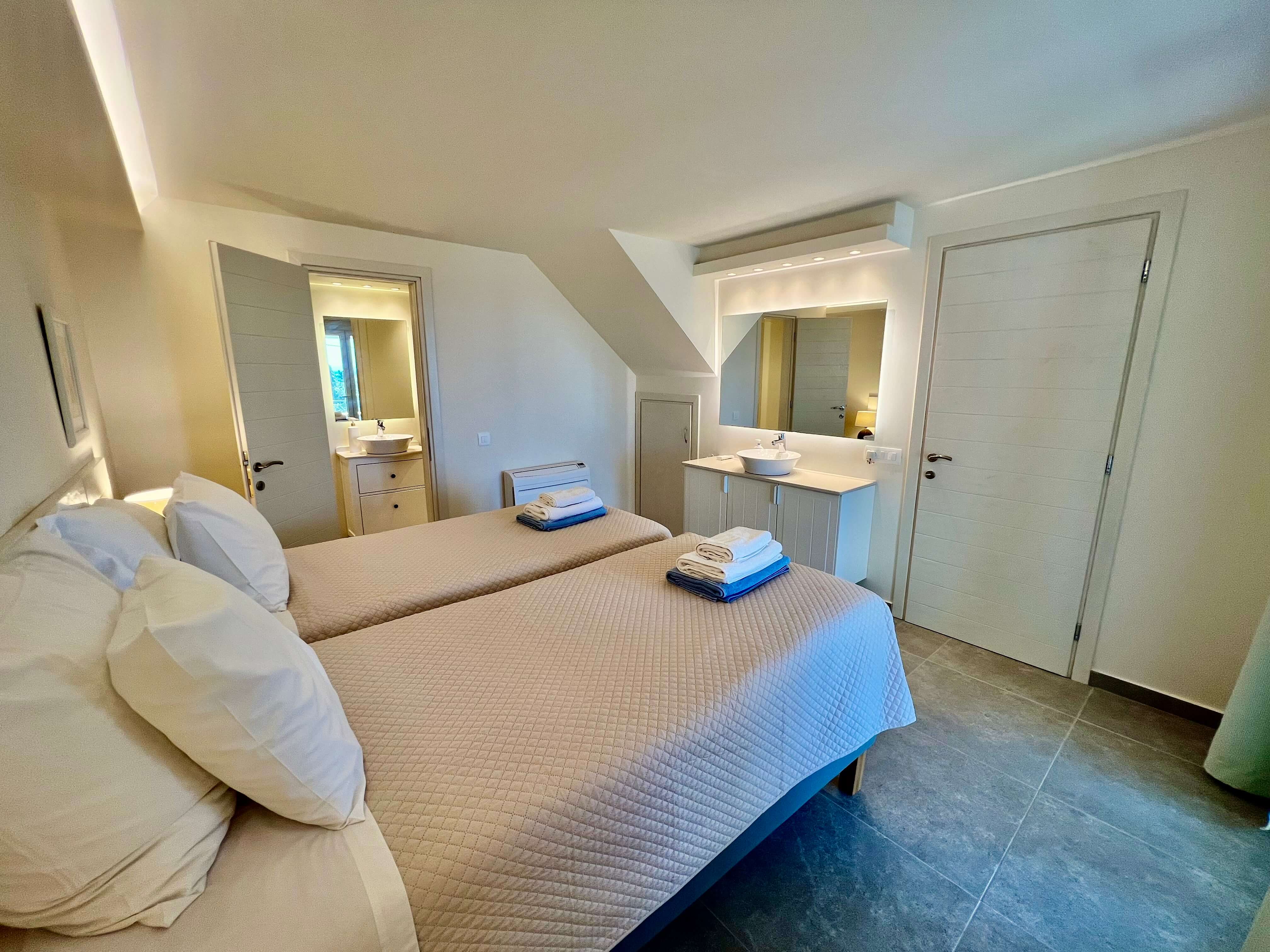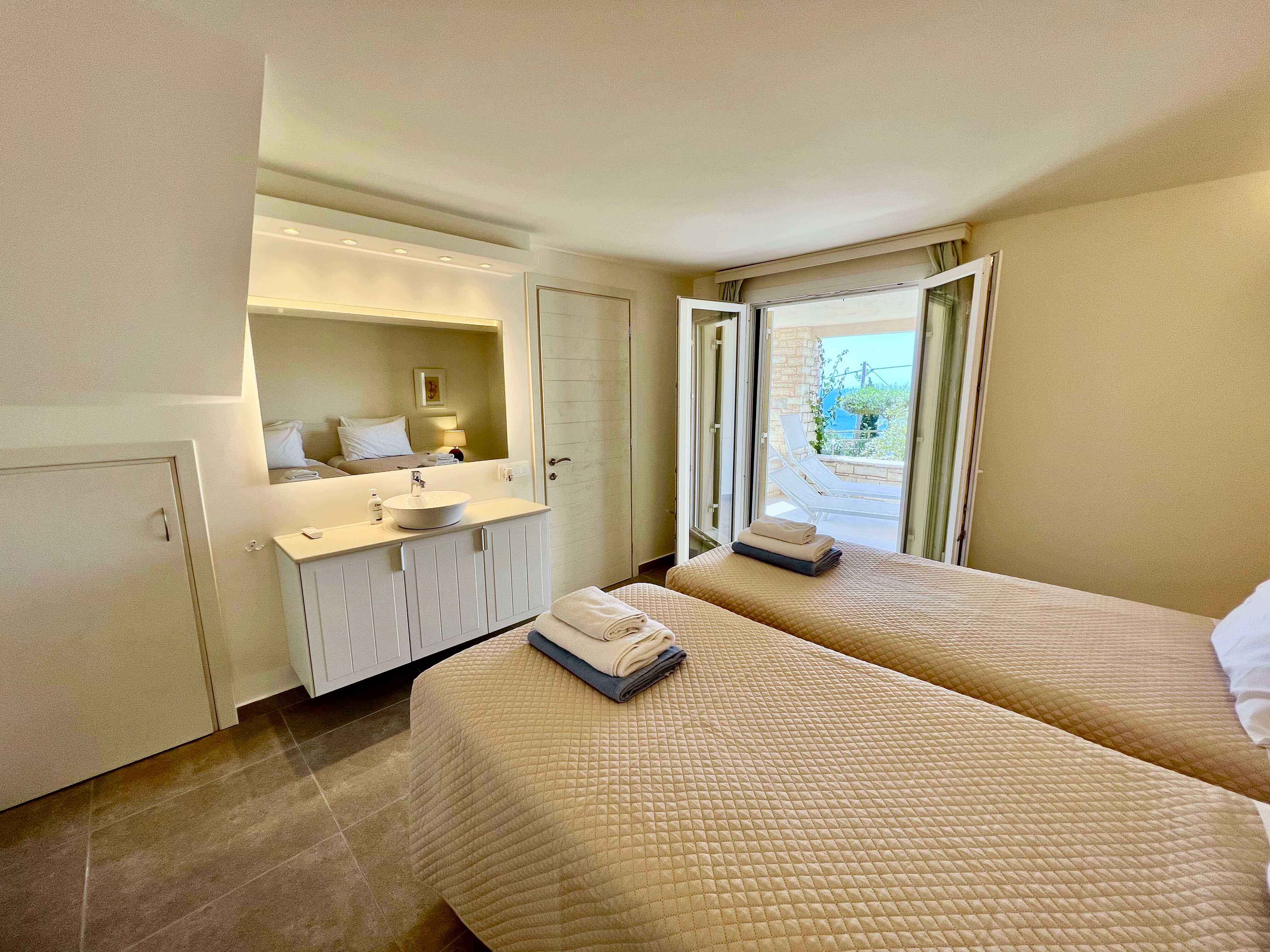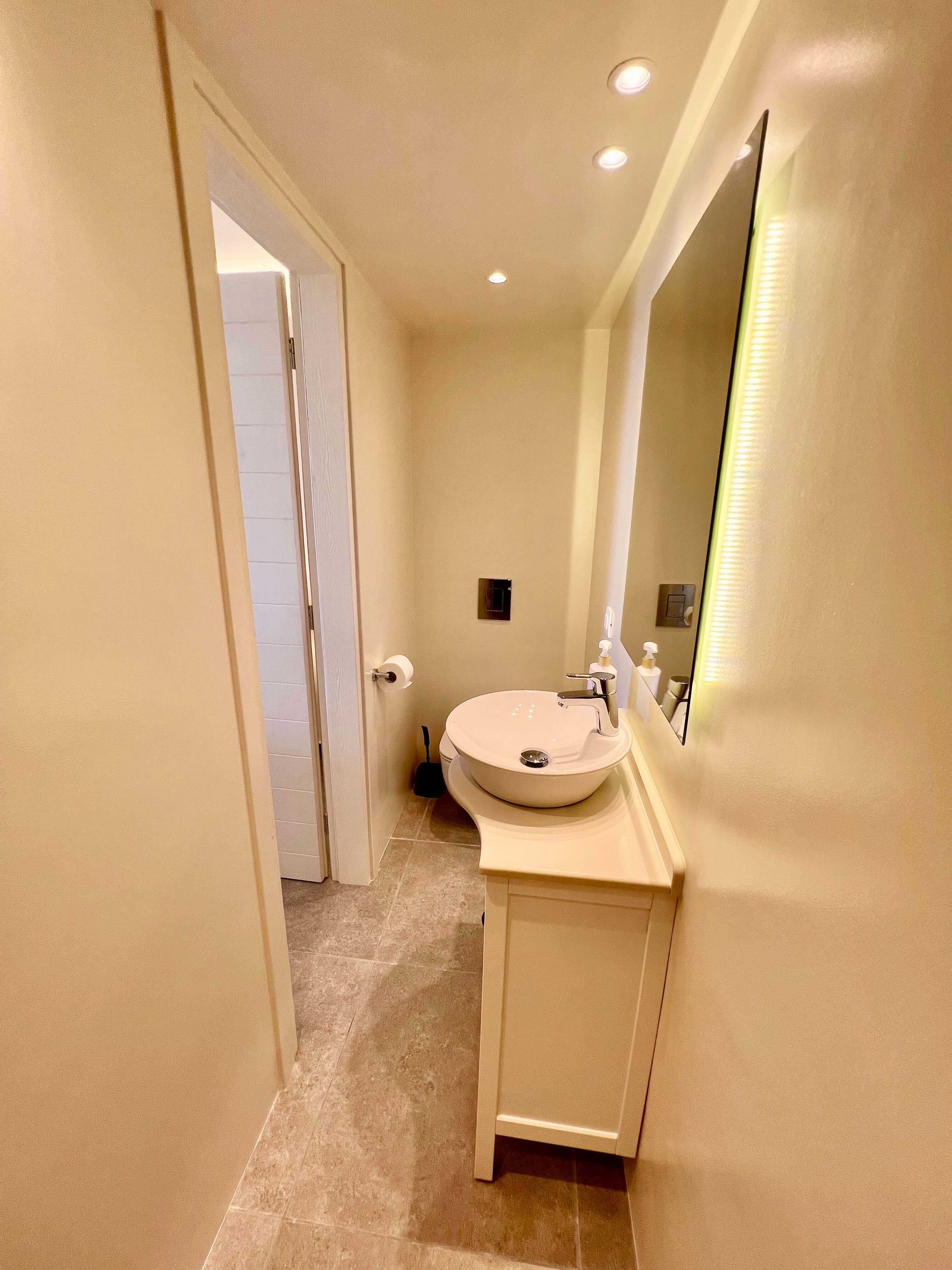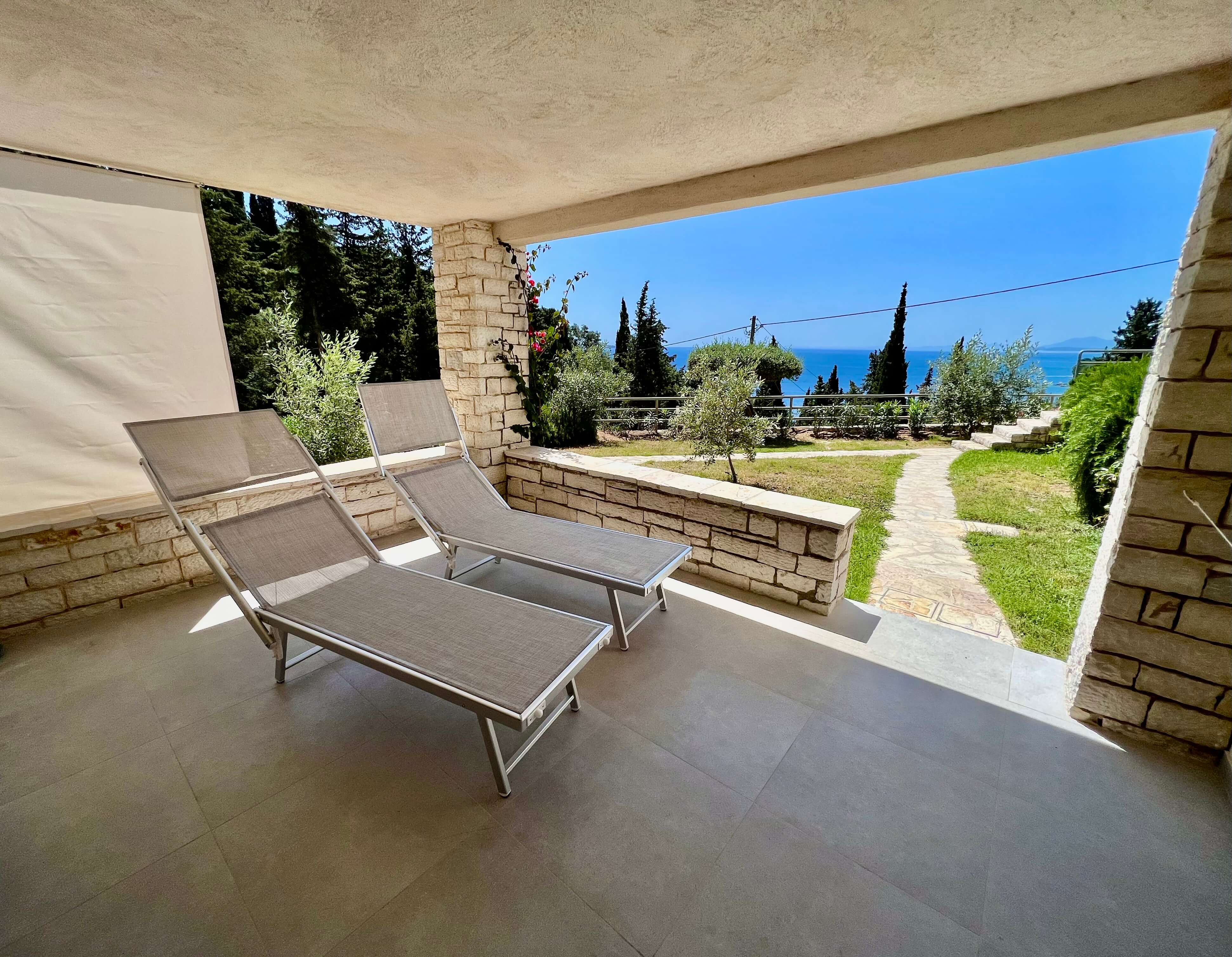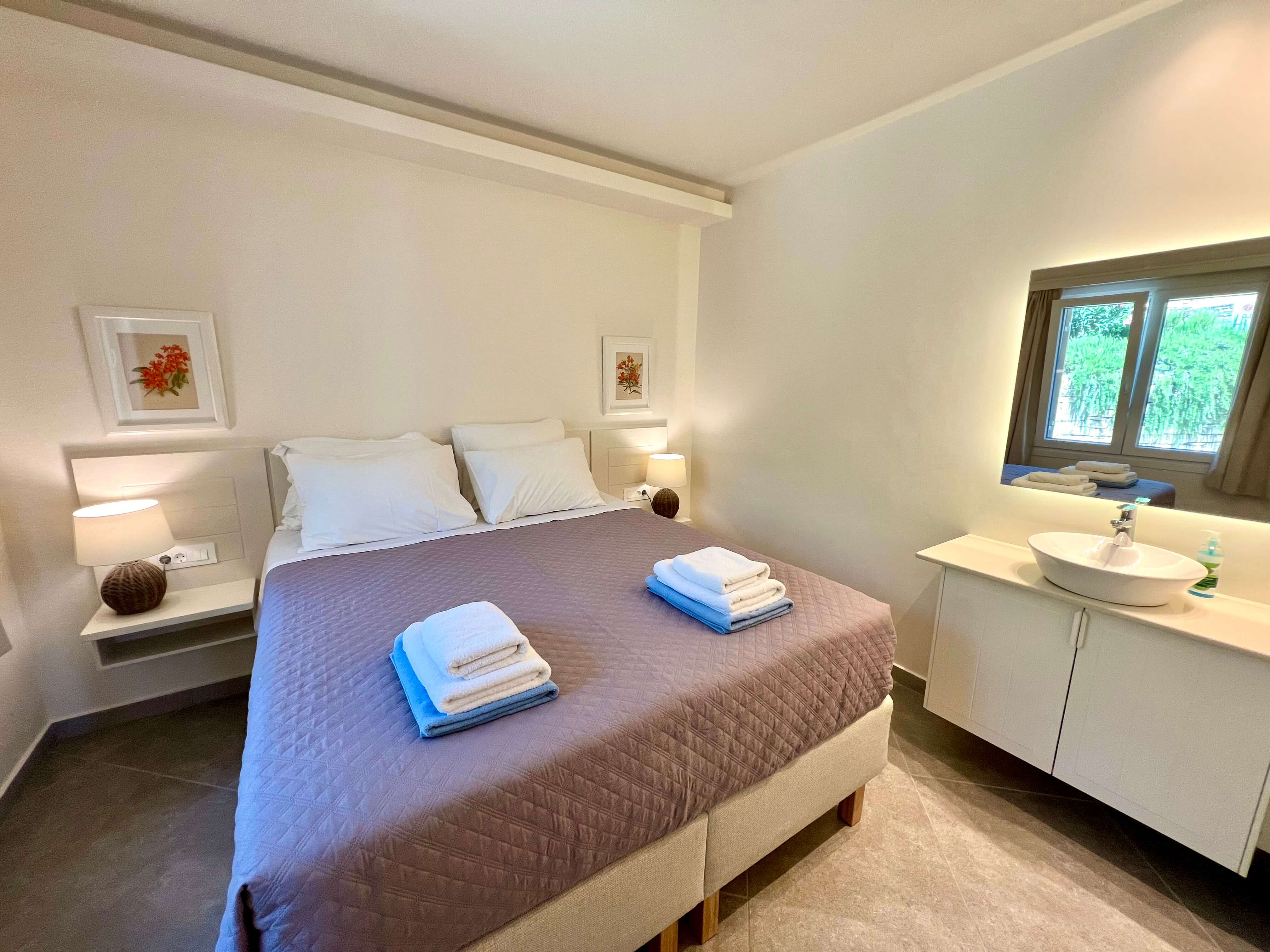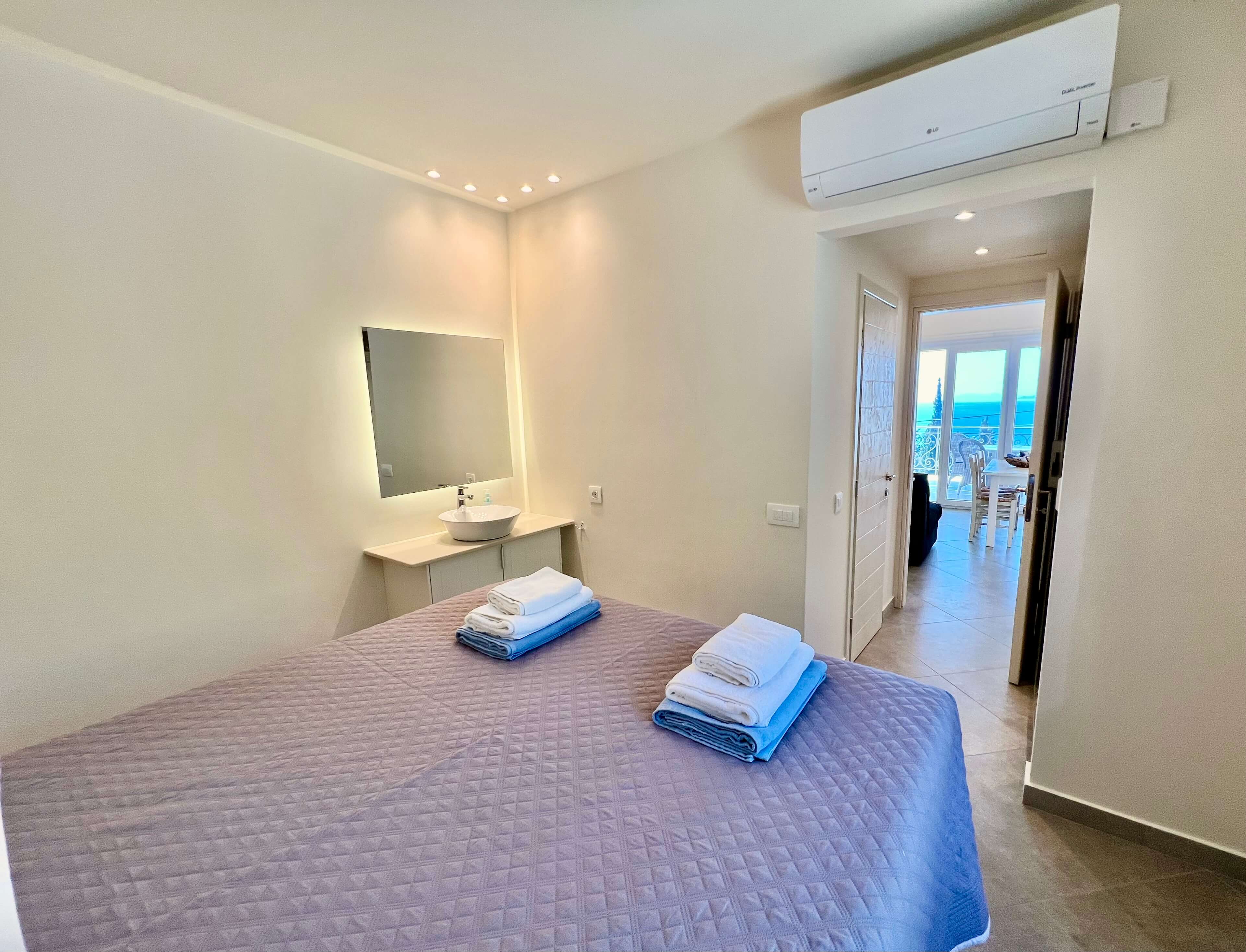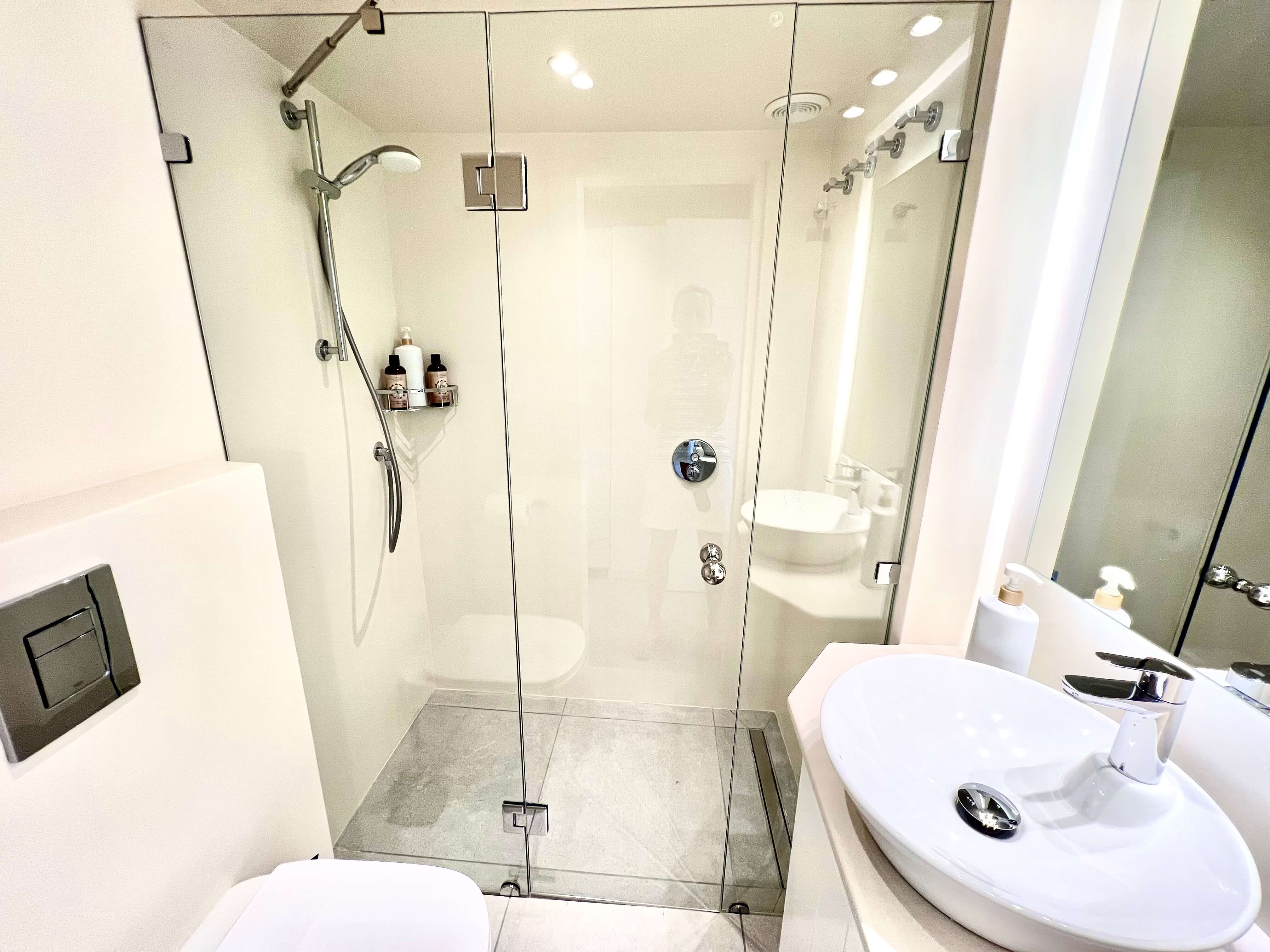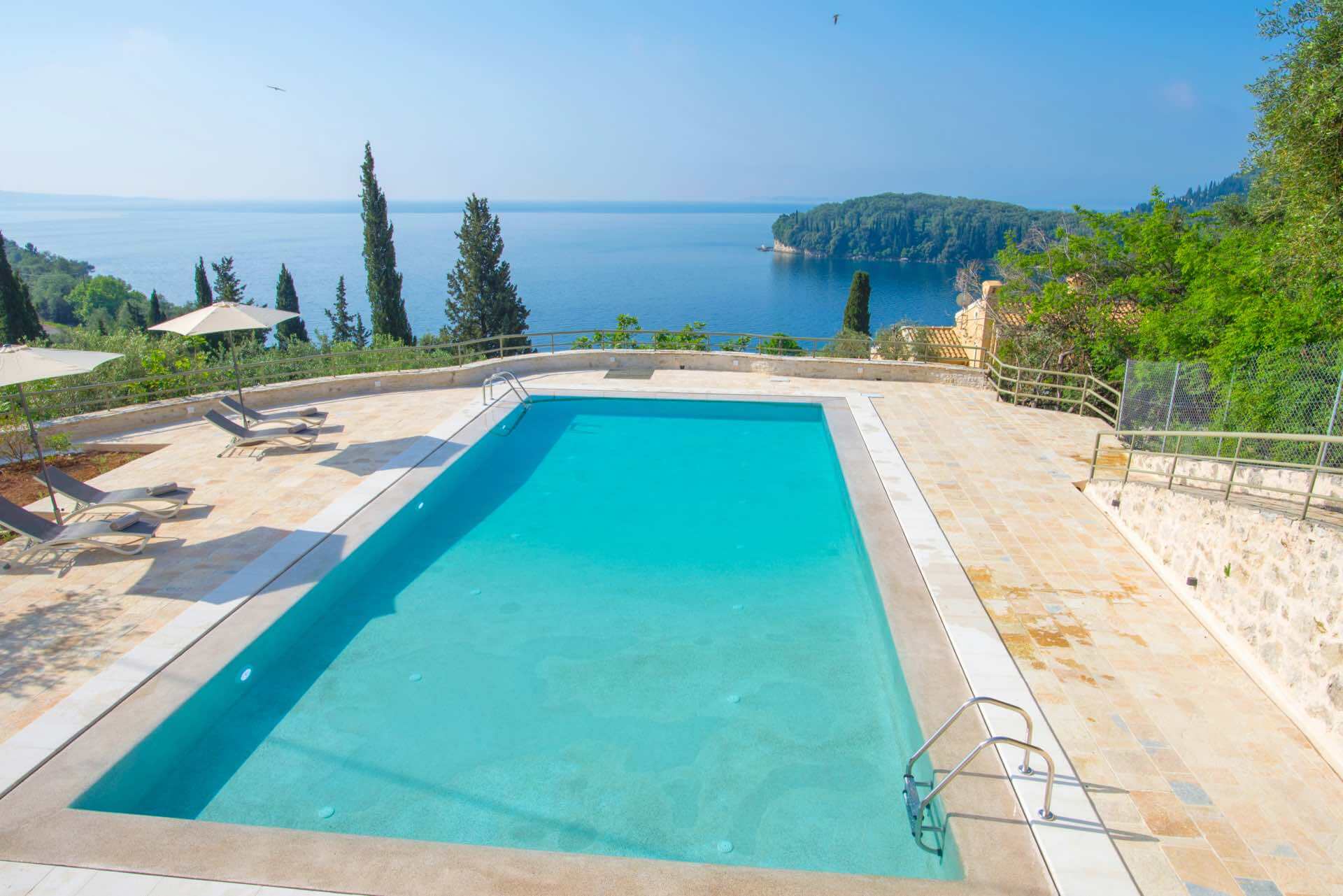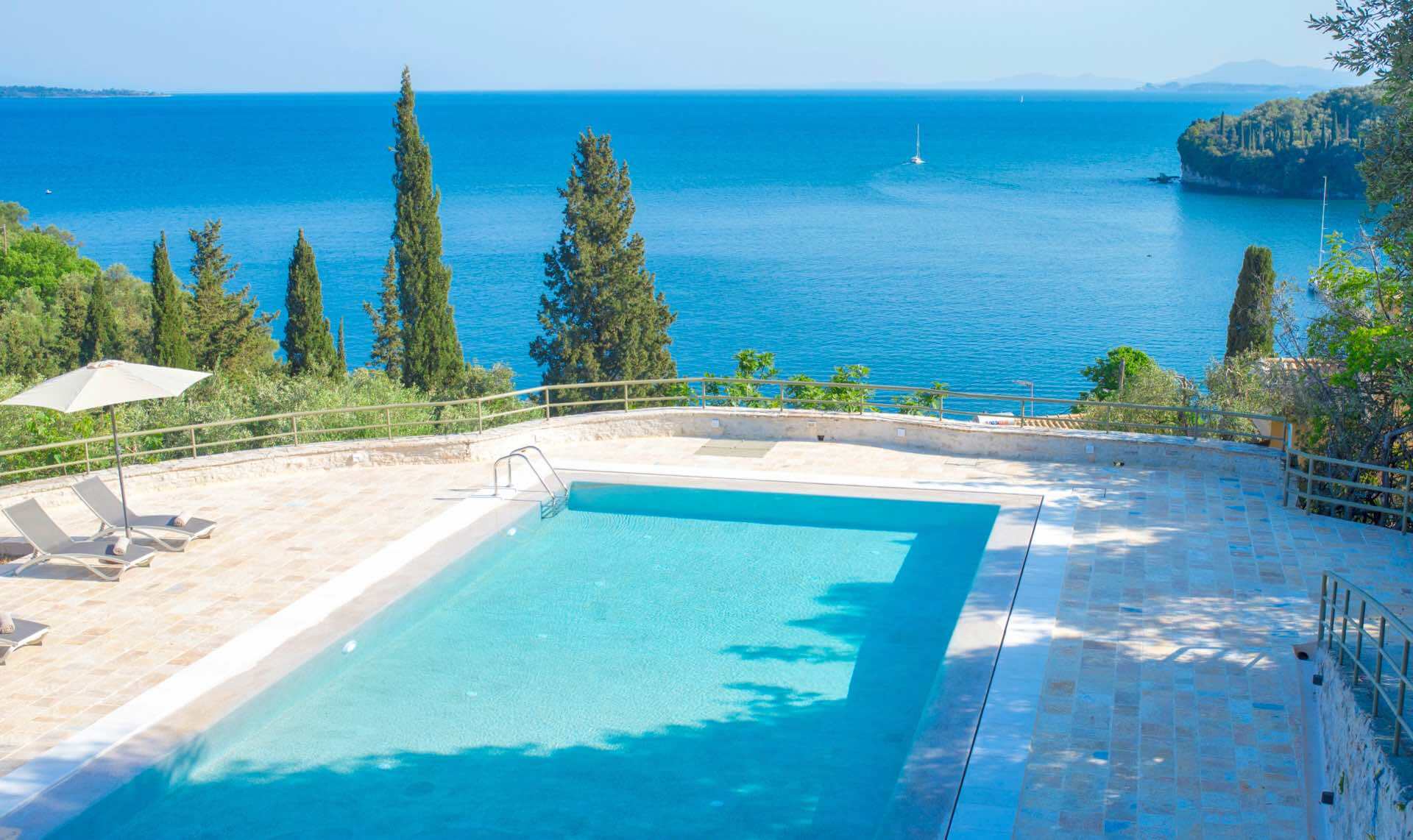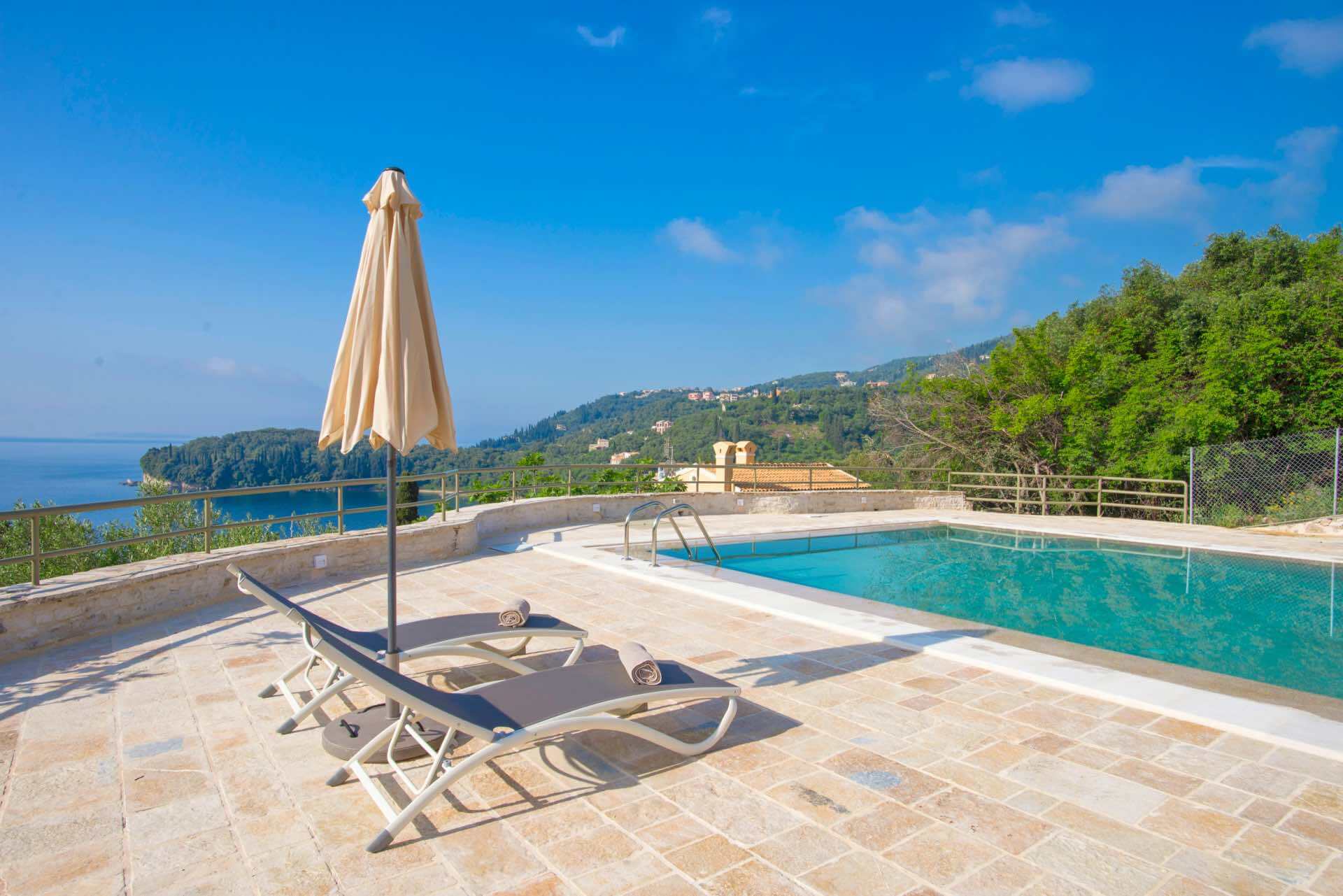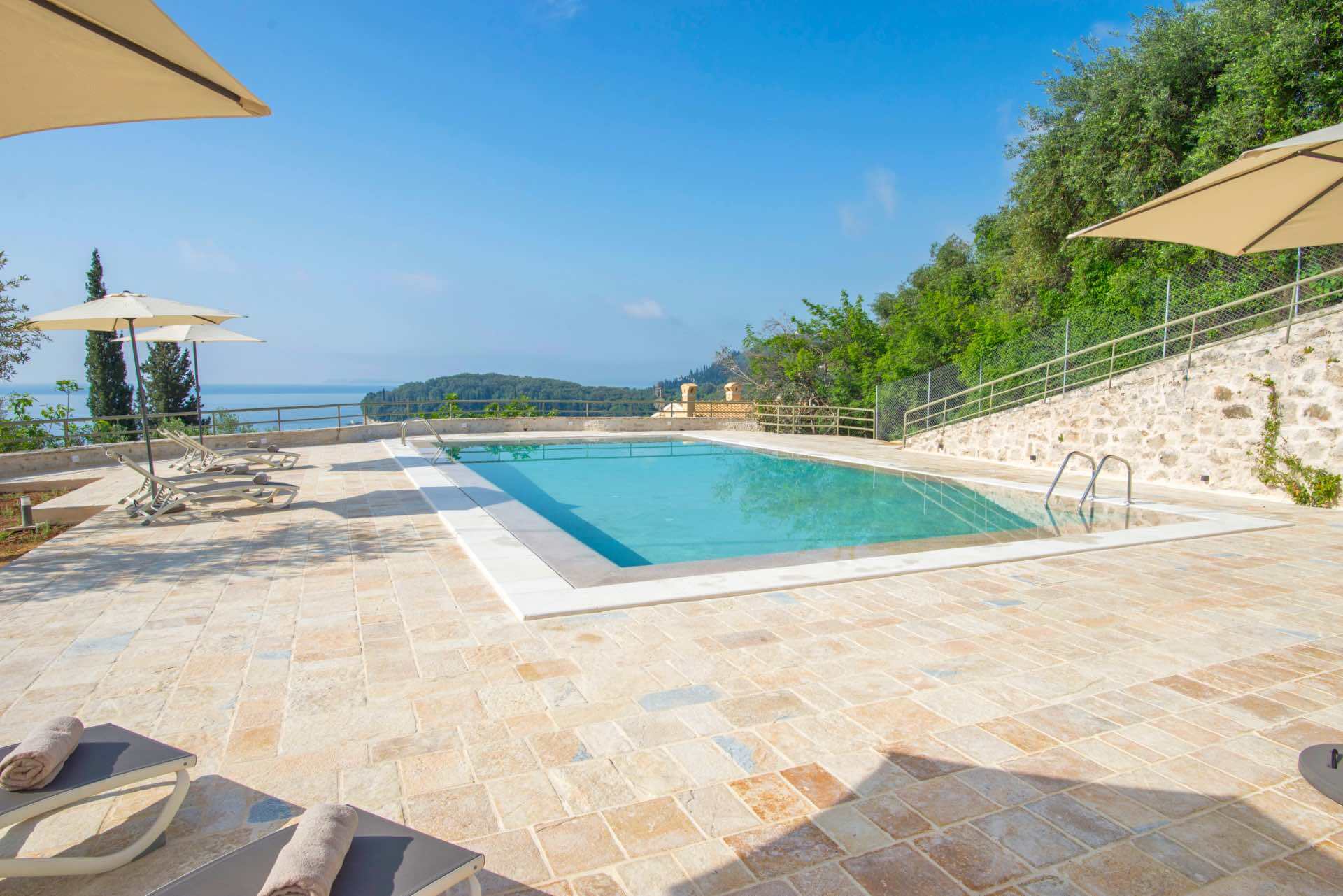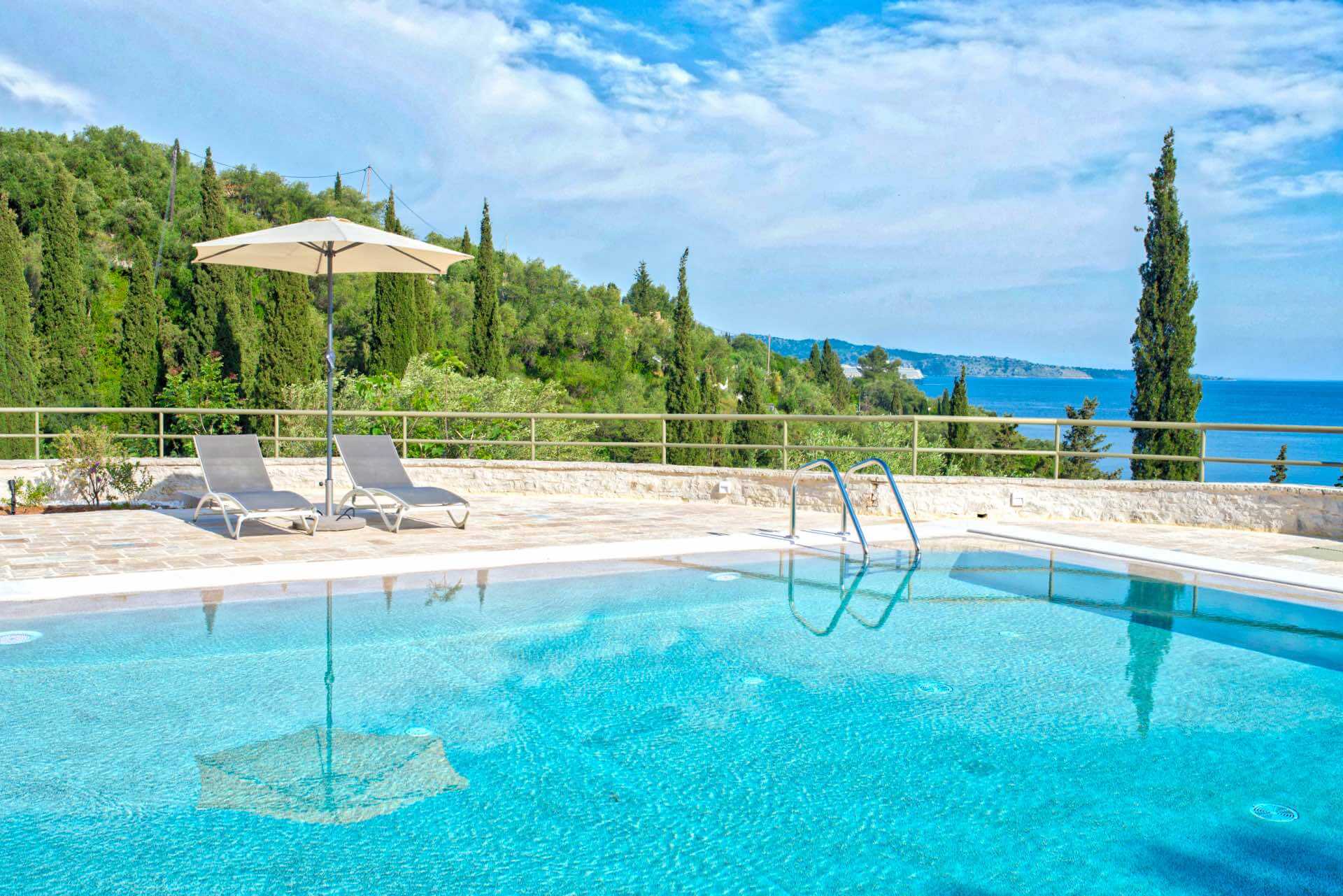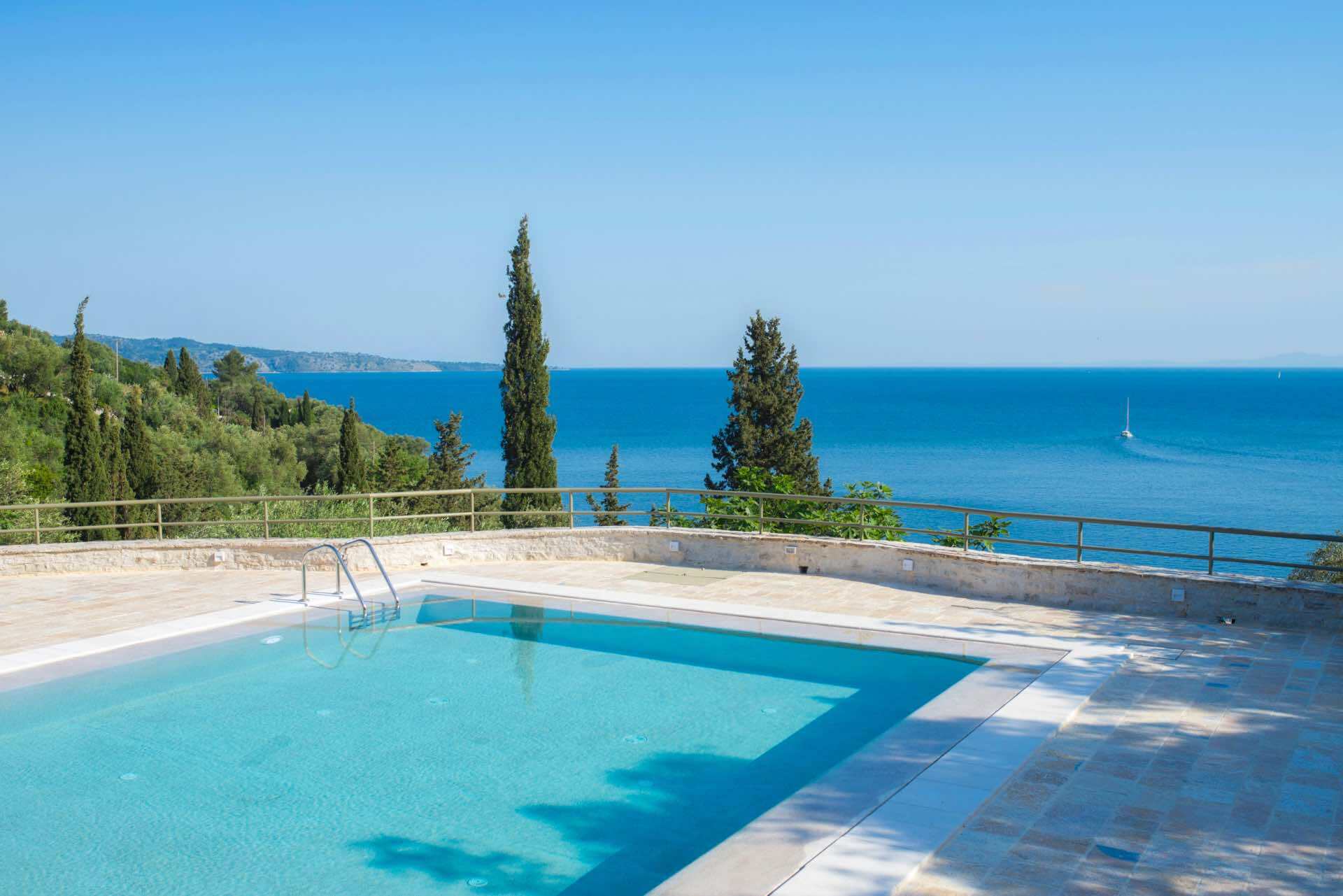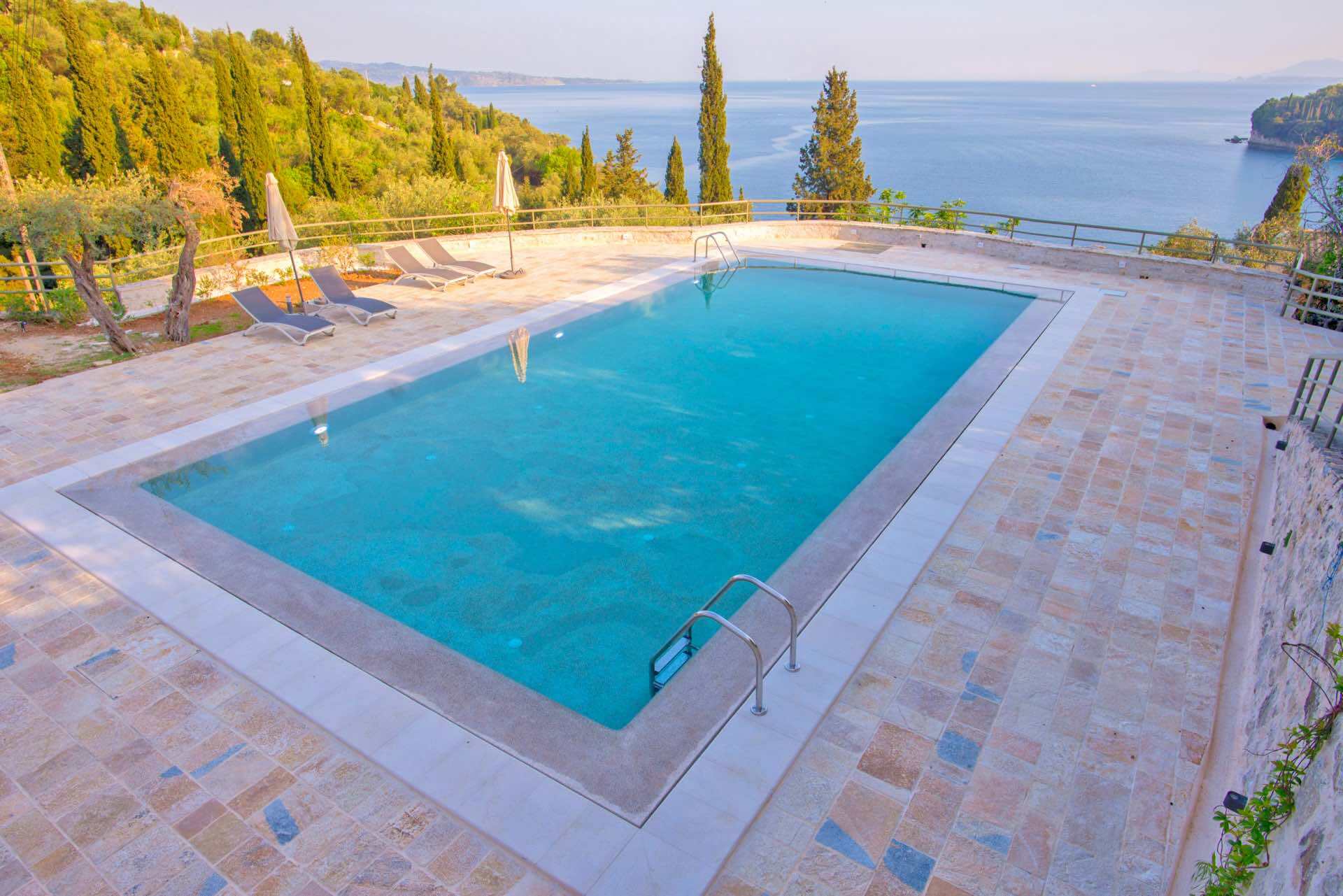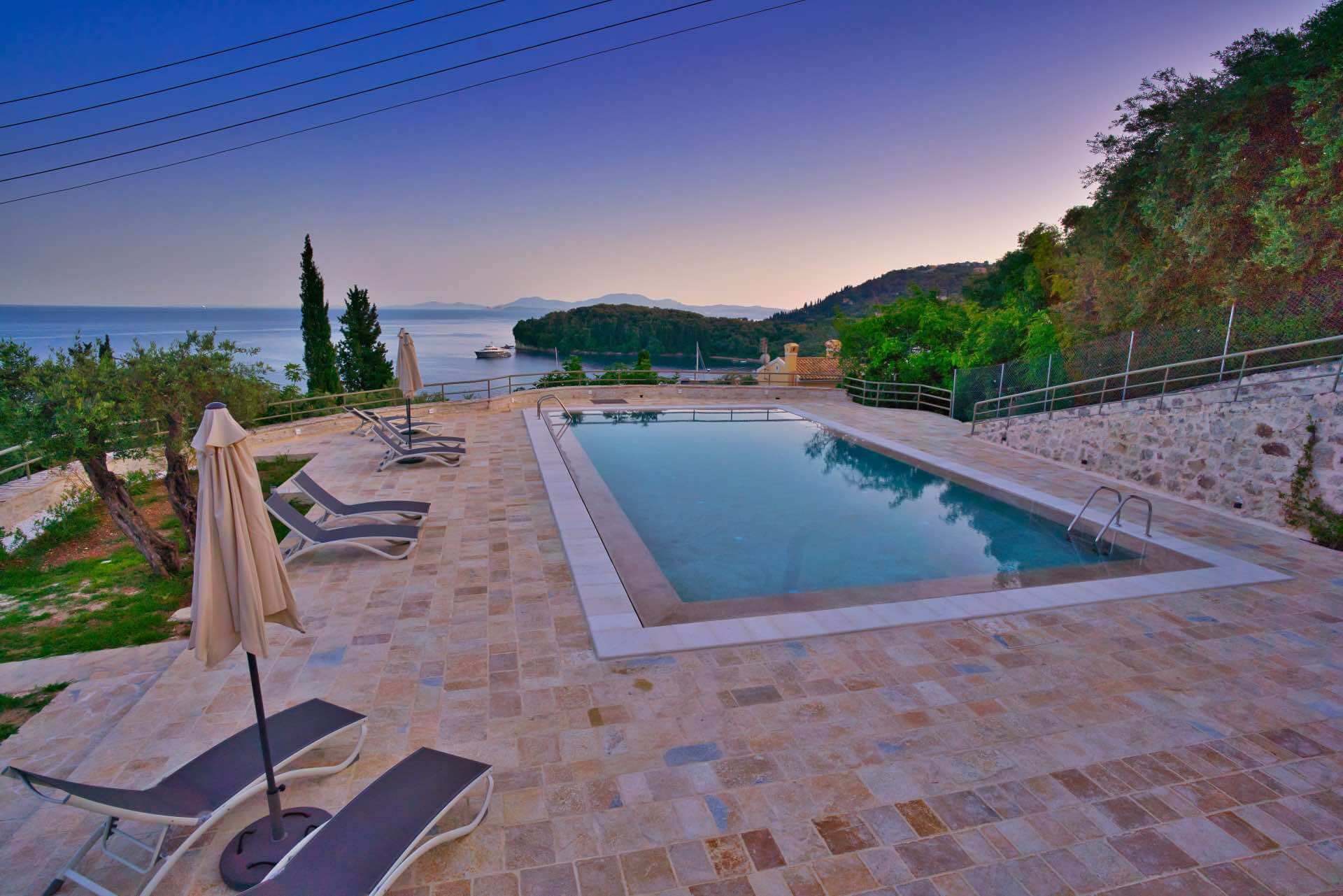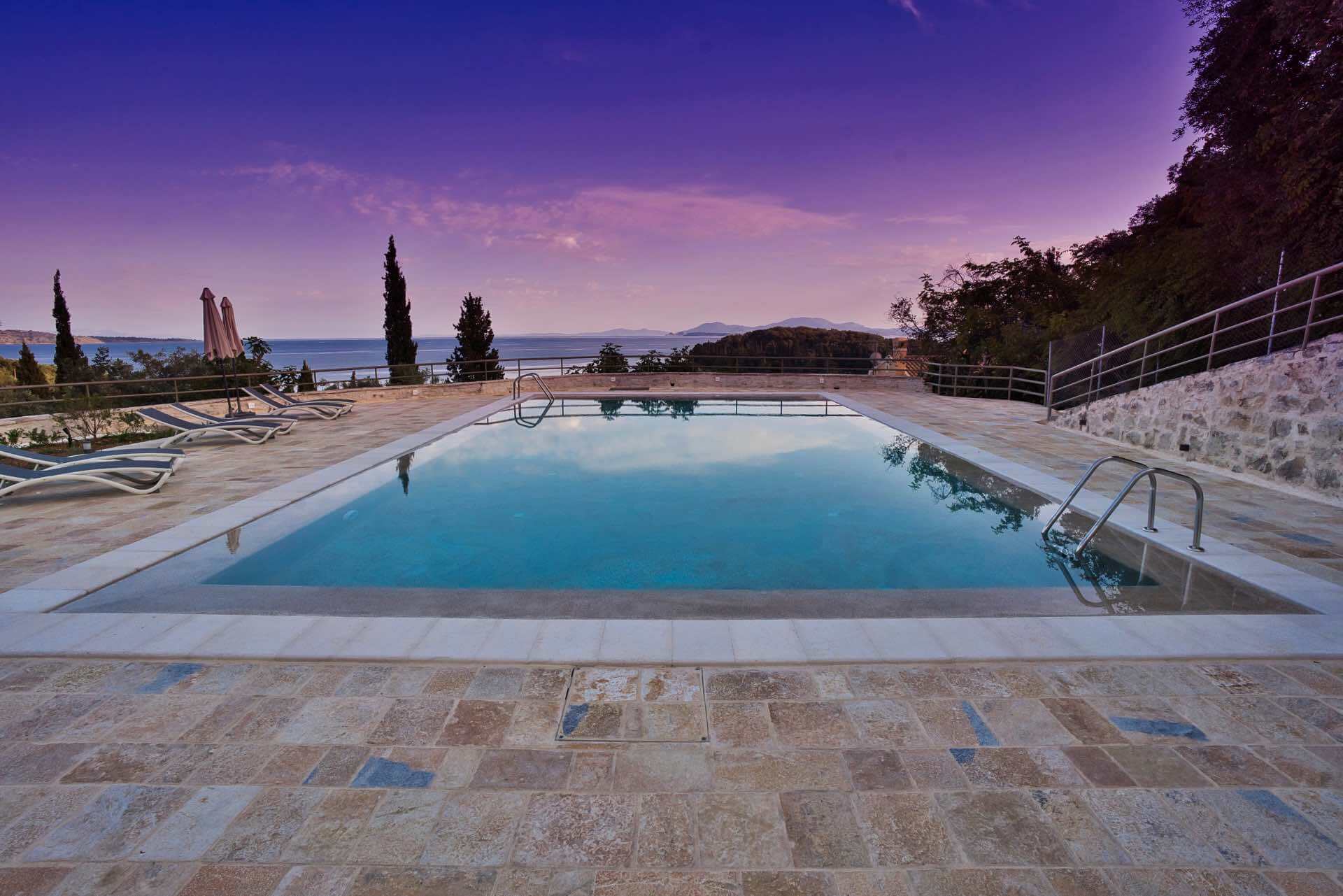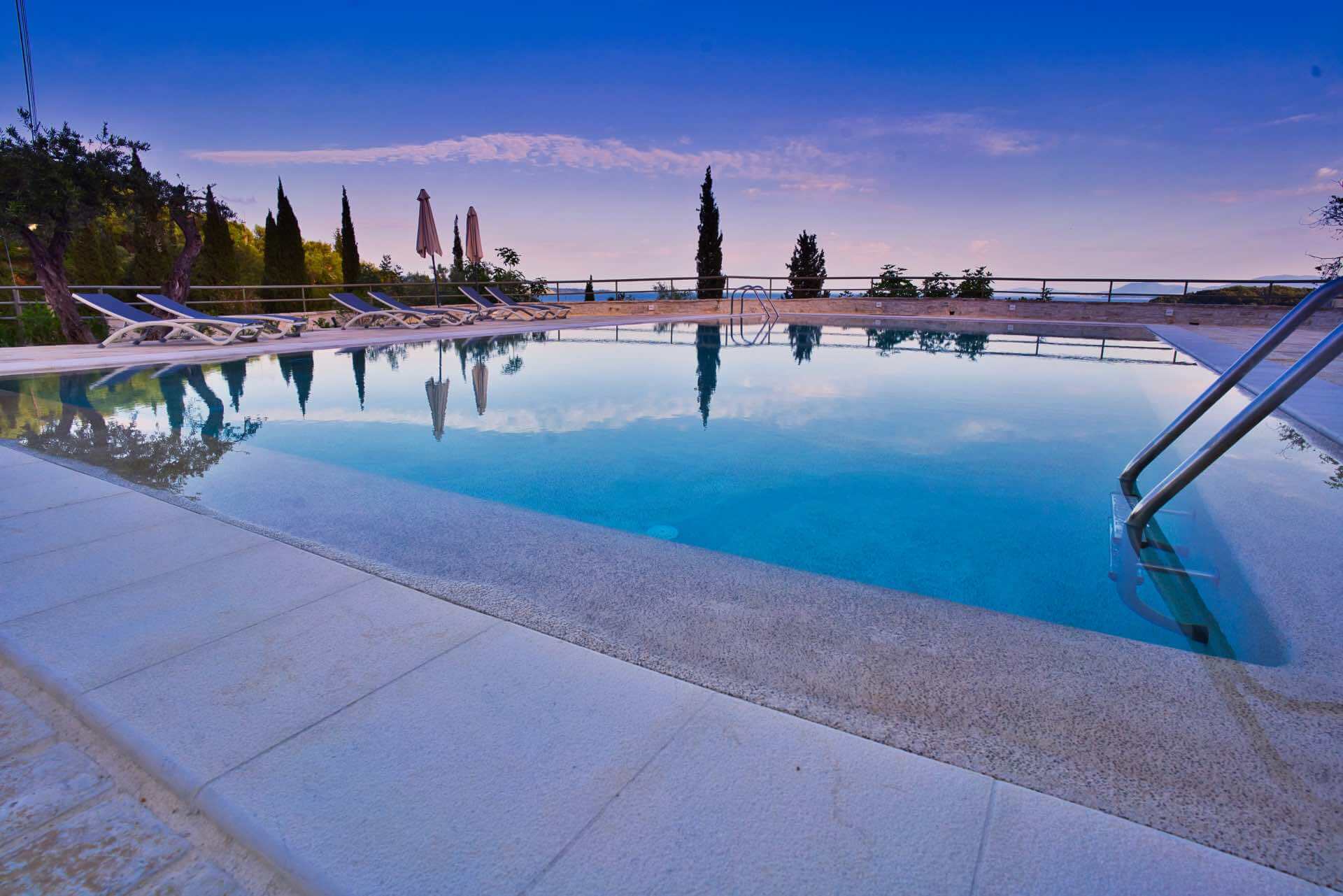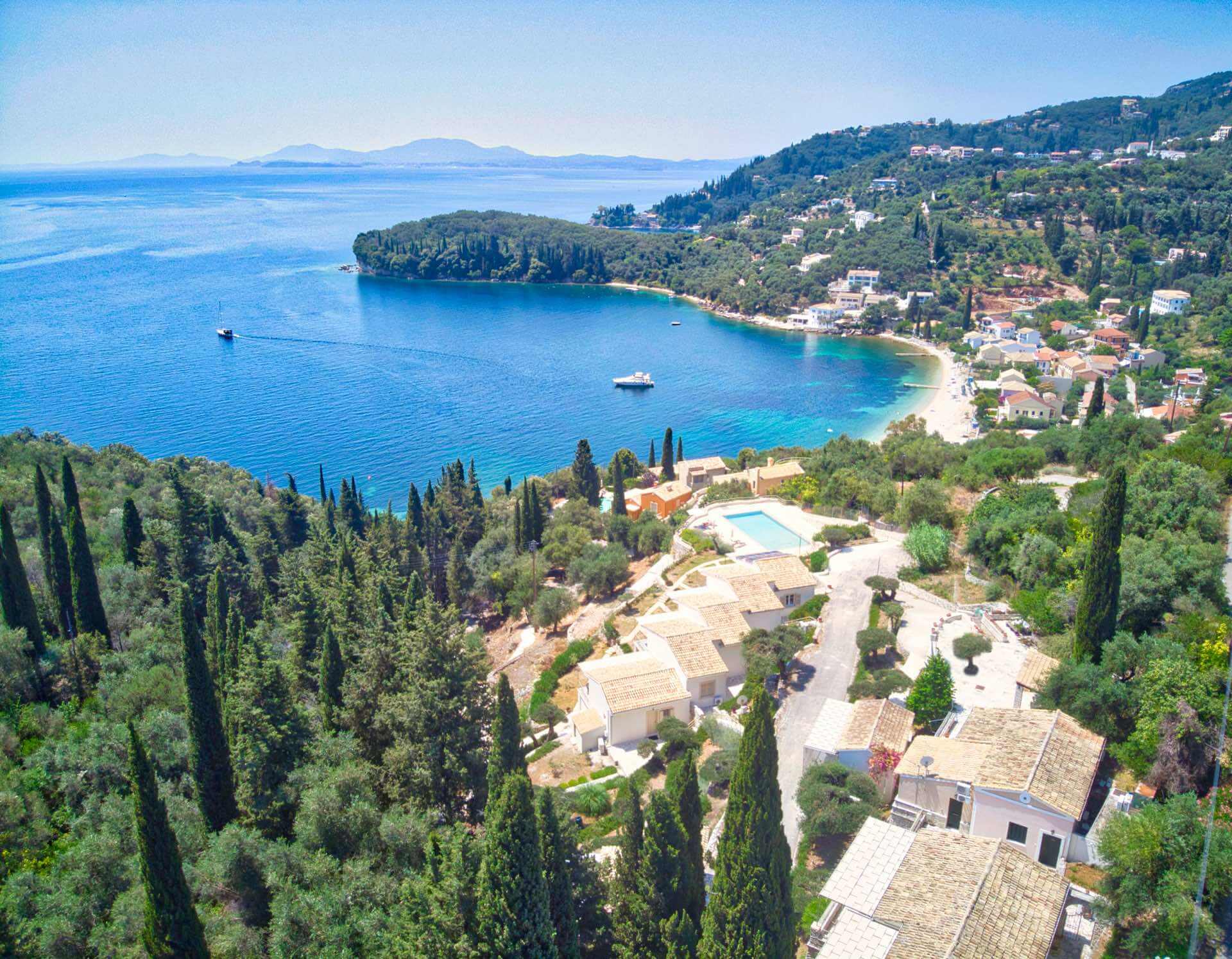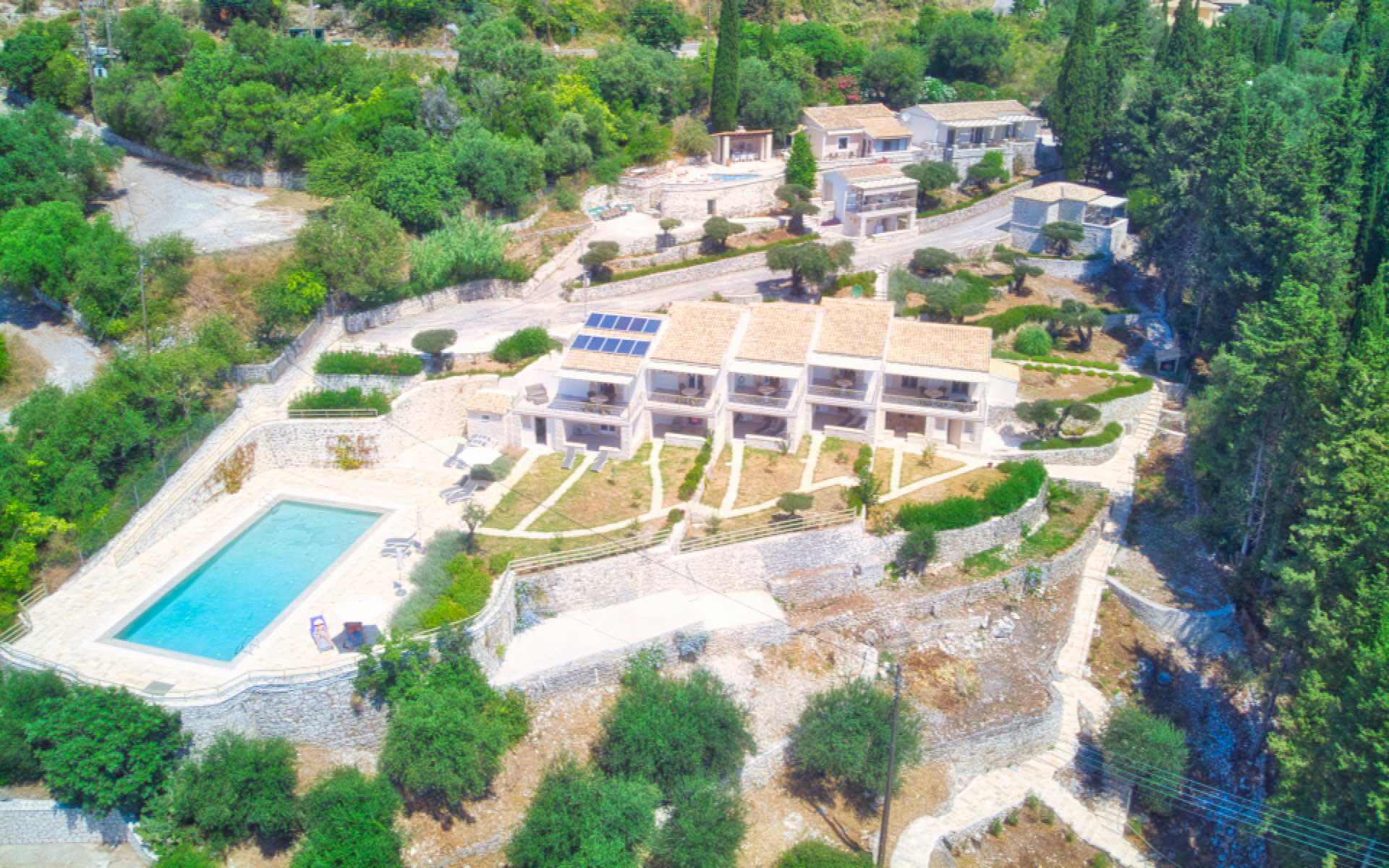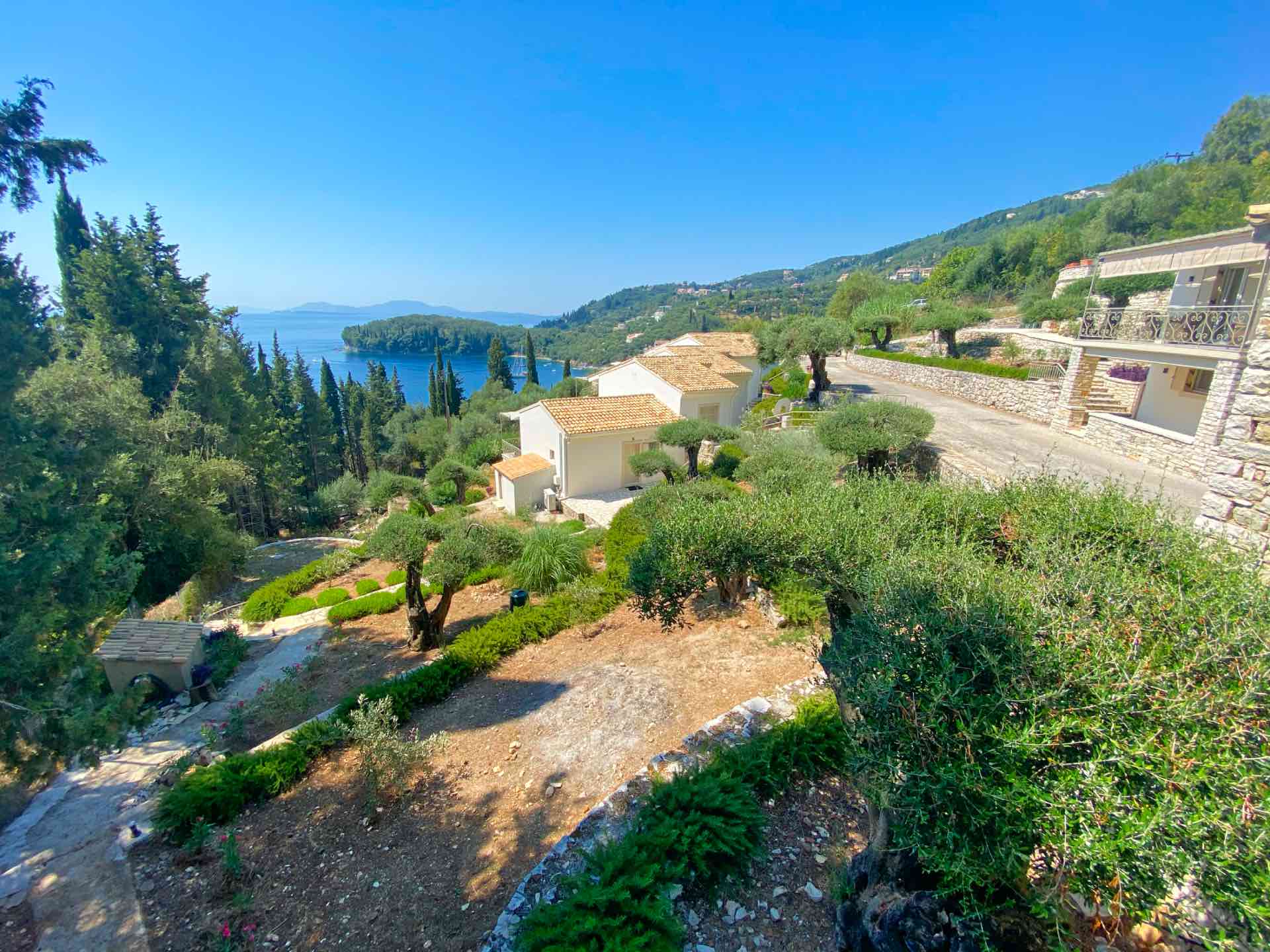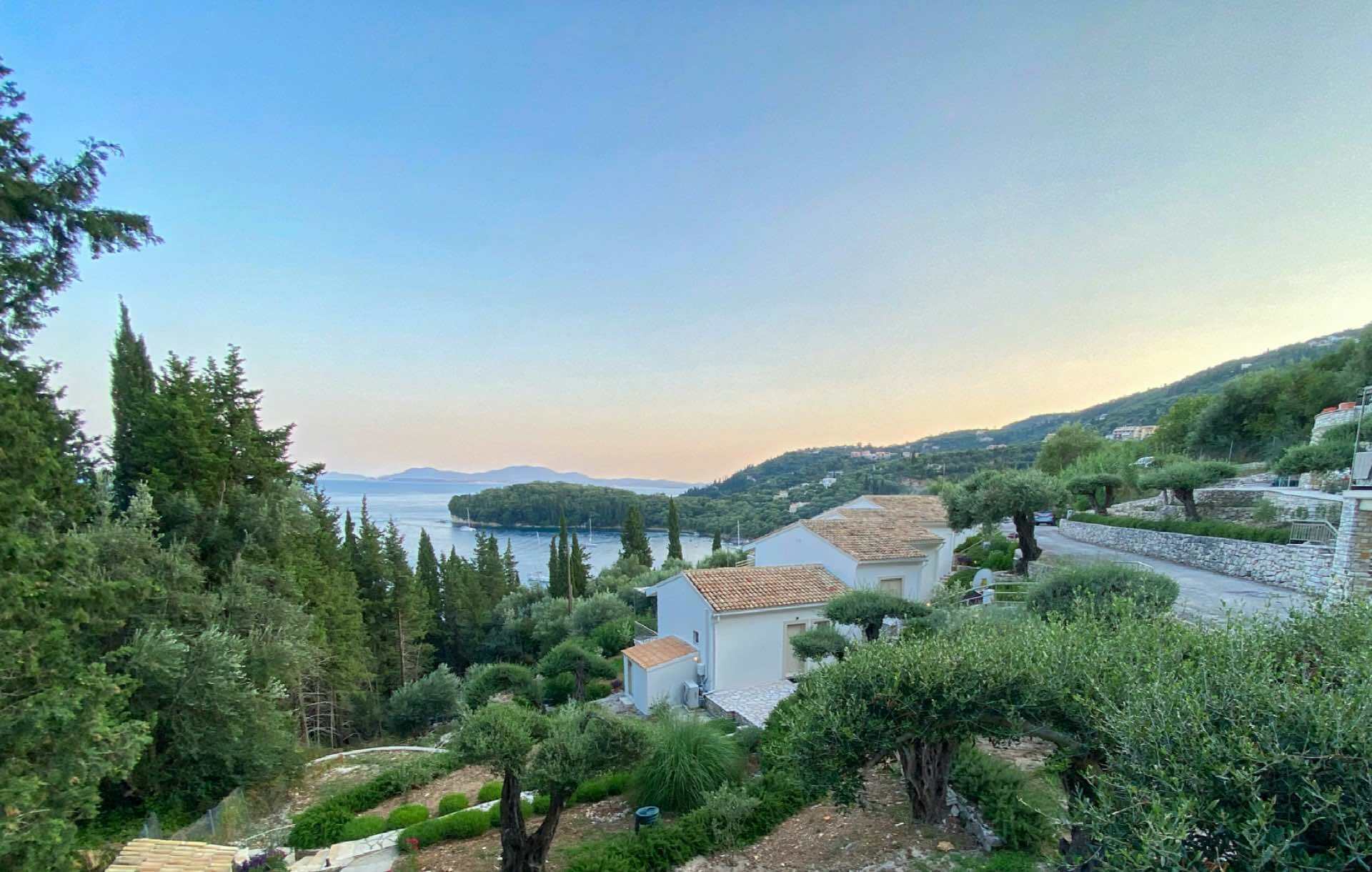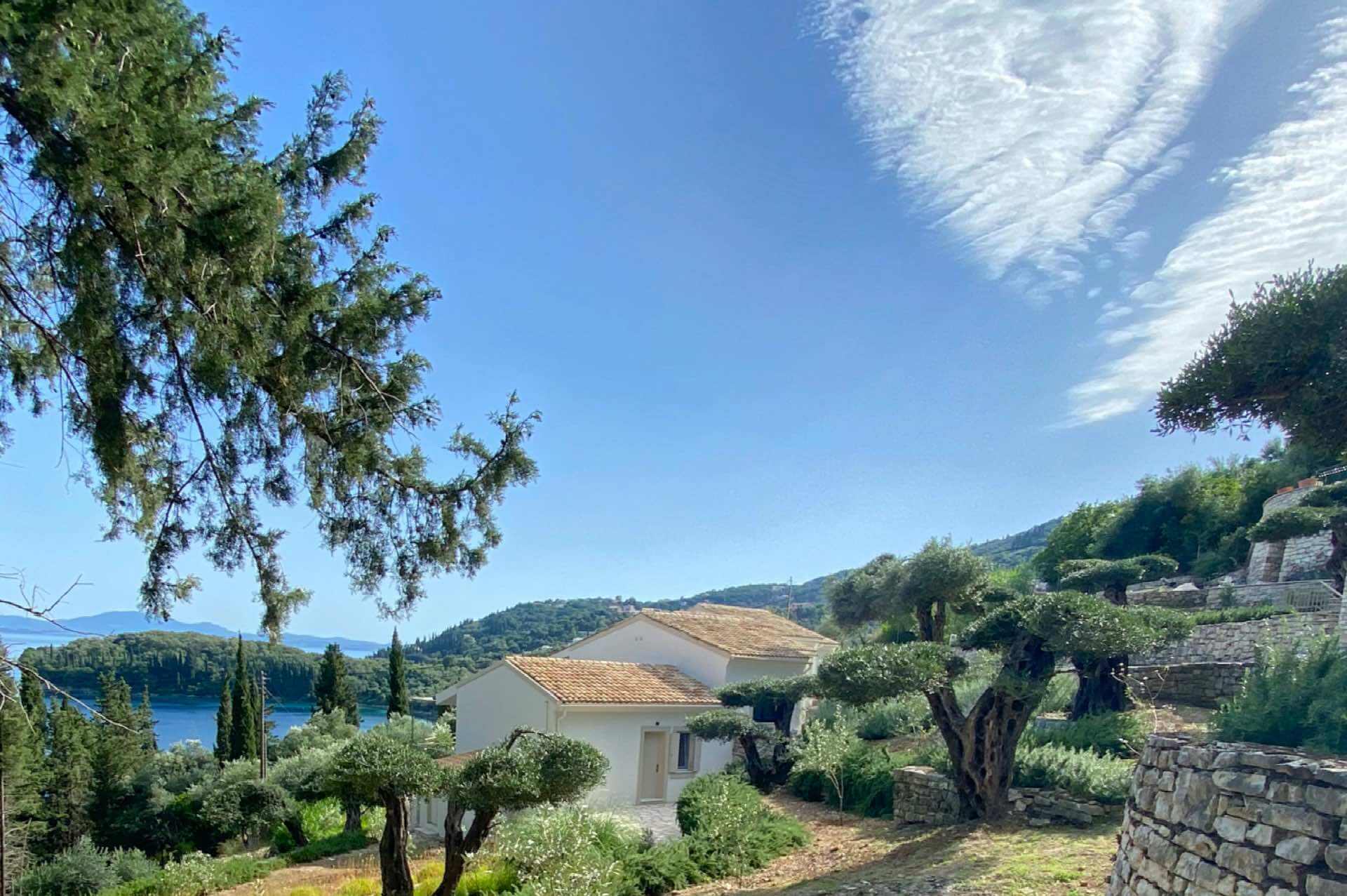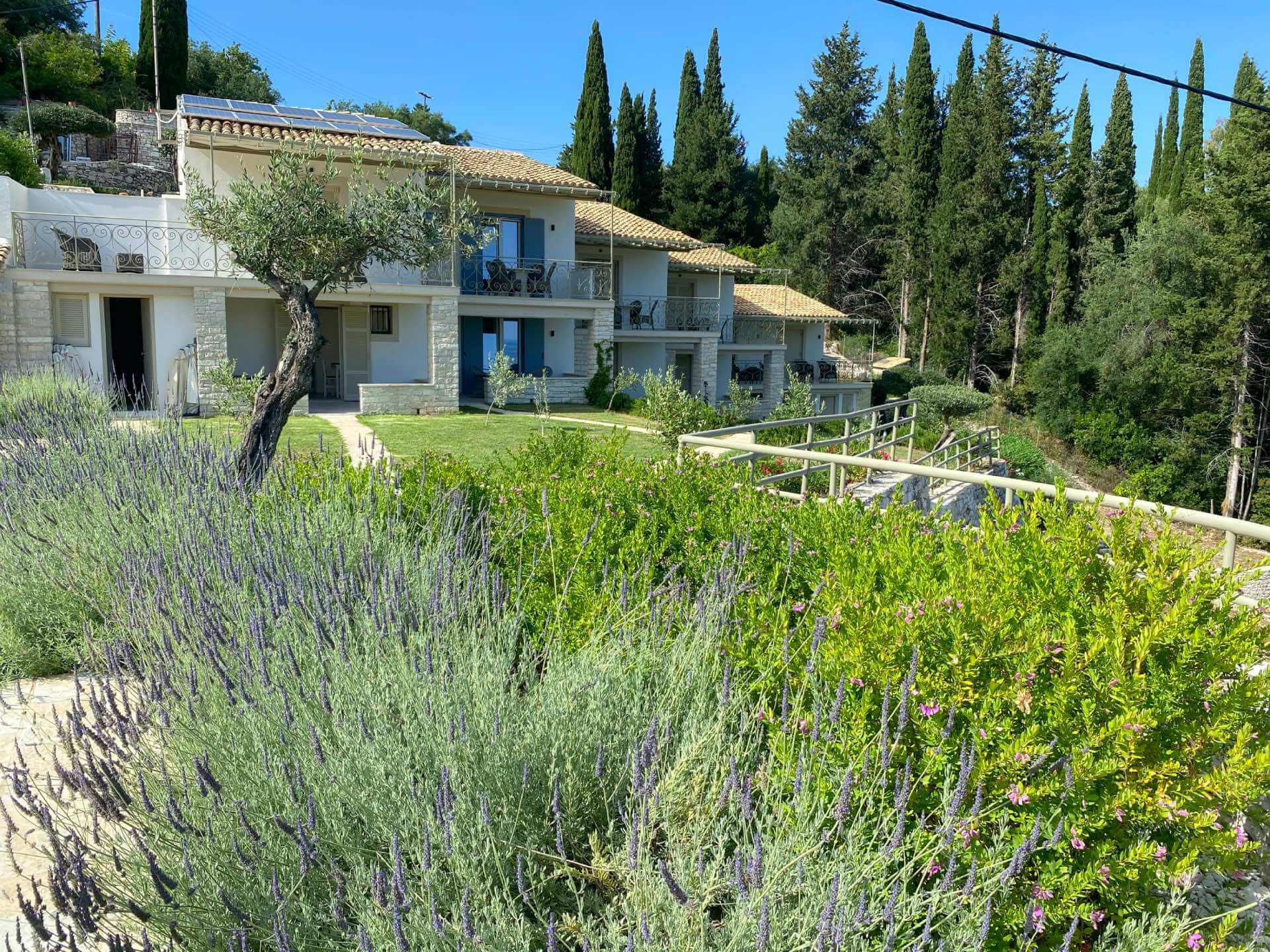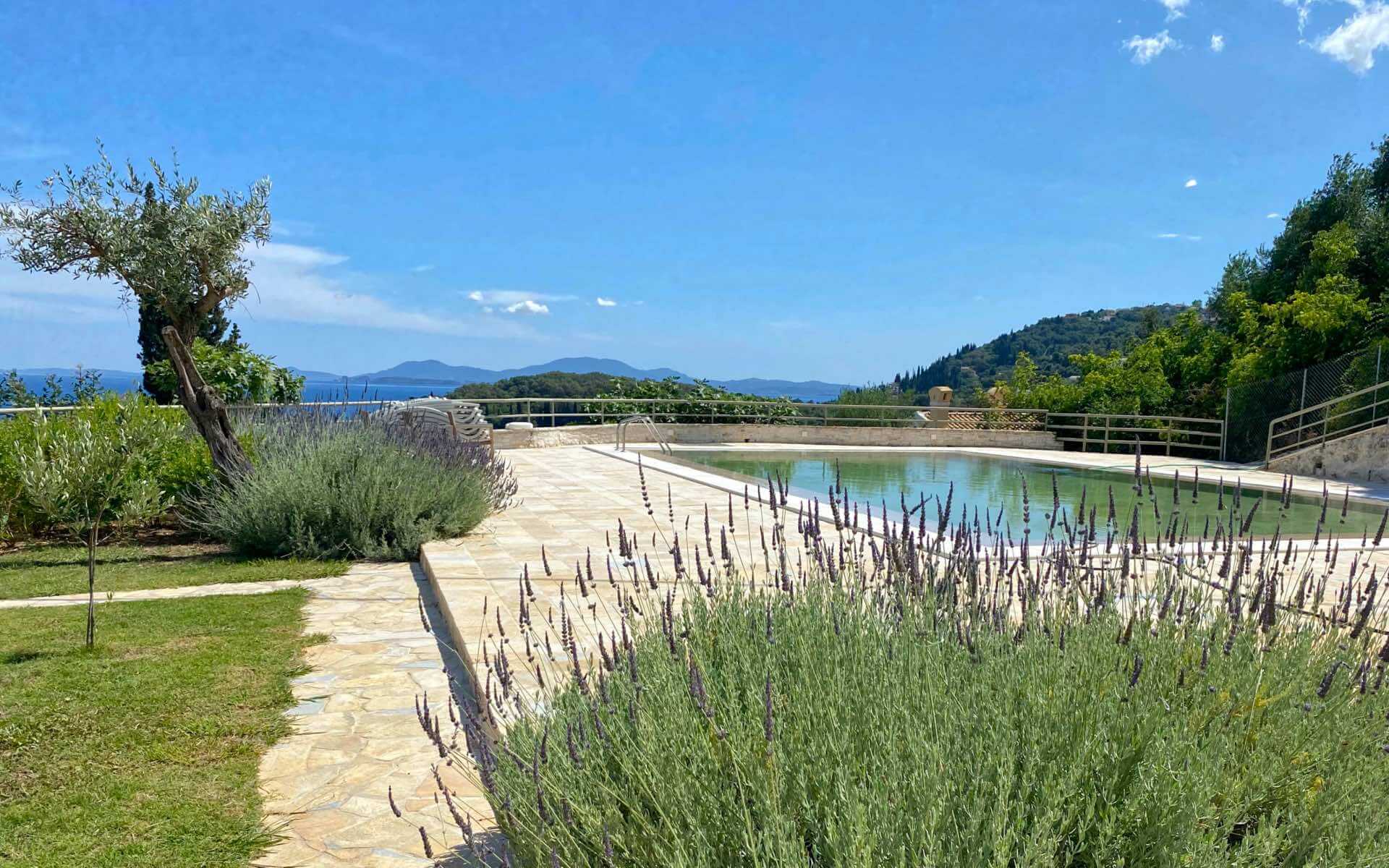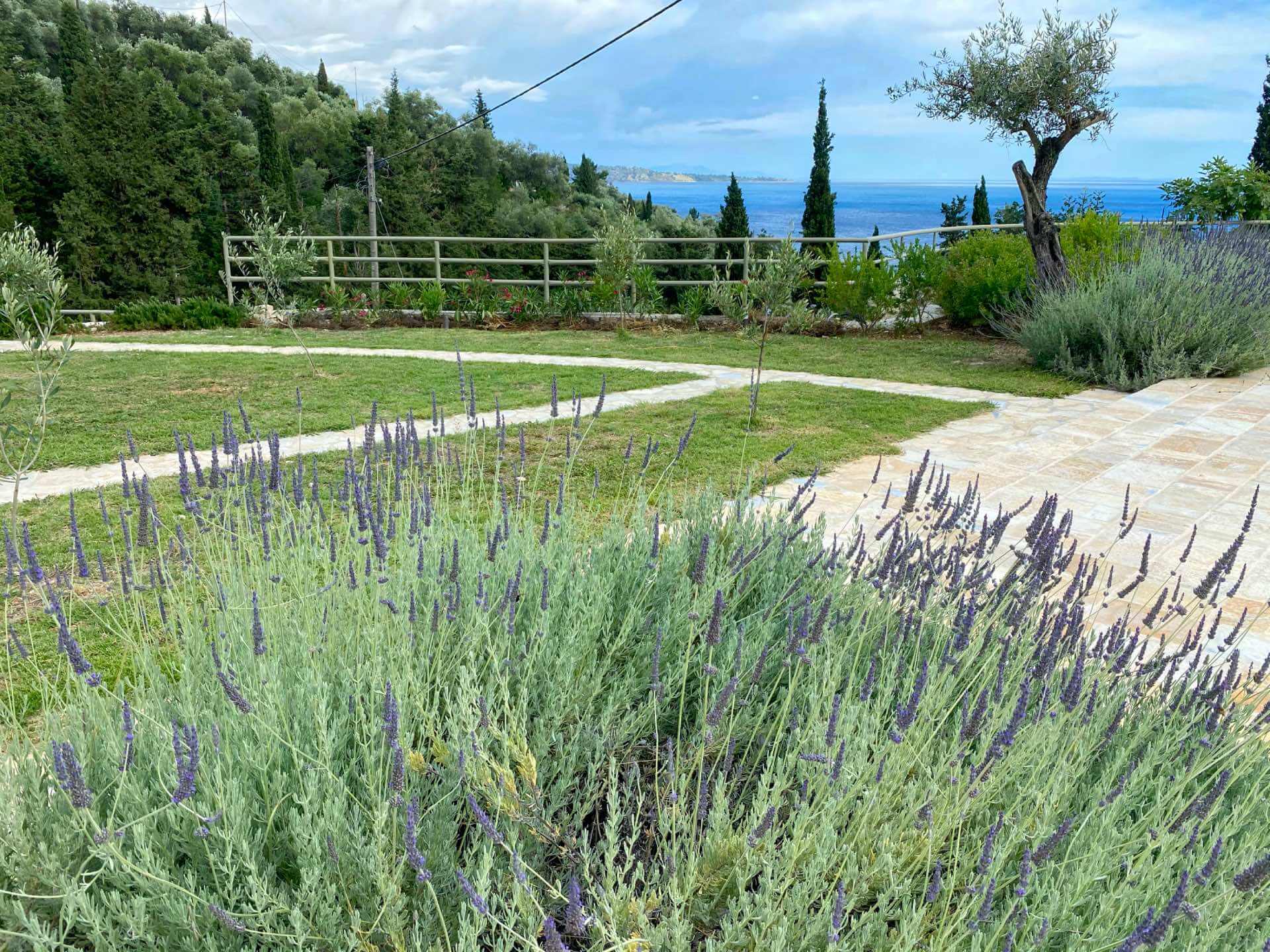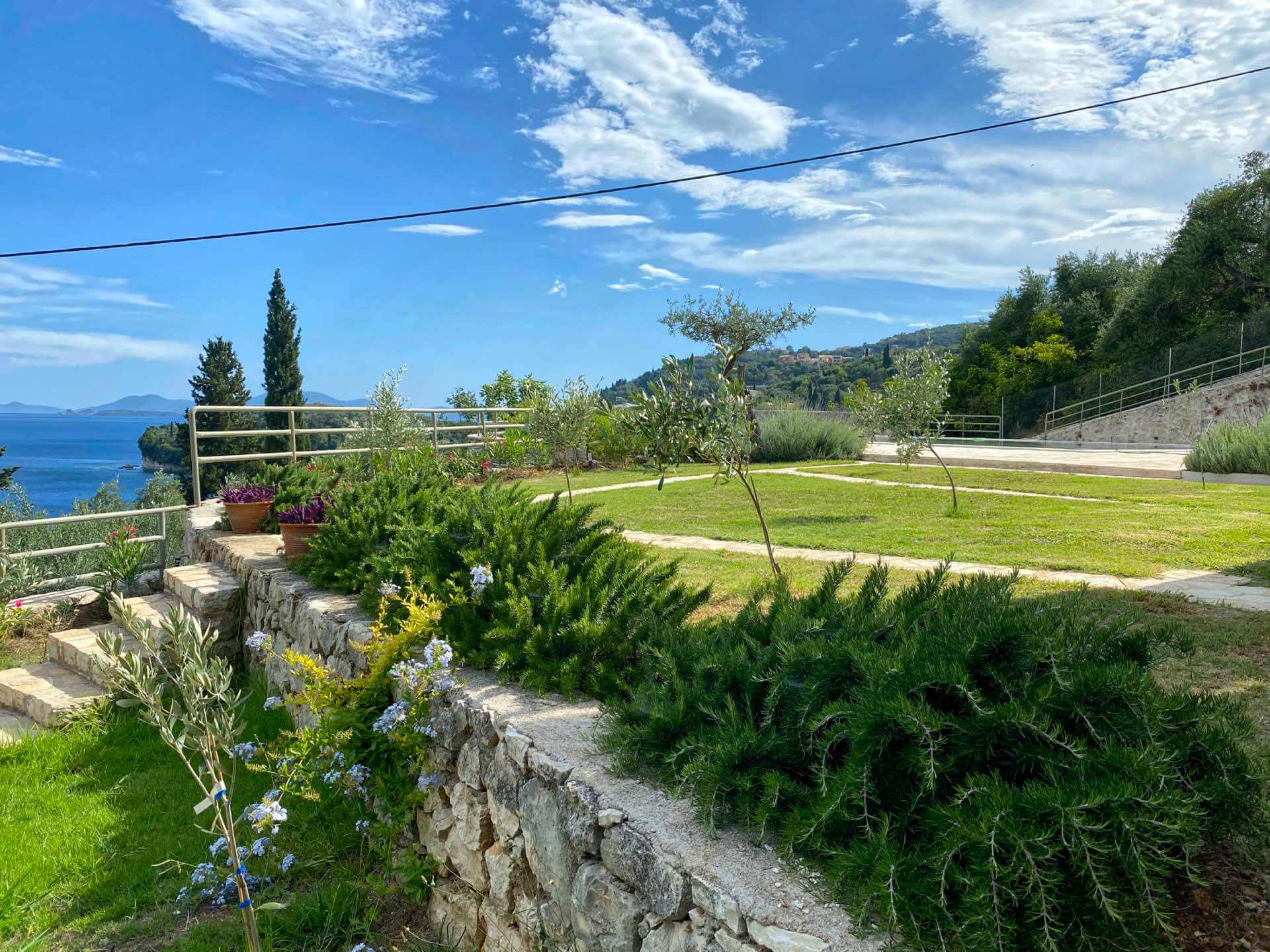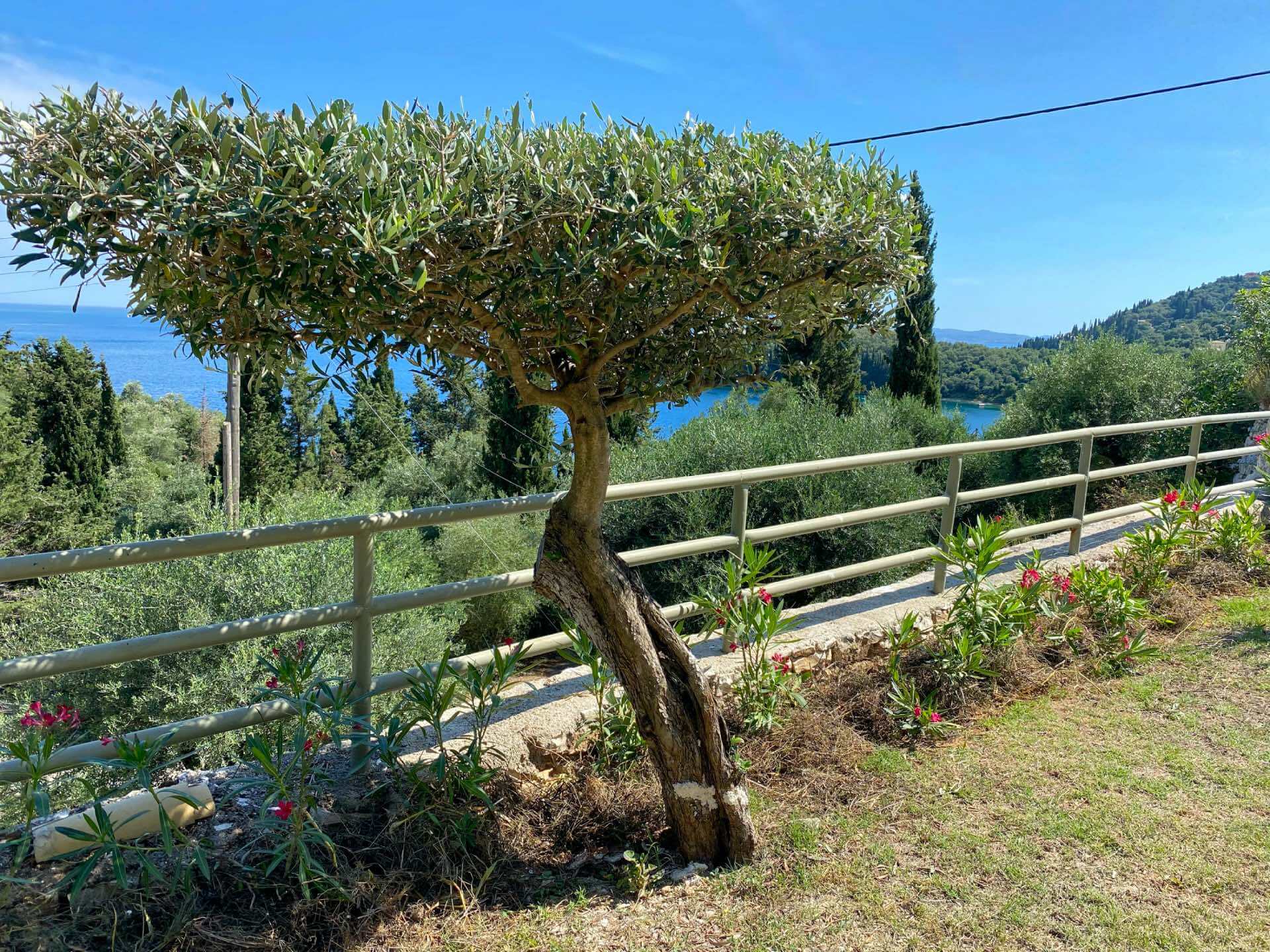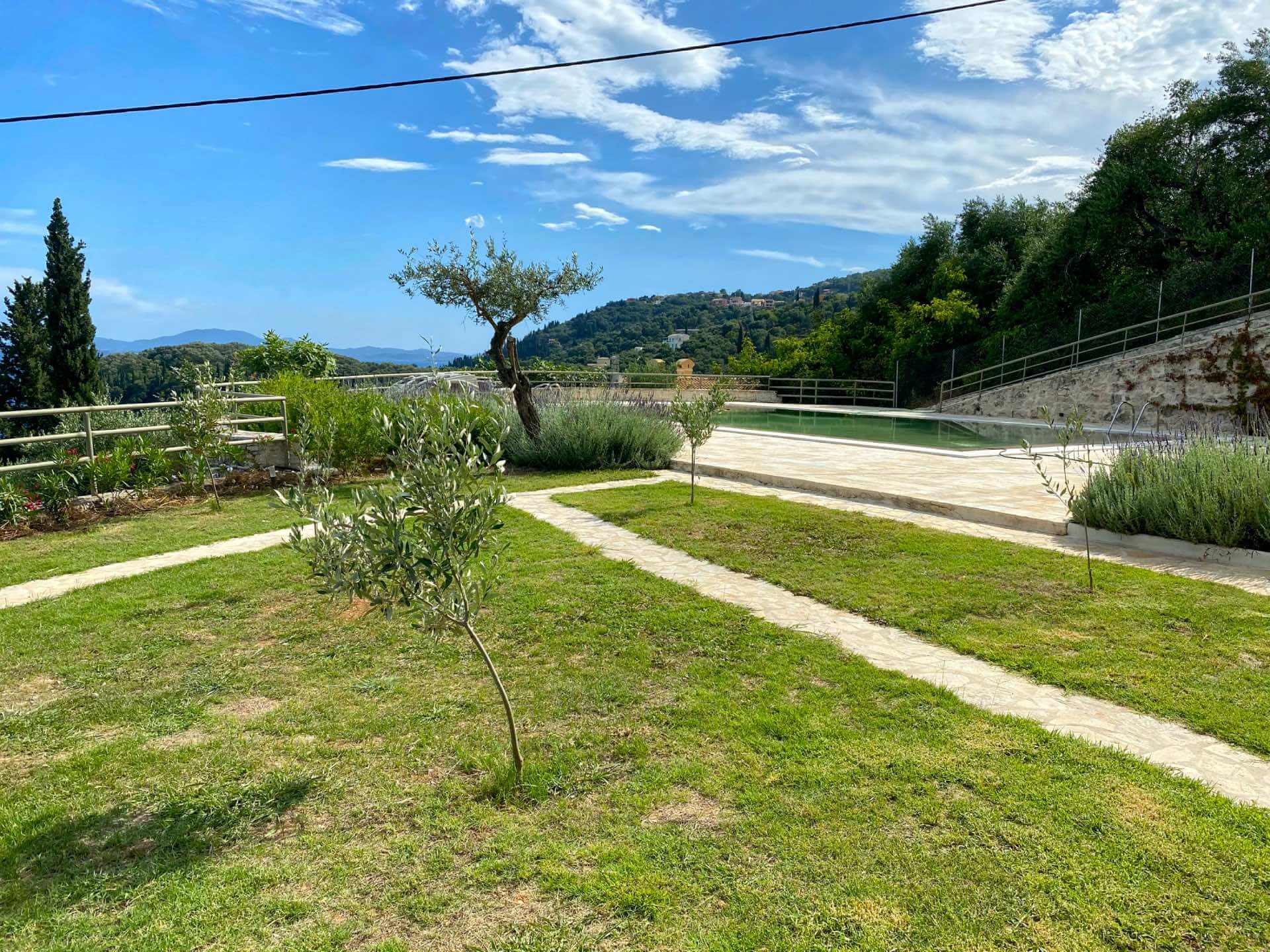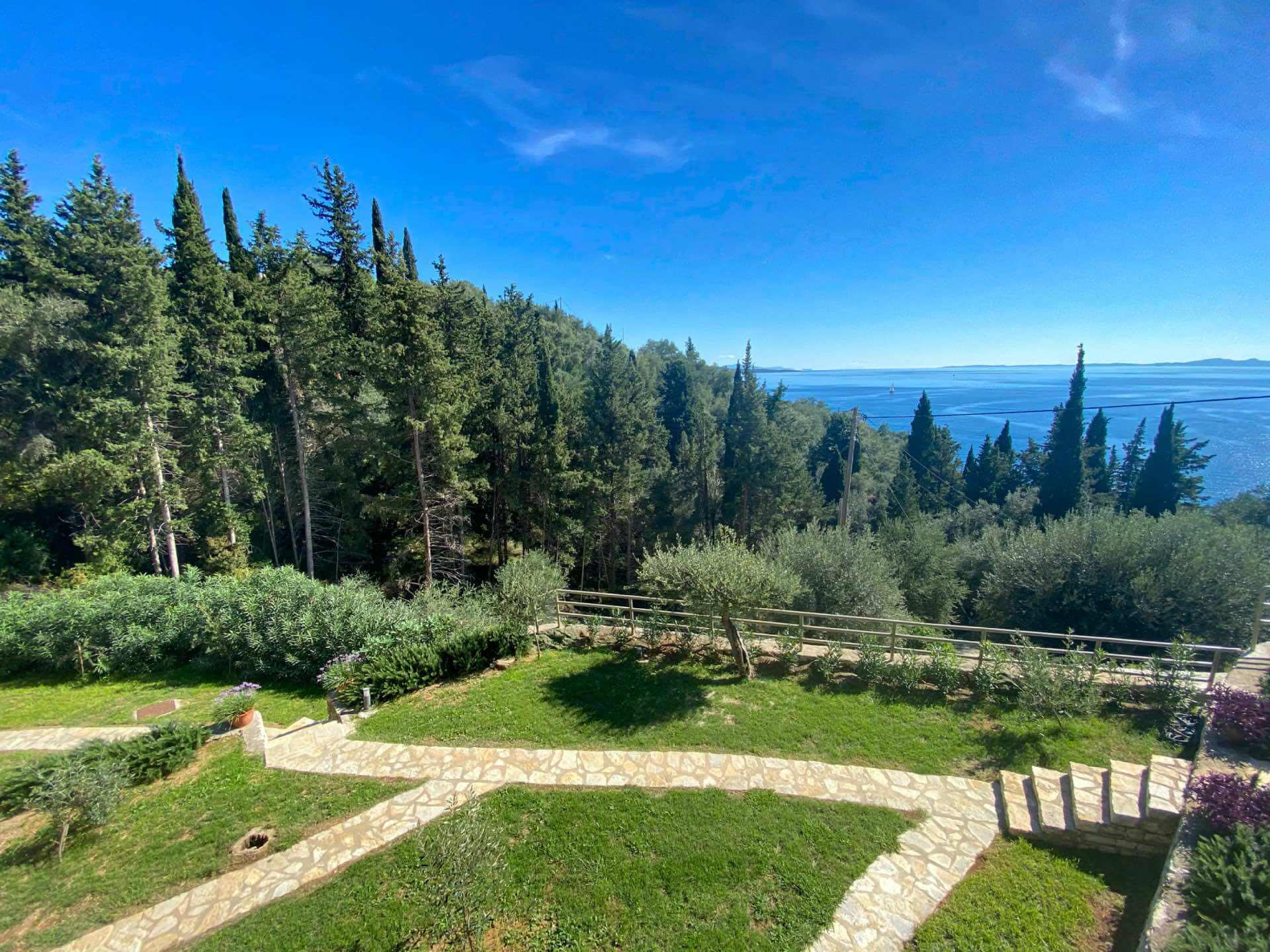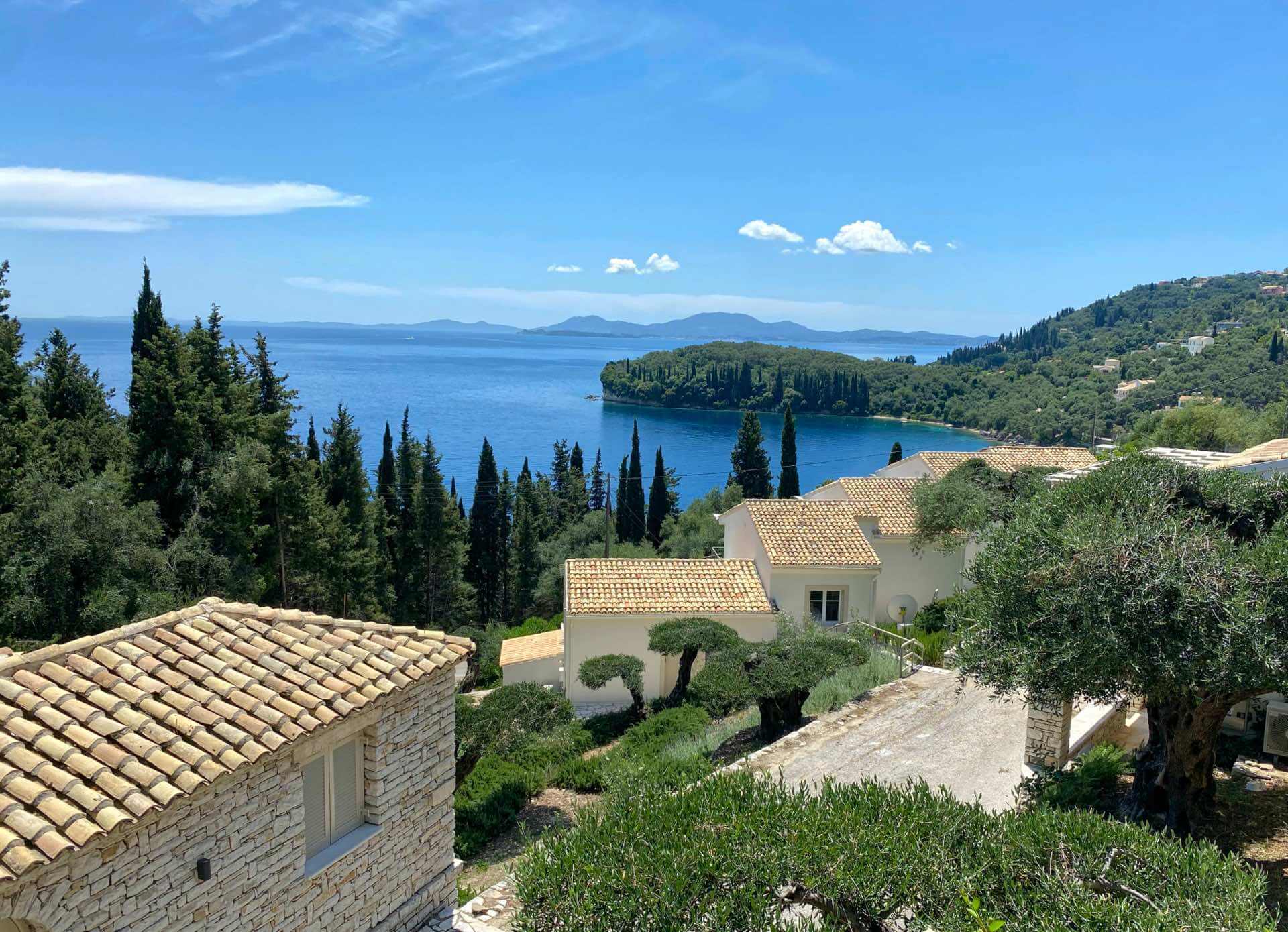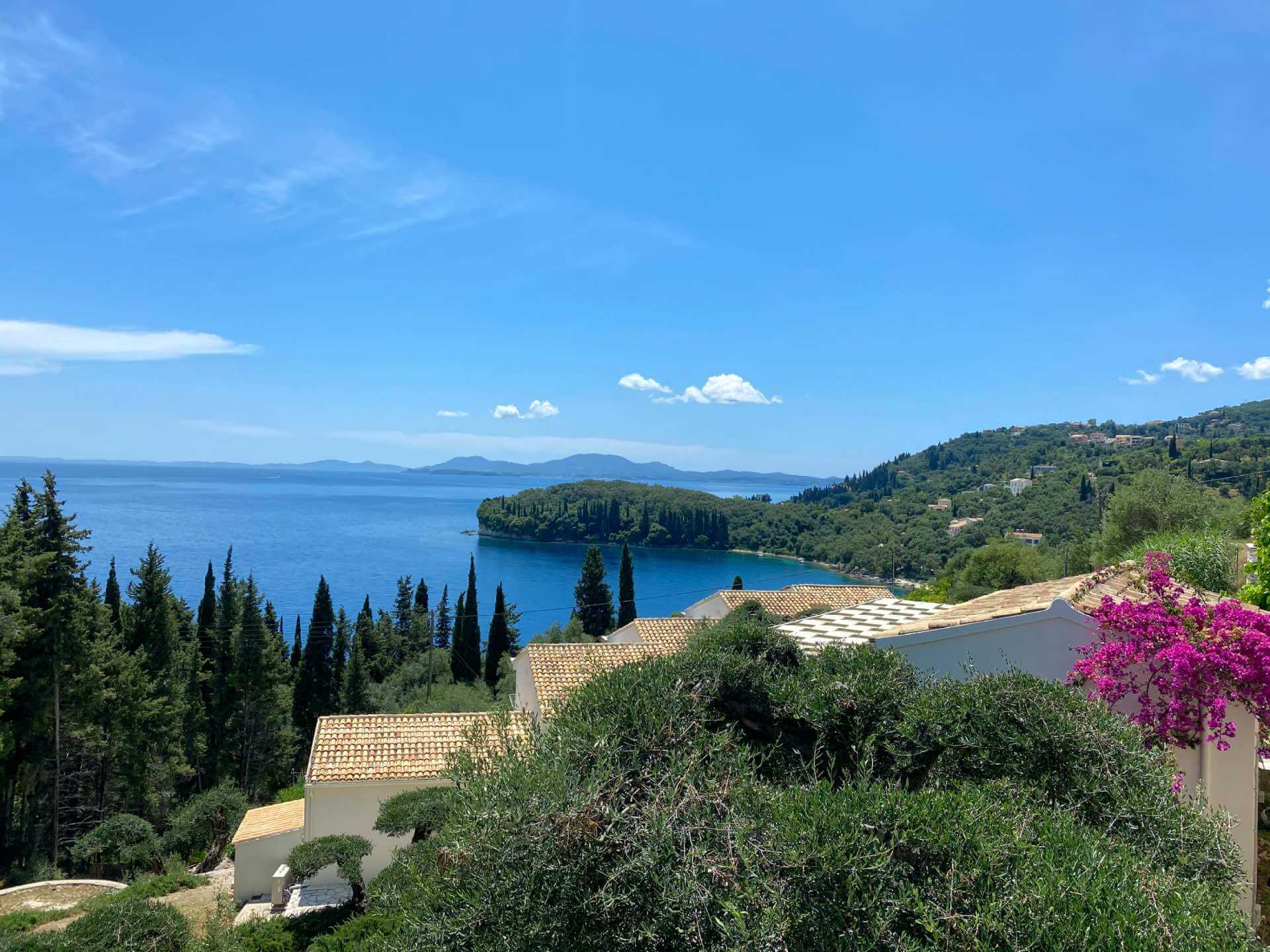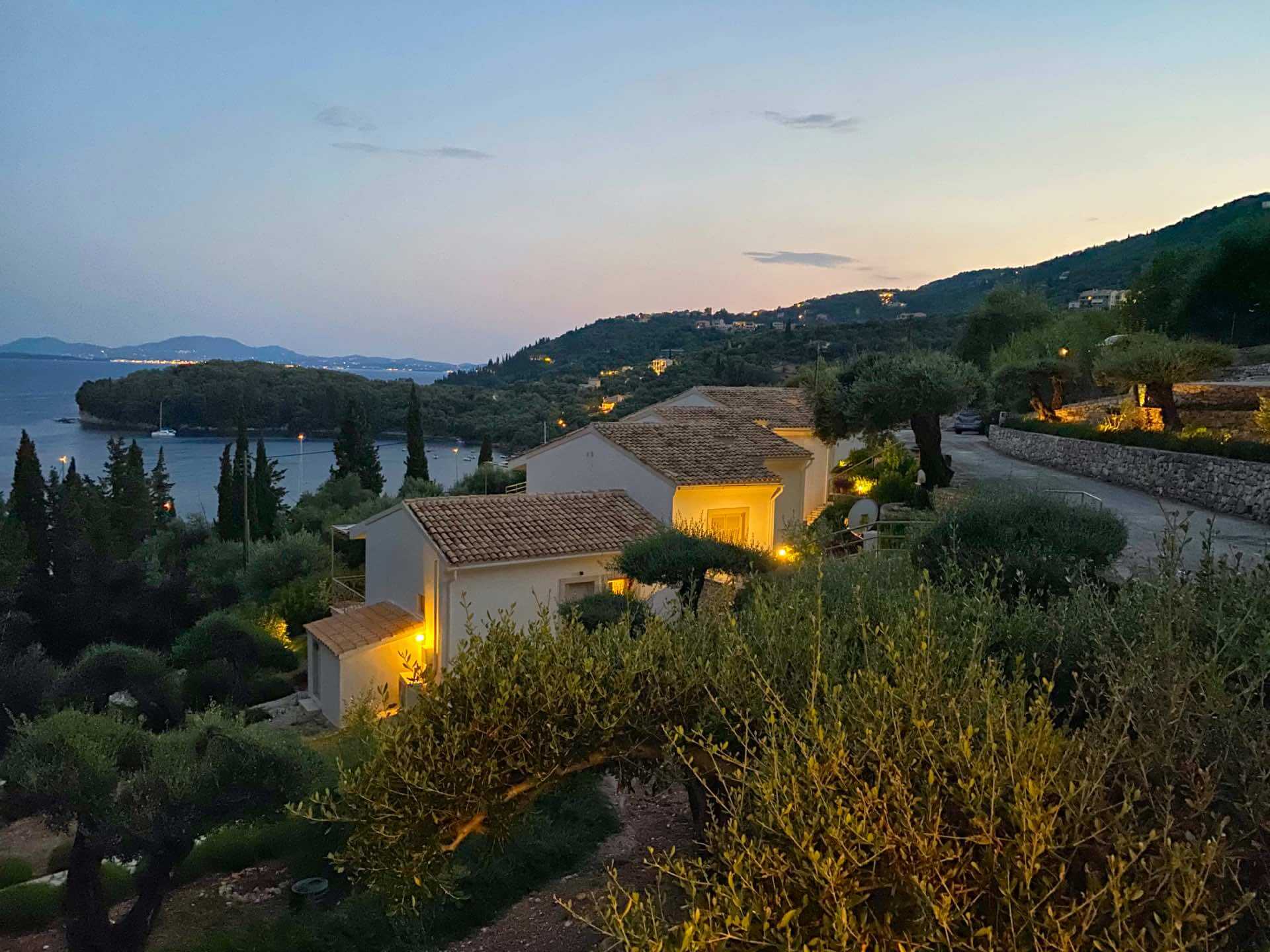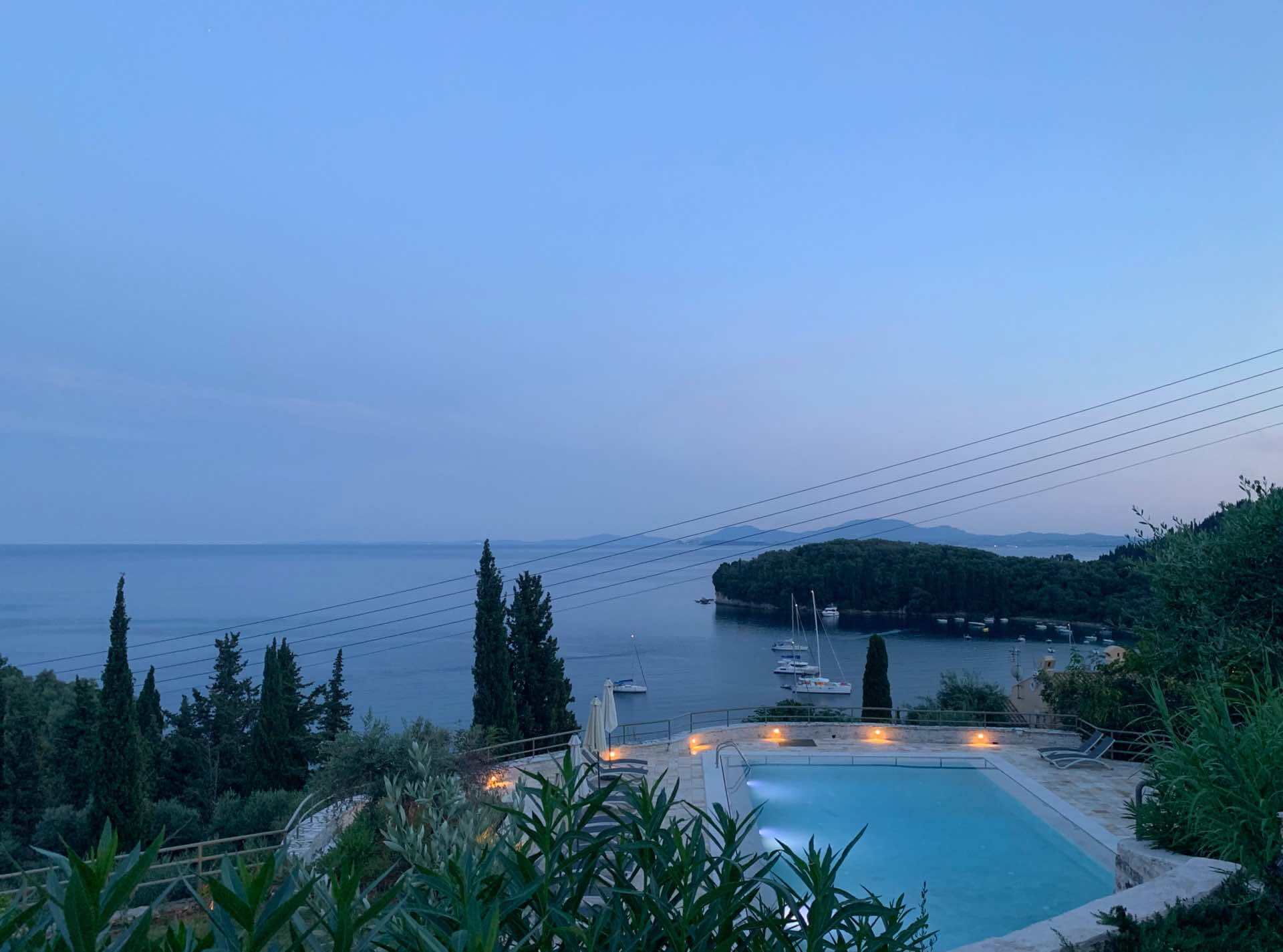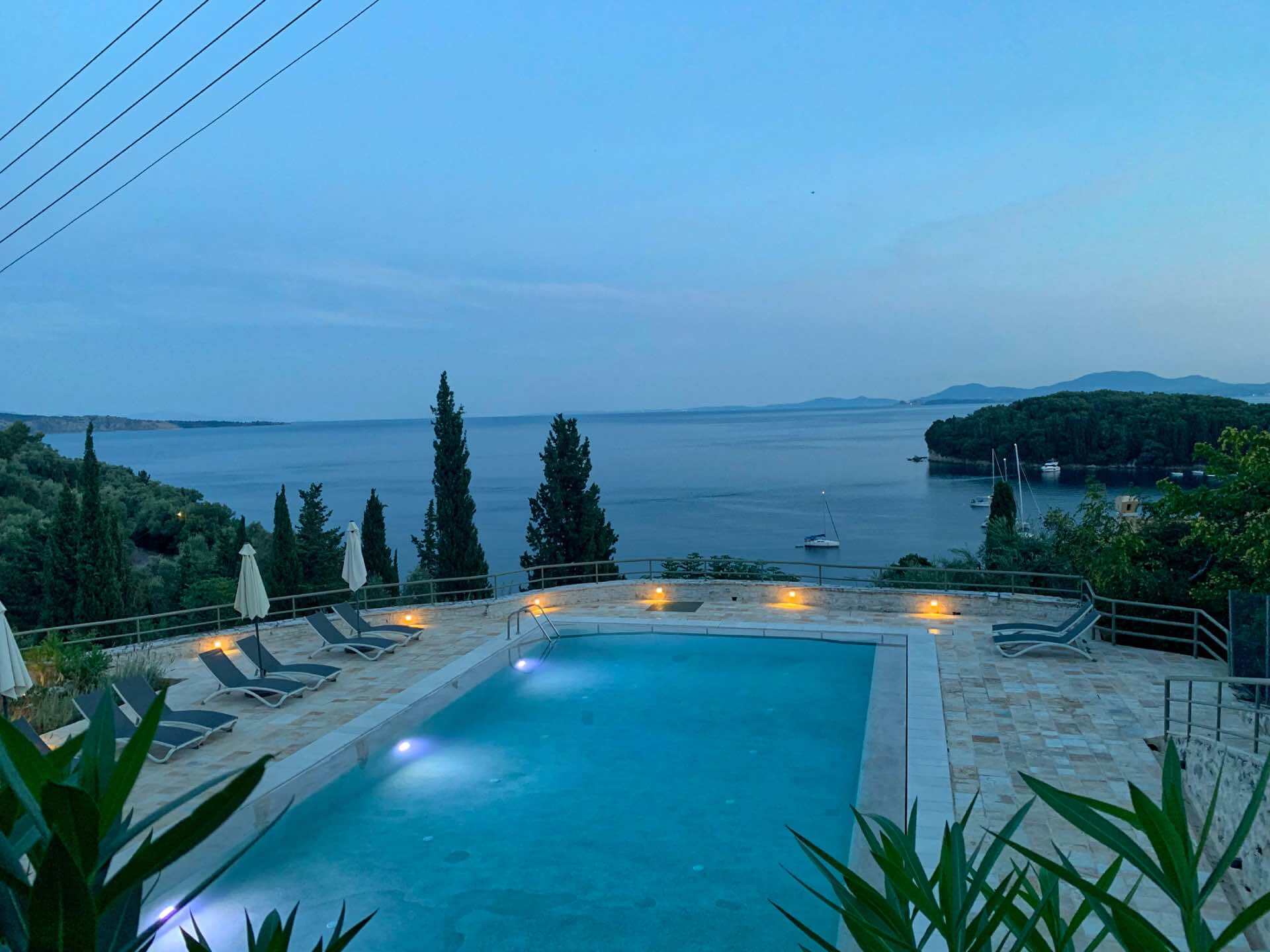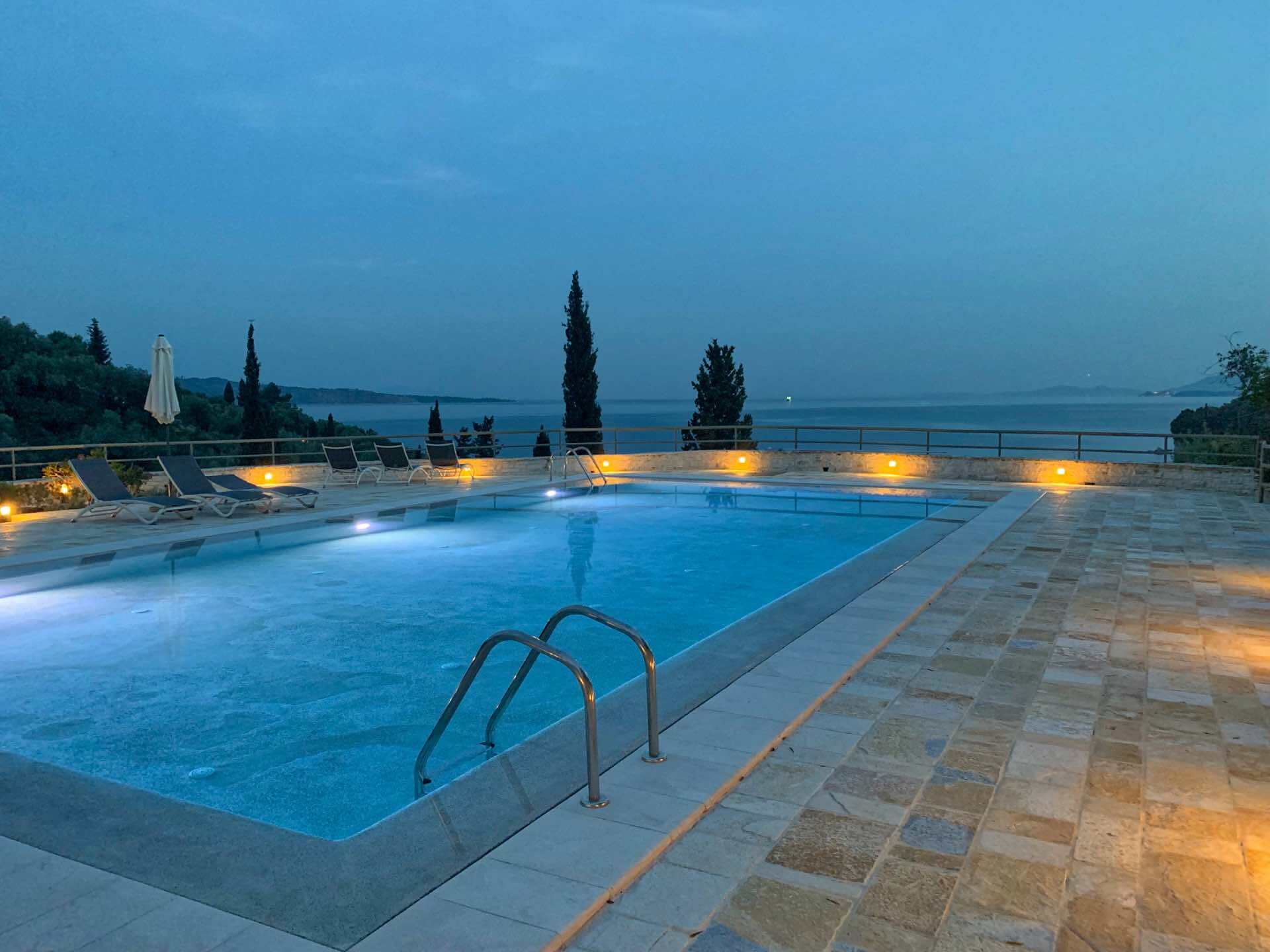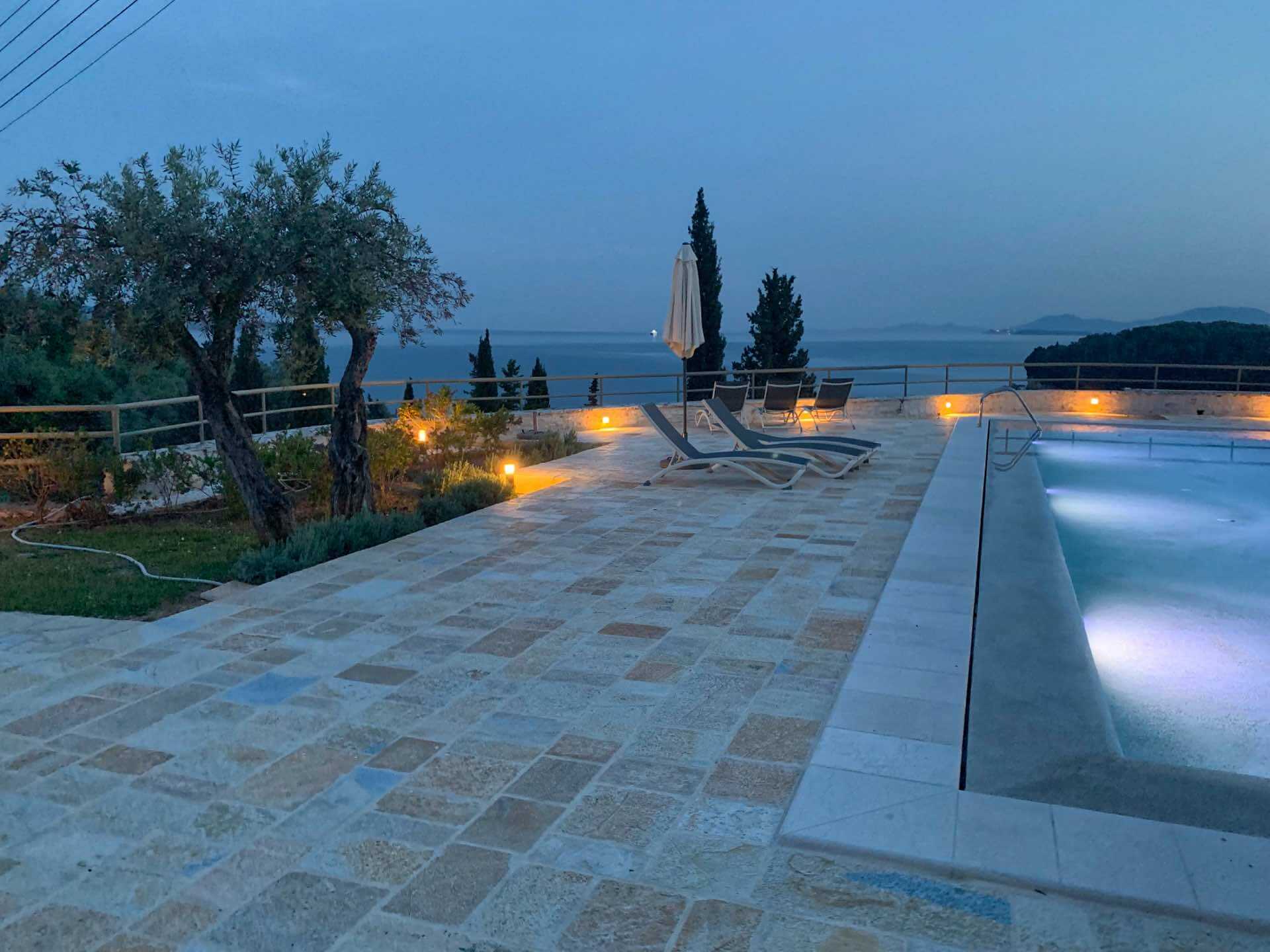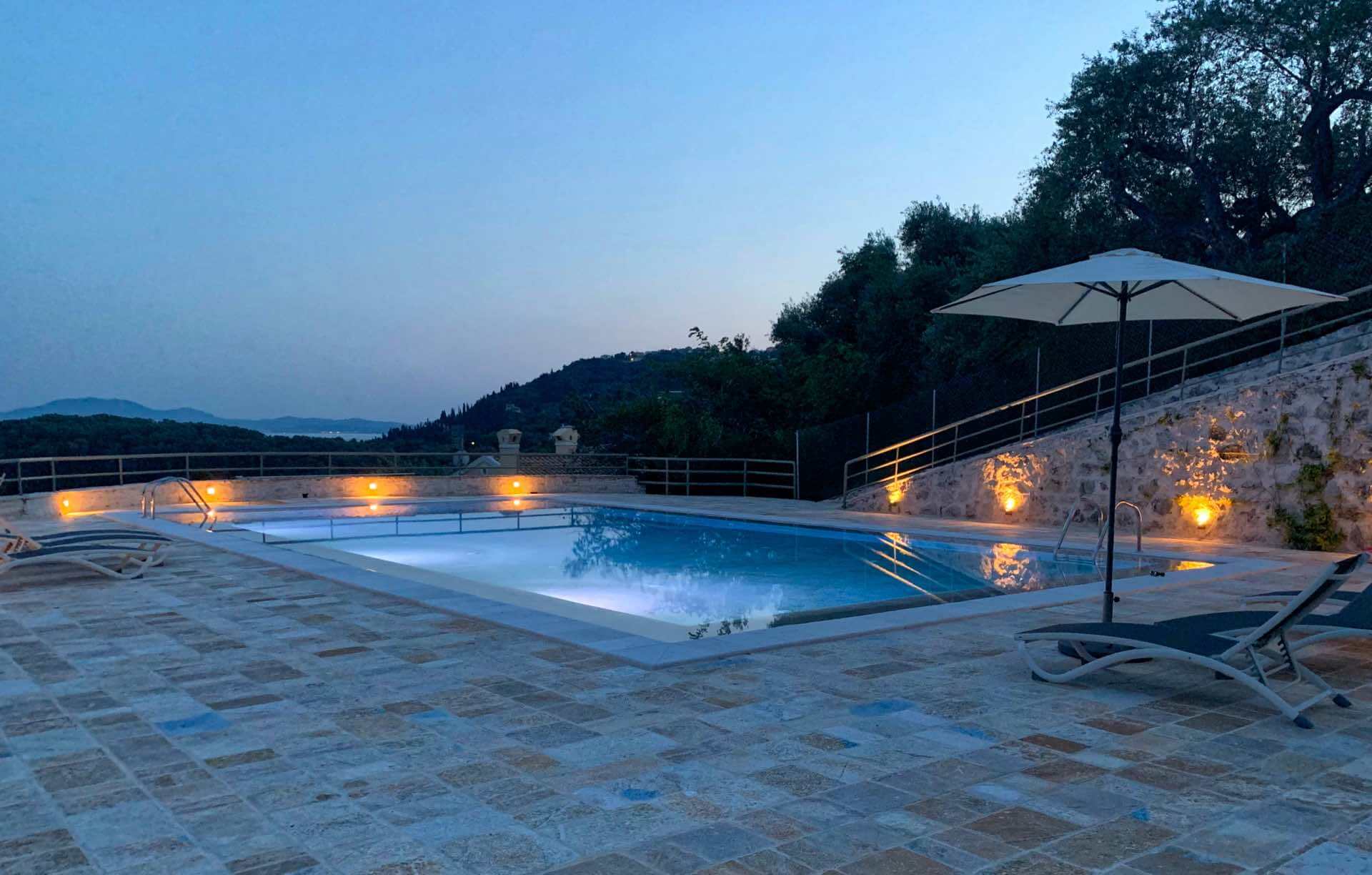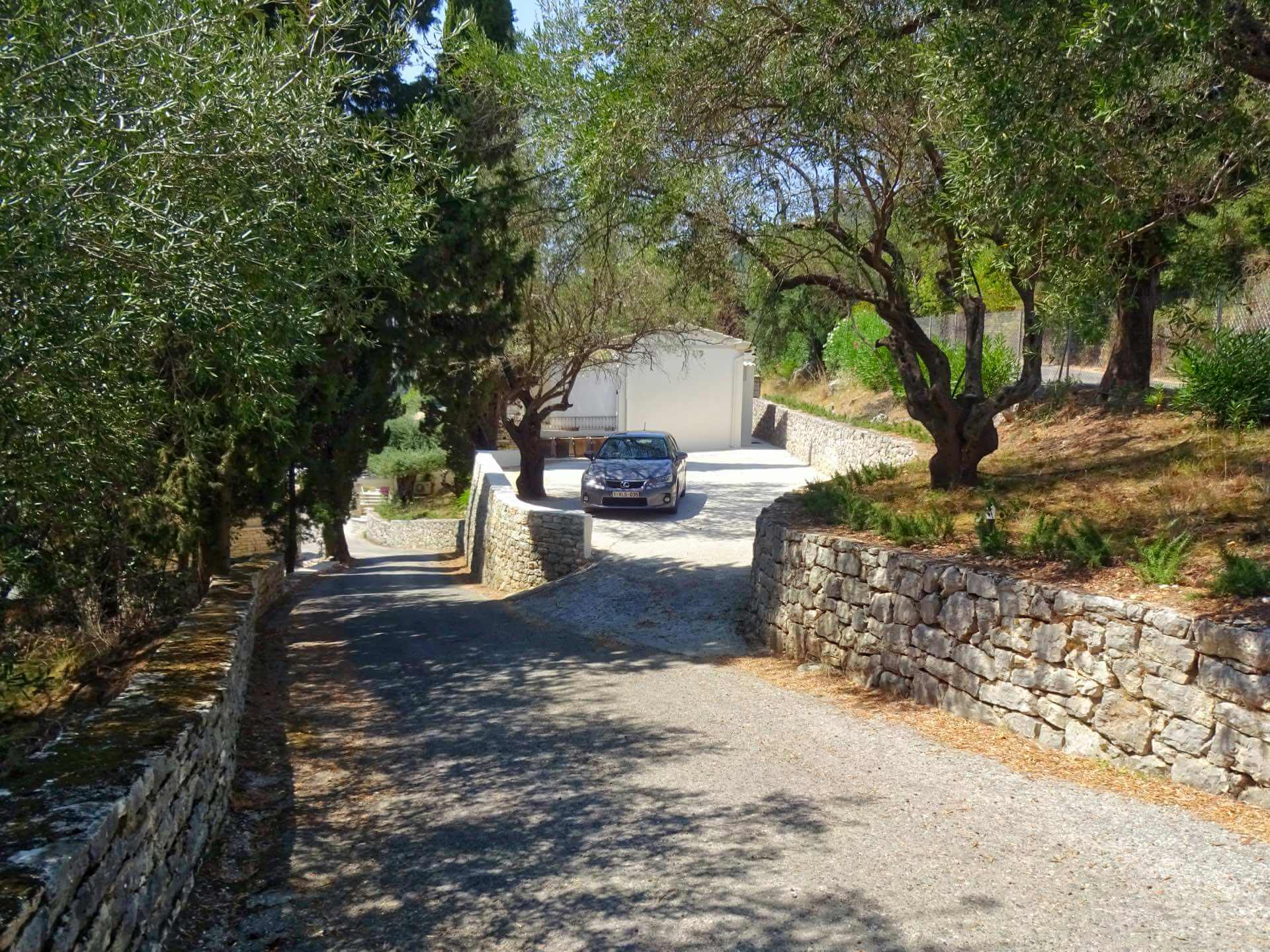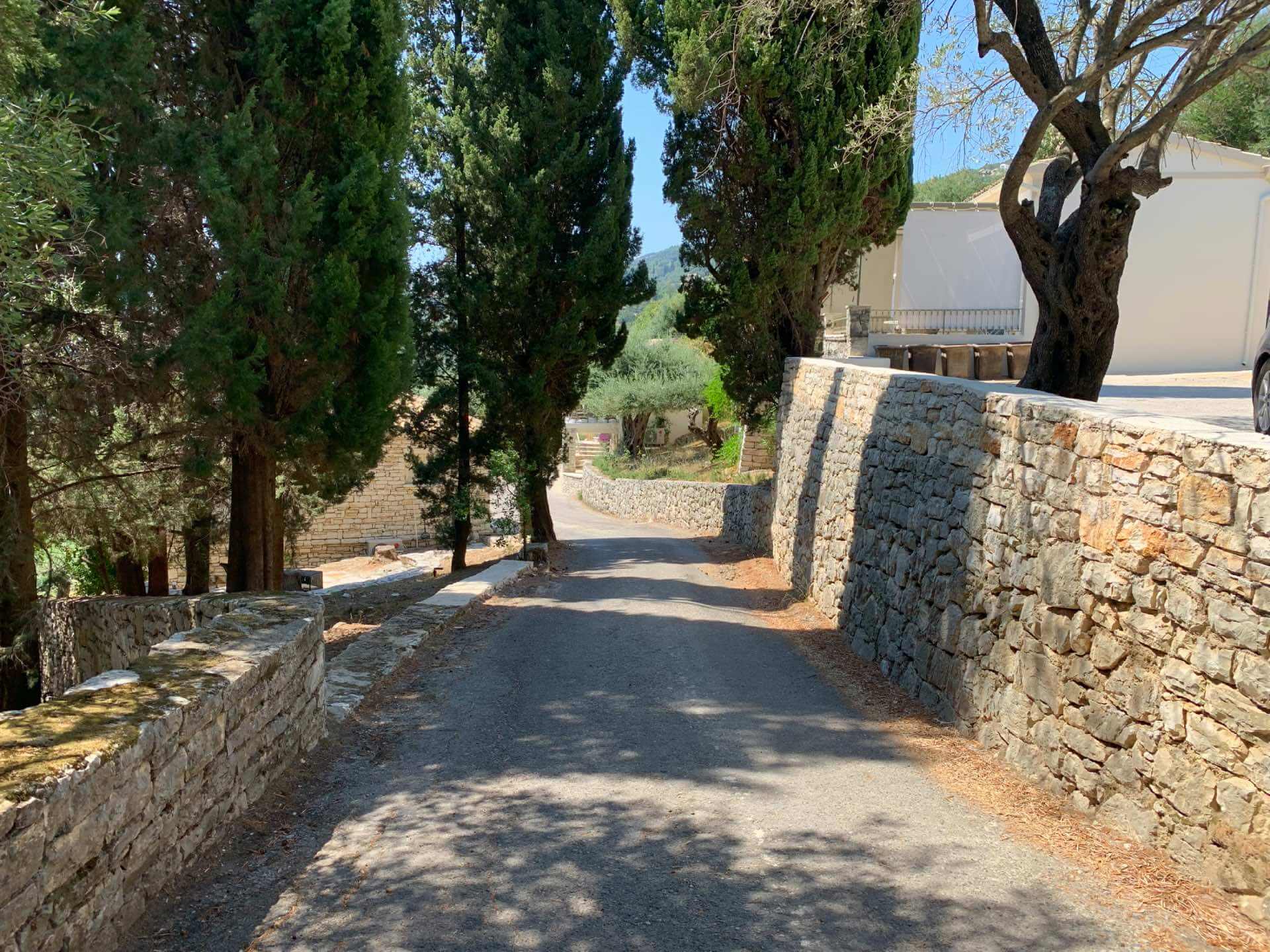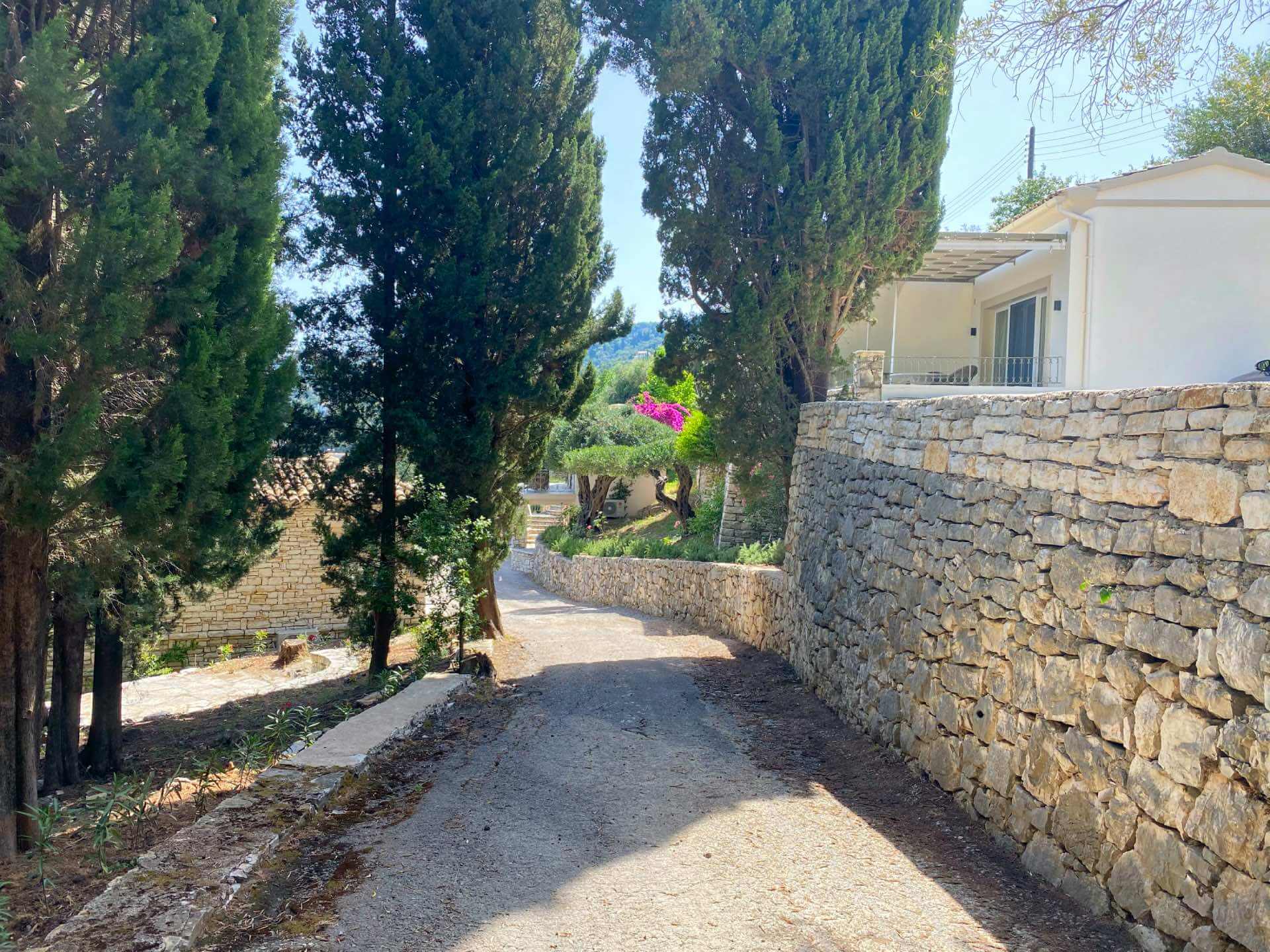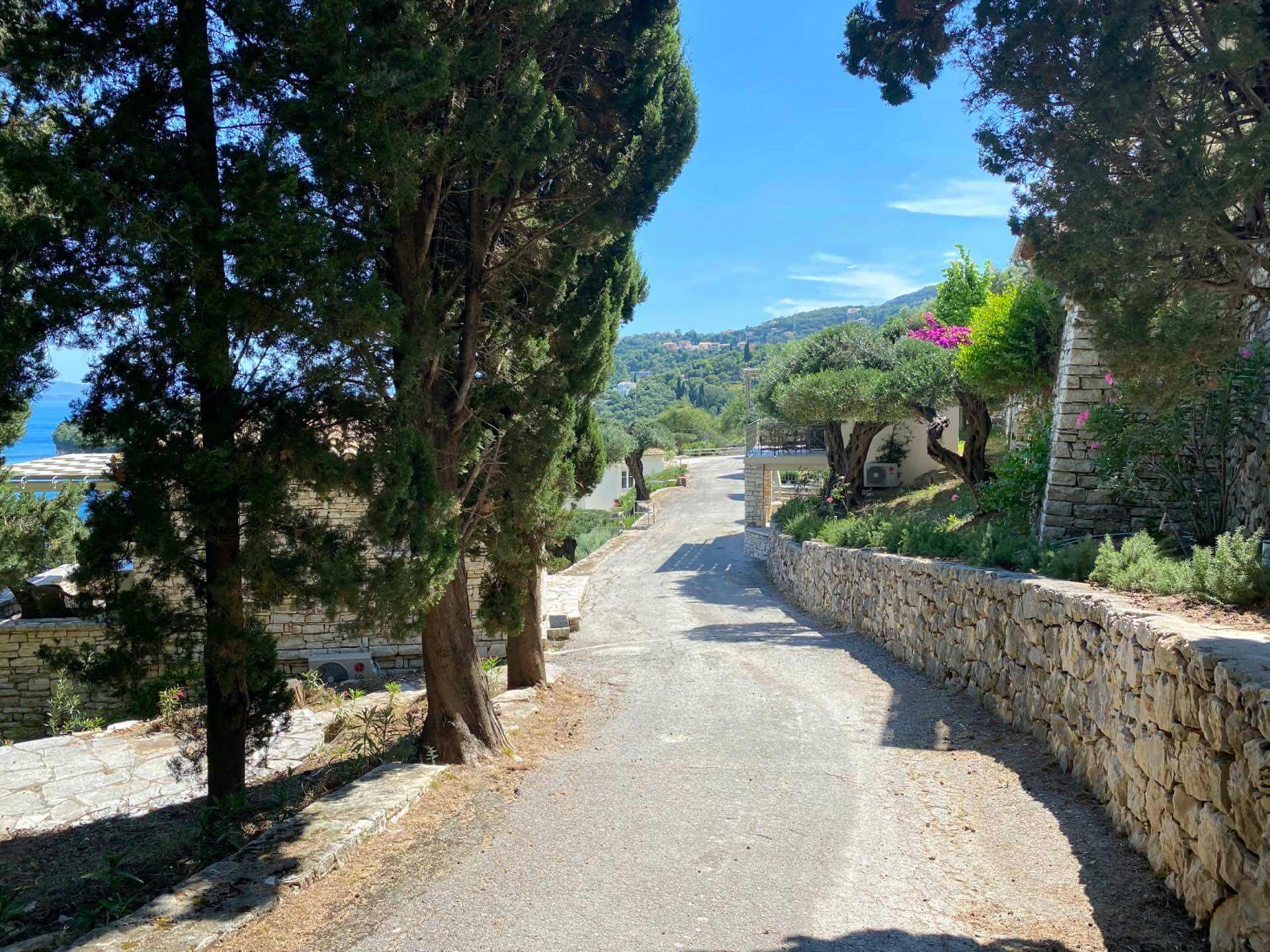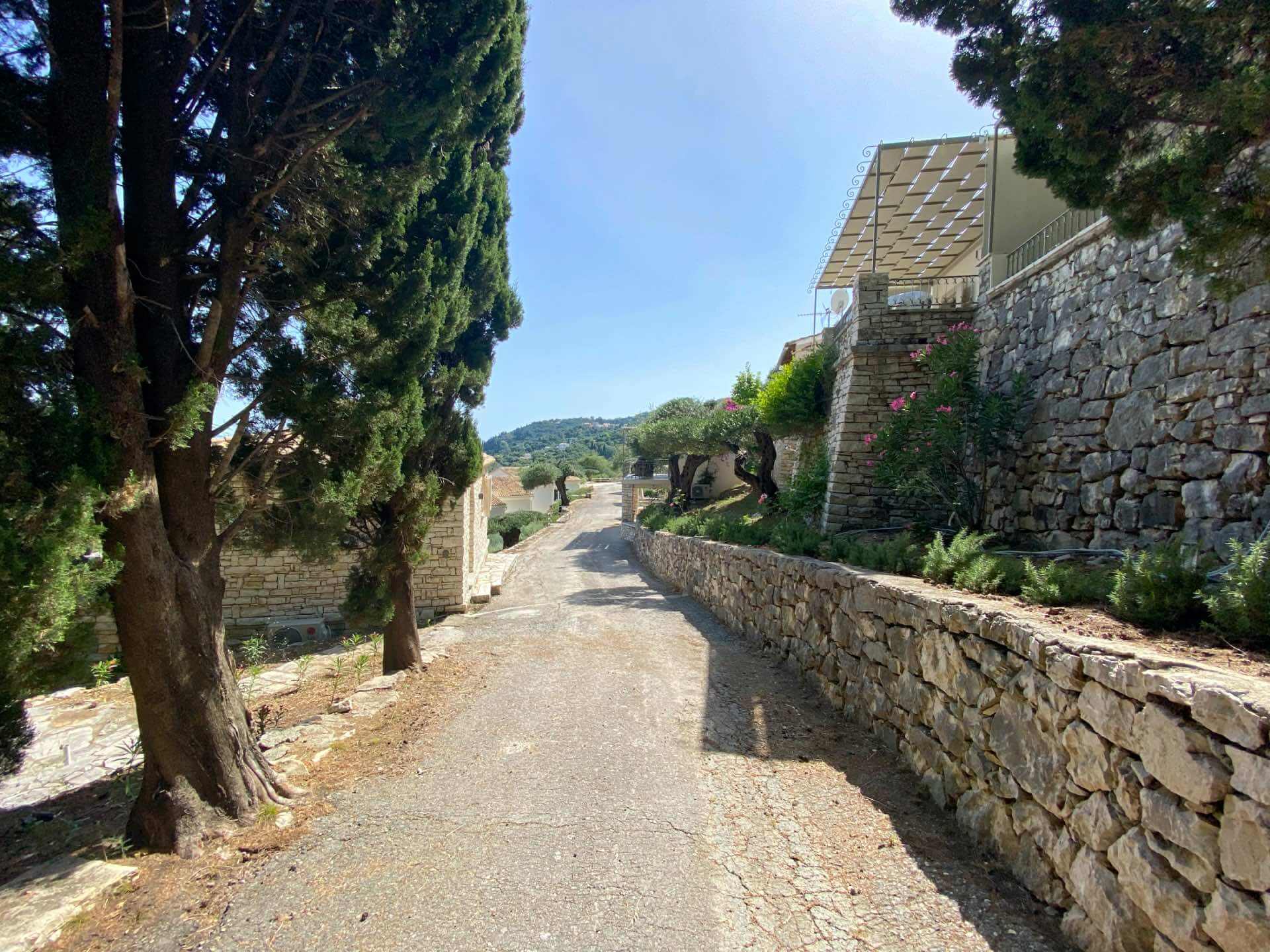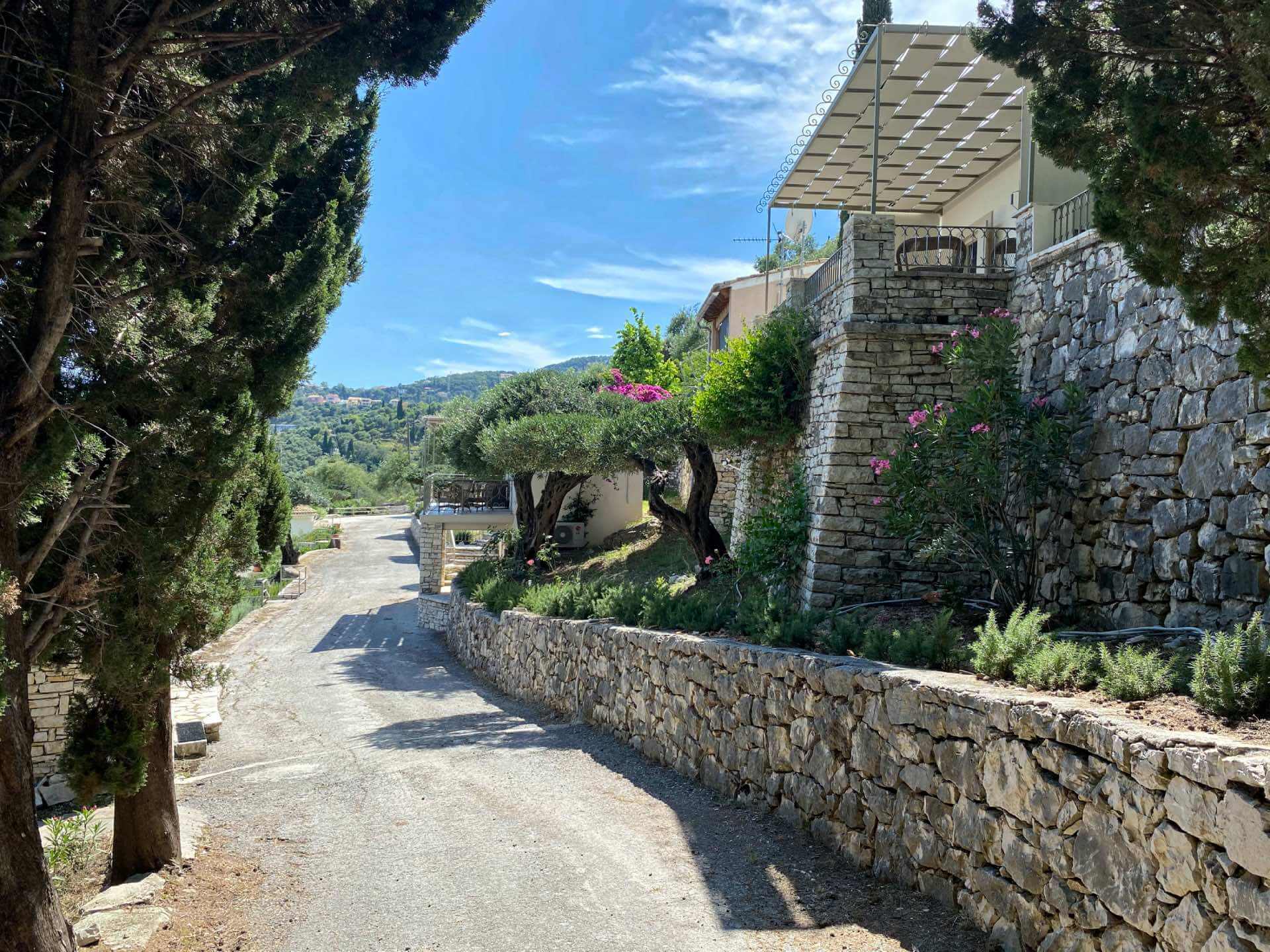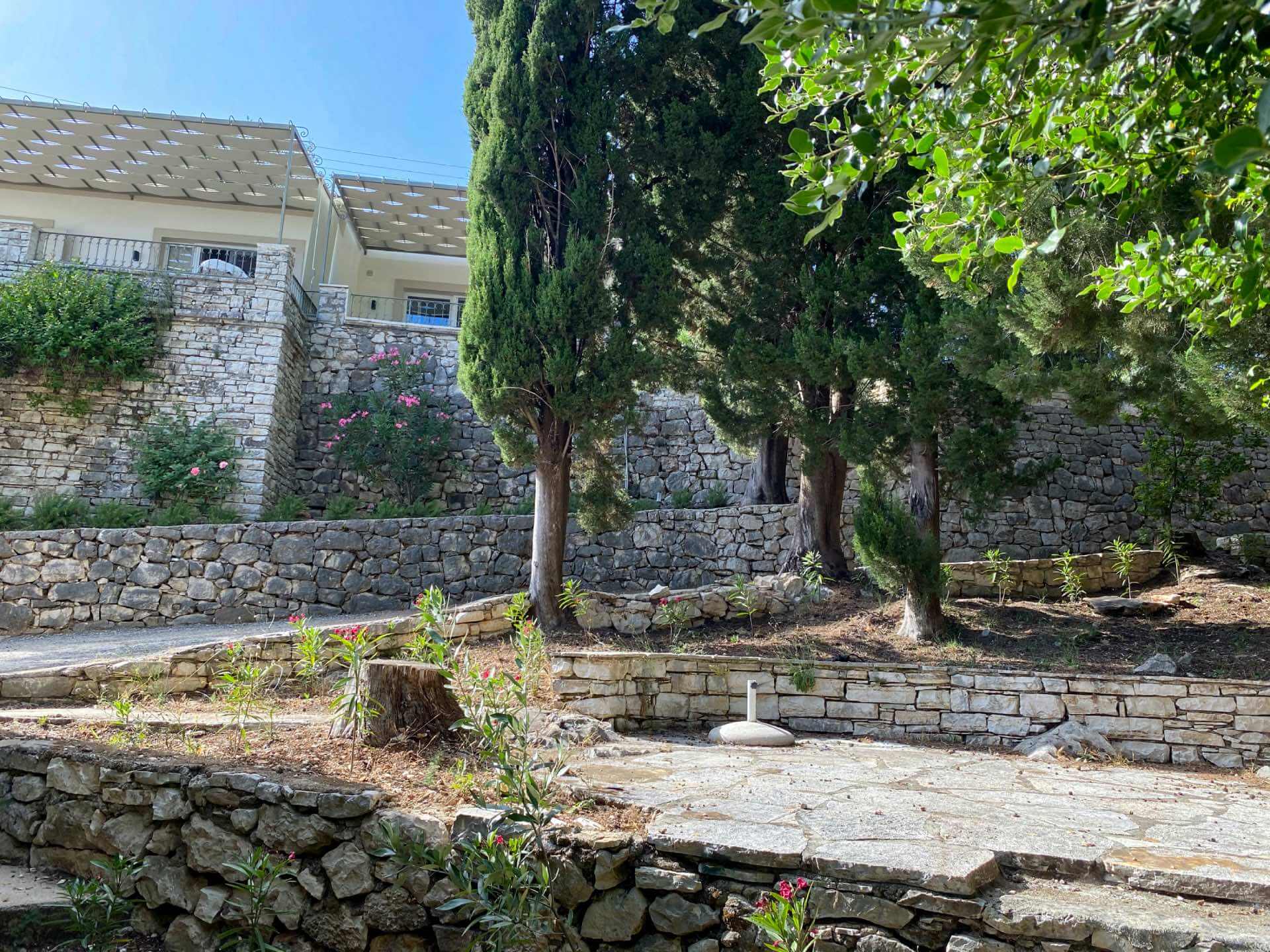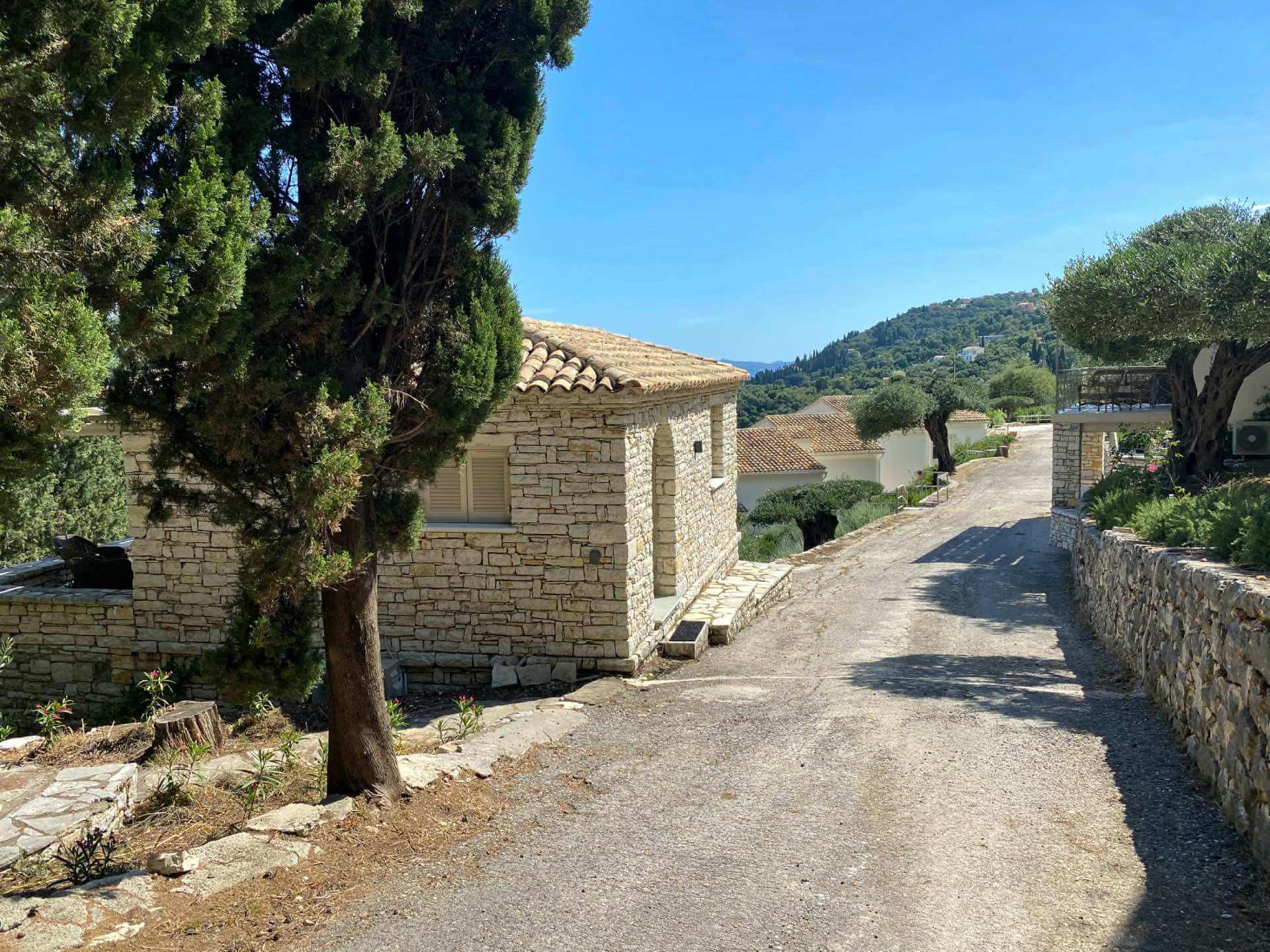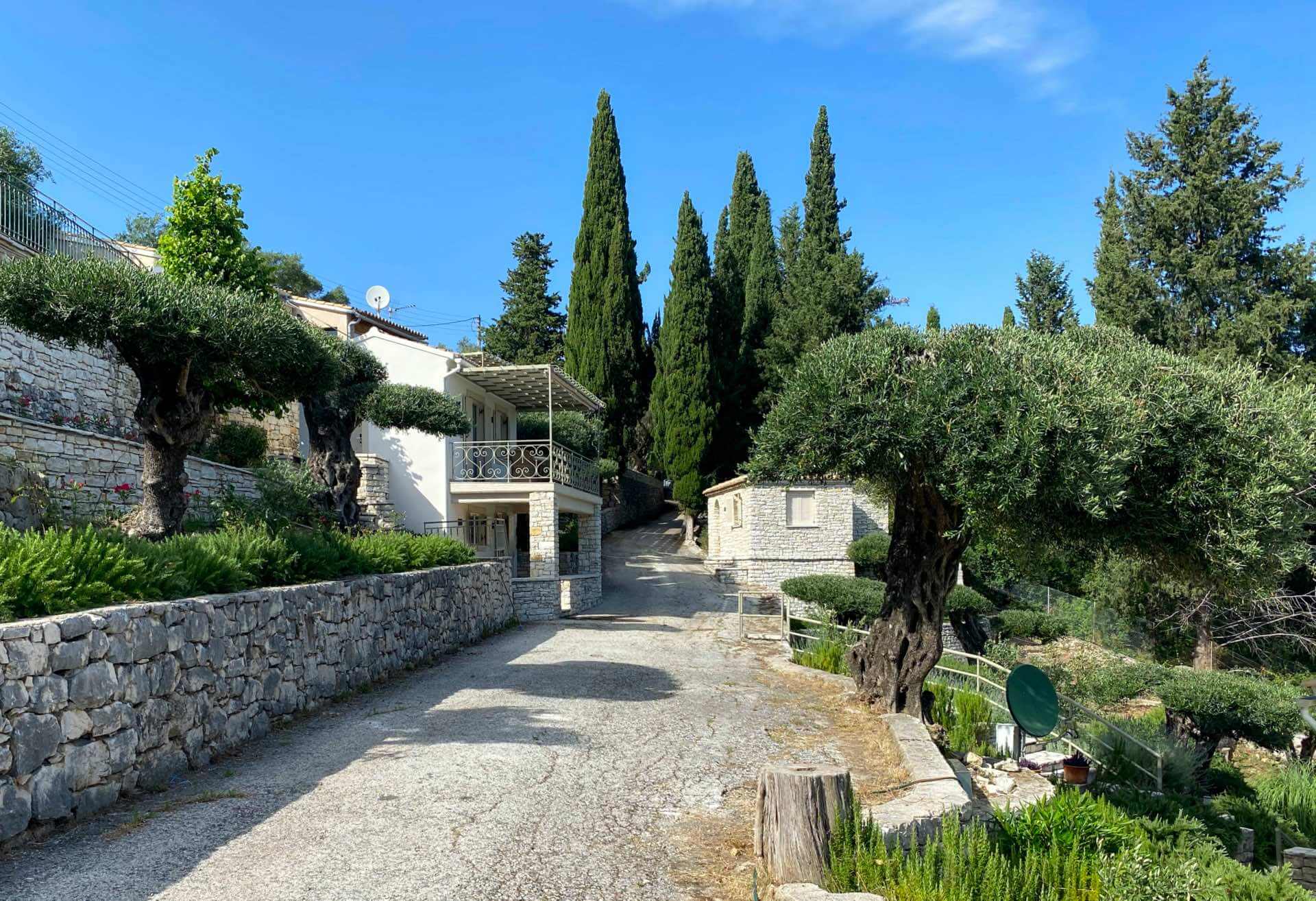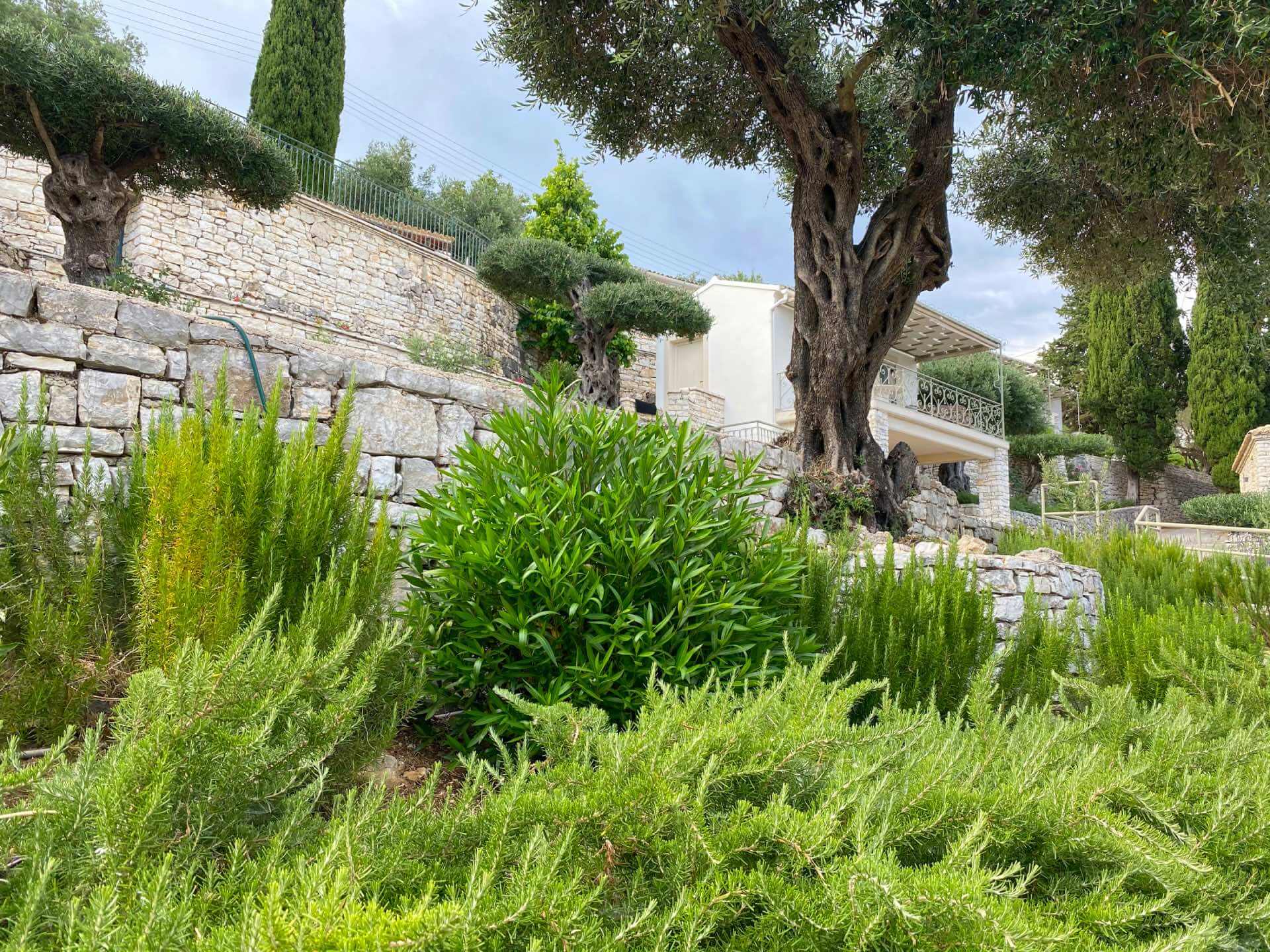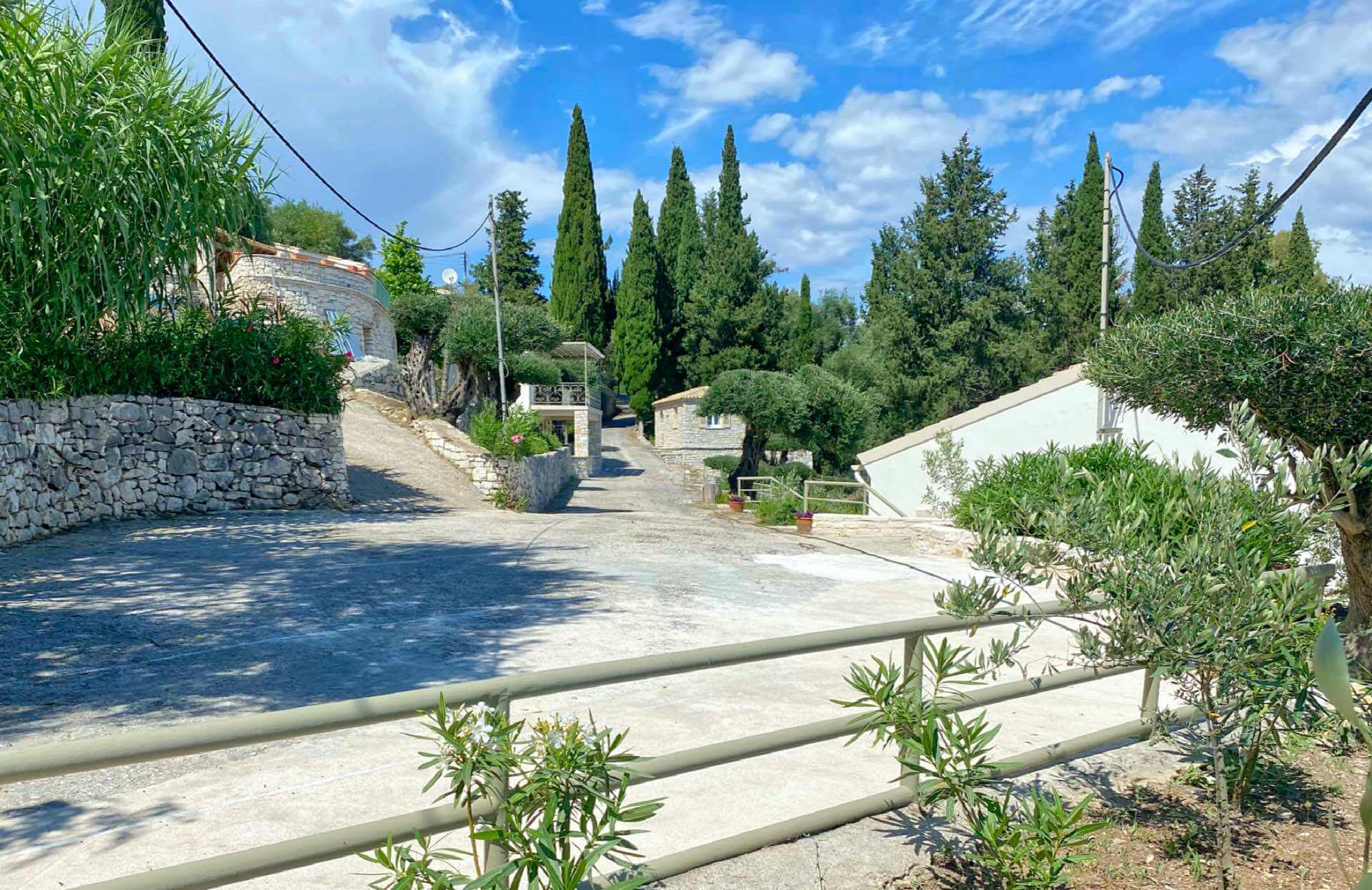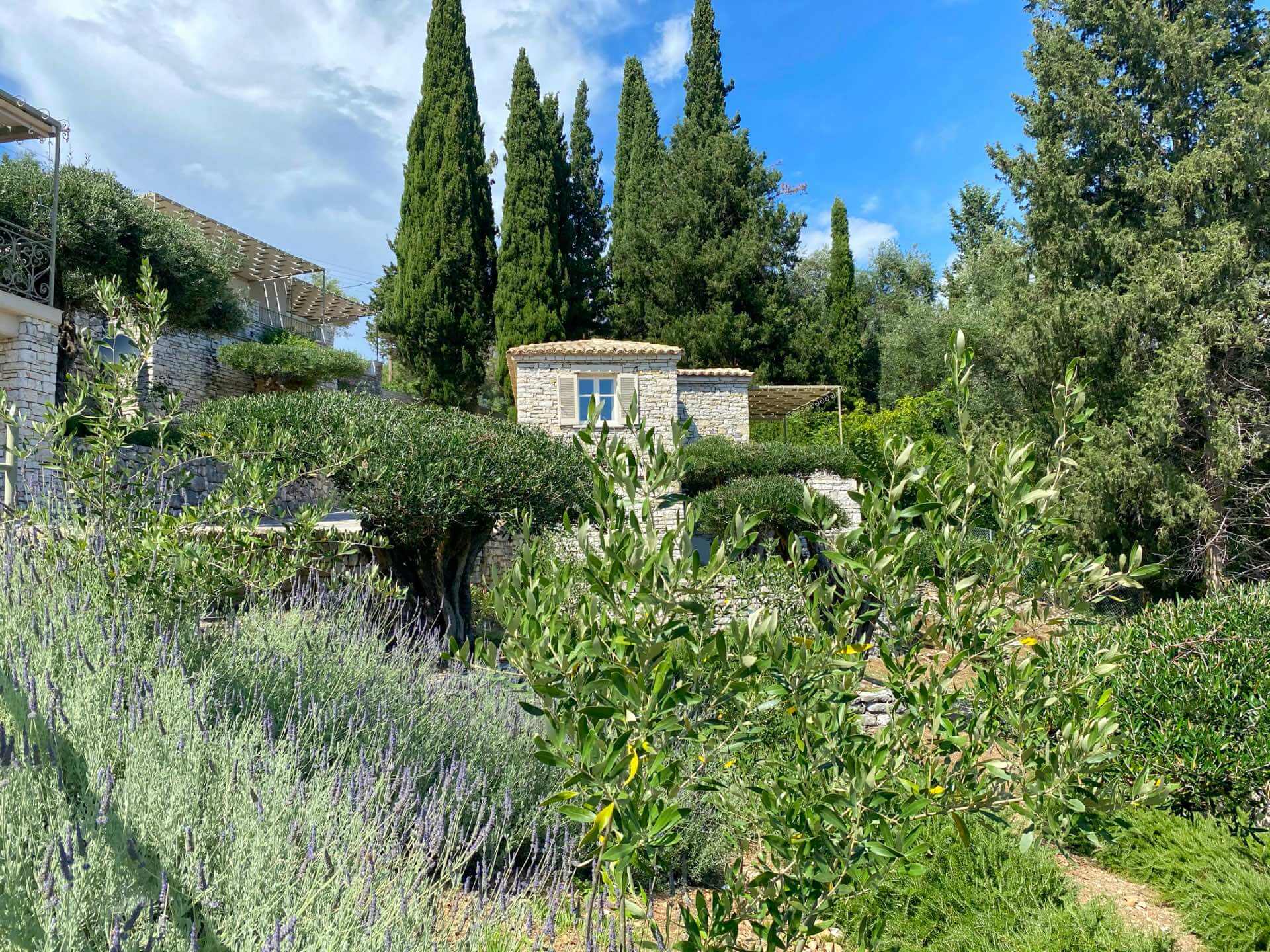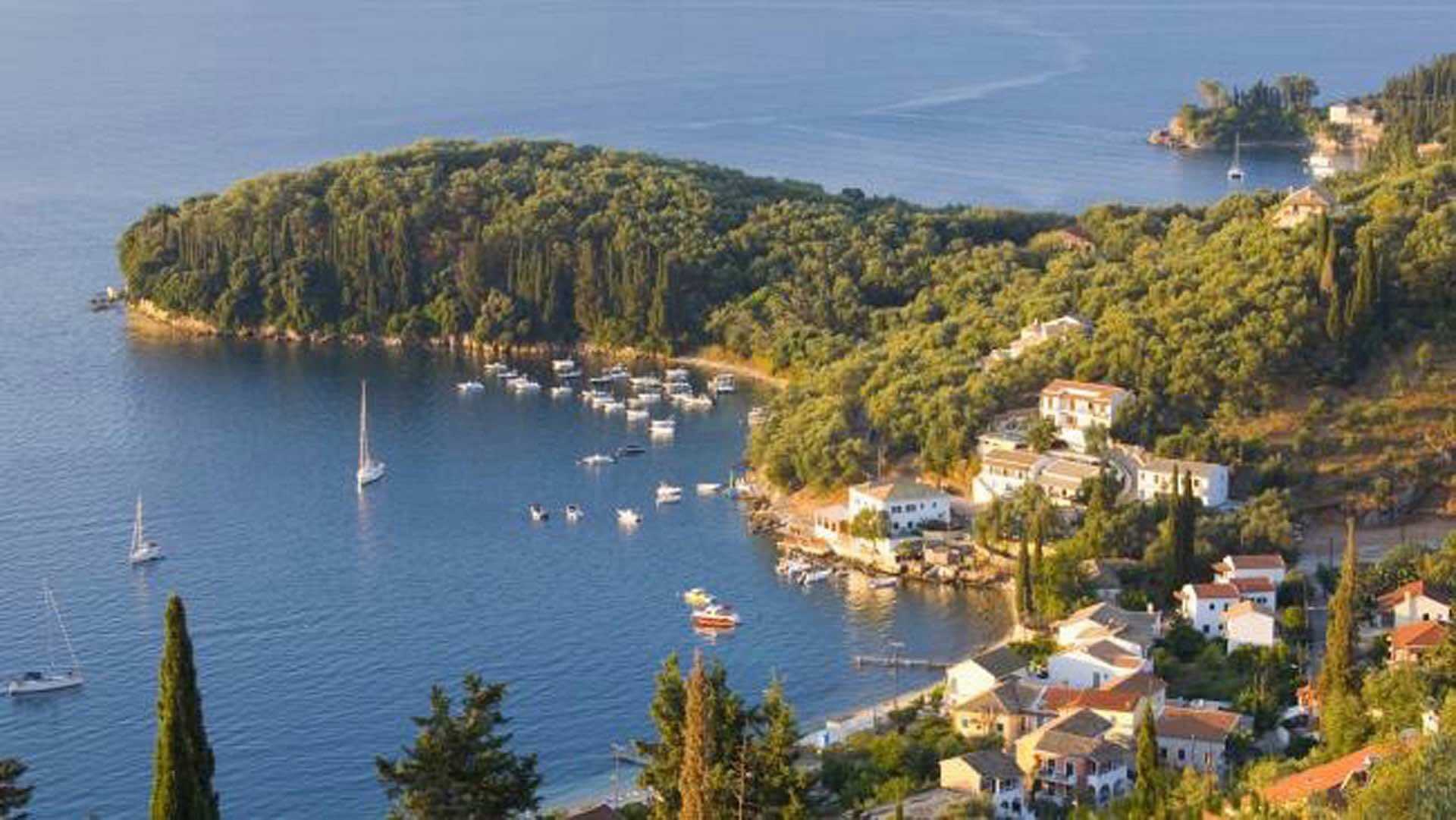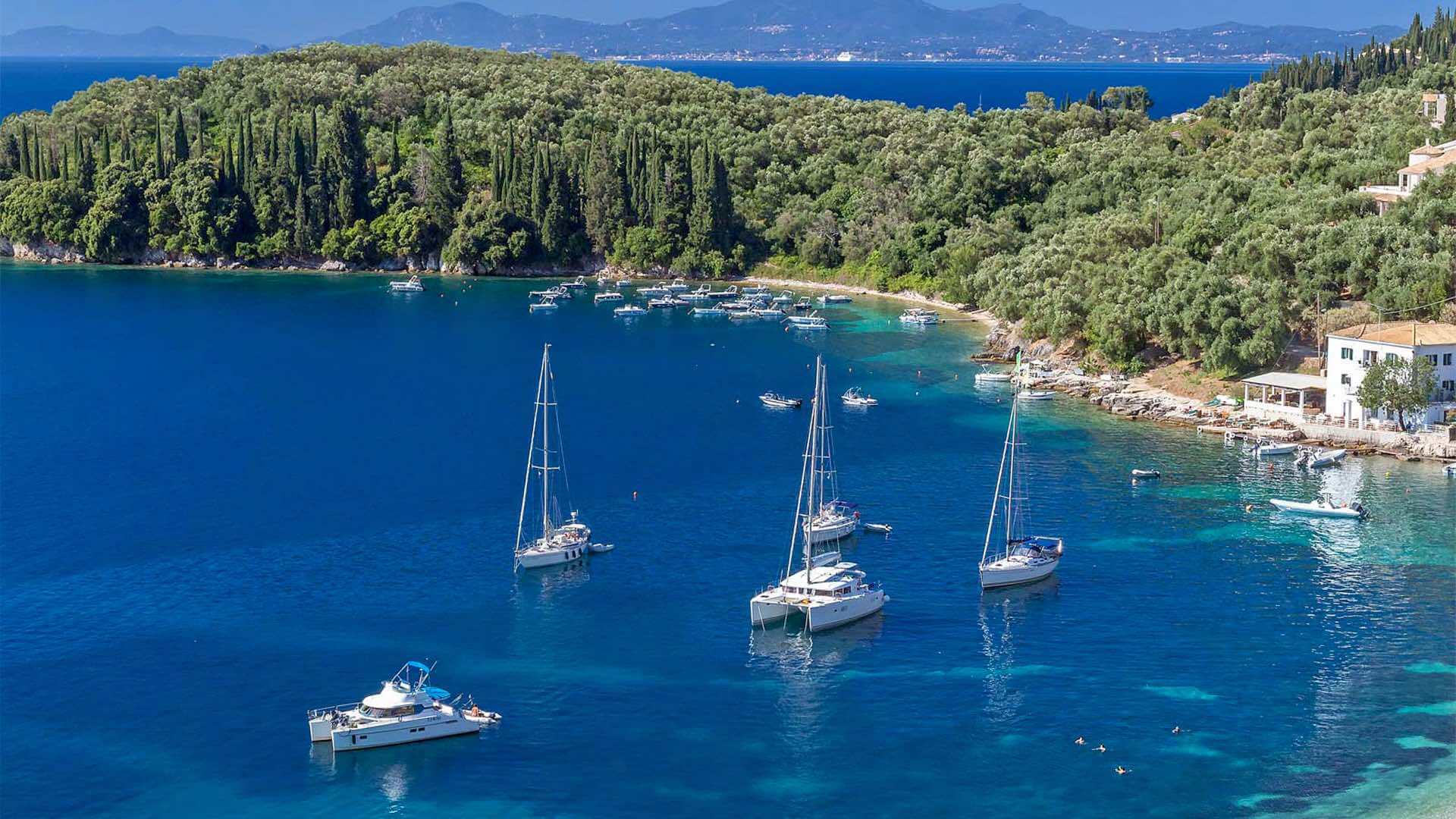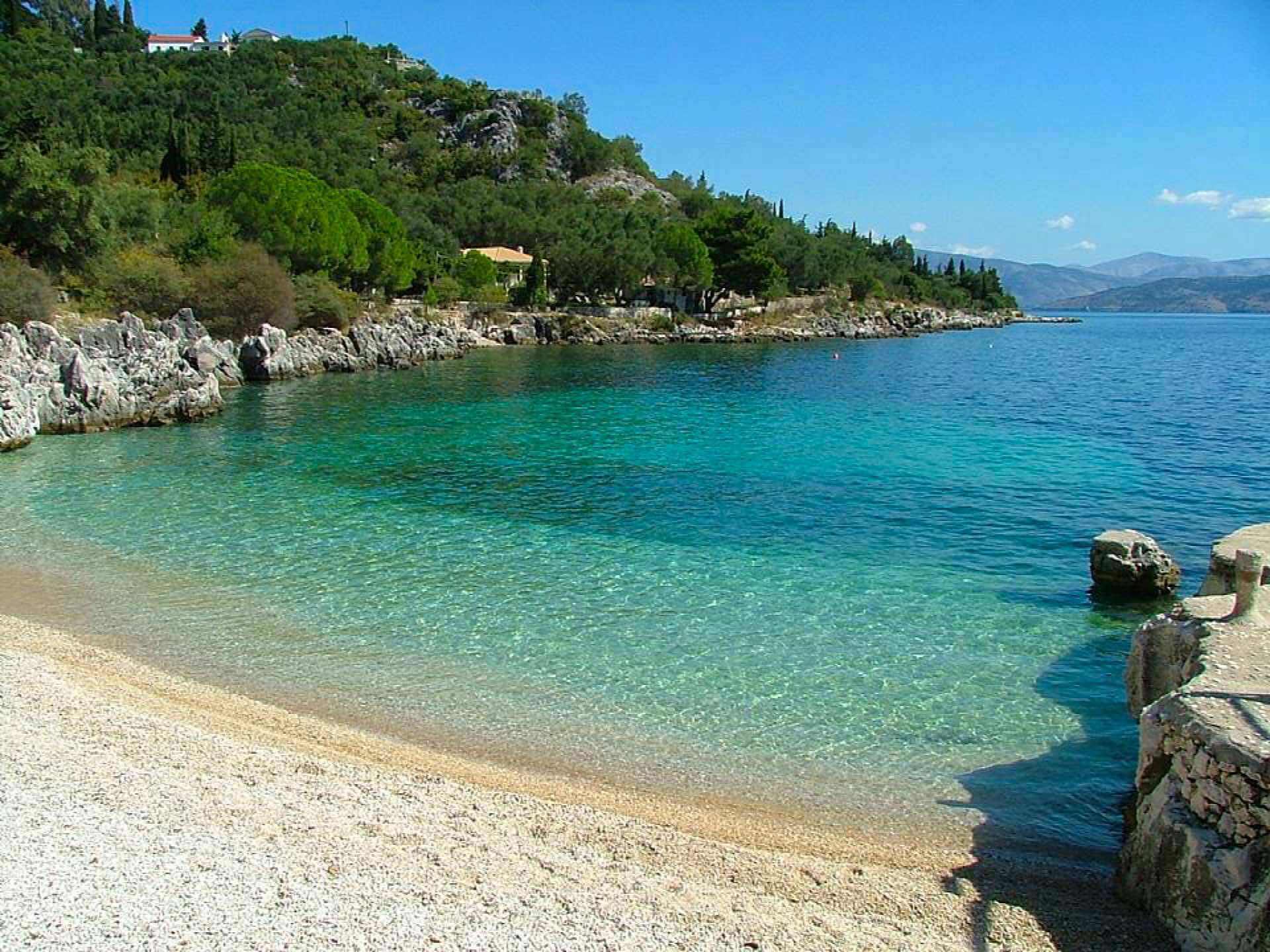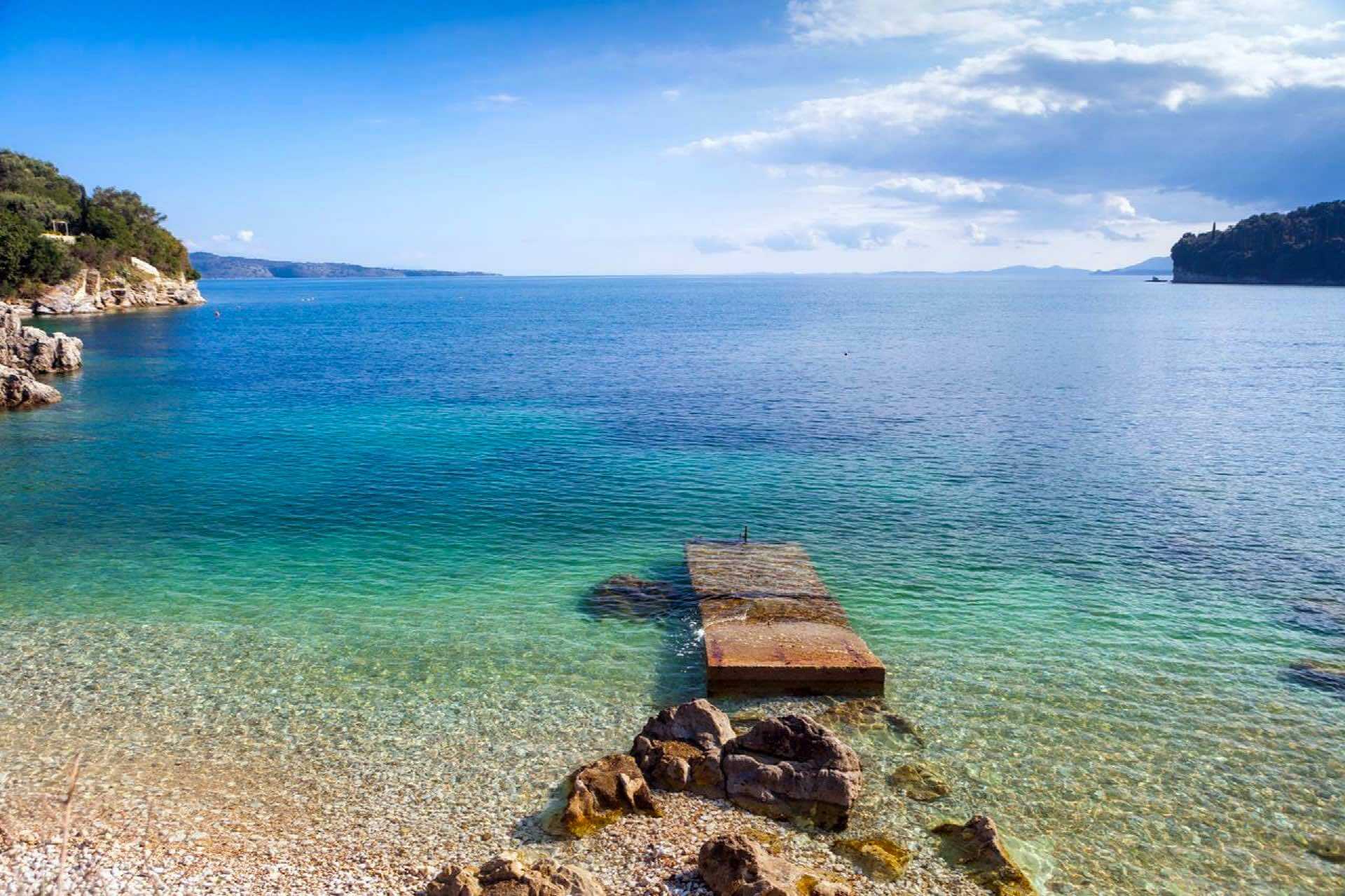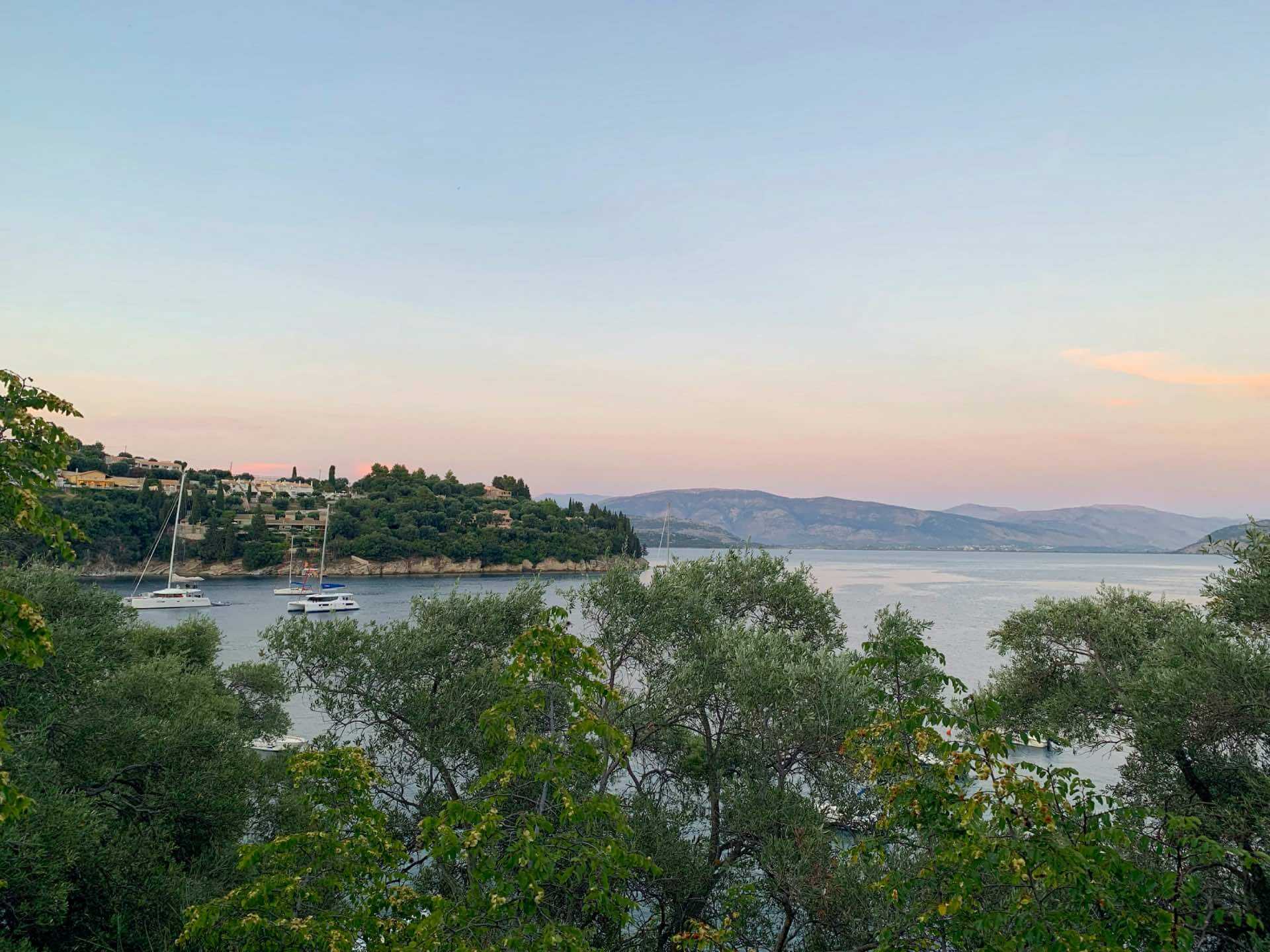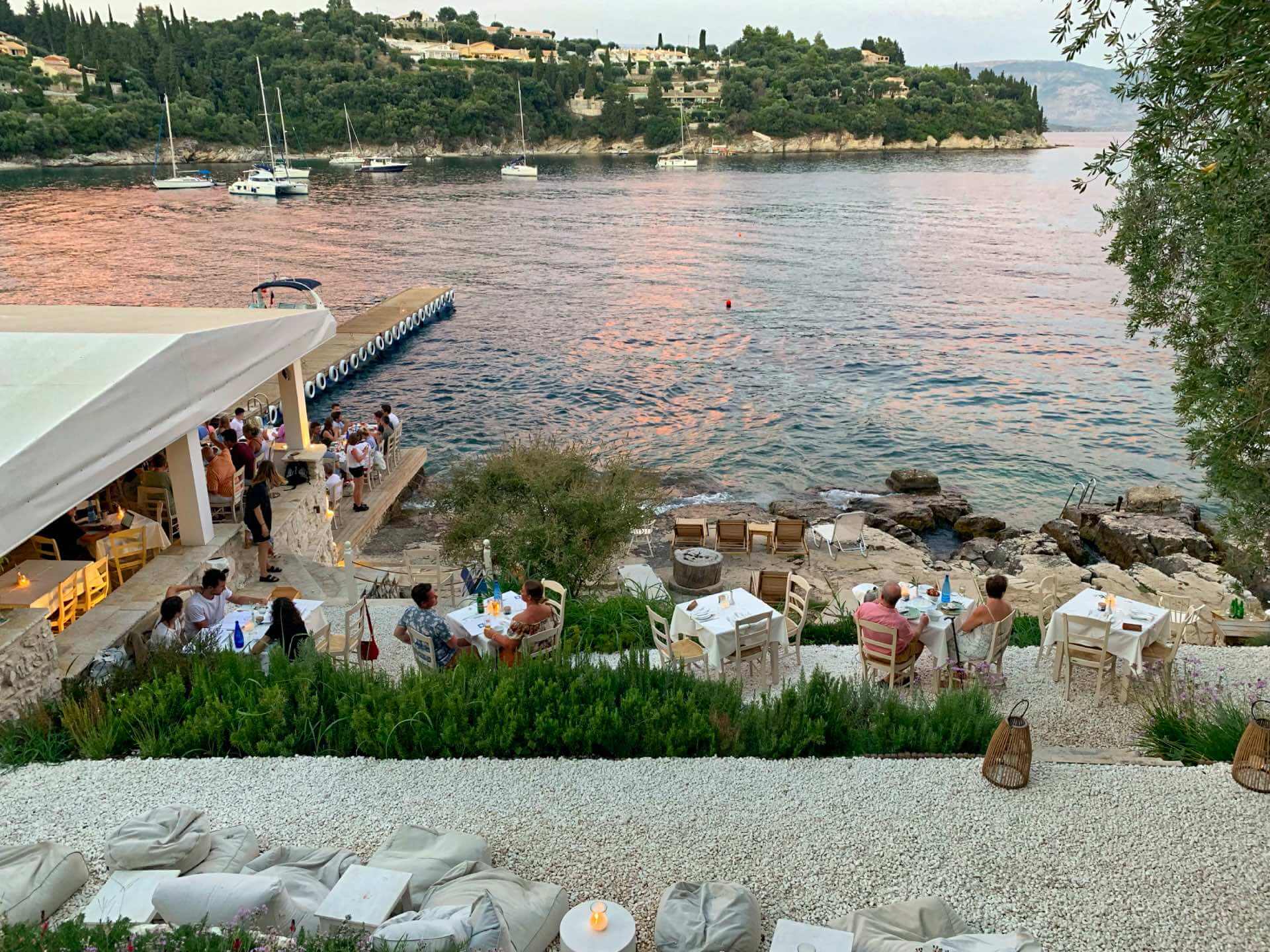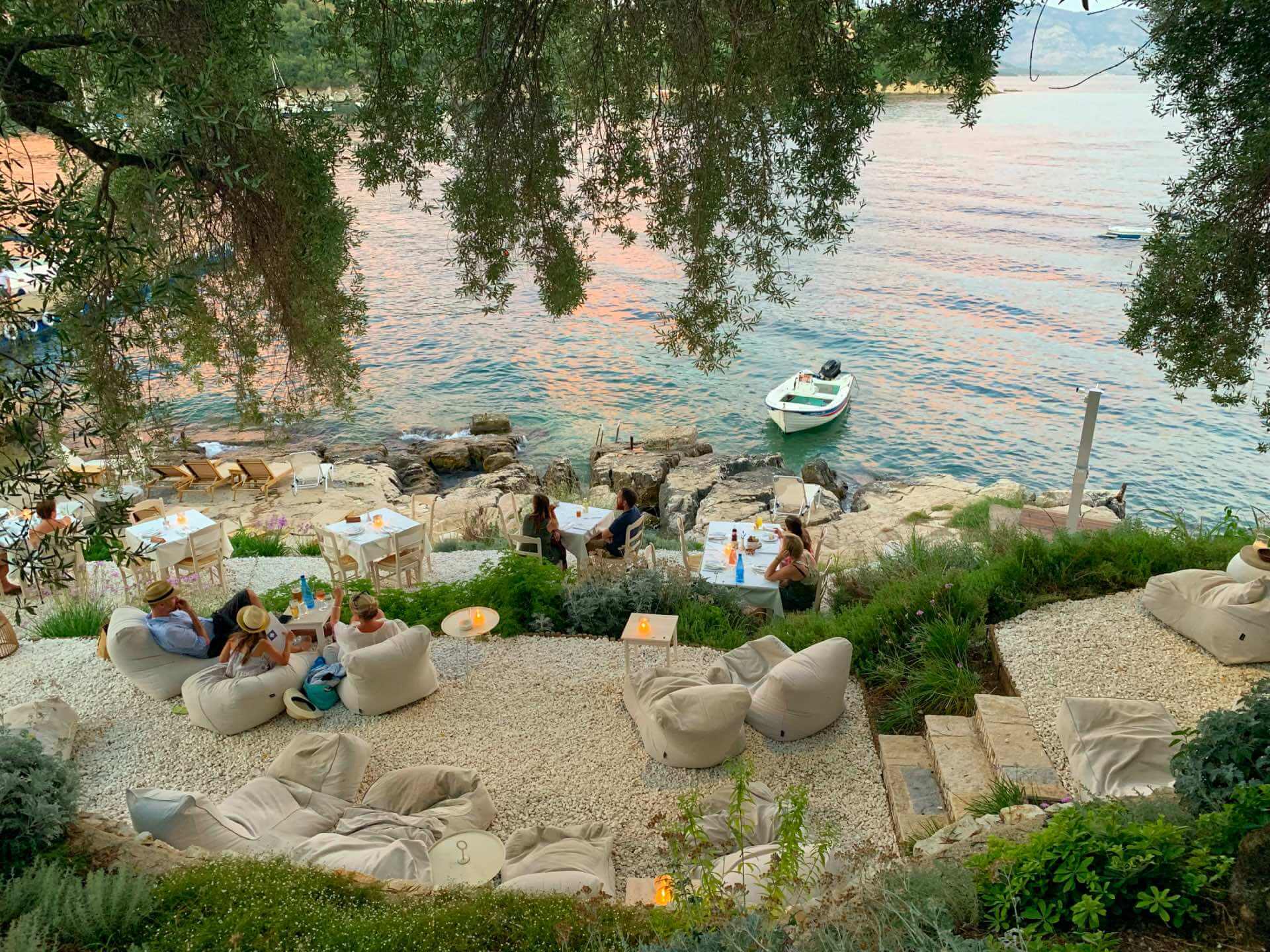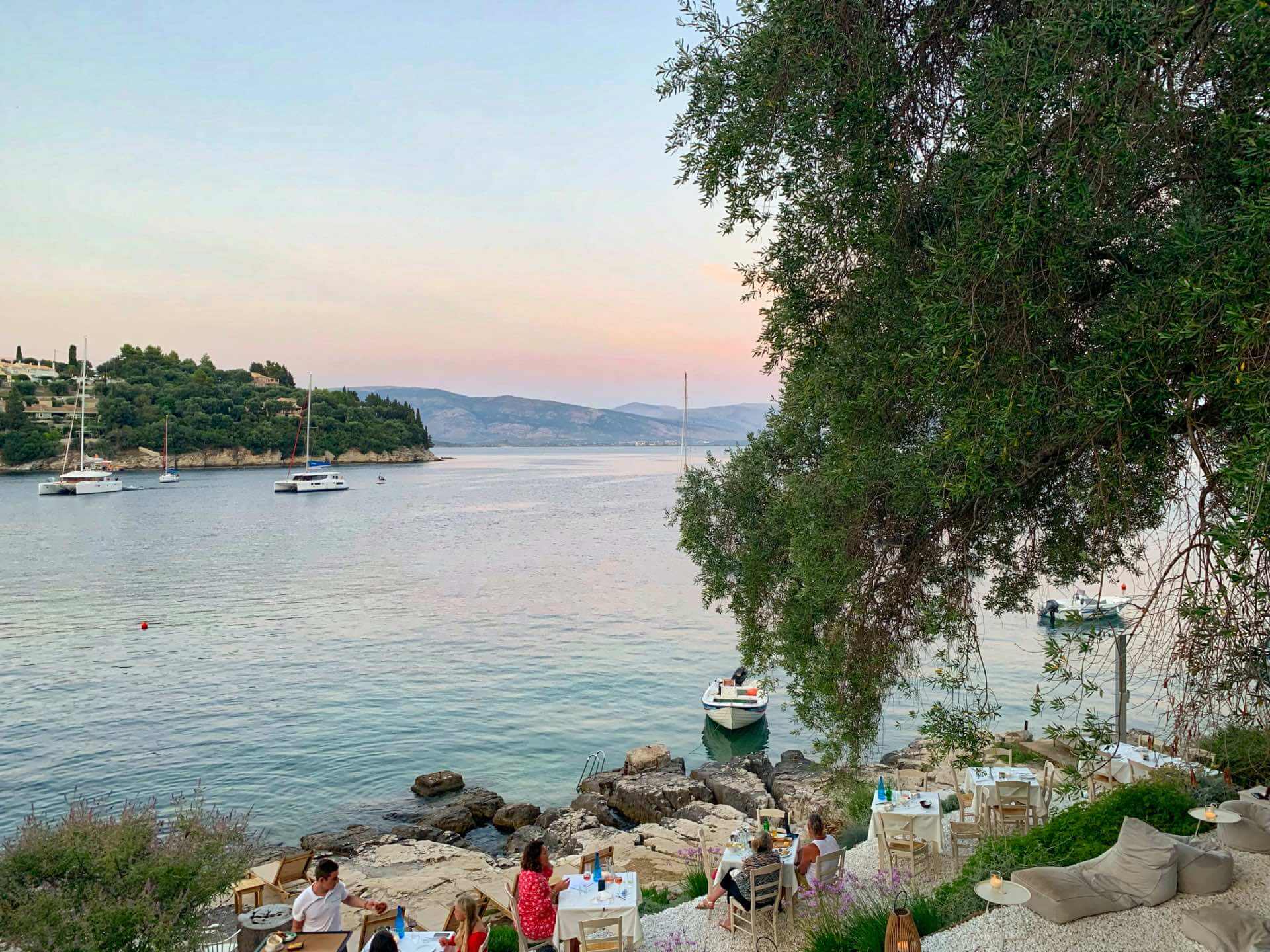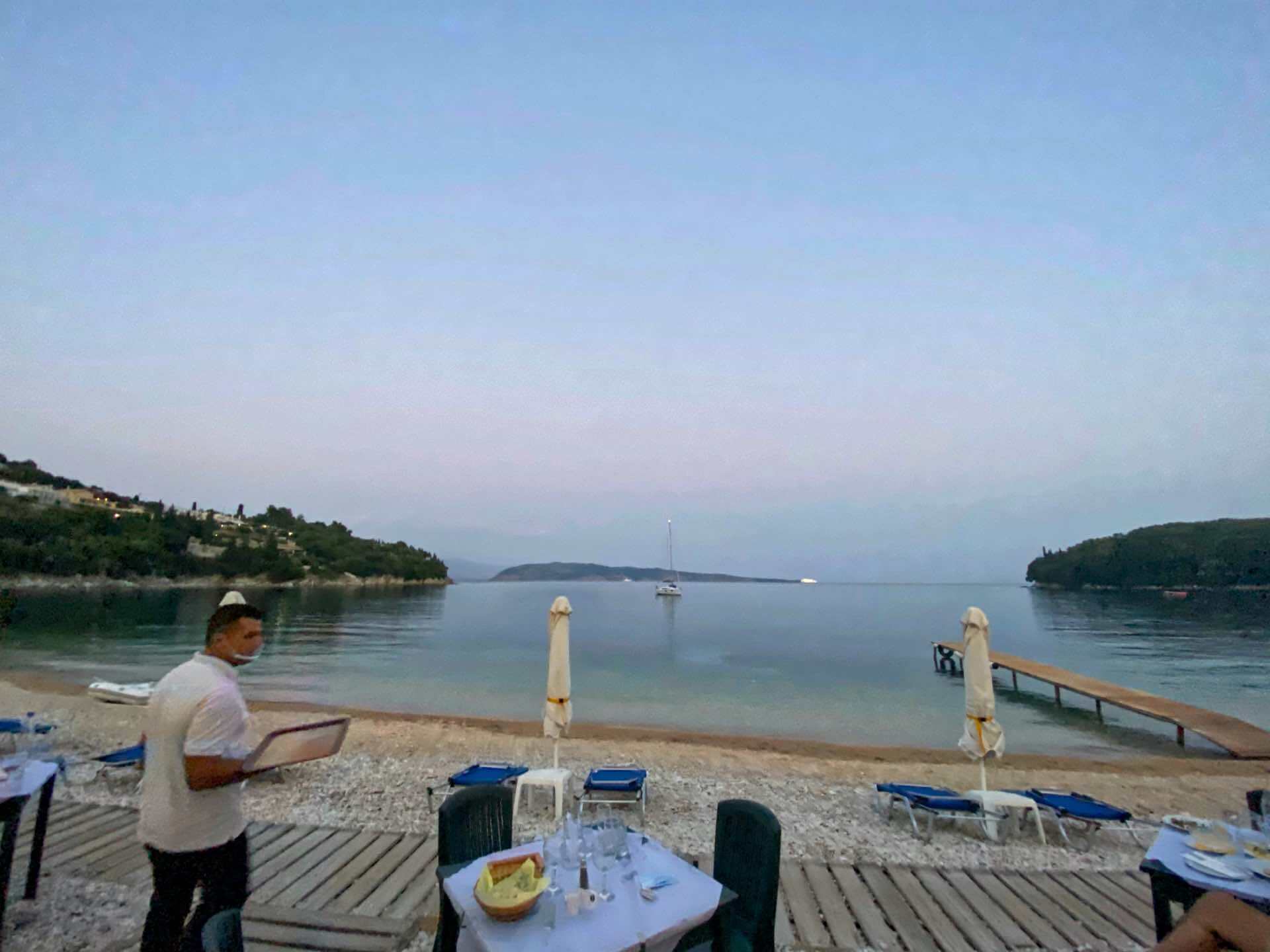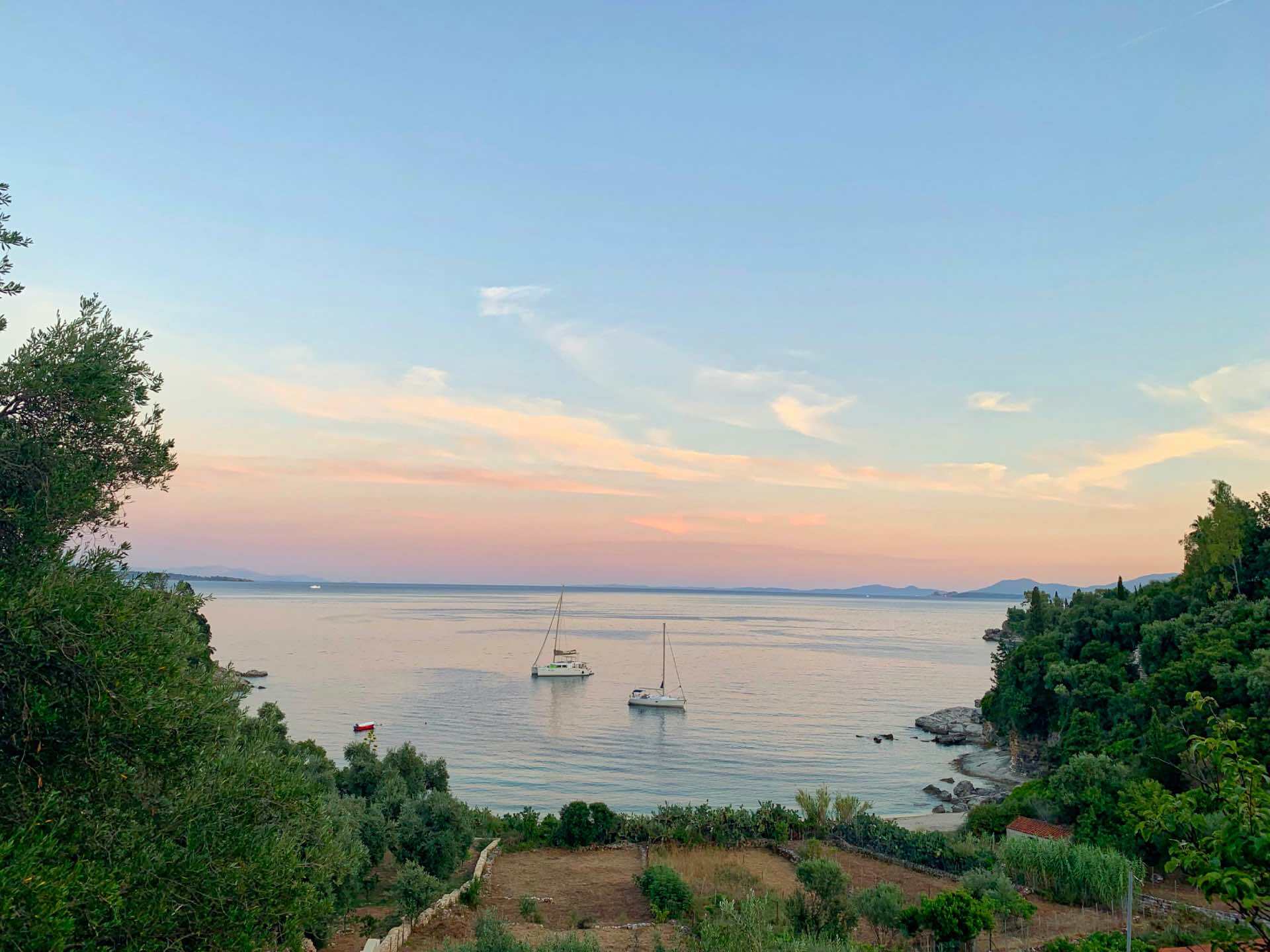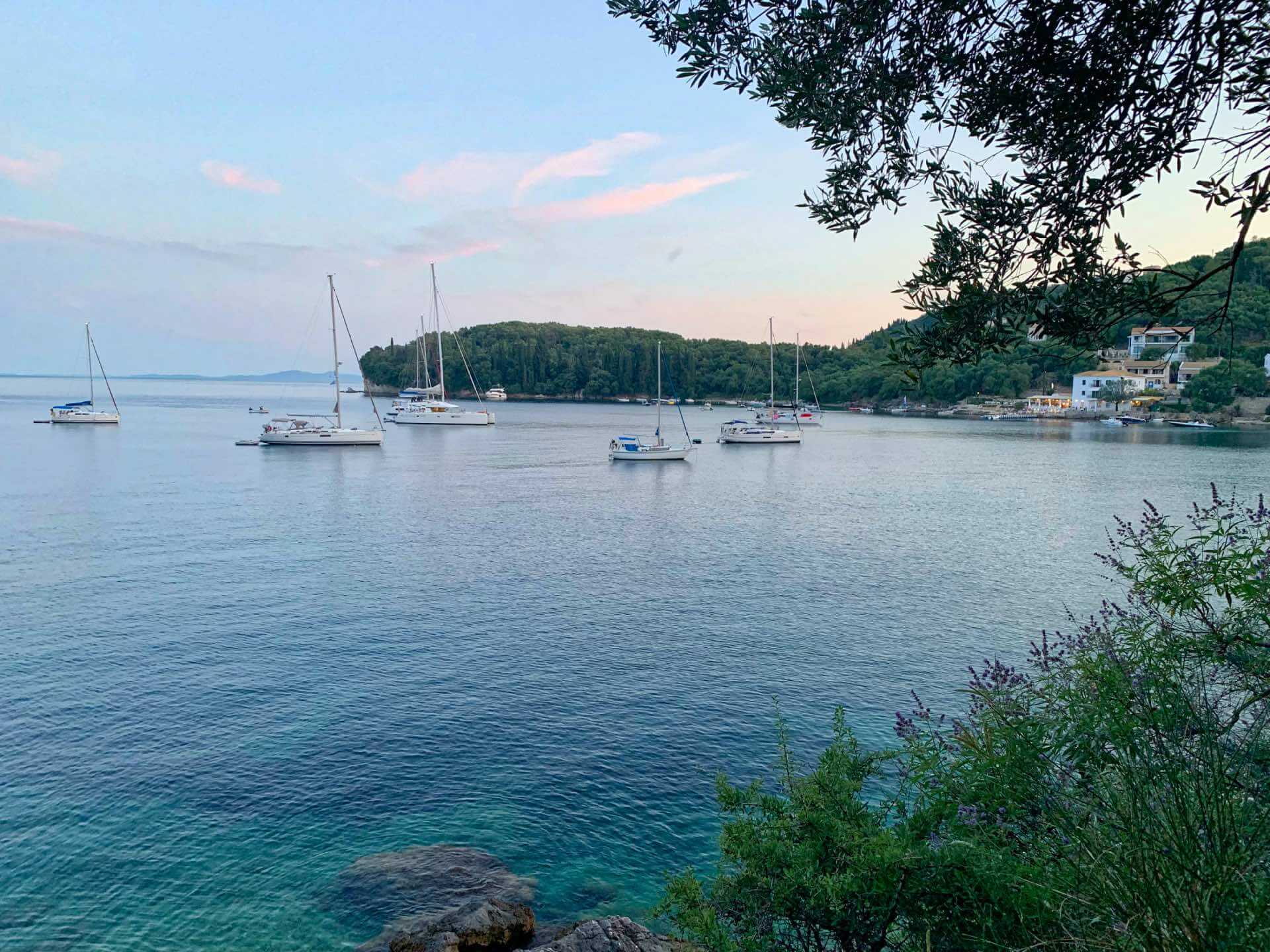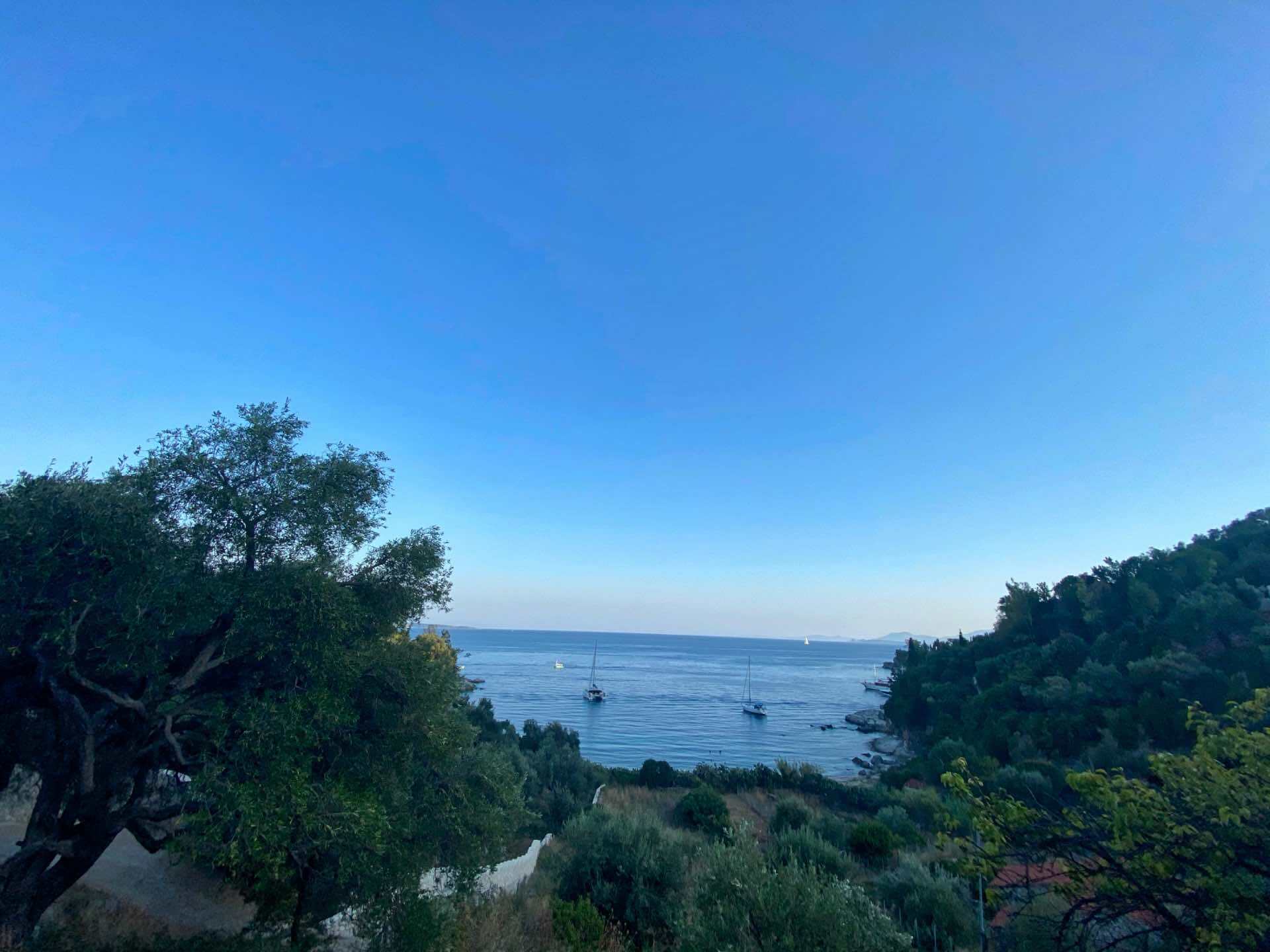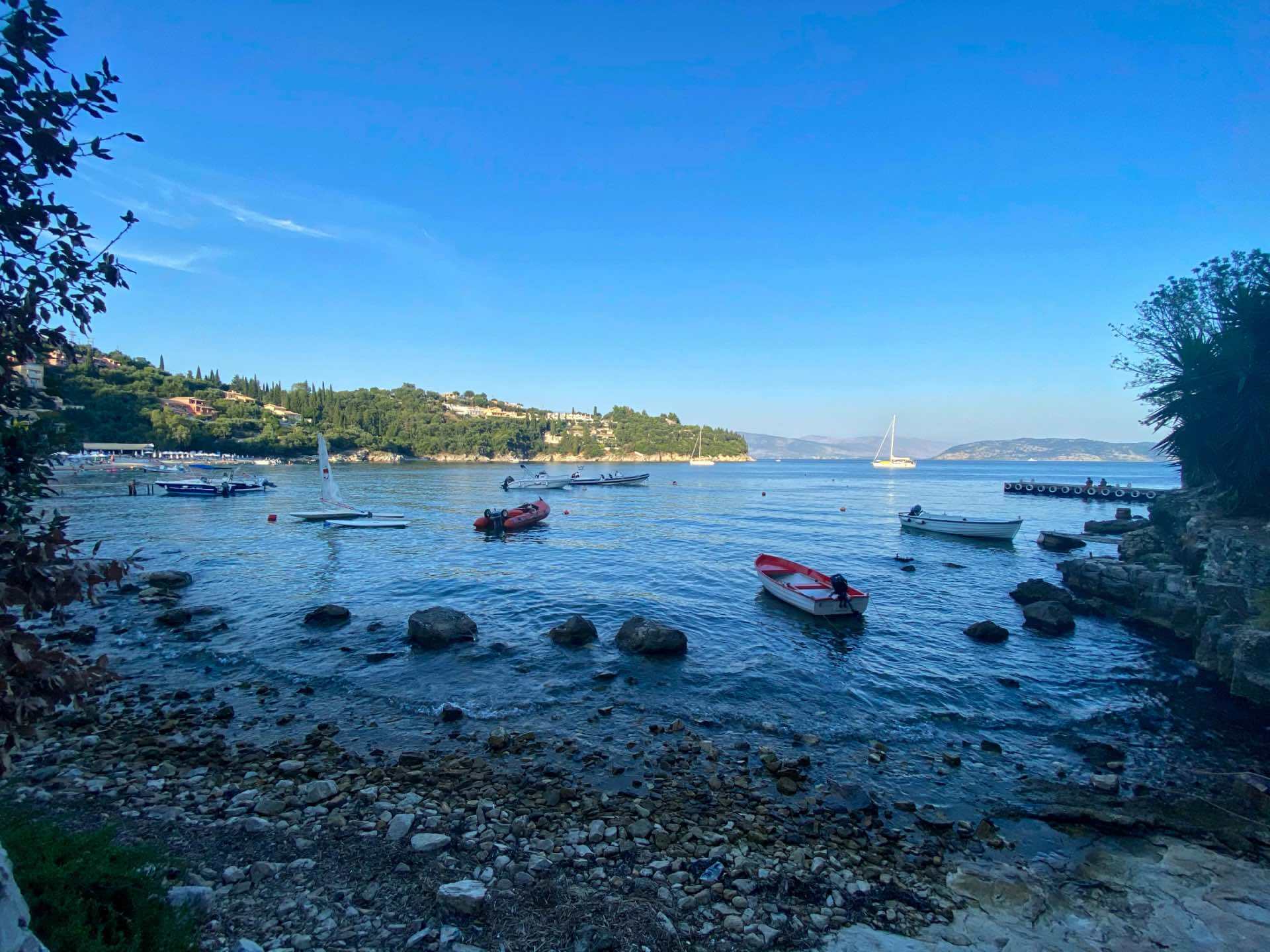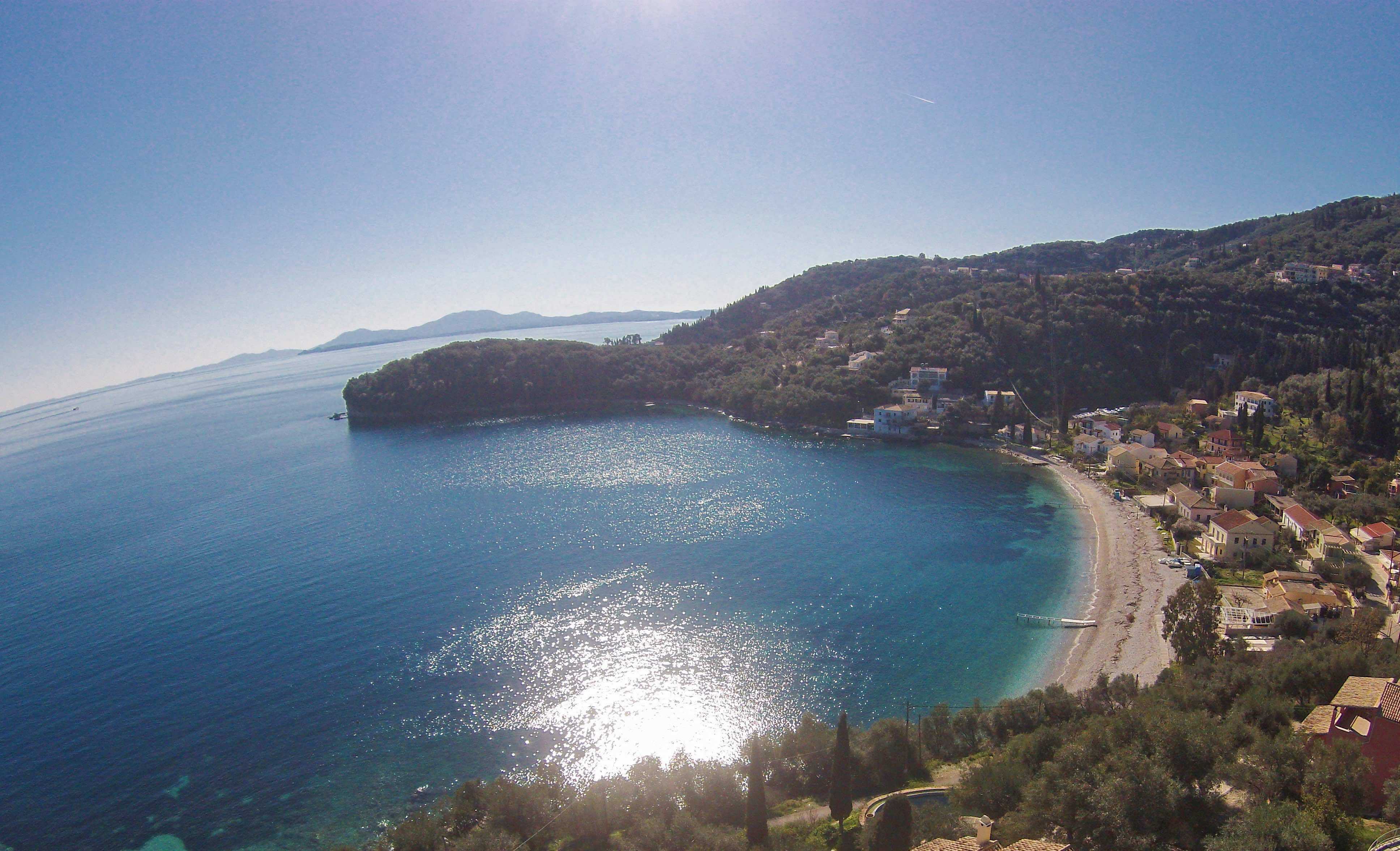 Kalami Corfu Paleopetres K-Three A Living 1
Kalami Corfu Paleopetres K-Three A Living 2
Kalami Corfu Paleopetres K-Three A Living 3
Kalami Corfu Paleopetres K-Three A Living 4
Kalami Corfu Paleopetres K-Three A Living 5
Kalami Corfu Paleopetres K-Three B Kitchen 1
Kalami Corfu Paleopetres K-Three B Kitchen 2
Kalami Corfu Paleopetres K-Three B Kitchen 3
Kalami Corfu Paleopetres K-Three B Kitchen 4
Kalami Corfu Paleopetres K-Three B Kitchen 5
Kalami Corfu Paleopetres K-Three C Verandah 1
Kalami Corfu Paleopetres K-Three C Verandah 2jpeg
Kalami Corfu Paleopetres K-Three D Bedroom 11
Kalami Corfu Paleopetres K-Three D Bedroom 12
Kalami Corfu Paleopetres K-Three D Bedroom 13
Kalami Corfu Paleopetres K-Three D Bedroom 14
Kalami Corfu Paleopetres K-Three D Bedroom 15jpeg
Kalami Corfu Paleopetres K-Three D Bedroom 16
Kalami Corfu Paleopetres K-Three D Bedroom 17
Kalami Corfu Paleopetres K-Three E Bedroom 21
Kalami Corfu Paleopetres K-Three E Bedroom 22
Kalami Corfu Paleopetres K-Three E Bedroom 23
Kalami Corfu Paleopetres K-Three Pool 1
Kalami Corfu Paleopetres K-Three Pool 2
Kalami Corfu Paleopetres K-Three Pool 3
Kalami Corfu Paleopetres K-Three Pool 4
Kalami Corfu Paleopetres K-Three Pool 5
Kalami Corfu Paleopetres K-Three Pool 6
Kalami Corfu Paleopetres K-Three Pool 7
Kalami Corfu Paleopetres K-Three Pool 8
Kalami Corfu Paleopetres K-Three Pool 9
Kalami Corfu Paleopetres K-Three Pool 10
Kalami Corfu Paleopetres K-Three Drone 1
Kalami Corfu Paleopetres K-Three Drone 2
Kalami Corfu Paleopetres K-Three Drone 3
Kalami Corfu Paleopetres K-Three Garden 1
Kalami Corfu Paleopetres K-Three Garden 2
Kalami Corfu Paleopetres K-Three Garden 3
Kalami Corfu Paleopetres K-Three Garden 4
Kalami Corfu Paleopetres K-Three Garden 5
Kalami Corfu Paleopetres K-Three Garden 6
Kalami Corfu Paleopetres K-Three Garden 7
Kalami Corfu Paleopetres K-Three Garden 8
Kalami Corfu Paleopetres K-Three Garden 9
Kalami Corfu Paleopetres K-Three Garden 10
Kalami Corfu Paleopetres K-Three Garden 11
Kalami Corfu Paleopetres K-Three Garden 12
Kalami Corfu Paleopetres K-Three Garden 13
Kalami Corfu Paleopetres K-Three Garden 14
Kalami Corfu Paleopetres K-Three Garden 15
Kalami Corfu Paleopetres K-Three Garden 16
Kalami Corfu Paleopetres K-Three Garden 17
Kalami Corfu Paleopetres K-Three Entrance 1
Kalami Corfu Paleopetres K-Three Entrance 2
Kalami Corfu Paleopetres K-Three Entrance 3
Kalami Corfu Paleopetres K-Three Entrance 4
Kalami Corfu Paleopetres K-Three Entrance 5
Kalami Corfu Paleopetres K-Three Entrance 6
Kalami Corfu Paleopetres K-Three Entrance 7
Kalami Corfu Paleopetres K-Three Entrance 8
Kalami Corfu Paleopetres K-Three Entrance 9
Kalami Corfu Paleopetres K-Three Entrance 10
Kalami Corfu Paleopetres K-Three Entrance 11
Kalami Corfu Paleopetres K-Three Entrance 12
Kalami Corfu Paleopetres K-Three Entrance 13
Kalami Corfu Paleopetres K-Three Village 1
Kalami Corfu Paleopetres K-Three Village 2
Kalami Corfu Paleopetres K-Three Village 3
Kalami Corfu Paleopetres K-Three Village 4
Kalami Corfu Paleopetres K-Three Village 5
Kalami Corfu Paleopetres K-Three Village 6
Kalami Corfu Paleopetres K-Three Village 7
Kalami Corfu Paleopetres K-Three Village 8
Kalami Corfu Paleopetres K-Three Village 9
Kalami Corfu Paleopetres K-Three Village 10
Kalami Corfu Paleopetres K-Three Village 11
Kalami Corfu Paleopetres K-Three Village 12
Kalami Corfu Paleopetres K-Three Village 13
Kalami Corfu Paleopetres K-Three Village 15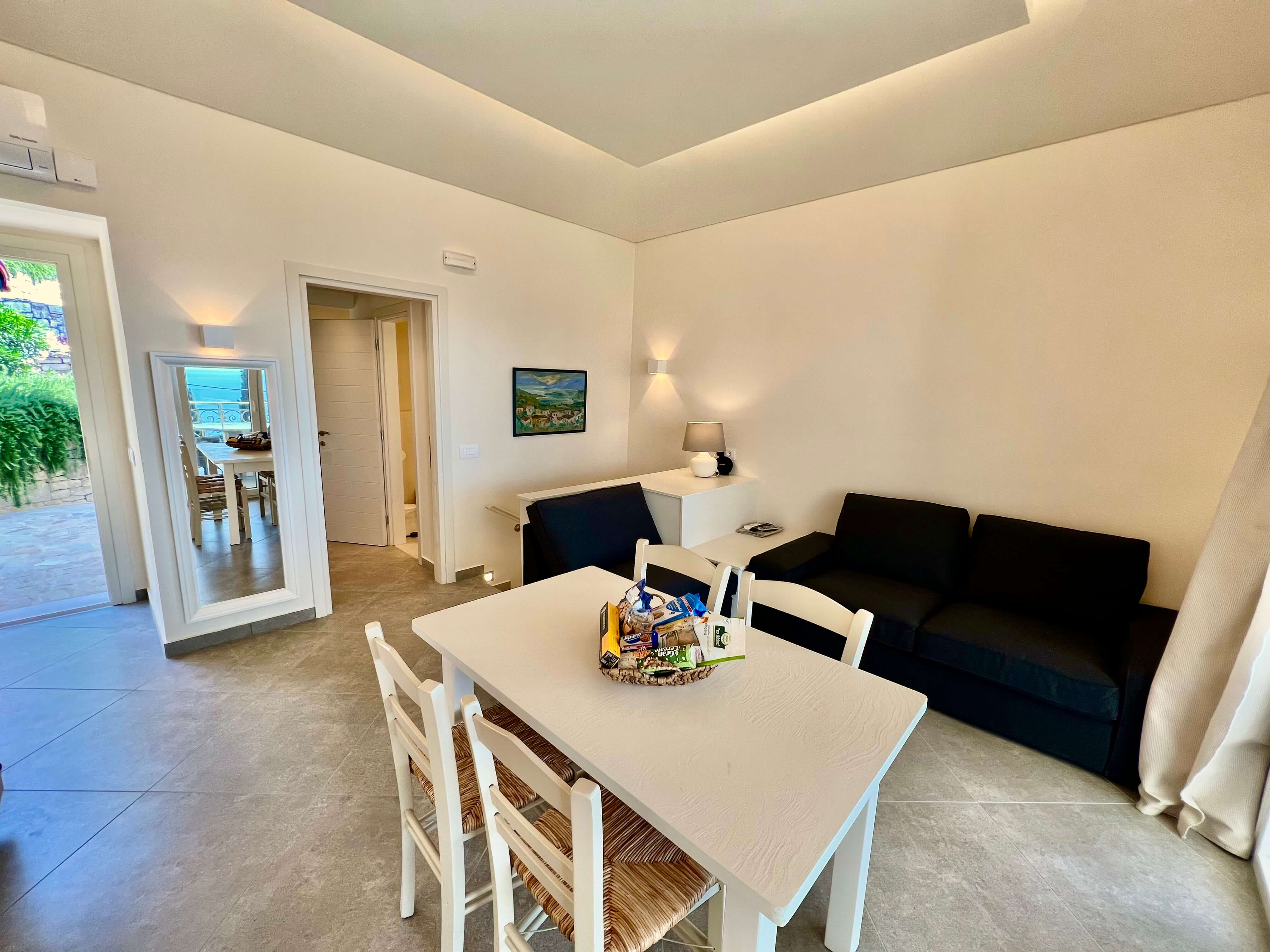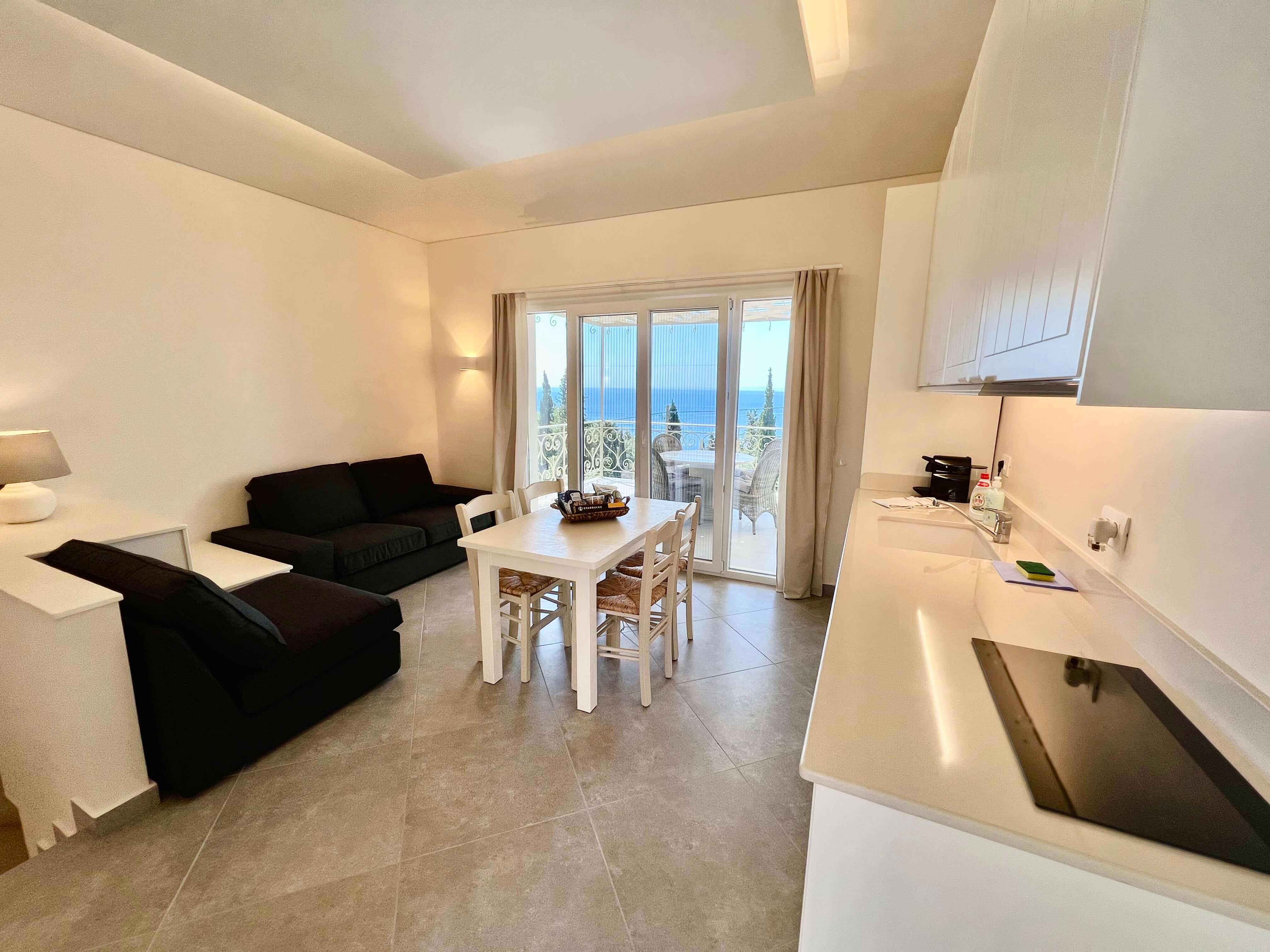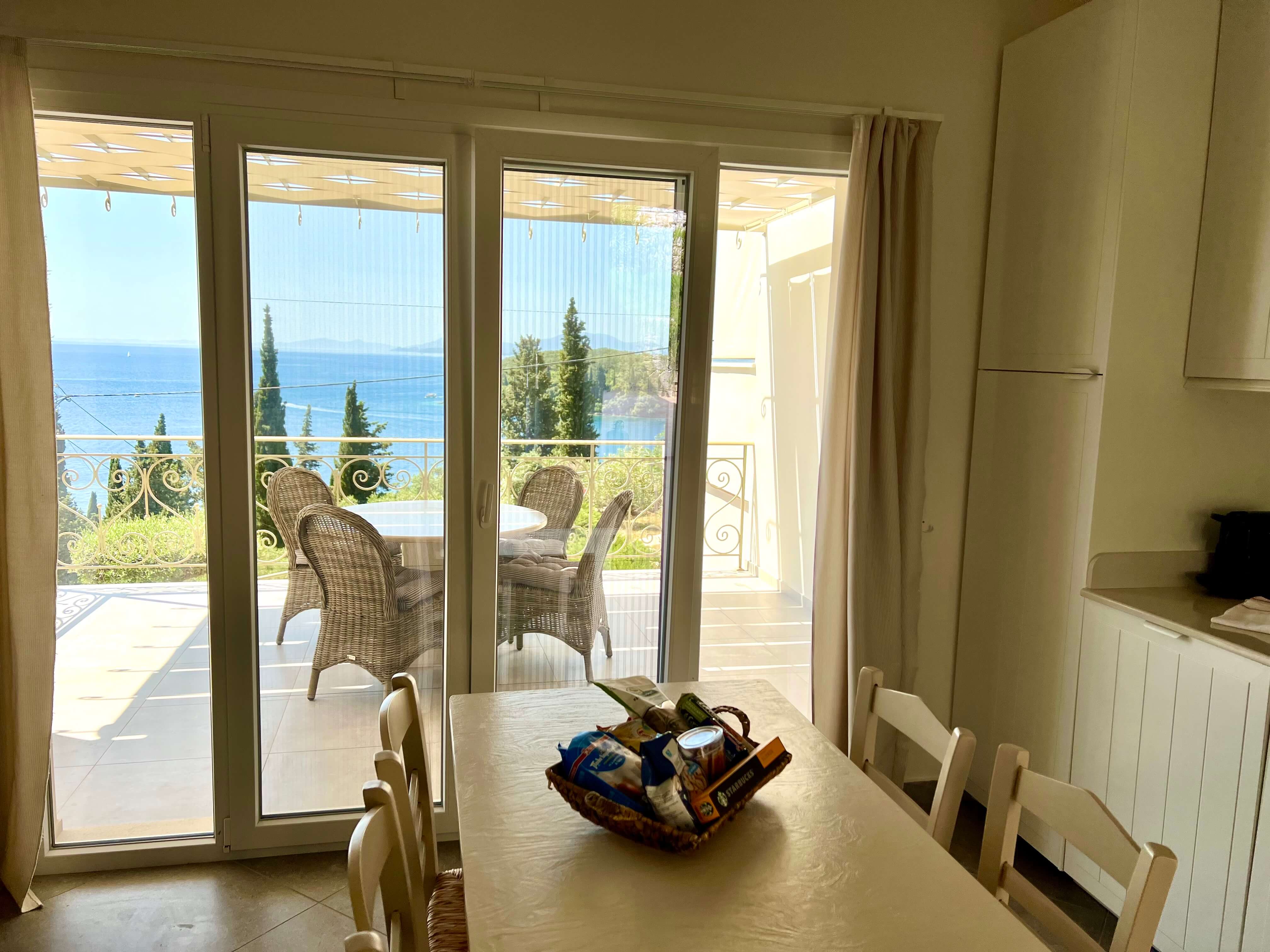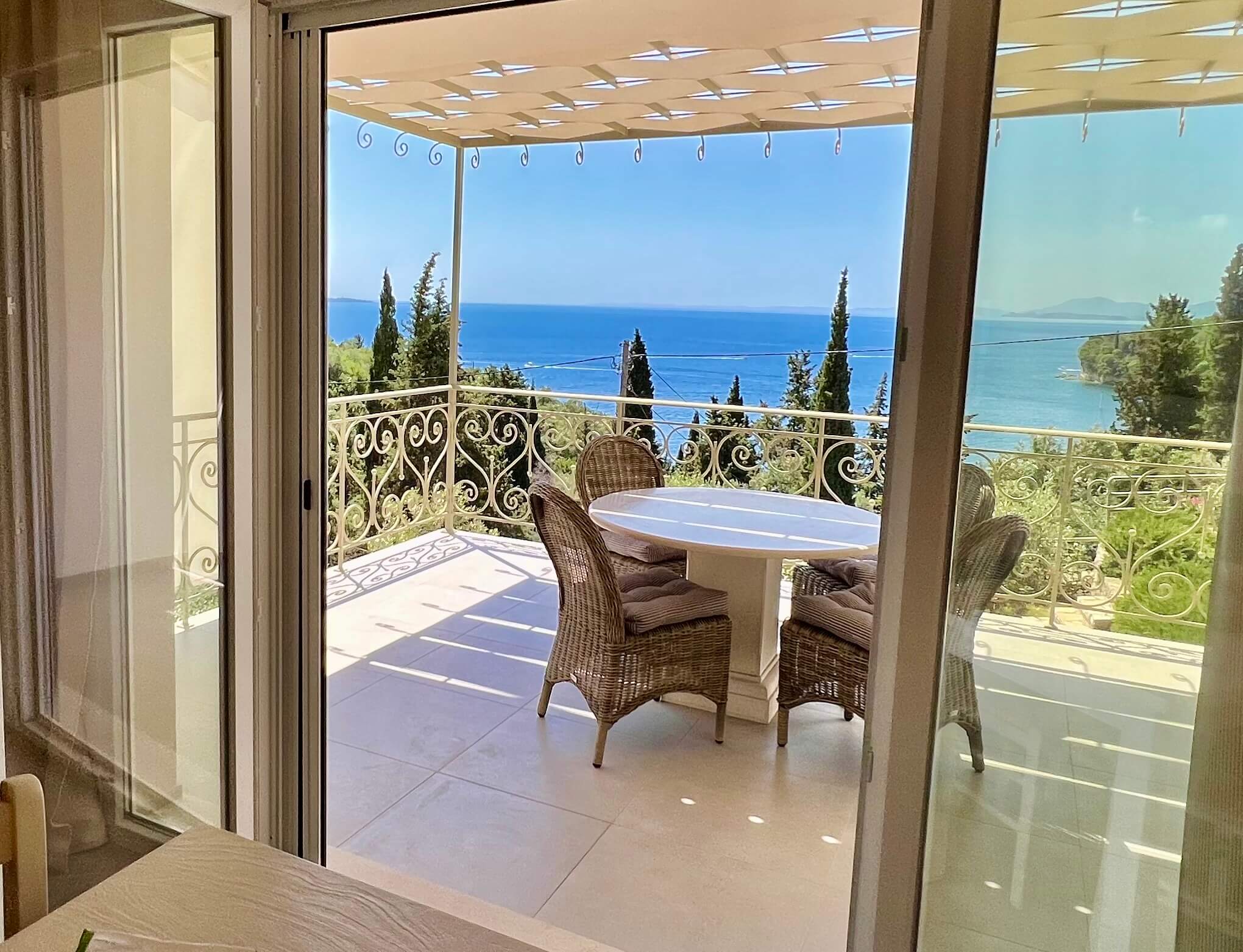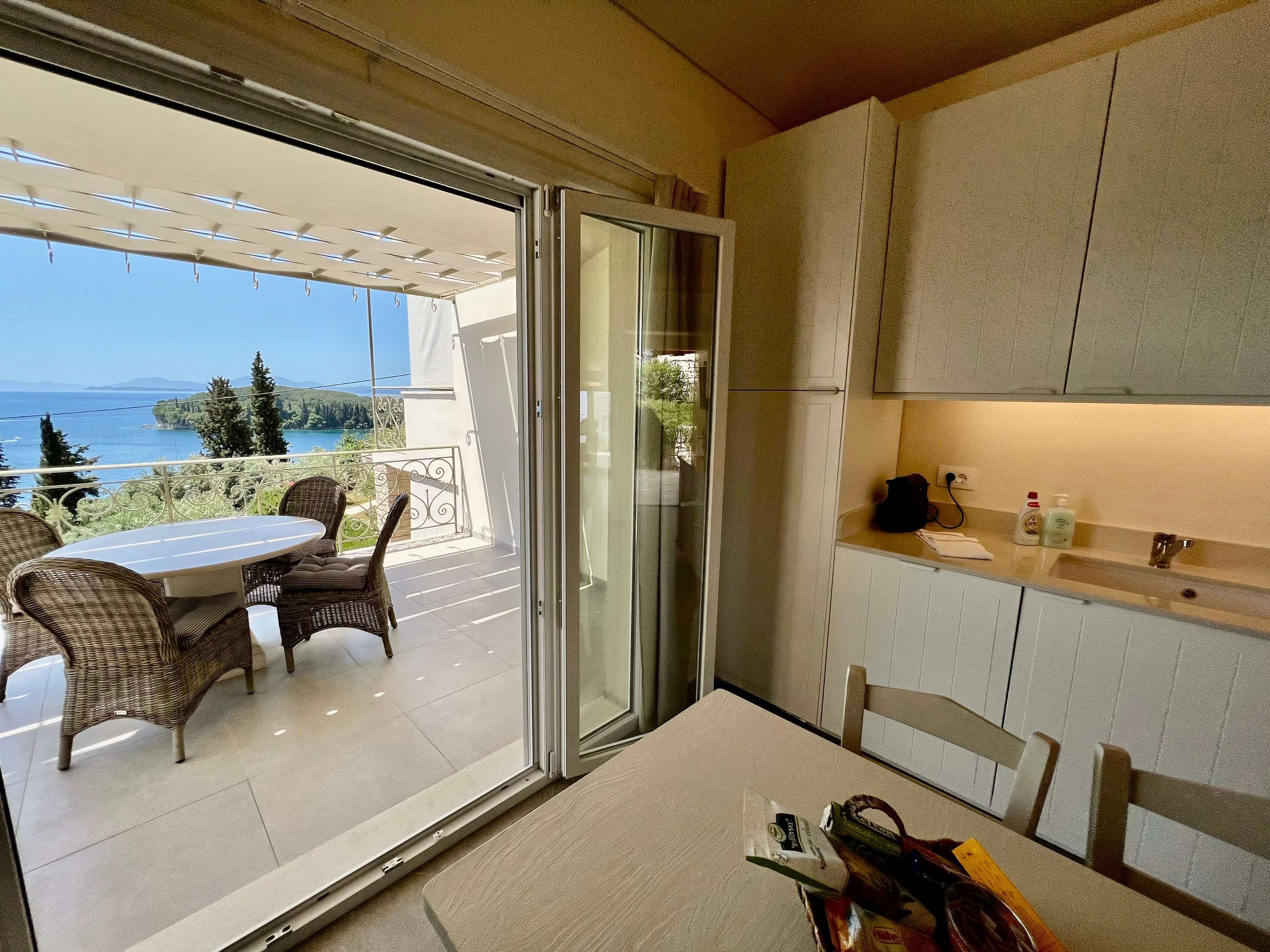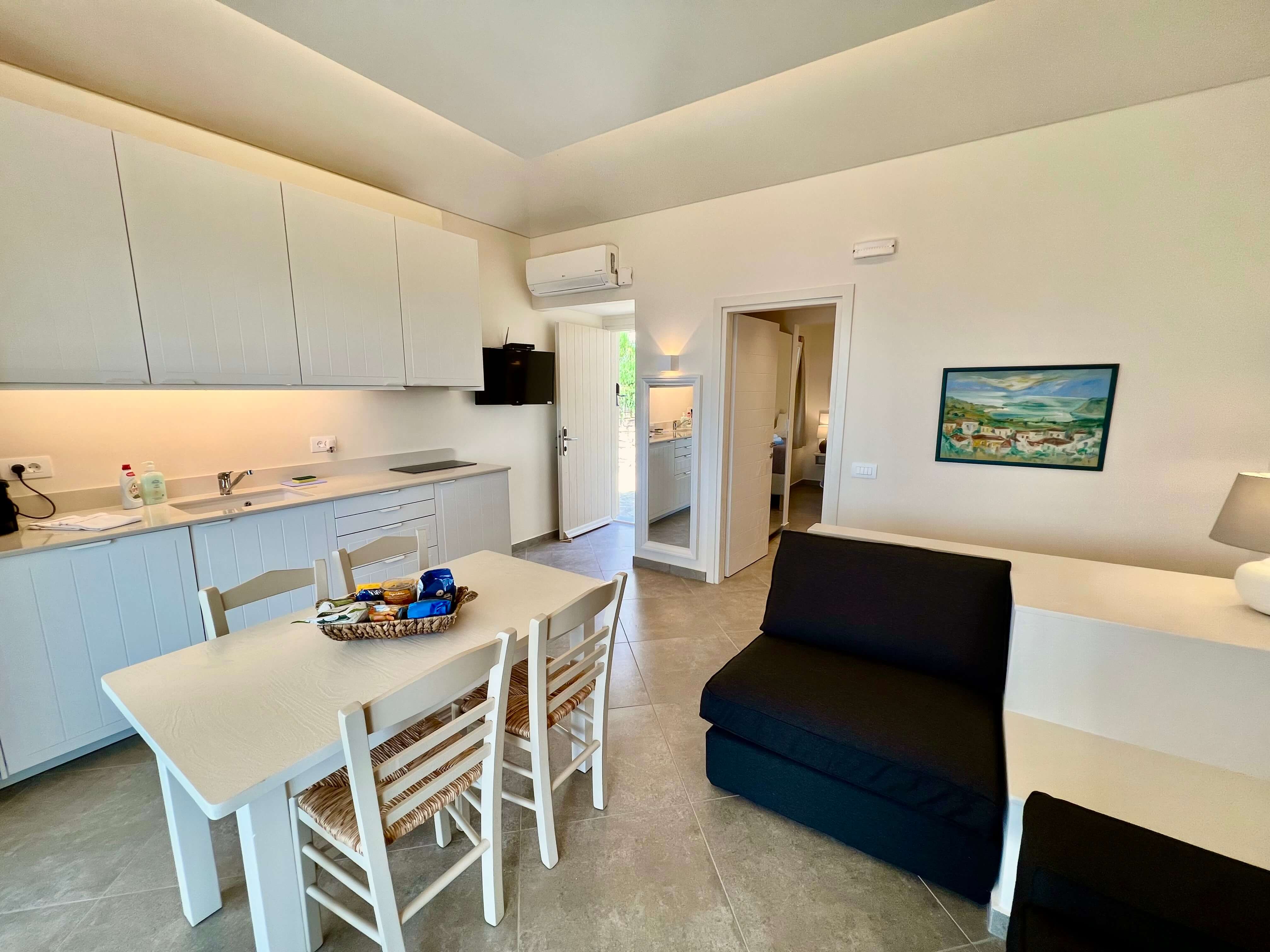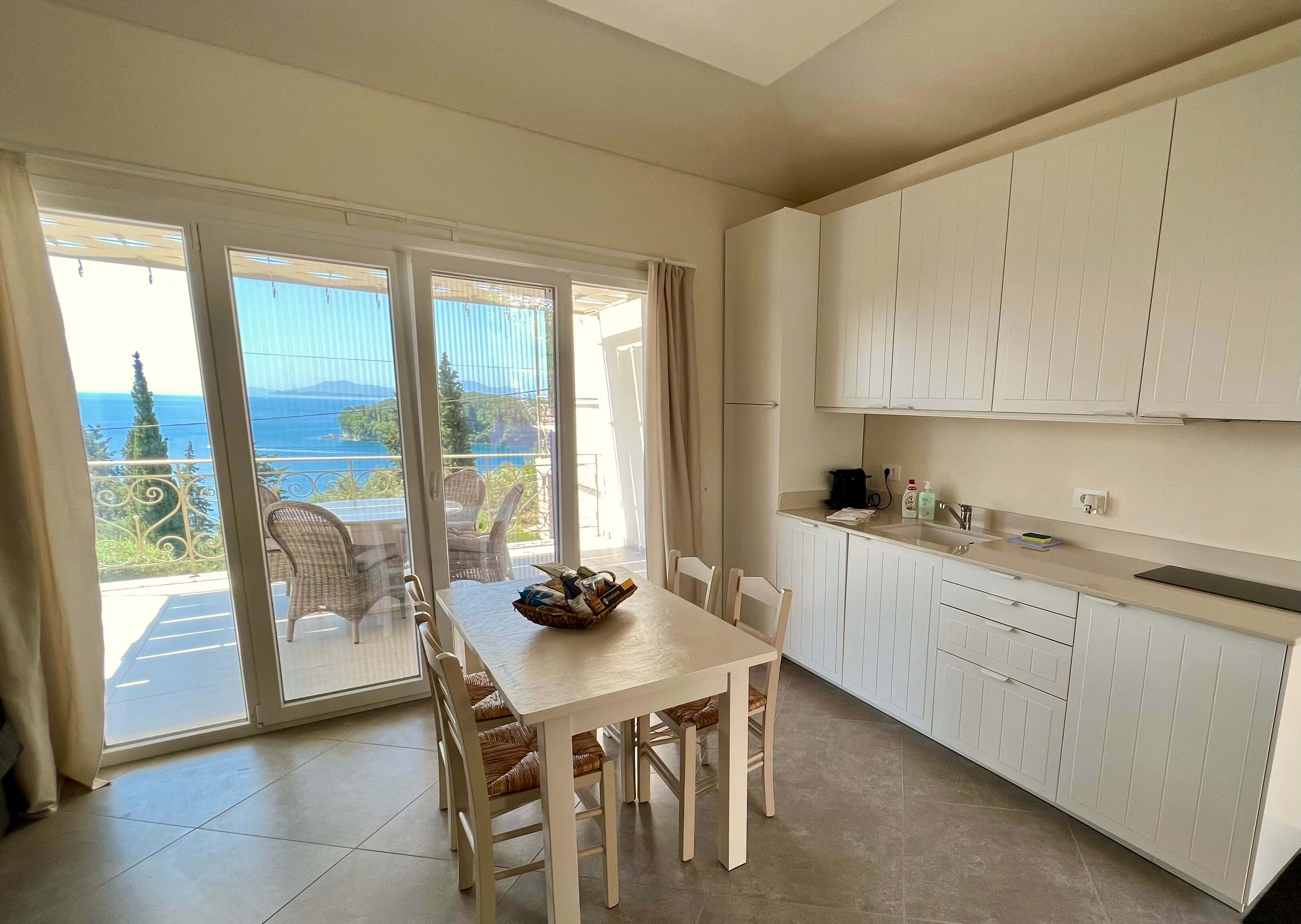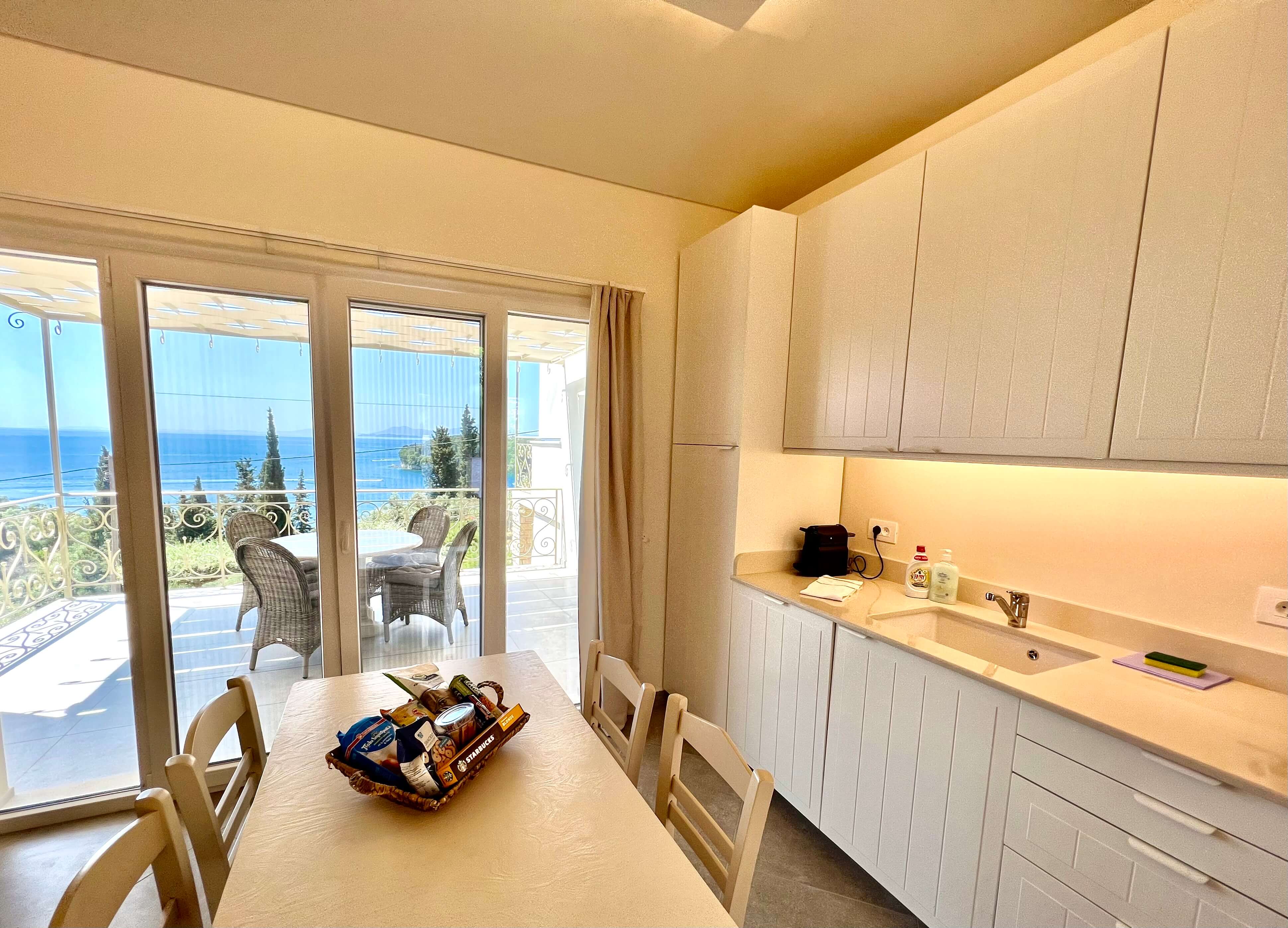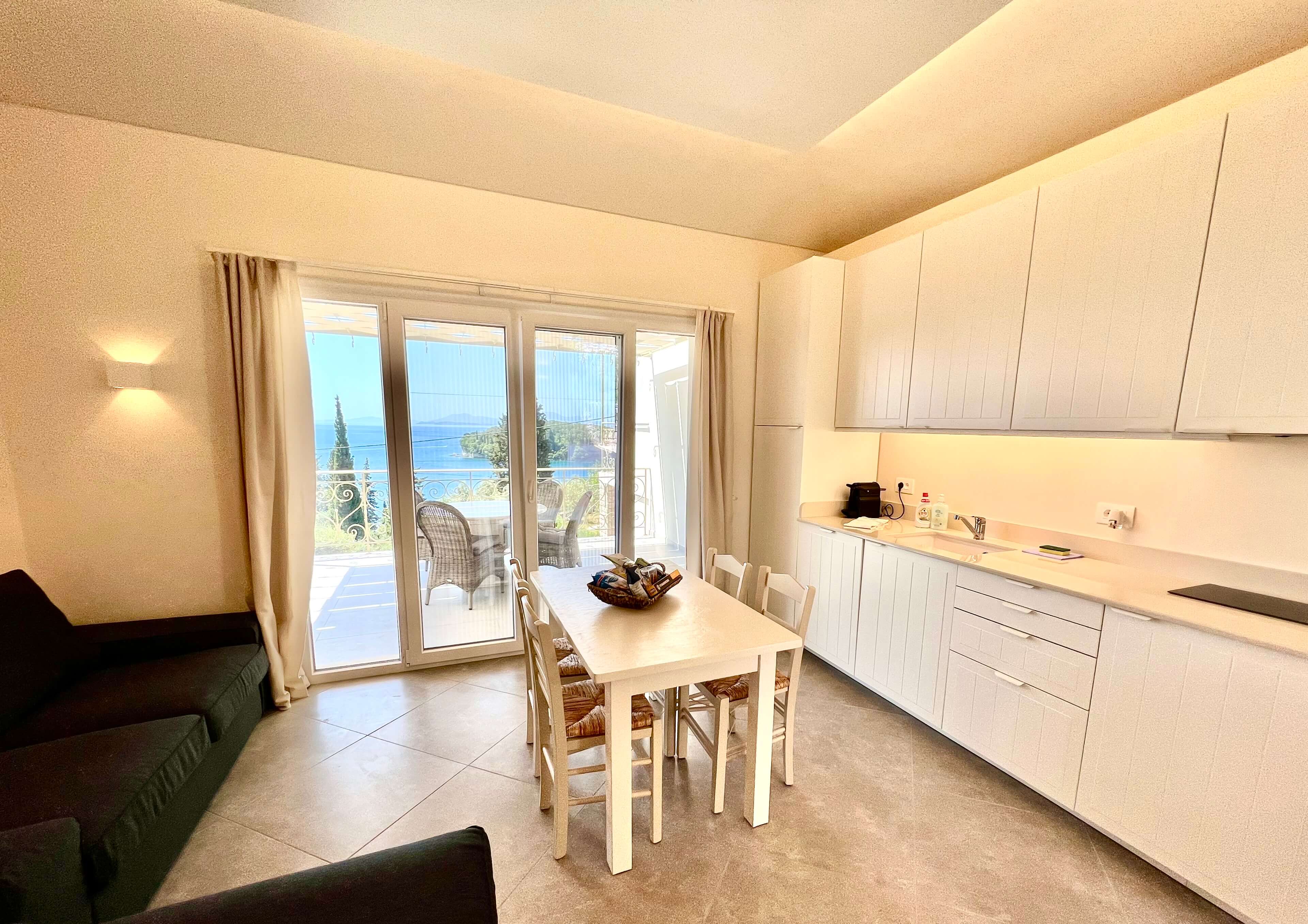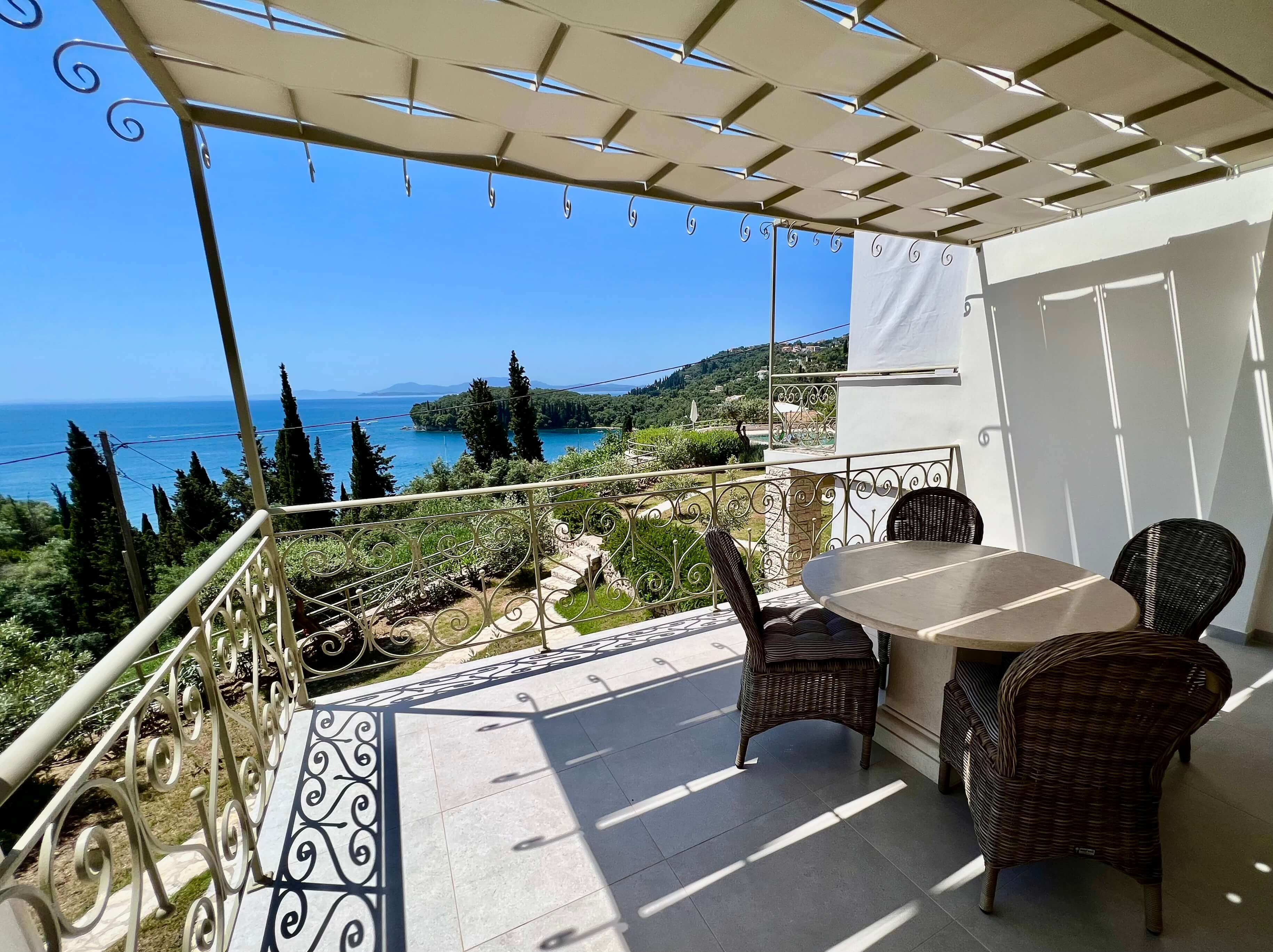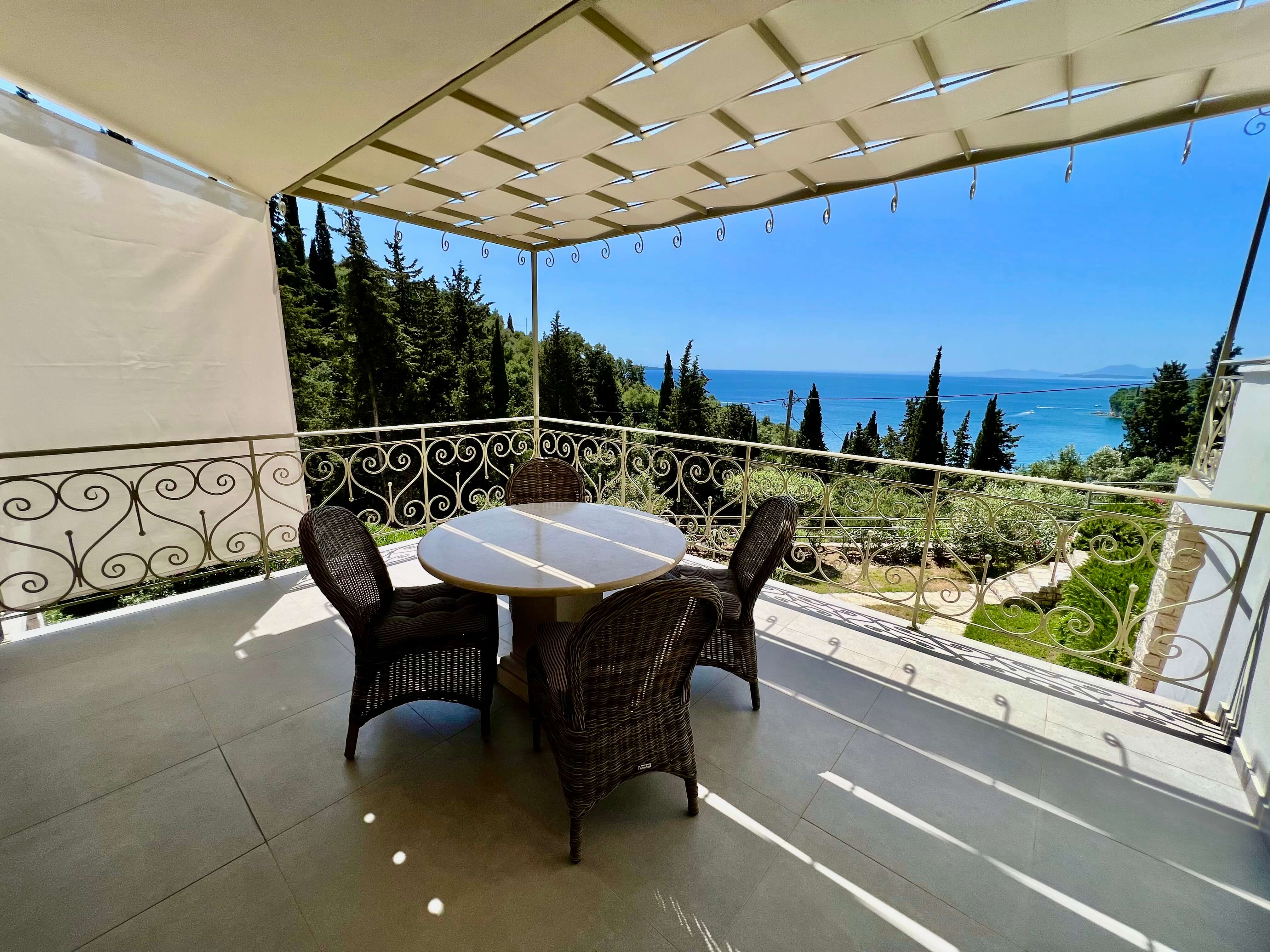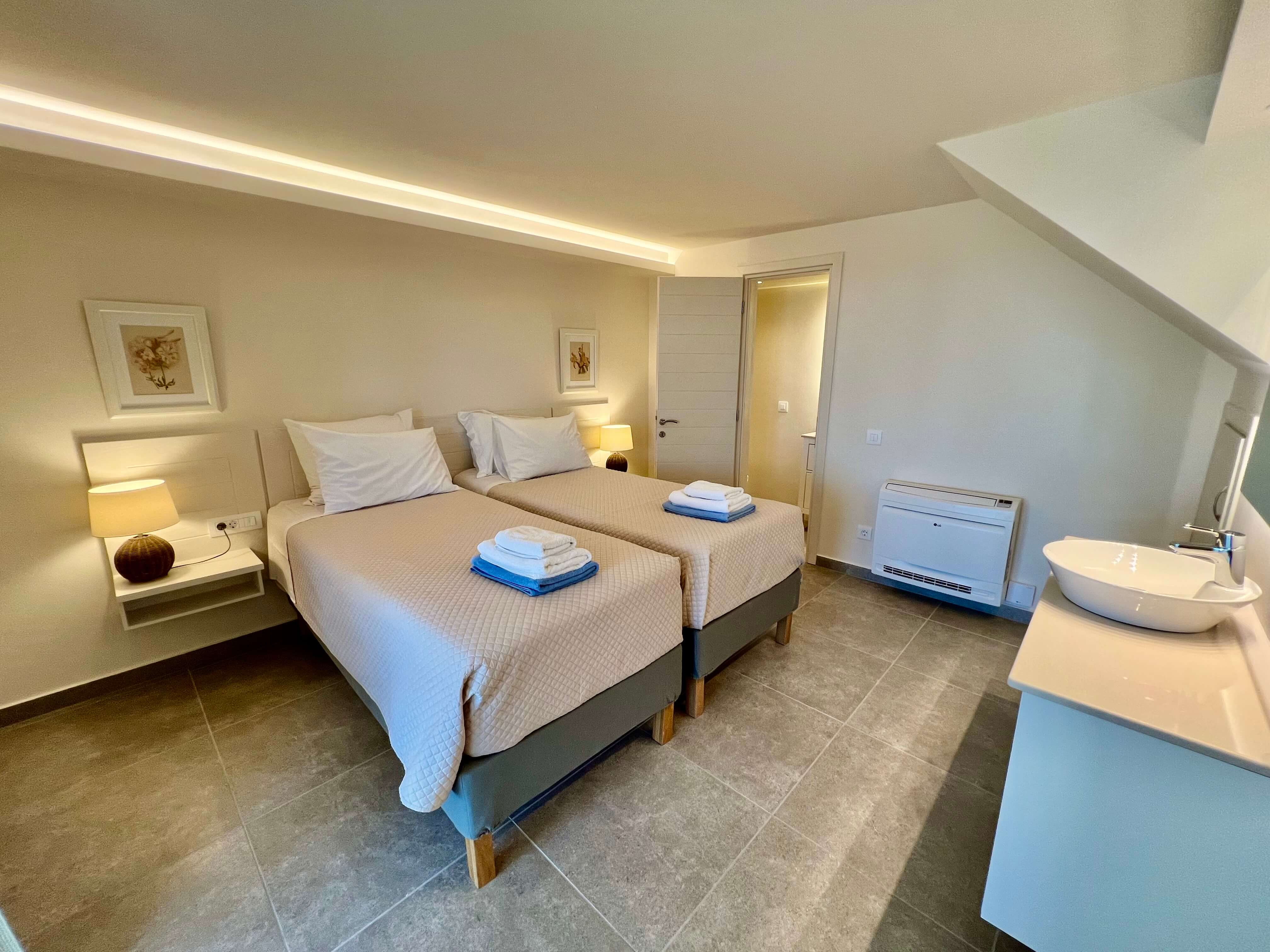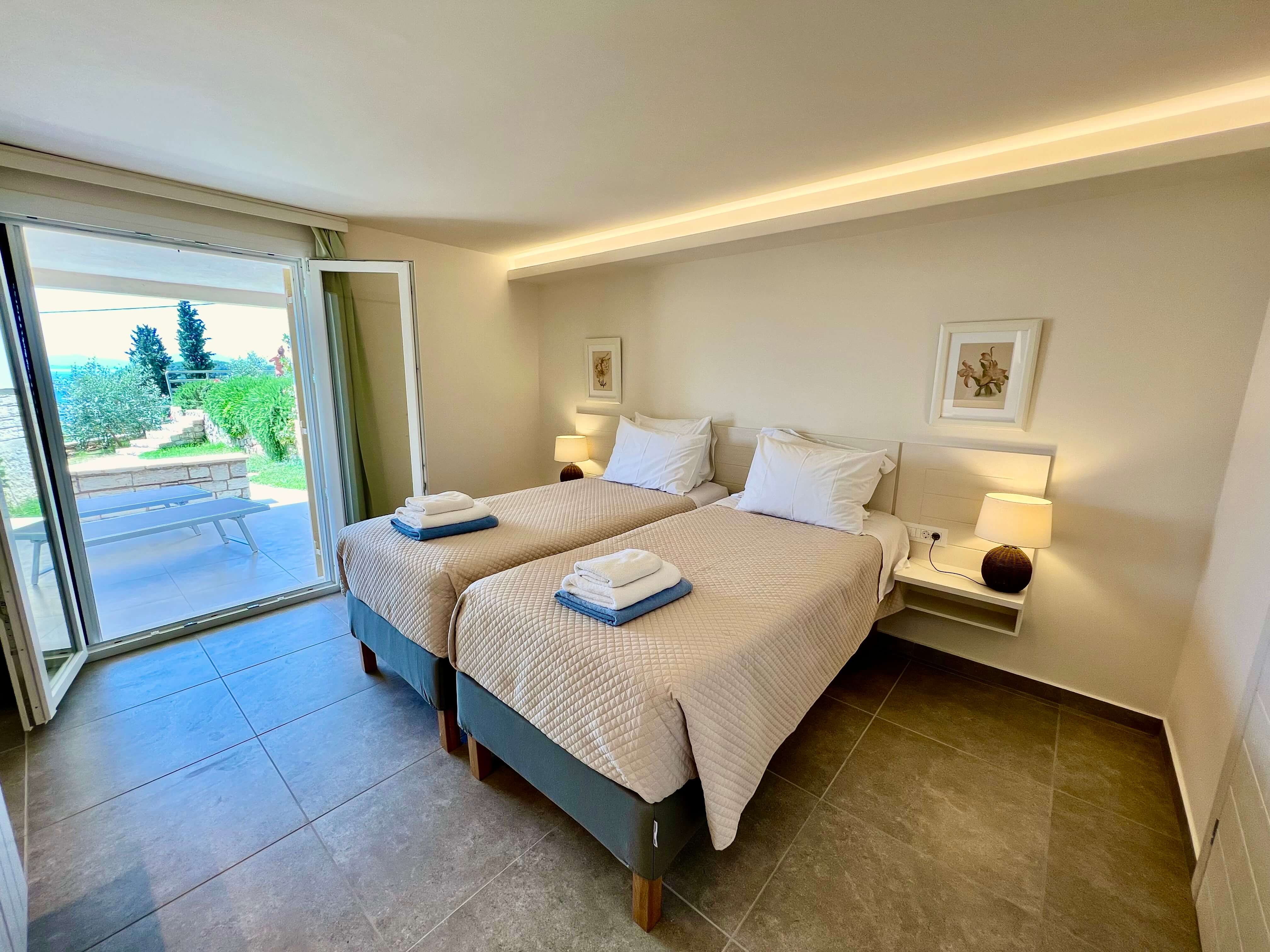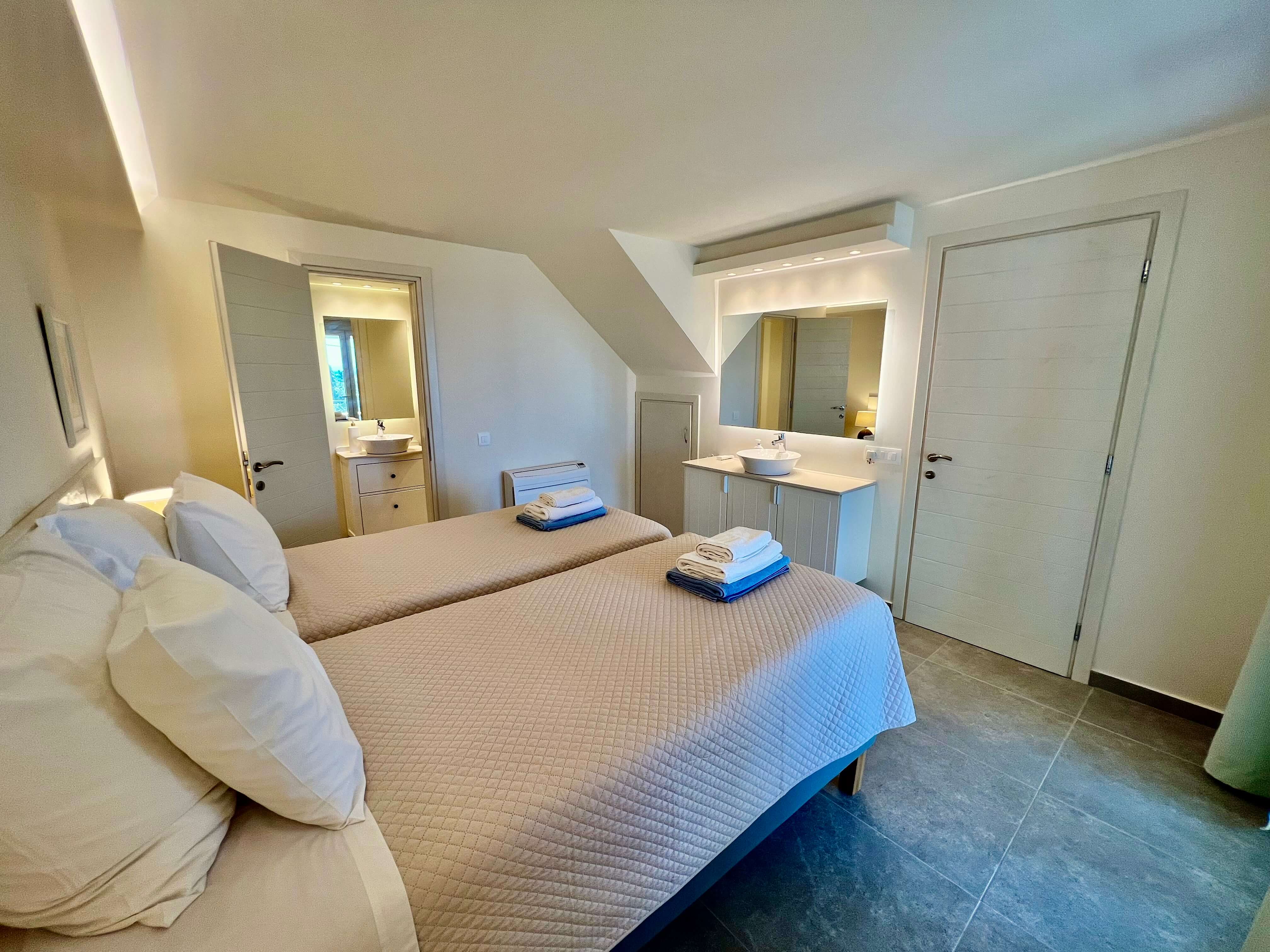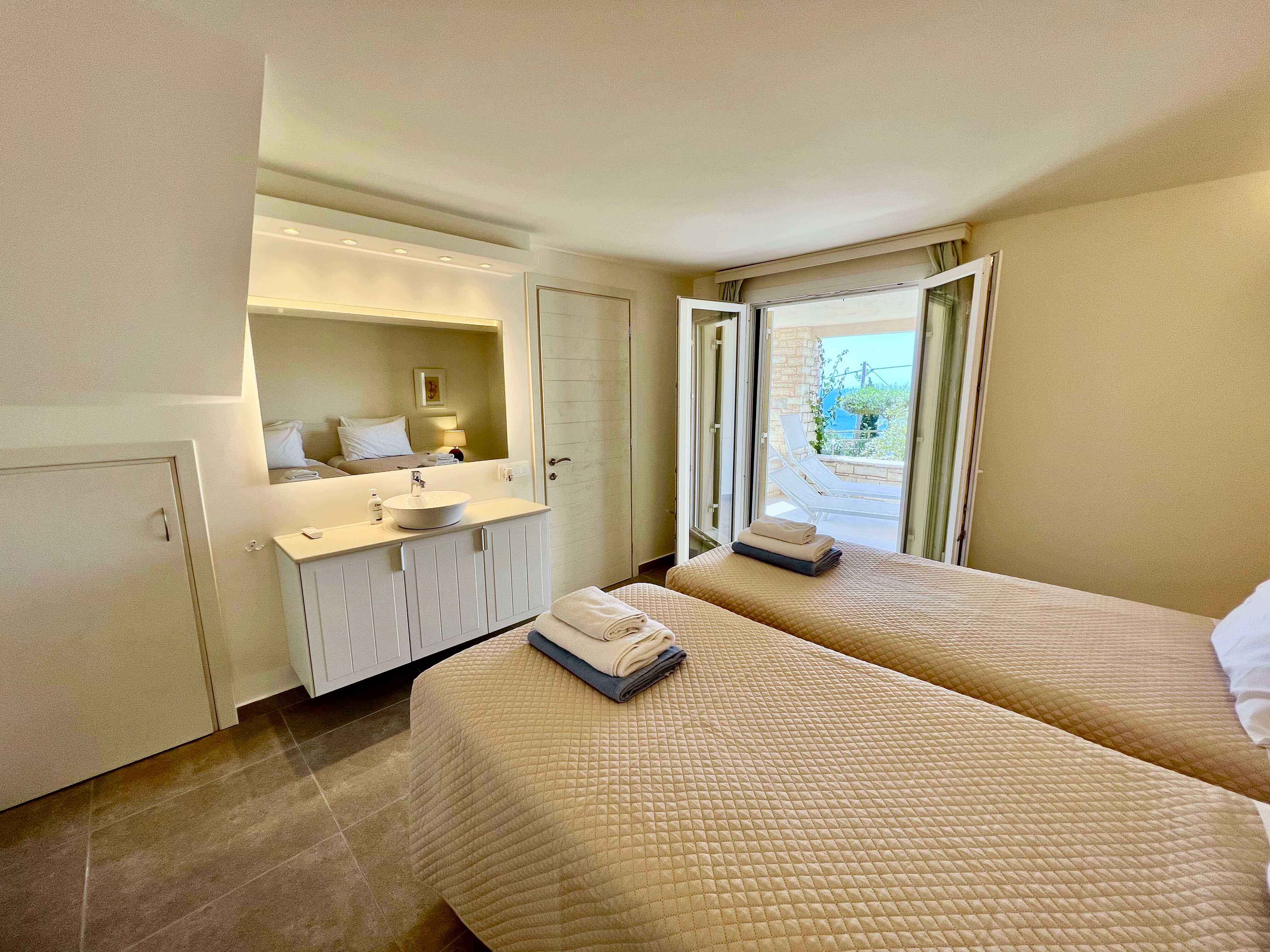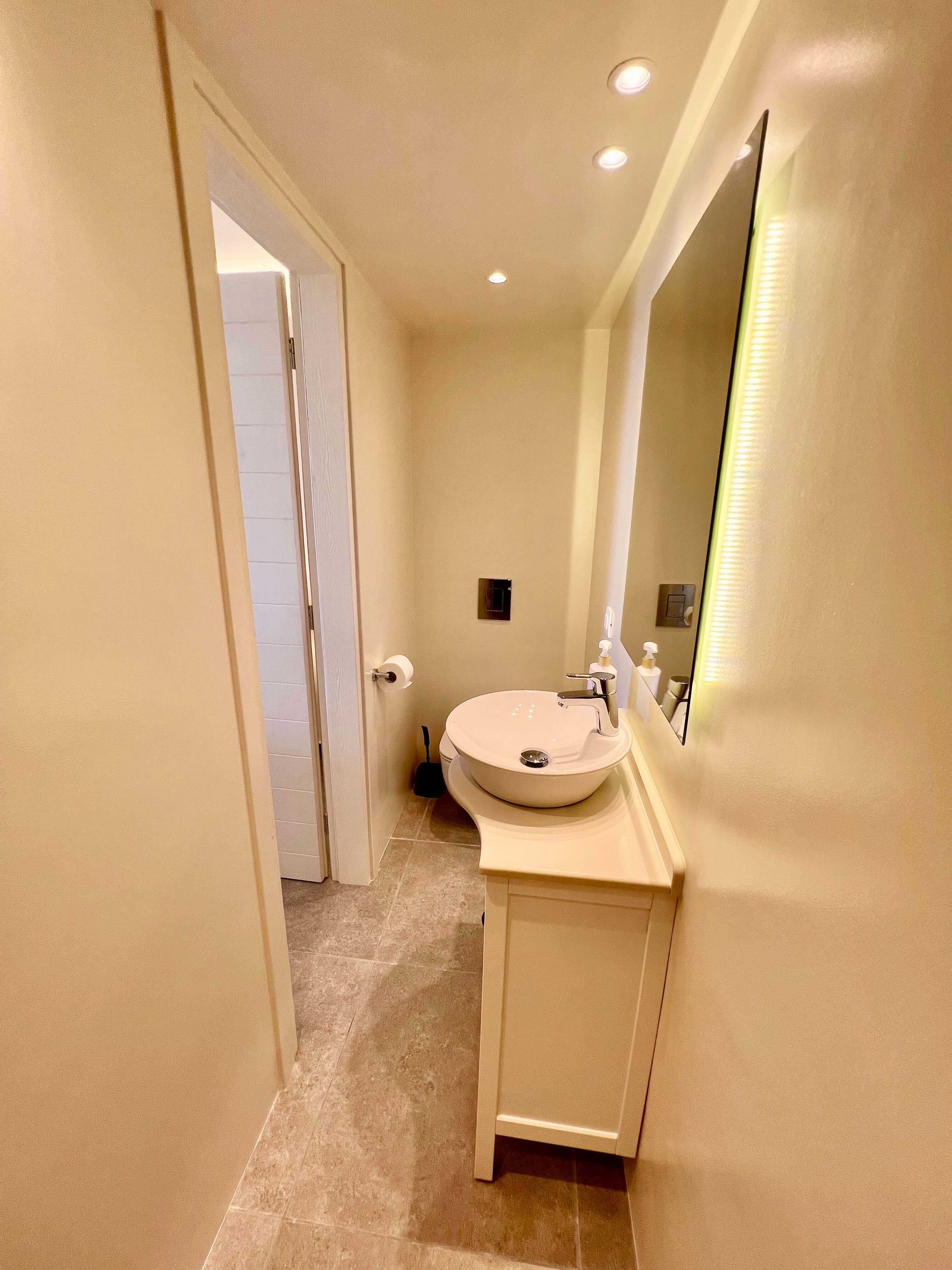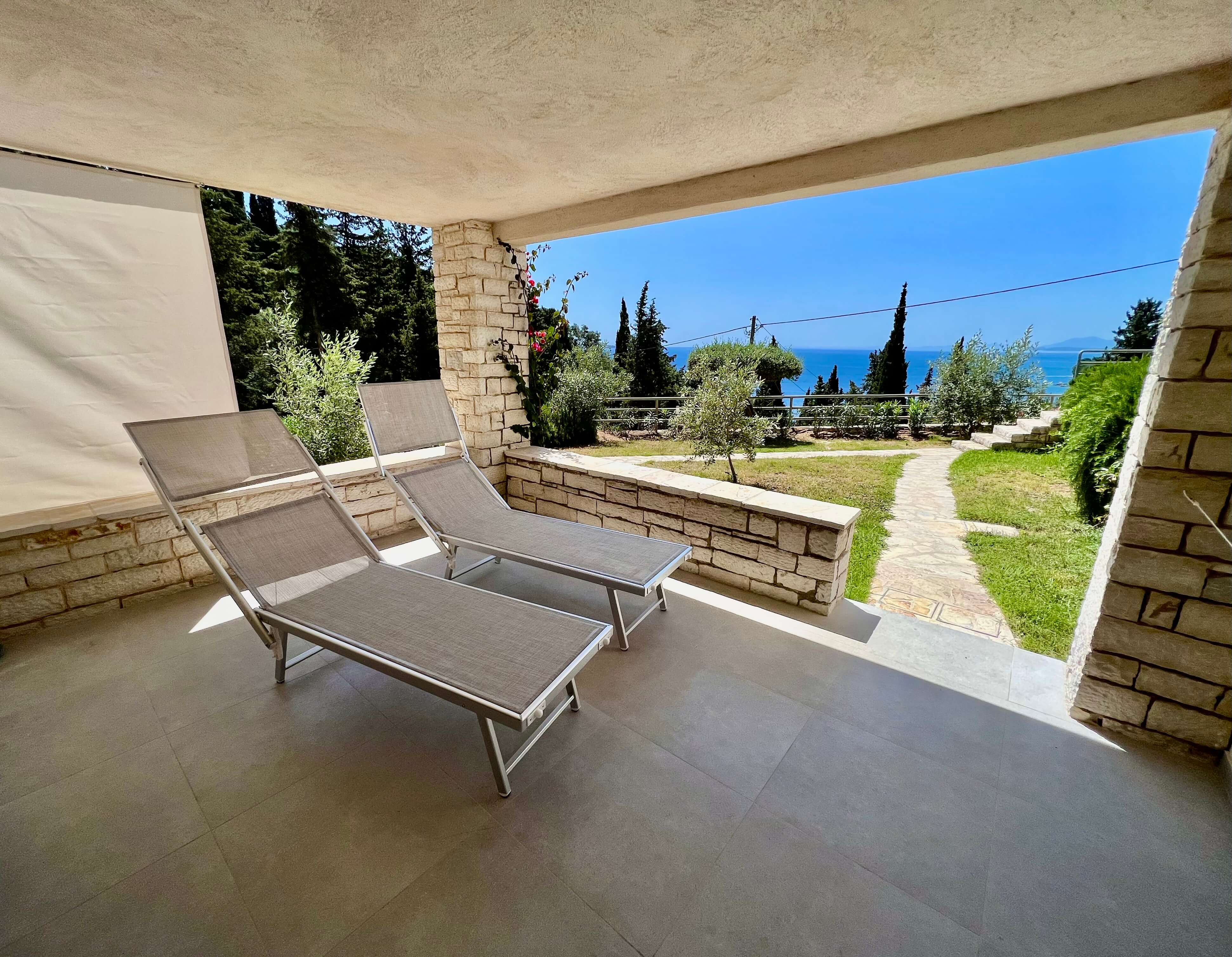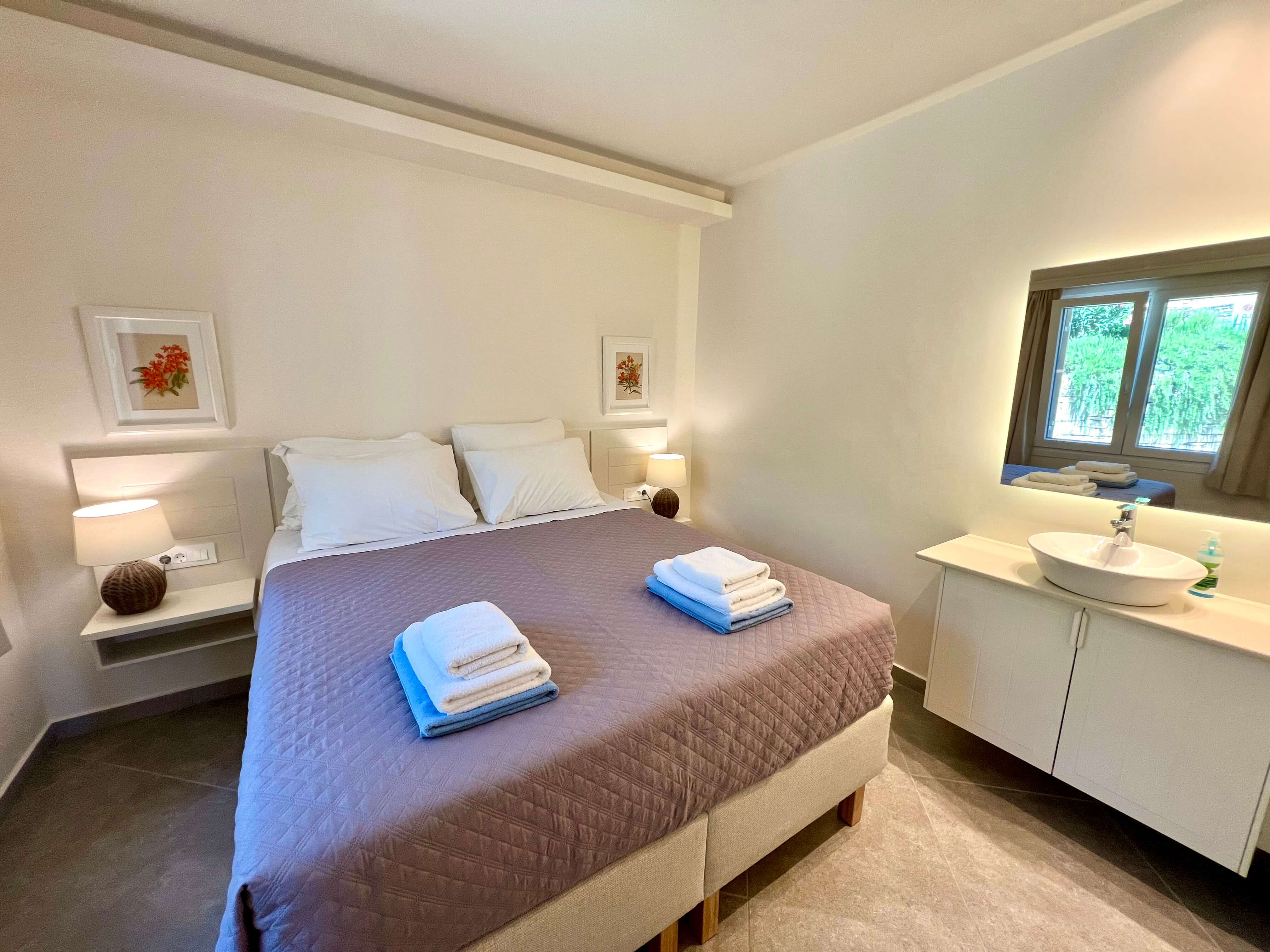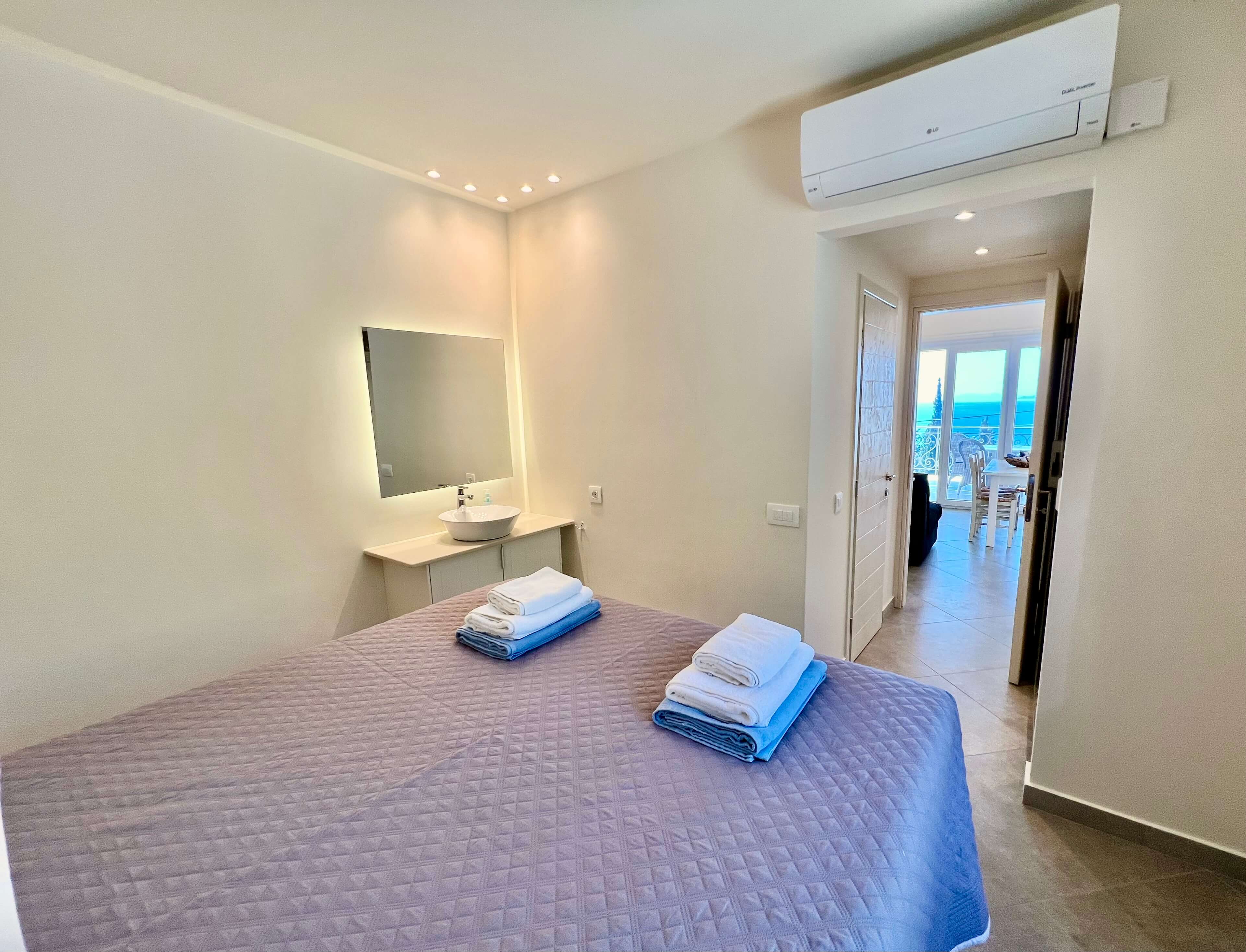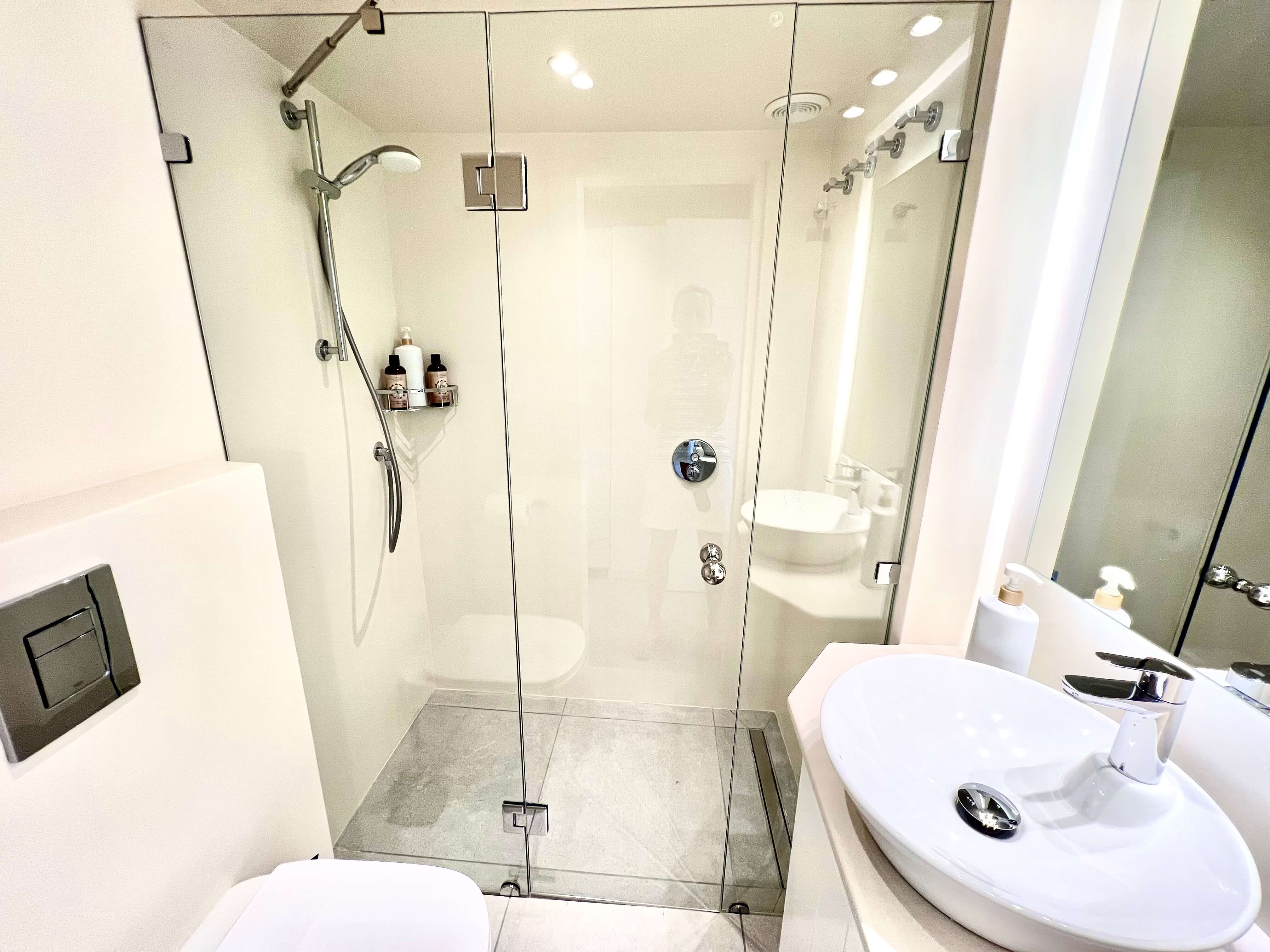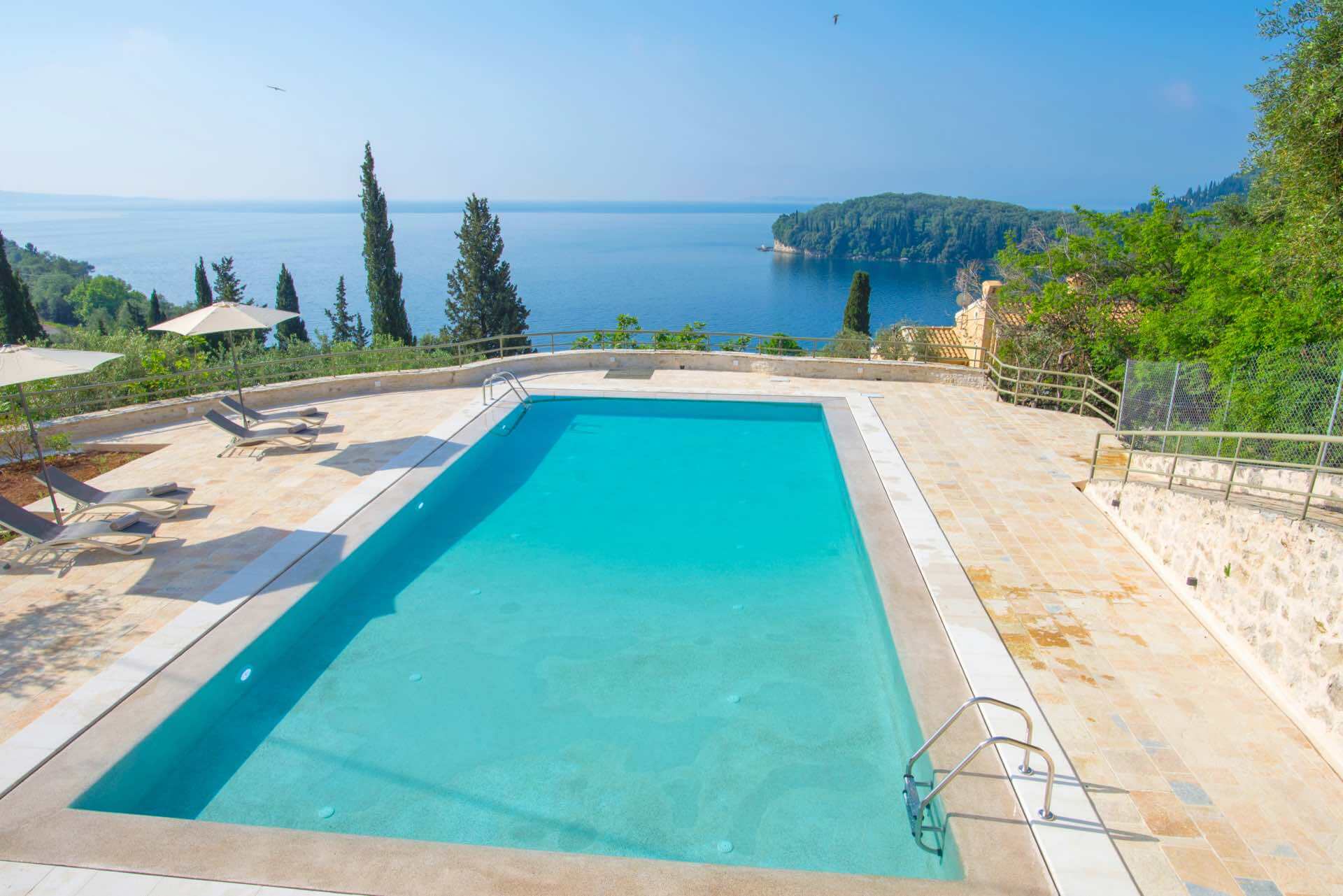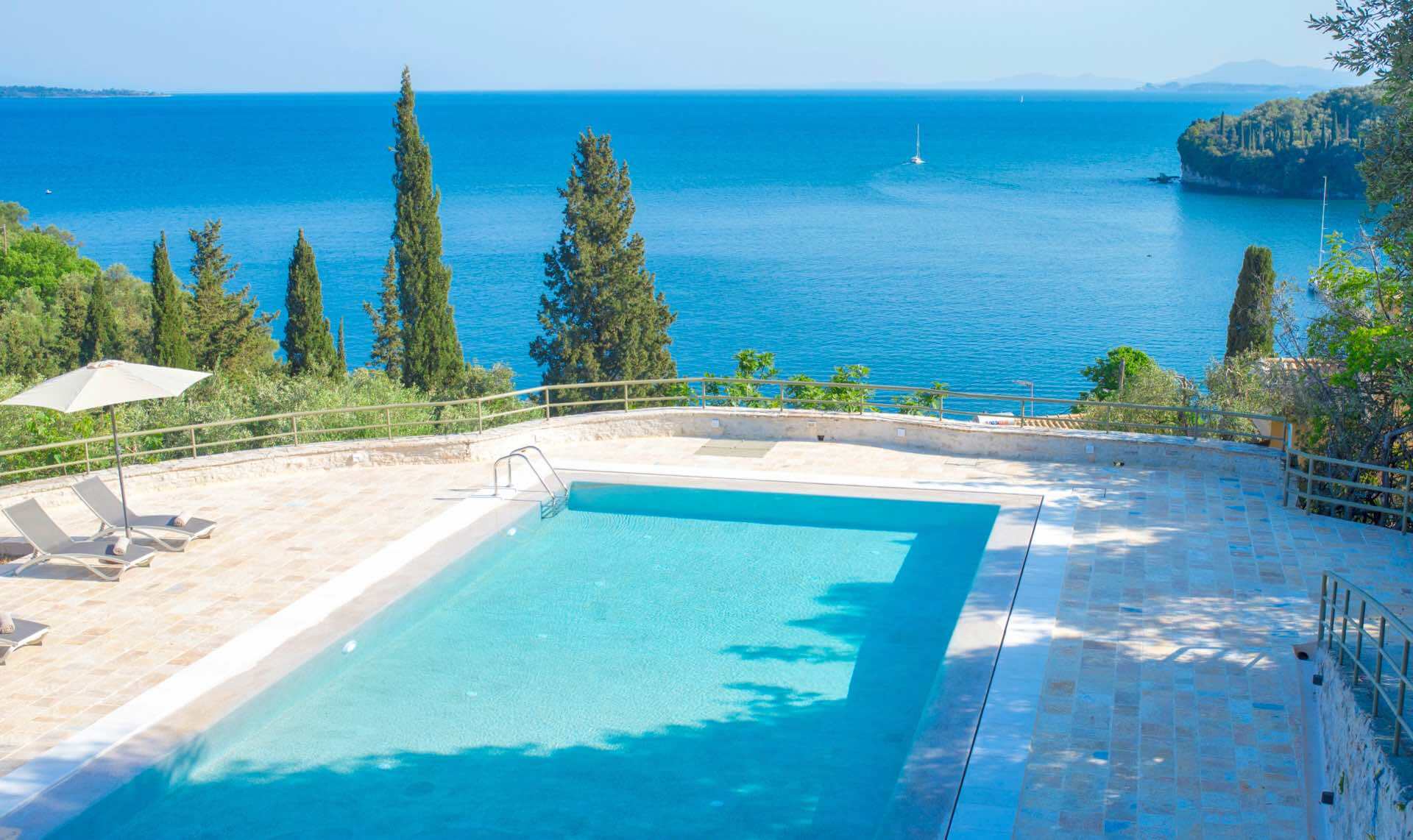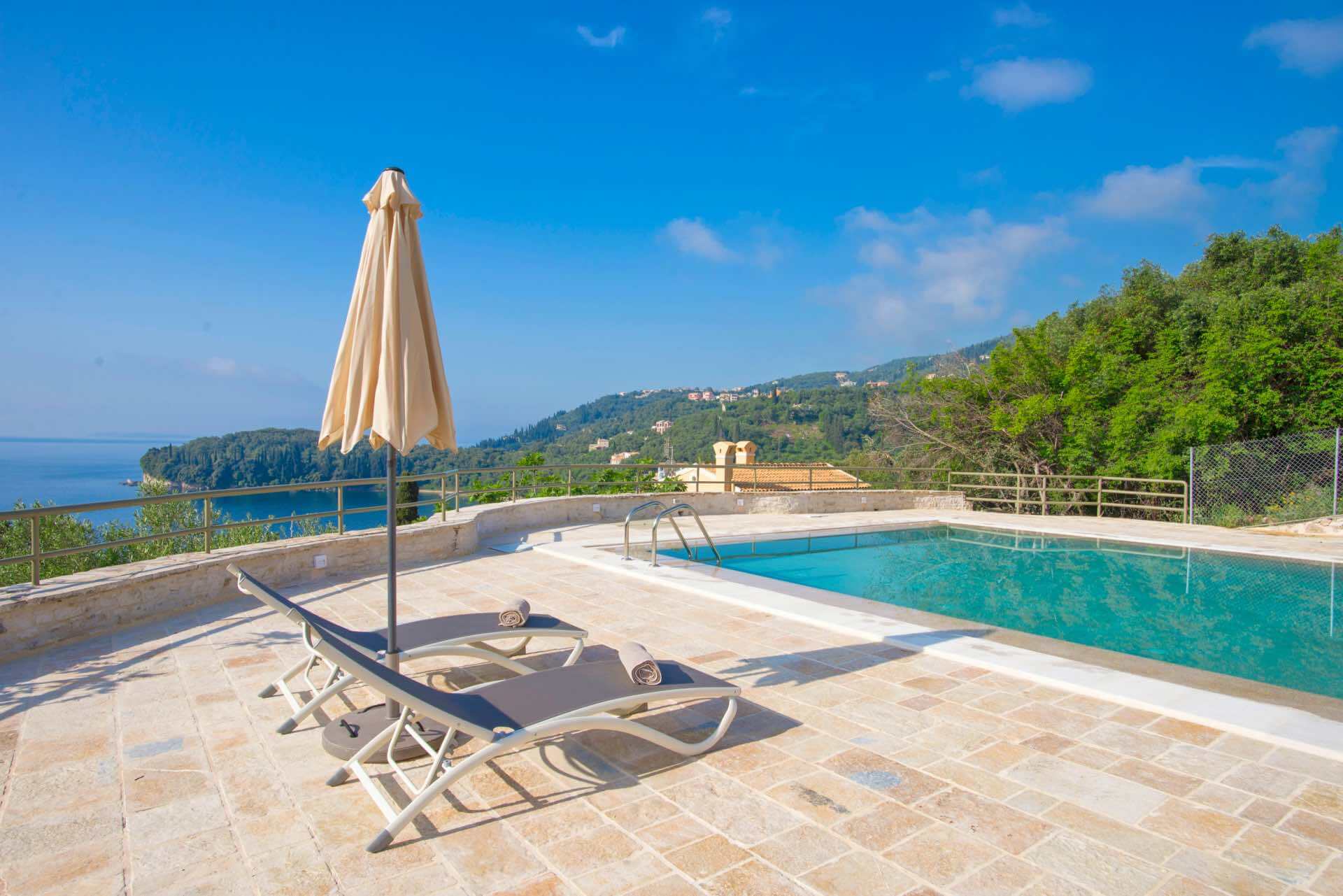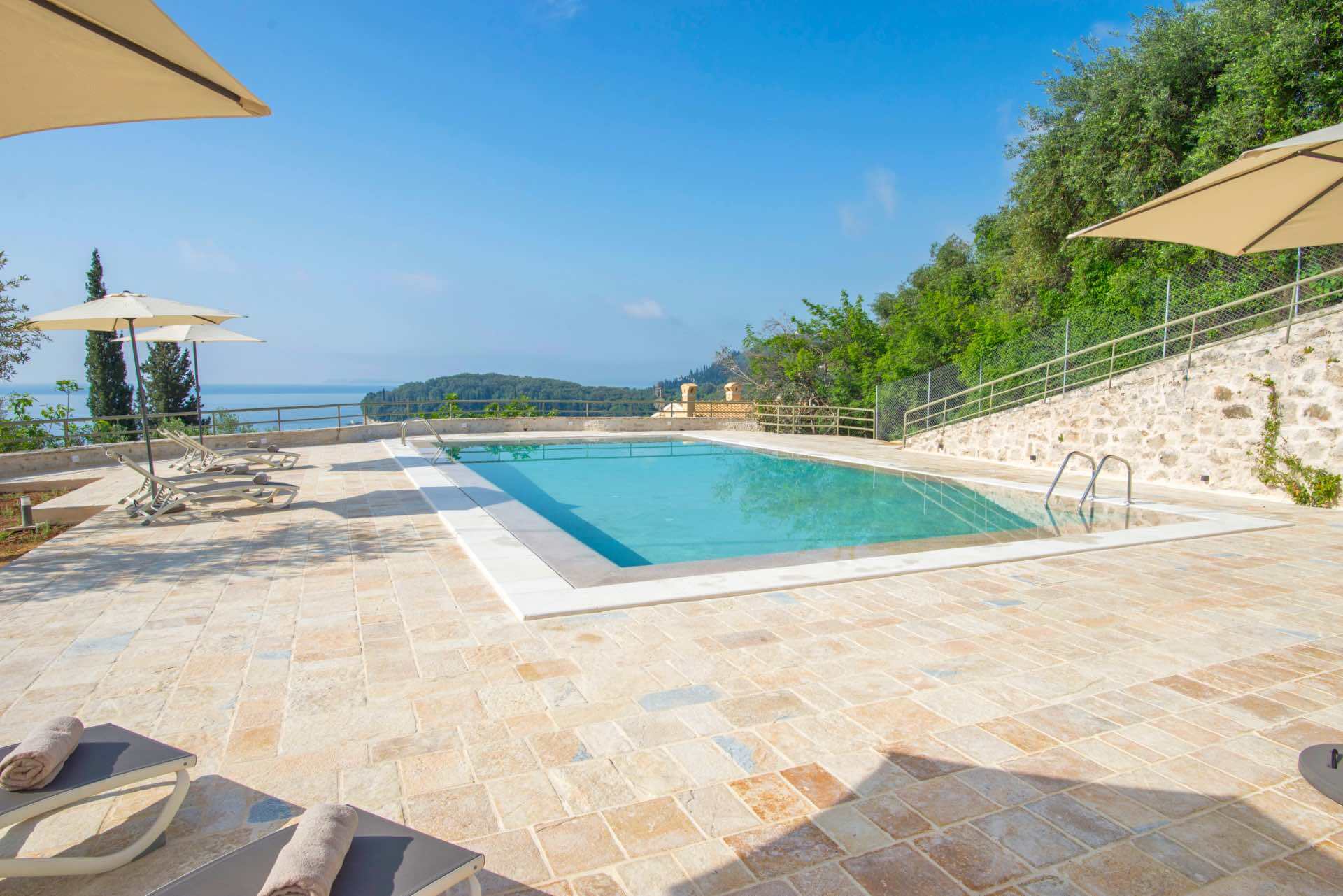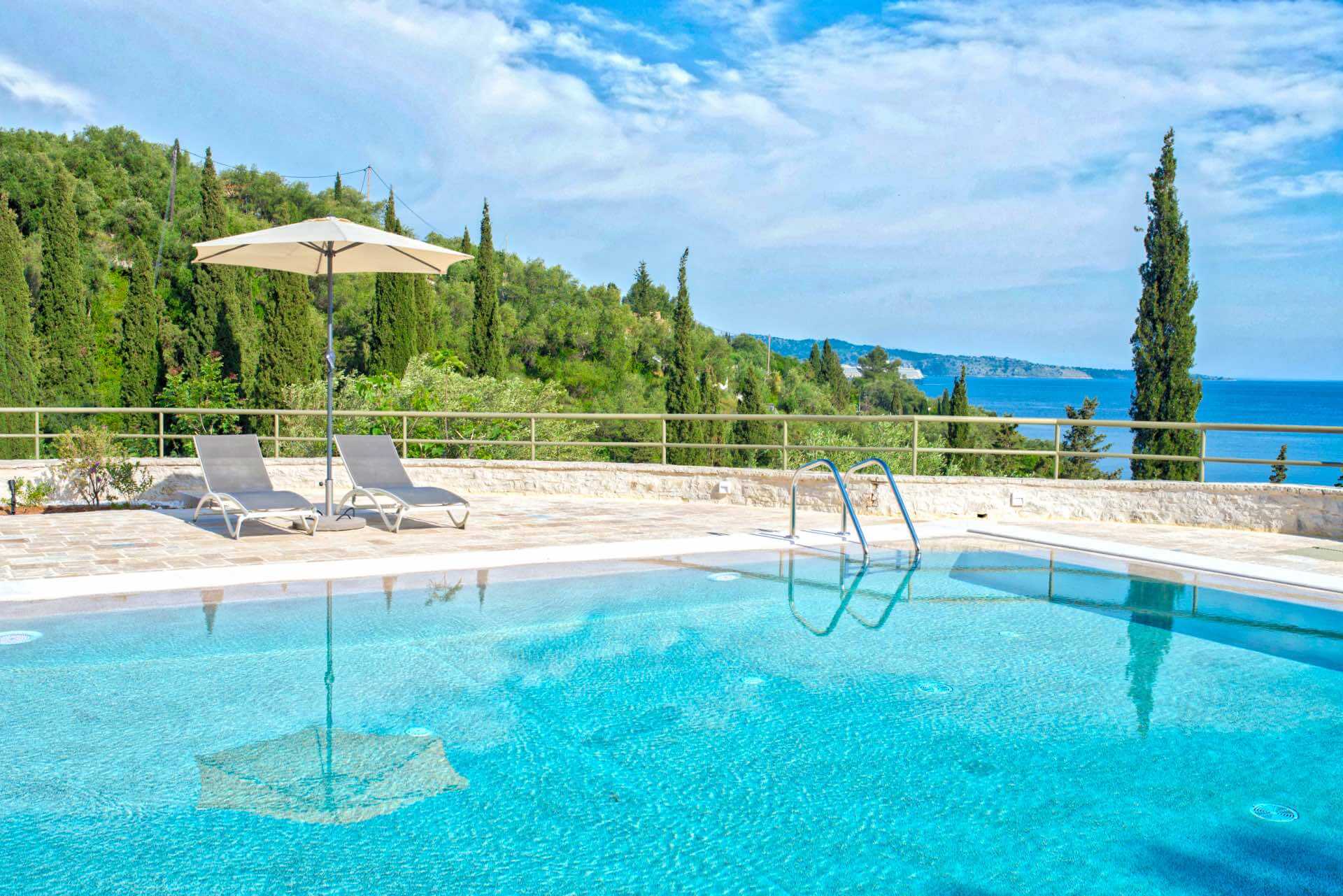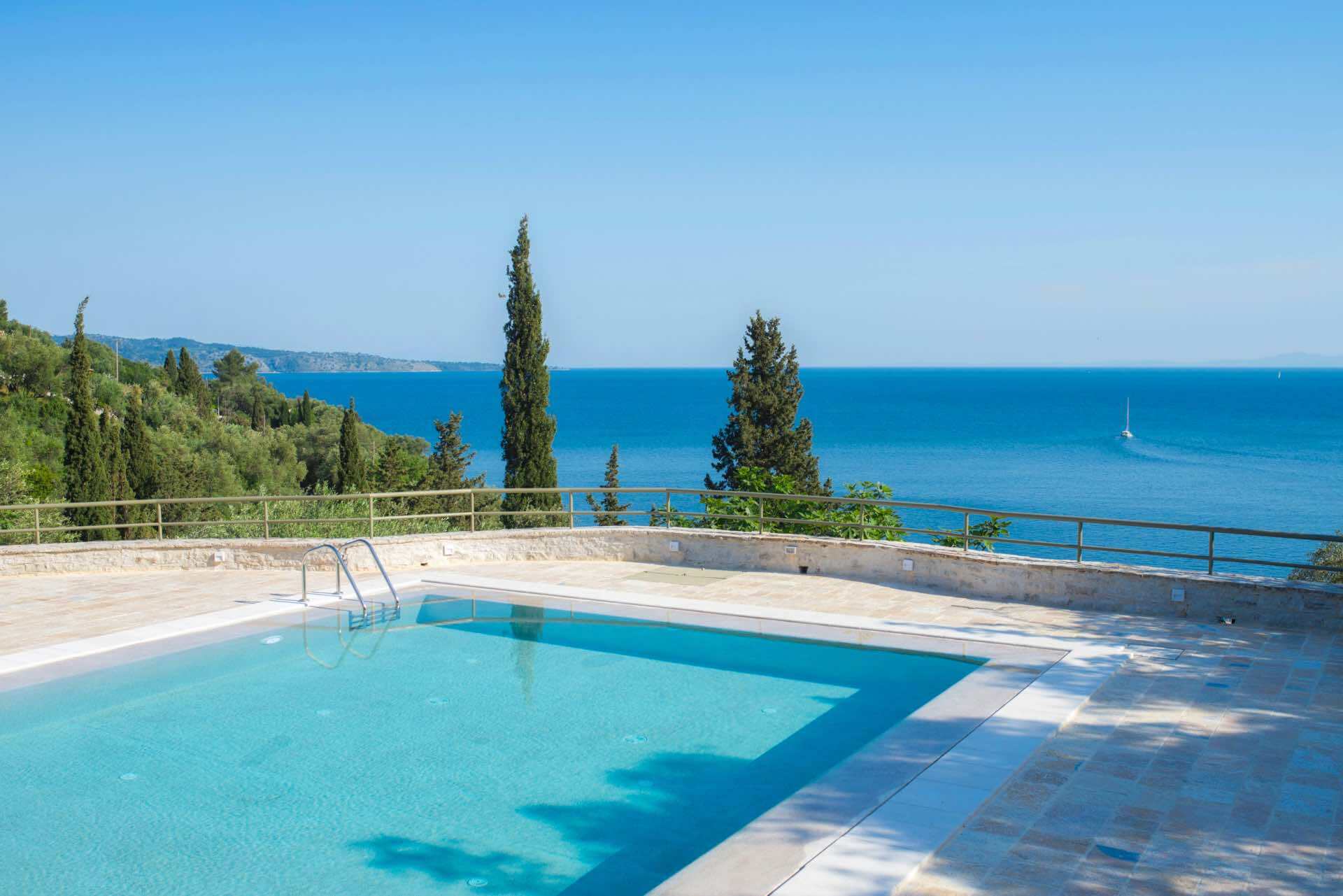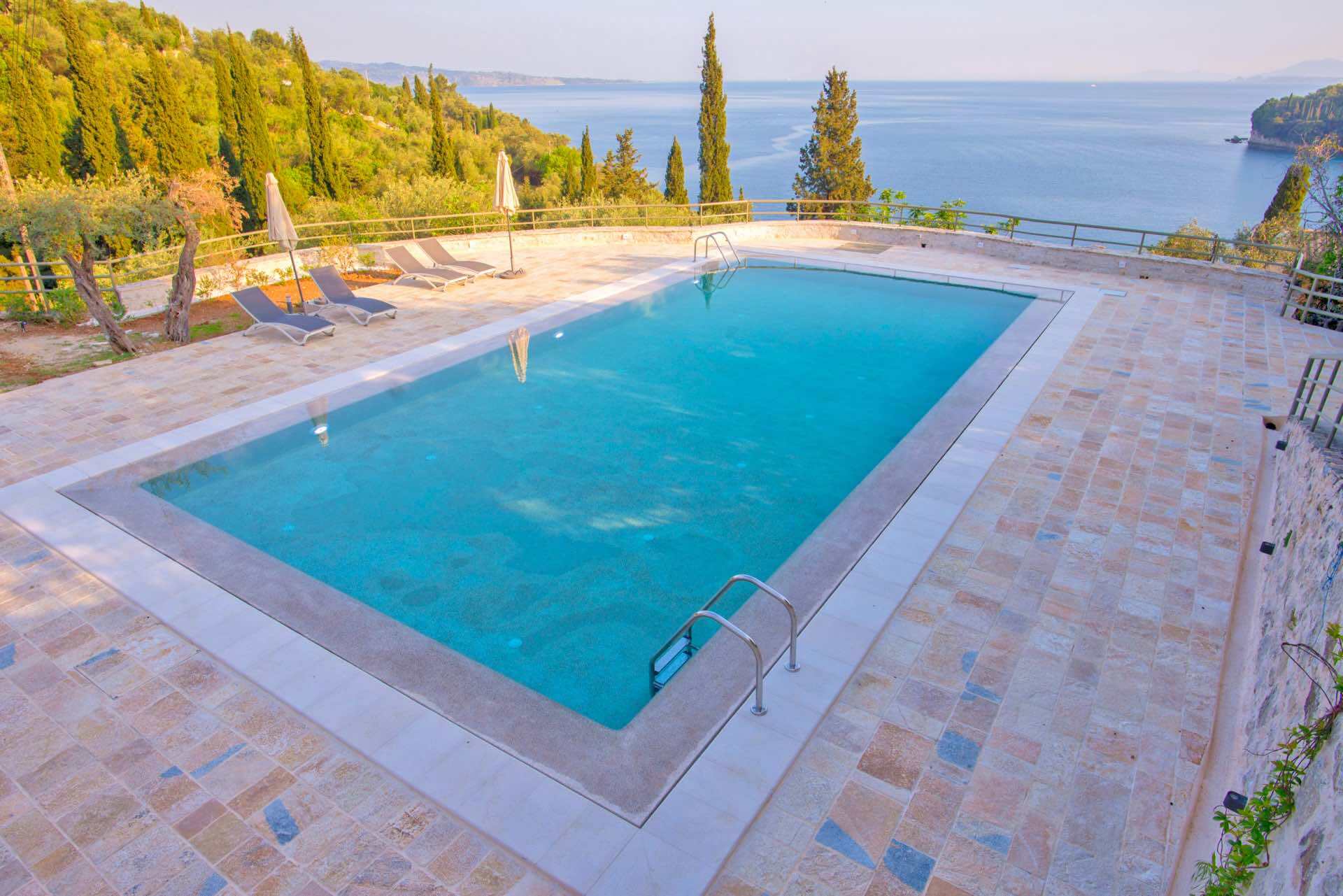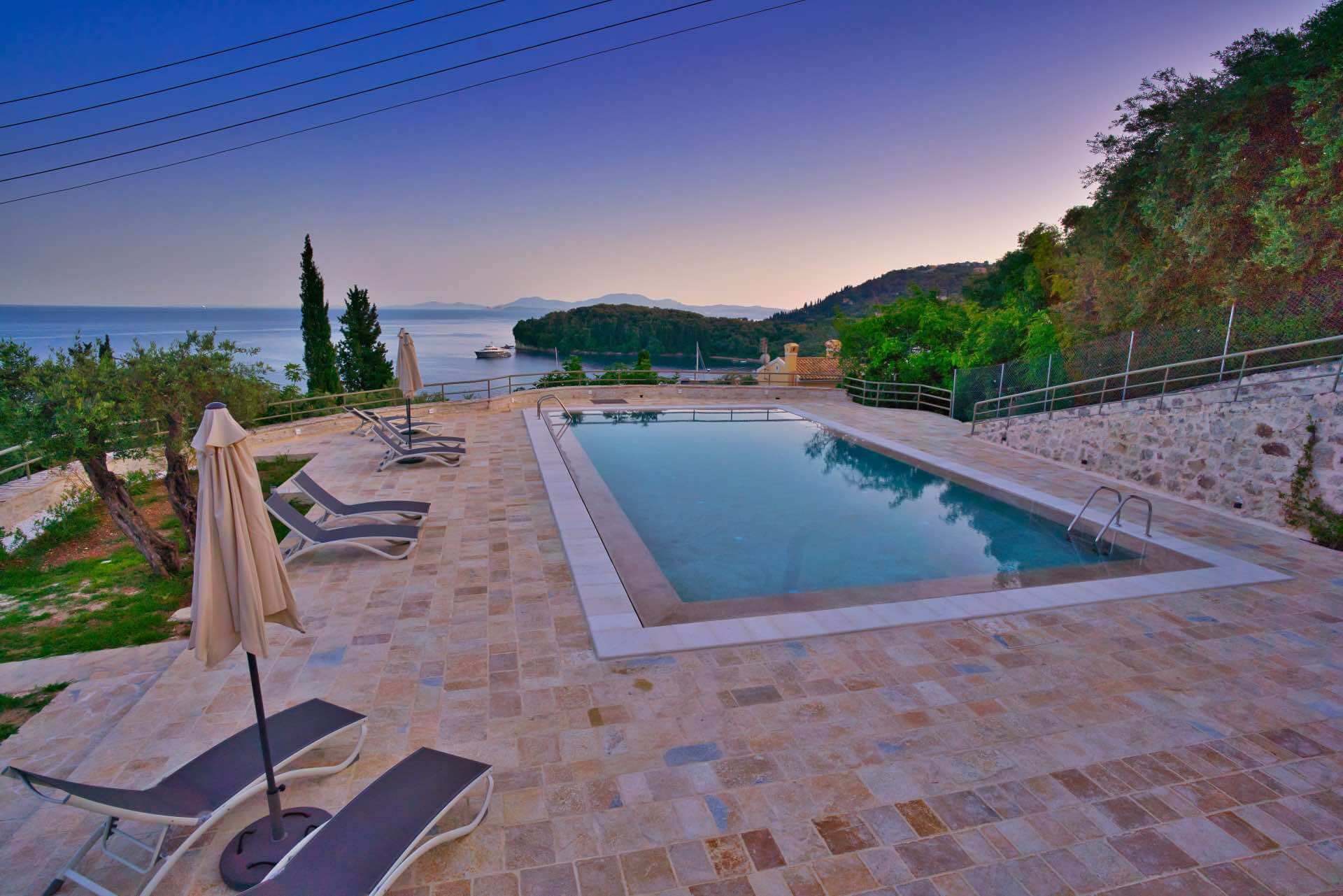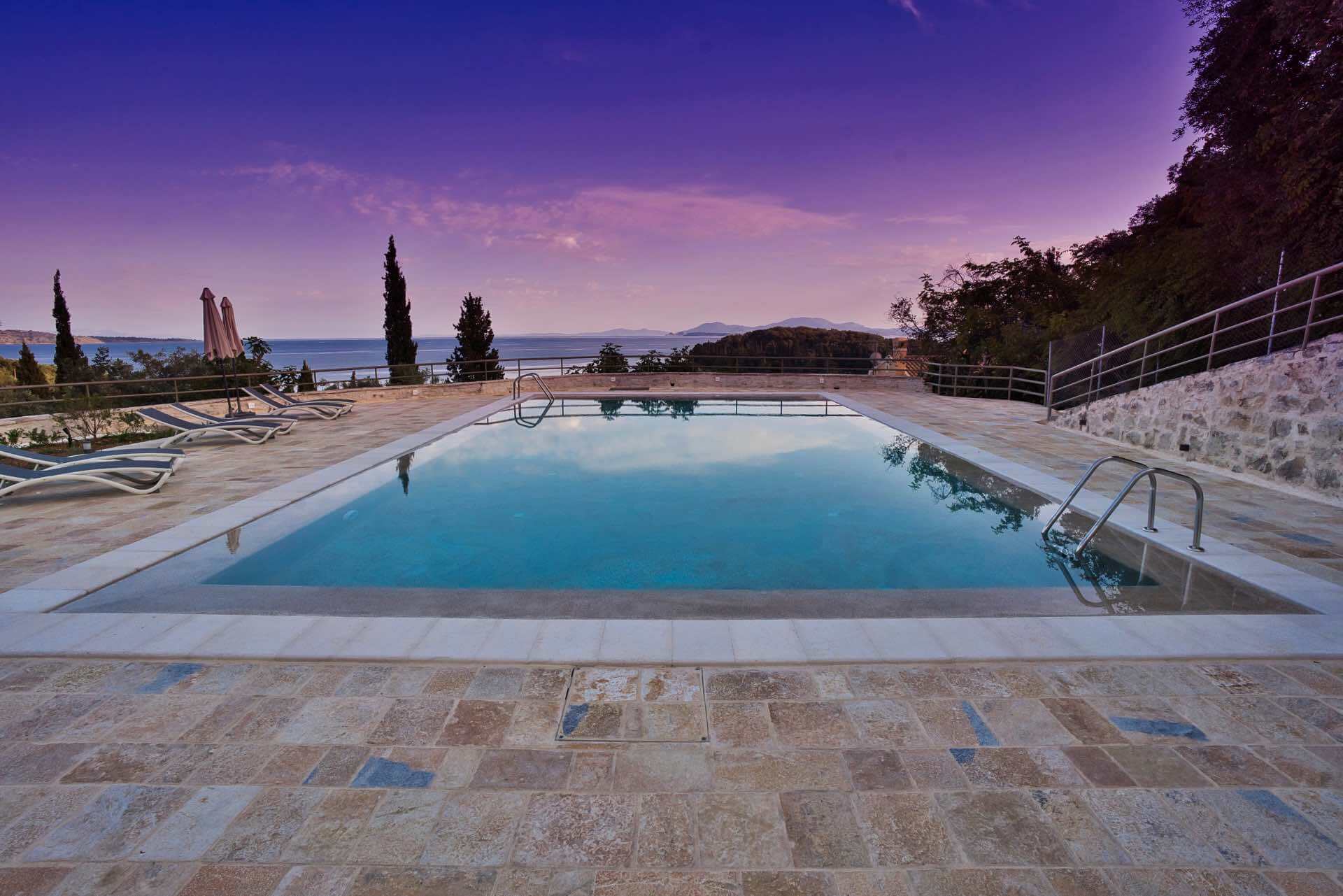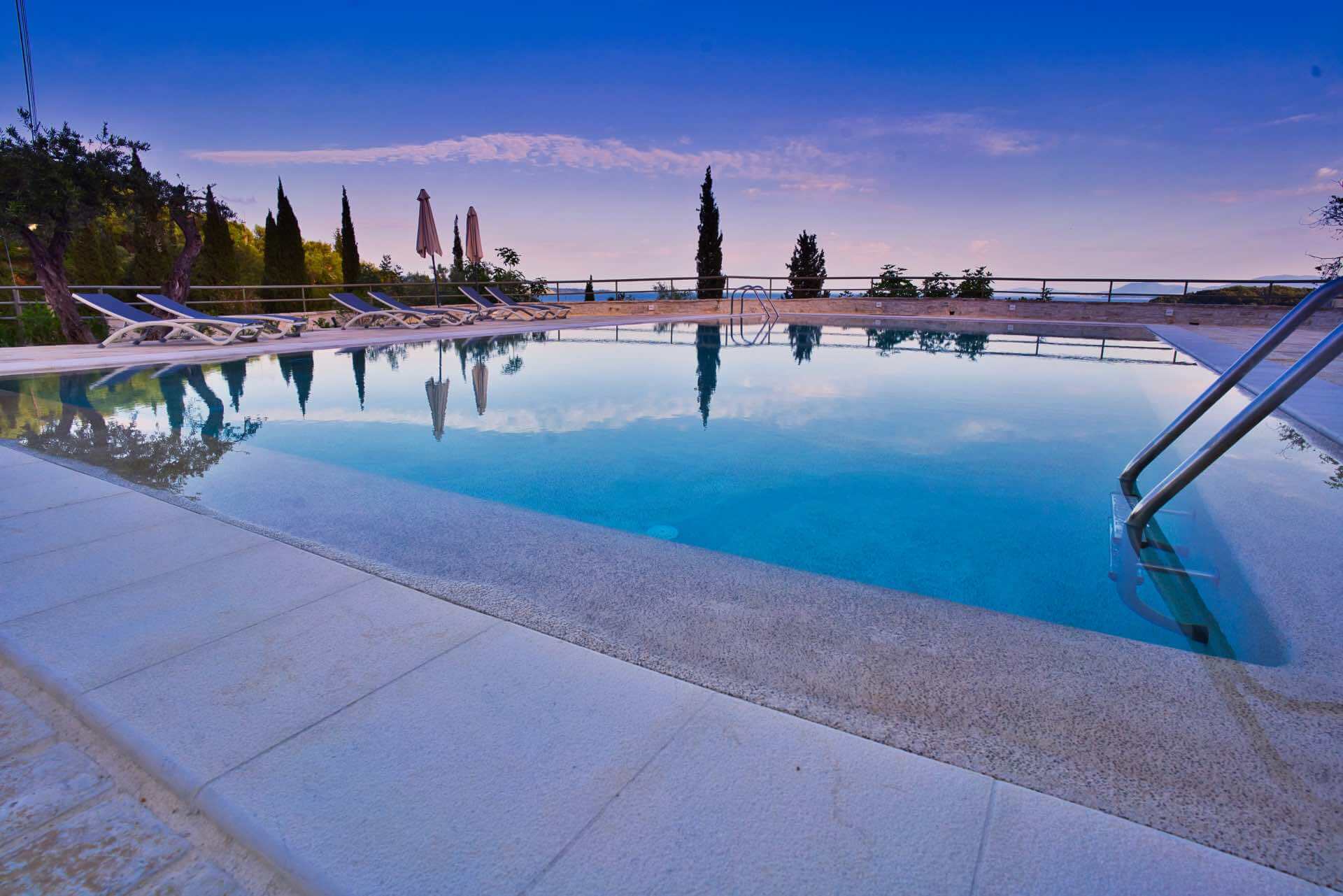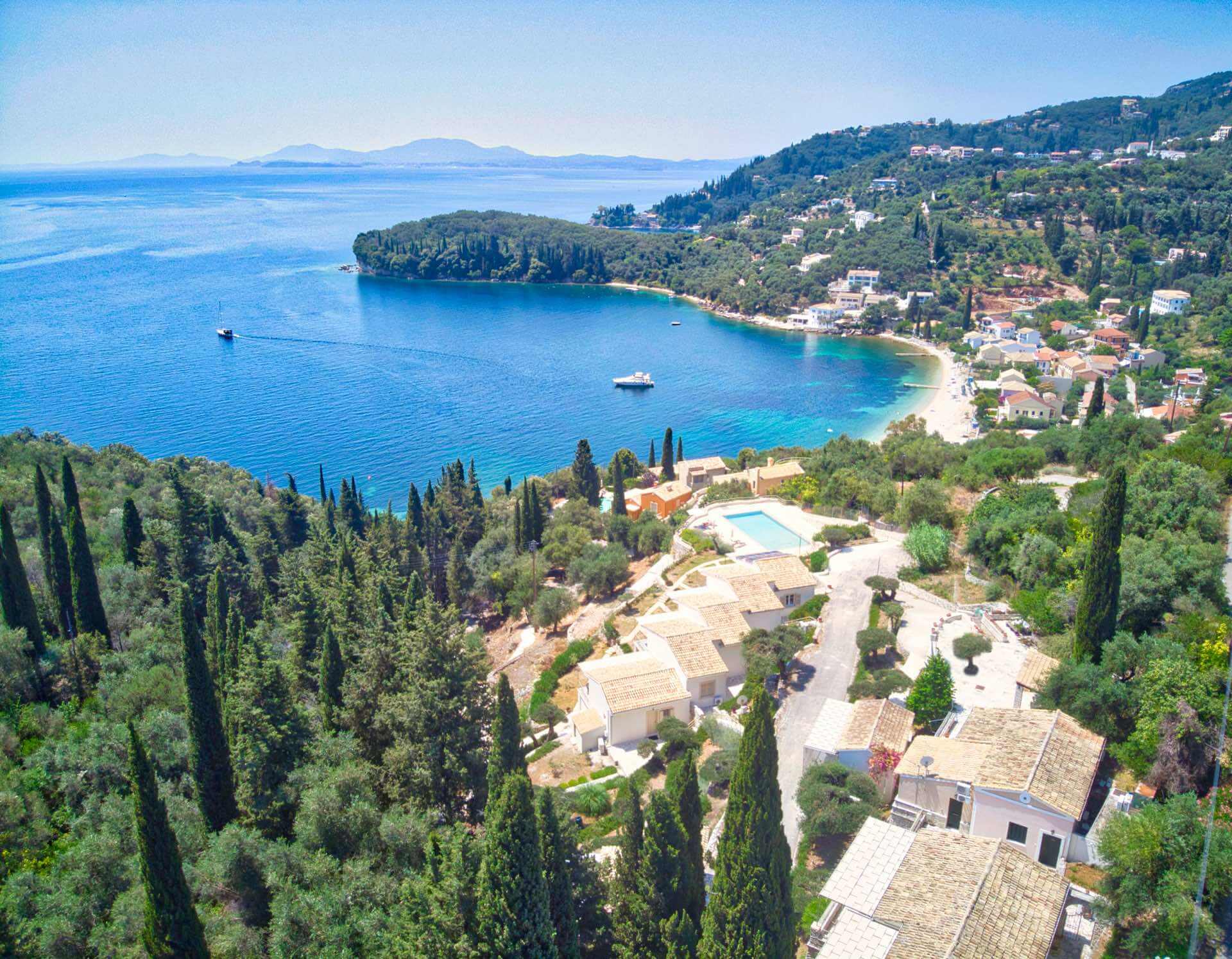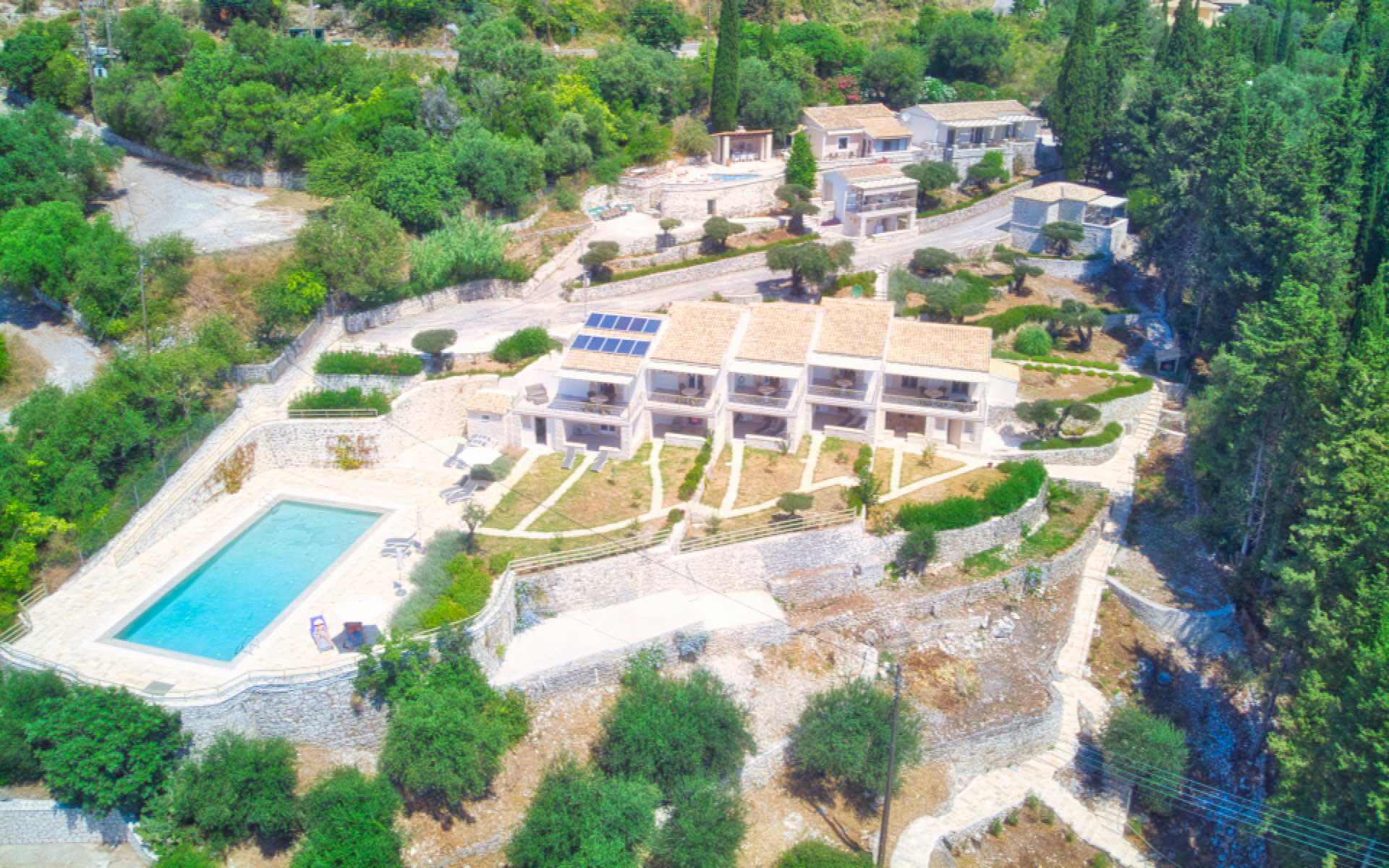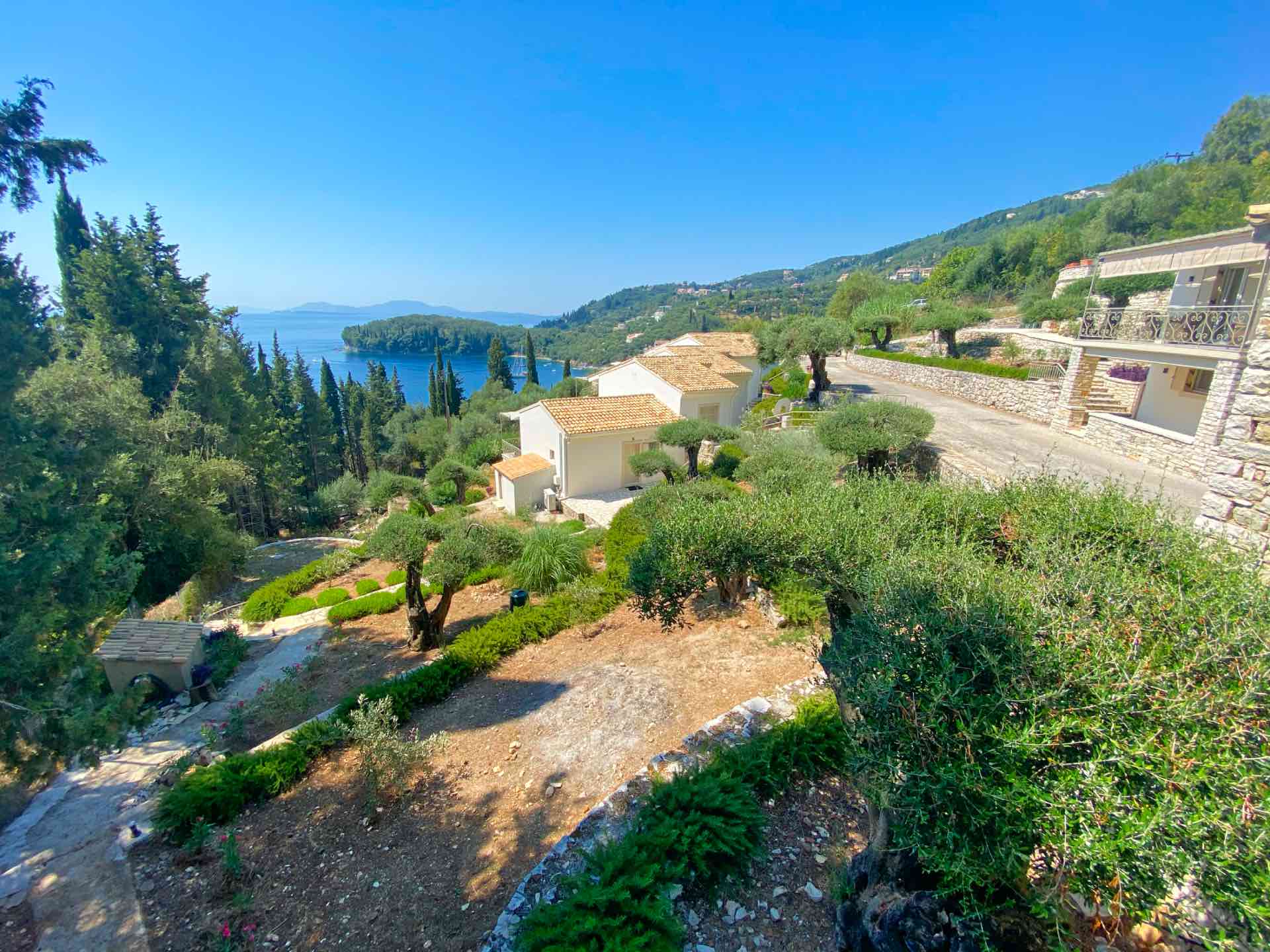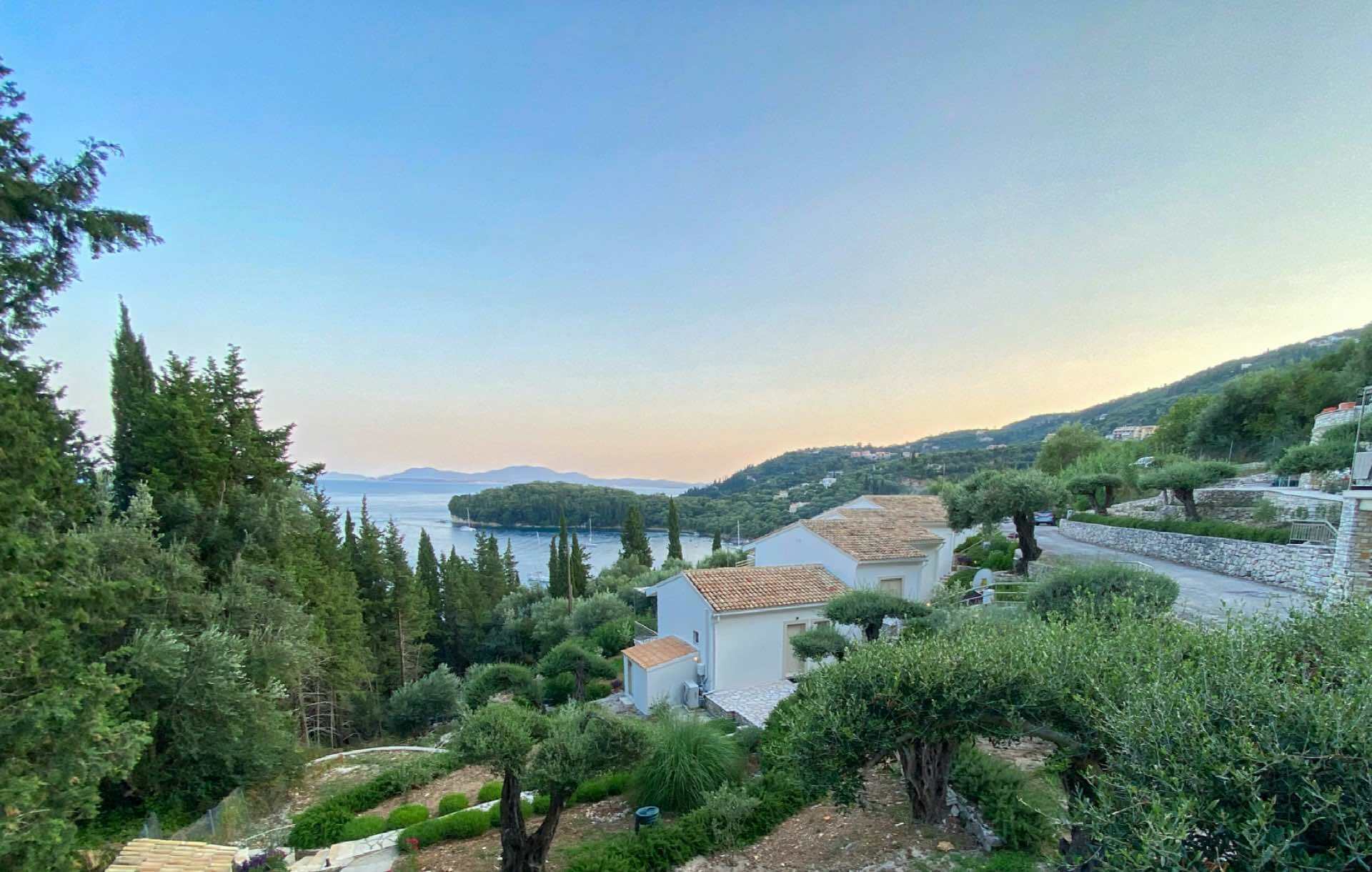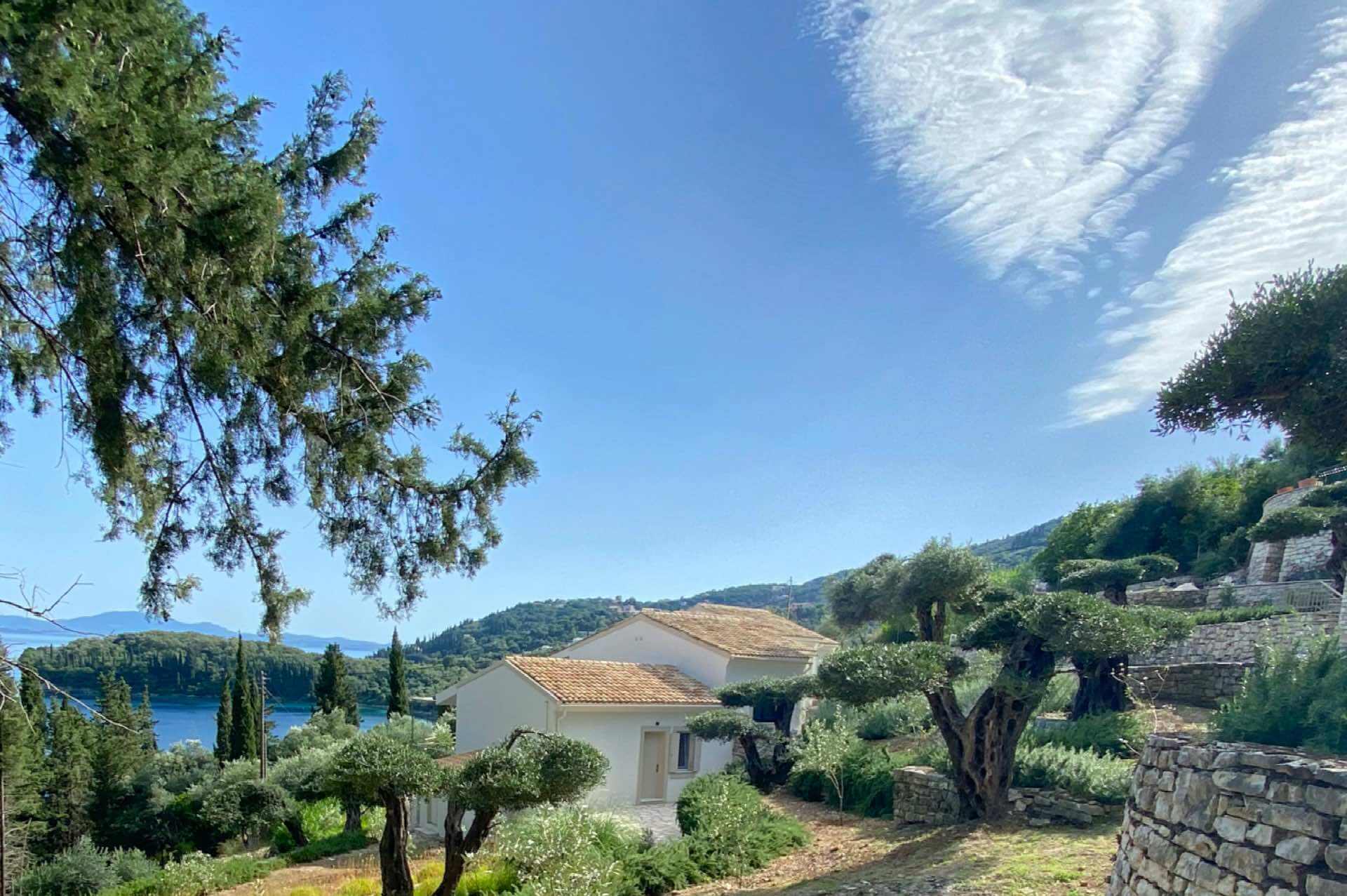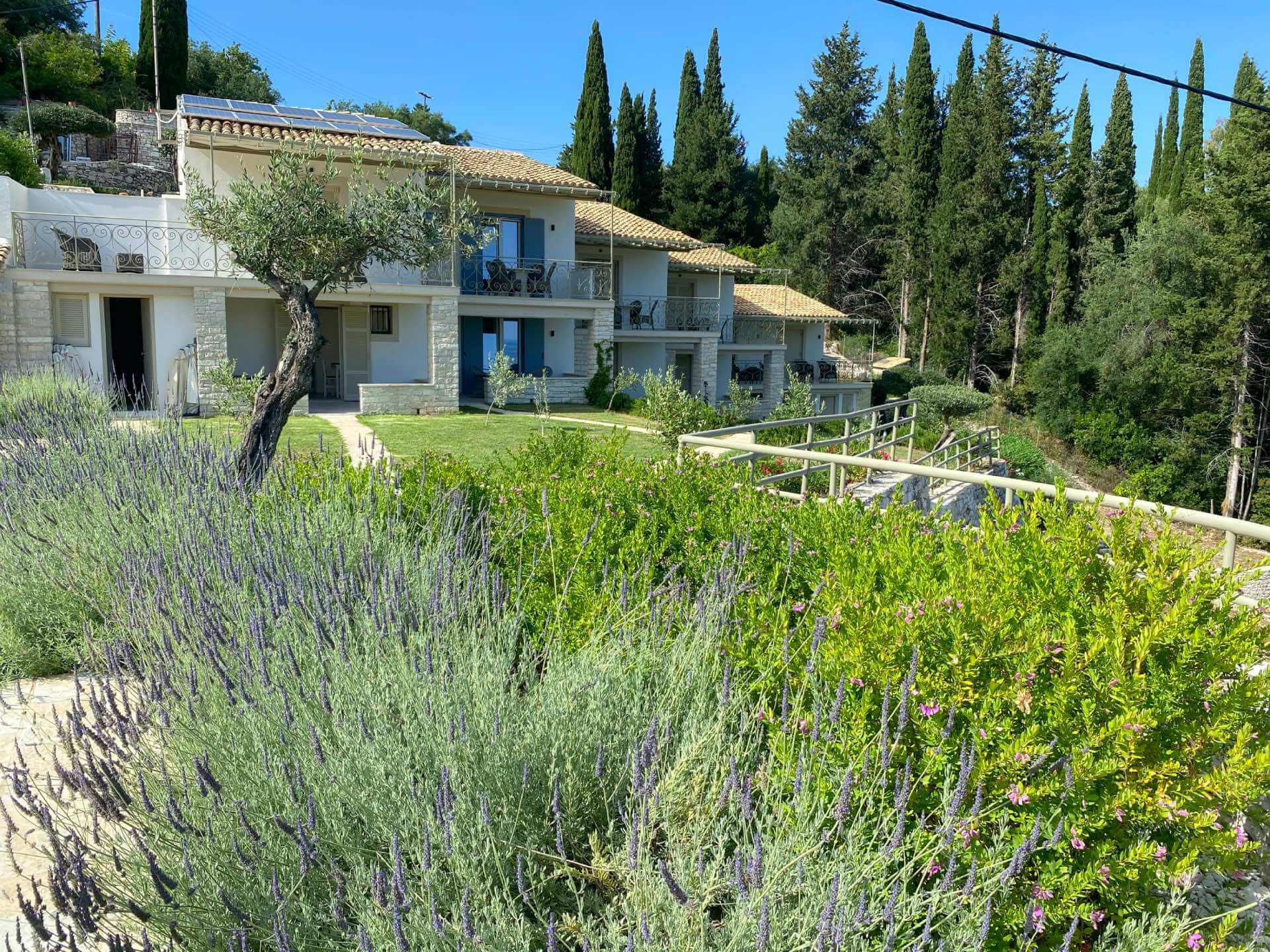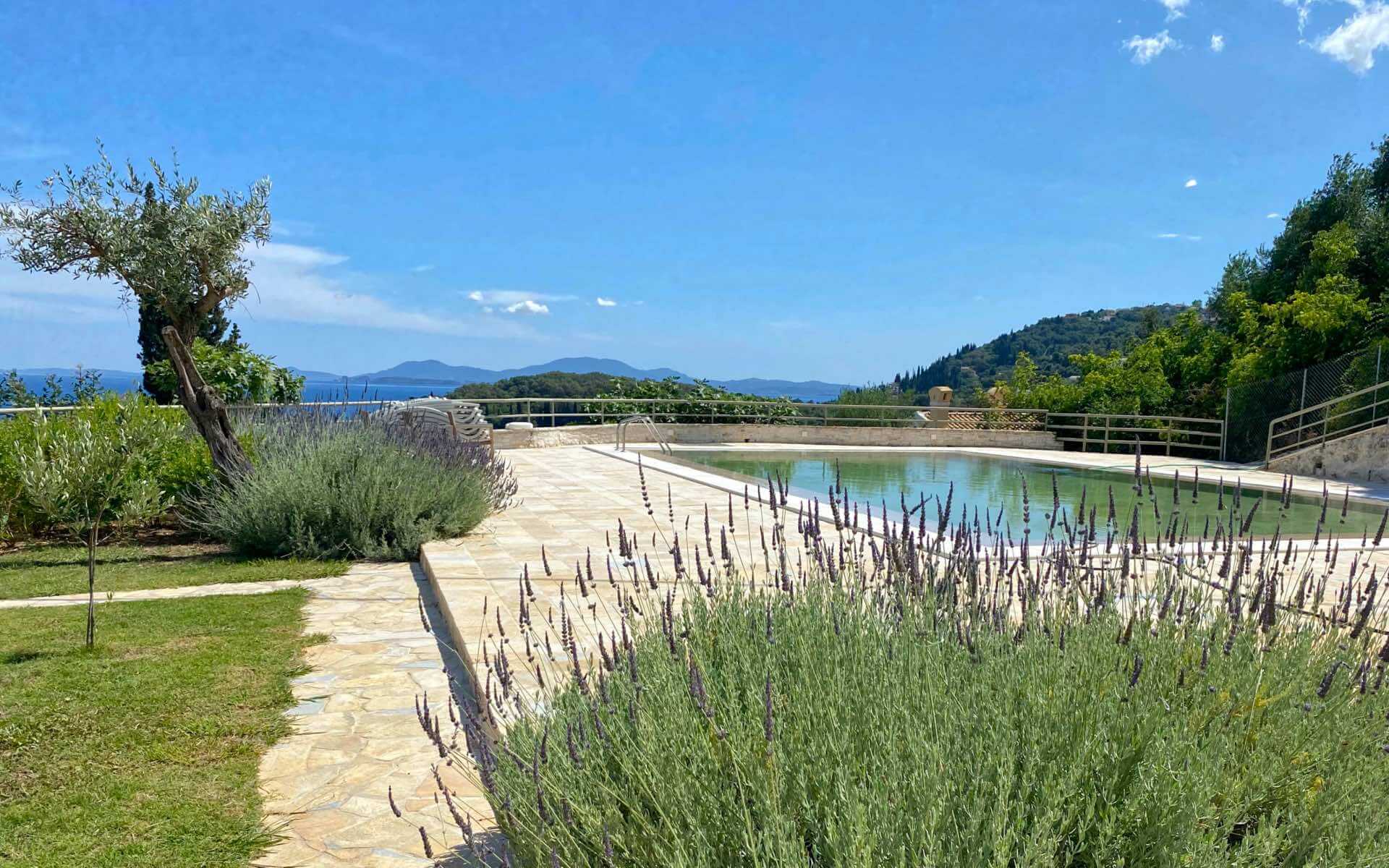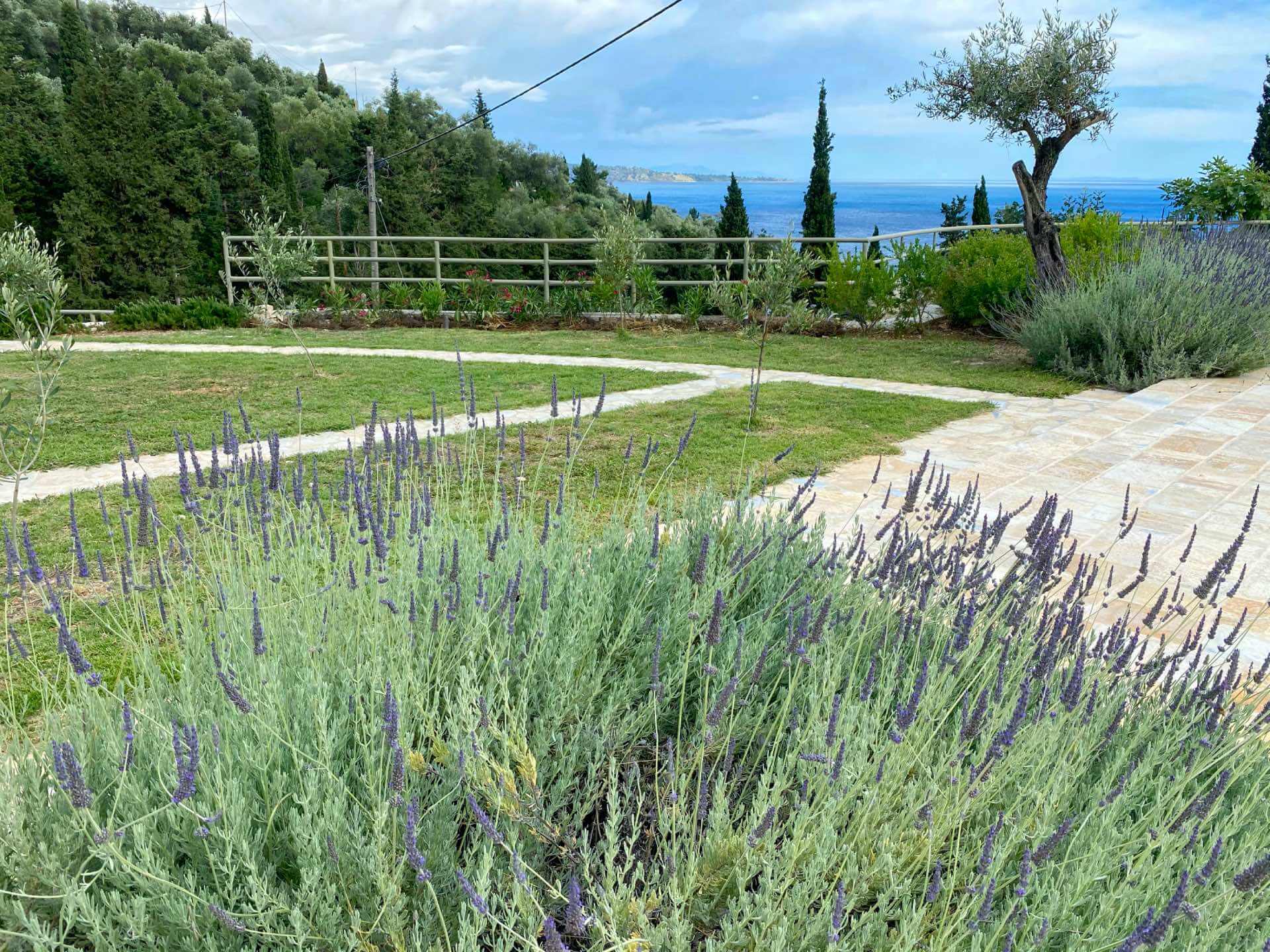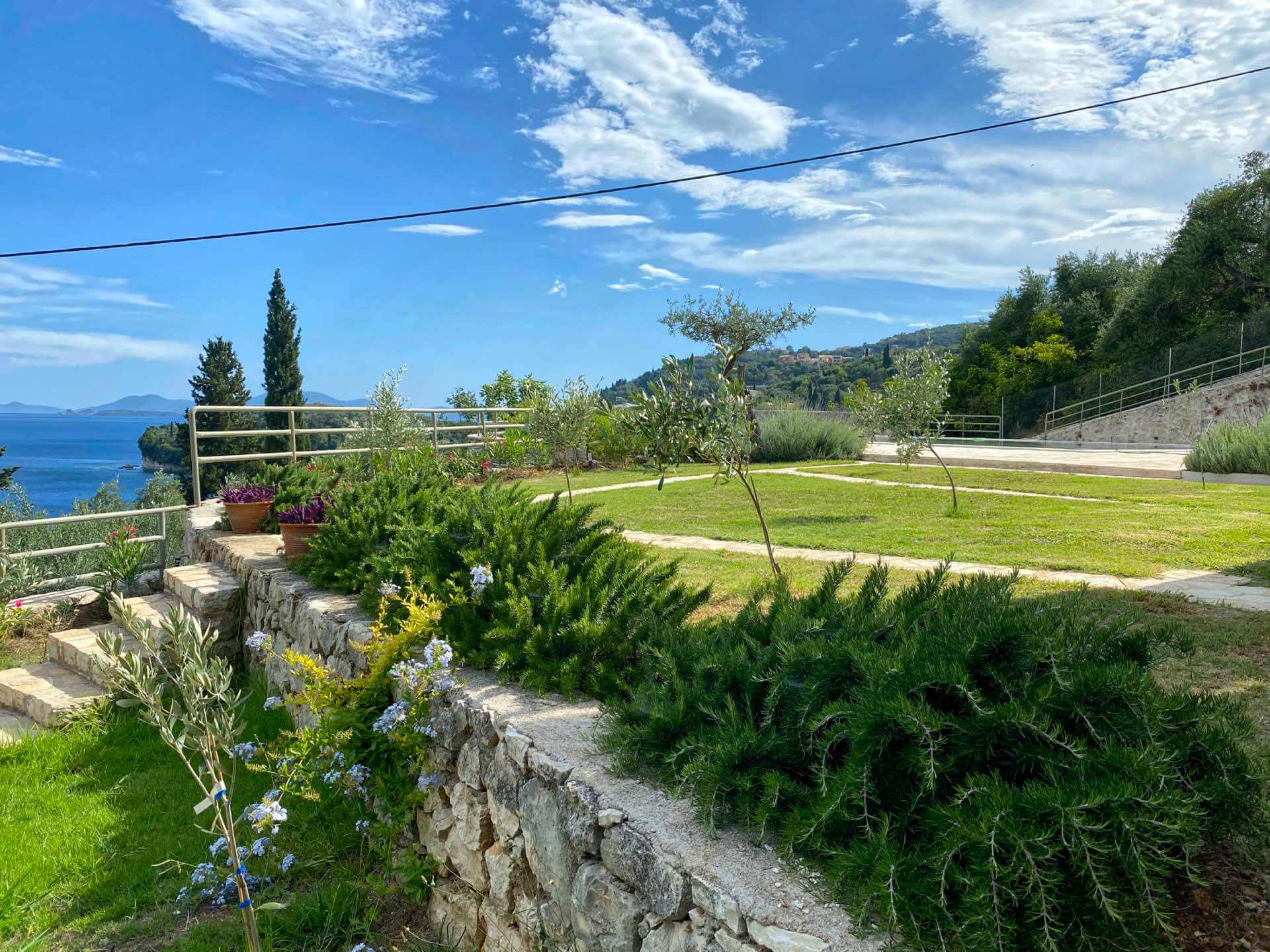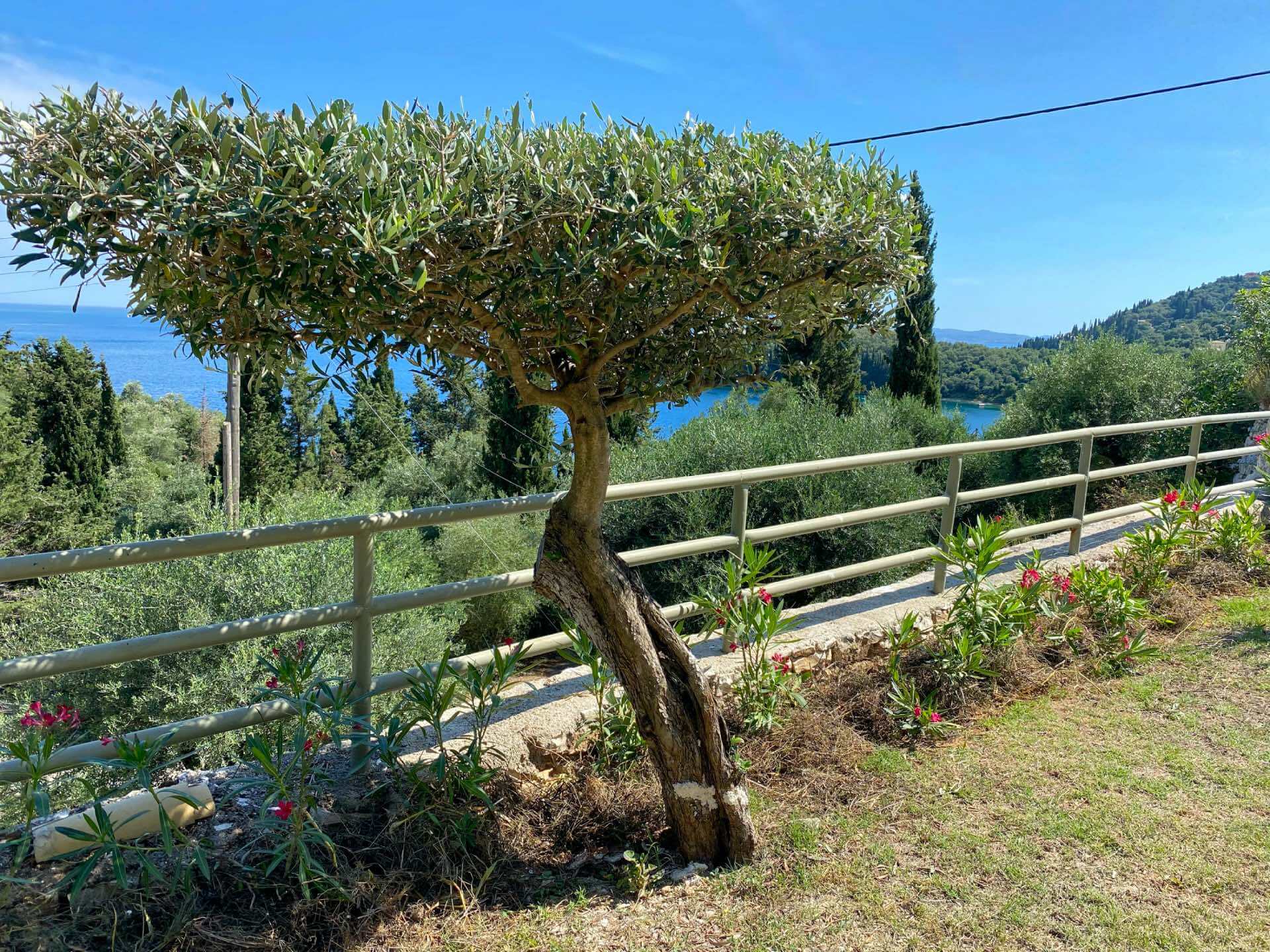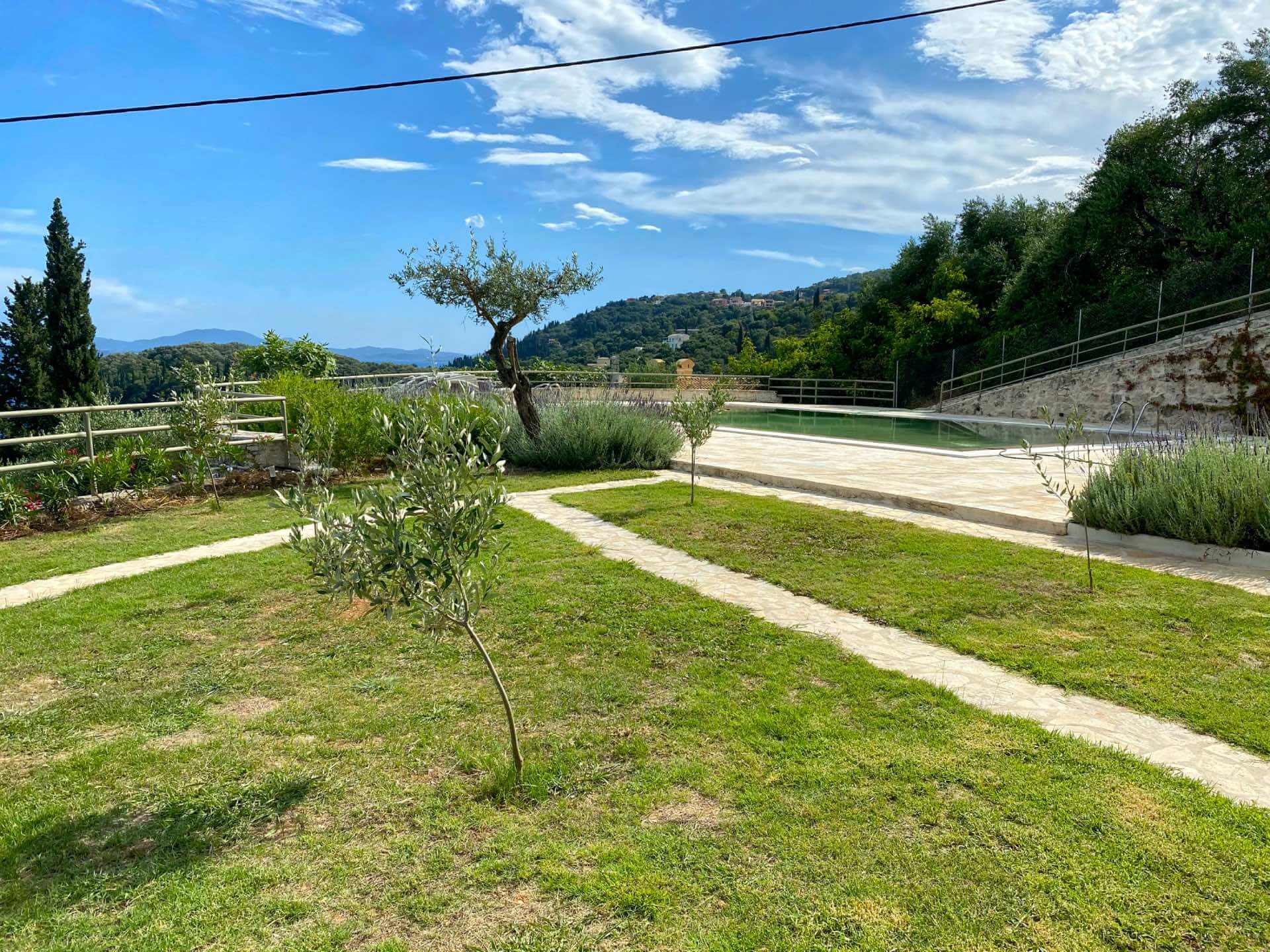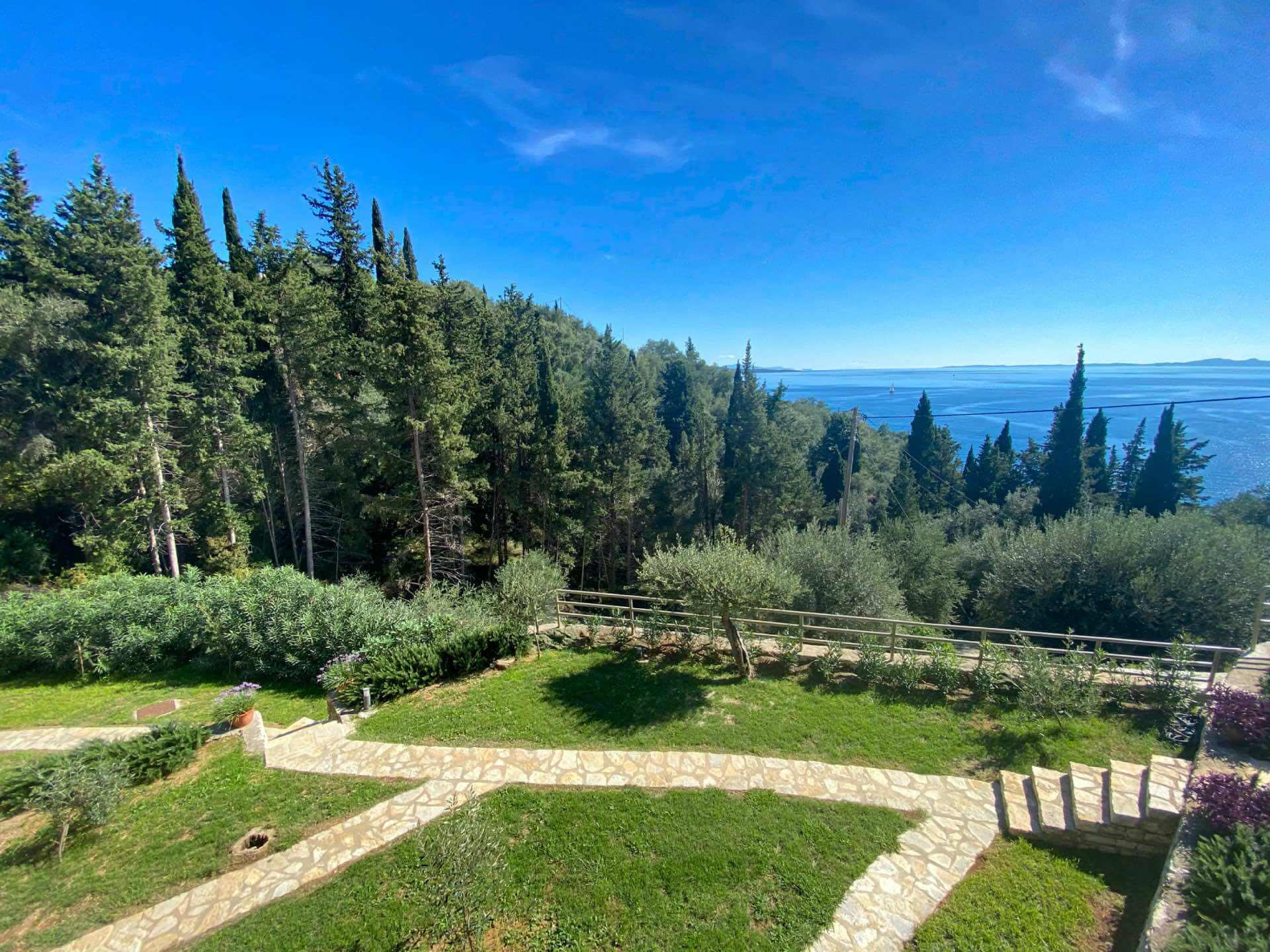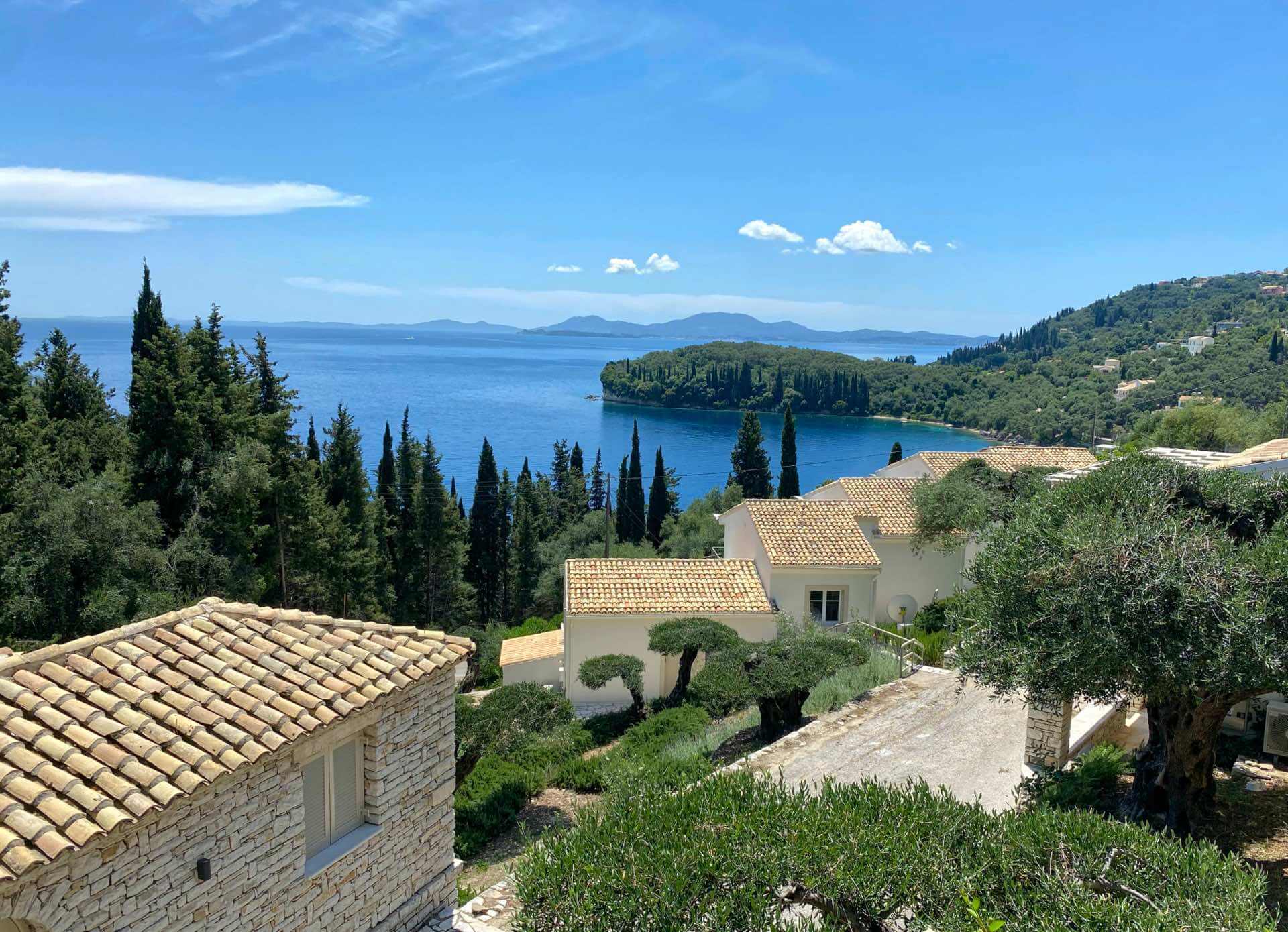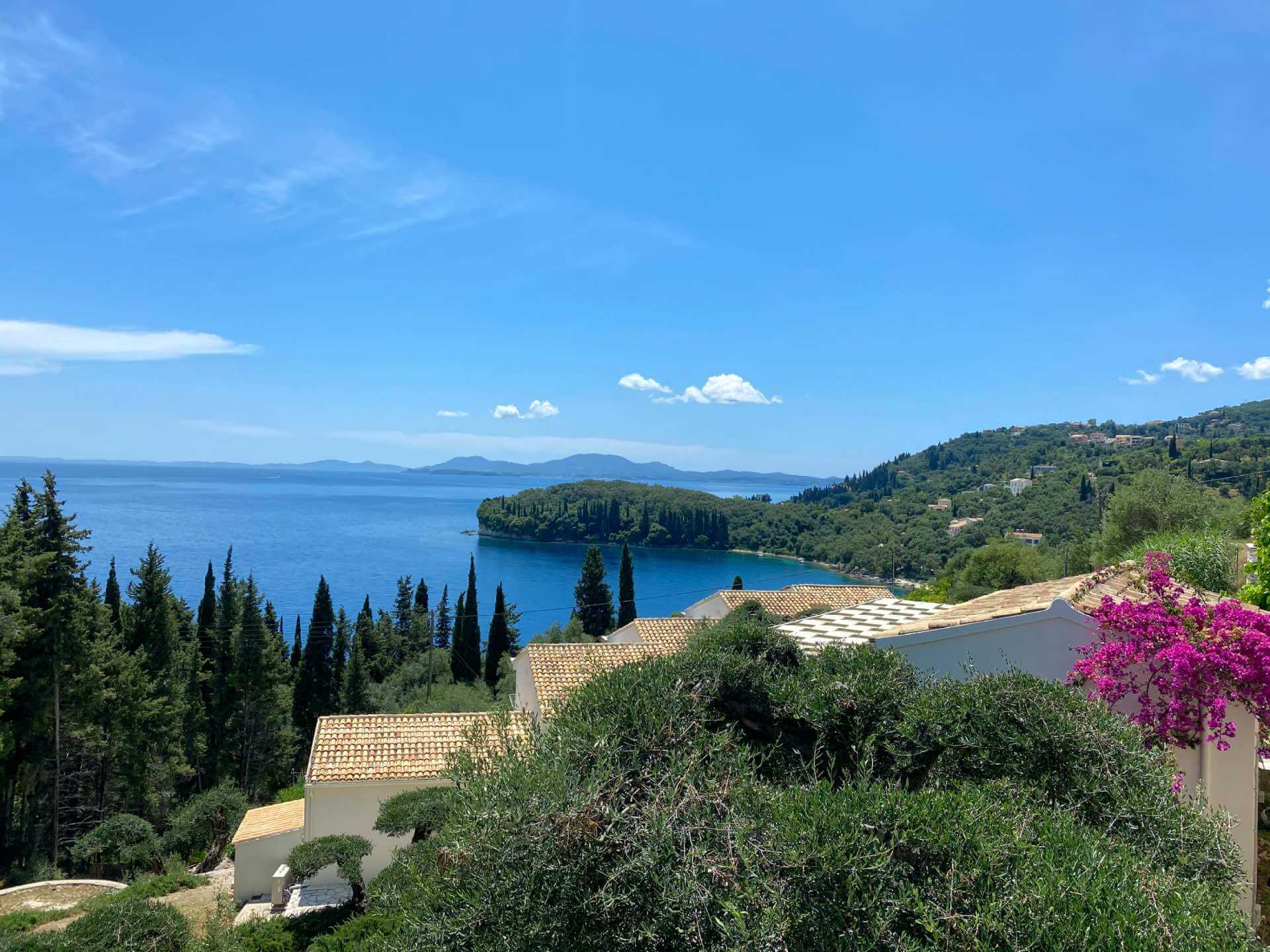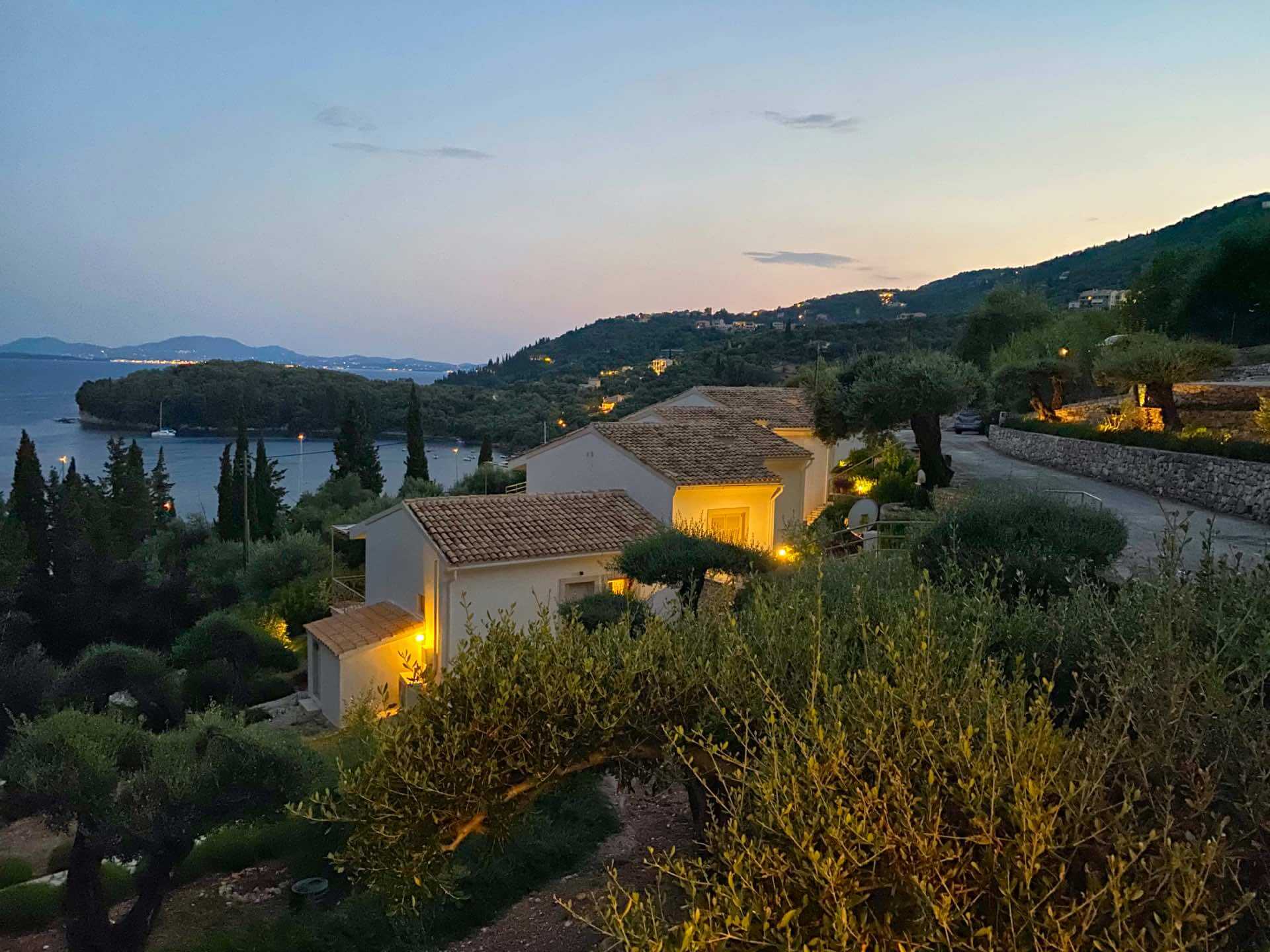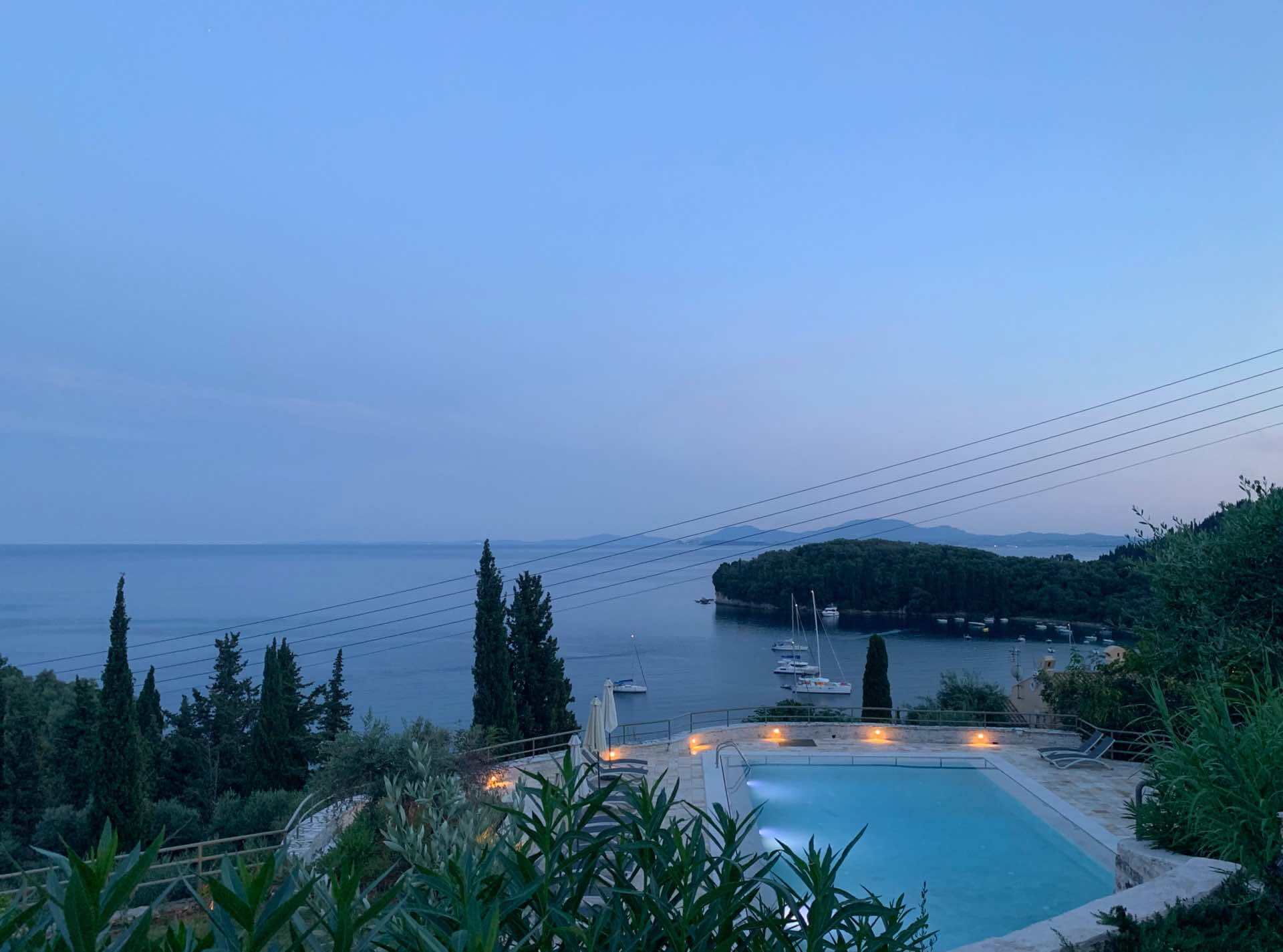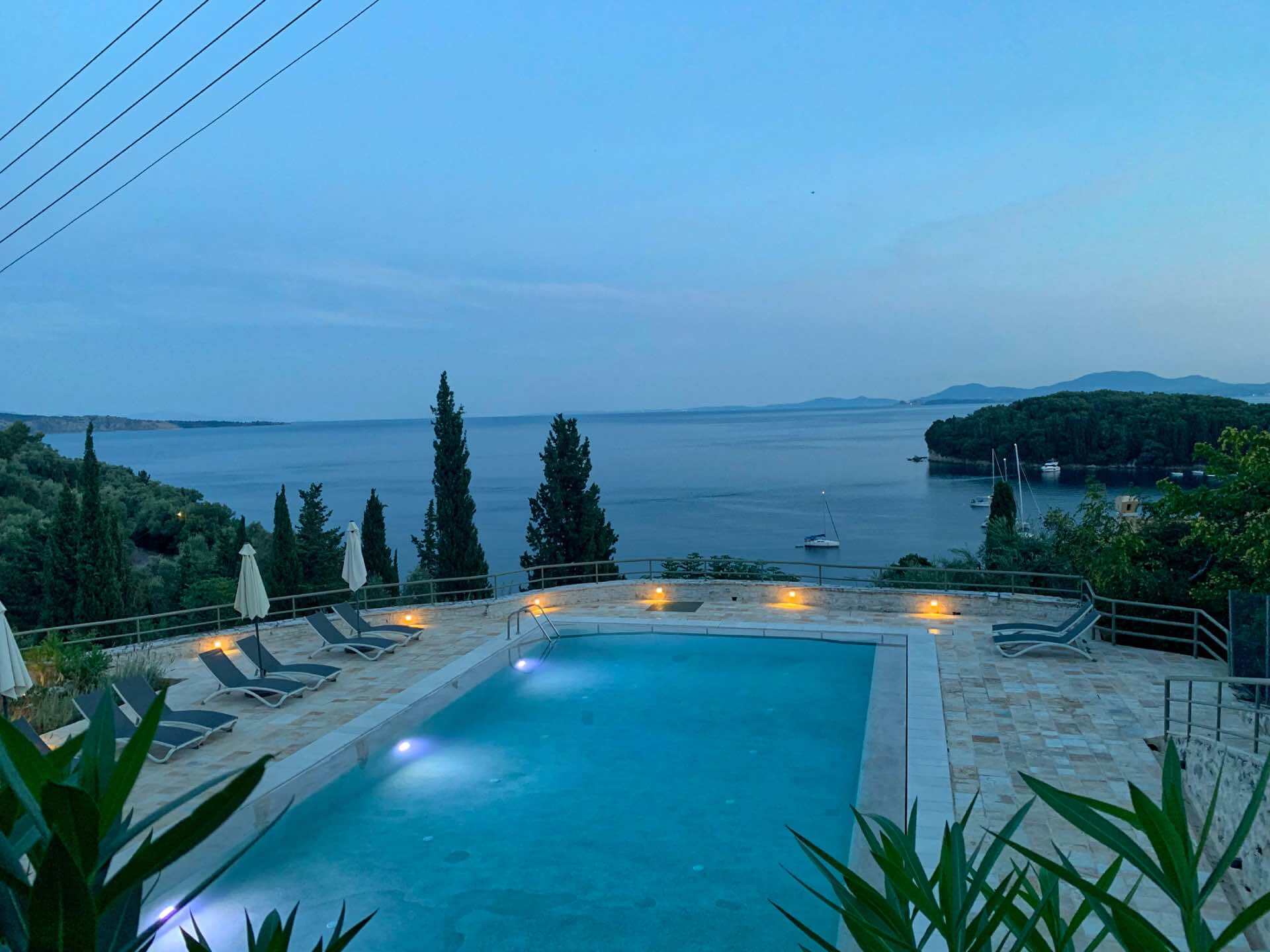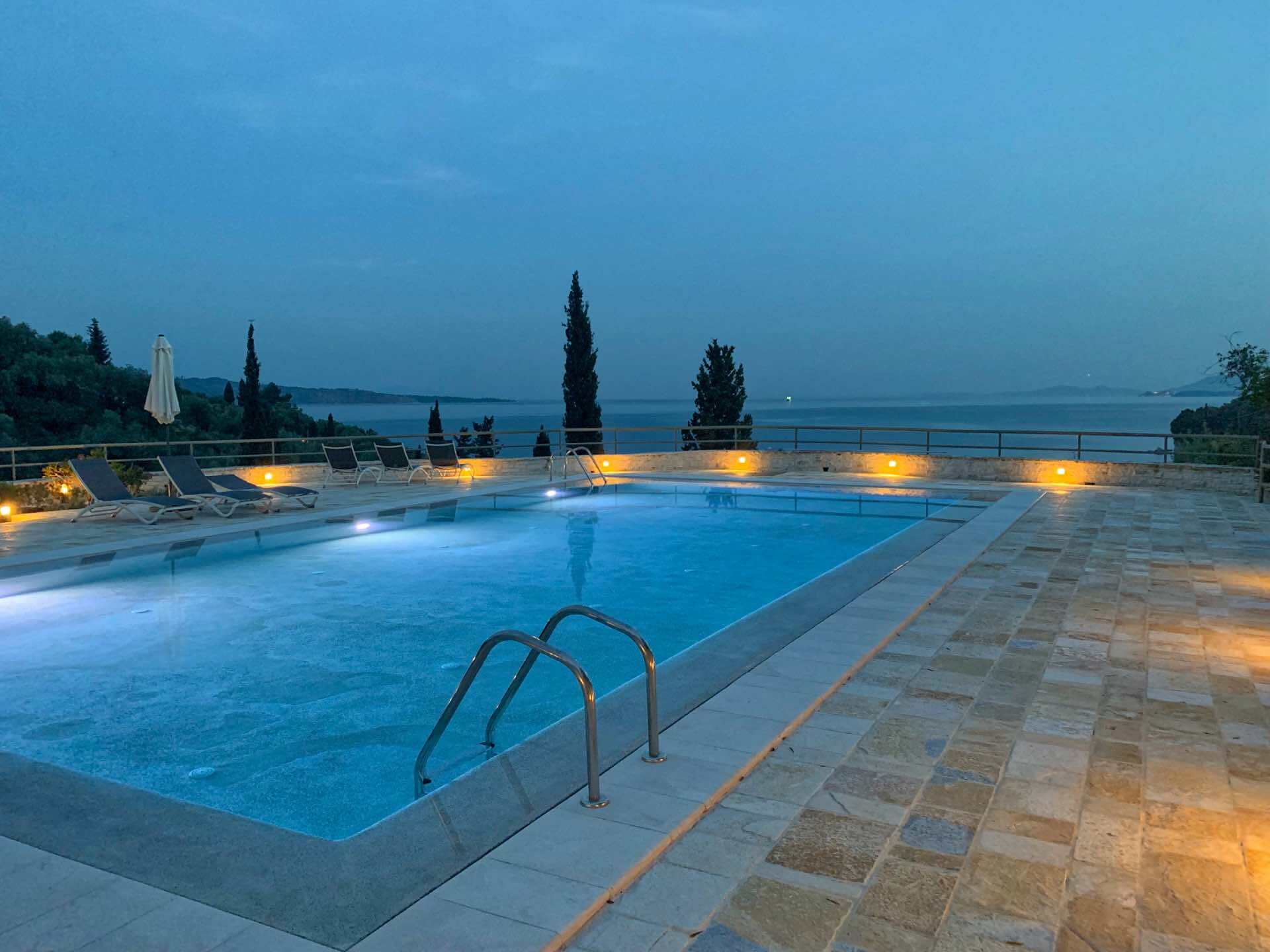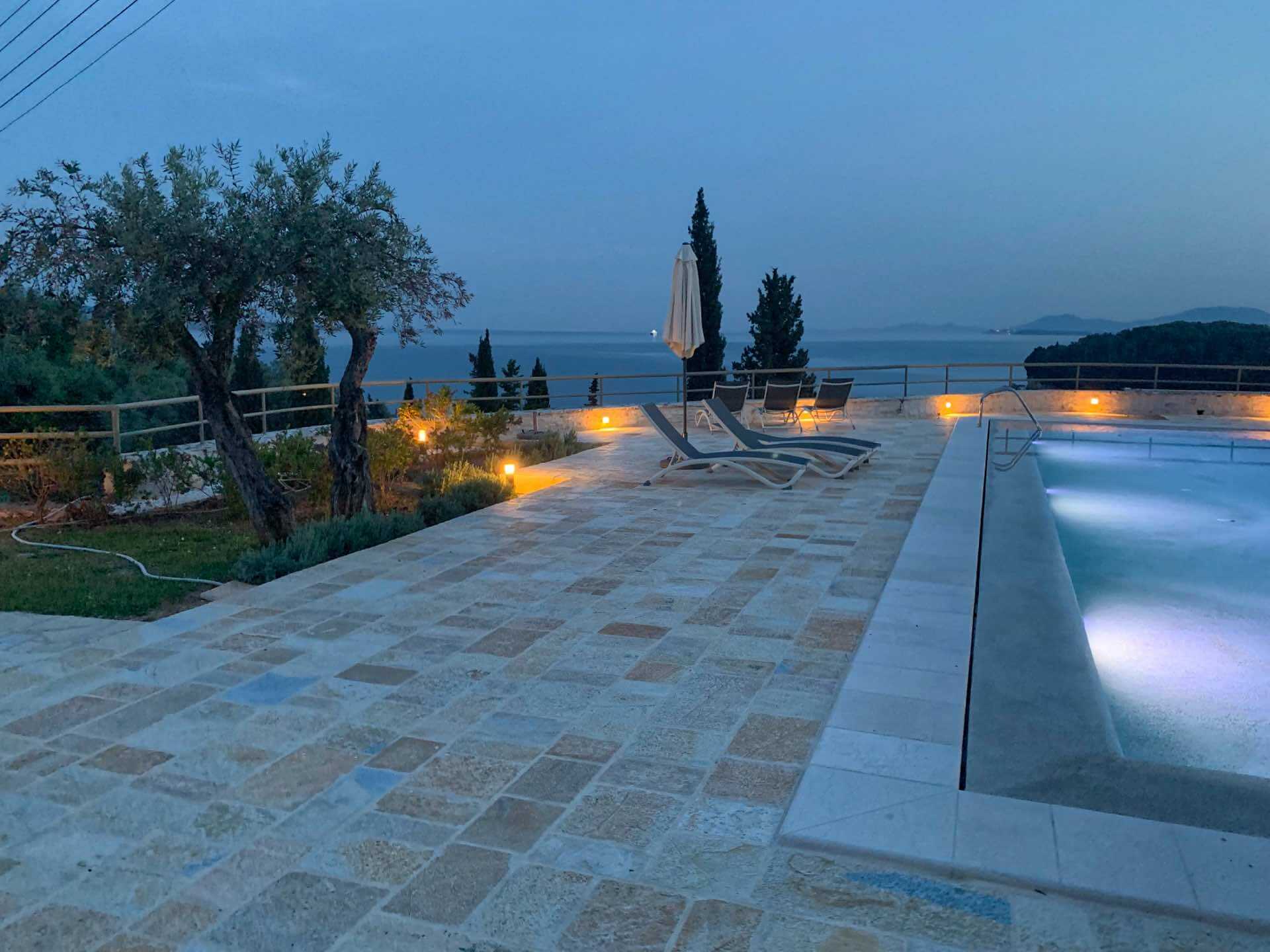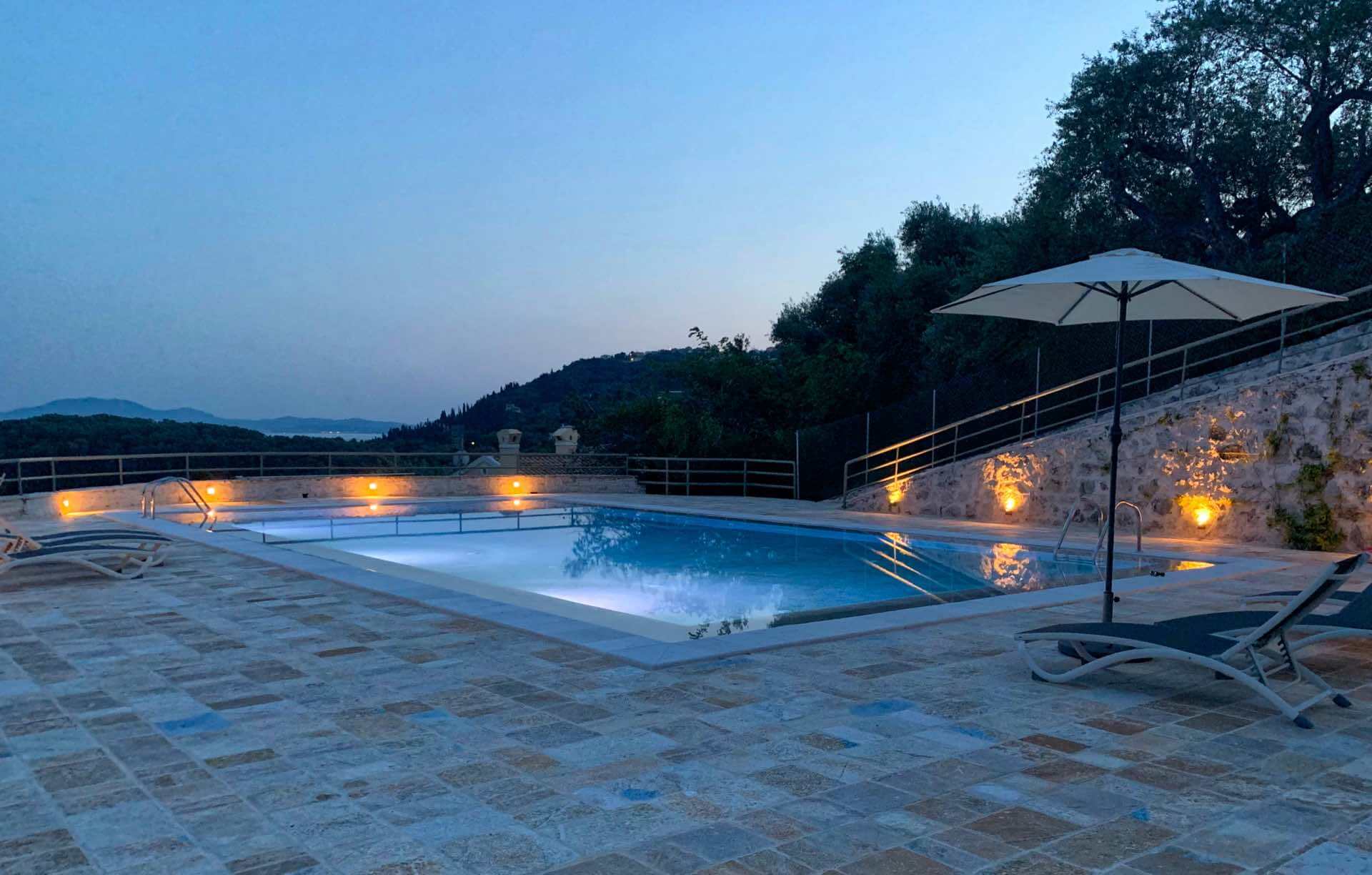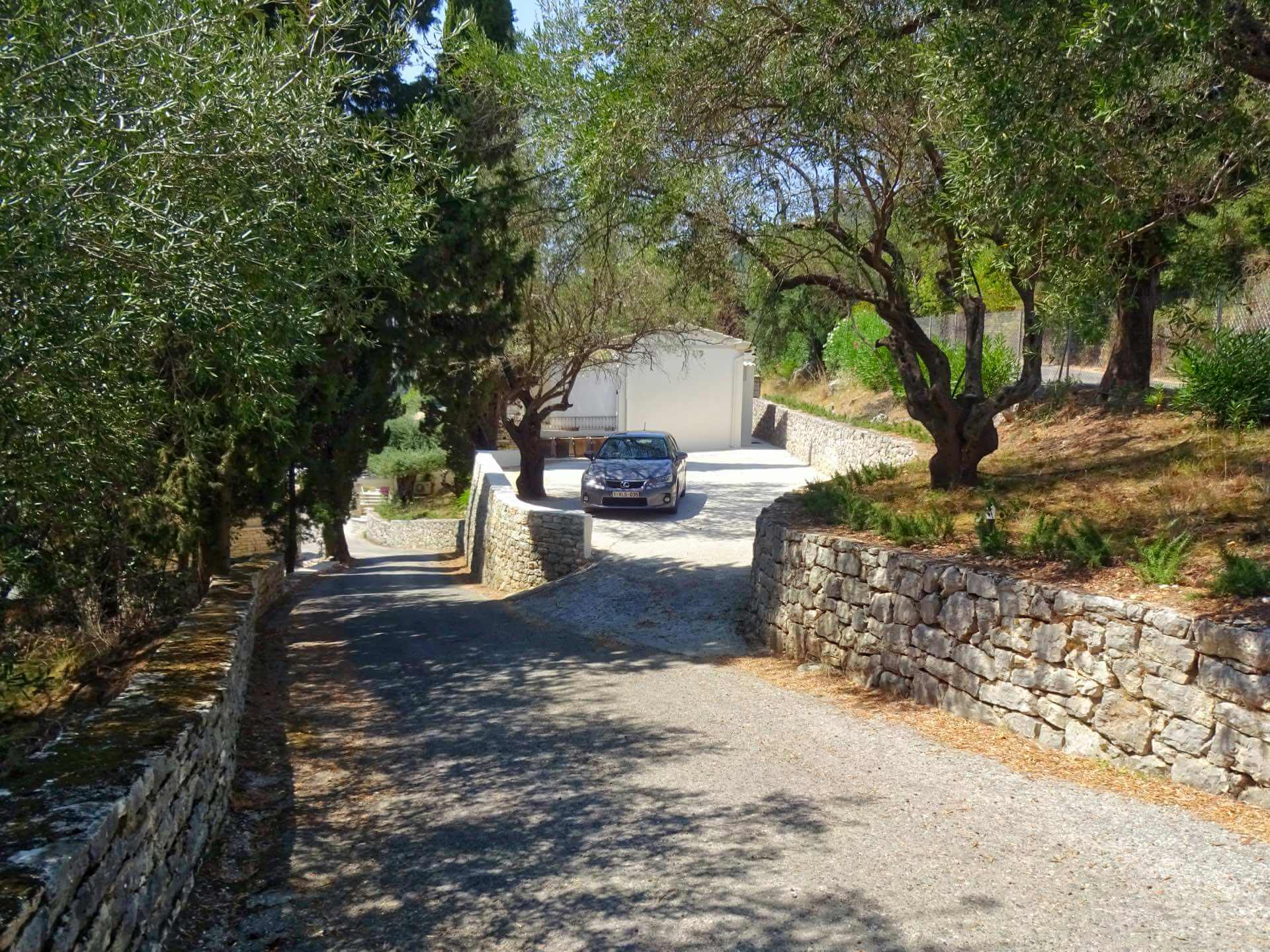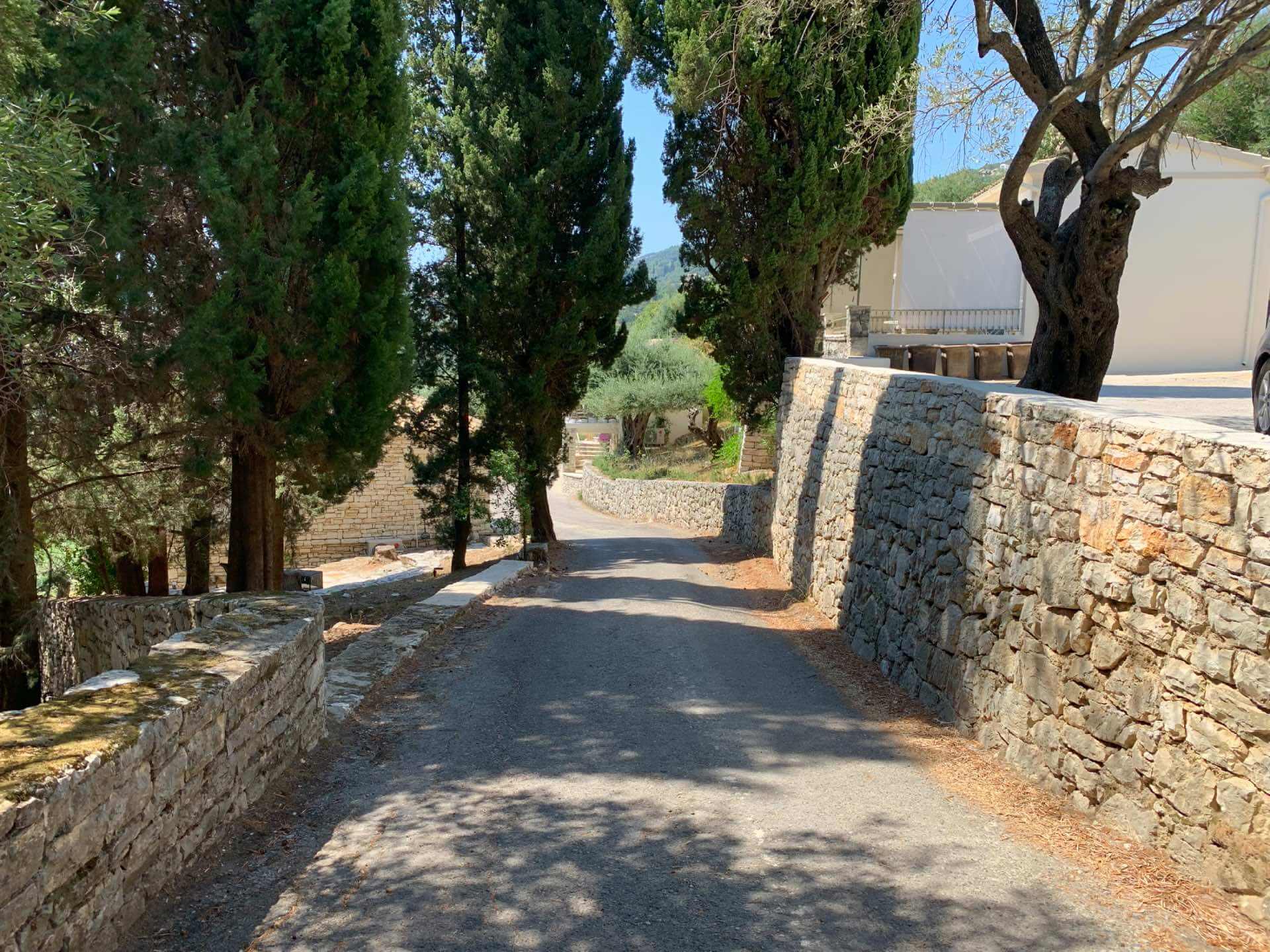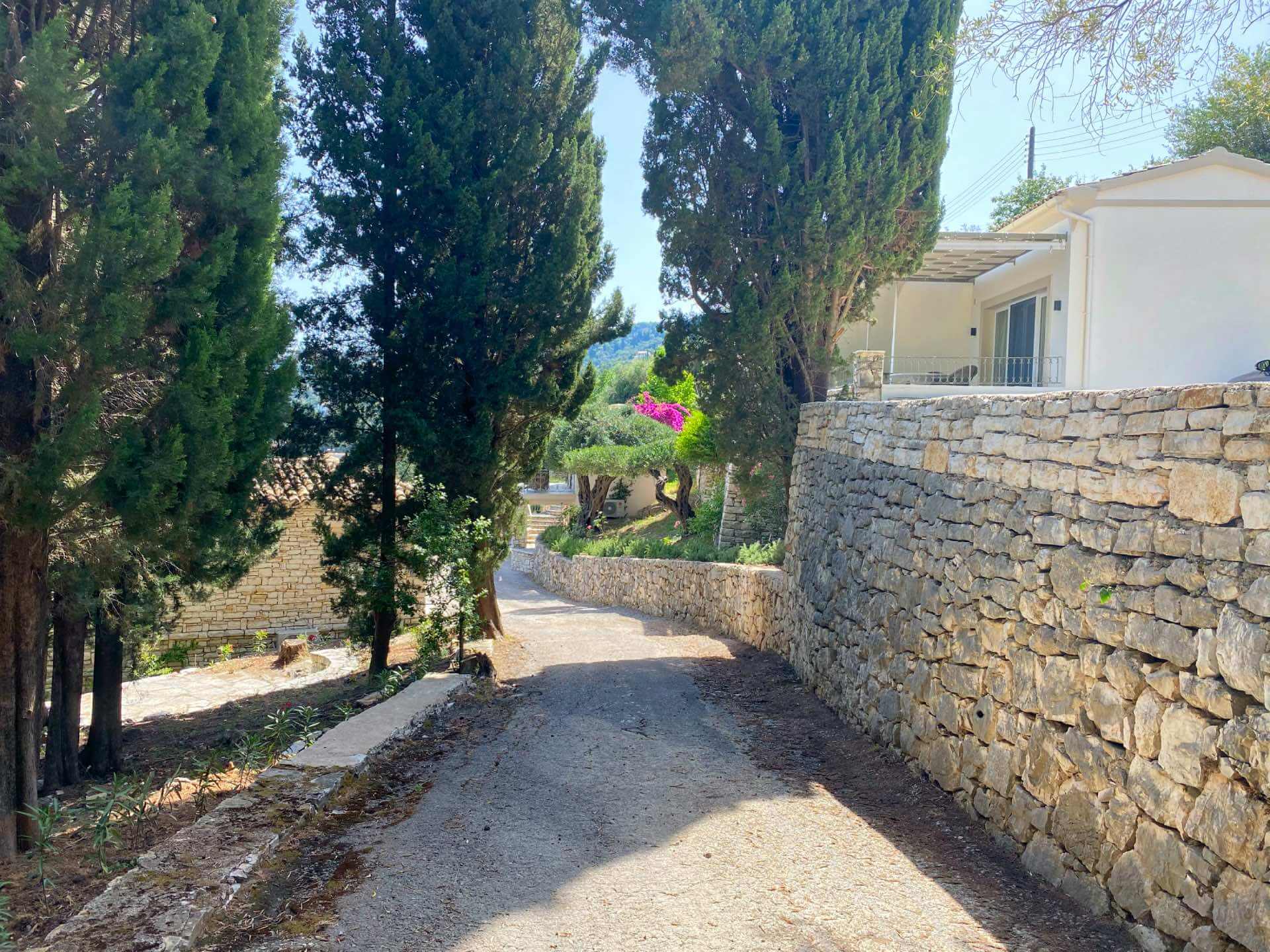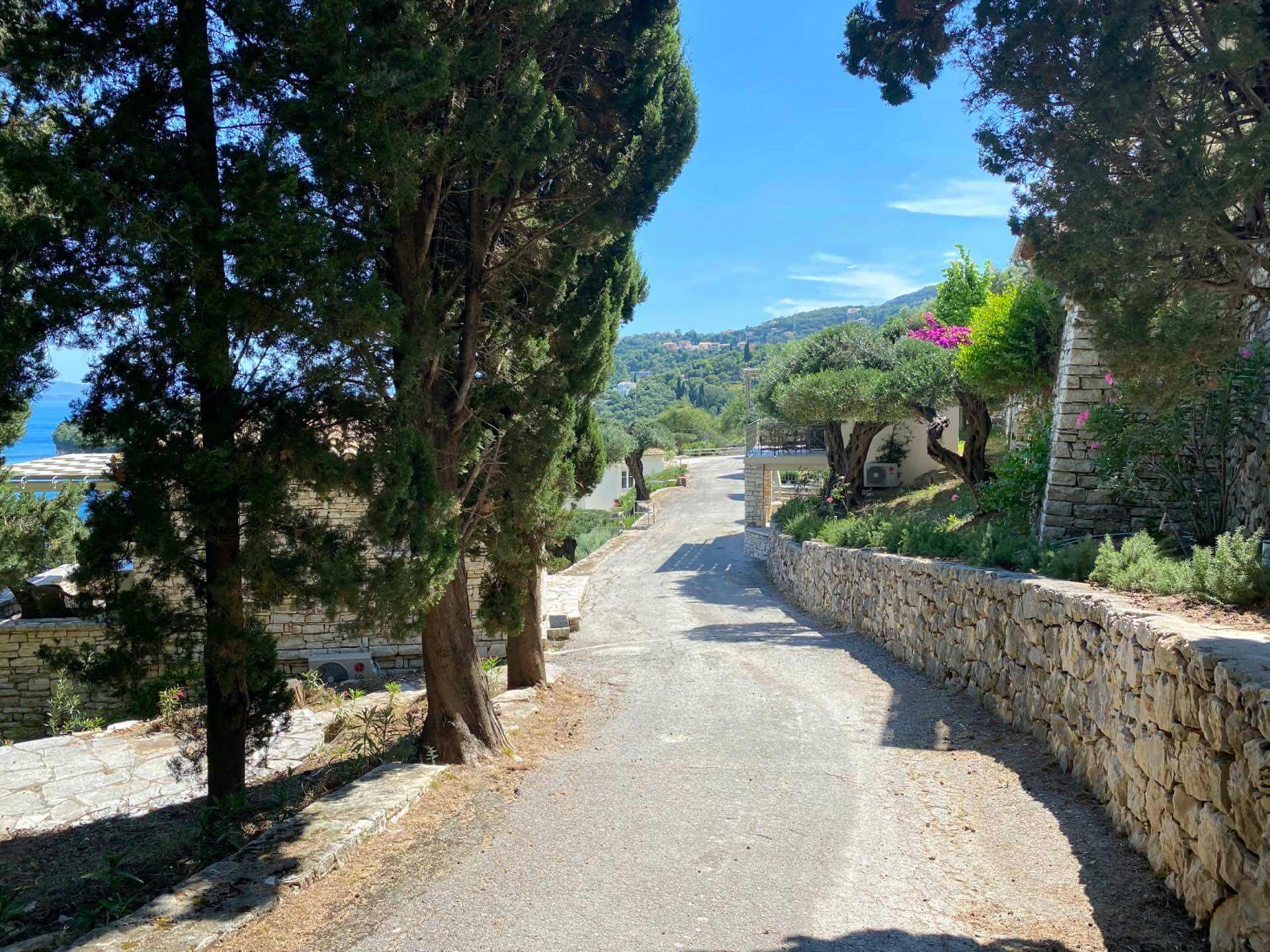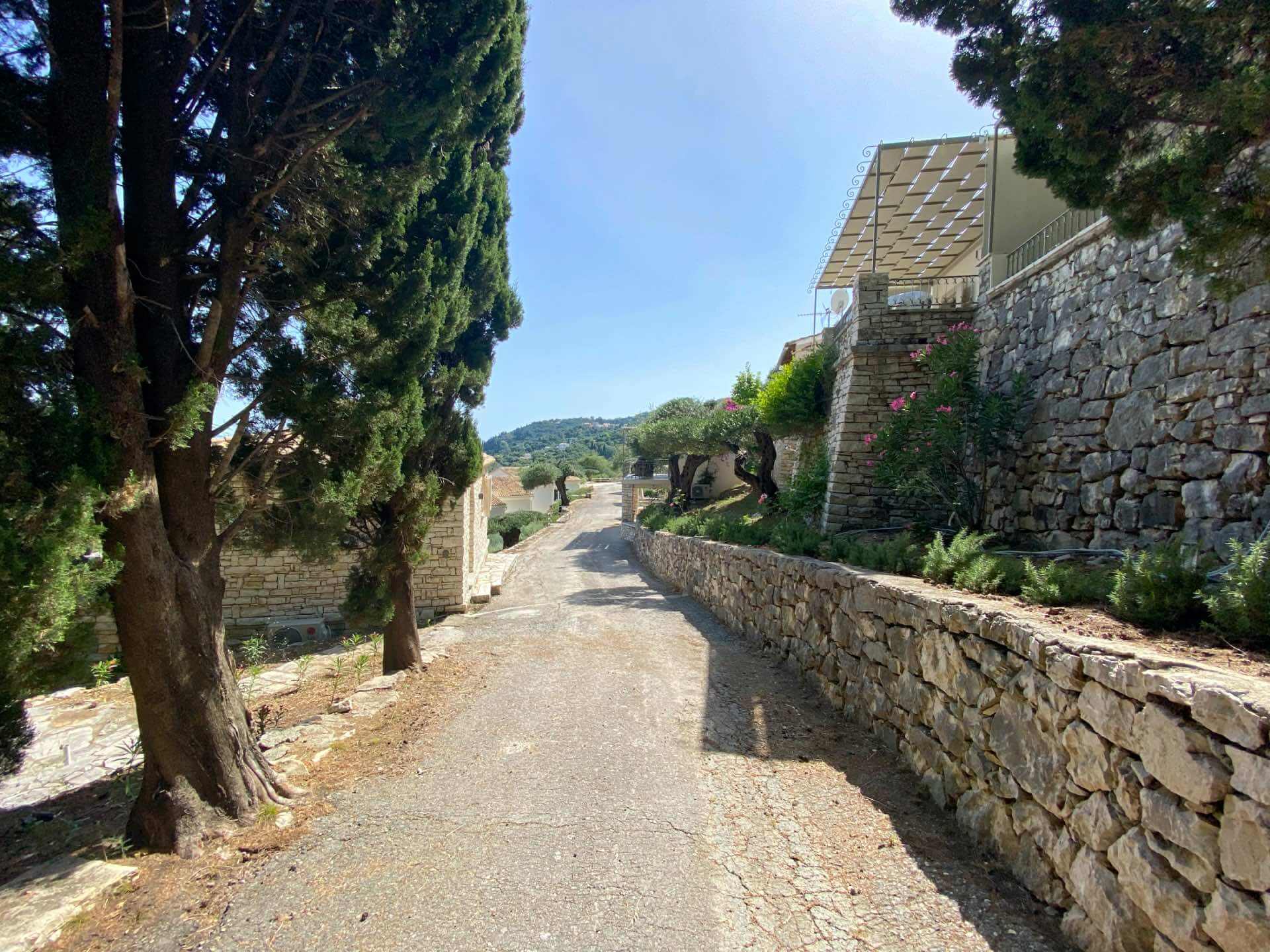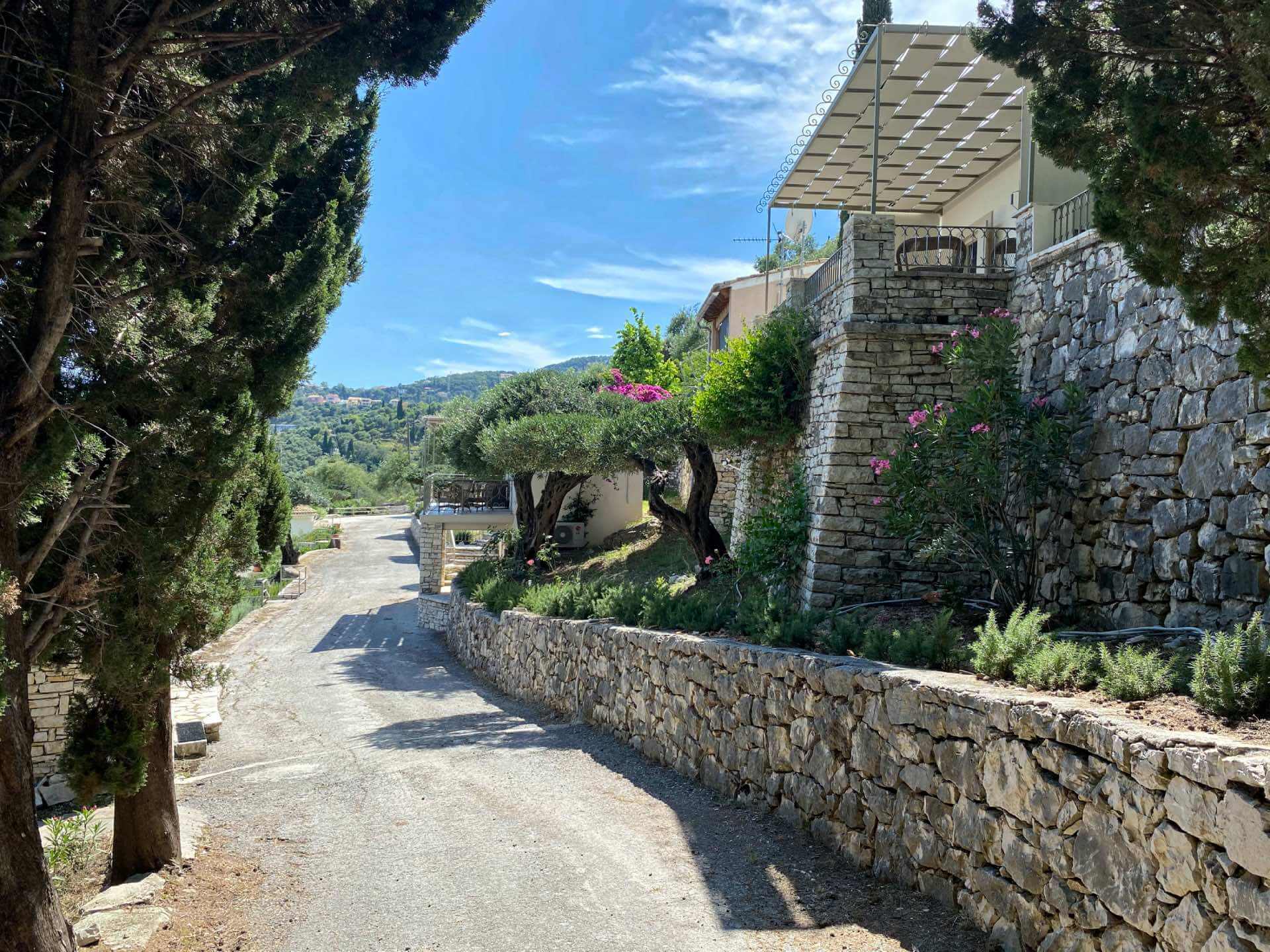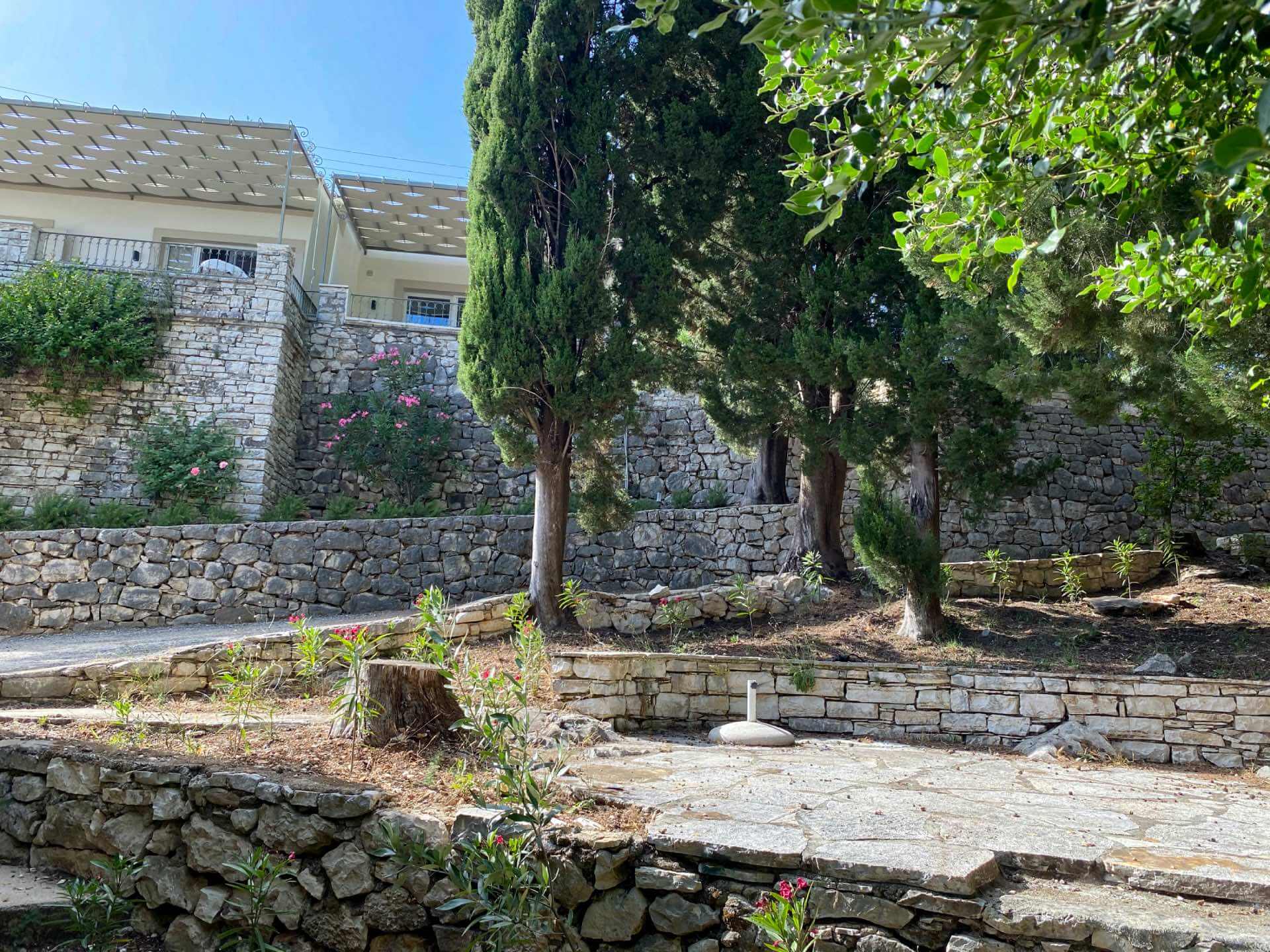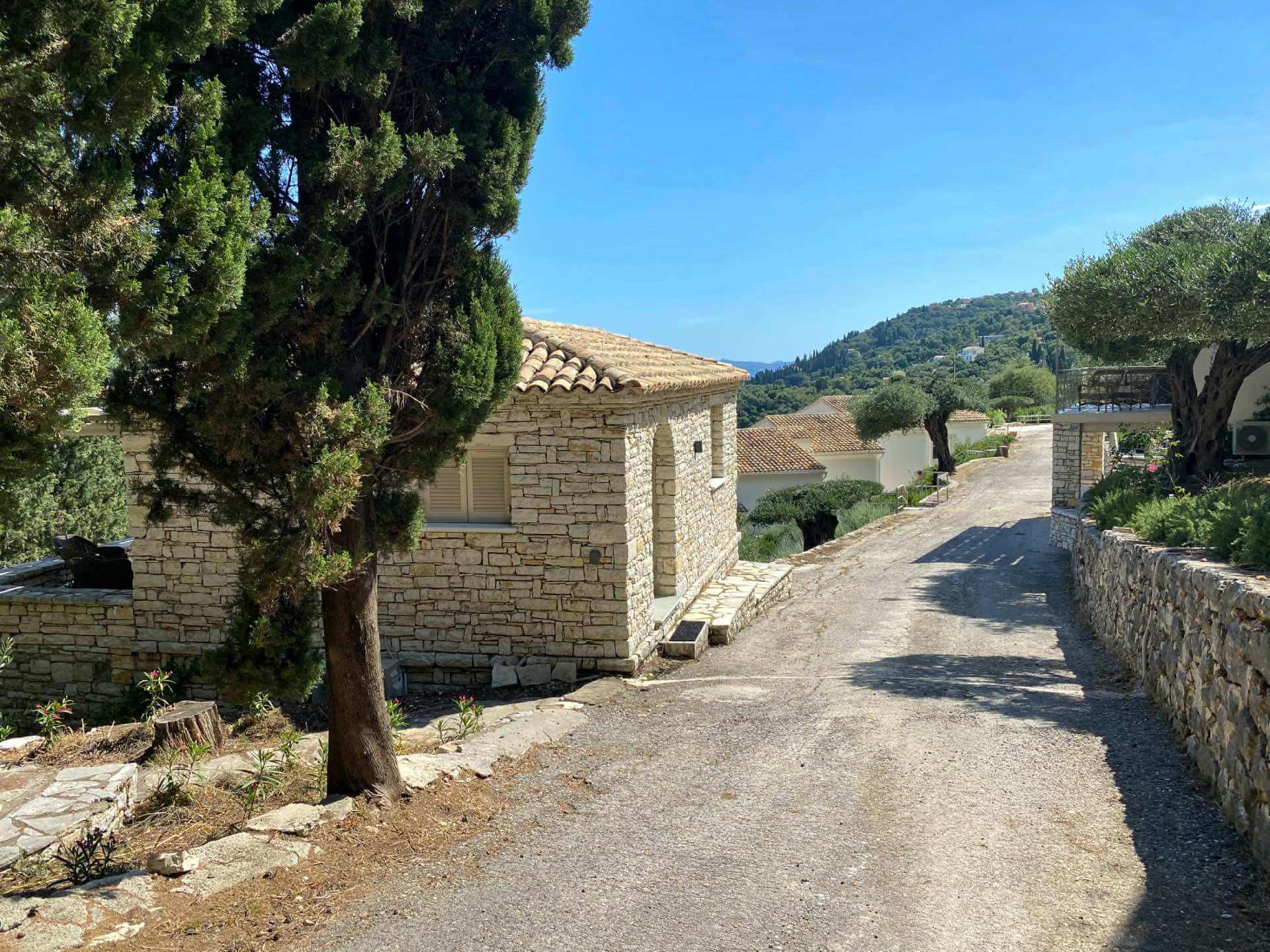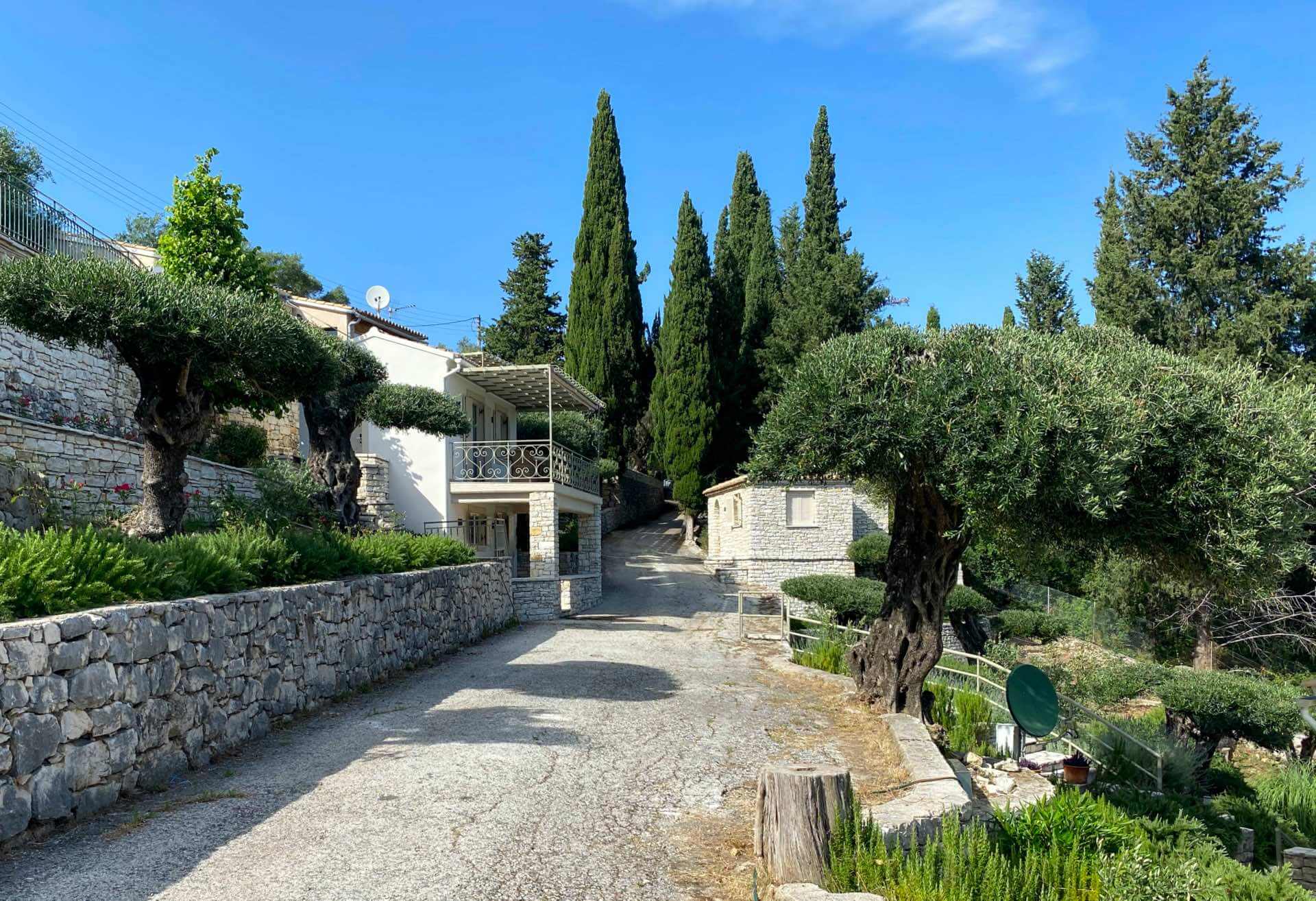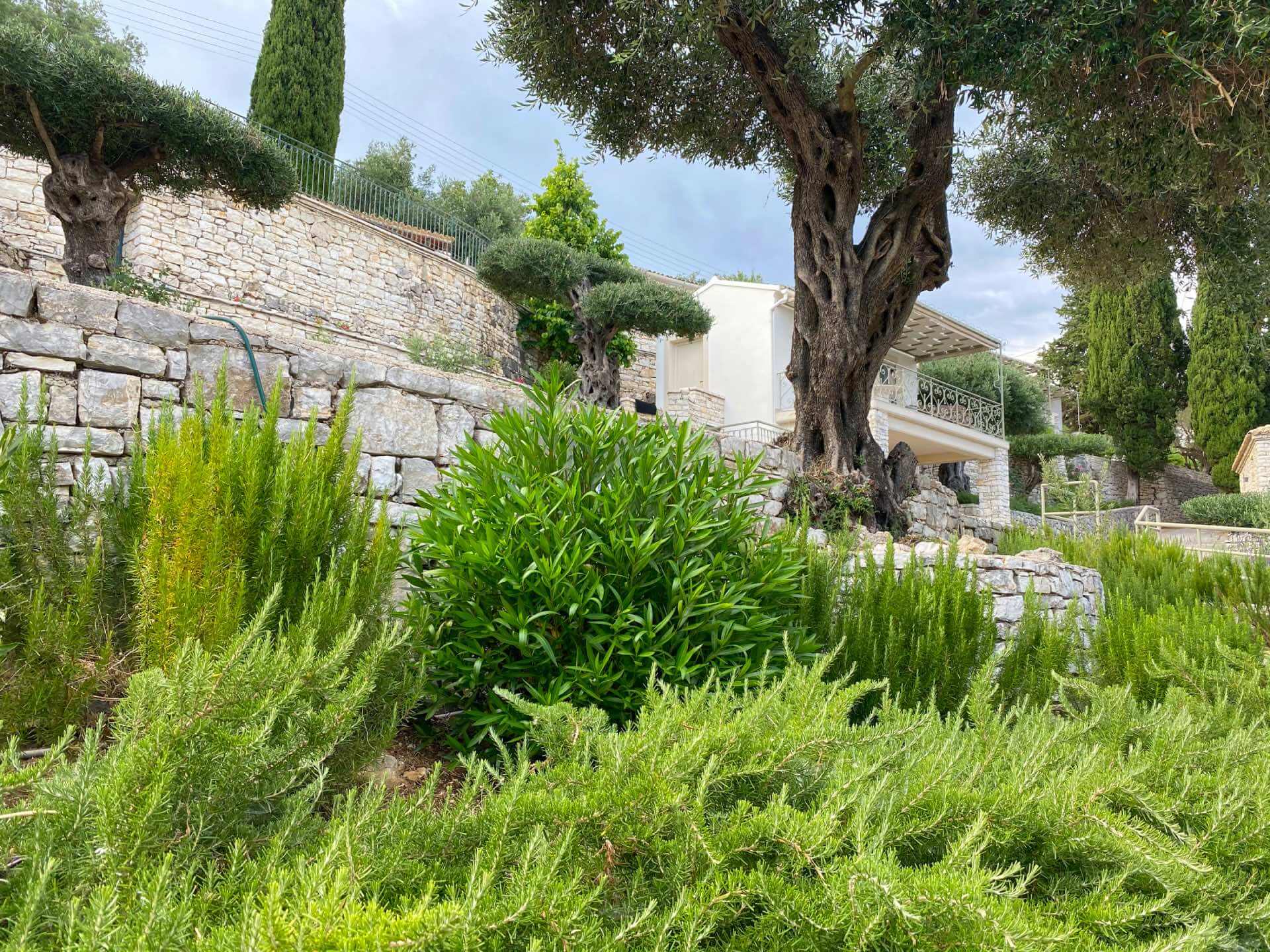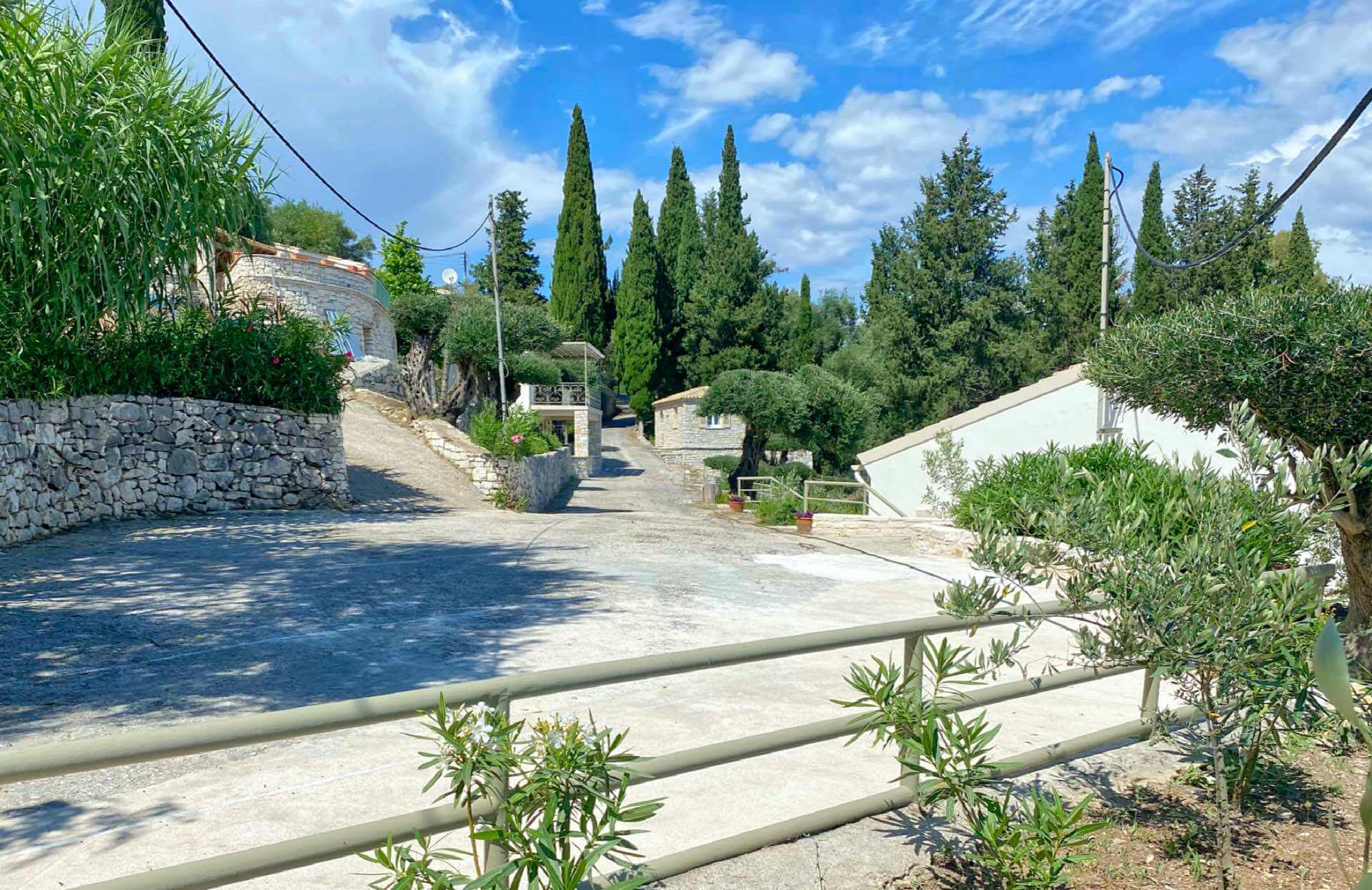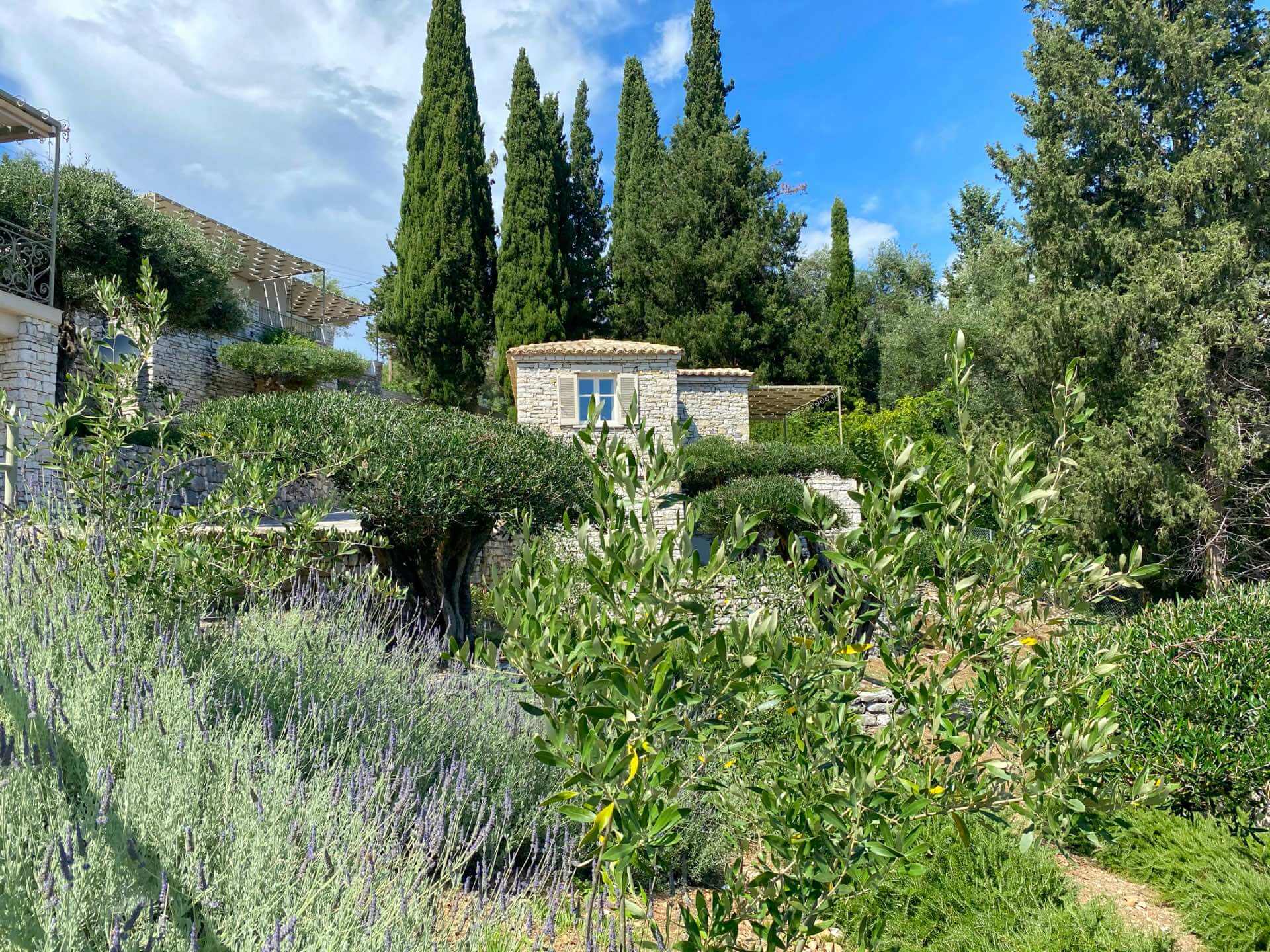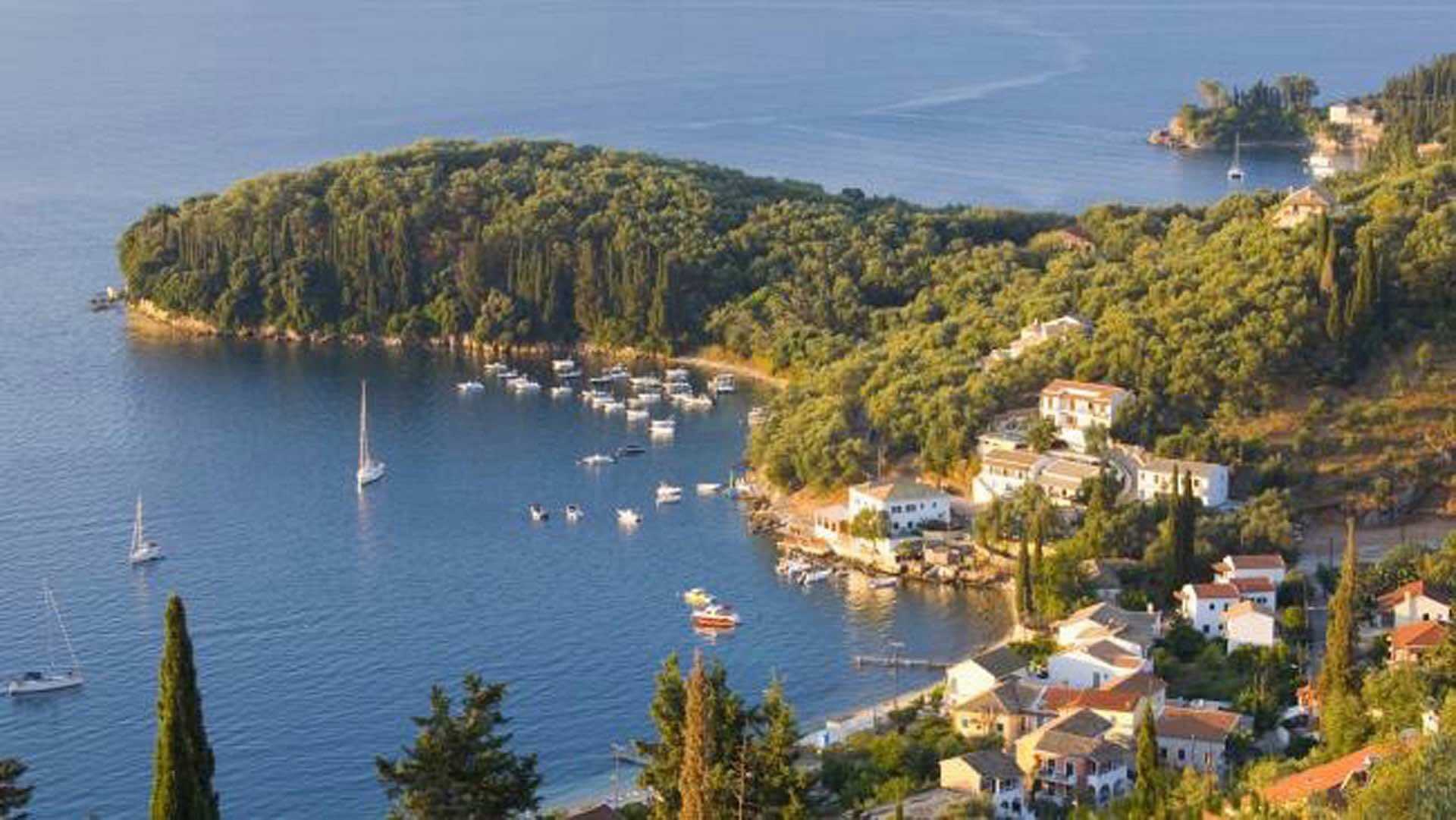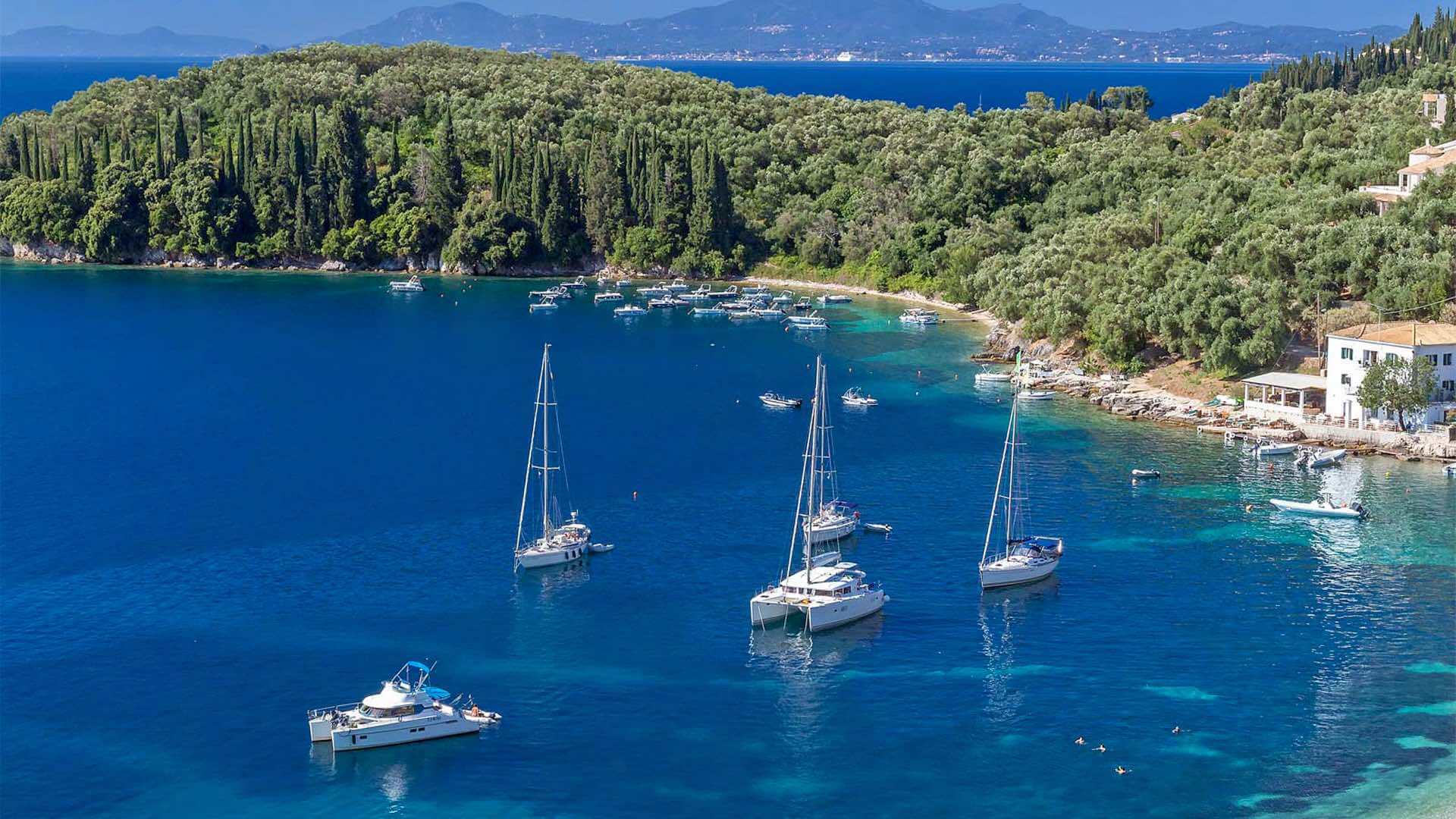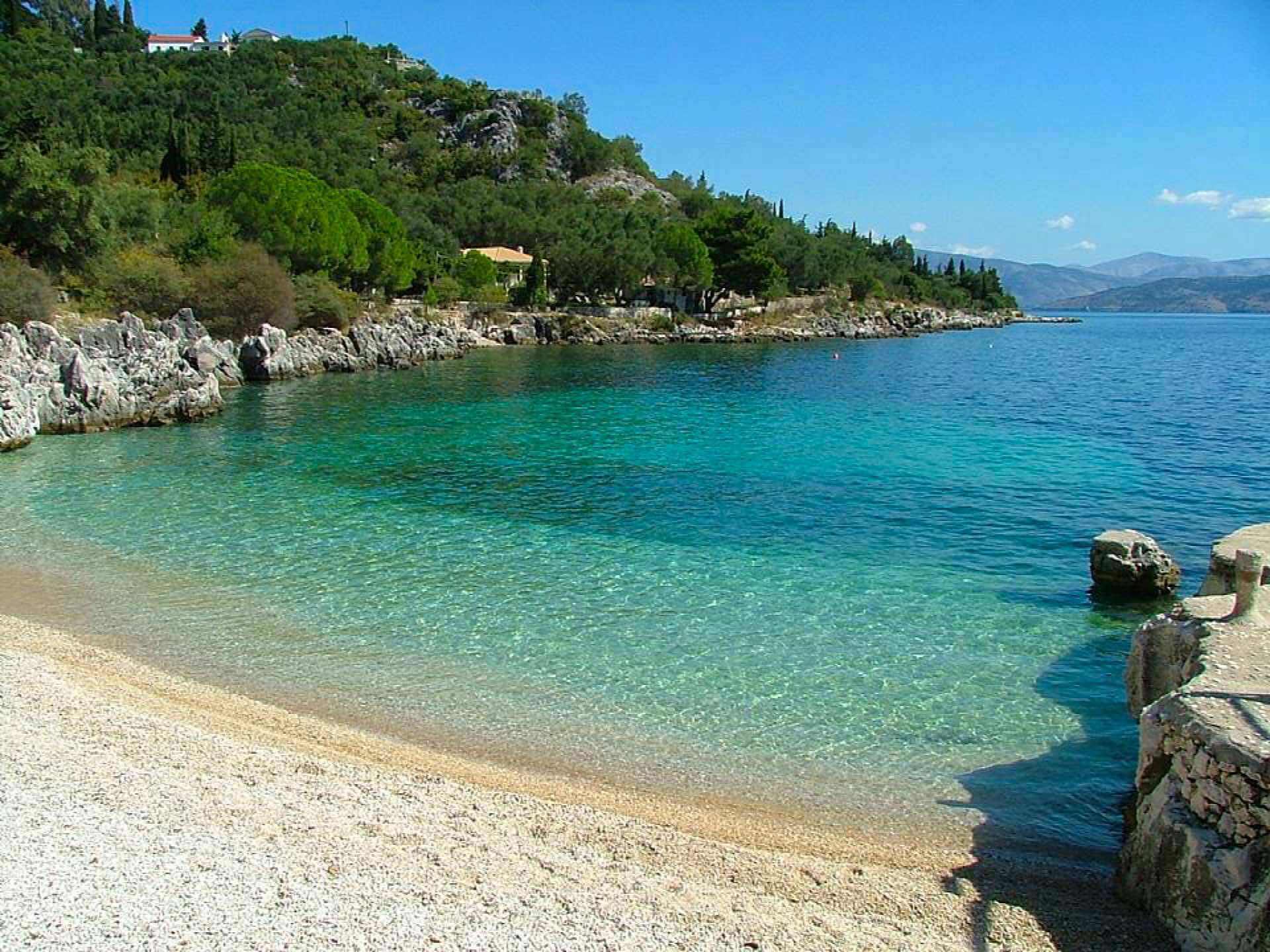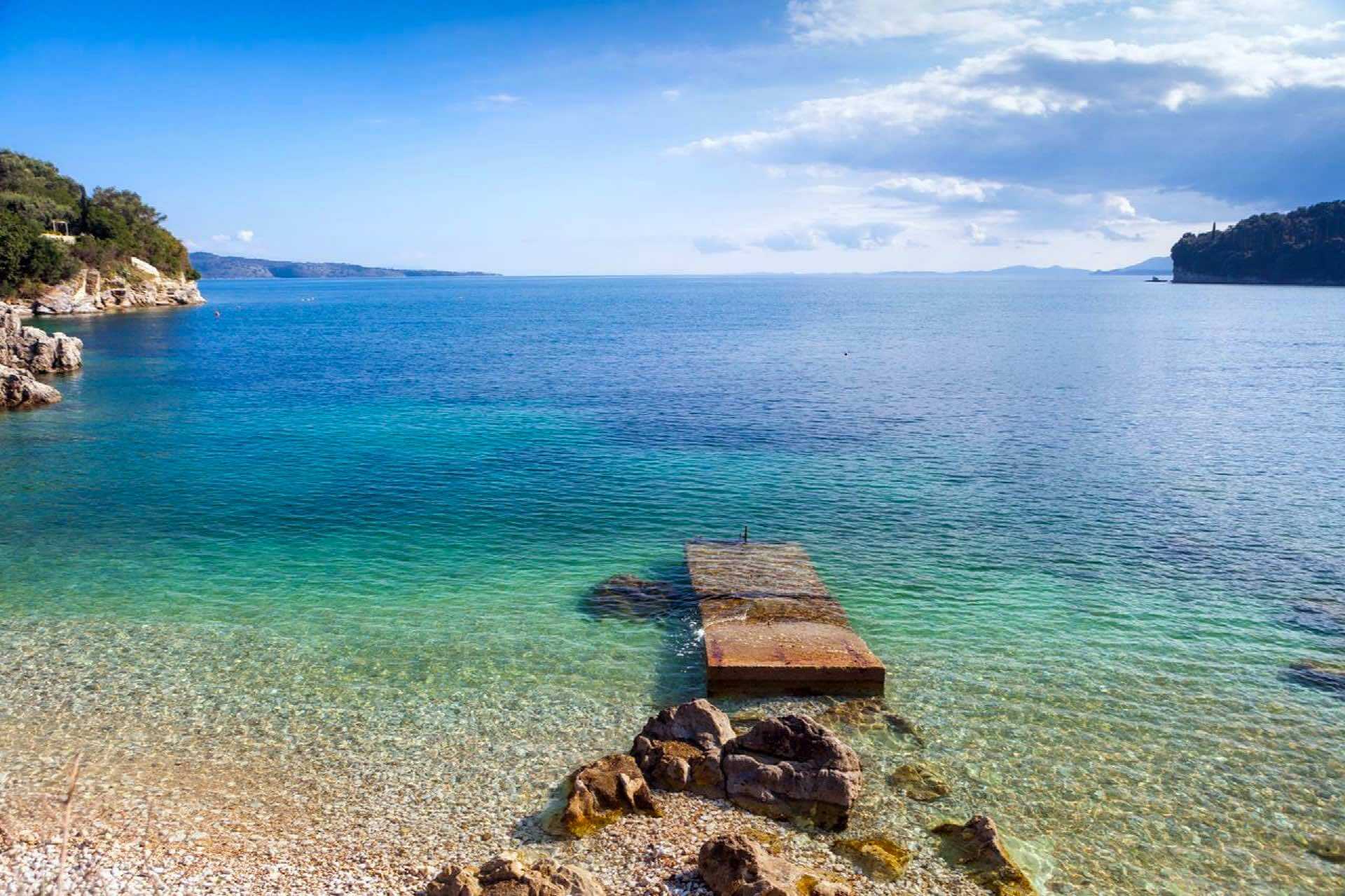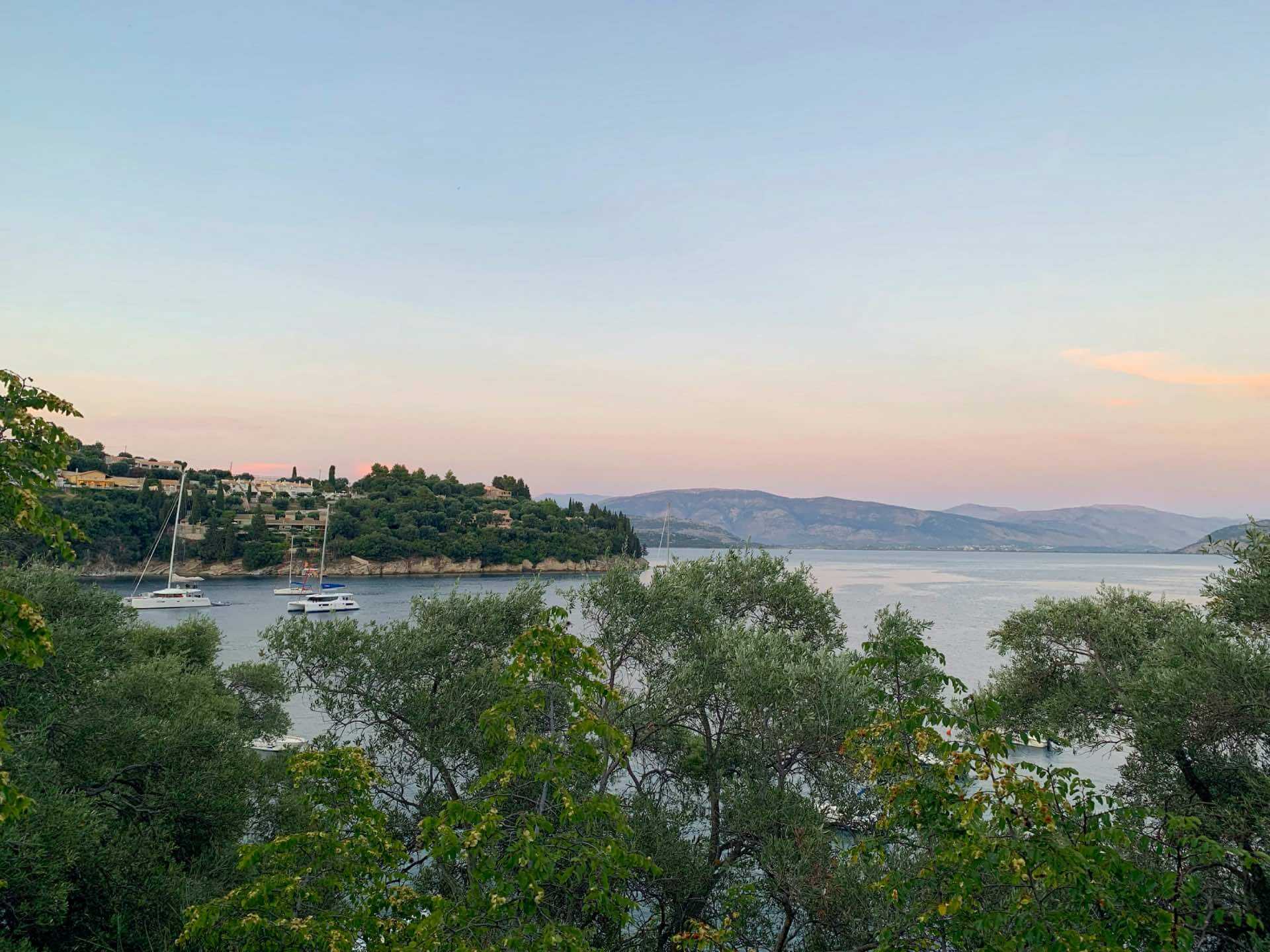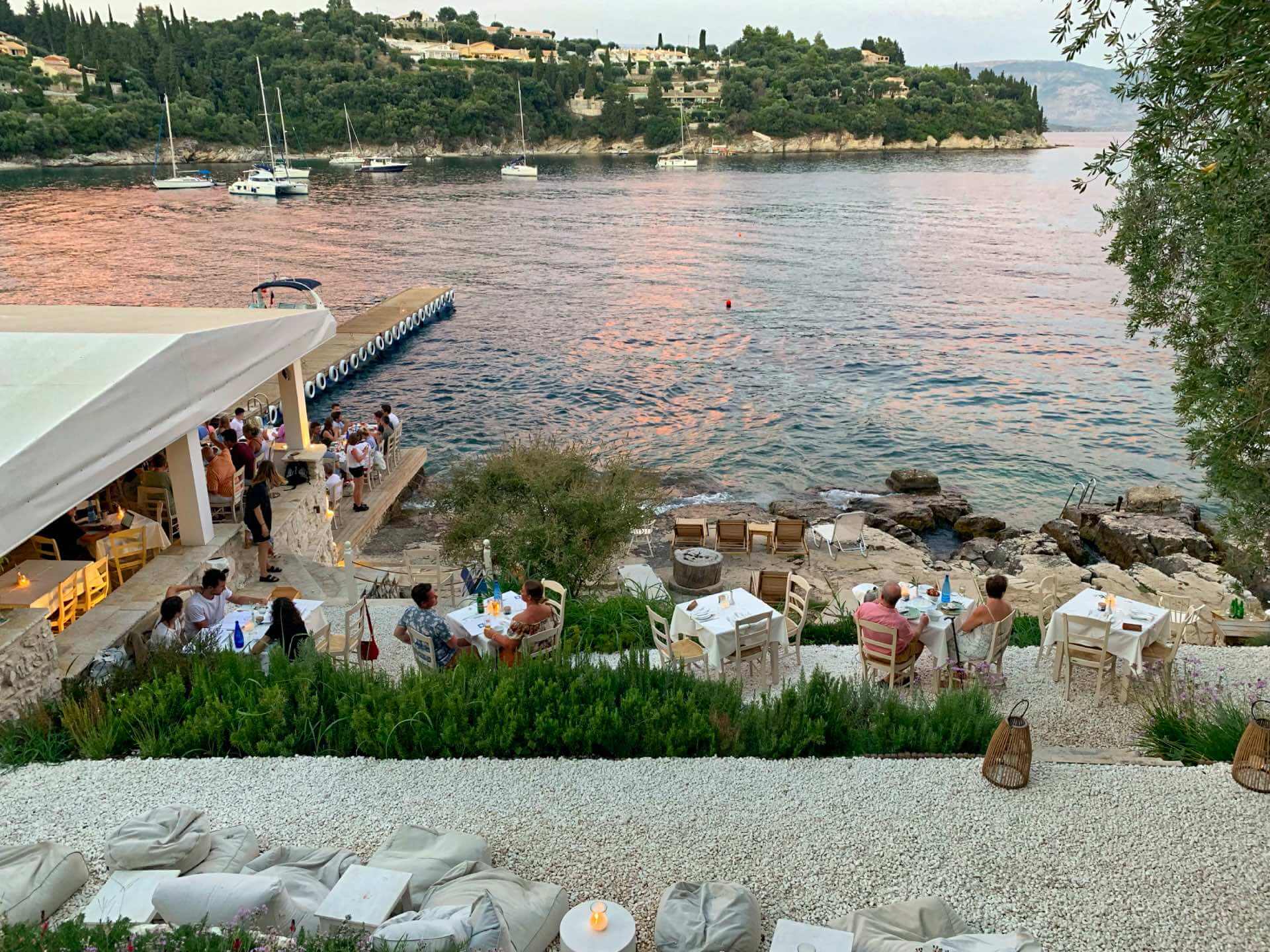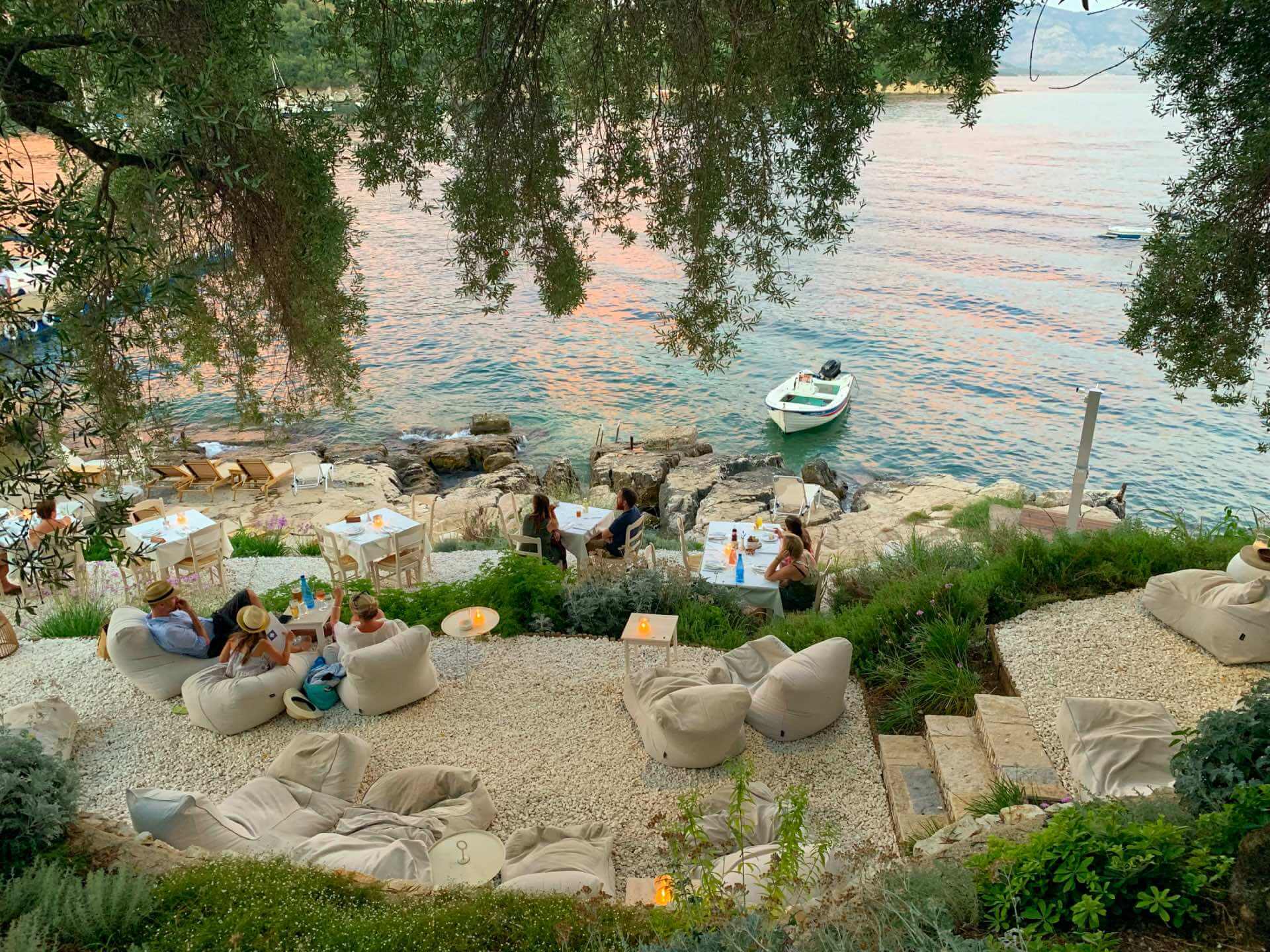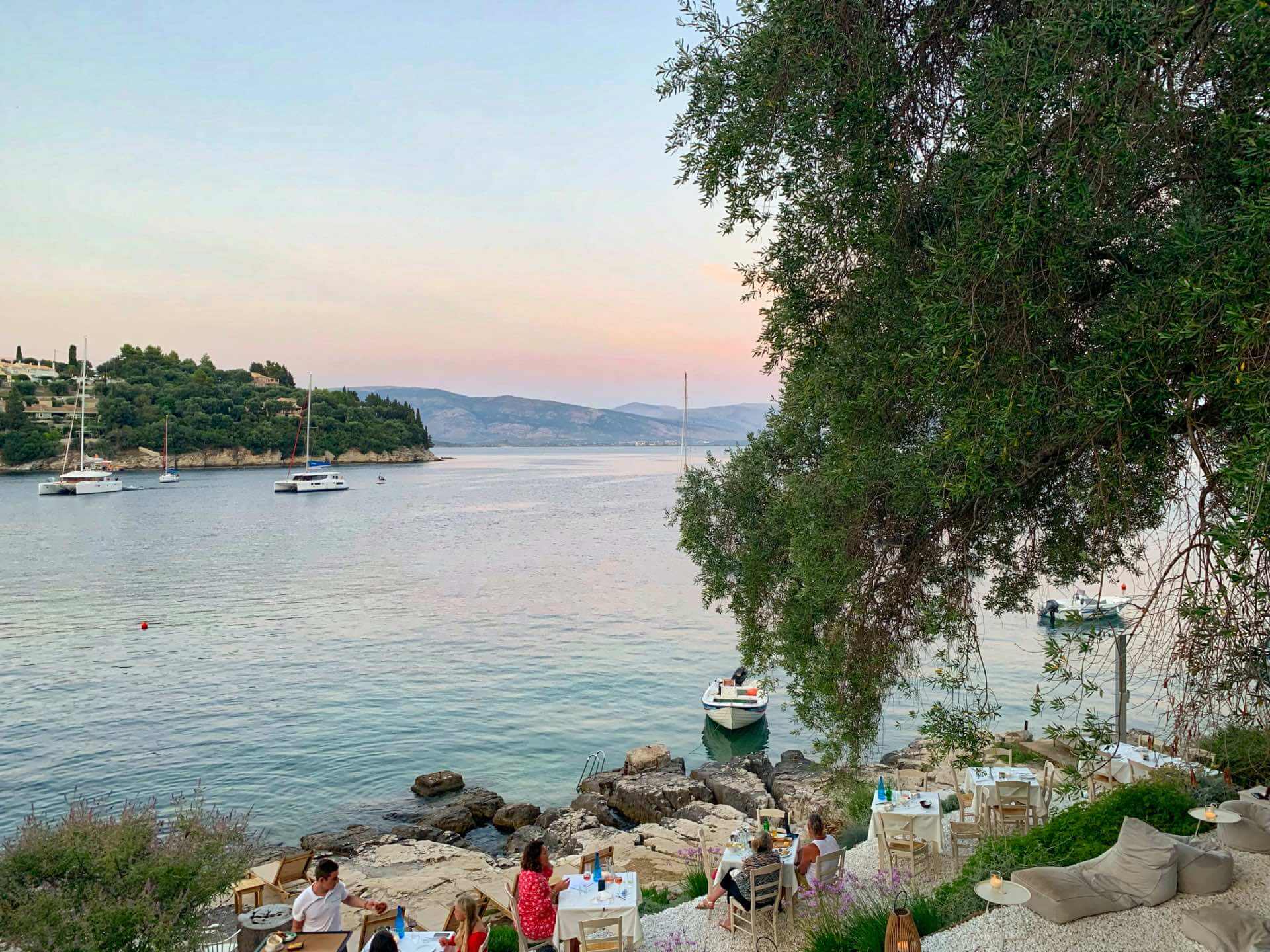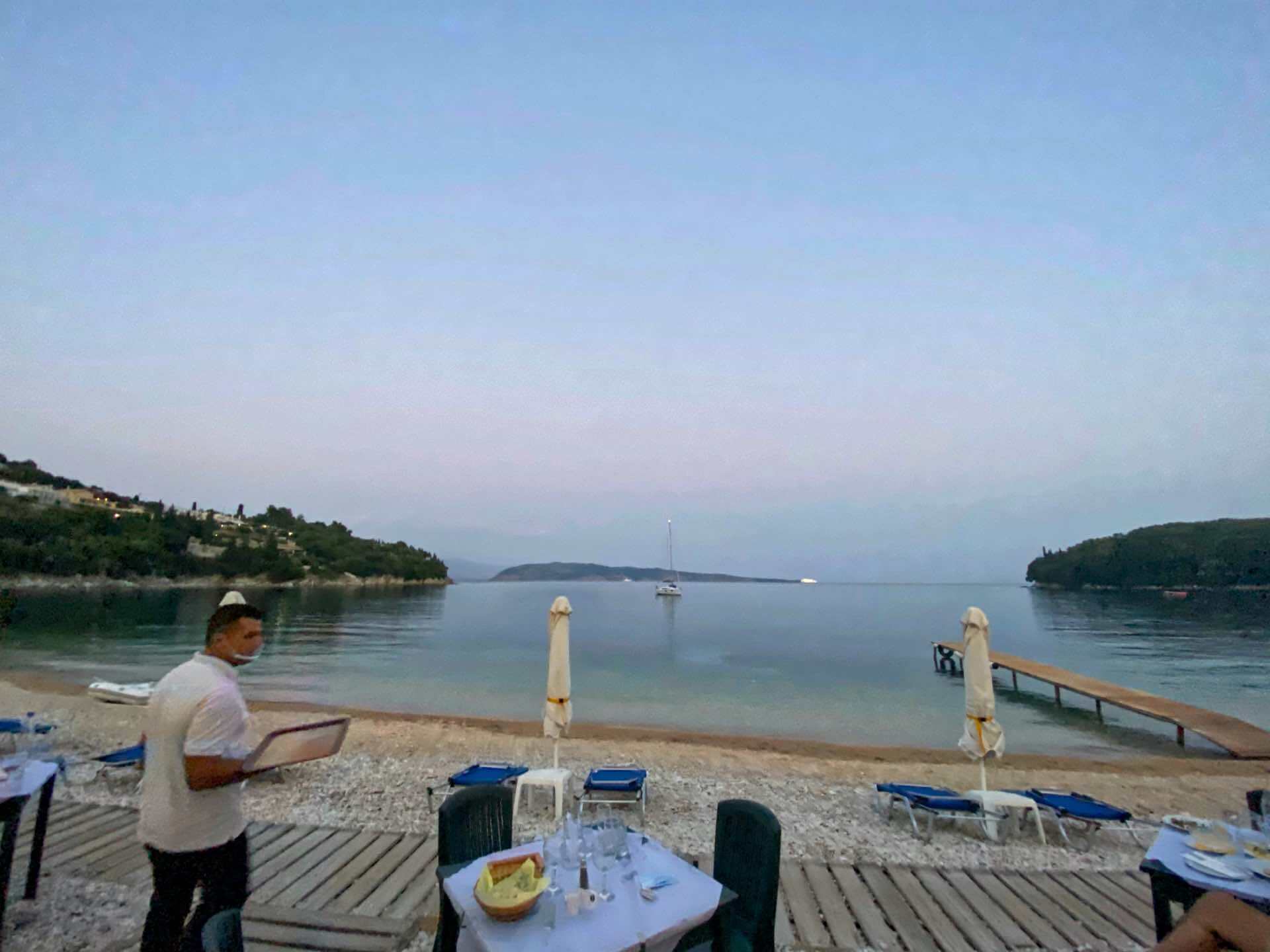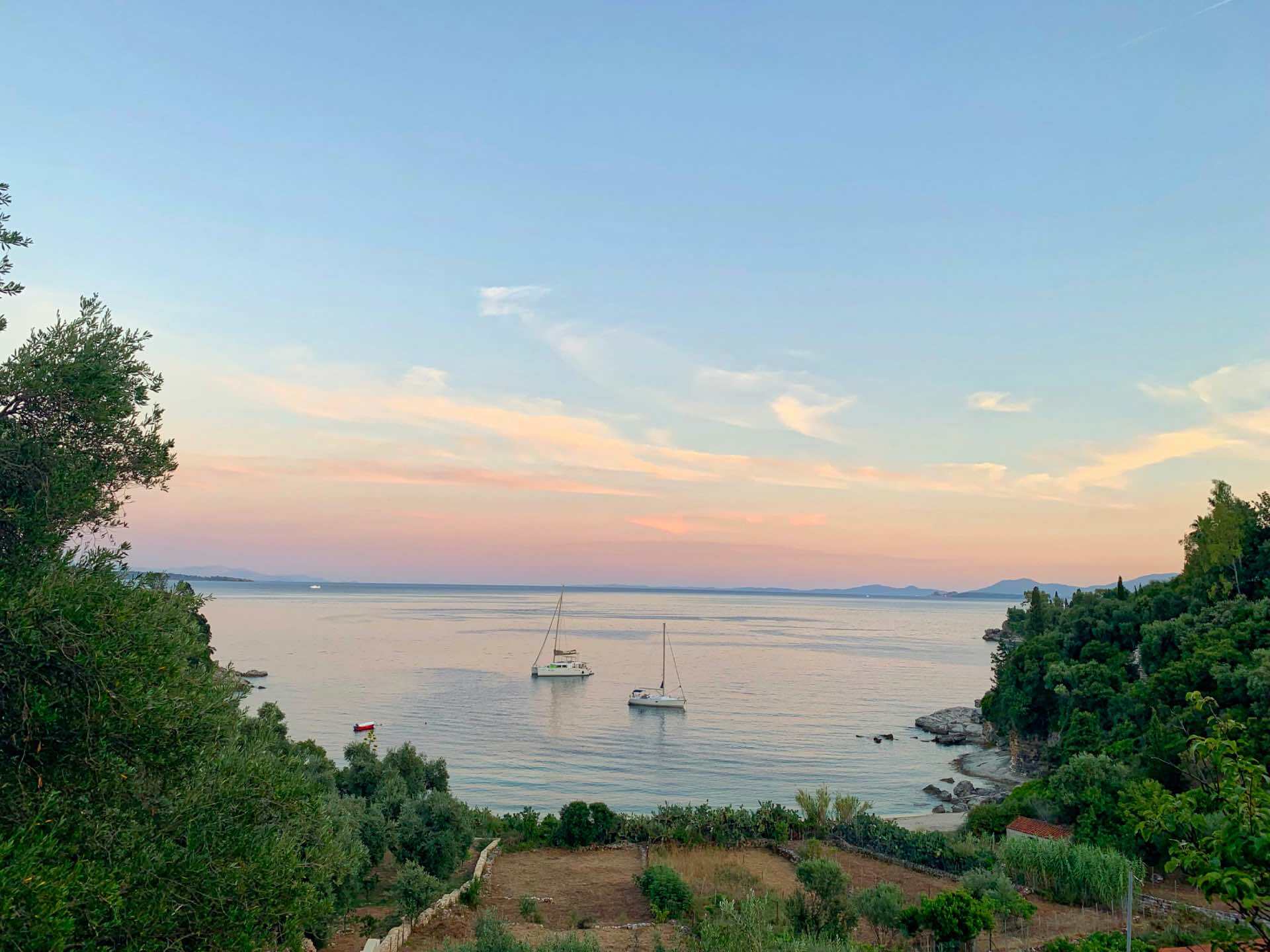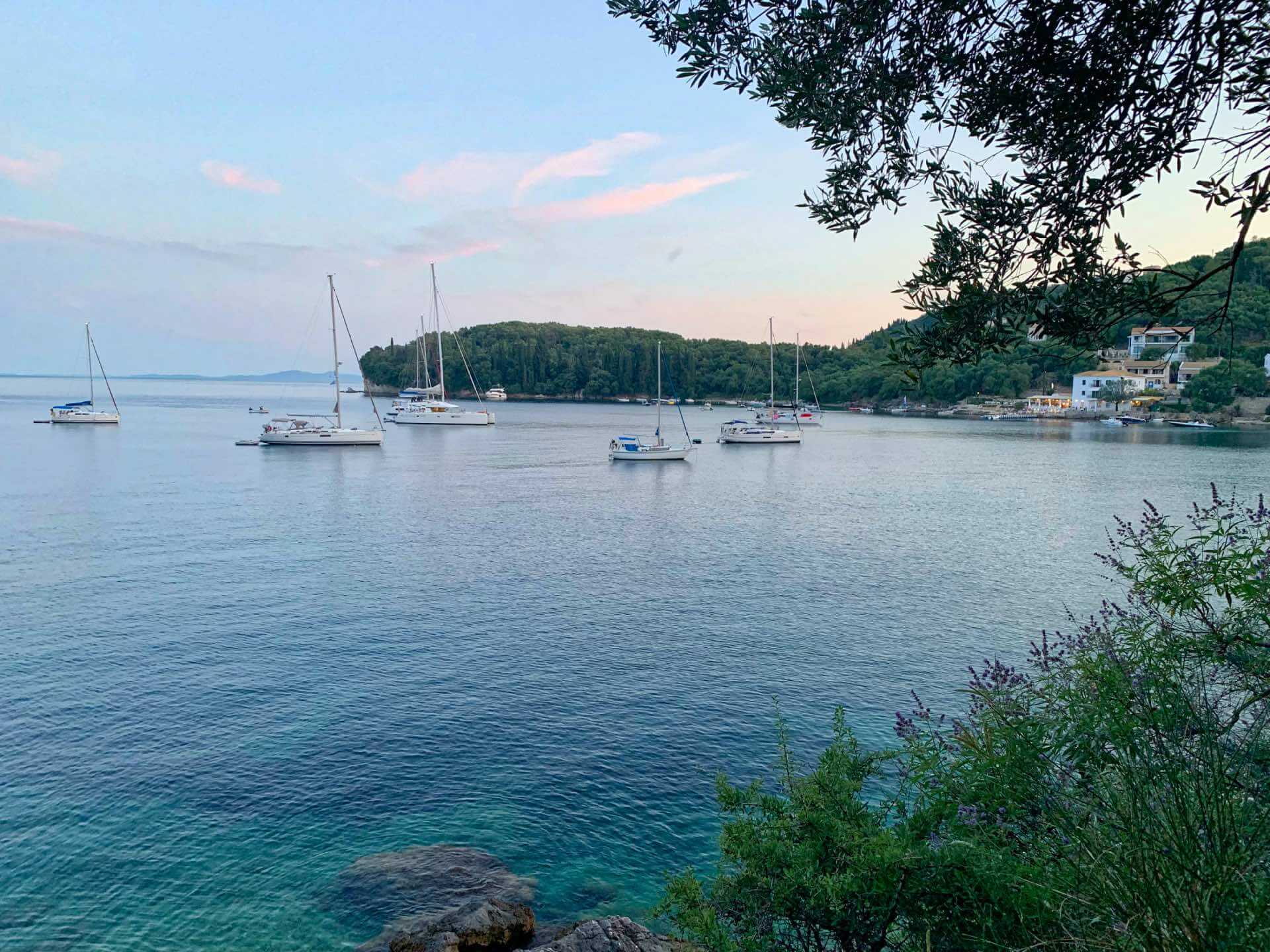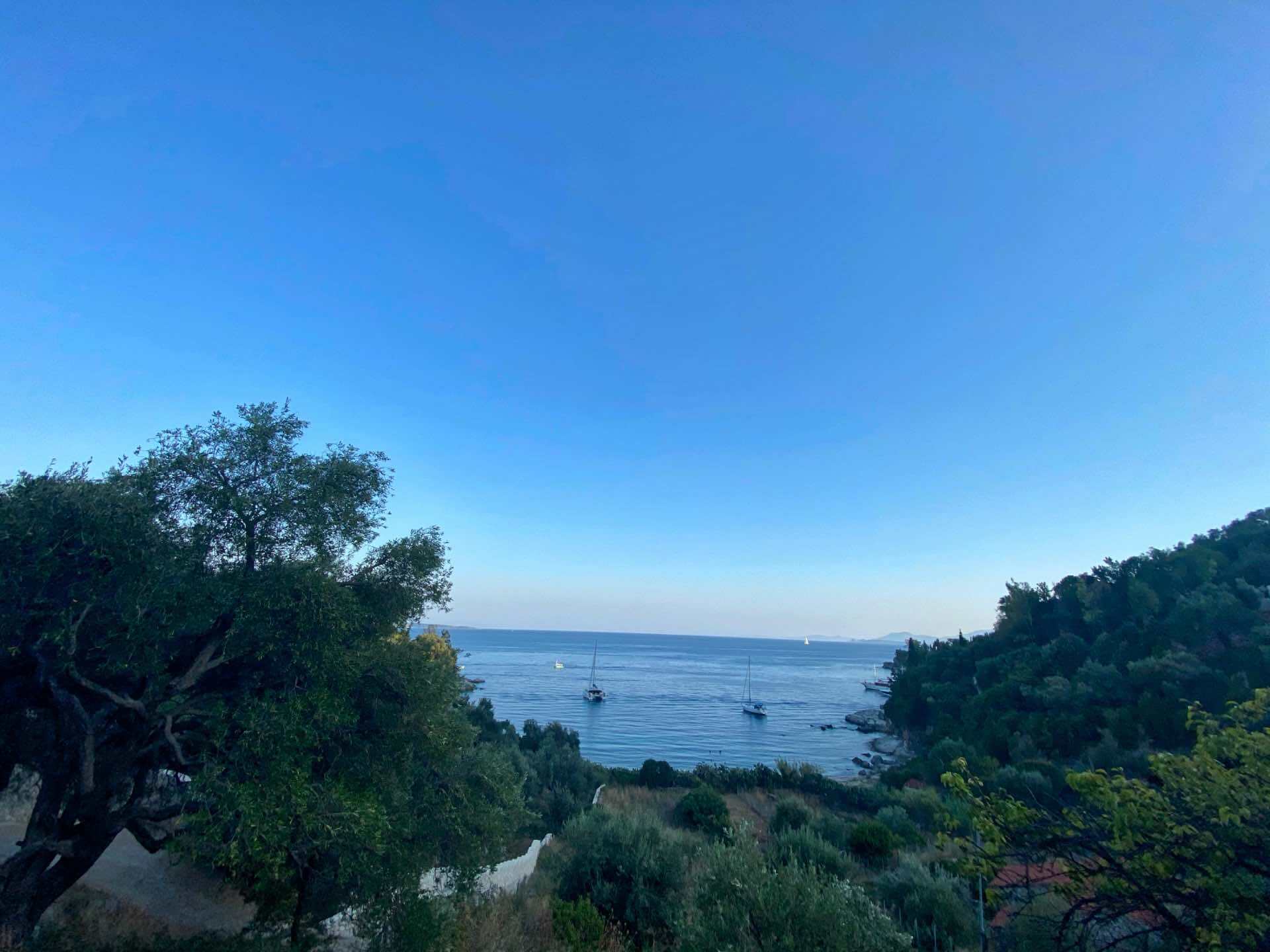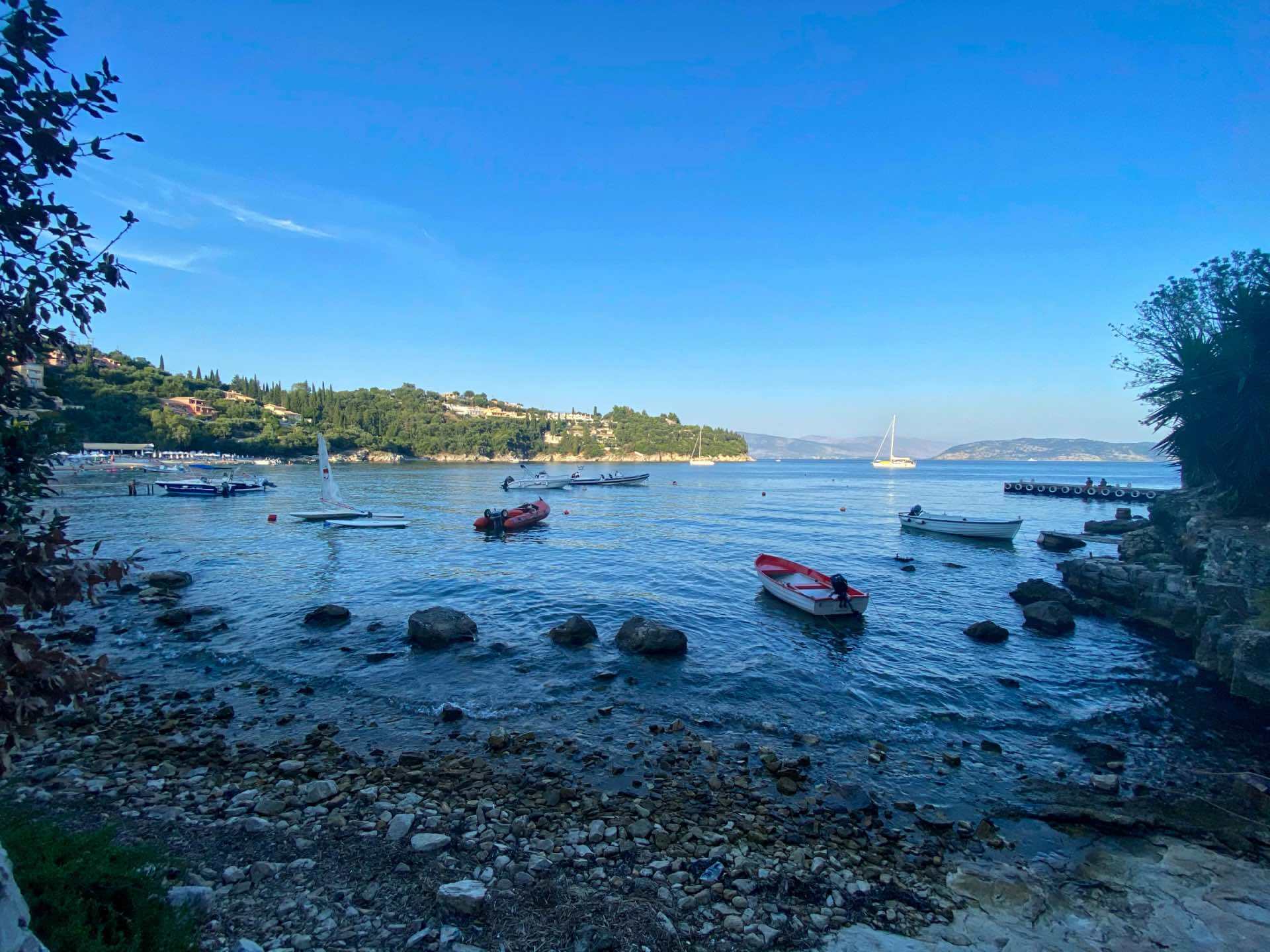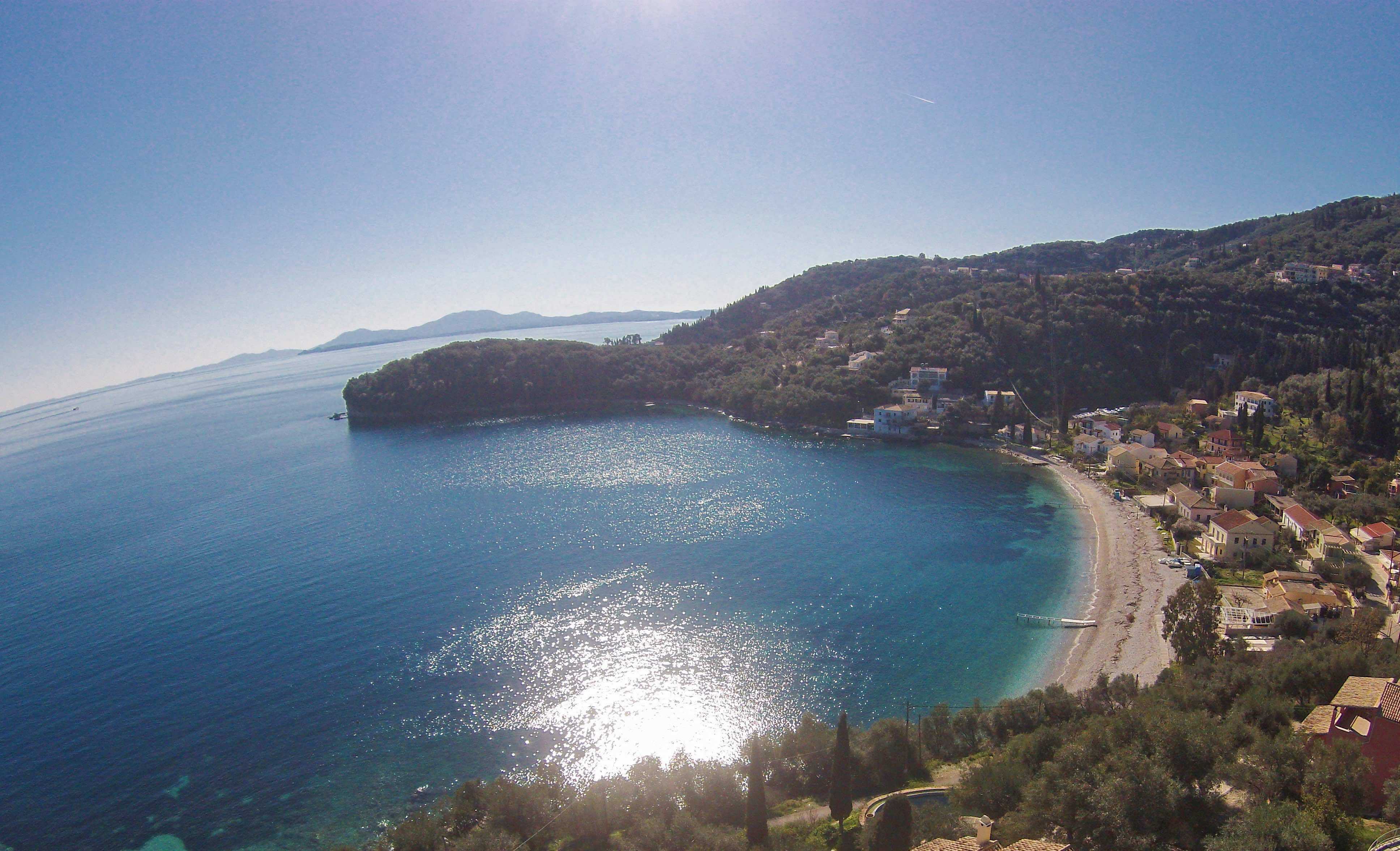 Why Kalami Suite
This is the ideal gateway for families or friends looking to relax in a very natural and peaceful environment whilst having easy access to restaurants, bars and shops. The little village of Kalami is very friendly and welcoming. Most noteworthy, it is quite proud to feature the Durrells family white house, now converted into a charming greek restaurant.

The space
The suite is located within a fenced property offering parking and privacy. Because of the nature surrounding it, the place offers a feeling of serenity and well-being. The guests can relax on the sun lounges around the infinity swimming pool (entirely renovated in 2018). Alternatively, they can have a swim in the sea which is a few metres away. The space inside the suite is unfolds on two levels. Firstly, the entrance level includes an open plan fully fitted kitchen, a sitting area and a dining area. There is also a bedroom with an en-suite bathroom. Additionally, there is a balcony with views over Kalami bay. The second level includes a bedroom with its en-suite as well as an outdoor cozy sitting space which give access to the garden.
Location
This suite is ideally situated in the north east coast in the beautiful and very green Kalami bay. Hence the property is surrounded by nature and features a shared infinity pool with views over the sea. The location is within walking distance from the beach, shops, restaurants and only a 10 min drive from Kassiopi. Therefore, it is the perfect match for families and friends who wish to enjoy a relaxing vacation close to the beach.
Details
Guests:

4

Amenities:

air-conditioning, balcony, housekeeping, parking, sea view, shared swimming-pool, terrace, toiletries, wi-fi

View:

Sea view

Bed Type:

1x Super King Size(200x180)-can be split in two singles- , 1x King Size (200x160)

Categories:

Suites

Location:

Kalami

Highlights:

5min walk from beach, Sea view, Surrounded by nature

Bedrooms:

2

Bathrooms:

2
Prices start at: £500 for 2 nights
Availability
Reservation Form